Whether you're in the Florence, Ky. area for a sporting event, shopping, or on your way to visit the Ark Encounter, it's important to include delicious food as part of your overall experience.  If you're anything like me and welcome the idea of eating tacos daily, you're in luck--Florence has some excellent options!
Best tacos in the Florence, Ky. area

Lita's Tacos
Founded in 1957, the recipes used at Lita's Tacos have been passed down for generations.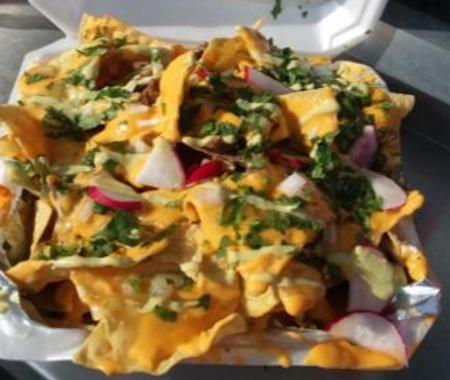 Lita's started out as a food truck and now has a brick and mortar location in Florence.  Don't be discouraged by the GPS that makes it look like part of a gas station--it's a standalone small restaurant and features a drive thru window.
🌮🌮
Get the cowboy steak taco, nachos, and elote.  The cowboy steak taco features tiny little steak bits, tiny tomatoes, and a delicious sauce--everything just comes together beautifully on your taste buds.  If you don't like steak, it also comes in a chicken cowboy taco variety.  The elote (Mexican street corn) was to die for--you'll be back for the corn!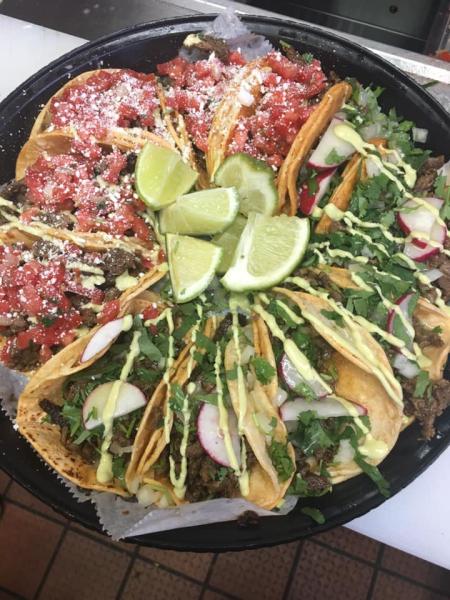 Lita's Tacos still offers their food truck service for company appreciation days, birthdays, wedding receptions, sporting events, and more.

La Torta Loca
What do you get when you combine Mexican and Venezuelan street food?  Owners Edgar and Karina have shown us--delicious food from La Torta Loca!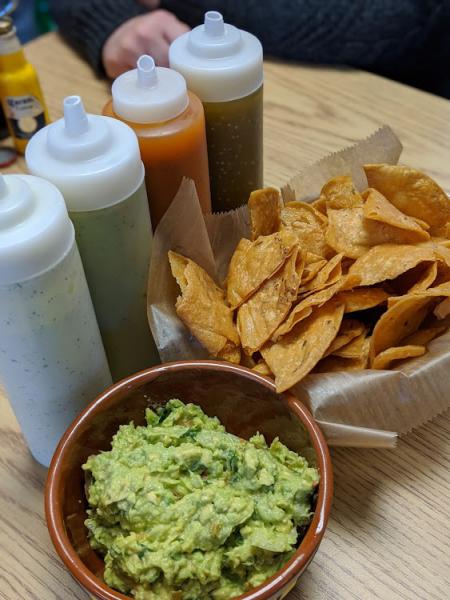 I'd go back for the chips, salsa, and guacamole alone, but the food is also incredible.  The arepa, pictured above, is amazing, but wait until you see the tortas--so big you can't fit them in your mouth!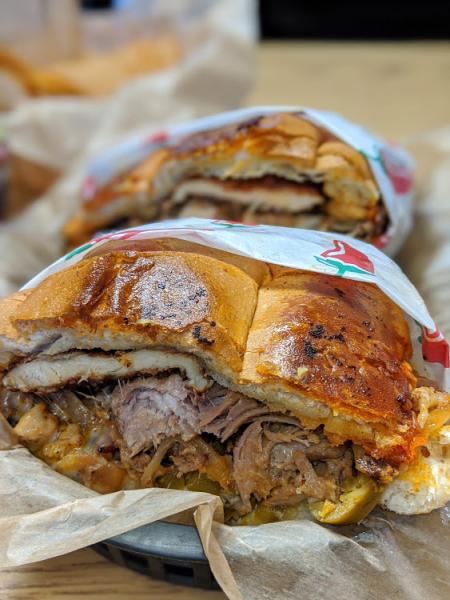 Looking for the popular birria tacos?  La Torta Loca has those too!  And if that's not enough, they also have outdoor seating and scheduled live music.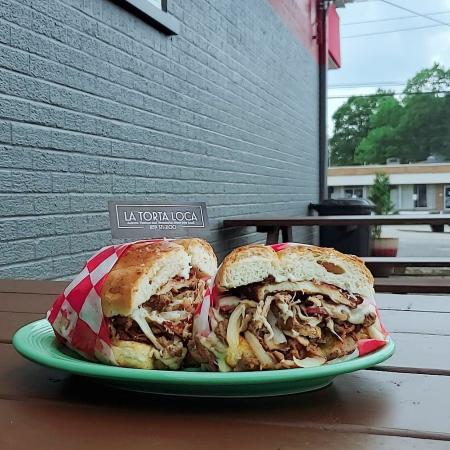 Check their facebook page for more details.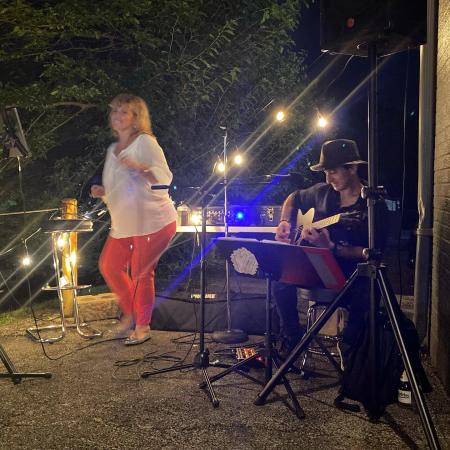 You're "crazy" if you don't eat here soon--read our full review of La Torta Loca here.

El Ocho Loco
Though technically located in Erlanger, we'd be remiss if we talk about tacos In Florence and don't mention El Ocho Loco.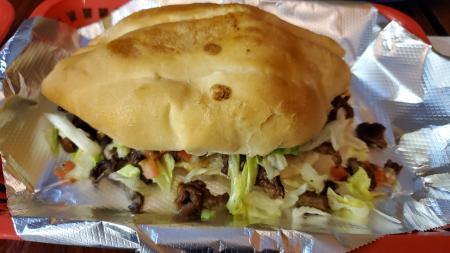 Much like our friends from La Torta Loca, El Ocho Loco features some delicious tortas!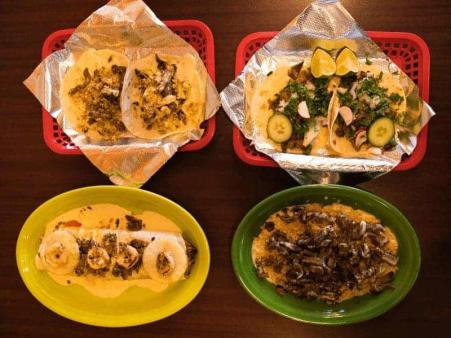 Actually, everything on their menu is delicious.  Portions are large, the food is fresh, and the street tacos and burrito bowls are some of our favorites.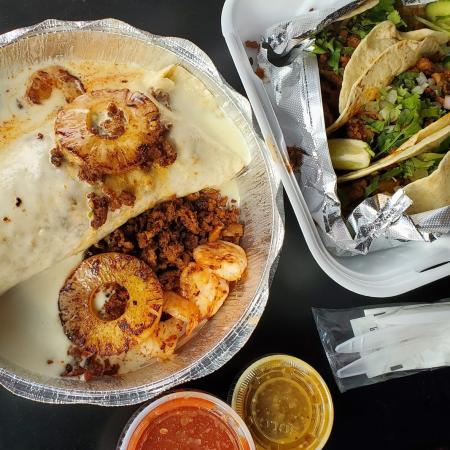 Pro tip:  Be sure to ask for some of their home made hot sauce--it's amazing!

Taqueria Ramirez
Some may say this one's a sleeper... but luckily they have two locations for you to try!  One on Burlington Pike and the other on Dream Street in Florence.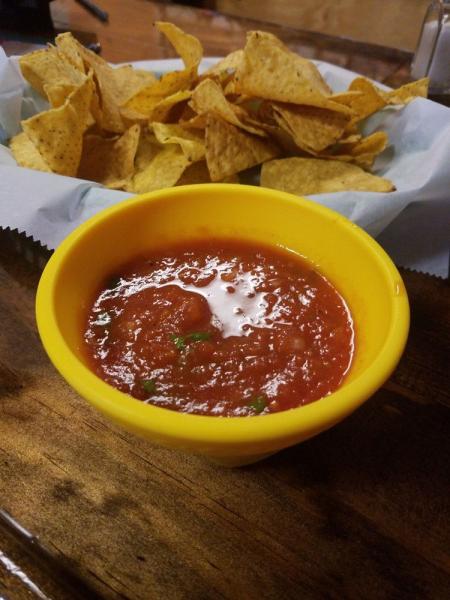 They've been in business for over 20 years, but I only recently discovered them.  What a gem!  They're more authentic Mexican than some of the other spots we've tried, and oh so tasty!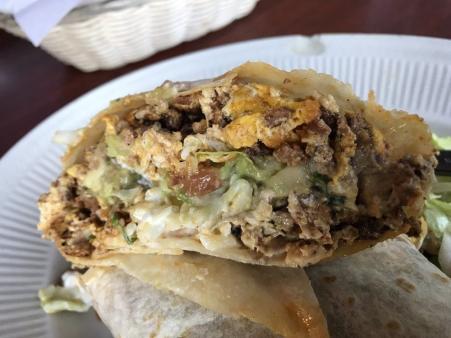 There are several tortas on the menu and I'd highly recommend trying one.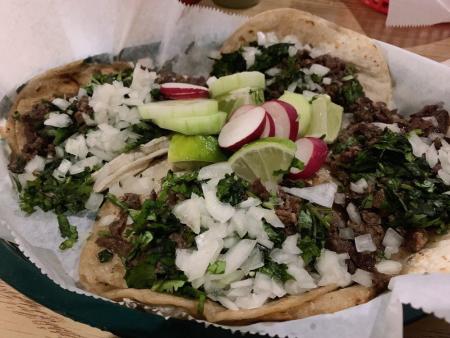 If you love cilantro and onions on your tacos, these are definitely for you! 

859 Taproom
You may think of beer and bar food when you think of 859 Taproom, and you're not wrong, but their tacos are also amazing.  Plus, it's a great option if your party just can't decide where to eat--a huge menu that happens to include some delicious tacos, but isn't limited to Mexican food!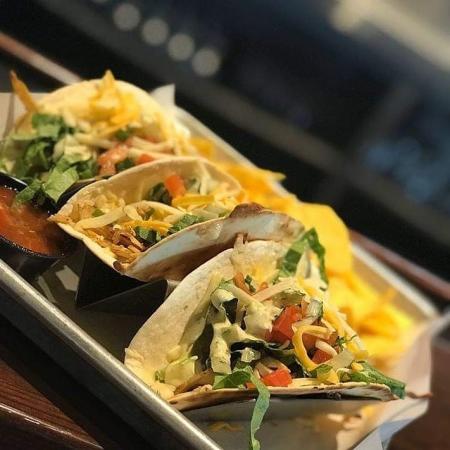 And don't forget their Taco Tuesday deals--$3 fish, chicken, shrimp, or Carribbean jerk chicken tacos, $2.50 chips & salsa, and $5 Tito's and margaritas.  Yummmm!
The fish tacos have been officially endorsed by local news celebrity Sheila Gray! ;)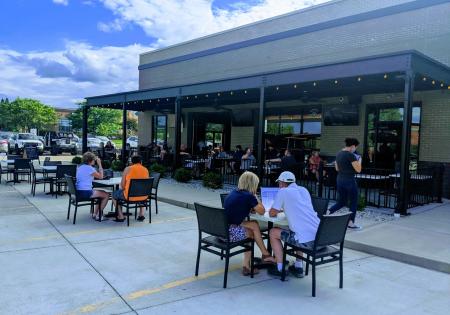 Plus, they have plenty of outdoor dining for those upcoming warm summer evenings!

Torres Mexican Steakhouse
If you're looking for something a little different than your traditional neighborhood Mexican restaurant, check out Torres Mexican Steakhouse.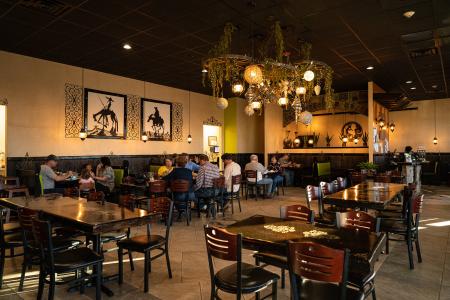 Their menu includes hand-cut Angus steaks, so a perfect compromise for couples arguing over the great debate of where to eat.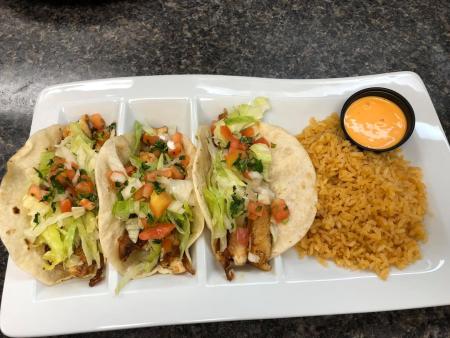 The fish tacos were delicious, as is everything on the menu I've tried!
As you can see, Florence has some incredible tacos waiting to be eaten.  Make a list and make your rounds and let us know which is your favorite!