One of my favorite food groups is Mexican, so when we started seeing the pictures of amazing-looking food from La Torta Loca in Florence, Ky., I had to go try it!  I've driven by the location on Dixie Highway in Florence several times and wish I had known to stop sooner!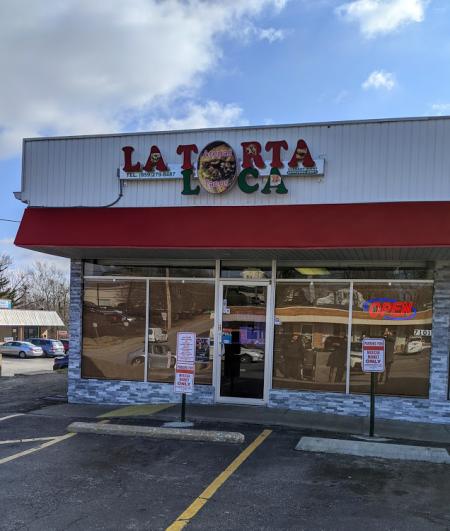 We were glad we got there early for lunch as the dining room is small and filled up quickly.  But everyone dining knew it would be worth their wait!
The murals and bright colors inside welcome diners and showcase the owners' pride.  The couple is from Mexico and Venezuela, respectively, and created La Torta Loca as a blend of their hometown culinary delights and to showcase Mexican and Venezuelan street food.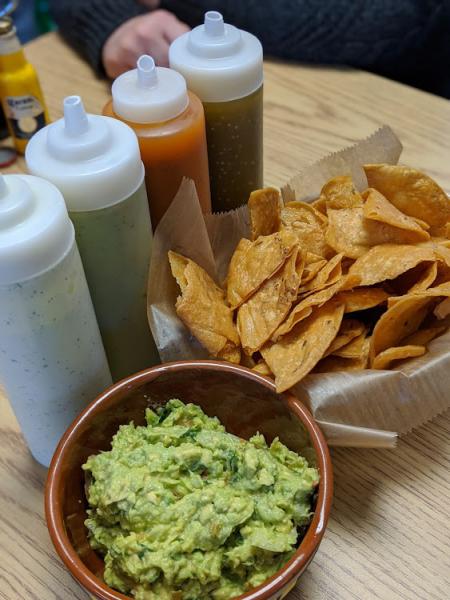 We immediately ordered chips and guacamole and it was very fresh and delicious.  The chips, served warm, were especially amazing.  They're served with a variety of sauce options of varying spice levels.  Yum!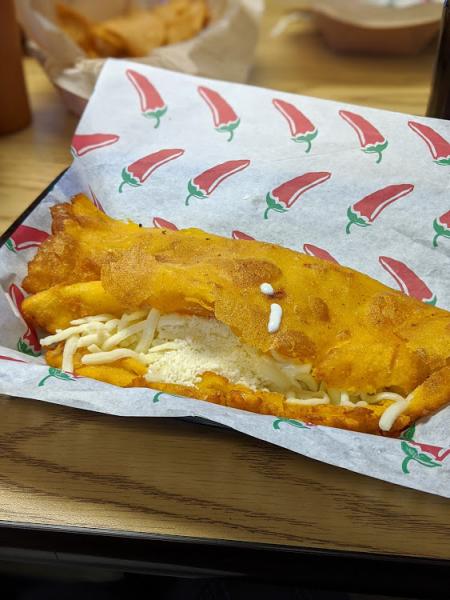 I opted for a chicken quesadilla (how can you go wrong there?) and wow, it was delicious!  Instead of a traditional flour tortilla shell, the quesadillas at La Torta Loca feature a cornmeal-based pocket for the delicious filling, of which they have several options.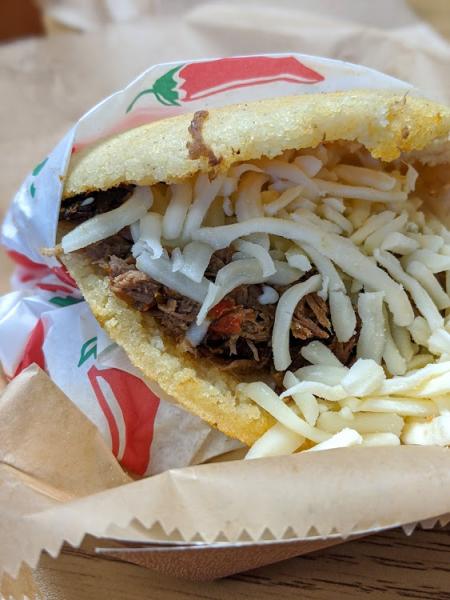 My friend ordered the beef and cheese arepa and found it to be the perfect amount for lunch.  The fried cornmeal pocket can be ordered stuffed with any of La Torta Loca's filling options, but the beef and cheese got a thumbs up from us!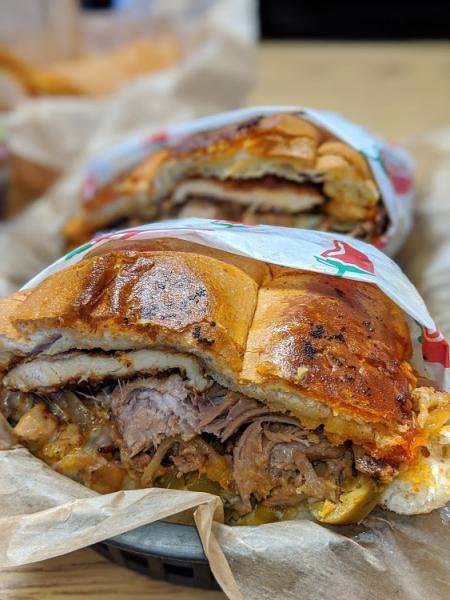 Another friend ordered the Torta Loca from La Torta Loca.  The sandwich (yes, both halves as pictured above) comes stuffed with steak, chicken milanesa, carnitas, bacon, melted cheese, grilled onions, and jalepenos.  It looked amazing and although she couldn't eat the entire thing in one sitting, my friend found it to be delicious.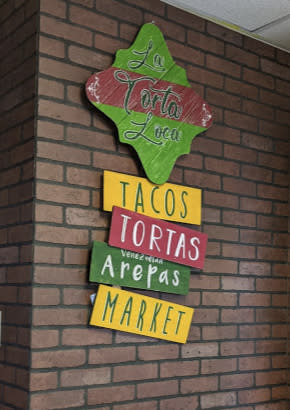 Speaking of large portions, there's a note on their menu that says "don't forget to ask about Ñoño."  If you're up for a challenge, order el Ñoño, a six-pound torta that if eaten in less than 25 minutes is free!  You also get a t-shirt to commemorate your achievement.
I can't say that I'll be participating in the Ñoño challenge anytime soon, but I will definitely be back to eat at La Torta Loca in Florence.  I can't wait to try their tacos!