Yearly Events in Northern Kentucky & Cincy
There's never a shortage of things to do in Northern Kentucky and the Cincinnati region, but there are certainly some annual events that steal the show.  Whether you happen to be in town during one of these events or you plan a trip specifically for it, you'll be glad you joined us to experience some of the best events in the Midwest.

NKY Pride
Here in the Cincy/NKY area we're lucky to enjoy not one, not two, but three Pride celebrations: Cincinnati Pride, Cincinnati Black Pride, and here on the southern banks of the Ohio river, NKY Pride. Northern Kentucky's main Pride celebration takes place the first Sunday of every June with the NKY Pride Parade and NKY Pride Festival. There are also a variety of Pride events held throughout the month of June to celebrate the NKY LGBTQ+ community.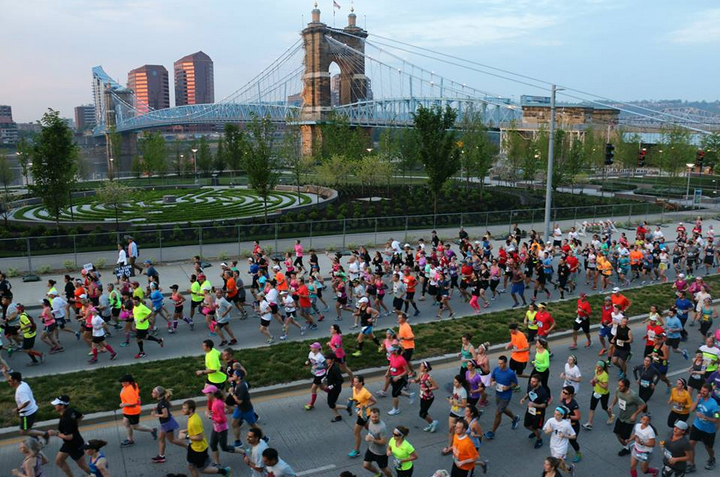 The Cincinnati Flying Pig Marathon is the third-largest first-time marathon in the country.  Welcoming athletes of all running abilities and from across the country and world, Flying Pig Marathon weekend offers activities and events for the whole family. More than 25 support stations and entertainment all along the course make the event one of the premier marathons in the country. Runners World magazine even declared the Flying Pig the best named marathon in the country, so come fly with the swine in the Cincinnati region!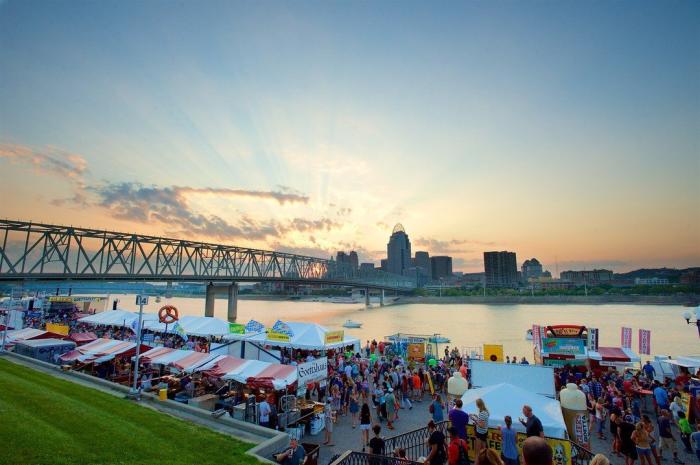 If you've never had goetta before, Goettafest is a perfect place to sample it all!  Enjoy live music, a variety of inventive goetta dishes (goetta empanadas, goetta balls, goetta rangoon, goetta nachos and more!) and even goetta-themed games during two weekends of goetta-filled fun on the Newport, Ky., and Covington, Ky., riverfront. 
Goetta, a German dish pronounced "get-uh", is often compared to breakfast sausage or scrapple and is a mixture of pork, beef, steel-cut oats, and seasonings.  Many locals enjoy eating goetta with their eggs and in omelets for breakfast, as goetta sliders, or goetta pizza.  You'll also find some special goetta dishes on local restaurant menus.  Hey--don't knock it 'til you try it!
Glier's Goetta, located in Covington, Ky., is the largest commercial producer of goetta. The company produces more than 1,000,000 pounds of goetta annually and around 99% of it is consumed in Greater Cincinnati! 

Glier's Goettafest is a celebration of the beloved local dish held along the Covington and Newport riverfront just down the steps from the Newport Aquarium and Newport on the Levee. In addition to eating goetta in a variety of dishes, festival goers can enjoy live music, dancing and goetta games.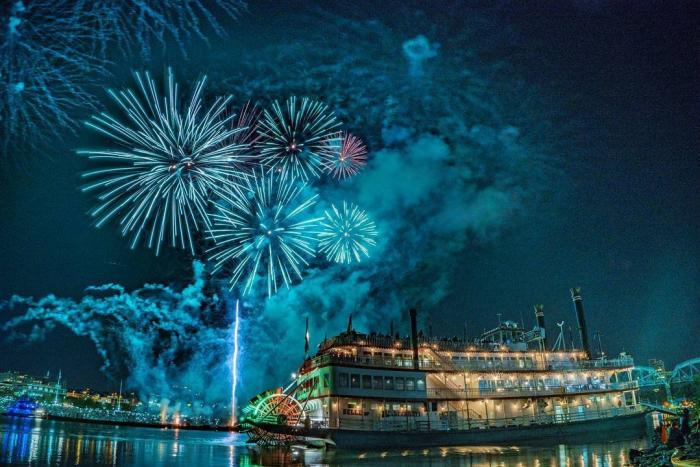 Riverfest and WEBN Fireworks
For nearly 50 years, Riverfest has been the quintessential, free Cincinnati and Northern Kentucky festival that bids farewell to another fun summer.  We celebrate on Labor Day weekend with great music—both live and on WEBN radio, of course!—family fun, friends hanging out on the scenic banks of the Ohio river, and the world-famous Rozzi fireworks display. 
On Sunday, live entertainment typically begins around noon on both sides of the Ohio River and you can find a variety of delicious food and drink available. There are many parking lots, as well as some street parking, but this is an extremely popular event, drawing more than 200,000 people, so it's a good idea to arrive early and stake out your spot.
If you'd rather not join the happy throngs along the riverbanks, there are ticketed viewings available. The Purple People Bridge hosts a fundraiser VIP event, Boom on the Bridge!  It features one of the best views on the Ohio river--you'll get to see the fireworks up close, from the Kentucky side of the bridge. It is a once-in-a-lifetime chance to truly enjoy the display up close and personal. Another popular option is to take in the show from the river itself, on one of the riverboats from BB Riverboats.
No matter where or how you choose to celebrate, it's sure to be a great time with an incredible backdrop.  Have fun choosing how to view the jaw-dropping fireworks and enjoy one more summertime festival in Cincinnati and NKY!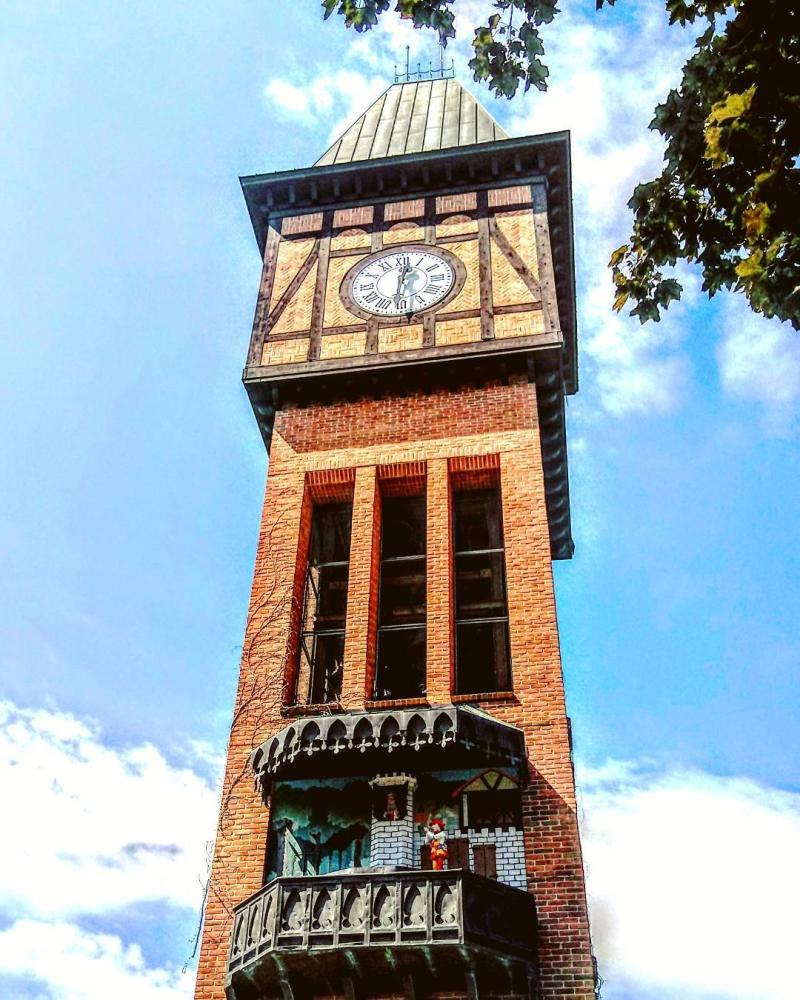 Oktoberfest
Pröst, y'all!  Oktoberfest time in Zinzinnati is serious business--so serious that we have multiple celebrations lasting all month long!  
Since 1979, families have flocked to Covington's Goebel Park in Mainstrasse Village to celebrate German heritage and culture at Covington Oktoberfest.  The festival raises a stein to German culture with live music from local musicians, local food, beer, and art!
America's largest Oktoberfest, Oktoberfest Zinzinnati showcases the rich German heritage of the region as well as features tasty samples of German music, food, and beer.  First held in 1976, the event has grown to more than 575,000 attendees each year.  Grab your friends and head downtown to partake in the more than 87,500 mets, 80,500 bratwurst, 64,000 sauerkraut balls, and 23,000 pretzels consumed in Oktoberfest Zinzinnati weekend.
In case you don't get your fill in Zinzinnati or just want a smaller scale Oktoberfest experience, check out the Hofbrauhaus Oktoberfest celebration!  Live entertainment, excellent food, bier, activities for the kids, and more! 
Last, but not least, don't miss the Newport Oktoberfest.  The event happens as a Munich Oktoberfest style in a large Fest Tent sponsored by German Beer Breweries and continuous live German entertainment.  Will you participate in the stick horse racing, beer stein holding competition, or log sawing competition?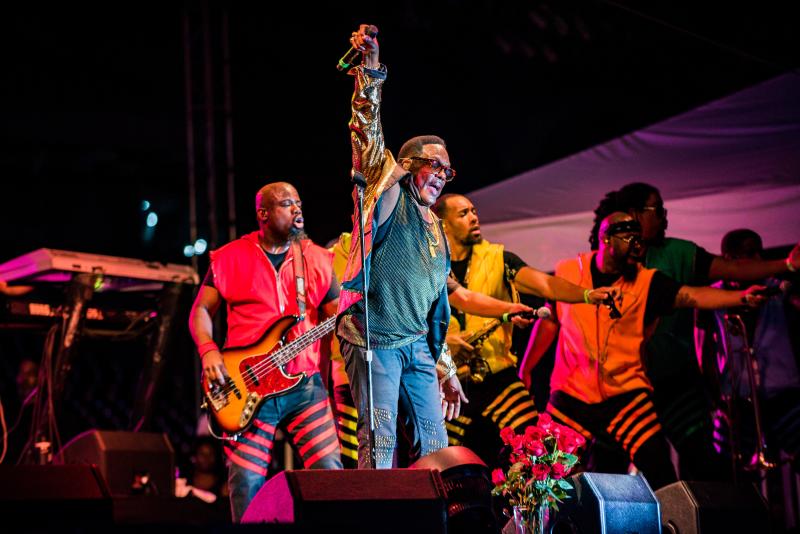 Named one of the top music festivals of the summer by Newsweek Magazine, thousands of visitors flock to the region each year for three days of performances by the biggest names in hip hop, R&B, jazz and soul music.
Held each summer at Paul Brown Stadium - home of the Cincinnati Bengals, Cincinnati Music Festival has become one of the country's premier summer music events attracting more than 80,000 attendees annually from all over the country for two days and nights of music, dining, dancing, shopping, and entertainment. Past performers include Mary J. Blige, Charlie Wilson, Frankie Beverly, Fantasia, Chaka Khan, The Roots & Common.