Top outdoor activities in Northern Kentucky and the Cincinnati Region
Finding outdoor things to do in Northern Kentucky is easy—after all, there's tons to do outside here and our Northern Kentucky and Cincy region is filled with natural beauty. In case you need some fresh ideas for your nature time, we've got you covered, from mountain bike trails and art walks to horseback riding and disc golf. Lace up your shoes and get outside with this list of the top outdoor activities and things to do in Northern Kentucky!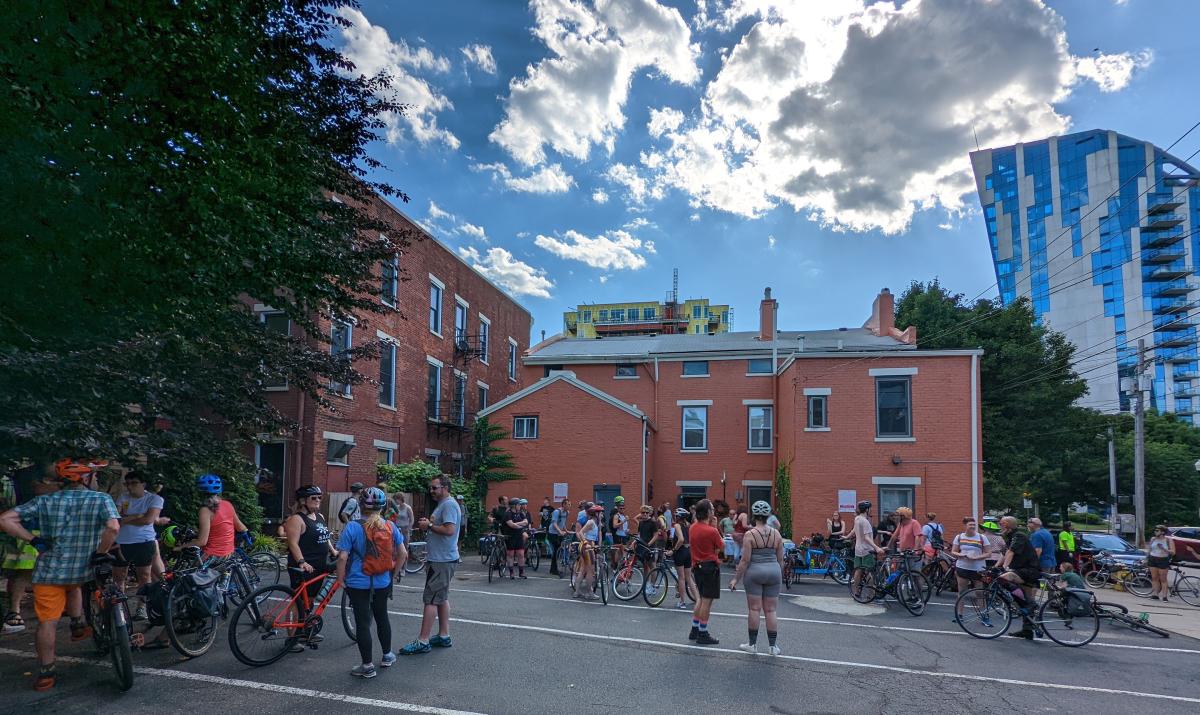 Outdoor biking in Northern Kentucky
Whether you feel the need for speed or just want to roll gently along tree-lined streets, biking outside in NKY is fun. Here are several ways to enjoy this popular sport.
Red Bikes: cycles on demand
How do you take a bike ride when you don't have your bike? Find a Red Bike station and rent one. All-day rental is $10 for a standard bike; you just have to check in at a station every two hours. If you want to try an e-bike, you can use the app to look for a little lightning bolt, which indicates an e-bike at a specific location.
Devou Park: street or mountain riding
With 700 acres of trails, forest, fantastic overlooks, a lake and a museum, Devou Park in Covington, Ky. has a lot to offer. One fun way to explore it is on two wheels. You can even rent a bike, complete with helmet. The streets within the park take you past picnic areas and playgrounds, manicured golf greens and favored fishing spots.
If mountain biking is more your style, you can roll along 8 miles of Backcountry Trails (which are also great for hiking). The tree-sheltered paths are monitored daily; you can check conditions here.
For an overview of Devou Park, take a look at the park map here.
Licking River Greenway Trail: murals and more
This easy 2-mile trail takes you along the Licking River on the top of the levee in Covington, Ky. As you ride this combination paved and gravel trail, you'll see 17 murals, as well as paddlers and other river traffic. The best places to access the trail are at Randolph Park and behind Holmes High School. You can find detailed directions here.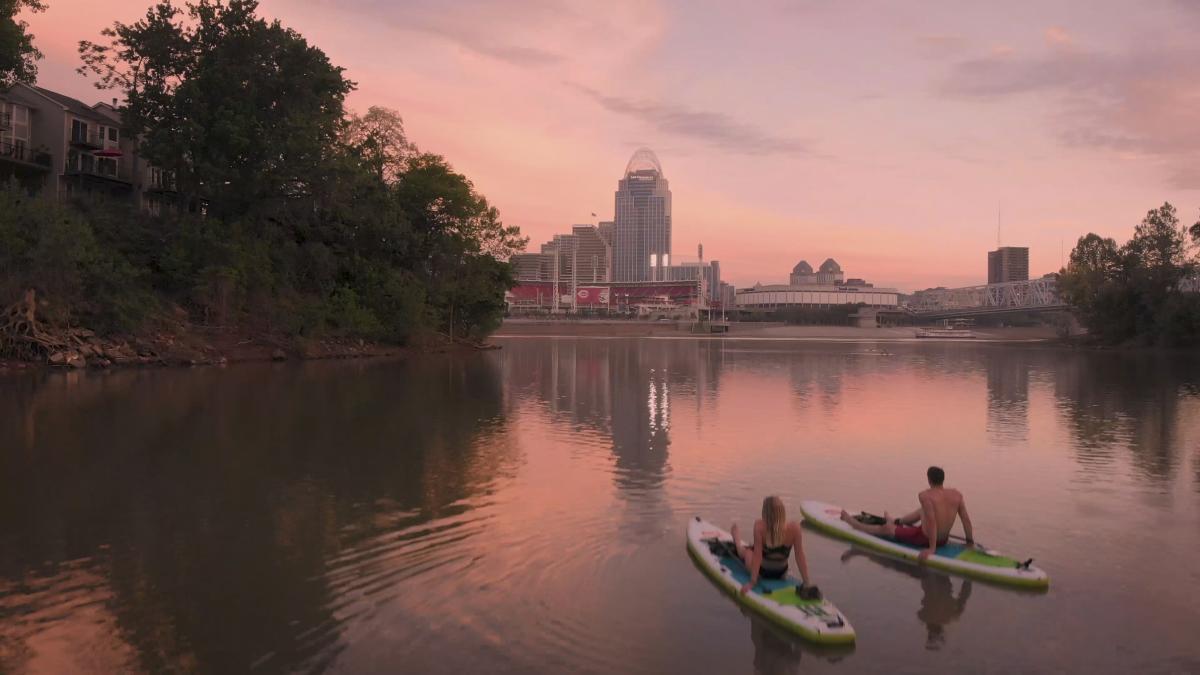 Boating in Northern Kentucky
Get out on the water! Northern Kentucky follows the bends of the Ohio River and is bisected by the Licking River, which is the boundary between Covington and Newport, Ky. Add in our beautiful lakes and you have many opportunities to enjoy some water time.
Riverboats: from the era of Mark Twain
The wide Ohio River is the perfect setting for a riverboat cruise with incredible views and dining options.
BB Riverboats offer daily sightseeing cruises departing from Newport Landing. Choose from excursions that include lunch or dinner or one of their holiday or specialty experiences. Their flagship vessel is the Belle of Cincinnati, with three climate-controlled decks decorated in lavish Victorian style plus an open-air top deck. The 3-deck River Queen provides romantic, riverboat-era charm, along with a dining room, dance floor and bar.
Kayaks, paddleboards, canoes and more
If you want to paddle your own craft, there are several put ins along the Licking River for kayaks. Find a list here. If you don't have a kayak, you can rent one at AJ Jolly Park in Campbell County. The park has a beautiful lake and offers rental of kayaks (both one and two-person), paddleboats, canoes and paddleboards. More information and pricing can be found here.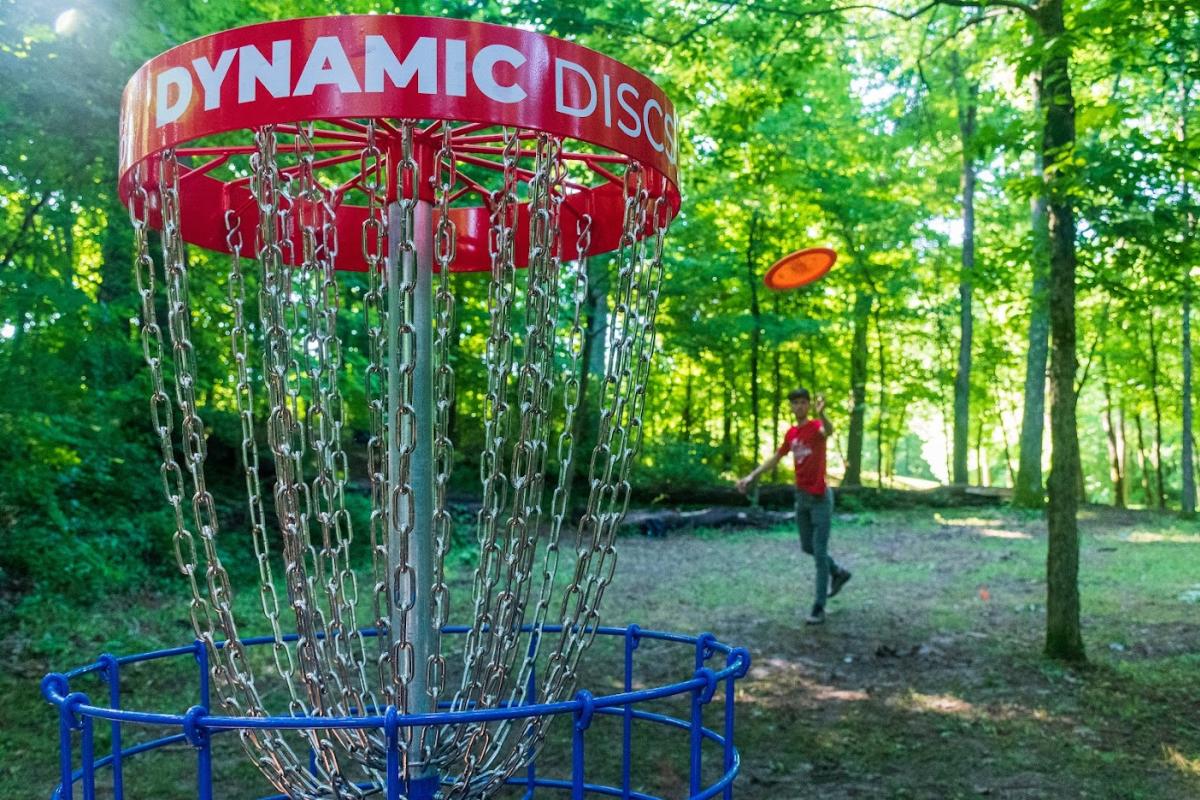 Disc Golf
Although disc golf can be a highly competitive sport, it is also great for beginners. All it takes is a course, a disc and your arm. The game is set up a bit like golf and is played by throwing a Frisbee-like disc from a specific location (called a tee) toward a basket (called a hole). The number of throws it takes you to get your disc from the tee into the hole is your score for that round.
Here's where you can play outdoor disc golf in Northern Kentucky:

Nature trails in Northern Kentucky
Northern Kentucky's landscape includes rolling hills, swathes of forest, stunning riverside walks and the flora and fauna of our region. We've got spots for easy strolls or challenging hikes. Come explore nature with us!
Easy trails
Florence Nature Park's trails are 6' wide and paved, making them perfect for everyone who wants to add a little nature to their day. They are stroller and wheelchair-friendly and leashed dogs love them too. Younger visitors will also enjoy the menagerie of stone animals who reside at the park. You'll find a rhino, giant turtle, alligator and a hippo with its baby. Kids can climb on the animals, creating adorable photo opportunities.
Doe Run Nature Trail in Covington surrounds a 50-acre lake. Bring a snack to enjoy at one of the secluded picnic areas.
Wolsing Trails Nature Preserve is near Independence and offers four different habitats (stream, meadow, emerging woodland and wetland), which means you'll see a wide range of plants and animals. There are bluebird nesting boxes along the route, so if you time your walk correctly, you may also see baby birds.
Devou Park also has miles of paved trails, which take visitors across the gentle hills and past playgrounds, golf greens and Prisoner's Lake. Be sure to seek out the overlook at Drees Pavilion for incredible views of Northern Kentucky, the Ohio River and Cincinnati. In addition to the panorama, you'll find benches, picnic tables and a shaded pavilion at this ADA accessible spot.
Challenging trails
Experienced hikers, there are some great trails for you at AJ Jolly Park—9.5 miles of them, in fact. You can check out a map here.
Devou Park offers moderate hiking trails that are also used by mountain bikers. You can see the full list here.
Fort Thomas' Landmark Tree Trail is considered "moderate" difficulty and rewards hikers with nearly a mile of secluded forests and occasional views of the Ohio River. Some of the enormous old-growth trees along the trail date from the 1600's.
Burlington's Boone Cliffs State Nature Preserve has unpaved trails rated "moderate" to "strenuous" that run through old-growth forest and 20'- 40' cliff formations.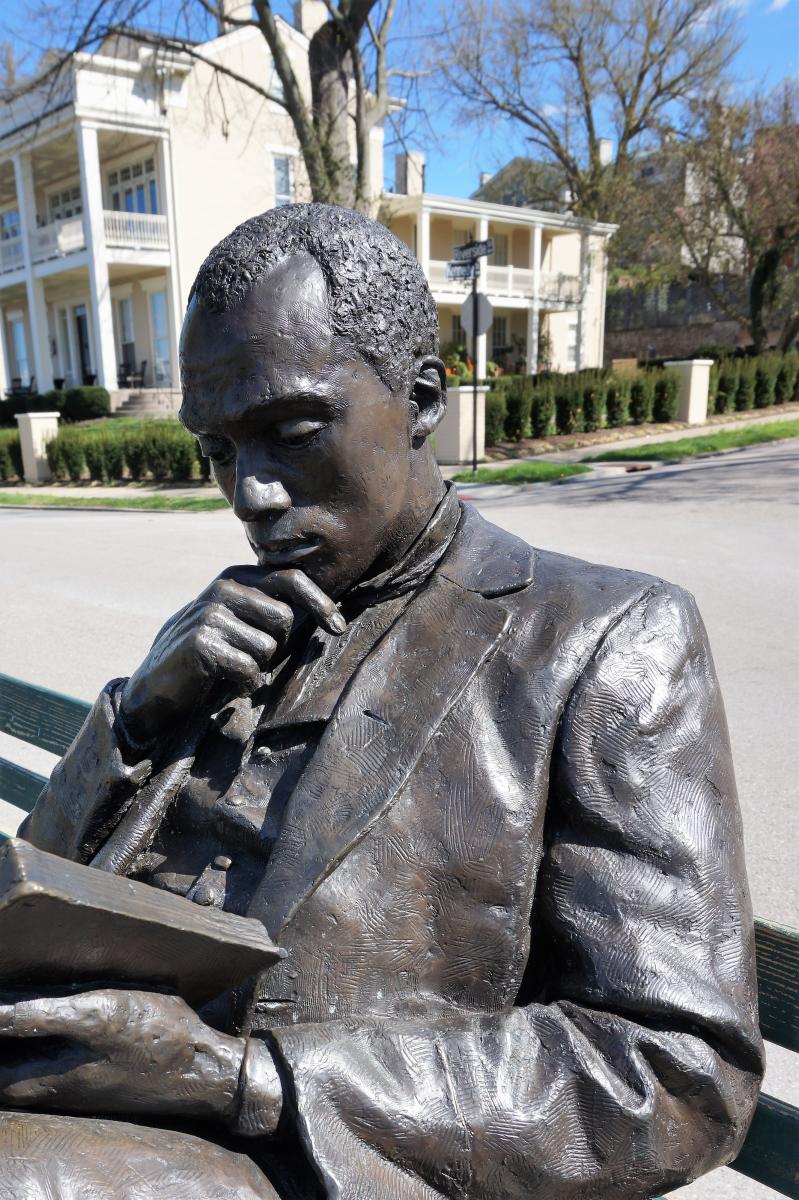 Art walks
For a fun way to explore Northern Kentucky's urban core, try a self-guided art walk. You'll learn the stories of the Riverside Drive Statues, study the details of the Floodwall Murals and stroll through downtown Covington, seeking out murals and statues as you pass interesting shops, bars and restaurants. All the tours, along with a schedule of guided art walks, are free and accessible on the NKY Art Tours website.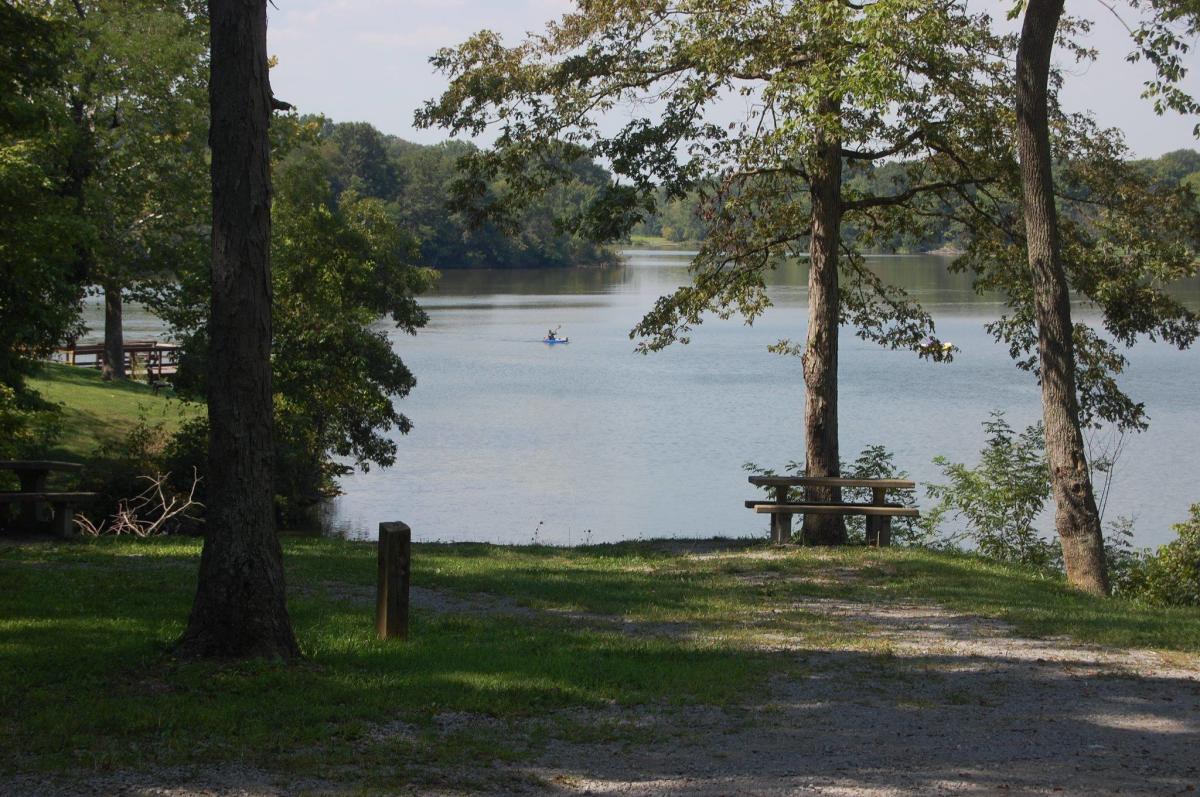 Fishing lakes in Northern Kentucky
It's time to bait your hook and get your line in the water. There are lots of fishing spots in NKY. Here are some of the ones with top ratings:

Swimming & splash parks
The Florence Family Aquatic Center is a premier place to cool off and splash around. You can float down the lazy river, whoosh down a spiral or speed slide, get splashed in the two spray grounds or under one of the "funbrellas." The zero-depth pool is accessible and there are also sunbathing spots, shelters and family restrooms. Take a break from the water for a snack at the concession stand. In addition to family memberships, you can get a day pass for watery fun.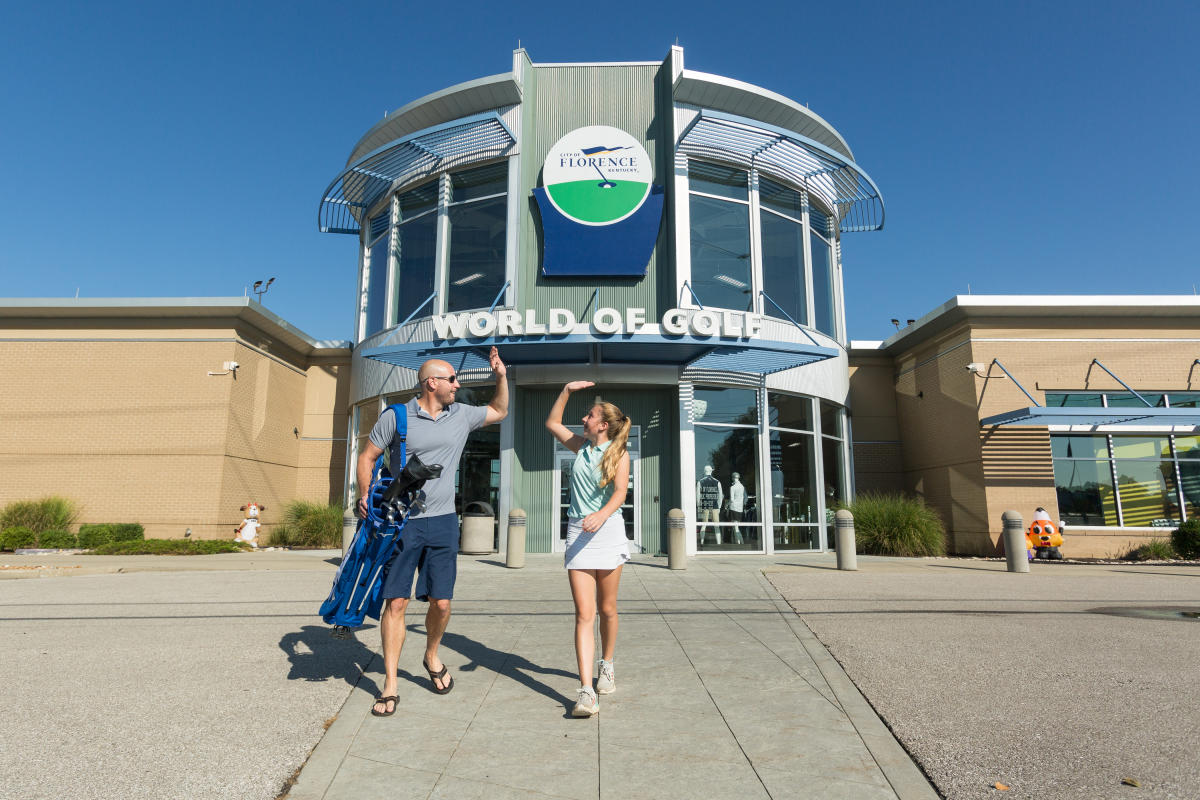 Putt-Putt golf in Northern Kentucky
You don't need a caddy or your own special clubs to play putt-putt. Northern Kentucky has several putt-putt gold courses that are all about low-stress family fun. Here are three places to work on your (gentle) swing.
Boone Links Golf Course has added 18 holes of mini golf on the backside of their clubhouse. Weather permitting, it's open year-round.
The Putt-Putt Fun Center in Erlanger has 36 holes that you can play just for fun or as a friendly par 2 competition.
Florence's World of Golf has been a favorite in the community for nearly 50 years. Their beautiful mini golf course has 18 holes, themed around Kentucky landmarks like Louisville Slugger bats, thoroughbred horses and bourbon barrels.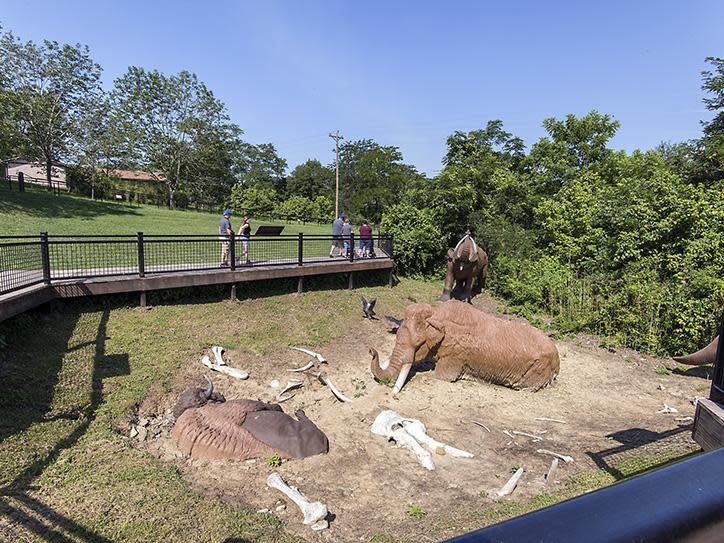 Natural history outdoor attractions
When you're out in nature, history is all around and yet often invisible. Centuries-old trees have sunk their roots into Kentucky soil, as wildlife evolves, grows and sometimes goes extinct. Humans also play a big part in the history of our wild spaces. Here are three cool places that bring natural history to the forefront, helping us understand our environments on a deeper level.
Back to the Ice Age
The Visitor Center at Big Bone Lick State Historic Site is the perfect place to see the region's natural history up close. Take the Discovery Trail past the Megafauna diorama pit with interpretive panels that share the Ice Age drama of the salt and sulfur springs.
You can also see a herd of live bison, although you may have to search a bit to find them, as they love to take shelter in the shady spots around the park. Bison are our only living mammalian link to the Ice Age.
Poop identification
AJ Jolly Park's Environmental Education Center is an indoor facility, but you can take the things you learn onto the trails. Thanks to the exhibits at the center, you'll be able to identify leaves, birds and even the poop of different animals. Cool and gross at the same time, right?
From trilobites to homesteaders
For the younger crowd, Behringer-Crawford Museum's NaturePlay area brings history to life in exciting, hands-on ways. Young archeologists can dig for fossilized bones or climb on a giant trilobite in the pre-history section.
Historical imaginative play is inspired by the lives of homesteaders from more than a century ago as kids explore two child-size cabins and a replica flatboat. The museum often hosts educational programs in NaturePlay, including story time by the primitive hearth and outdoor art creation.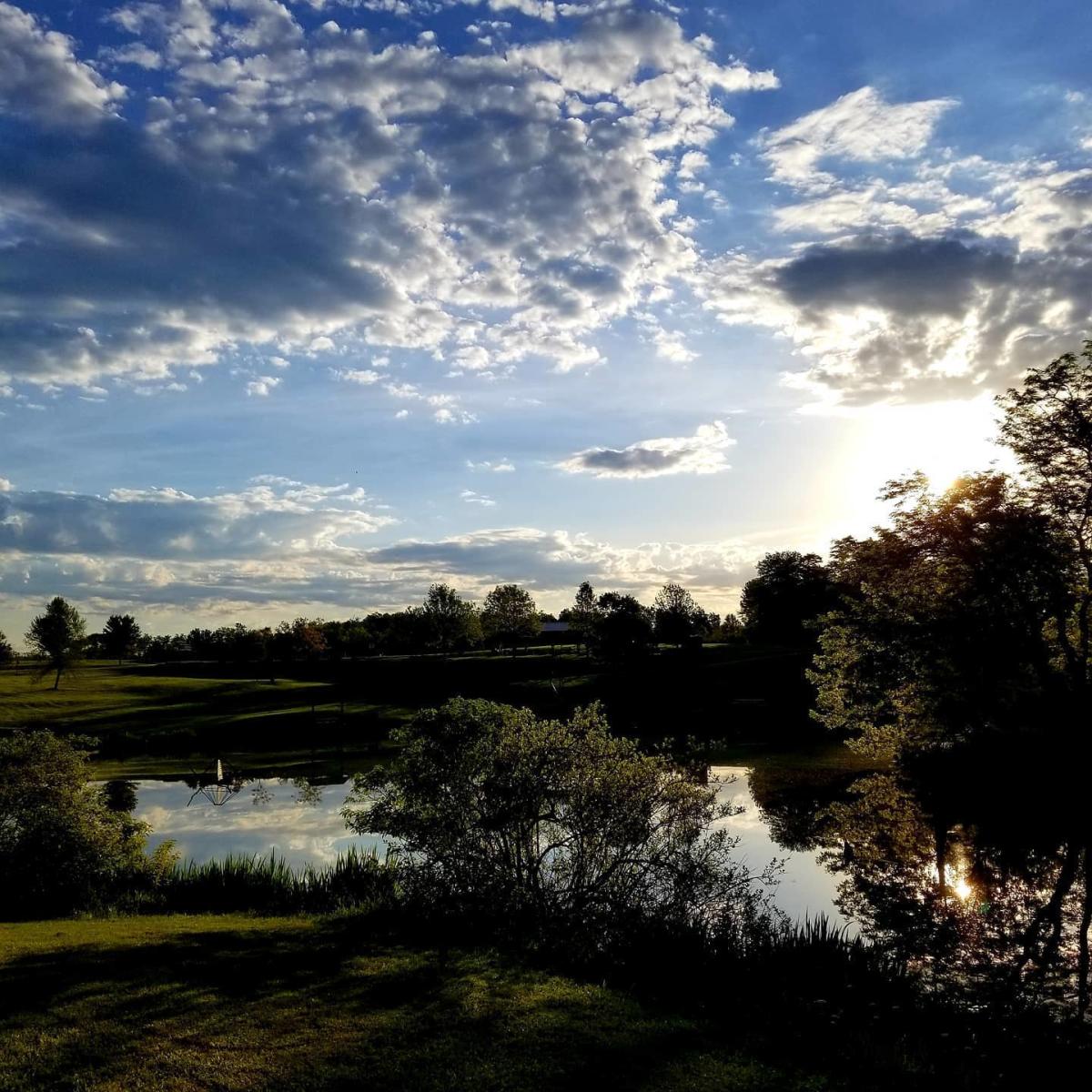 Orienteering
If you love a challenge and you enjoy nature, orienteering might be your perfect pastime. It's known as the "thinking sport" because you use a specialized, topographic map and compass to find your way through a series of checkpoints in the wilderness. You also use your brain as you go to determine the best route and navigate the trail as quickly as possible. Orienteering is like a combination nature hike/scavenger hunt. Northern Kentucky has two permanent trails at Big Bone Lick State Park, one for beginners and one at the intermediate level. Learn more about the sport, along with guidelines and safety recommendations, on the Orienteering Cincinnati website.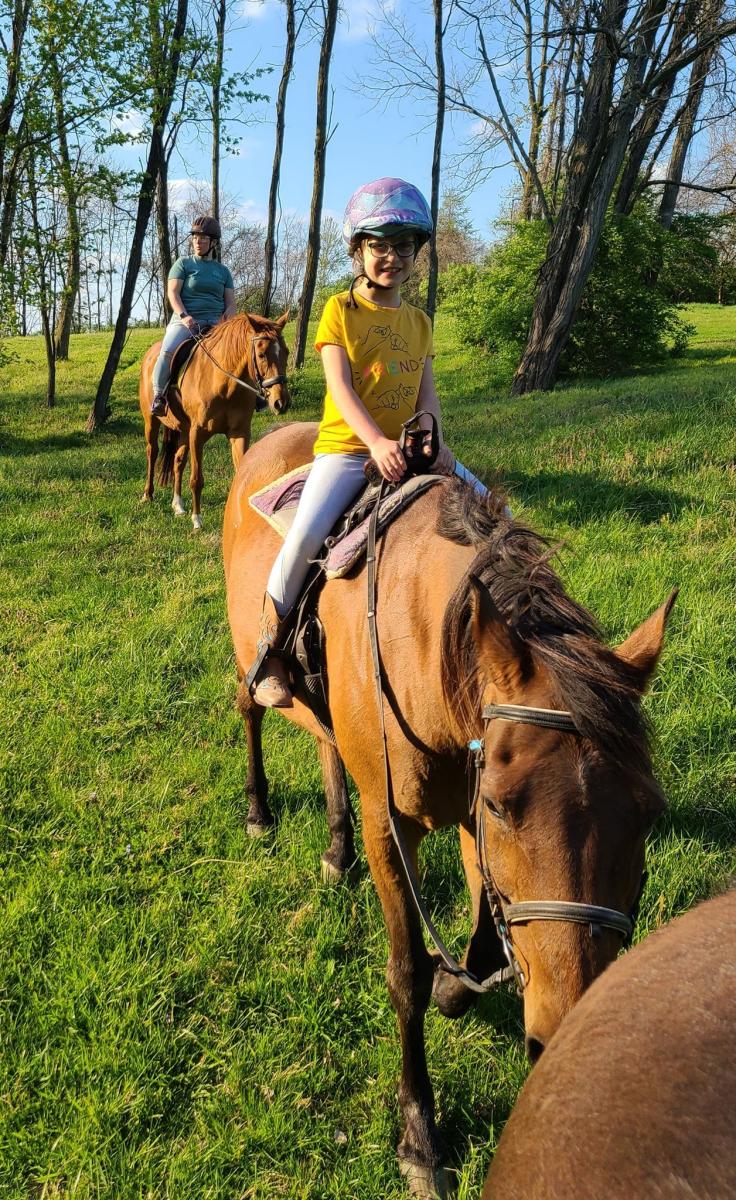 Horseback riding
There's something special about seeing the world while riding on a horse. It adds a whole extra dimension to a nature walk. Here are three great Northern Kentucky options for the casual rider.
Two-hour trail ride, horse included
Misty Ridge Farm in Melbourne offers trail rides on Fridays and Sundays. The experience begins with grooming and tacking the horse (with guidance from the staff). Then you saddle up for your 2-hour ride. The farm also offers Pony Camp, Rodeo Camp and horse boarding.
Group rides
Perfect for families, couples or larger groups, Lookout Hills Farm in Burlington provides a chance to become acquainted with one of their horses. You'll learn about the animals and then go for a ride. Lookout Hills also offers children's parties for all the horse-crazy kids you know.
BYOH (Bring your own horse)
If you have access to a horse, you can ride 20 miles of trails at AJ Jolly Park. Sheltered by trees, you'll cross ravines, follow a creek and look down over the lake. The trails are considered moderate and are mostly packed dirt with a short section on the road. Get more info and access the trail map here.
With all these amazing things to do outside in NKY, your only challenge is deciding what to do first!