Mainstrasse Village in Covington, KY
One of the great pleasures of traveling is experiencing cool neighborhoods that are walkable and chock-full of eclectic shops, restaurants, and watering holes. Mainstrasse Village offers all of that in a storybook setting.
You'll find this enchanting Northern Kentucky Village within a few blocks' walking distance from the NKY Convention Center and Riverfront hotels, or a five-minute drive or trolley ride from downtown Cincinnati.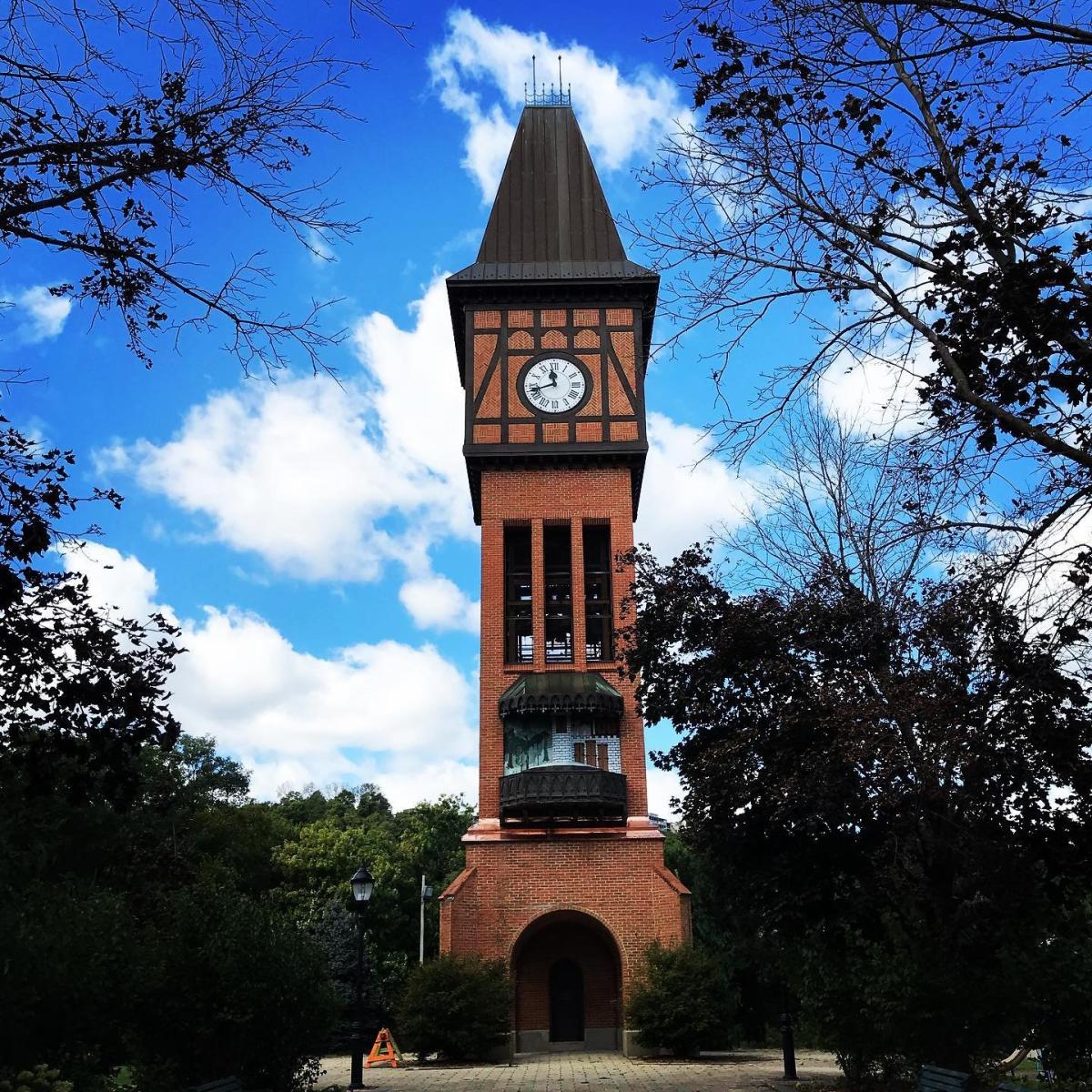 Mainstrasse Village - National Historic District
The NKY and Cincinnati region is rich with German-American tradition, culture and architecture. Mainstrasse Village, as you can tell from the name, draws on our area's history to create a unique cultural attraction and is a Historic District listed on the National Register of Historic Places.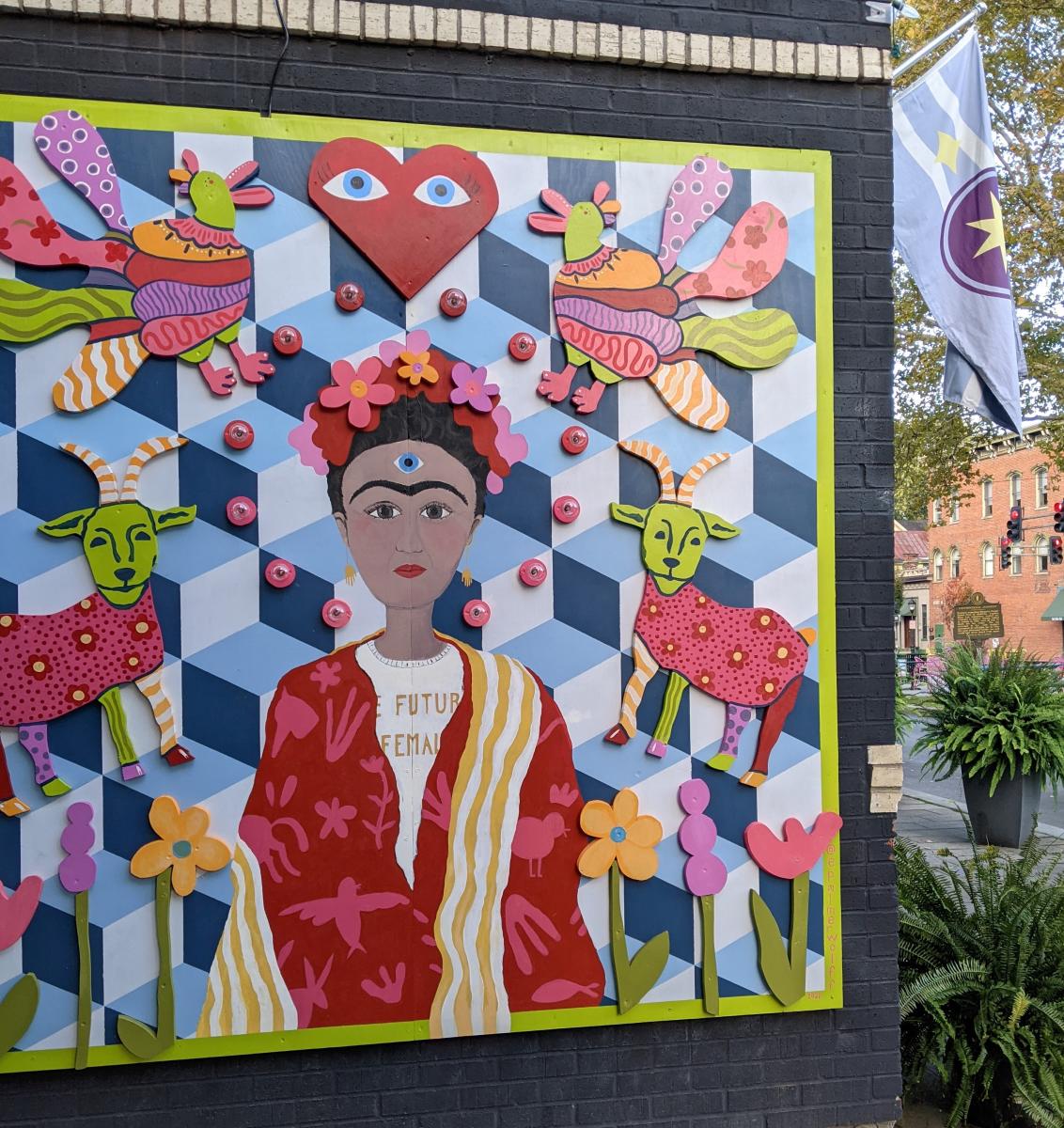 The neighborhood is also garnished with eclectic street art.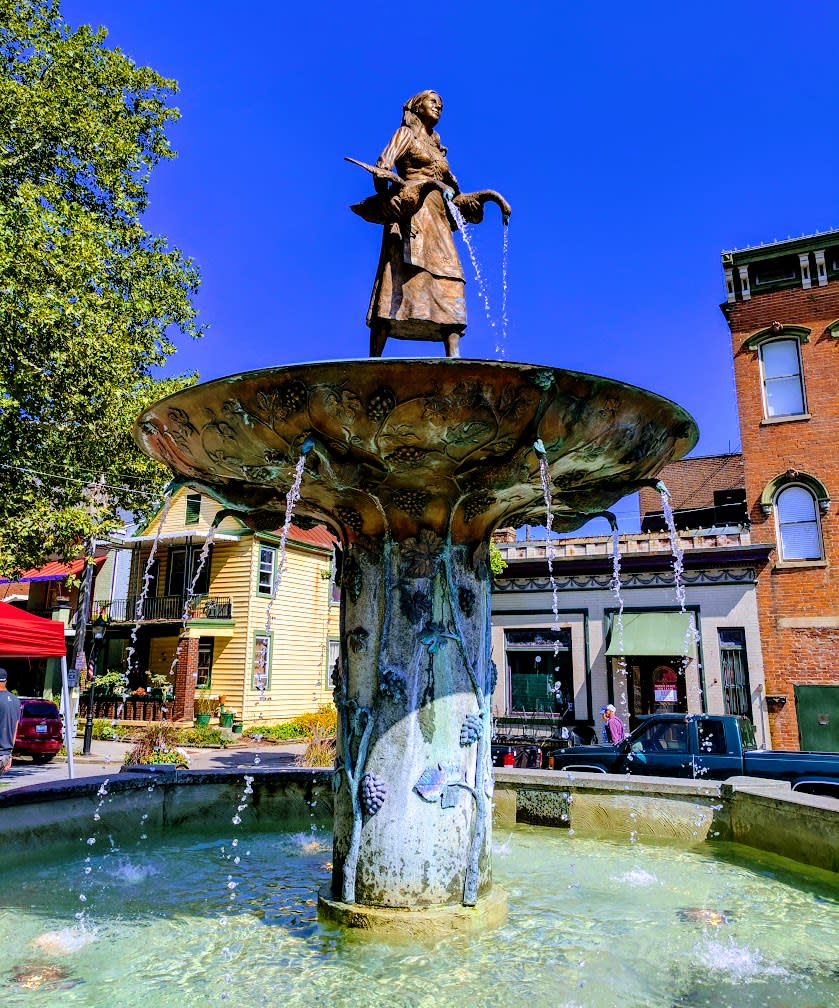 As well as lovely public features such as the Goose Girl Fountain in the very heart of Mainstrasse Village.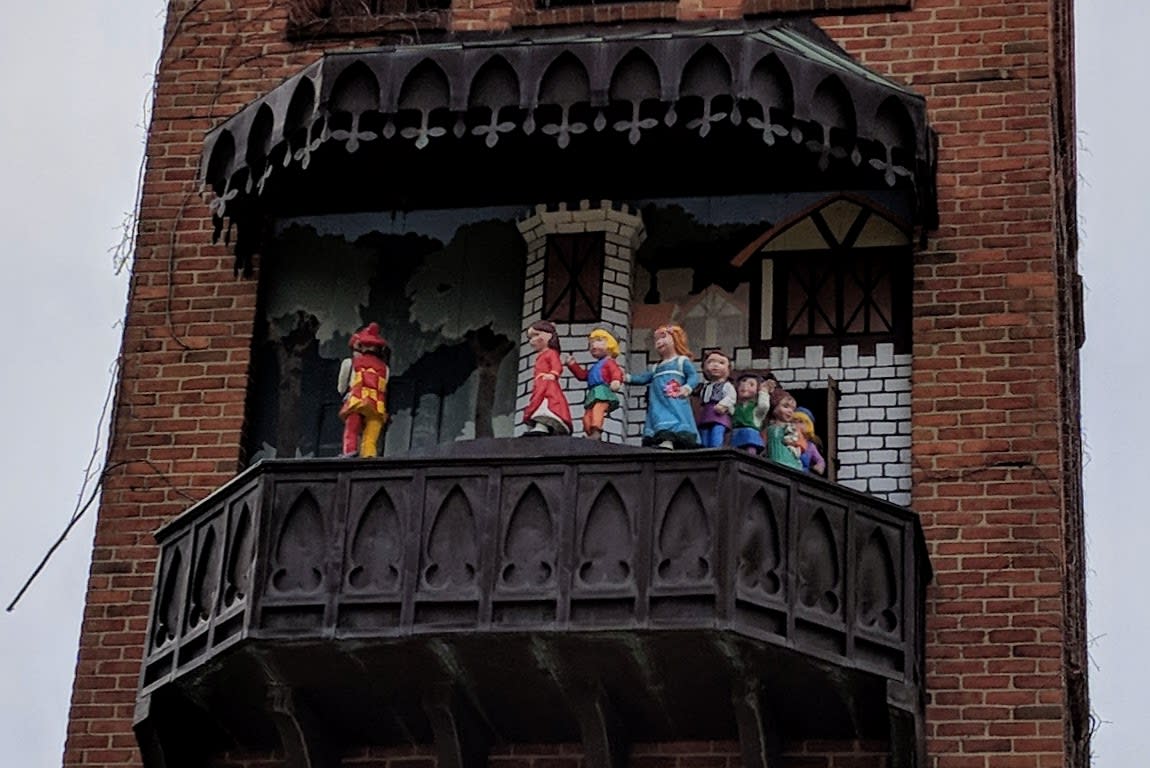 And the Carroll Chimes Bell Tower (pictured near the top of this article) is complete with a working glockenspiel— at certain hours of the day mechanical figures emerge at the top of the Tower, enacting the story of the Pied Piper of Hamelin as music plays.
Local Eats in Mainstrasse Village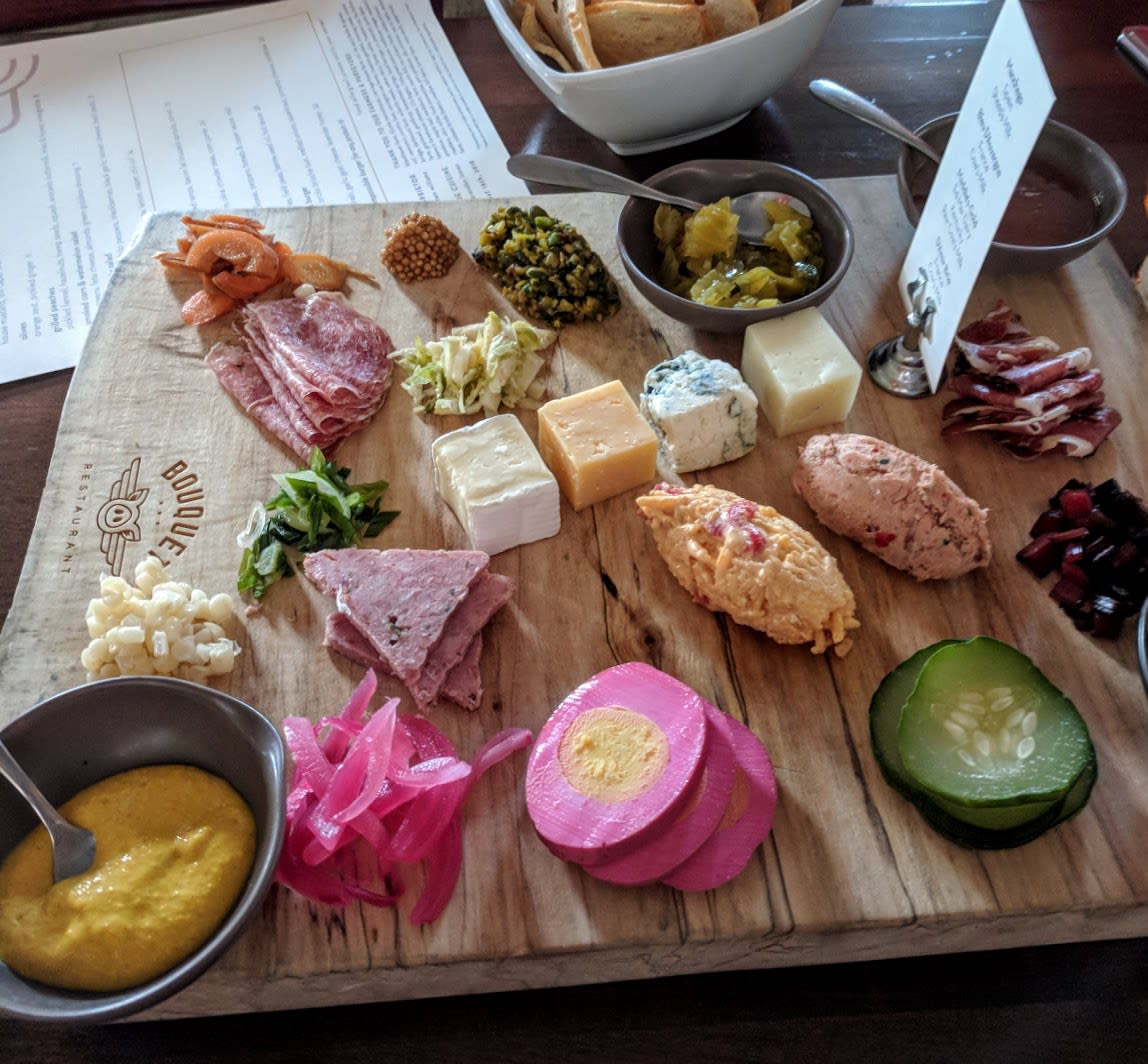 If you work up an appetite strolling over to and around the Village, you will be in one of the best places in the Cincinnati region to satisfy your hunger. Within just four blocks of Mainstrasse Village you can enjoy Mexican, Japanese, Farm-to-Table, Bistro, New Orleans, Dutch, and English pub food. Not to mention New York style pizza and some of the best brunch options in the Cincy region!
Here's a handful of great restaurants in Mainstrasse to get you started on those delicious plans:
Frida 602 - charming corner spot with indoor and outdoor seating serving up creative Mexican dishes and tasty margaritas.
Bouquet Restaurant - their famous Motherboard is pictured above. Award winning farm-to-table fare. Bouquet was named one of the hundred restaurants the U.S. cannot afford to lose by Esquire magazine. Bouquet is a stop on our local NKY bourbon trail, The B-Line, so make sure to get your Line Guide stamped when you go. 
Nagomi Japanese Restaurant - serving authentic Japanese food, including sushi and Bento boxes
Cedar - Burgers, salads, and delicious brunch options. Don't sleep on their Bloody Marys!
Goodfellas Pizza - New York style pizza. You can get it by the slice or a whole pie. Carry your pizza upstairs to Wiseguy Lounge, a speakeasy type bar (also on The B-Line) for some liquid refreshment. 
Local Drinks in Mainstrasse Village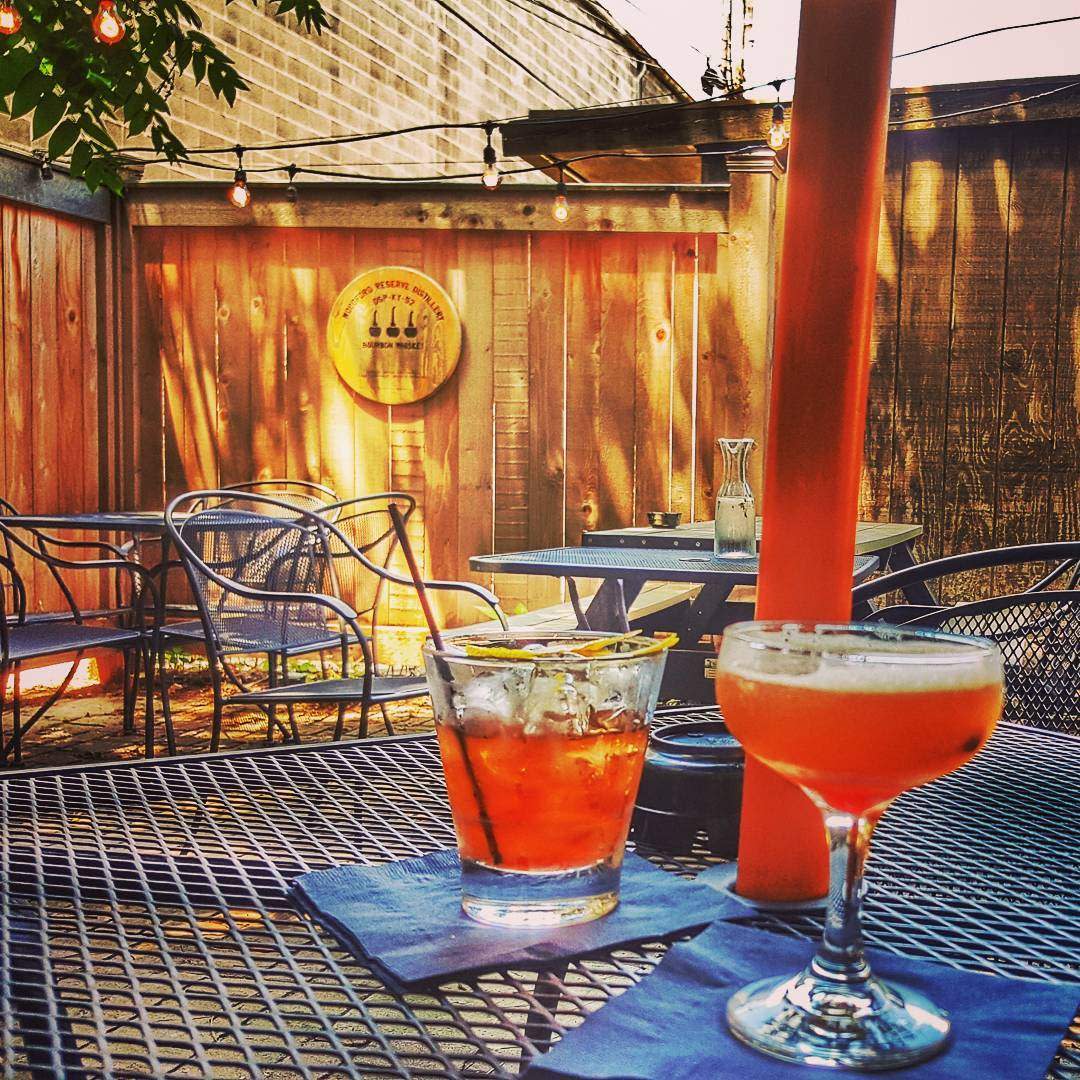 That brings us to drinks! The Village is definitely one of the Northern Kentucky and Cincinnati neighborhoods with the greatest variety of hand-crafted cocktails, carefully chosen wine lists, local craft beer on tap, and best selection of bourbon within a radius just a few blocks. Whether you want to kick back with a cold brew and watch sports, sample a wine tasting guided by a local vintner, watch an expert mixologist hand-craft a beautiful and delicious cocktail, or check in at one of three stops along NKY's bourbon trail, The B-Line, Mainstrasse Village is one of the best places in the NKY and Cincy region—in fact, one of the best places in Ohio and Kentucky!—to quench your thirst. Again, there are too many to list, but here's a few watering holes to inspire your cocktail hour:
Old Kentucky Bourbon Bar - aka OKBB, pictured above. OKBB is a friendly spot on The B-Line and offers more than 700 different bottles to choose from. No need to be intimidated though- the welcoming bartenders are great at helping you find a pour or cocktail that you'll love.
Mac's Pizza Pub - a friendly neighborhood bar with a creative pizza menu and great selection of local craft beer.
Rosie's Tavern - a popular hangout for the local LGBTQ community, Rosie's is located in a historic building built in 1896 and has some of the friendliest bartenders in the region.
Larry's - a few blocks away from the heart of Mainstrasse, Larry's is another locally favorite spot with a friendly vibe and affordable prices. Don't miss the home-cooked tater tots with a wide variety of delicious toppings. 
Crafts & Vines - sample a variety of local craft beer or take a walk on the wine side with wines on tap or by the bottle. They also offer craft cocktails and a delcious menu of "Bar Bites" to eat. 
Green House Bar - You'll feel like you stepped into an airy, plant-filled California bar in this delightful spot in the heart of Mainstrasse.
Festivals and Live Music in Mainstrasse Village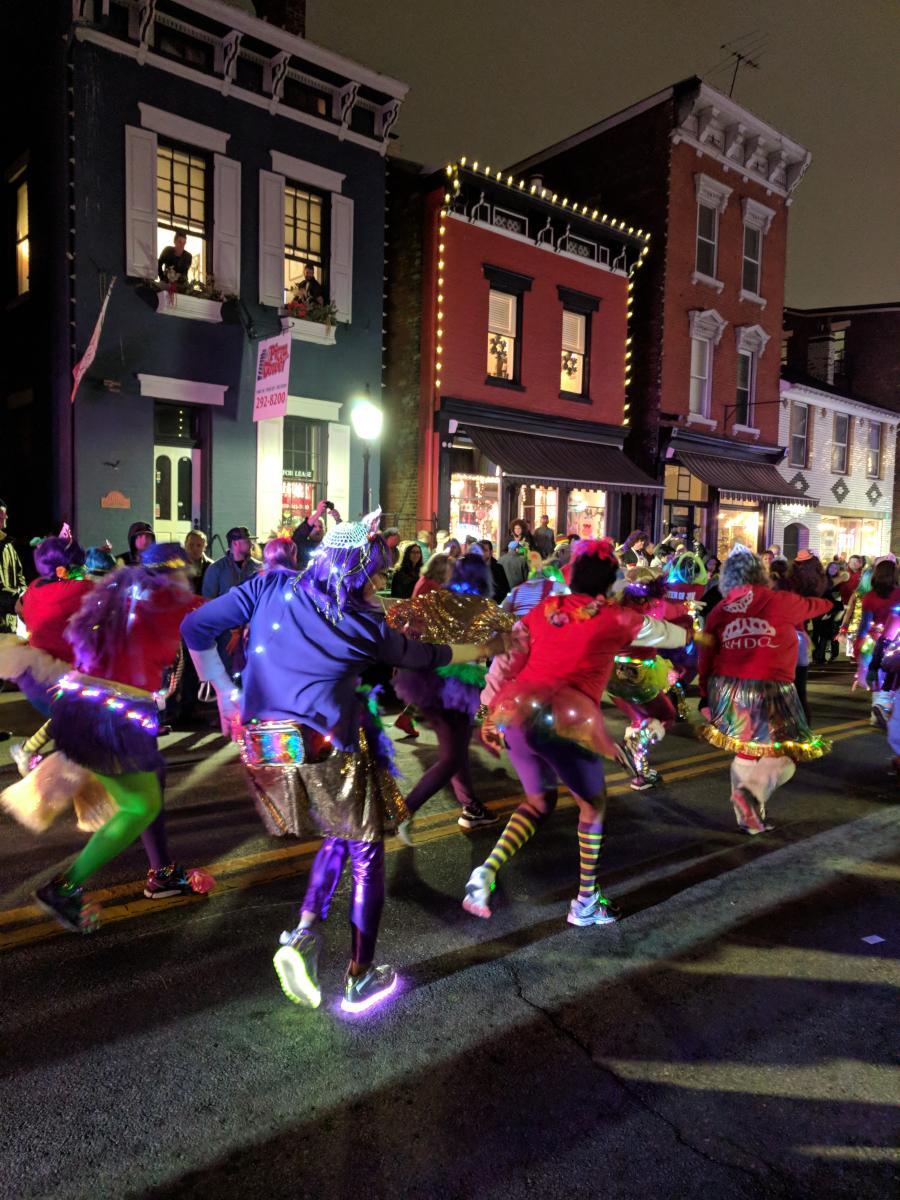 Northern Kentucky loves to have a good time, and Mainstrasse Village's calendar brims with festivals. You can dance down Main Street at Mardi Gras, shop for affordable treasures at The World's Longest Yard Sale, and even enjoy one of our region's Oktoberfests here. Check out Events Calendar to see details of these and other local NKY and Cincy festivals. 
If you happen to be in town when there isn't a festival in the Village, there will likely be a range of live music to choose from, performing in the local bars and restaurants.
If you are traveling to the Northern Kentucky and Cincy area, make sure to stop by Mainstrasse Village for a true taste of local flavor and an authentic and fun experience!