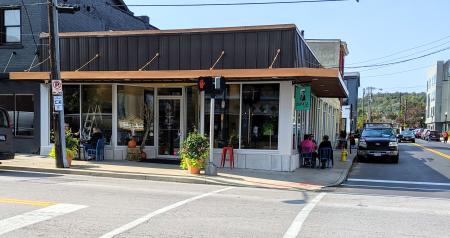 We recently had the pleasure of dining at Covington's new Zapata Cantina, located at Madison and 8th streets.  We can't wait to go back!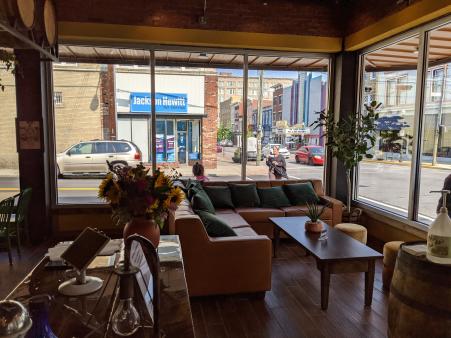 The lobby area is comfy and welcoming.  Outdoor dining is available at a few tables on the sidewalks--we opted for an early lunch to be sure we got a table outdoors.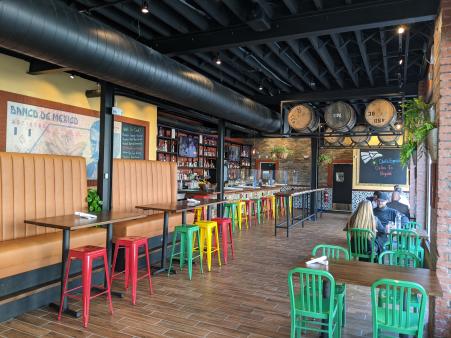 Zapata's colorful interior is bright and cheery--certainly a welcome sight in 2020!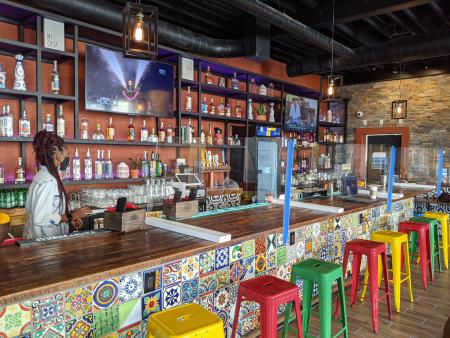 Zapata has a full bar with unique cocktails, including the Oaxacan Old Fashioned, which according to Zapata's Facebook page, is crafted to " introduce you to tequila and mezcal without taking away from that bourbon we all know and love. Made with Kentucky in mind."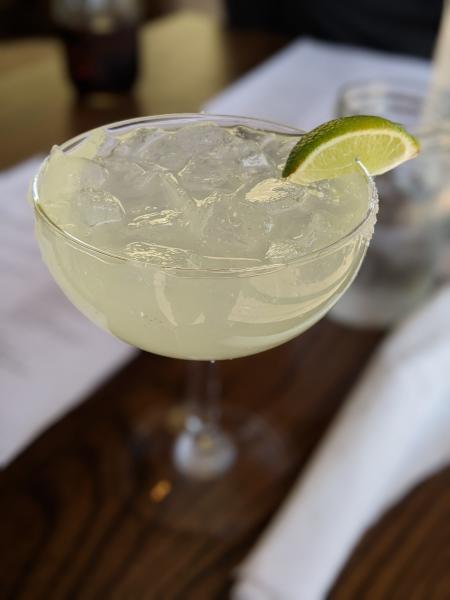 We opted to try the traditional margarita.  Our waiter told us the lime juice is fresh-squeezed in-house daily and wow, you can definitely tell the difference!  The margarita was delicious... we couldn't wait to get to the food!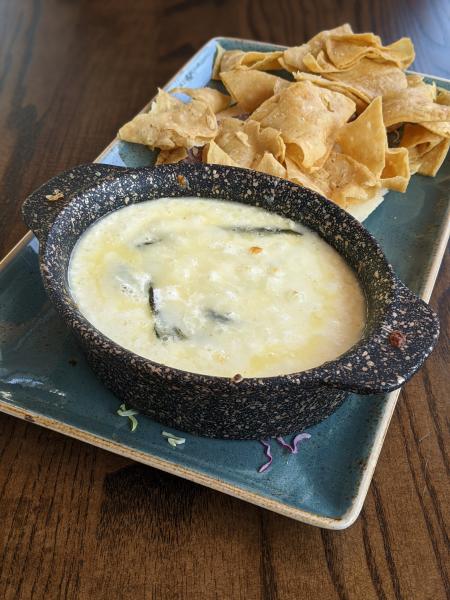 We started with the queso fundido appetizer.  At $12, you might wonder whether or not it's really worth it, but take my word for it--it is.  We compared it to when you order a pizza with fresh mozzarella and wonder why you've been messing around without it for so long.  We vow that every meal we have at Zapata will begin with this skillet of wonderfulness.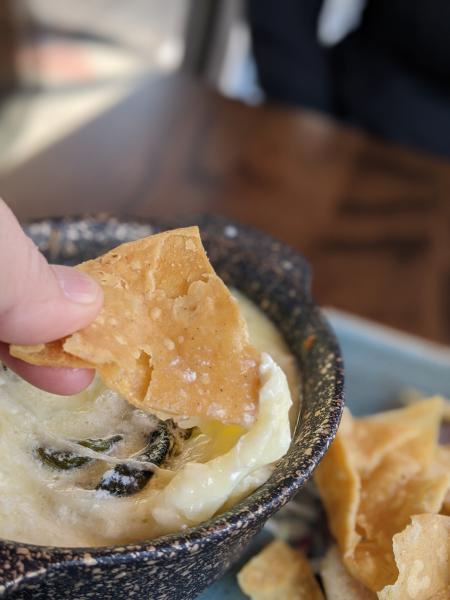 Speaking of wonderfulness, the chips that accompany the queso are also amazing!  And the queso is so plentiful that we asked for a chip refill to take full advantage of the delicious appetizer.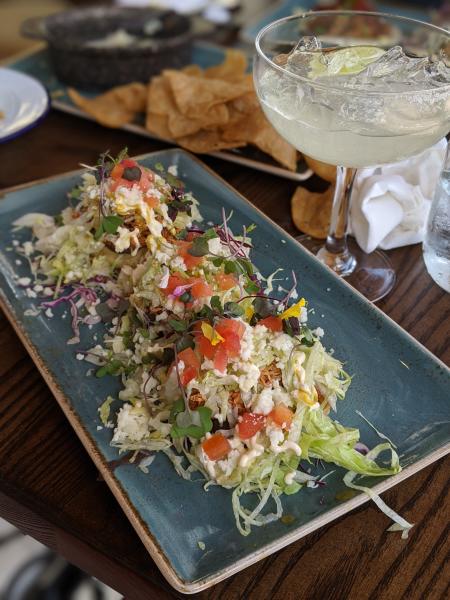 My coworker ordered the chicken sopes, served on handmade corn disks.  The portion was great and everything was so fresh.  But man, those handmade corn disks steal the show.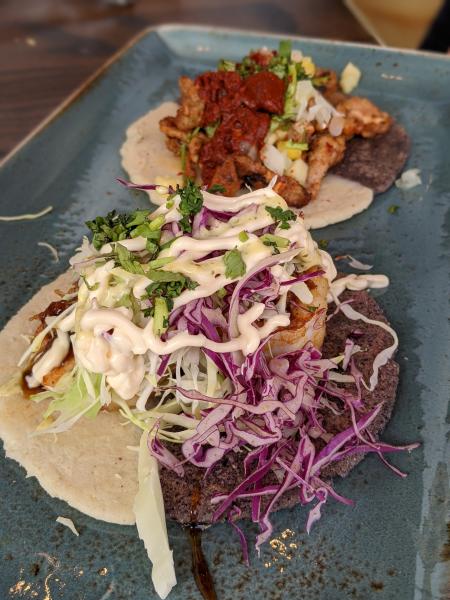 The corn tortillas used in the tacos I ordered are also handmade.  And after eating homemade meals for so long during the coronavirus quarantine, these tacos and their delectable tortillas made me remember why I choose to allot so much of my personal budget to restaurant dining--it's simply delicious and I am unable to replicate meals like this at home! 
I ordered the del mar (tempura shrimp, spiced candied pecans, cilantro, cabbage, honey chipotle) and al pastor (pork, cilantro, onions, and pineapple) tacos.  Wow--each was so different from the other and other tacos I've had, making me confident that Covington can support the several taco restaurant options out there.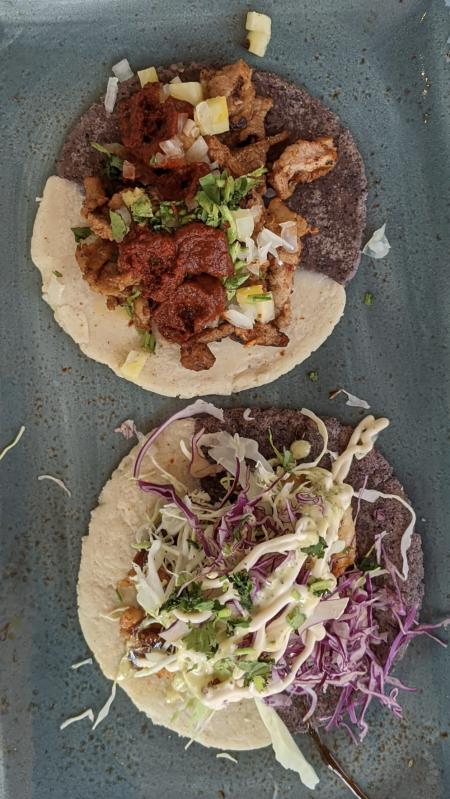 A neat note about Zapata is that their seafood is flown in fresh daily--our waiter said they don't even have a freezer!  The shrimp on my del mar taco was delicious and the taco itself could've served as a dessert with the spiced candied pecans.  A perfect choice for fall!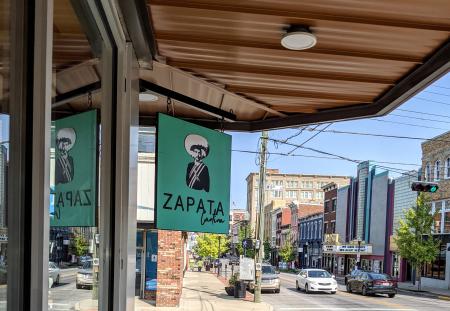 We loved our first experience at Zapata and cannot wait to return!