Springtime weather and abundant vaccines have all of us itching to get out of the house lately.  Lucky for you, there's a new option in Florence to add to your repertoire--Repertoire!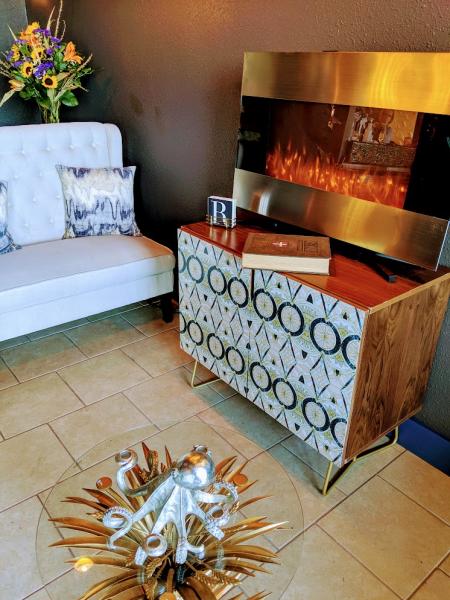 From the moment you walk through the door, you realize this is going to be a restaurant that pays attention to detail.  Books line the entryway and a unique octopus table is a great conversation piece in the waiting area.  Don't forget to take a step inside the old phone booth while you're there.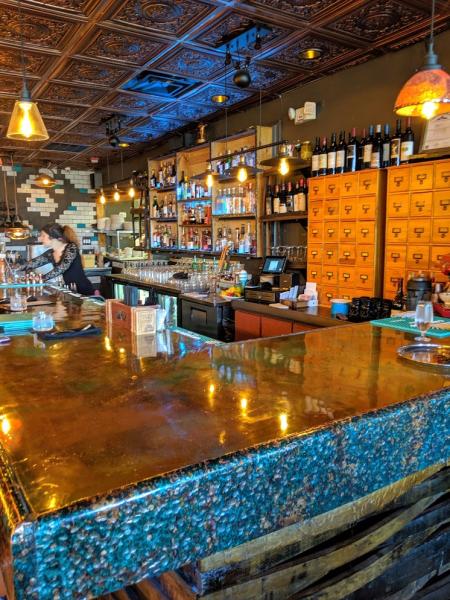 We were there during lunchtime, so we didn't get to experience the bar (don't let that stop you!), but the cocktail menu sounds amazing.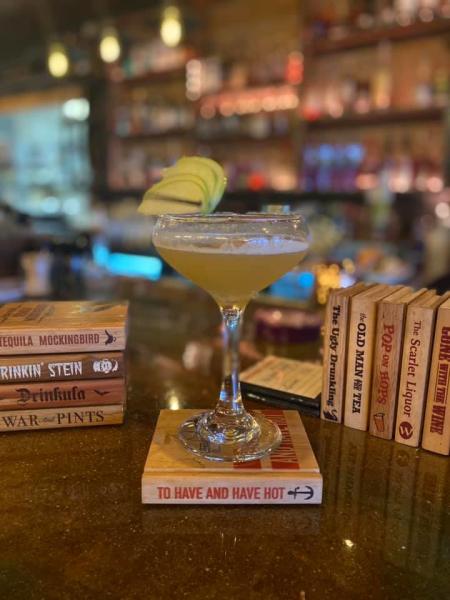 We'll start with a Plum Crazy next time--Maker's Mark bourbon, Luxardo Cherry liqueur, plum juice, and fresh lemon.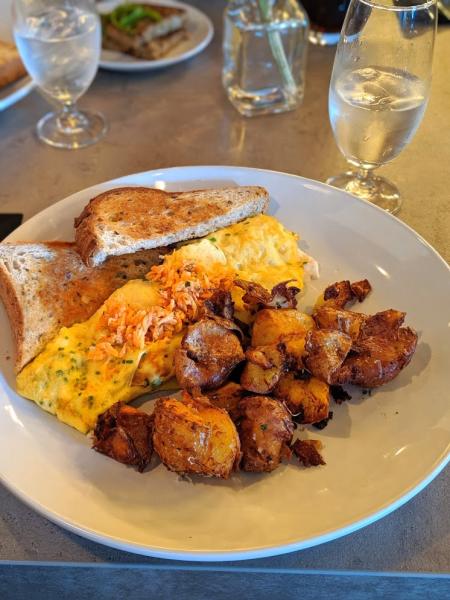 The menu has so many options that will make your mouth water.  We followed the instructions on the menu and asked our waitress "What's poppin'," as the daily special.  That particular day featured the king crab omelette, which was rich and filling, but delicious.  Another coworker decided on the veggie omelette and a side of goetta--both also very tasty!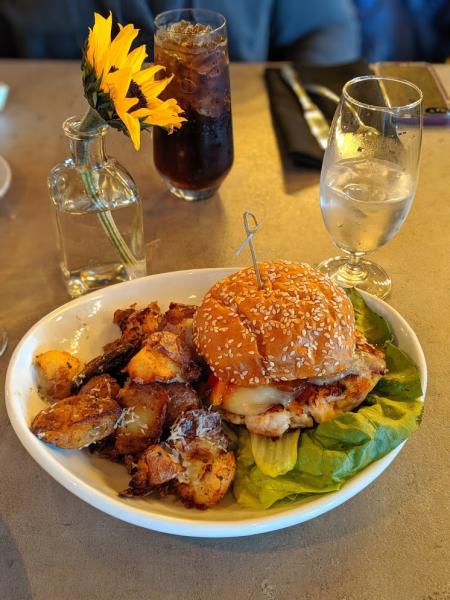 Personally, I was torn between a few of the sandwich options on the menu.  I'm glad I asked my waitress for her recommendation.  When I read "shrimp burger" on the menu, I thought it was a traditional beef burger with shrimp on top... she clarified by letting me know that the actual burger was made of shrimp, not beef.  I commented that I had never had anything like that before and she was quick to comment that I never would--sounds like a dish that is unique to Repertoire's repertoire.  At that point, I knew I had to order it and I wasn't disappointed.  The cheese, sweet chili sauce, and aioli make great flavor to complement the shrimp and the side of potatoes was one of the best I've had.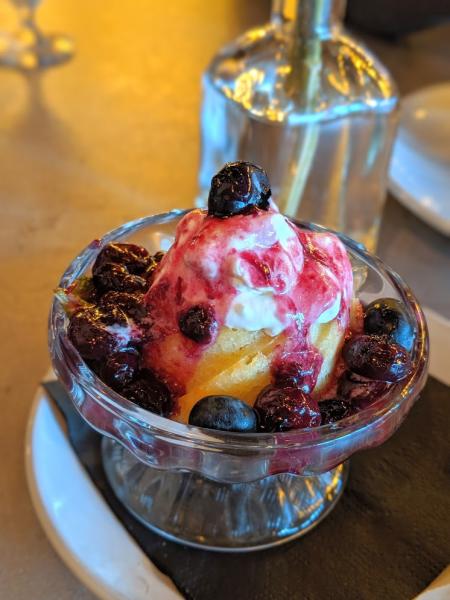 Despite the generous helpings and amazing food, we managed to save room for dessert, but had a problem deciding which to try.  So we had both.  While the lemon ricotta cake with blueberry compote was tasty, the pumpkin bread pudding stole the show.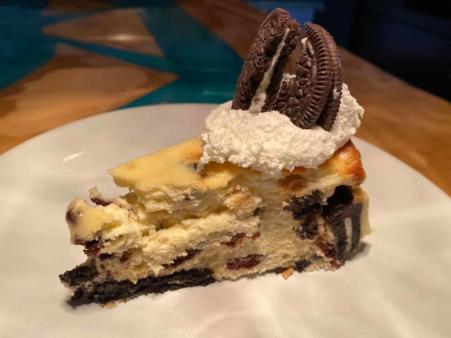 The delightfully delicious Oreo cheesecake hit the spot... and then some!  So delicious!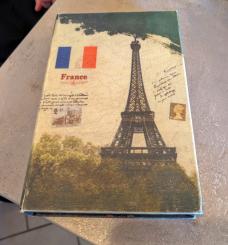 And just when we had decided that they had indeed thought of every detail, our waitress brought us our checks disguised in faux books.  How delightfully adorable!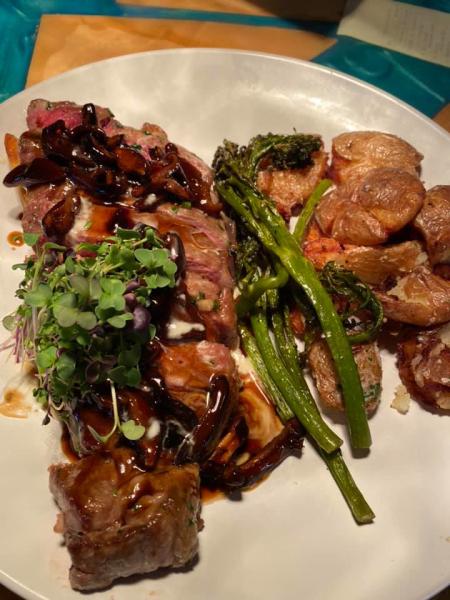 We can't wait to go back for dinner and try this mouth-watering New York Strip steak served on a toasted crostini with bleu cheese cream, shiitake mushroom glaze, Repertoire potatoes and roasted broccolini.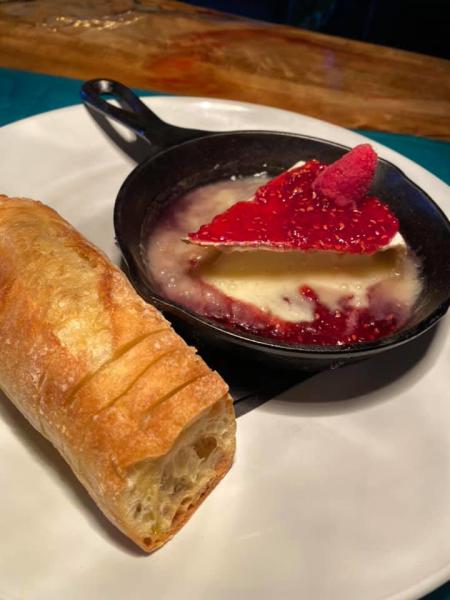 But not before we've had some of this baked brie!  Yum!
Needless to say, we had a wonderful experience and will return to Repertoire in Florence soon!