Breweries
If you love craft beer travel, the Northern Kentucky and Cincinnati region is a must-taste travel destination!
Our Cincy / NKY area has one of the richest craft brewery heritages in the United States. By the mid-nineteenth century its sizeable German American populace had created a brewing powerhouse here – the city was known as the Beer Capital of the World, producing a third of America's beer, and boasting more than a hundred breweries and dozens of biergartens.
Today that craft beer heritage lives on – there are more than 60 craft breweries in the NKY and Cincy region. We're regularly named "The Best Beer City in the U.S." and our breweries win top awards at the Great American Beer Fest, the World Beer Cup, the U.S. Beer Open Championships and more every year.
Craft Beer in Northern Kentucky
As they say on their website, Alexandria Brewing Company, also known as A.B.C., is "a family friendly establishment celebrating rock and roll, fun, and the best beers around."  Founded by a local family and initially funded on Kickstarter, they chose Alexandria for their location because it's the kind of small-town community where folks still say hello to each other.  Their tagline is "Brewed in the Cincinnati tradition. Proudly made in Kentucky." A.B.C. keeps their core regular craft beers on tap, with additional seasonal and experimental brews available on 15 taps. You can also grab a bite from their on-site restaurant The Peculiar Café and get their craft beer to go in cans.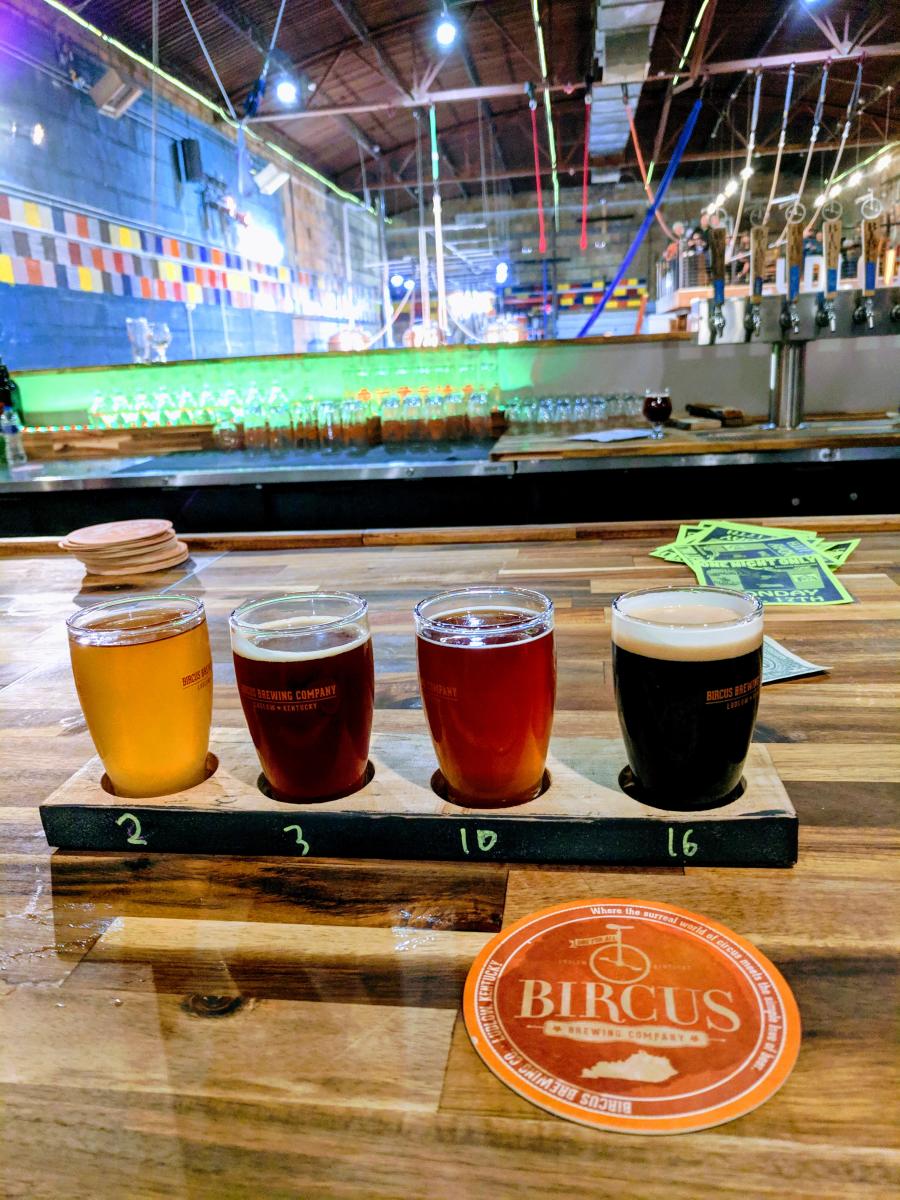 We're pretty sure you've never been to a craft brewery like Bircus. Where else in the U.S. can you choose from 12 rotating taps while watching circus acts on the trapeze, or circus clowns juggling and balancing beer kegs on their chins? Bircus was founded by a former circus member who was inspired by a similar idea in Belgium. In addition to the unique entertainment, Bircus also offers live music, has a spacious biergarten and artisanal, wood-fired pizzas to enjoy. You can also get some of their core brews to-go in cans. 
Bircus recently partnered with North South Baking Co. to open a spot in Covington at 39 W. Pike St.. You can enjoy some of the best pastries in the region from North-South Baking in the morning and then later in the day beer from Bircus along with wood-fired pizza.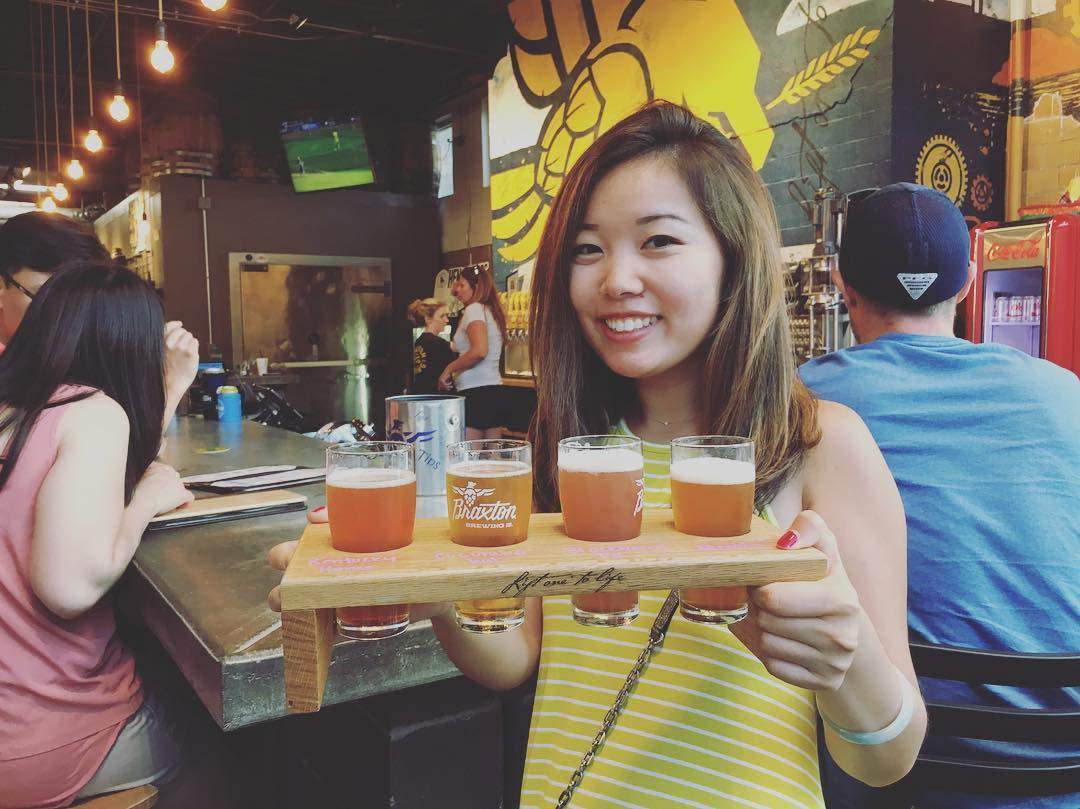 Braxton Brewing Company
Braxton really comprises two local NKY craft breweries (plus one on the Cincy side of the Ohio River) – Braxton Brewing Co. in the heart of downtown Covington, Ky.; the Braxton Barrel House located in Fort Mitchell, Ky.; and Braxton Cincinnati in the Over the Rhine (OTR) neighborhood of downtown Cincy. 
Braxton was the first craft brewery in today's NKY, also founded by a local family, starting in their home garage, and also initially funded by Kickstarter. 
The Braxton Covington taproom keeps a rotation of dozens of craft beers and seltzers on tap, both in the taproom and on the rooftop bar. If it's open, make sure to go up to that rooftop bar for the spectacular views of Covington and the Cincy skyline. 
Braxton Covington is also the location for a favorite local craft beer festival, Braxton's yearly Dark Charge Day and Winter Block Party, when they release their much-coveted barrel-aged beers. 
The Braxton Barrel House is where the barrel aging magic happens, in the 20,000 square foot barrel aging facility. The Barrel House also has a taproom featuring rotating taps for 20 beers, a patio to enjoy them, and a taco truck. Braxton recently launched a Private Barrel Aging program, the first of its kind in the U.S.  
Braxton Cincinnati offers a spacious taproom featuring the core beers, some of the Braxton Labs offerings, and seasonal rotations in the heart of downtown Cincinnati. 
Whichever Braxton spot you try, join them in their motto and "Lift one to Life!"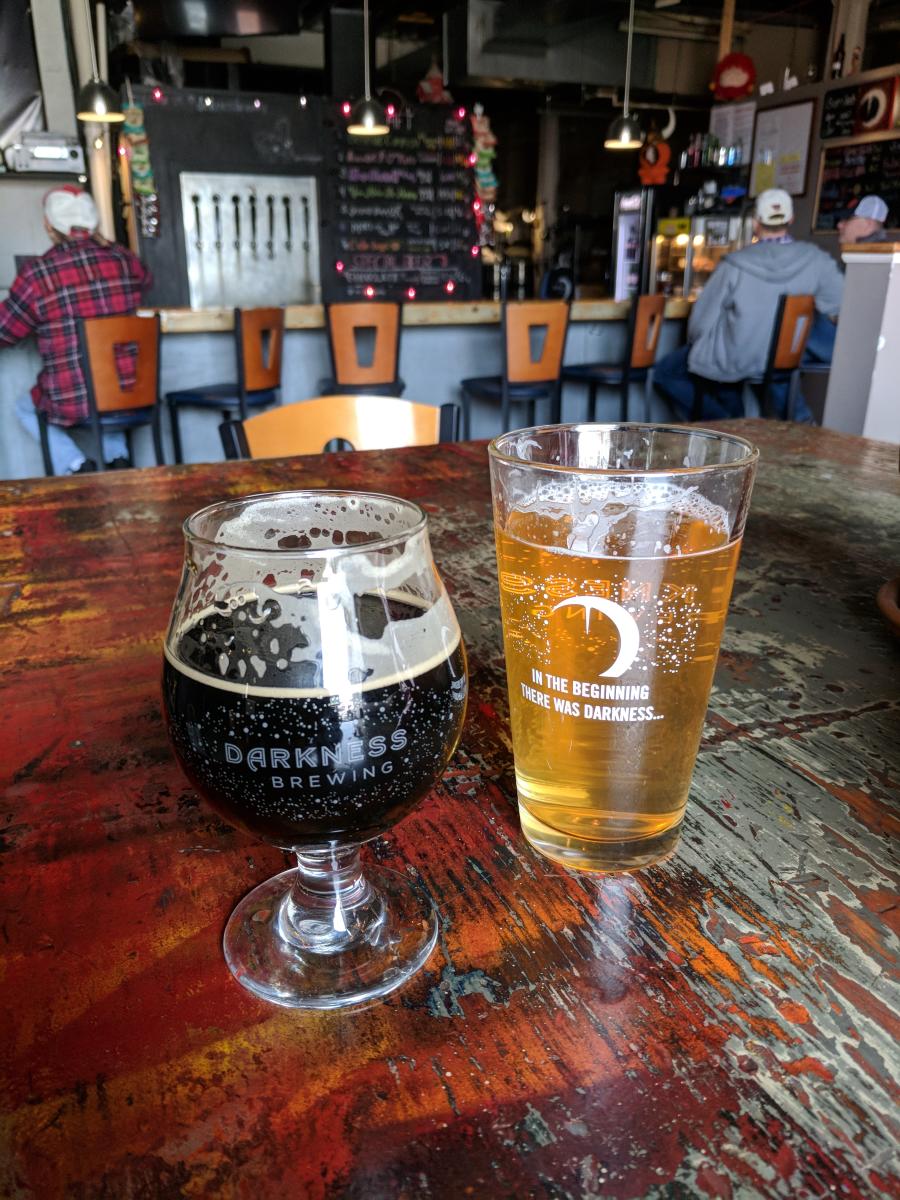 If you love dark craft beer, you have to stop in at Darkness Brewing. They specialize in crafting the darker brews as well as experimenting with flavor. Darkness has a quirky neighborhood vibe, perfect for the quirky and charming city it's located in – Bellevue, next door to Newport and just minutes away from Covington and downtown Cincy. In addition to their rotating tap selection, the kitchen at Darkness Brewing is open 5 days a week, with a beercentric brunch on Sundays. 
If you stop in at Darkness, you can take advantage of the Bellevue Entertainment District (or BED). As in New Orleans, the BED means if you get your drink in a special BED cup, you can take it outside and stroll the charming blocks of the city. The BED's hours are 9 am to midnight, seven days a week.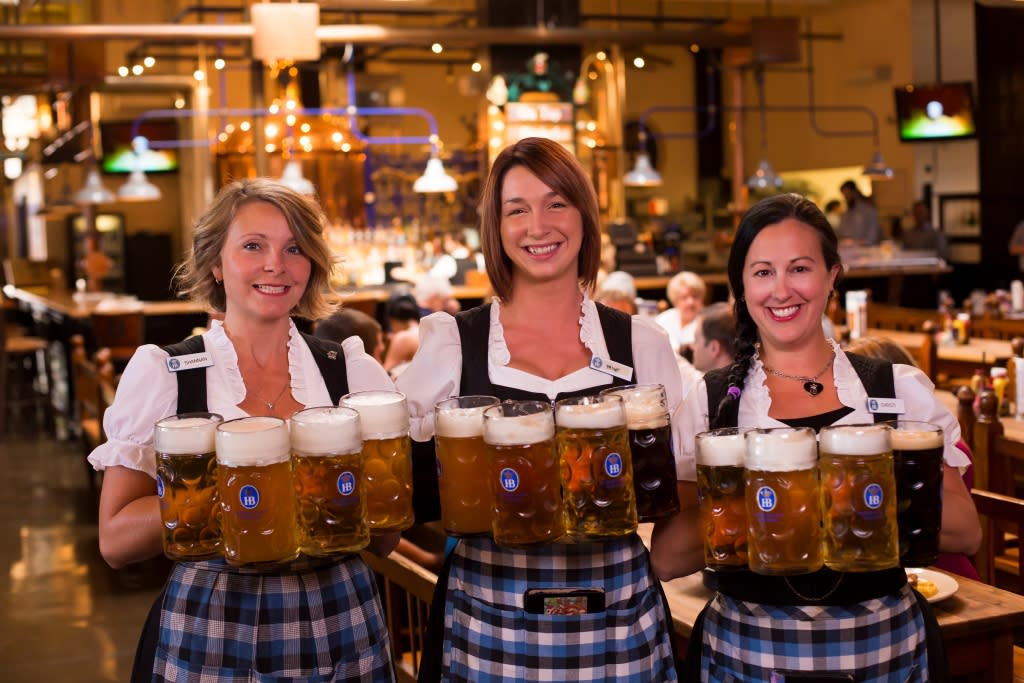 The Hofbrauhaus in Newport, Ky. is the first Hofbrauhaus built in the U.S. It adheres to strict standards for food and craft beer which are set by the original Hofbrauhaus in Munich, Germany.  It's another must-taste for travelers to our region whether they love craft beer, Bavarian heritage and food, biergartens, live German music, or dancing on the table. 
Hofbrauhaus Newport plans many fun events all year, from hosting 2 Oktoberfest celebrations, to keg tappings and social get togethers. Be sure to check their Events calendar if you're planning a trip to the NKY and Cincy region.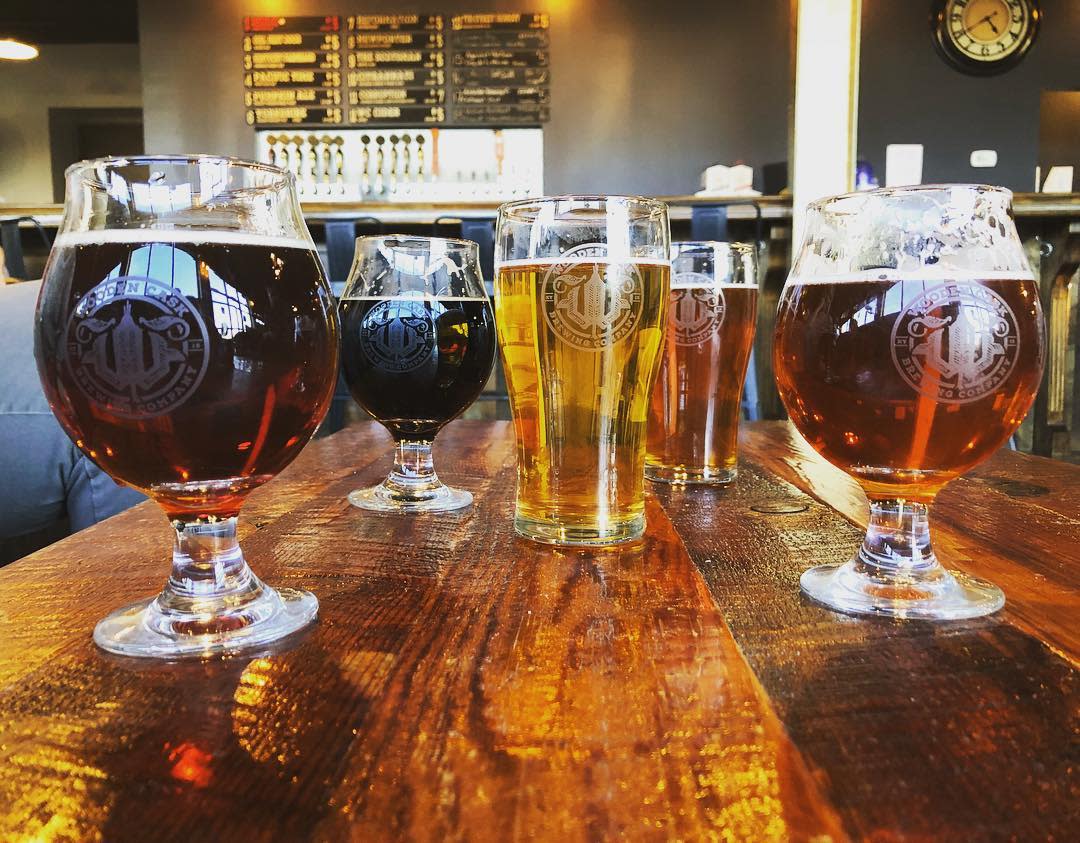 You'll find Wooden Cask at two Newport locations, their original taproom at 629 York St, Newport, Ky., and their new outpost in Newport on the Levee. Wooden Cask specializes in traditional Scottish, Irish, and English beers. It was founded by a local couple who fell in love with the flavors of these beers when travelling. They love these craft beers so much, they offer stouts year-round in the original tap room. It also offers 18 craft beers on tap, with small batch rotating brews.  There's also a menu offering what they call "pub food with a twist."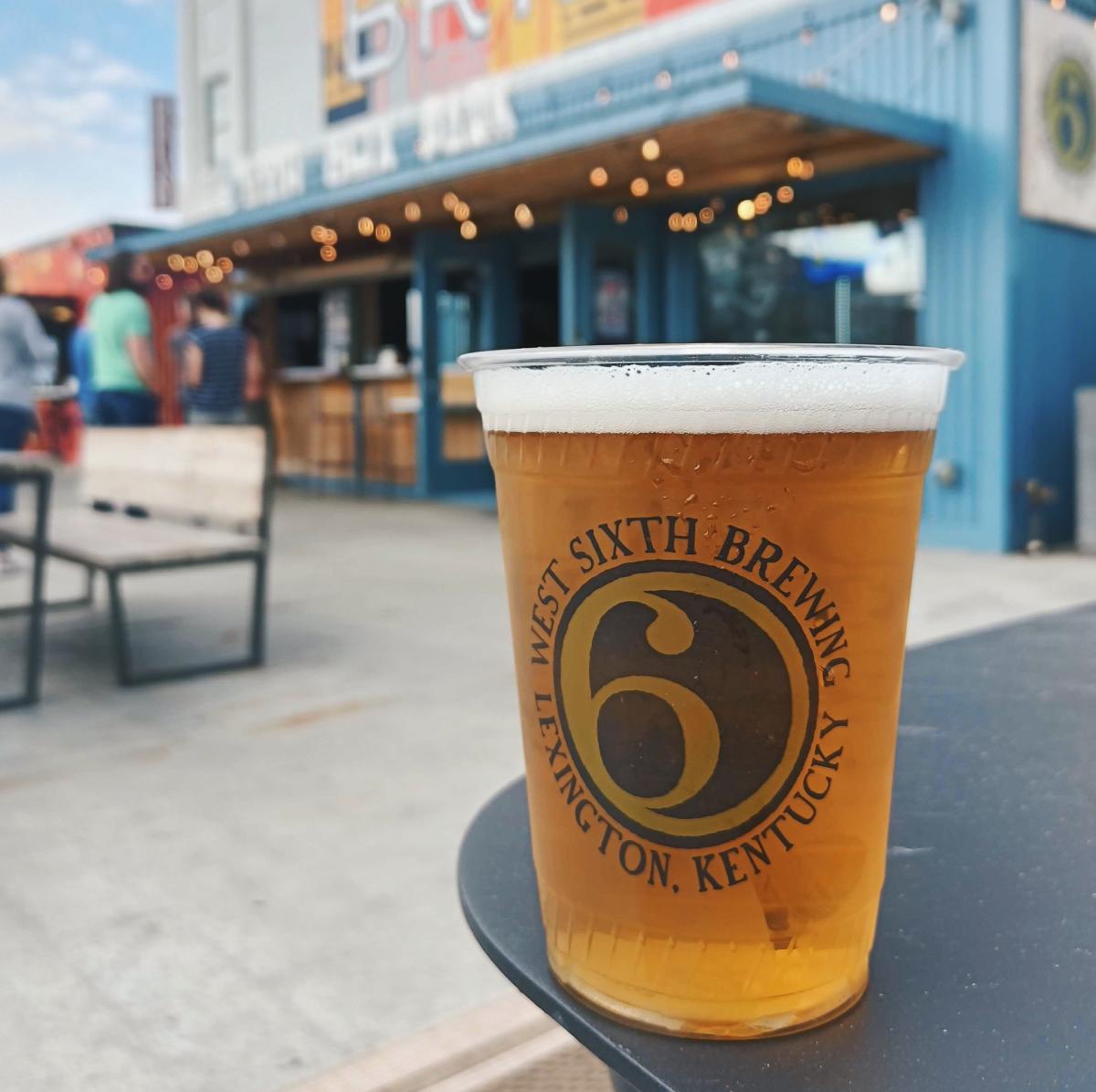 West Sixth Brewing – West Sixth Box Park at Newport on the Levee
The newest entry in the NKY craft beer scene hails from Lexington, Ky. West Sixth Brewing opened a Bridgeview Box Park tap room in one of the Bridgeview boxes. Have a pour of one of their signature craft brews while enjoying some of the best views of the Cincy skyline in the region. 

After your tour of Northern Kentucky's craft brewery scene, make sure to check out the one just across the Ohio river in Cincinnati! 
Craft Beer in NKY - The First Social Network
When you think of Kentucky you probably think of bourbon, not wine. So it might surprise you…
When you think of Kentucky you probably think of bourbon, not wine. So it might surprise you to learn that Kentucky has a…
In Northern Kentucky, we're proud of our brewing heritage—the region had 36…
In Northern Kentucky, we're proud of our brewing heritage—the region had 36 breweries producing more than 30…
Our state has a lot of nicknames, but probably one of the most popular is "Bourbon…
Our state has a lot of nicknames, but probably one of the most popular is "Bourbon Country." In NKY…