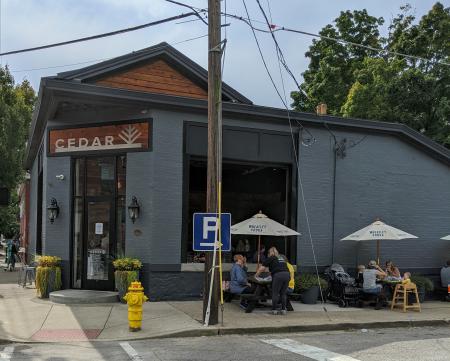 There's a new brunch/lunch spot in Mainstrasse Village that gets two thumbs up from us!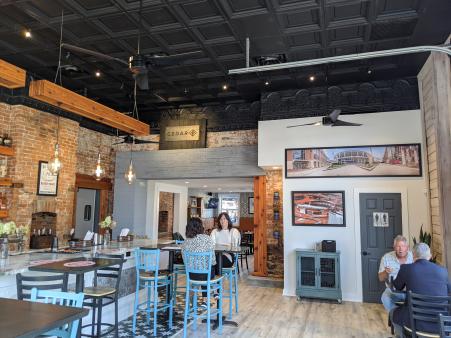 Cedar.  The name is simple, but there was no overlooking of detail in anything here--the decor, the food, the patio--it's all amazing.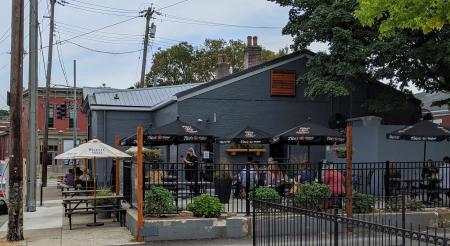 We opted to dine outside to take extra precaution during the coronavirus, but even if you choose to dine indoors, Cedar has huge garage doors that open their dining room to fresh outdoor air.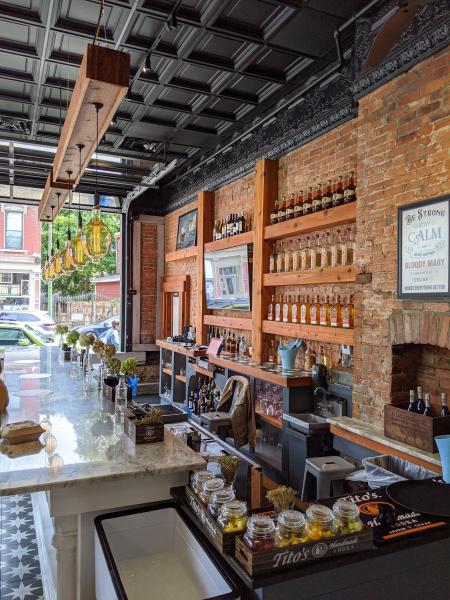 Their extensive cocktail menu (which can be viewed below) is not one to be skipped... we opted to try the Aloha Rum Punch (a delicious reminder that beaches are out there waiting to be explored again one day), and the Cedar Bloody. 
We were offered the spicy version of their Bloody Mary with habanero and spicy candied bacon, but we opted to take the safe bet on a traditional Bloody Mary.  It was a perfect blend.  If you like some heat, it sounds like their Devil's Punchbowl will burn a little going down!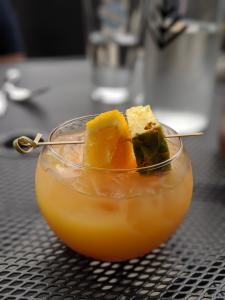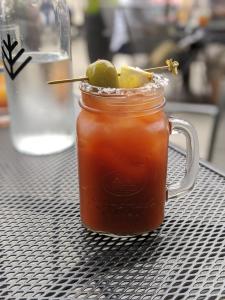 Next up, the food!  I debated between a few different dishes--everything sounded amazing--and settled on the Cedar Burger.  I couldn't turn down the description on the menu... a house blend of 80/20 ground beef and local goetta, bacon jam, havarti, arugula, green olive-garlic aioli (which I got on the side), tomato, sunny egg, and a sixteen bricks bun.  What's not to love!?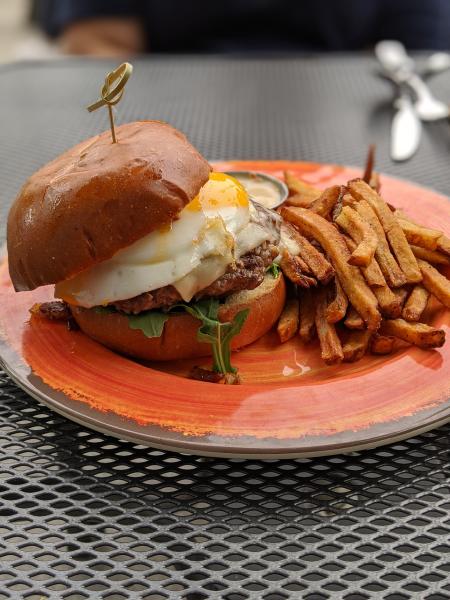 And wow.  It was delicious!  Prior to this one, I had never had a burger with an egg on top because that usually just sounds like too much protein to me, but this one was awesome.  The ground beef goetta blend was very tender and flavorful and the bacon jam brought out all the flavors even more.  The hand-cut fries were an added bonus!
My coworker opted for the pear salad with grilled shrimp.  The shrimp looked amazing and though I'm not a salad-eater, I trust her judgement that it was very flavorful.  The toasted walnuts, feta, and roasted pear have a unique combination.  Instead of the lemon rosemary vinaigrette that typically comes with the salad, she opted for the house made ranch. She said you could really taste that it was house-made.  Yum!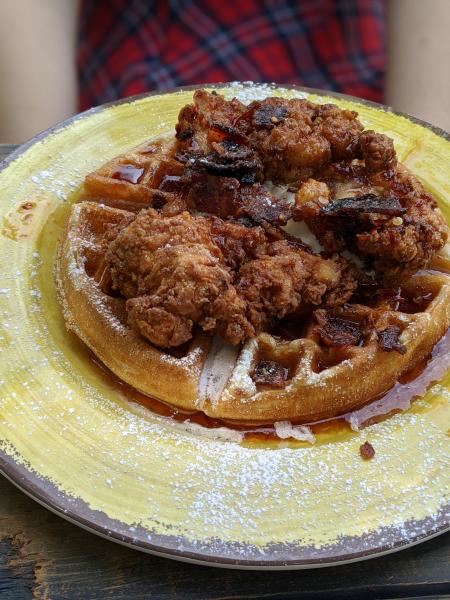 It seems you can't have a brunch restaurant without chicken and waffles these days, and while some may say it's overplayed, give Cedar's version a try.  With Nashville hot honey syrup and a candied bacon crumble, it has a taste of its own!  In my coworker's words, "it has some kick, but it's so sweet that the spice doesn't bother you.  It tastes amazing!"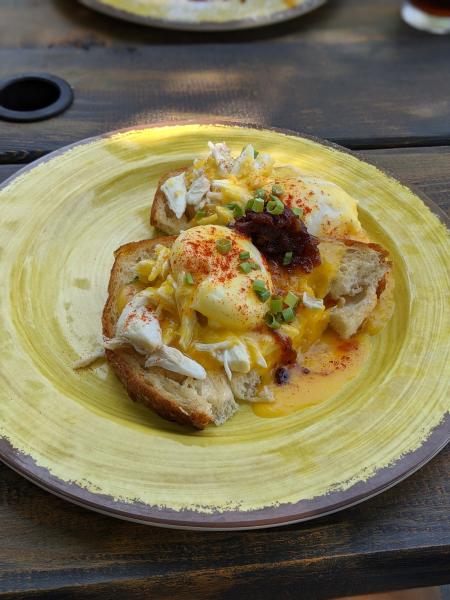 Our waitress told us the Fat Zach is very popular, so we might try that next time.  It's chicken and chorizo with a scrambled egg, corn gordita, spicy crema, pineapple pico, sweet and spicy breakfast potatoes, avocado, and lime.  Above, we grabbed a picture of the Crabby Ben (sourdough, poached eggs, jumbo lump blue crab, scratch hollandaise, bacon jam, and green onion) and that's also on my "try next time" list!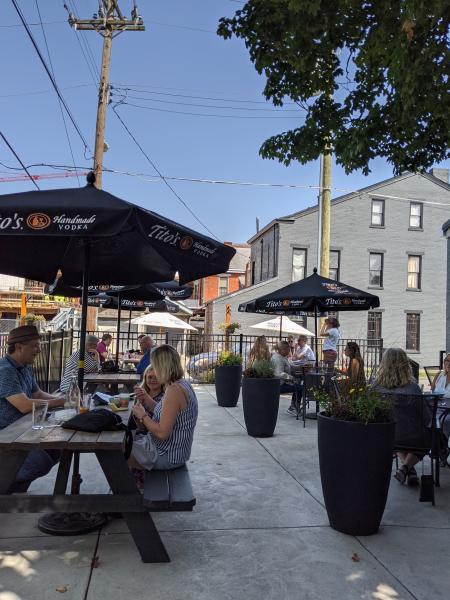 Next time you go out for brunch or lunch, be sure to visit Cedar.  You won't be sorry!