If you're looking to shake things up and try a new (to you) restaurant that hasn't been part of your usual rotation, check out The Elusive Cow.  Located in Bellevue, Ky., there's nothing elusive about it--it's easy to get to and easy to find--just look for a cow wearing sunglasses!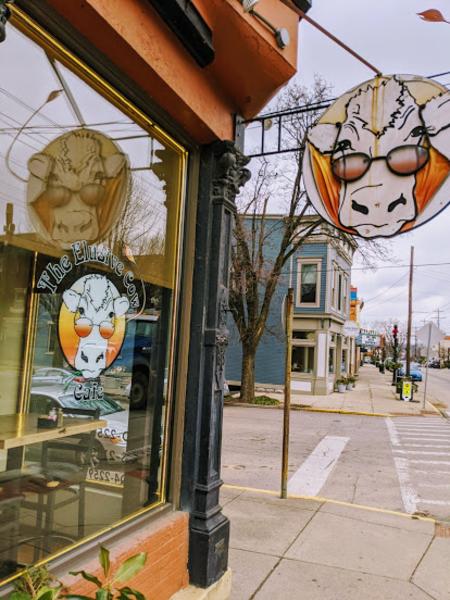 And when you walk in, you'll be greeted with a relaxed, but fun, vibe -- stainless ceiling tiles, a comfortable bar, and a chalkboard listing the day's specials.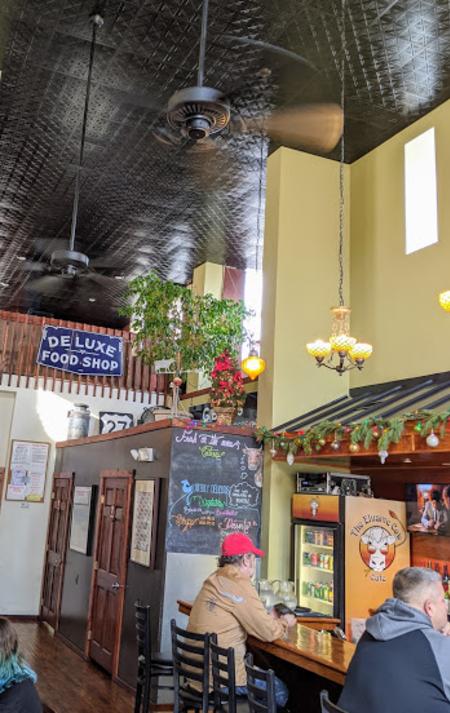 We enjoyed all the fun Elusive Cow artwork throughout the dining room.  Our waiter told us the restaurant's name and logo were a nod to a once-famous cow that got loose near Spring Grove... and now they're serving up delicious burgers in its honor!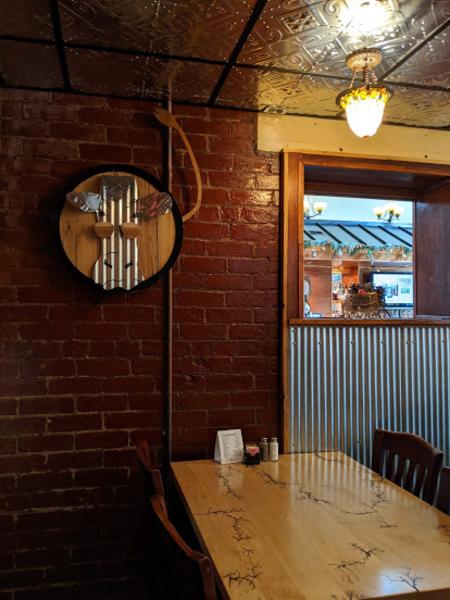 Speaking of burgers, we were impressed with the menu's selection!  Elusive Cow's menu states that their meats come from local farmers in Brown and Adams Counties in Ohio and Oldham County in Kentucky.  The fresh ingredients are accompanied by a plethora of delicious breads, cheeses, toppings to add to any burger, which can be ordered as beef, turkey, or bison meat.  Yum!  But if you aren't into burgers, don't let that deter you.  Elusive Cow has tons of other options including salads, homemade soups, sandwiches, entrees, etc.  I also noticed several vegan and gluten-free options on the menu.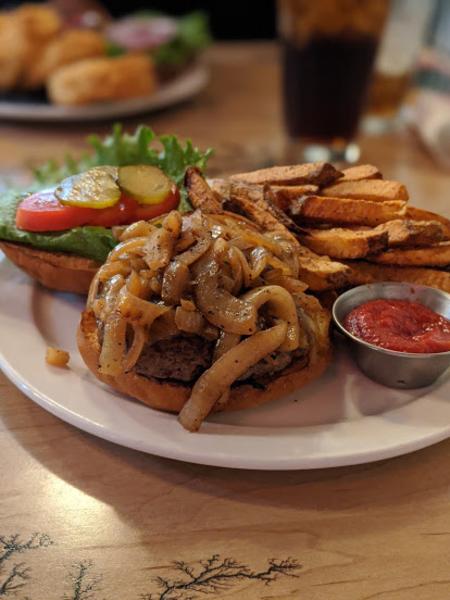 The menu had so many mouth-watering options including some very tempting appetizers, but I settled on a bison burger (you don't see those on the menu very often!) with cheddar cheese and caramelized onions.  Served with a side of fries and house-made ketchup, it was delicious and very filling!  Next time I go back, I want to try the free-range chicken wings, Portabella fries, or loaded nachos (really narrowing it down, I know)!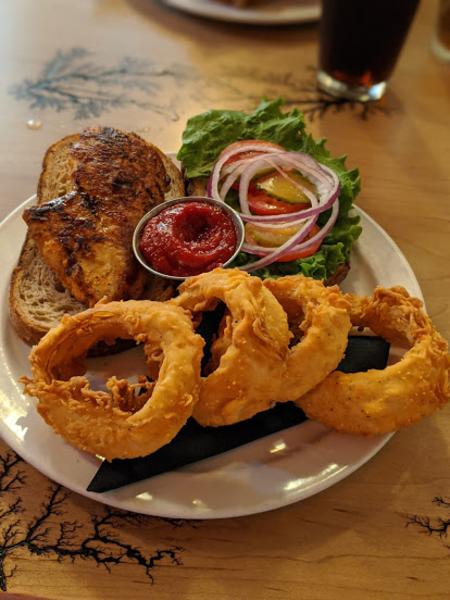 My friend ordered a grilled chicken sandwich on flaxseed bread and opted for the side of onion rings.  Yum--she was kind enough to let me sample them and they were just as tasty as they look in the photo!
Unfortunately, we were too stuffed to even think about dessert during this visit.  But our kind server told us to save room for the chocolate raspberry pie next time and I think I'll follow her advice!  With food this good, I can only imagine how delicious their desserts must be!