Covington is booming with new restaurants... and we couldn't be more excited since most of them are within walking distance of our offices, which also means they're just a short walk from the Northern Kentucky Convention Center, the Embassy Suites RiverCenter, the Marriott RiverCenter, Hotel Covington, and even a short stroll from Downtown Cincinnati, including Smale Park.  Now that the weather is turning nice, why not make the trip from wherever your neck of the woods may be to try them for yourself?  Come hungry and #lovetheCOV!

Located at 701 Madison Ave., Rich's is an excellent choice for lunch, dinner, or drinks.  The interior of Rich's is very comfy, including the bar with pass-through window in the center of the room, large couches when you walk in the door, and oversized booths and tables.  With walk-up counter service for food, you have the freedom to find your favorite seating arrangement... or come back and try them all!  With Creole-influenced pub fare, their menu is unique and includes things like mac & cheese egg rolls, jambalaya, and oysters.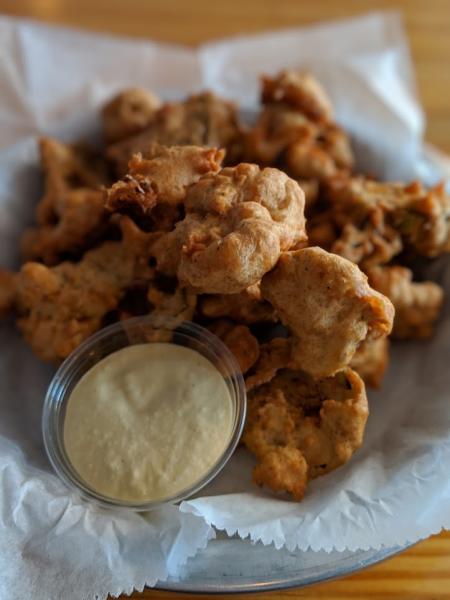 But one of our favorites on the menu happens to be the Covington Popcorn, which is a basket of deep-fried house-made spicy pickle chips, chicken thigh, country ham, and pickled brussel sprouts.  What a combination!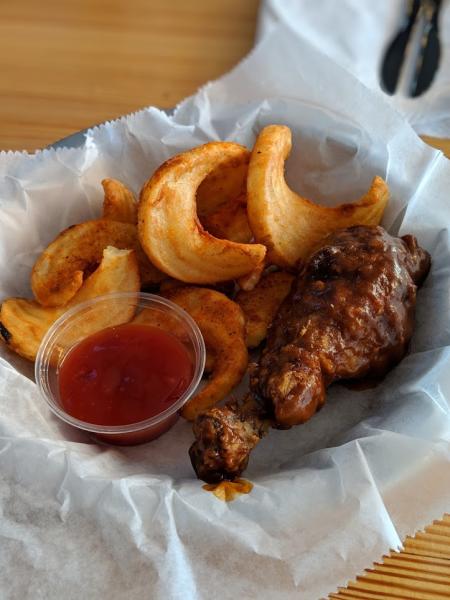 If you're heading to Rich's for lunch, don't forget their lunch specials, such as a burger and fries or chicken leg and a side.  I opted for the chicken leg and fries and it was delicious!  The fries are unique--kind of like curly cut potatoes and still plenty of potato left to be considered an actual fry and not a chip.  Thumbs up for Rich's!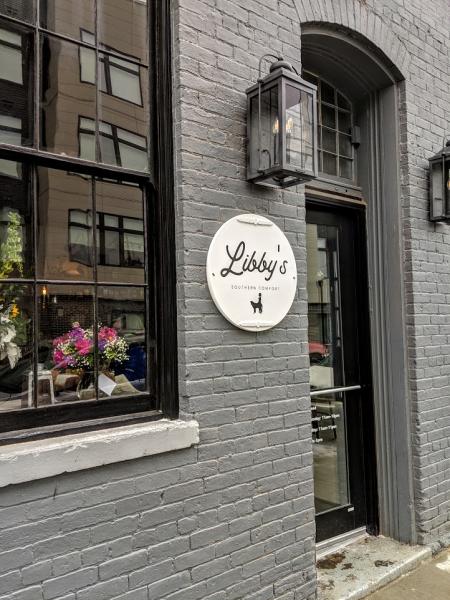 In the midst of the new Duveneck Square revitalization is a shiny new restaurant called Libby's, named after the owners' daughter.  They offer lunch and dinner, plus brunch on the weekends.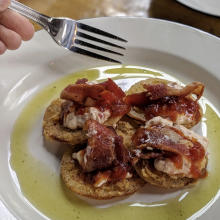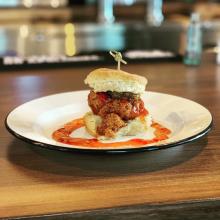 As their name implies, their menu is focused on southern comfort foods, including oysters, fried green tomatoes, shrimp and grits, their version of the hot brown, and fried chicken.  According to our waitress, the two most popular menu items include the chicken biscuit sliders, including sweet chili seasoning and Libby's pimento cheese, and the shrimp roll.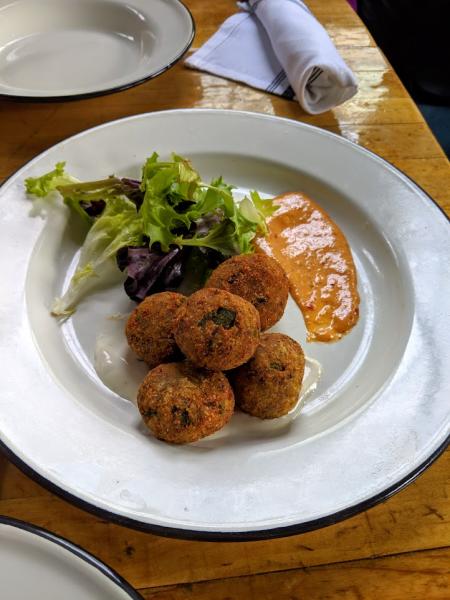 The menu also includes some nods to local fare, such as the delicious goetta hush puppies.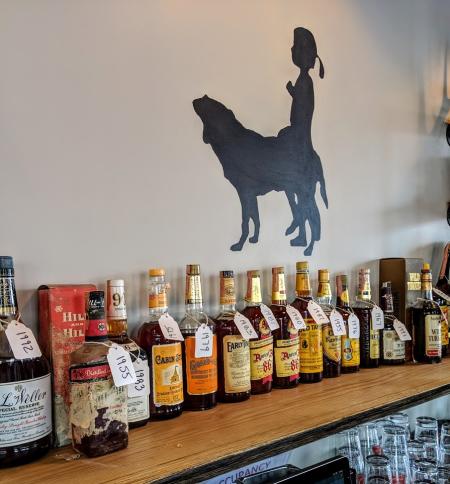 We were very impressed with the bourbon selection at Libby's, including several vintage bourbons plus bourbon slushies.  Thumbs up!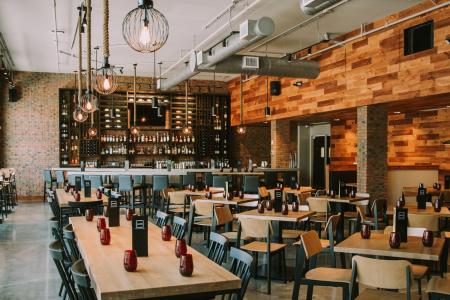 Having stone-hearth pizza available in Covington is a win in our book!  The pizza is delicious and you can order one of their specialties or customize your own.  They also offer charcuterie plates, cheese bread, salads, pasta, and sandwiches.  Yum....  Not to mention an excellent cocktail selection!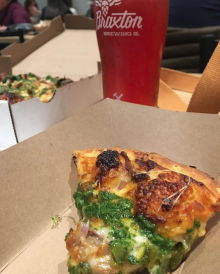 Located next door to Braxton Brewing Co., Alto can be ordered and enjoyed from inside Braxton.

I hesitate to even add this one to the list because I selfishly don't want the secret to get out about my personal favorite new taco joint!  The interior of Agave & Rye is an artistic experience in itself and the food will knock your socks off.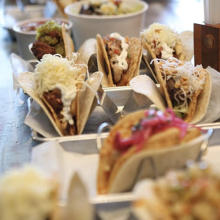 First, the tacos all come double shelled (unless you request otherwise), with both a hard and soft taco shell.  Then, you can make them even more epic by adding a layer of queso or refried beans, etc. between the shells for a small upcharge.  But have no fear... if your diet just won't allow you to go epic, any of their tacos can be made into a "bowl."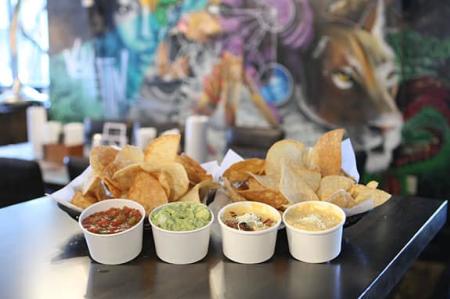 The chips and queso are delicious and I hear that the guacamole is on point, but I don't eat green things so I'll just have to trust my coworkers on that one.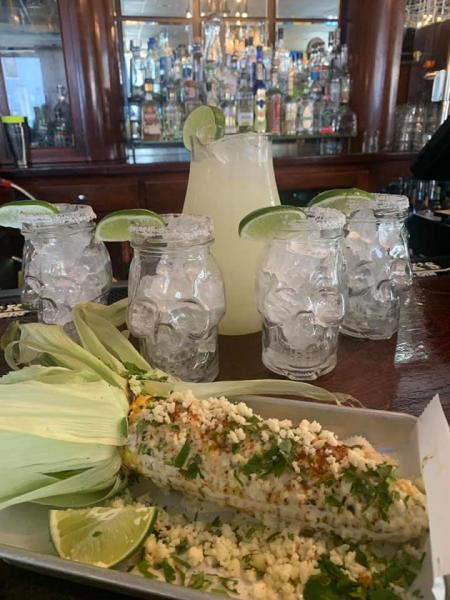 A new side dish I've seen them promoting on social media is their grilled corn.  I haven't tried it yet, but the pictures make it look delicious, so it may be added to my Taco Tuesday selections.  And the margaritas don't look bad either!  ;)  Thumbs up!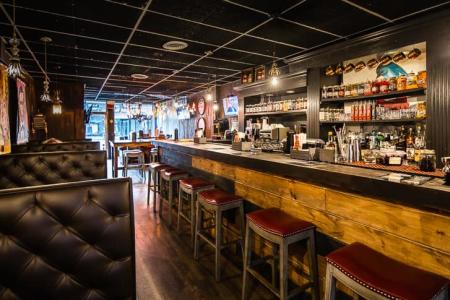 With the opening of Sugar Whiskey Sis, Covington has officially entered the moonshine scene!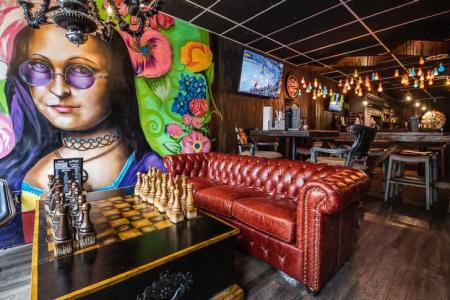 With the same owners as Agave & Rye, Sugar Whiskey Sis is also an artistic experience inside.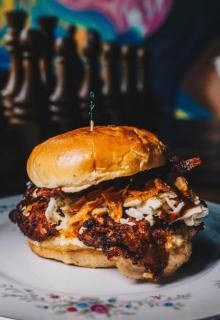 Not only do they offer a huge drink selection, they also have plenty of bar foods on the menu, including wings, chicken sandwich, fried pickles, a cheese ball, salads, and desserts.  Thumbs up!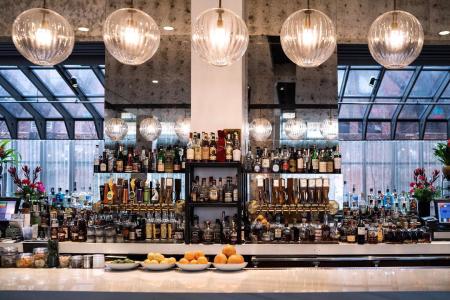 Recently named as a new stop to NKY's bourbon experience, The B-Line, Coppin's at Hotel Covington is an excellent choice for breakfast, lunch, dinner, brunch, or drinks.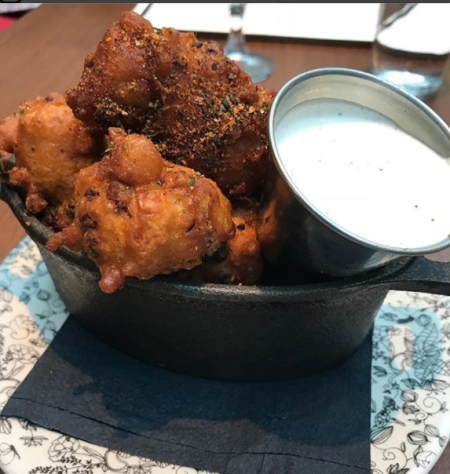 I'd recommend everything on the menu, but especially the corn fritters.  Yum!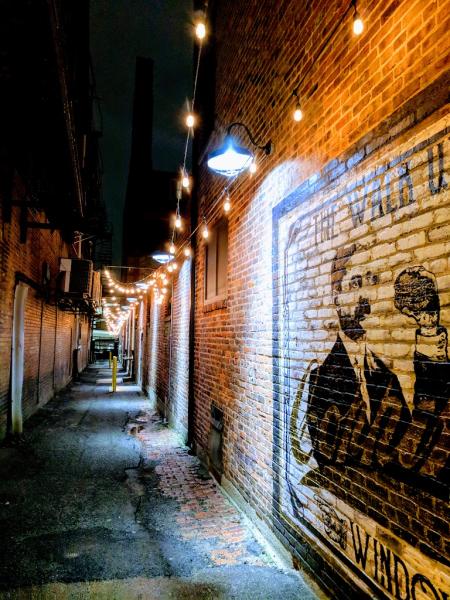 If you're on a budget, pressed for time, or want something more casual, we have good news.  Coppin's offers a late-night walk-up window!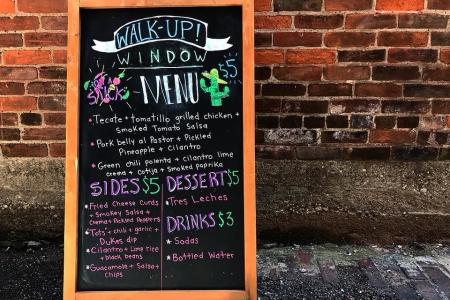 The Coppin's courtyard and walk-up window are slated to open on May 2 and we can't wait.  Be sure to watch their social media for special menu offerings, deals, and special events.  Thumbs up!