If you've been in Northern Kentucky for any amount of time, chances are you've eaten at Fessler's Legendary Pizza & Hoagies, though it may have been under its former name, Pasquale's of Bellevue.  In 2016, the restaurant ended its association with Pasquale's and rebranded under the family name, but I digress...  No matter the name, the menu remains the same and the food is absolutely delicious.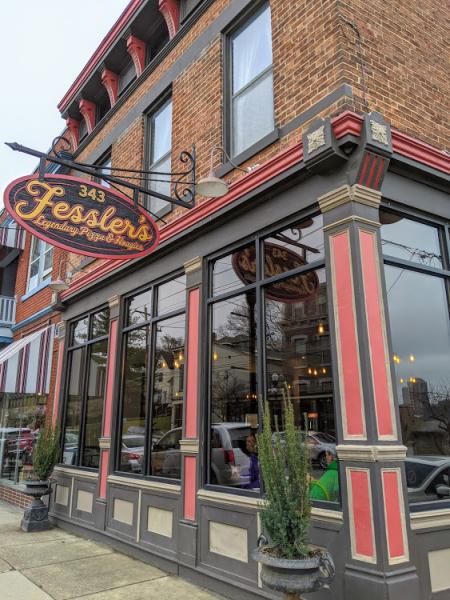 With so many options along Fairfield Avenue in Bellevue, it's easy to forget about Fessler's, but if you're looking for pizza, hoagies, or even just a burger and fries, look no further than this legendary spot.  Fessler's, which has been family-owned and operated since 1963, should definitely be a go-to option for locals as well as guests staying at nearby Comfort Inn & Suites Newport, Holiday Inn Express Bellevue, Aloft Newport, or Hampton Inn & Suites Newport.  Plus, Fessler's offers delivery!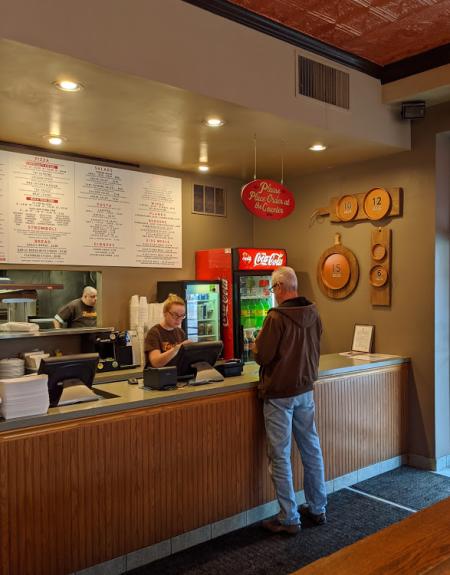 Take your time deciding exactly what you want to order from their array of menu options.  Whether you're in the mood for a sandwich, wings, or pizza, one thing is certain--it's all very tasty at Fessler's!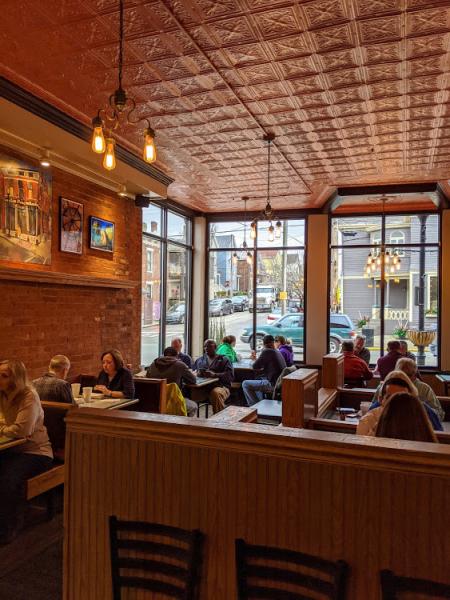 We arrived before noon on a weekday for lunch and the dining room already had a crowd--which in my book is a sure sign that we're going to have a great meal!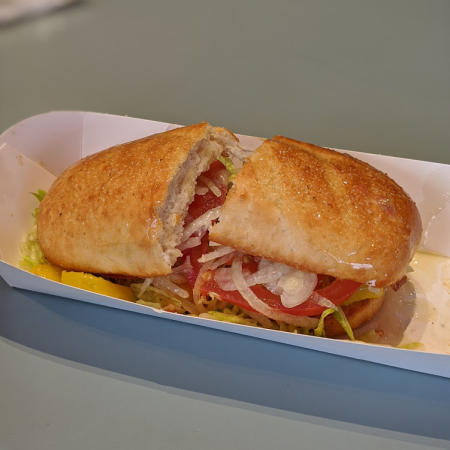 One of my coworkers opted for the Italian Supreme Hoagie, complete with onions and banana peppers.  But the thing that steals the show (or the taste buds) about Fessler's hogies is the salt and garlic butter that top the buns.  If you choose to save the calories, you may request a plain bun, but in my opinion, it's worth the extra calories to splurge on this one.  Everything in moderation, right?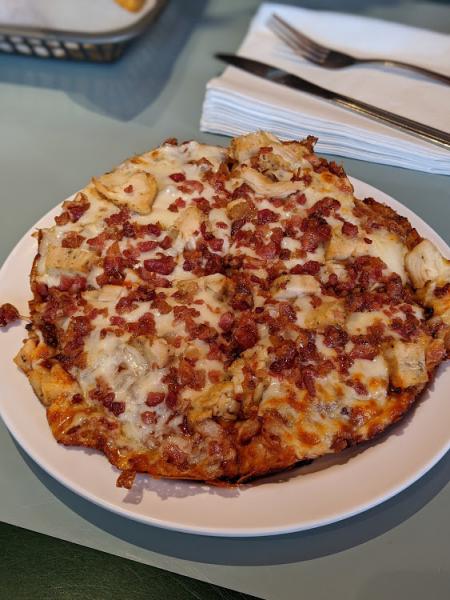 Since you can't go to a pizza place without trying the pizza, another coworker ordered the BBQ chicken & bacon pizza.  I'll admit, my mouth was watering and I had a little food envy when our food came to the table.  Yum.  The crust is the perfect amount--not so thin that it's super crispy, but not so thick that it overpowers your toppings, and topped fully topped so you get just the right amount of crispy cheese on the edges... Thumbs up!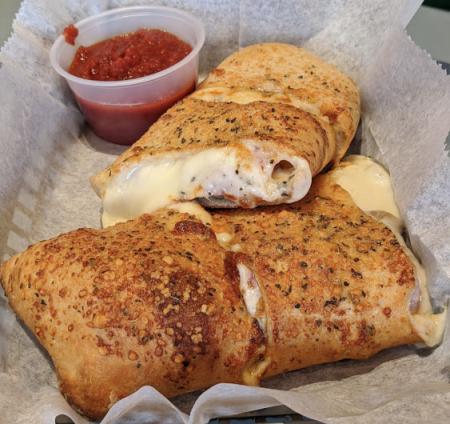 The stromboli (among other things!) caught my eye on the menu.  It's like a calzone--folded pizza dough with three toppings as filling.  I ordered pepperoni, mushrooms, and extra cheese.  And they aren't stingy with the extra cheese!  Top it with the salt and garlic butter mentioned above and it was very tasty.  I do wish I had gotten a side of fries... not because I needed them or was hungry (the stromboli was more than enough food and I actually made my coworker eat part of it because I couldn't finish it), but because I am a sucker for some good, hot, crinkle cut fries.  I've had Fessler's French fries in the past and they're delicious.  I can't wait to go back and try their wings.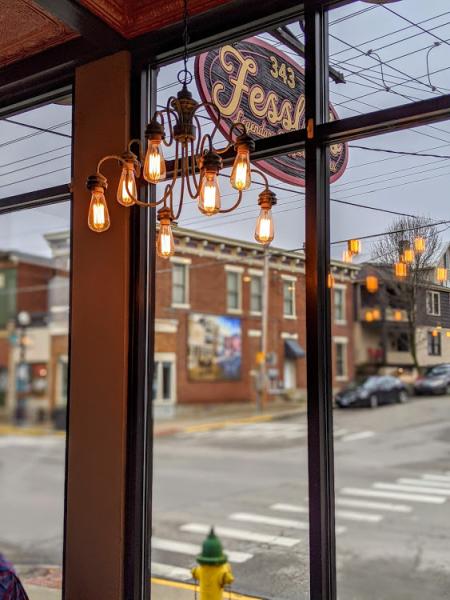 As we were leaving, I pointed out a pizza at the table next to us and told the lady I had food envy.  She commented that she and her husband come "all the way from Westwood" just to eat at Fesslers and have been for quite some time.  Even more of a testament that Fessler's lives up to its claim to being legendary and you should dine there (again) soon.