Give yourself a gift - plan a Winter weekend getaway in Northern Kentucky
Whether you're looking for romantic reconnection, a girls' weekend, or a getaway that the whole family can enjoy, Covington, Newport, and Florence, Ky. feature incredible late fall and winter offerings to suit your needs. We're not the only ones who think so -- Wallet Hub named our region a Top 10 "Best Winter Destination" in 2019 and again in 2021! 
Top 4 reasons to take a winter road trip to Covington
Eat, shop, and warm up in Covington.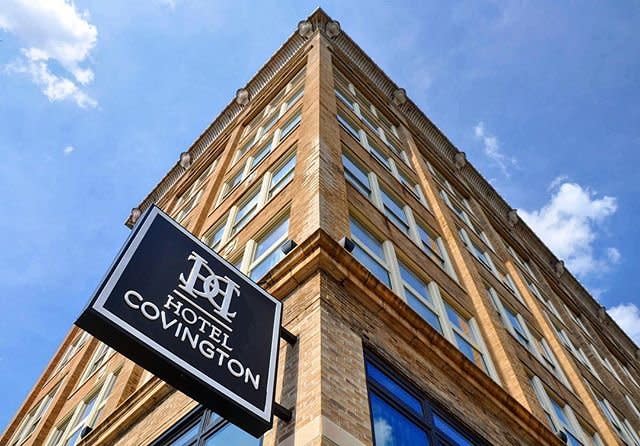 Hotel Covington – Covington is home to the best hotel in Kentucky, according to US News & World Report. Chock-full of charm, beauty, and some of the best cuisine in the region, staying in Hotel Covington is a not-to-be-missed experience. The hotel's restaurant, Coppin's, is also on our local bourbon tour, The B-Line so be sure to get your Line Guide stamped. Get ready for even more luxury in Covington at the exciting expansion of the Hotel Covington, North prepares to open late in 2022. (Pro tip - it is right next door!)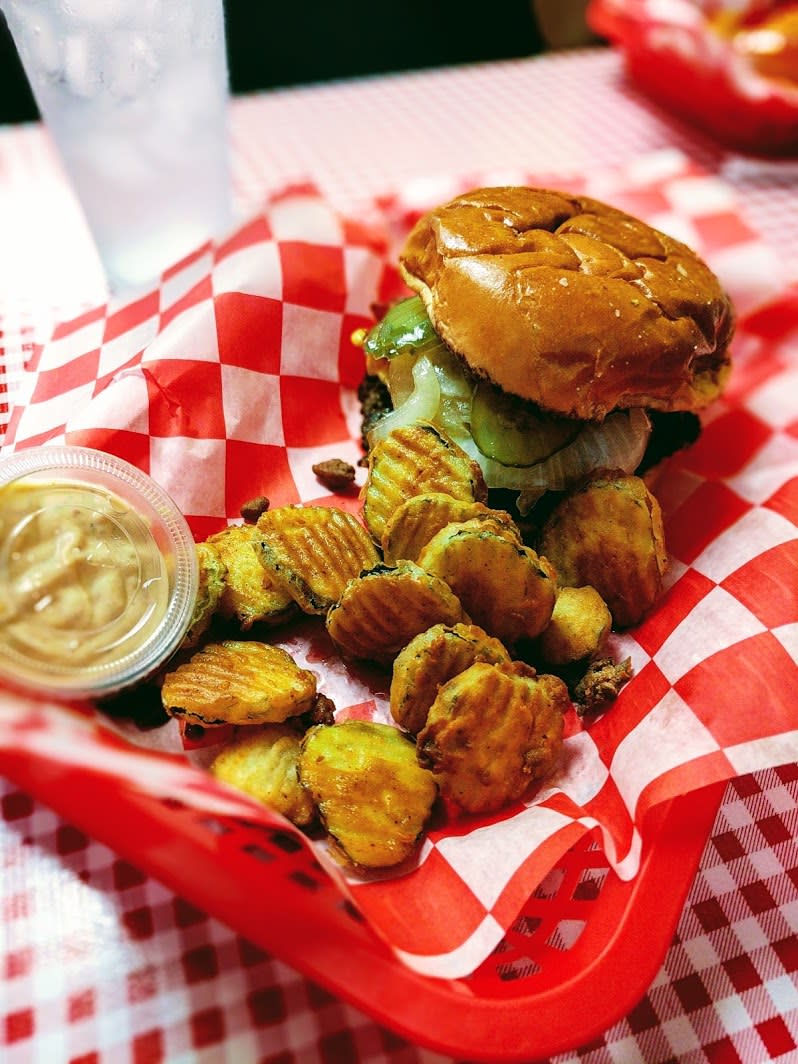 Covington has the best eats. From the best southern fare at Libby's Southern Comfort (also a stop on The B-Line) to "Best in the City" Asian food at Kung Food Chu's AmerAsia to a restaurant that made Esquire's List of 100 Restaurants America Can't Afford to Lose – Bouquet (also on The B-Line!) to local favorite Bard's Burgers, featured on Food Network's Diner's, Drive-Ins and Dives, dozens of restaurants in Covington are worth the road trip! In fact, Only in Your State named us "The Best Restaurant City in America."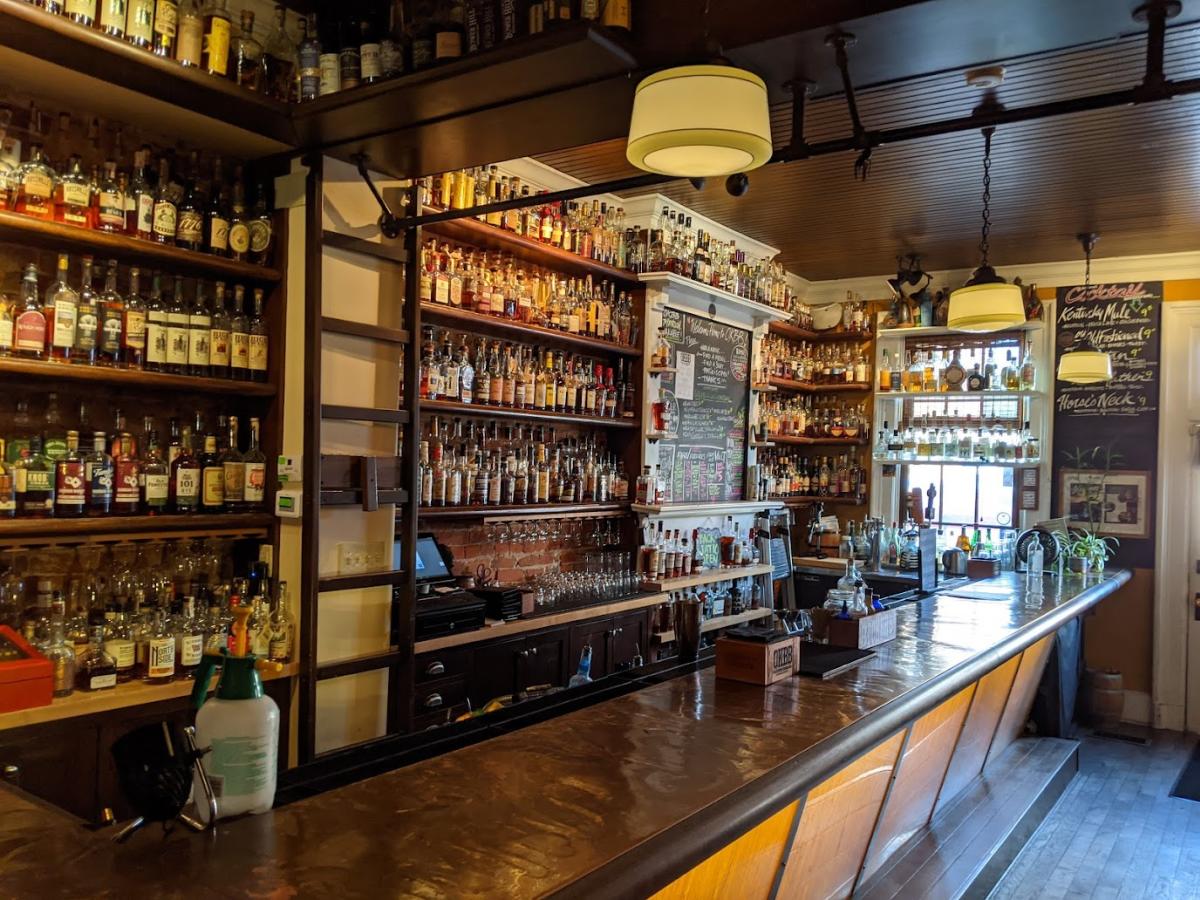 Bourbon. Covington has 8 of the best bourbon bars in the U.S. according to The Bourbon Review. And they're in easy walking distance from each other in this walkable city. While you're strolling and warming up at the country's best bourbon bars, check in on NKY's bourbon trail, The B-Line. Nine stops are in Covington.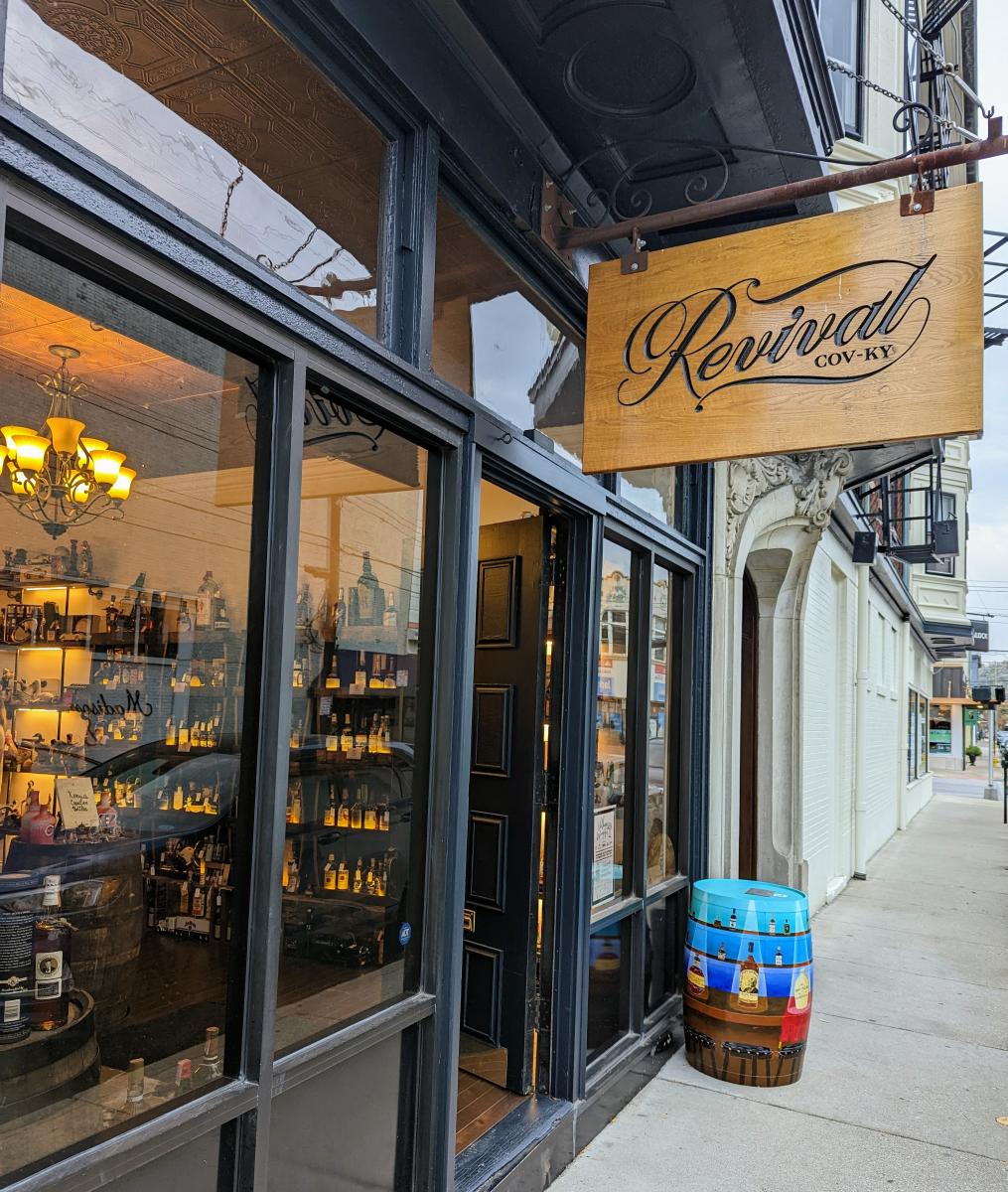 And vintage bourbon lovers are in for a treat at Revival Vintage Bottle Shop, a one of kind vintage bourbon tasting room and bottle shop. But don't take our word for it, check out what the New York Times recently said about Revival and all the exciting NKY distilleries.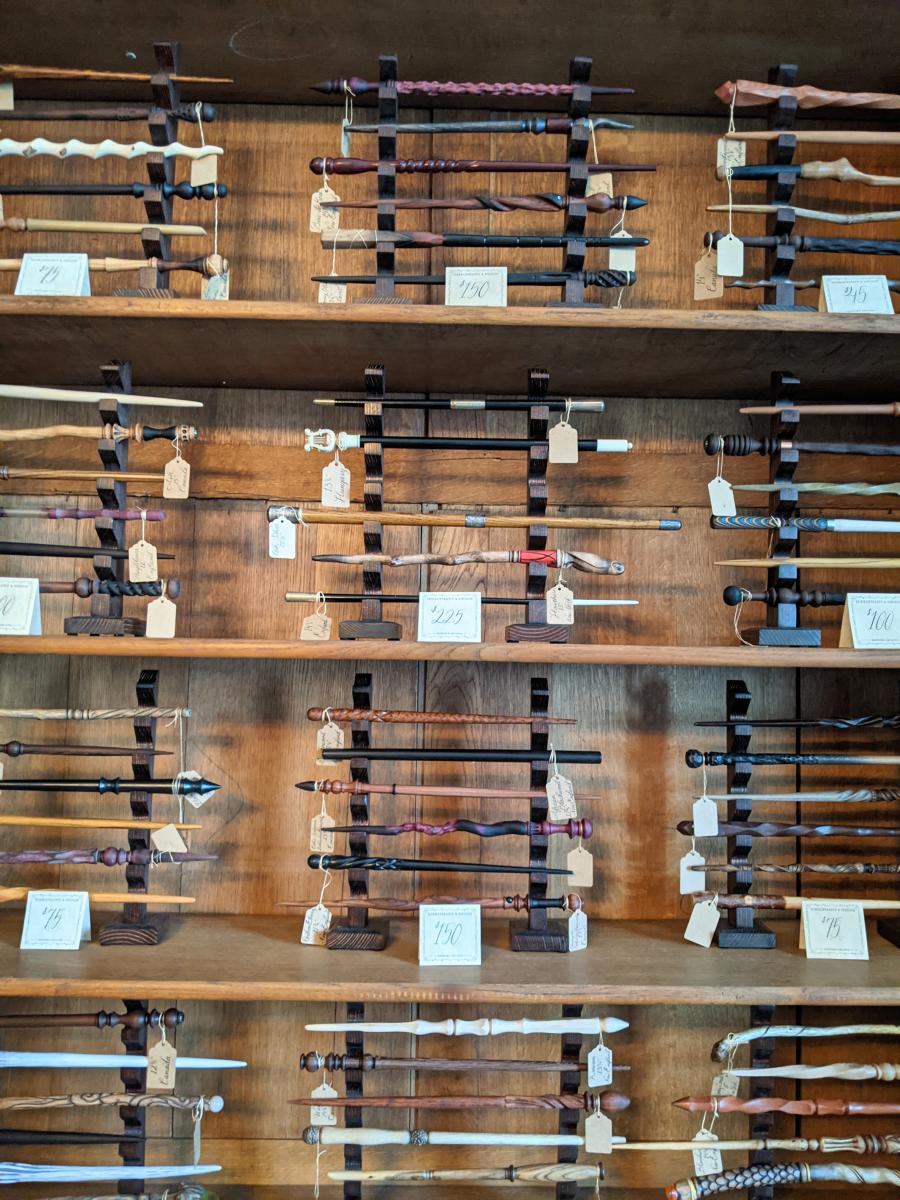 Unique shopping. One of the pleasures of traveling to Covington, Ky. is the local as local gets authenticity around every corner and that includes our shops. From an actual magic shop - Hierophany and Hedge - where you can choose your own wand like Harry Potter, to a unique Sci-Fi and Bootleg Toy Shop – Earth 2 Kentucky, to handcrafted one-of-a-kind wooden treasures at Grainwell, and a wealth of local arts at Purple Paisley, you can find memorable goods all over the city.
And of course if the Holiday Spirit has you ready to celebrate, make sure to visit Behringer-Crawford Museum this season to celebrate Holly Jolly Days. This year will celebrate the 31st year of the museum's Holiday Train Display, a Winter Wonderland with daily activities and a special look at the "White Christmas" exhibit.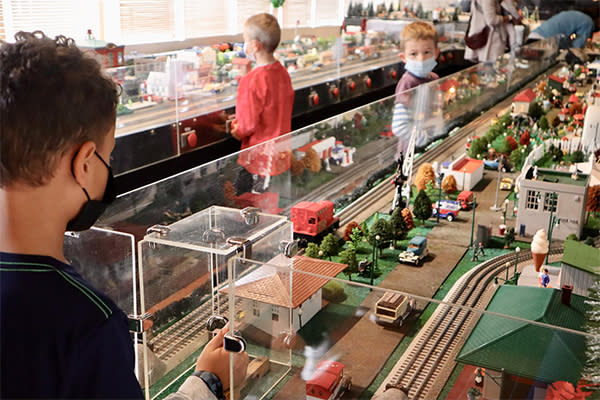 4 Reasons Newport is a can't-miss trip this winter
Entertain your senses in Newport this winter season!  Grab your partner or your group of gals and commit to kick off 2023 in style.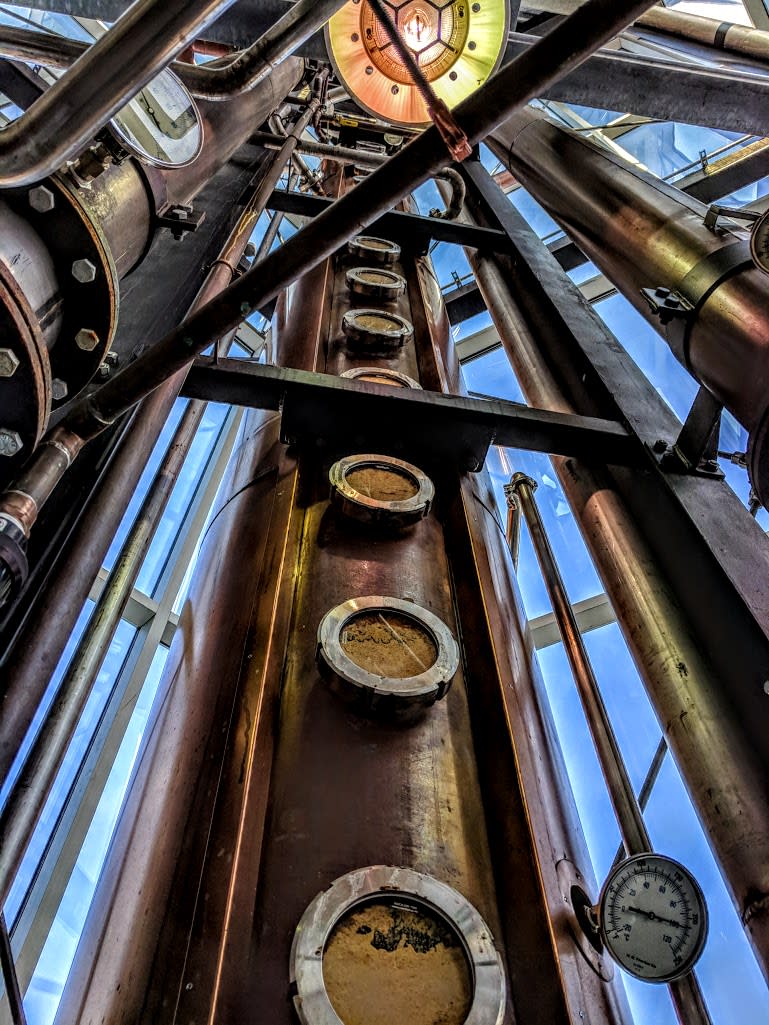 History abounds in Newport, Ky. From its carefully preserved architecture in the West End and East End of the city to its phenomenal Gangster History and legacy of being Las Vegas before Las Vegas, history fans will find plenty to feast on with a myriad of history tours in Newport like the American Legacy Gangster Tour or a look at the storied tradition of bourbon making at New Riff Distilling.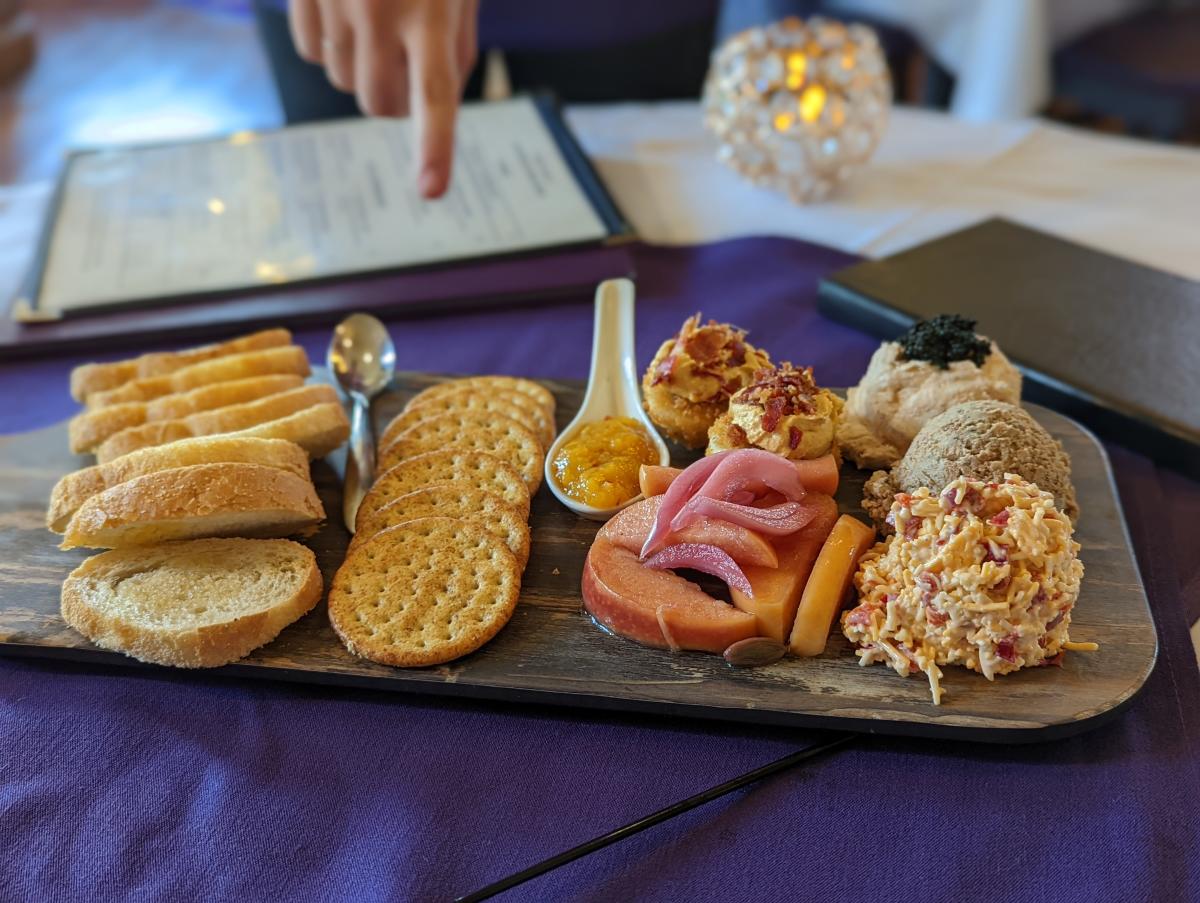 Newport is an amazing collection of superb food and drink. From the Best Fried Chicken in the South at Purple Poulet located in the historic Green Derby building, to one of the USA Today's Best New Restaurants in America, The Baker's Table on historic Monmouth Street, and of course regional favorites like Dixie Chili to get your best taste of Cincy chili, Newport has tastes for everyone. And when it comes to finding your sipping point, Newport showcases many bars to delight your senses like the world's largest bourbon collection at Newberry Bros. Coffee's Prohibition Bourbon Bar (also on The B-Line) and close by, in the historic Pomp's Tavern at world-famous (and former Rain man movie set) Pompilio's.
Entertainment options reign in Newport, Ky. This is a can't miss season to take a trip to the Newport Aquarium to enjoy their always entertaining Scuba Santa visit during the holidays. Or enjoy a leisurely cruise through the region on the Ohio river on a BB Riverboat Cruise. The concert schedule is still robust for the new MegaCorp Pavilion at Ovation and a concert in this new venue is a can't miss event.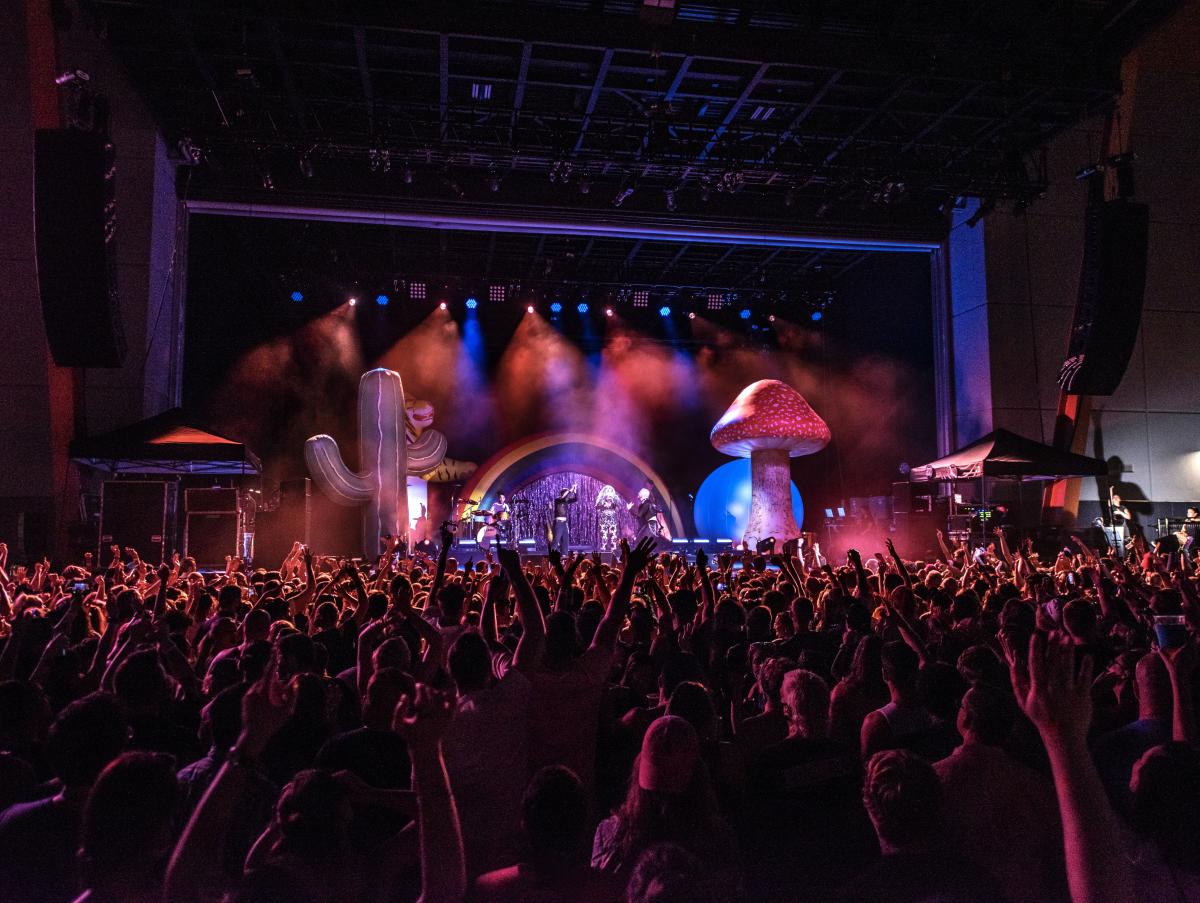 Winter always shines at Newport on the Levee. From a special Alpine ski lodge built on the grounds of the Bridgeview Box Park and unique shopping choices galore, the Newport Levee is a perfect place for family and friend meet-ups. 
Top 4 reasons to entertain the family in Florence this winter
A long weekend in Florence will take you far in keeping your family's spirits bright.  Not only are there some one of kind experiences to explore, but you'll also experience some adrenaline-pumping activities that are sure to keep the kids entertained.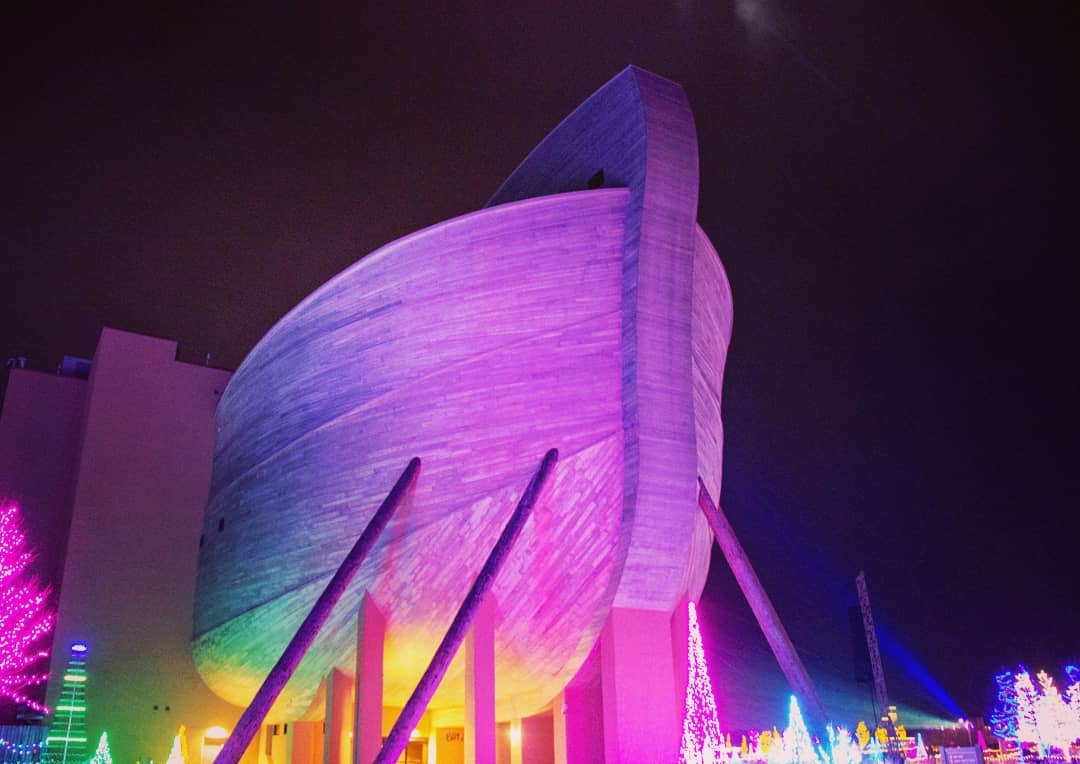 Bring the family to Ark Encounter, close to Florence for one-of-a-kind experiences built on a biblical scale. With one of the best zoos in Kentucky, Ararat Ridge, and jaw-dropping built to impress scale, The Ark Encounter also is the largest timber structure in the world. ChristmasTown at the Creation Museum and ChristmasTime at the Ark will display hundreds of thousands of dazzling lights. The museum will continue to feature a live nativity. At the Ark, its Answers Center will provide a warm place for guests to enjoy the stunning "Encounter the Wonder" animated show on a massive 70-foot LED screen, special concerts with Christmas carol sing-a-longs and live animal encounters—all free. New this year at the Ark is a free heated indoor children's petting zoo at the Ararat Ridge Zoo.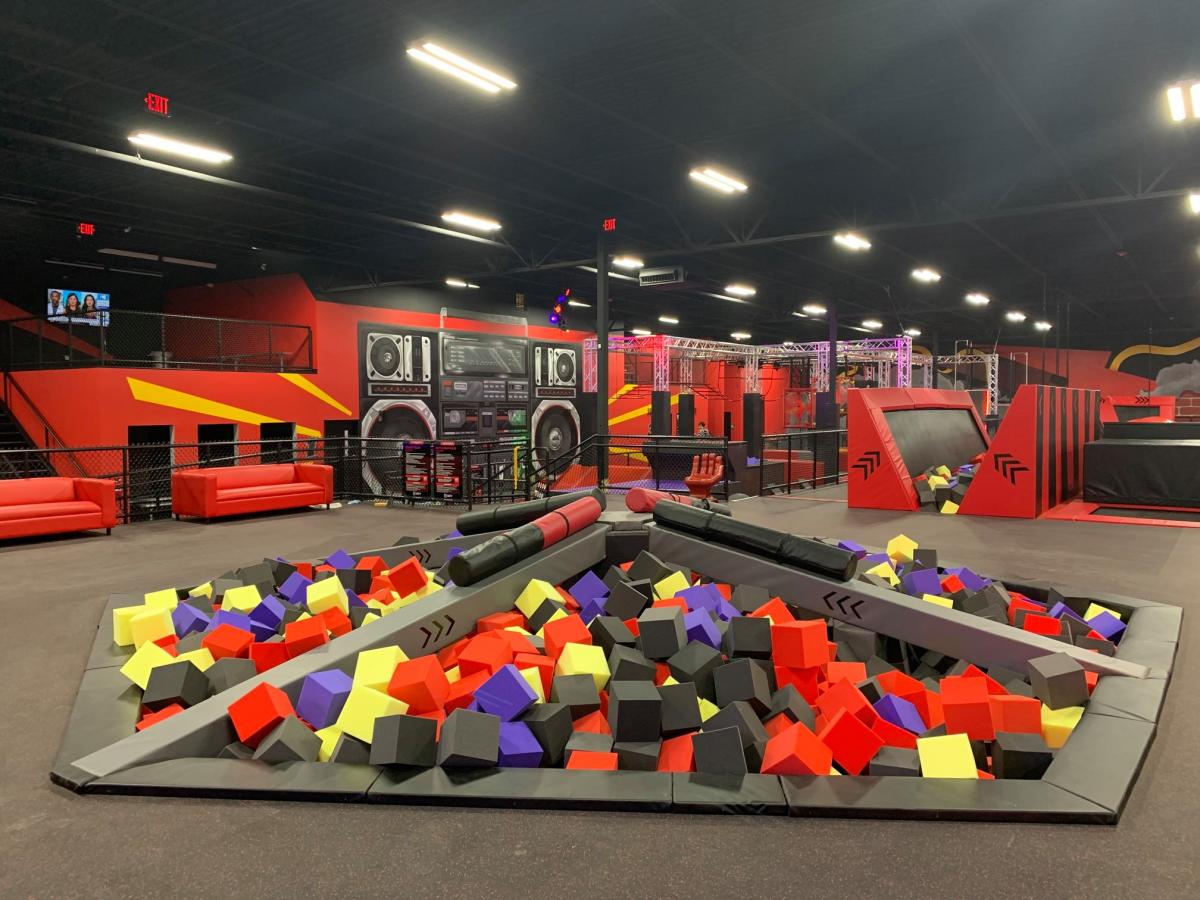 After all the sweet treats of the season, you're going to want to let the kids out of the house to burn off some of that energy… After a few hours at DEFY Florence, they're guaranteed to have a good night's sleep!  DEFY is an extreme air sports and trampoline park, featuring a ninja obstacle course, extreme dodge ball, trapeze, foam pits, and more.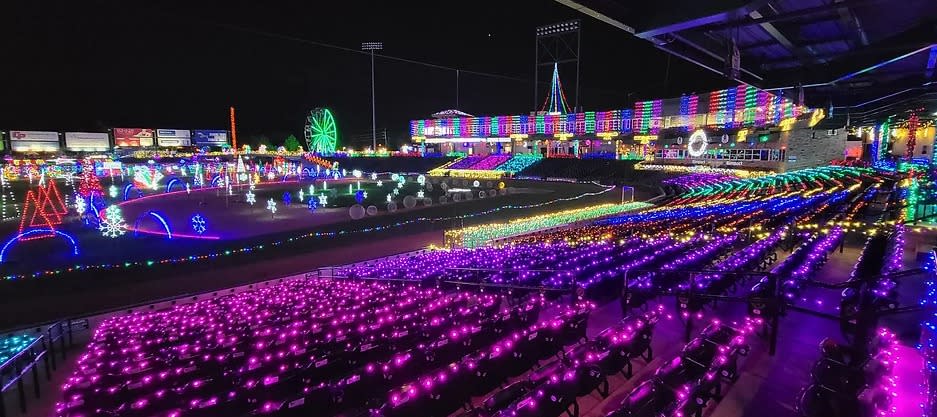 Looking for a way to keep the kids entertained? Make sure to check out the all new Florence Y'alls "Deck The Y'alls" Lightfest starting in late November through the end of the year. The immersive, interactive Lightfest, along with the other attractions including the outdoor ice rink, will create innumerous holiday memories for families and individuals of all ages. In addition to the main attraction of the lights, Deck the Y'alls Lightfest is engaging for holiday-goers of all ages. After being fully immersed in the Light show,  Deck the Y'alls Lightfest offers numerous activities and attractions to be enjoyed, including: outdoor ice skating on the on-field rink; a holiday carnival with traditional rides, games and carnival food; Christmas vendors for shopping; specialty food and drink items, and more. Kids and adults alike can make their own S'mores over firepits.
...and there's more!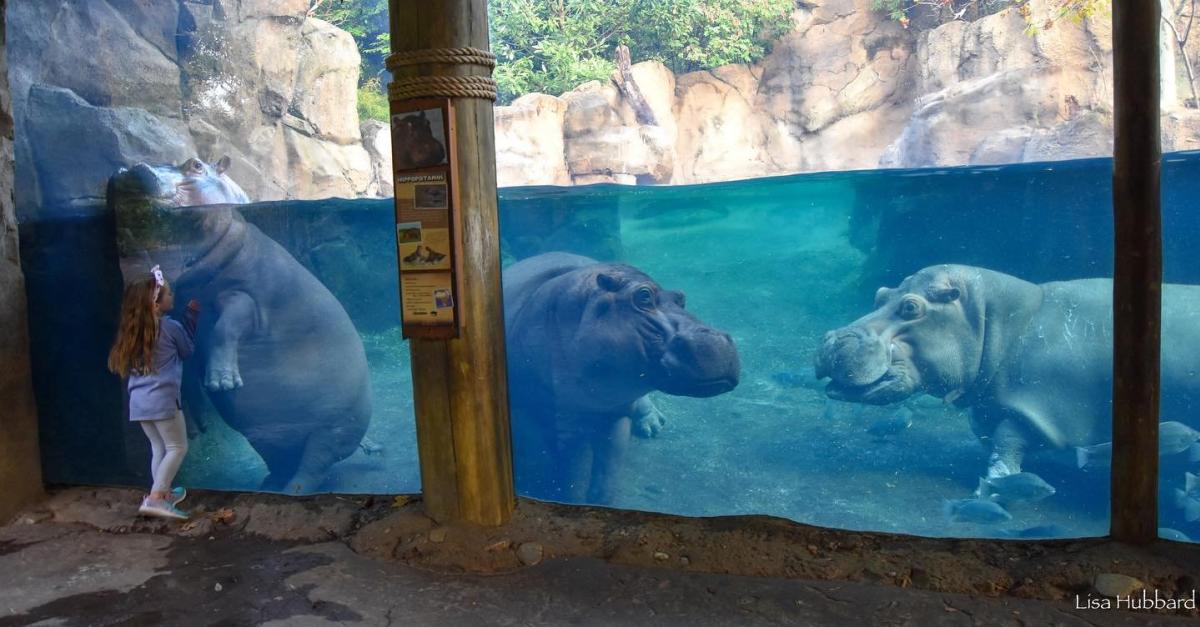 While Covington, Newport, and Florence have incredible offerings, don't forget that we're just a bridge away from all of the exciting things happening in Downtown Cincinnati, too.  From The Cincinnati Zoo's celebration of America's Favorite Hippo, Fiona and her new little brother Fritz...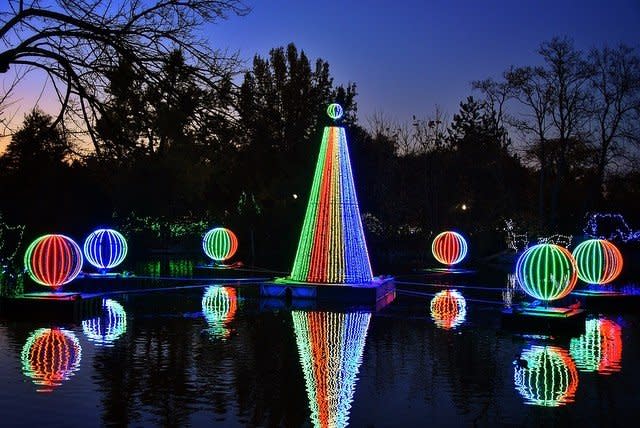 To the Zoo's Festival of Lights - voted Best Zoo Lights four years in a row by USA Today -  to America's Epic Treasures exhibit at The Museum Center, and tons of events happening on Fountain Square, there's always more to experience in Northern Kentucky and the Cincy region. Don't forget the best snow tubing and skiing in the region at Perfect North and all the after snow excitement in all of our regional cities.  Browse the rest of our site to learn more and book your stay today!