Second Sight Spirits marries the intrigue of engineering with the art of crafting exceptional spirits. Taste the magic of small batch spirits while you peer inside the world's only crystal ball condenser Only in NKY.
Kentucky is known for its bourbon. And it can be tricky to stand out in a state with nearly 100 possible distillery destinations. In fact, you can find seven of them on the Northern Kentucky B-Line alone. But only one of those locations uses circus engineering to help you gaze into your future—sort of.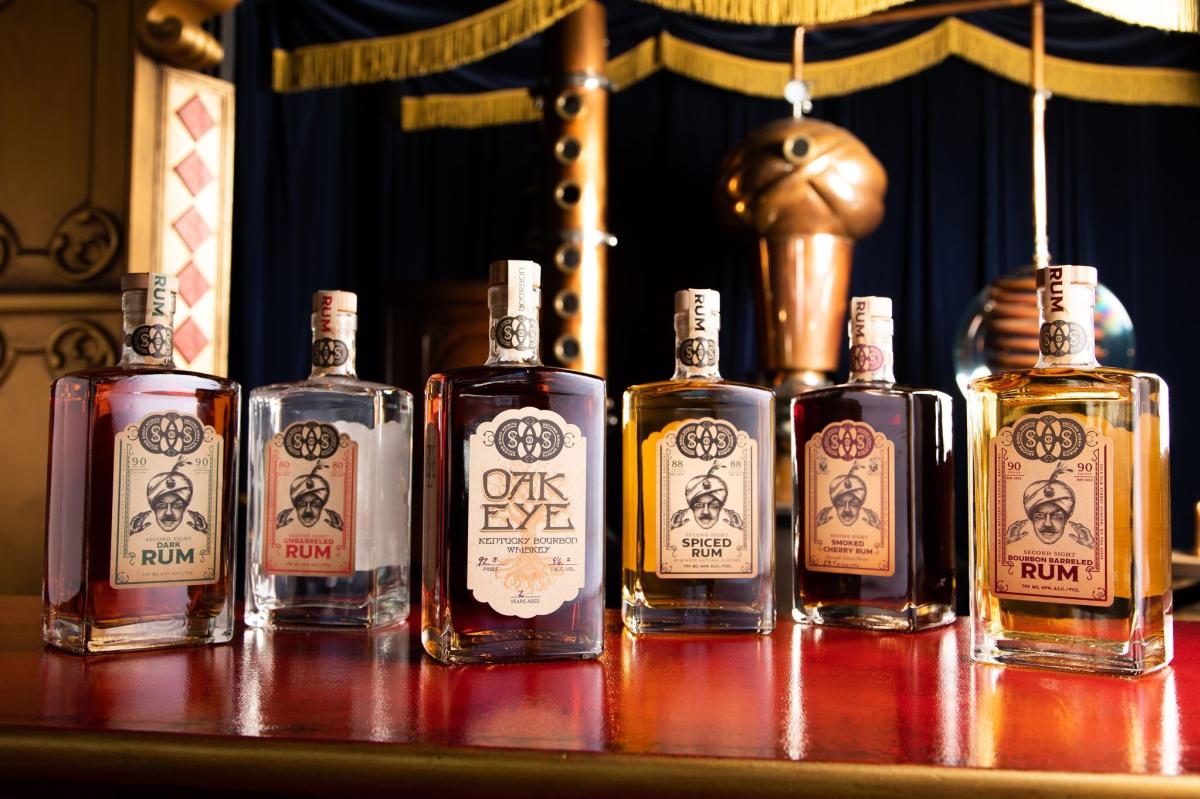 Second Sight Spirits in Ludlow, KY has a still built to resemble a Zoltar machine, complete with the world's only crystal ball condenser. While it may not currently provide clairvoyant consultation, it does create some unique and delicious spirits. The fortune telling is left to the fish residing in their magical ouija board tank next to the bar. 
Second Sight has been distilling bourbon and other fine liquors since 2014. Their flagship Oak Eye Bourbon is tasty enough to stand out among competitors, but it's the ambiance and friendly faces inside of Second Sight that give it rise above the rest.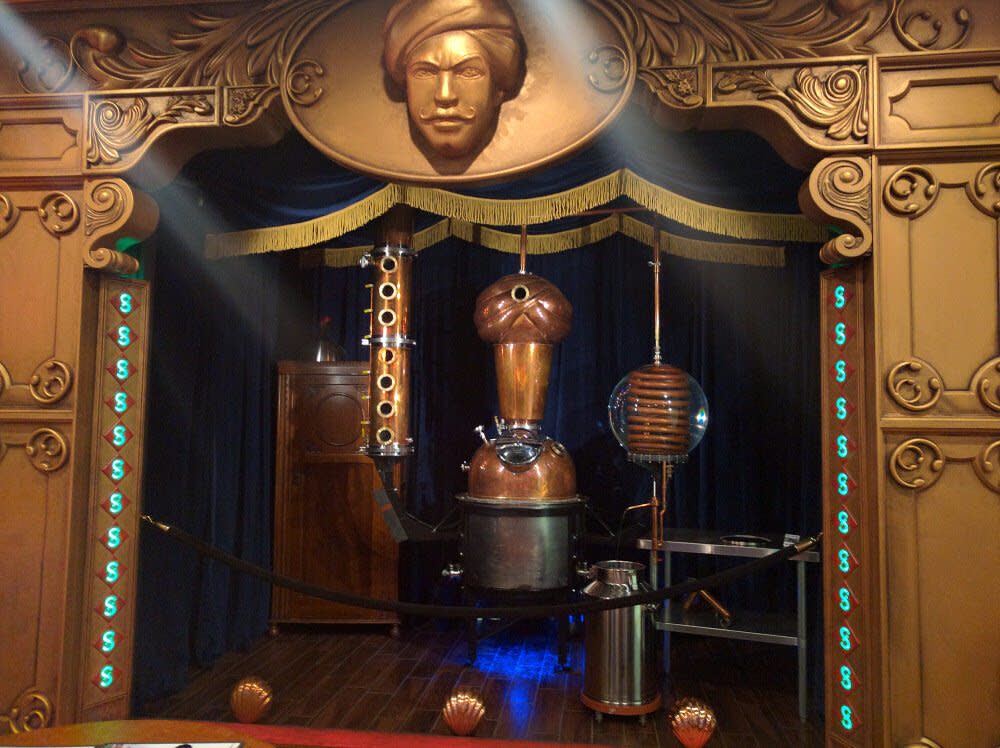 Co-founders and lifelong friends, Carus Waggoner and Rick Couch, got into the game a bit differently than most. It's common for distilleries to tout stories of family recipes, secrets passed down through generations, and historical bootleggers. Waggonner and Couch, on the other hand, are very clear when they talk about the origins of their spirits. While prohibition and the Whiskey Rebellion may color the histories of many bourbons, Second Sight's come from a place of modern showmanship and theatrical prowess.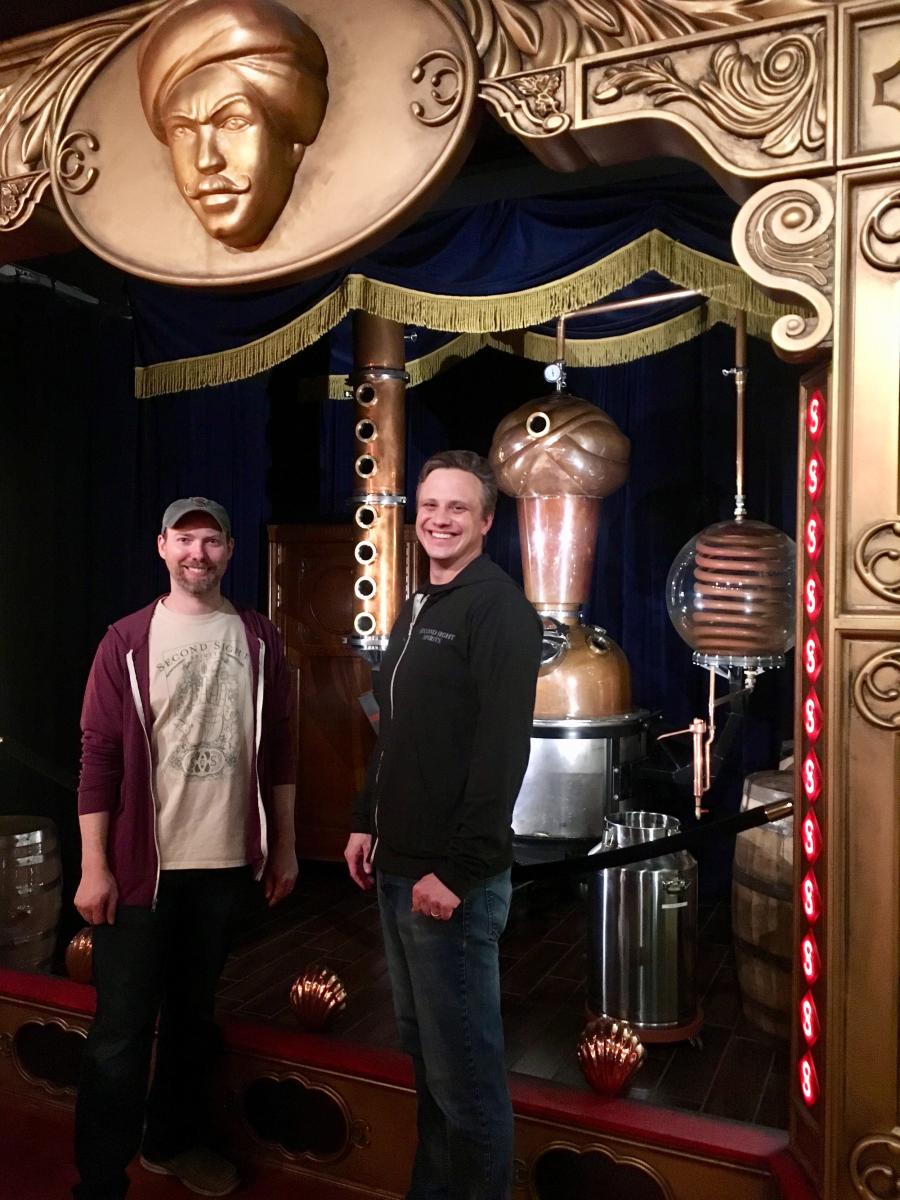 It all started in a one-bedroom apartment in Las Vegas while the duo helped build props and sets for some of the largest shows in the world: Cirque du Soleil's The Beatles LOVE and Viva Elvis. Around the same time as Viva Elvis, an American Hungarian named George Racz was building Nevada's very first distillery. Somehow, between constructing a giant blue suede shoe and an even larger suspended metal guitar frame, Waggoner and Couch found time to help Racz build his dream. It took three days, and some borrowed tools from the circus for the trio to complete the $180,000 setup. 
The experience sparked an interest in distilling for Waggoner and Couch, who ended up building a small still in an apartment closet. Their circus friends were the perfect audience to taste test the duo's newfound hobby. "It's hard to kill circus folk," Waggoner laughs during one of the distillery tours offered Thursday through Sunday.
Eventually their endeavors brought them back to Northern Kentucky, and the two really began looking into the future—and looking around for scraps. There's something about the resourcefulness of circus folk. Nearly everything inside of Second Sight's walls has been reclaimed, bartered for, or purchased second hand. That iconic crystal ball condenser is a repurposed streetlight globe. The copper boiler was once a timpani drum. The Victorian-style couches and clawfoot tables make it apparent from the moment you walk in that this space is a labor of love and a spectacle to behold.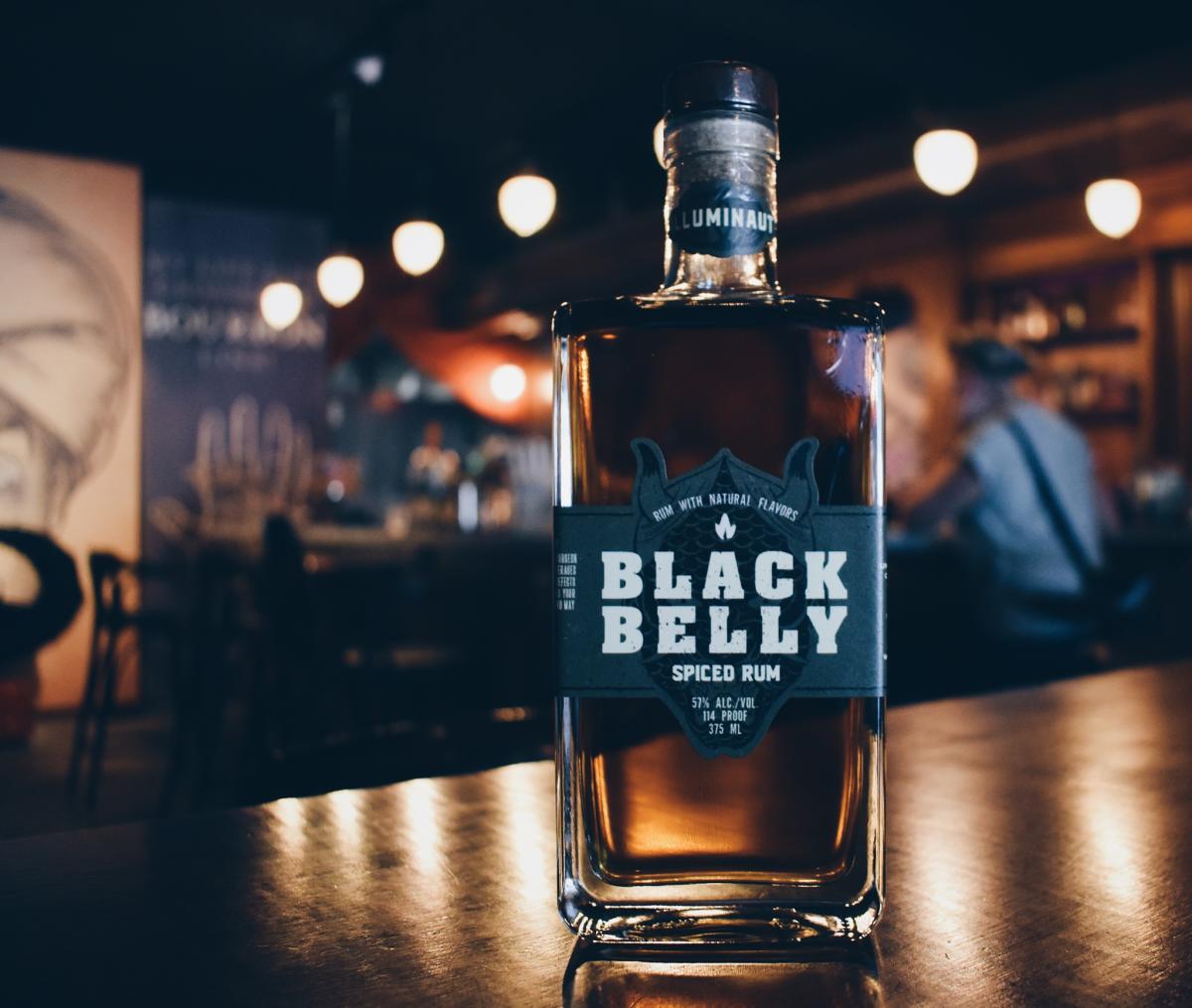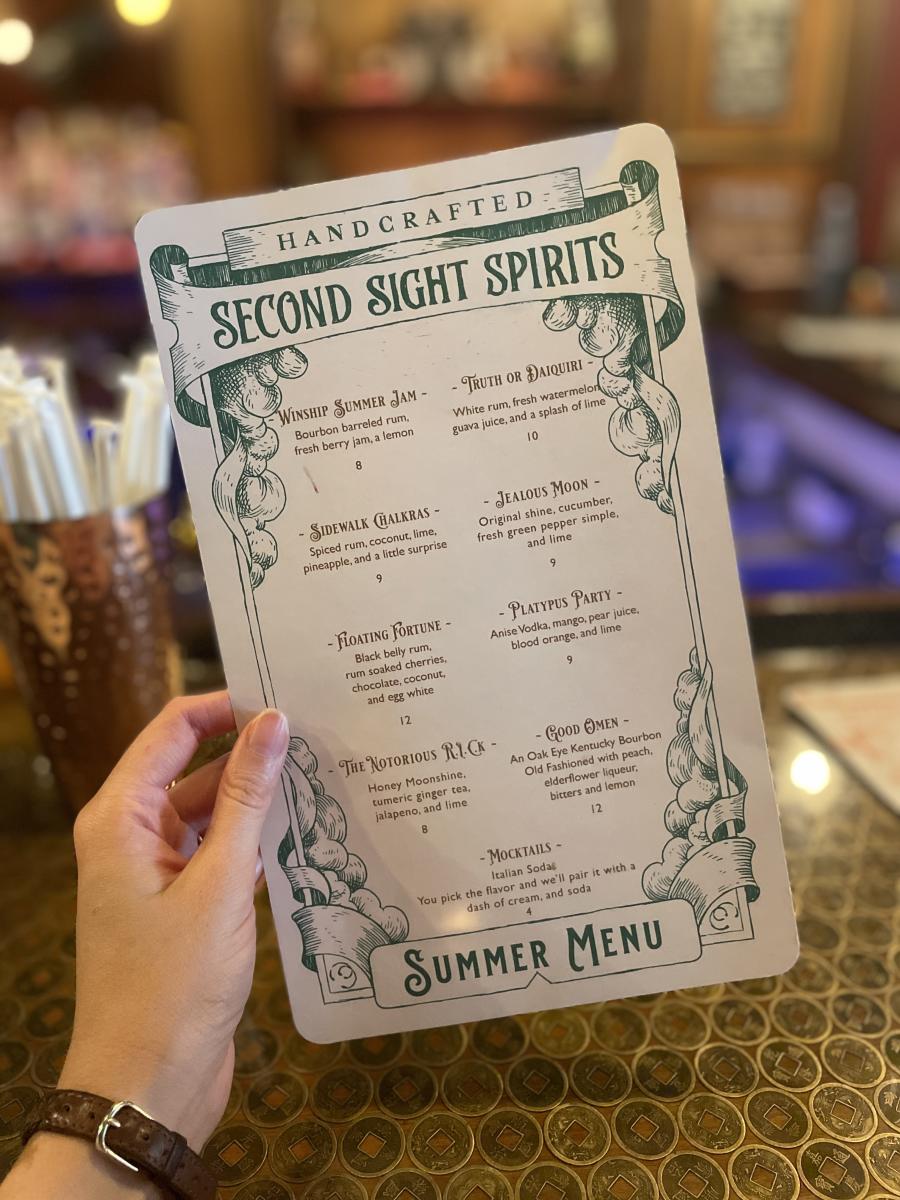 The craftsmanship certainly doesn't stop at the decor and machinery. Each of Second Sight's cocktails are developed and handmade by the shop's welcoming staff. Bartender Morgan, who also occasionally teaches yoga at the distillery, takes pride in using locally cultivated ingredients to concoct unique flavor profiles. Many of the drinks incorporate botanicals from Carriage House Farms, adding a fresh and distinctive twist to each sip. Bartender Audrey crafted a recent summertime favorite, the Floating Fortune, which used the bar's Navy strength Black Belly Rum, chocolate, coconut, and egg white garnished with rum soaked cherries. If alcohol isn't your thing, try one of the Italian soda mocktails, or grab an artisanal coffee drink and pastry!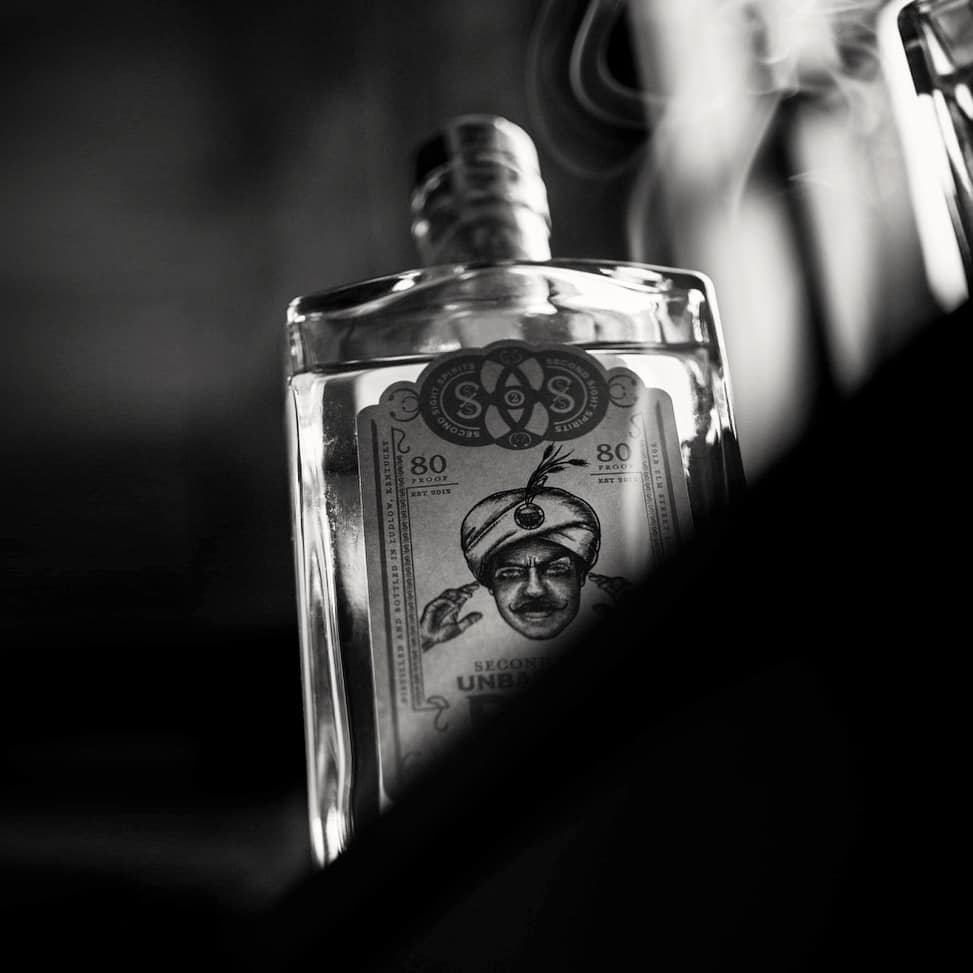 Second Sight believes that everything should be done for the good of the spirit. They practice what they preach by being a wholly welcoming space in their city of Ludlow. You'll find locals hanging out on Saturday and Sunday mornings enjoying a coffee (or something a little stronger) before exploring the rest of the town. Ask anyone for suggestions of places to visit and they'll be happy to give recommendations like Taste on Elm, a gourmet food and wine market. Or Taste on Elm's sister restaurant called Conserva. There's also Scarlet Rose Books & Vintage Boutique who recently brought their love of warm stories and cozy fashion to the city. The Ludlow Tavern offers great food and drink deals. And just one block away you'll find another circus-inspired destination in Bircus Brewing Company. 
Second Sight Spirits is more than just a distillery; it's a testament to friendship, community, innovation, and the art of crafting exceptional experiences. It's a place where circus dreams and mechanical ingenuity converge to create an experience like no other. So whether you're looking for a one of a kind distillery tour experience, or just need an afternoon pick-me-up, Second Sight Spirits is a perfect spot to add to your itinerary, and you'll find it only in NKY.