A Taste of Spain in Ludlow, Kentucky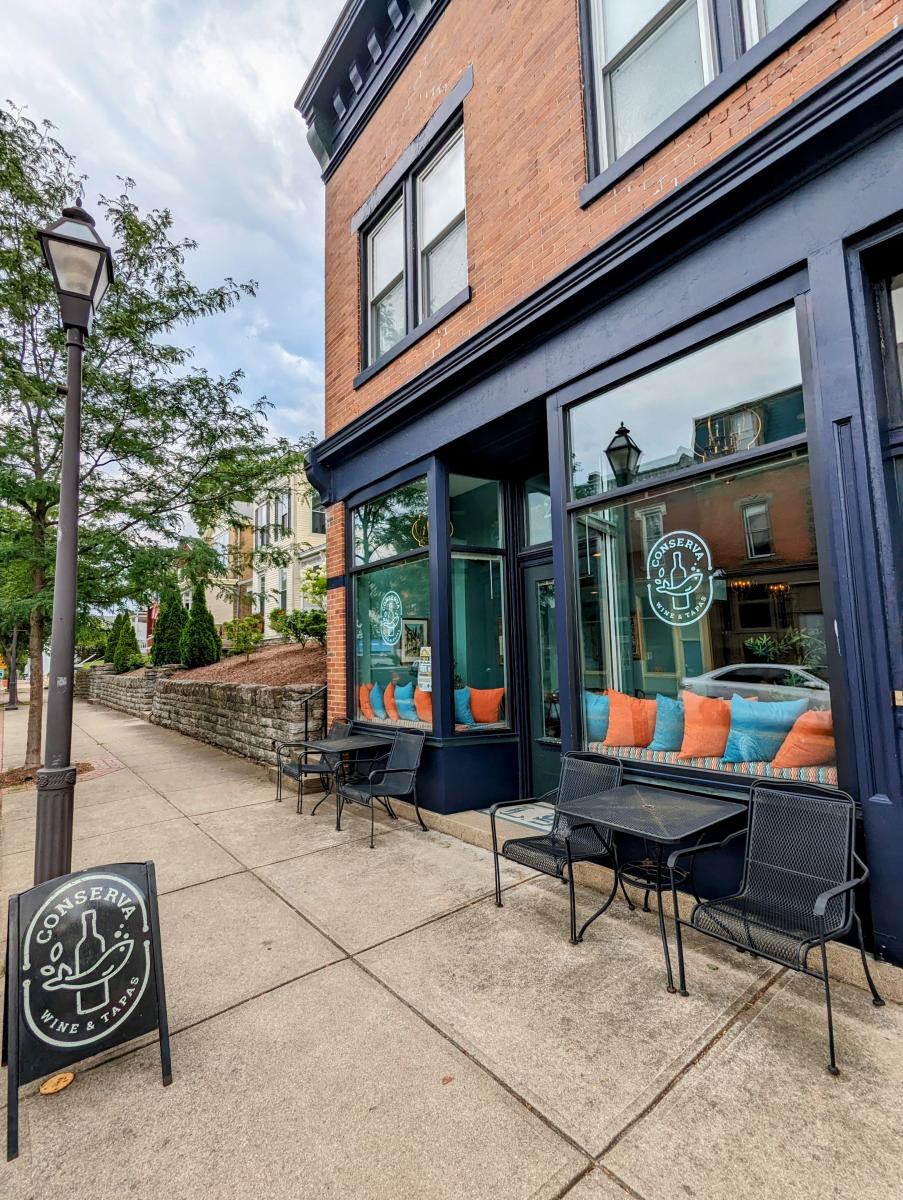 "For those who are from Spain, we want them to feel like they are home. Those who have been to Spain, we want them to feel like they are back there. And for people who have never been, we want to give them a little taste of what Spain has to offer." — Conserva owner and chef, Challis Hodge
Welcome, friends, to Ludlow, Kentucky's Spanish tapas and wine bar, Conserva. This charming and beautifully decorated, cozy restaurant provides its guests with a great selection of small plates, seafood, wine and more. On the weekends you can catch a live Spanish guitar player serving up great tango music and a Flamenco dancing performance.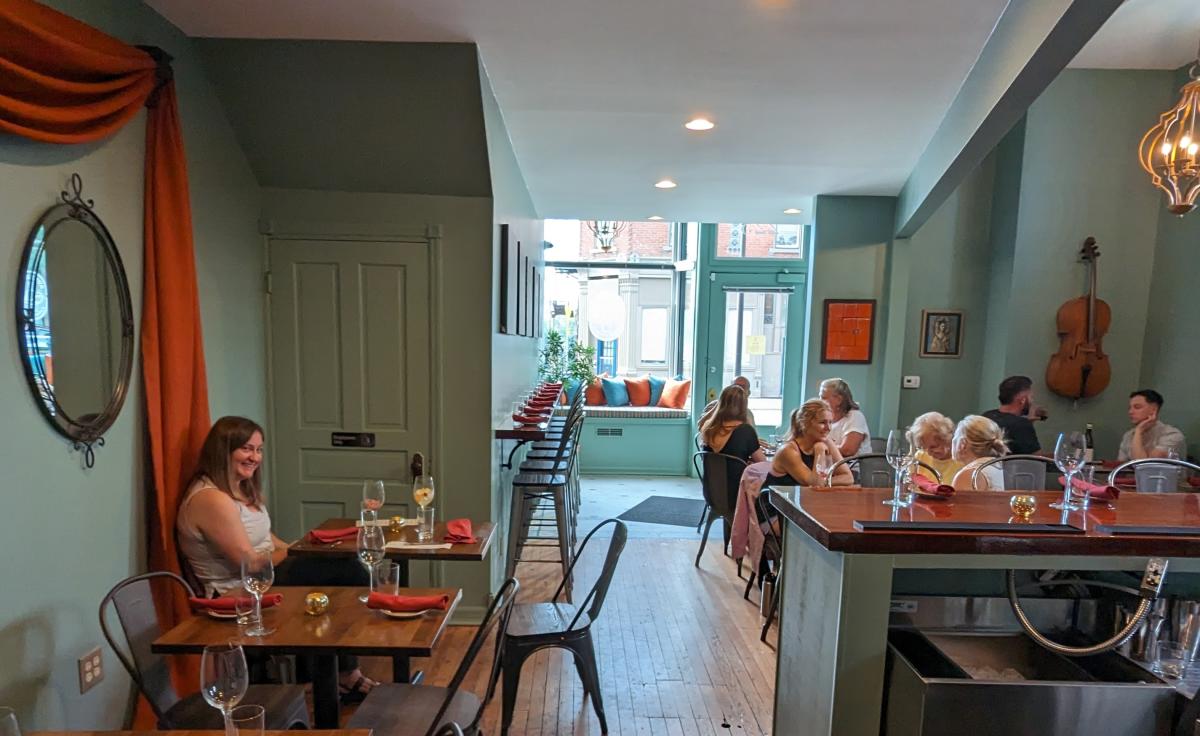 Dot (colleague, food and drink taster and style icon) and I were so excited to experience Spanish cuisine right here in our own backyard! From the food to the décor and vibe, we felt like we were in Spain having a great girls' night out.
Unfamiliar with tapas? Tapas are small plates and bites. When you dine at Conserva, be sure to ask your waitstaff about the menu items and how many you should order based on your needs. Keep an eye on their website as well for small and intimate "Tapas Culture Classes," which include a 5-course meal and wine pairing, and for "Sherry Dinners," which also include 5 courses! Conserva can also host private parties and dinners.
What We Drank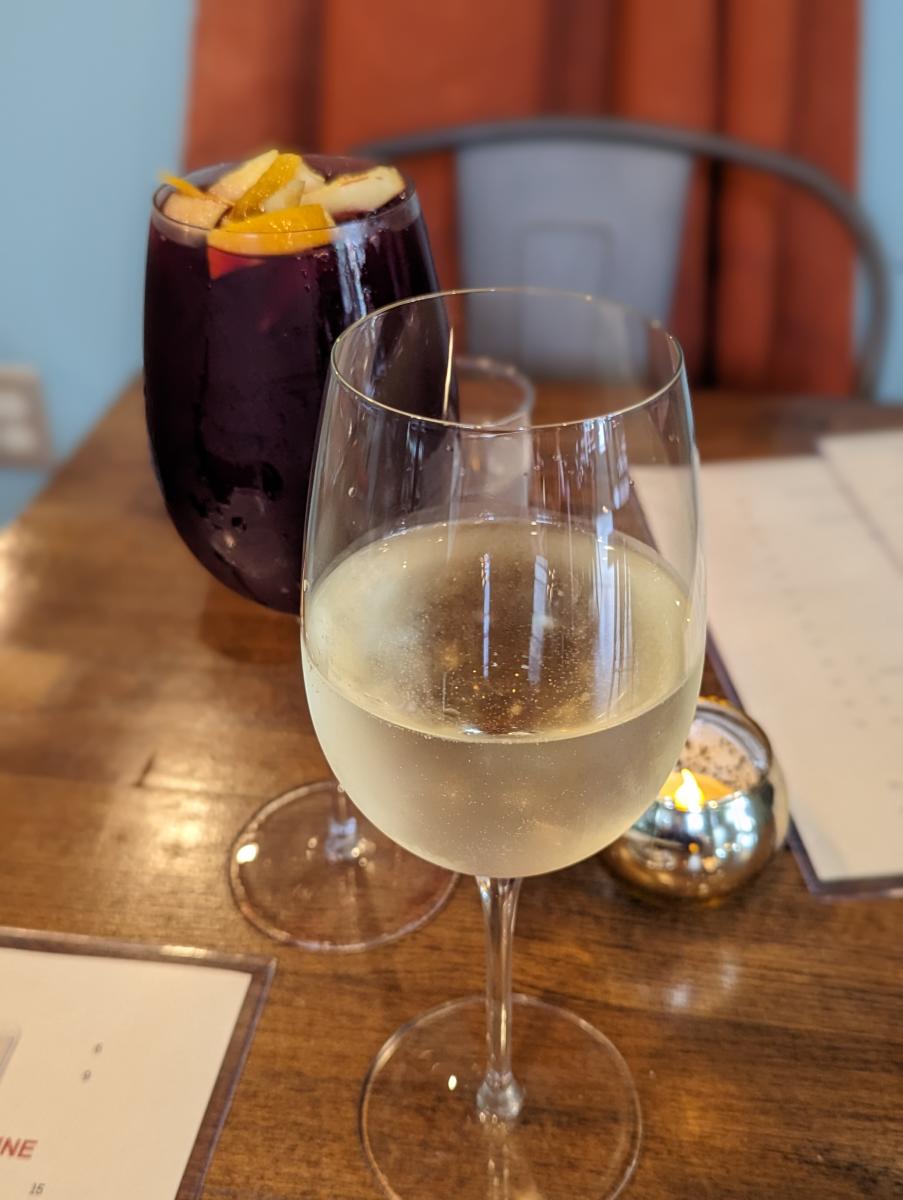 Ulacia Getariako Txakolina Blanco
Yup, I challenge you to pronounce that correctly. This dry and flavorful white wine is listed on their "featured wines" list. Dot loved the taste and felt it paired very well with everything we ate.

White and Red Sangria
If you are a wine lover, Conserva has a great selection of Spanish wines, which are traditionally dry.  If you are like me and prefer wines on the sweeter side, I recommend their selection of sweet and flavorful sangrias. The red sangria is made with red wine, brandy, apple cider and fruit and their white sangria consists of white wine, brandy, orange liqueur and fruit.
For those not keen on wine, Conserva does have a great selection of cocktails, brandy, sherry, bourbon and beer.
What We Ate
We sampled three pintxos (small bites) and three tapas (small plates).

Ajo Blanco
When a white-liquid-filled, 2-oz. shot glass was set down in front of me, my immediate reaction was: I didn't order this. Then I was intrigued and excited to try something new. This small bite is a creamy and textured blend of almonds, garlic, stale bread (gf), shallots, cucumber, grapes and sherry vinegar. I thought it was very cucumber forward and refreshing.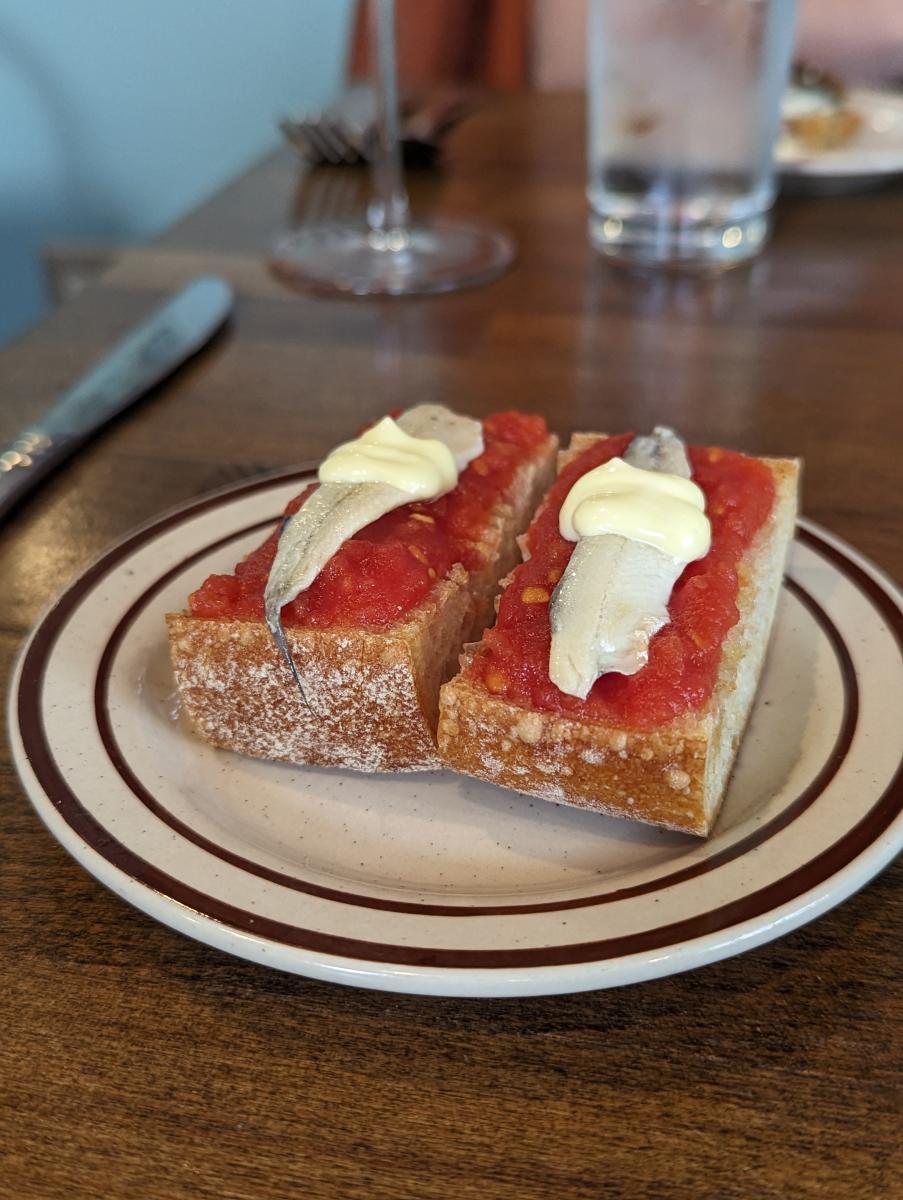 Pan con Tomate y Achoa
Baguettes with tomato, aioli, garlic and anchovies, this small bite is crunchy, sweet, salty and buttery. Dot thought this menu item was amazing and a great twist on a bruschetta.

Crema de Queso de Oveja con Higos Secos
My personal favorite, this small bite is baguette with a sheep's milk cheese topped with a dried fig and a balsamic reduction. It was crunchy, creamy, sweet and tangy.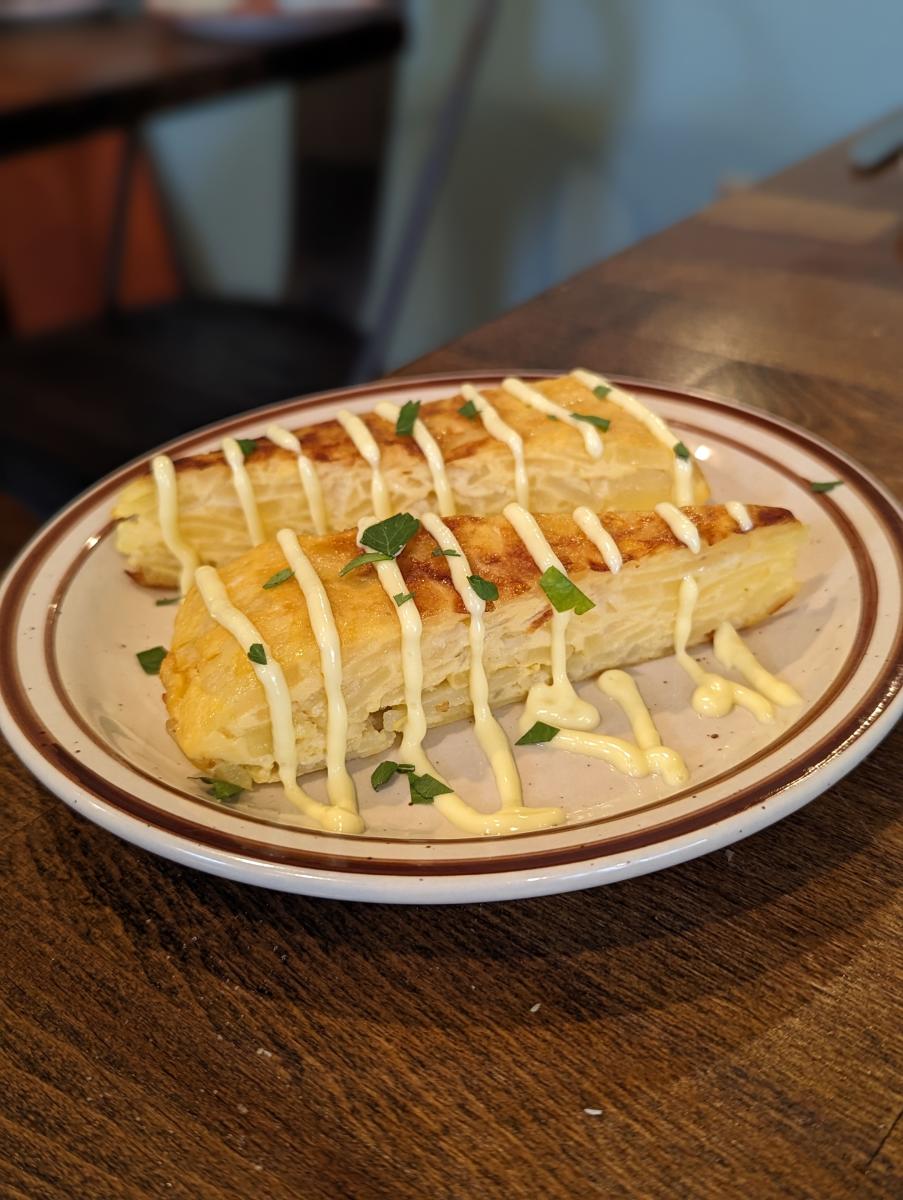 Tortilla Espanola
These delectable, savory tapas are made with potatoes, eggs, olive oil and a creamy garlic aioli drizzled on top.

Gambas al Ajillo
Are you a fan or shrimp and a little spice? This is a dish for you! Dot ordered this small plate, featuring shrimp, garlic, Spanish sherry, guindilla pepper and a crostini. She could not get over how delicious this sauce was. It was smoky, savory and spicy.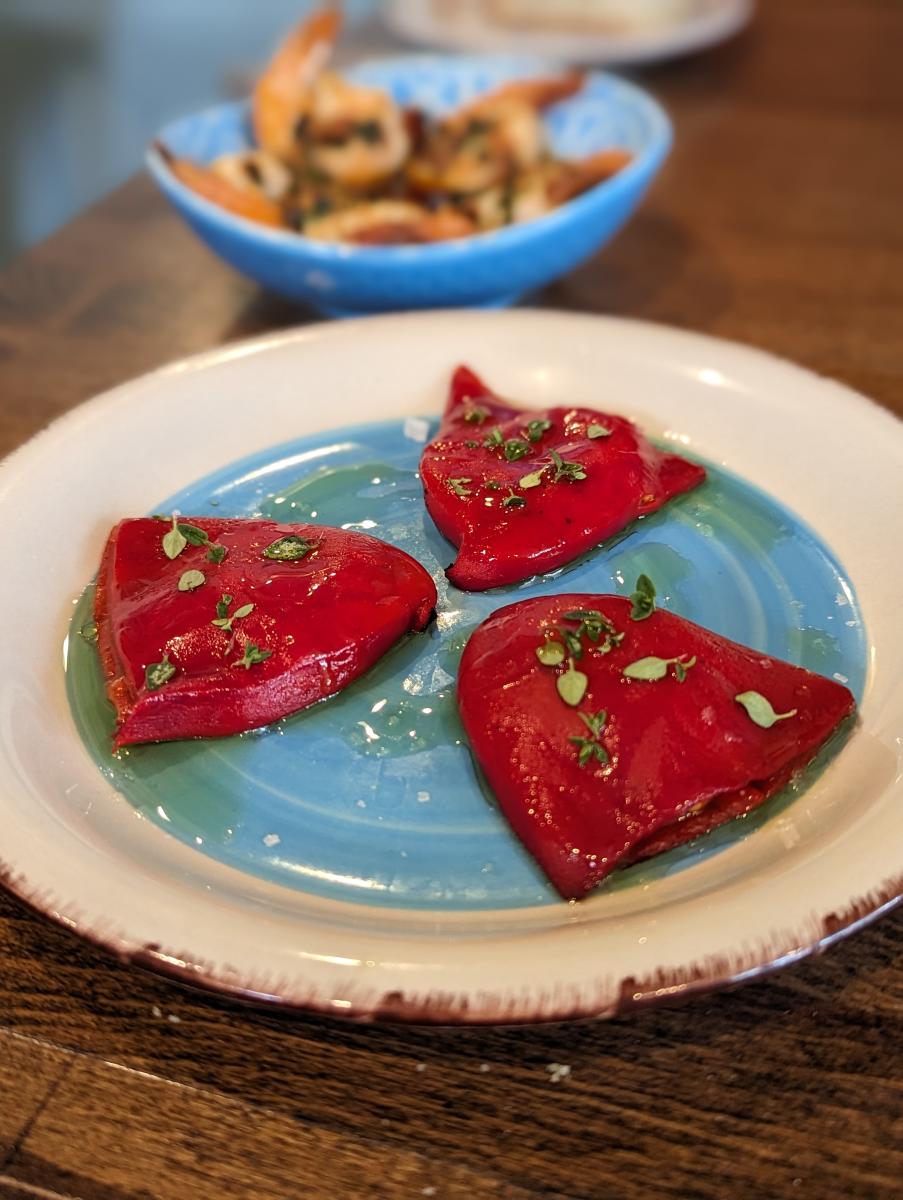 Pimientos del Piquillo
Calling all you goat cheese enthusiasts! This tapa features piquillo peppers stuffed with goat cheese and olive oil drizzle. The peppers were soft, and the goat cheese was creamy and flavorful.
After sampling these 6 tasty dishes and drinks, Dot and I were happily full and could go no further. For those wanting a little more, Conserva has a great selection of preserved seafood served on a board with accoutrements and Spanish olive oil chips and crostini. They also offer vegetarian and vegan options. Please speak to the waitstaff about any dietary restrictions you may have.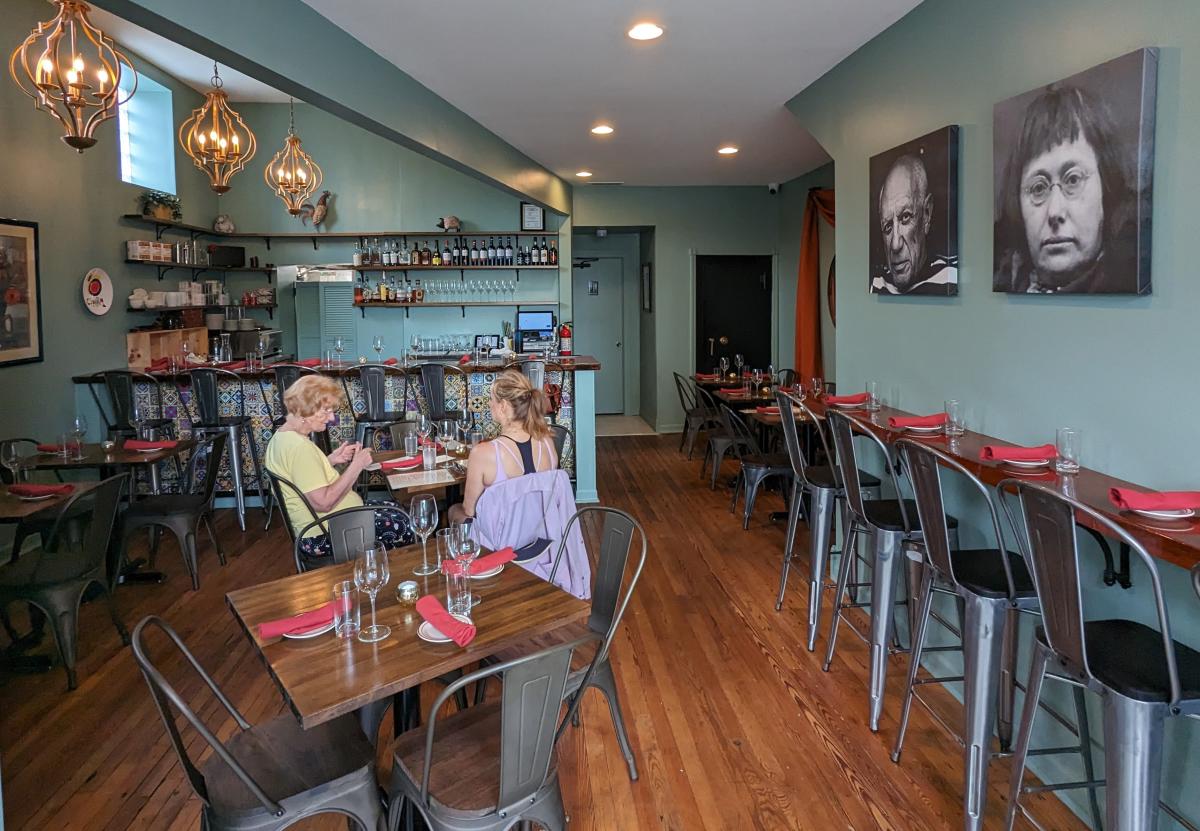 Dot and I found Conserva to be a cozy, intimate and delightful restaurant with a great vibe, friendly staff and mouthwatering cuisine. We absolutely recommend you visit soon and explore their Spanish tapas.
Are you interested in learning about other local, Northern Kentucky restaurants? Be sure to check out our restaurants page for a full listing of what this region has to offer.