With the current coronavirus pandemic, many people aren't quite ready to take the leap to dine indoors and are gravitating to outdoor dining. Don't worry, we have a few more months of amazing weather and some of Northern Kentucky's best restaurants offer expanded outdoor dining options!
We hope y'all have been enjoying local patio dining from our master list of NKY outdoor dining spots, but we also decided to break it down a bit by geographic area to make the list a little more manageable.  This blog will dive into the great outdoor dining options in Newport and Bellevue.

A fun neighborhood bar in the heart of Bellevue's Fairfield Avenue, Three Spirits Tavern serves amazing drinks, flatbreads, buffalo chicken dip, pimento crostinis, and more!  Their awesome patio and live music are not to be missed!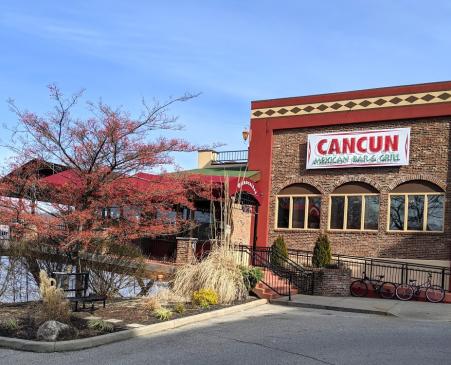 Okay, riverfront patios are hard to beat and Cancun has a great one!  When you have a craving for Mexican with a view, this is your best bet!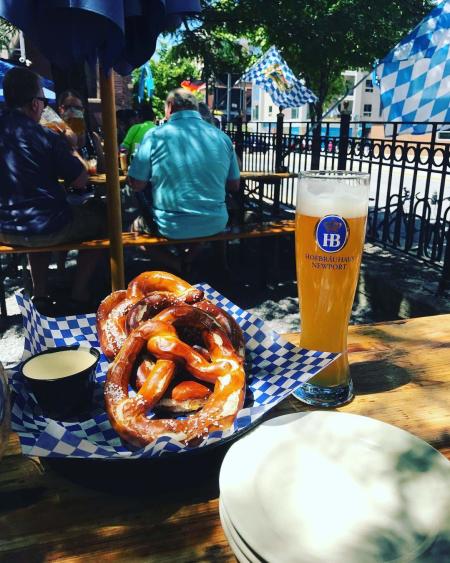 This list would be incomplete without mentioning Hofbrauhaus' spacious outdoor biergarten. The Newport location is America's first authentic Hofbrauhaus. It's located right across from Newport on the Levee. Make sure to stop in and enjoy traditions from Germany without having to leave the United States!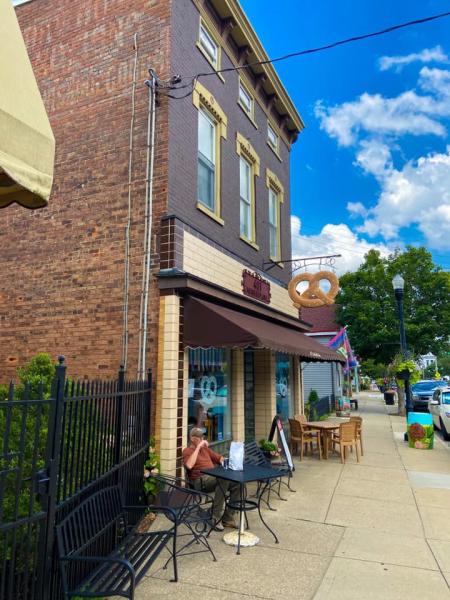 Pretzel sandwiches and warm soft pretzels.. what's not to love!?  With outdoor seating on the sidewalk down Fairfield Avenue in Bellevue, The Pretzel Place is the perfect spot for lunch or even an afternoon snack.  The smell inside is amazing--we can never leave without getting cinnamon sugar knots and the caprese sandwich!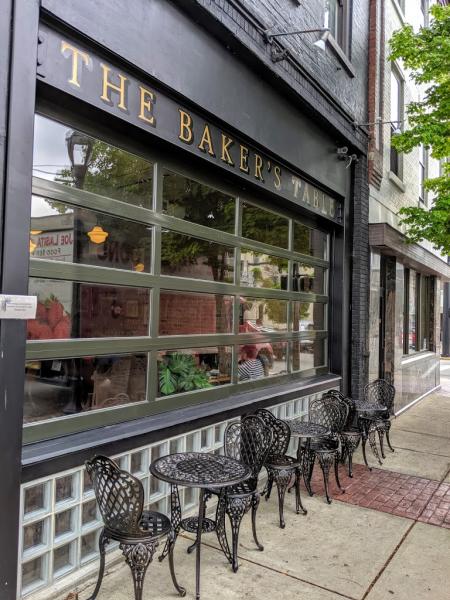 This Newport gem serves award-winning food and drink with a unique atmosphere and open-air garage doors.  The pastries are phenomenal!  When we say award-winning, we mean it--Baker's Table made USA Today's list of top new restaurants!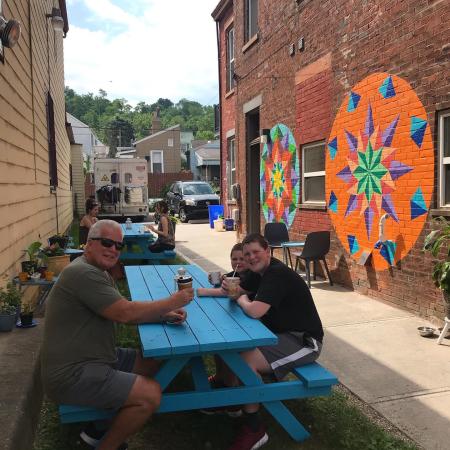 Located in Dayton, Ky., down the street from Bellevue, Unataza is one of the coolest hidden secrets in the area!  They serve specialty Honduran coffee, pastries, and food. The outdoor space is so cheery it's sure to help brighten your day.  Pro tip:  they have a buy 10, get one free drink rewards program!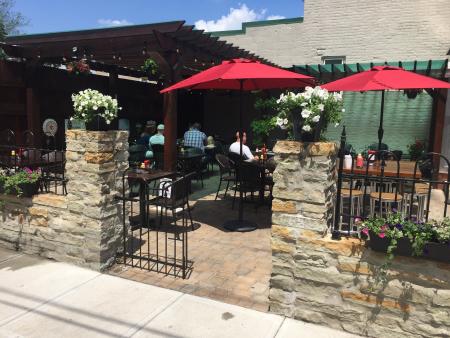 Some argue that O'Bryon's has the best wings in NKY, so it's time to go try them for yourself!  Their beautiful patio is a prime spot to settle in and catch a game on TV while you enjoy their delicious food and drink.

If you haven't been to Siam Orchid before, you need to.  Simply delicious Thai food!  Luckily, they have awesome sidewalk seating available! 

Darkness had an awesome patio scene before it was cool!  This is an awesome patio to grab a beer and if you're lucky, a local food truck will be there too!  If not, grab some dinner at one of the Fairfield Avenue restaurants nearby!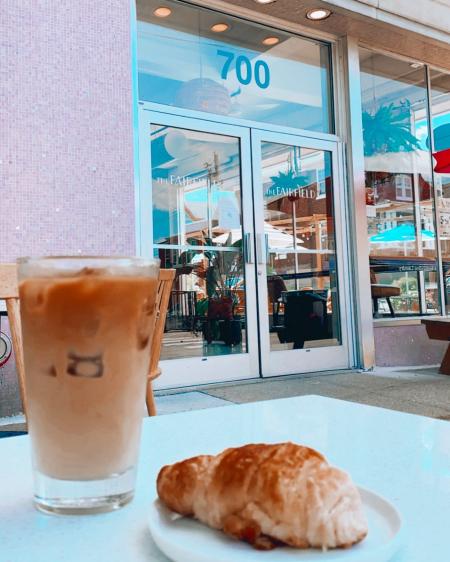 The Fairfield Cafe + Bar
Y'all, this place is a true hidden gem.  We had no idea this was even here until they reached out and invited us over to see the space.  Coffee drinks, a full bar, sandwiches, wraps, grab-and-go selection, pastries, plus outdoor seating... they've got it going on!

The new Bridgeview Box Park is a great option for outdoor dining.  With walk-up counter service of several local food and drink options, there's truly something for everyone.  Grab your picks and settle in on the amazing patio at Newport on the Levee with the beautiful Cincinnati skyline as your backdrop!