Covington's Coffee Shops
Covington is one of Northern Kentucky's most charming cities, with a rich history and vibrant culture. It's an excellent destination for visitors looking to experience the best of the Midwest. Coffee lovers are especially lucky because Covington is home to some of the region's most unique and flavorful coffee shops. With cozy bookstore/coffee shop combos and a cuddly cat cafe, these coffee shops in Covington are worth checking out during your stay.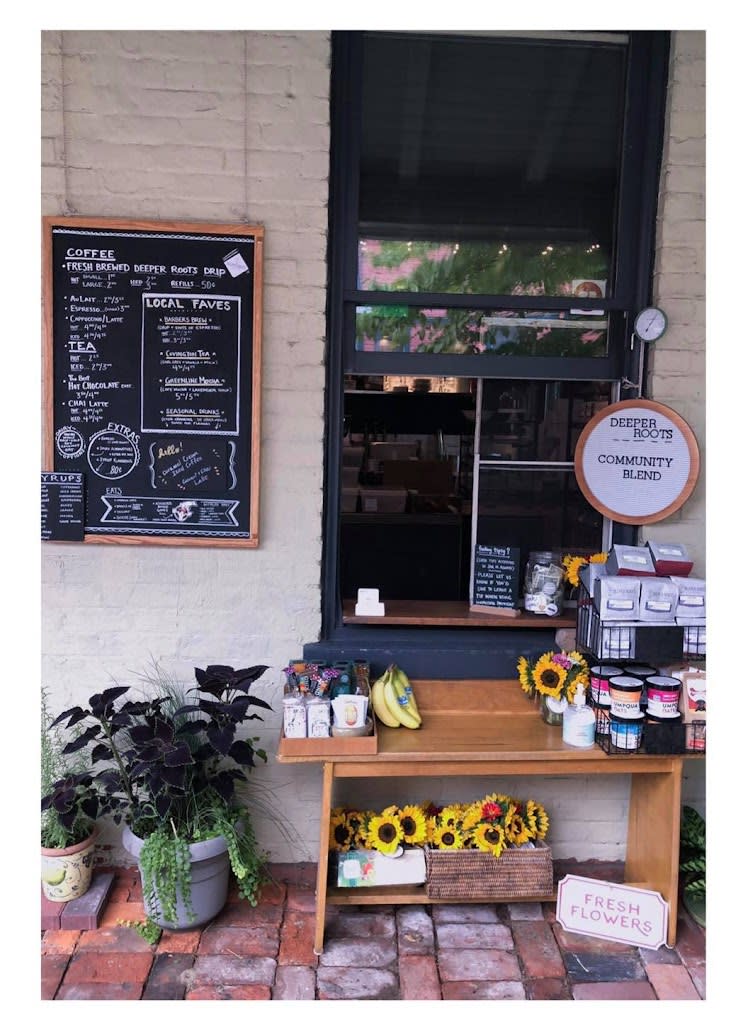 Left Bank Coffeehouse - Greenup St. Covington, KY
Left Bank Coffeehouse is a charming, independently owned, and family-operated cafe situated on the left bank of the Ohio and Licking Rivers. The bistro offers a quirky and artistic atmosphere, as well as delicious coffee. They are also huge Harry Styles fans, priding themselves in their "not-so-secret" Harry's House menu, featuring drinks inspired by some of the musician's most popular songs–the Sweet Creature comes highly recommended. While enjoying your coffee and maybe a delicious snack from one of their local partners, take some time to browse the unique gifts offered by Maison Covington, the adorable retail shop located within the cafe. Keep in mind that there is currently no indoor seating at Left Bank Coffeehouse. Still, there is ample outdoor seating and a dog-friendly patio. Once you're properly caffeinated, take a short stroll over to Covington's Madison Avenue, which is full of excellent shops, restaurants, and venues. 

Ludlow Coffee - Elm St. Ludlow, KY
Ludlow Coffee is one of the newest additions to Covington's next-door neighbor, Ludlow, KY. After only one year in business, the shop has already become a staple in the community and a must-visit for coffee lovers. Open daily (except Sundays) from 6AM - 2PM, Ludlow Coffee offers a warm and welcoming atmosphere, with co-owner and nicest-guy-you'll-meet James Hall providing service with a smile and great conversations. Proudly partnered with and serving Deeper Roots coffee, Ludlow Coffee has a full menu of options, including nitro on tap. You definitely won't want to miss out on the unofficial house specialty: the white chocolate lavender latte. And with plenty of dairy-free creamer options, it's easy to customize your drink just how you like it. Yummy pastries, indoor seating, and a dog-friendly patio make Ludlow Coffee the perfect spot for a quick drink or a leisurely morning with friends. Be sure to check out some of Ludlow's other great sites, like Bircus Brewing Co., Taste on Elm, Second Sights Spirits, Hater's Dry Goods, and C.P. Reeve's Market.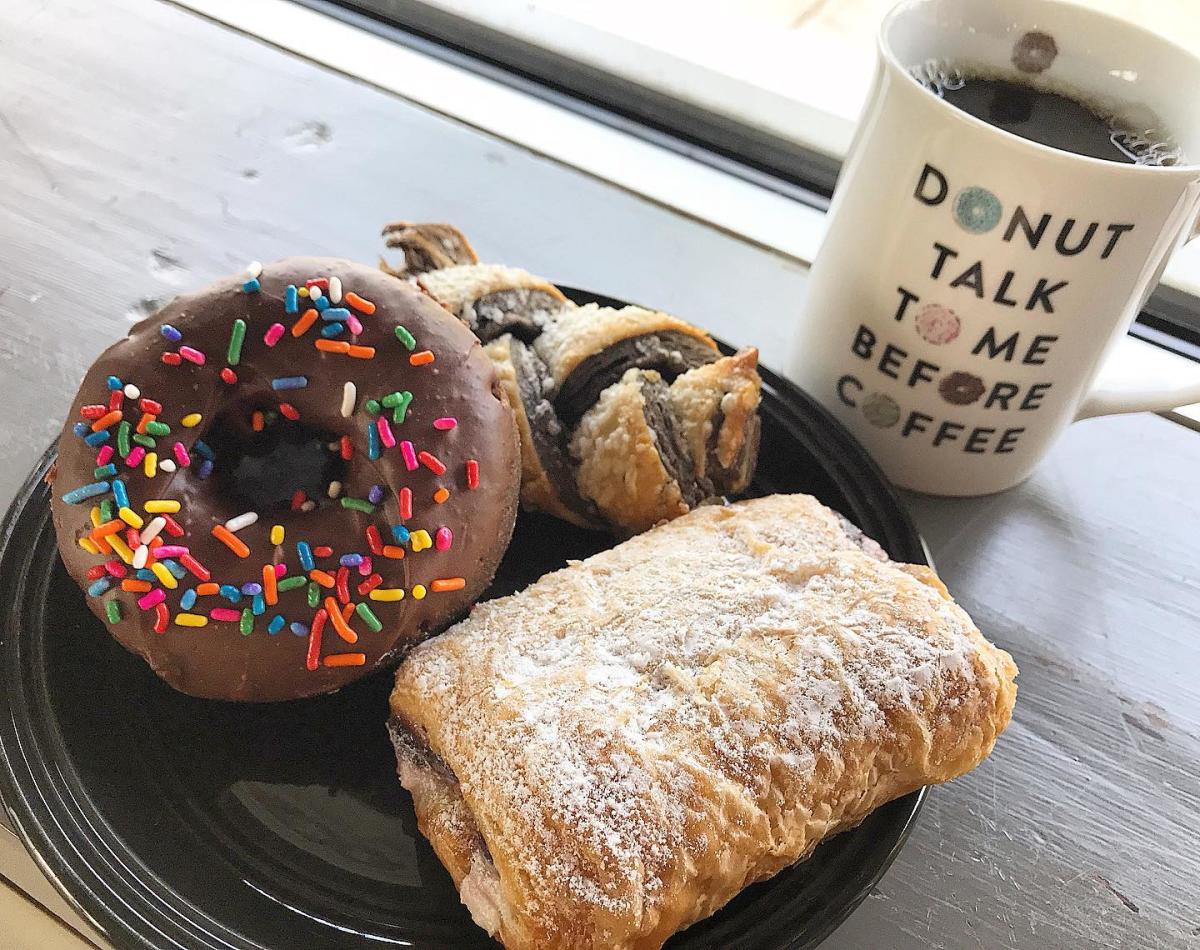 Point Perk - Pike St. Covington, KY
Point Perk is a community-based coffee shop open weekdays from 7AM - 3PM. It's part of The Point Arc, a non-profit organization that provides services for people with disabilities such as autism, Down syndrome, and Fragile X syndrome. Point Perk is the fourth job-training business opened by The Point Arc. It is a self-sustaining business consisting of adults with disabilities and non-disabled managers who help teach employable skills like money handling, customer interaction, cleaning, inventory, and more. In addition to having a beautiful mission, Point Perk serves incredible classic coffees and rotating specials. The thin mint latte is a must-try if it's in season during your visit. Grab a pastry and consider paying it forward by purchasing a "suspended coffee" to make the day for the patron who visits after you. Note that there is limited indoor seating but plenty of great walkable businesses to visit on the strip surrounding Point Perk, including Braxton Brewing Company, Golden Gelato, and Madison Theater. 

Roebling Books & Coffee - Greenup St. Covington, KY
Nestled in the heart of Covington, Roebling Books & Coffee is a book lover's dream come true. Sip on Seven Hills Coffee while perusing the carefully curated collection of rare book finds and local author gems. The cozy atmosphere, complete with wifi and ample seating, makes it the perfect spot to settle in for a day of reading and relaxation. From drip coffee to cortados and everything in between, they've covered all the classics. Don't miss out on the signature drink, the Red Legs, a raspberry and white chocolate masterpiece that pays homage to the Cincinnati Reds' beloved mascot. If you take your coffee to go, be sure to stroll just down the main road for gorgeous views from the nearby Roebling Bridge.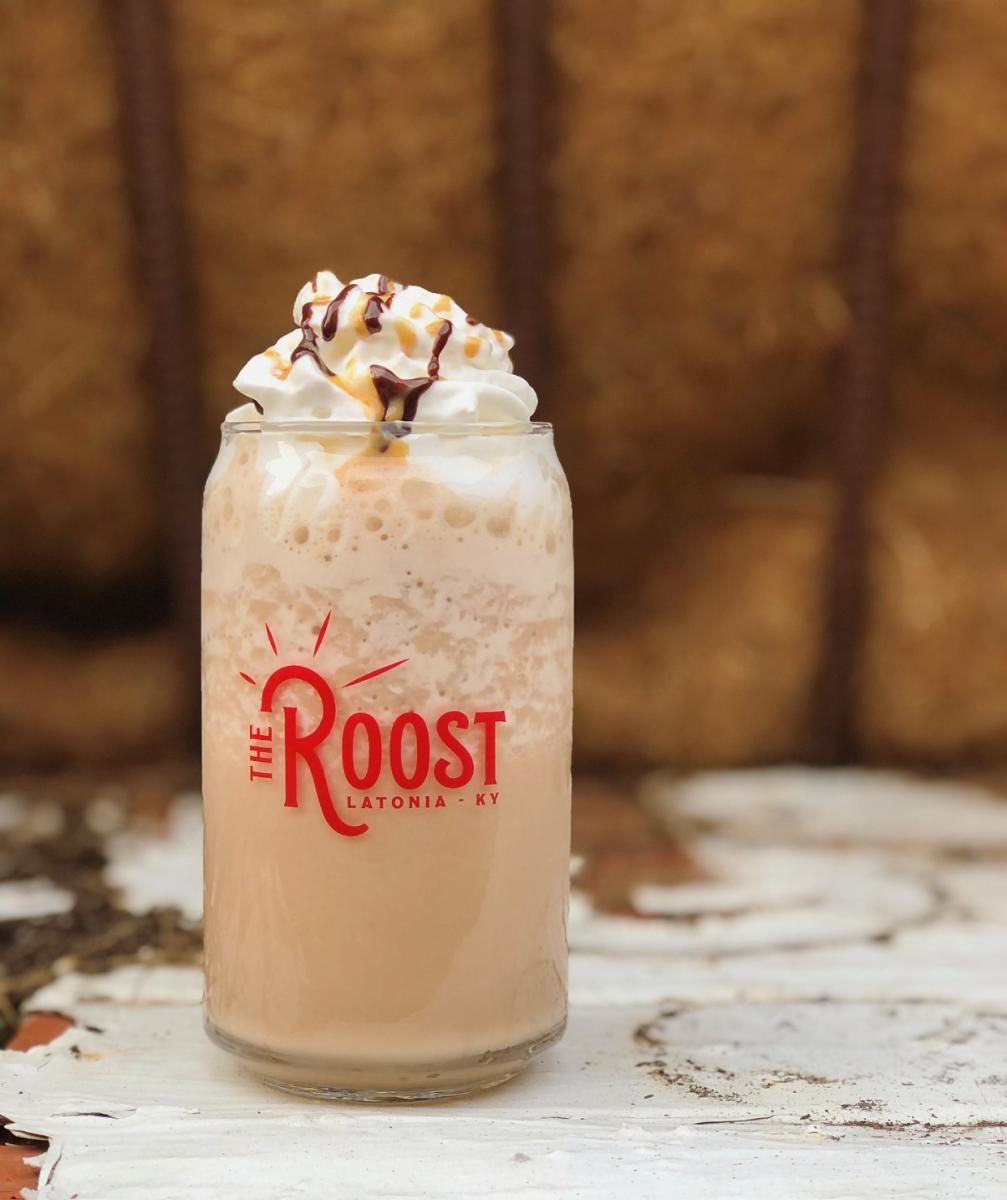 The Roost - Winston Ave. Latonia, KY
Latonia is one of the historic neighborhoods within Covington, KY, boasting great food, shops, and beautiful architecture. Here you'll find The Roost, a shining gem within town featuring "art, coffee, cocktails, and a whole lotta quirk." The whimsical space offers a full coffee menu featuring the classics, as well as specialty drinks like the Blue Moo Latte, a delightful mixture of vanilla, milk, and peppermint tea. The Roost is open daily from 7AM - 3PM, with extended hours until 4PM on Saturdays. Browse their unique wares, locally sourced art, and other exciting finds while you sip. Since you're already in Latonia, be sure to add Bard's Burgers & Chili to your list of stops for the best smash burgers and cheese curds in town. Then explore the nearby Half & Half Antiques General Store, a charming antique shop just a short walk away.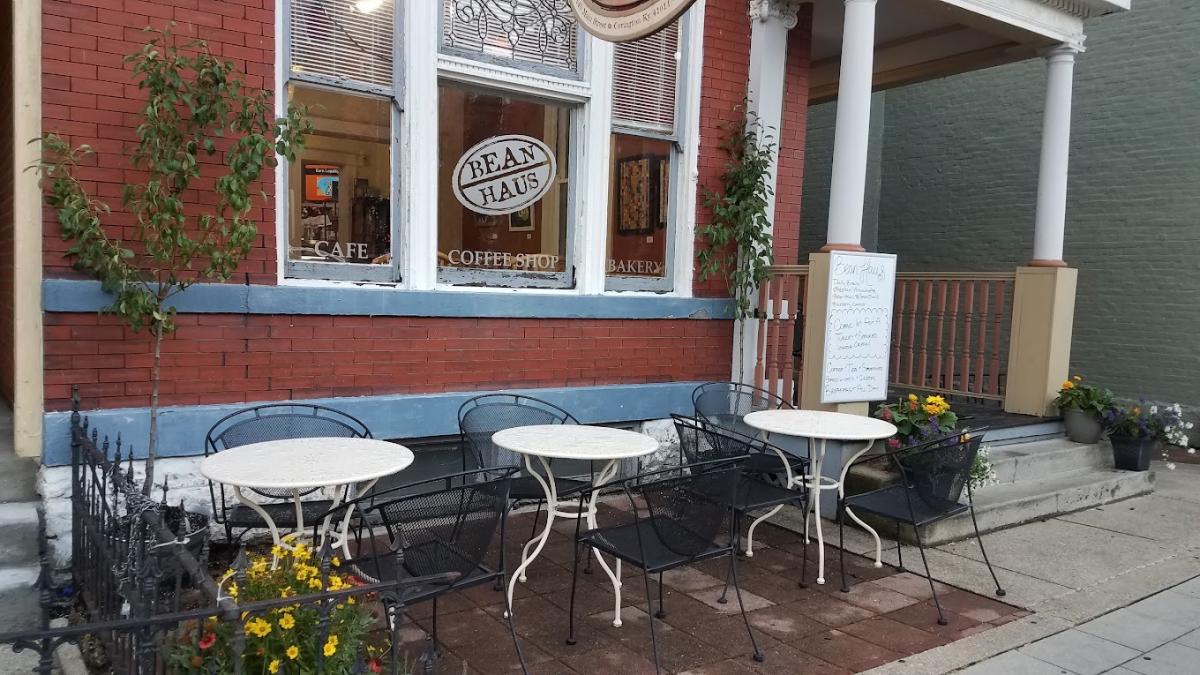 Bean Haus Bakery & Cafe - Main St. Covington, KY 
Bean Haus Bakery & Cafe is centrally located in Mainstrasse Village, one of Covington's charming historic districts brimming with German architecture, eccentric shops, and delicious food. As you start your day exploring the area, stop by Bean Haus for a classic coffee house vibe and tasty morning treat. They offer a wide selection of breakfast items, pastries, and lunch options. There's something for everyone, from traditional espresso-based drinks to creative specialty lattes that change seasonally. For a decadent beverage, try the Highlander latte, expertly crafted with a blend of caramel and butterscotch flavors. Open daily from 7AM - 4PM, Bean Haus is the perfect spot to fuel up and start your adventure in Mainstrasse Village.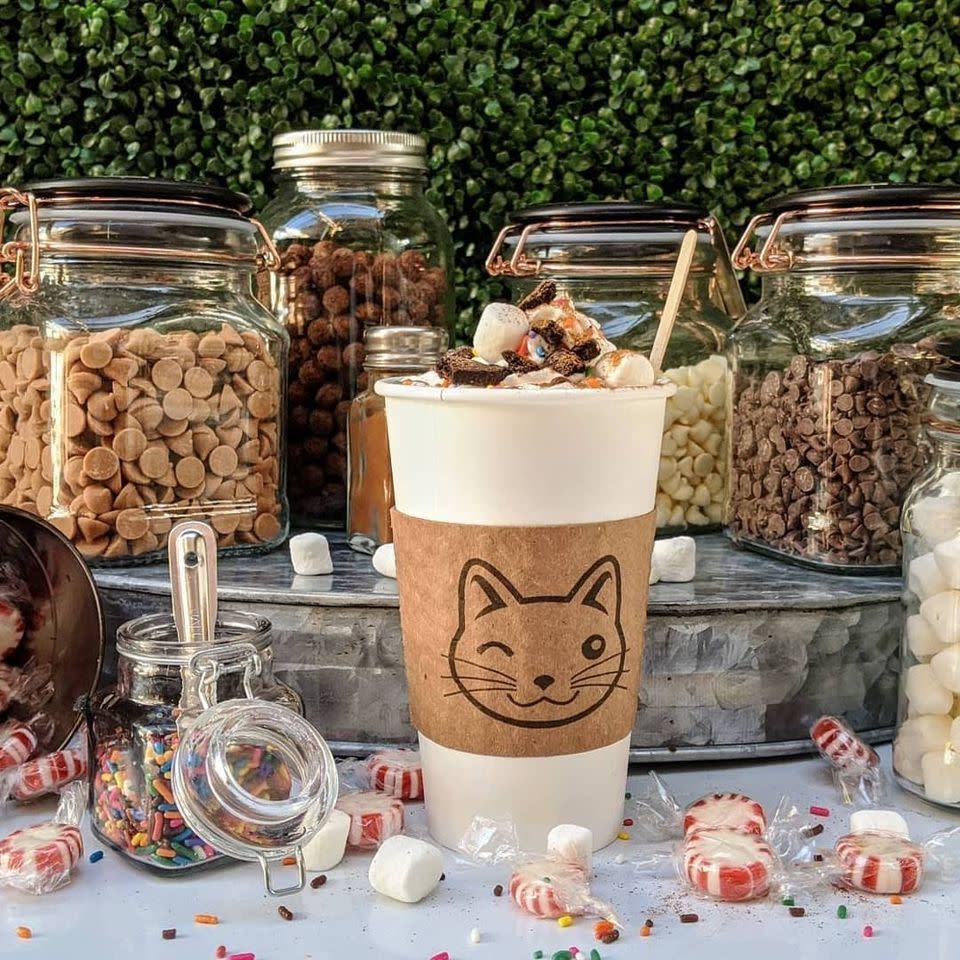 Purrfect Day Cat Cafe - Pike St. Covington, KY 
If you're looking for a more unique coffee experience, the Purrfect Day Cat Cafe is a must-see in Covington. Open Tuesday through Sunday, Purrfect Day Cat Cafe is part watering hole, part cat adoption center, providing an alternative to traditional shelters. Reserve your spot ahead of time to visit the cat lounge, where you can sip your coffee in the company of adorable, adoptable felines. A $15 visitation fee to enter the cat lounge goes towards keeping the kitties happy and healthy. Non-cat people and those with allergies can still enjoy the cafe as it houses its own HVAC system and is separated from the cat lounge by a wall of windows. Purrfect Day is sponsored by local animal shelters, so you can feel good knowing your visit contributes to a great cause.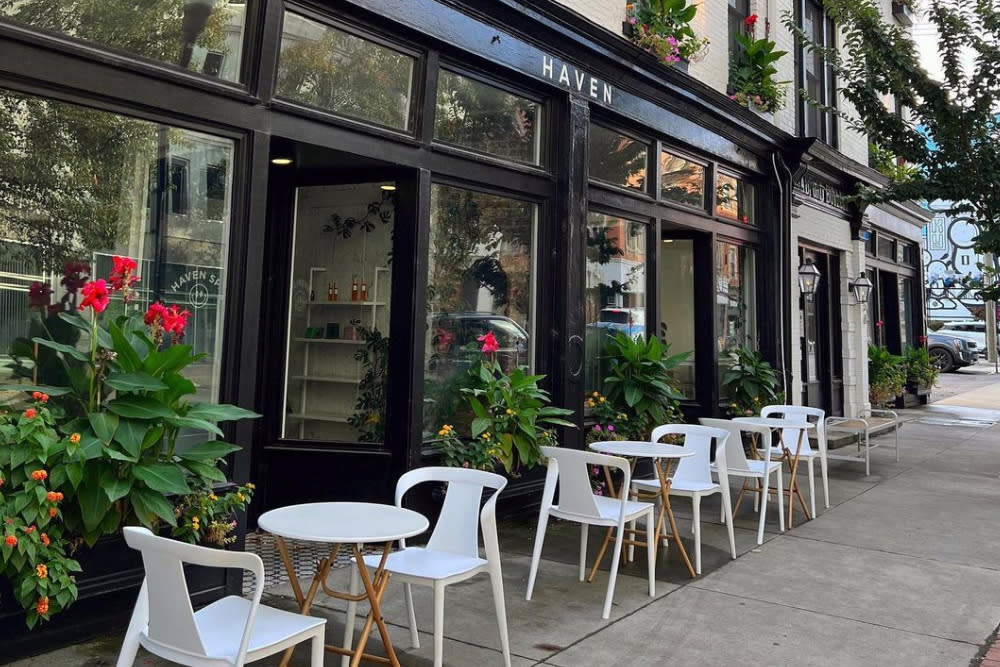 Haven Cafe - Scott Blvd. Covington, KY
Haven Cafe is a modern coffee shop that also offers plenty of light bites -- everything from avocado toast and egg sandwiches to vegan donuts. Open Tuesday through Sunday, it's the perfect spot to grab a traditional drip coffee or something more exotic, like a pandan latte with housemade pandan syrup; a chaga-ccino, with organic chaga and honey; or the Cinny Toast Crunch, with cinnamon espresso. With white brick walls and plenty of plants, the vibe is decidedly hip and airy, especially when taking into account the attached spa. The next-door Haven Spa specializes in natural nail services and holistic skincare. 
Once you have visited these suggested local coffee shops, be sure to read our blog post, Sip, Shop, and Explore: A Guide to Florence, Kentucky's Best Coffee for our Florence, KY recommendations.