Northern Kentucky Coffee Shops
Northern Kentuckians love their coffee almost as much as they love catching a Reds game at Great American Ballpark. And the locals know that you can find some seriously great coffee gems hidden throughout the Florence, KY area. From cozy and welcoming cafes, to a lounge tucked inside of an antique shop, there's a coffee spot to suit every taste. We've rounded up six of the best local coffee shops in the Florence, KY area that are definitely worth a visit. Whether you're seeking a specialty drink or some cozy ambiance, you're sure to find something to love at one of these unique spots. 
Walton, KY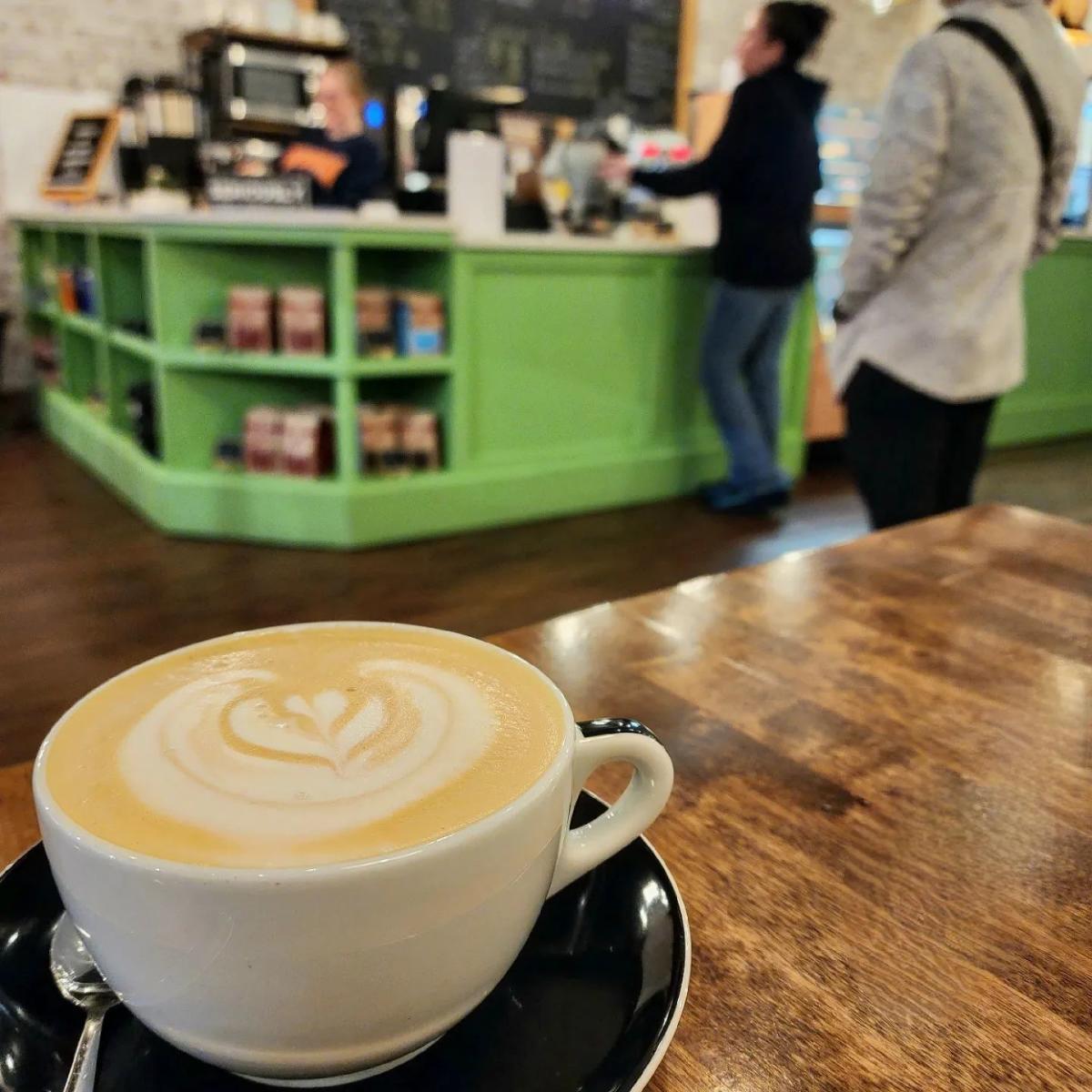 Enlightenment Coffee
If you're headed to Northern Kentucky from the south, be sure to make a quick stop at Enlightenment Coffee in Walton, just outside of Florence. This cozy coffee shop is all about community and sustainability, using equitably sourced beans from nearby Carabello Coffee Company. You can grab a bite to eat from their house-made menu, or cool off with a fruit smoothie or frozen drink. We highly recommend trying their signature honey lavender latte, a delicately sweet and floral pick-me-up that's sure to brighten your day. Open daily, Enlightenment Coffee is the perfect spot to recharge and relax on your travels. 
Union, KY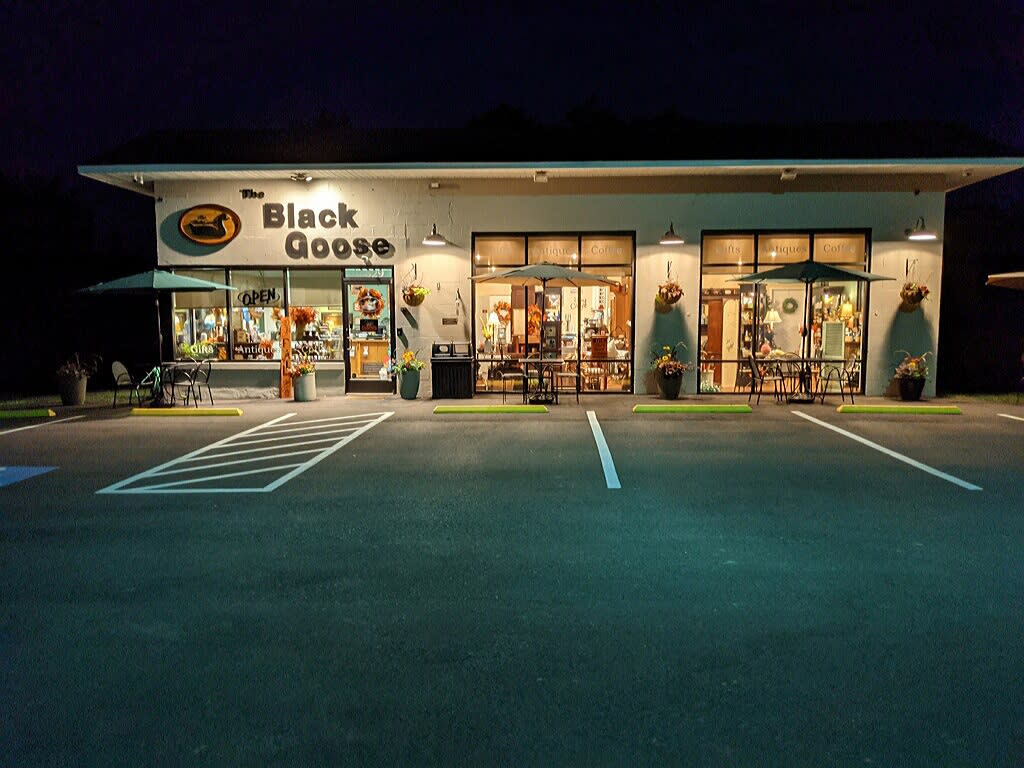 The Black Goose
Are you someone who admires the finer things in life? The finer things being great coffee and shopping for that perfect antique you didn't know you were missing? Then The Black Goose in Union, Kentucky should be added to your NKY itinerary. This coffee lounge and antique shop is the perfect spot to enjoy a delicious cup of Deeper Roots coffee while perusing an impressive collection of vintage treasures. Open daily (except for Tuesdays), The Black Goose offers not only coffees, but also a wide selection of teas and rotating pastries. For a taste of something truly special, be sure to try the triple berry latte. After a leisurely morning of shopping for unique antiques and savoring your coffee, head just seven minutes down the road to Big Bone Lick State Park for an afternoon of outdoor adventure. 
Florence, KY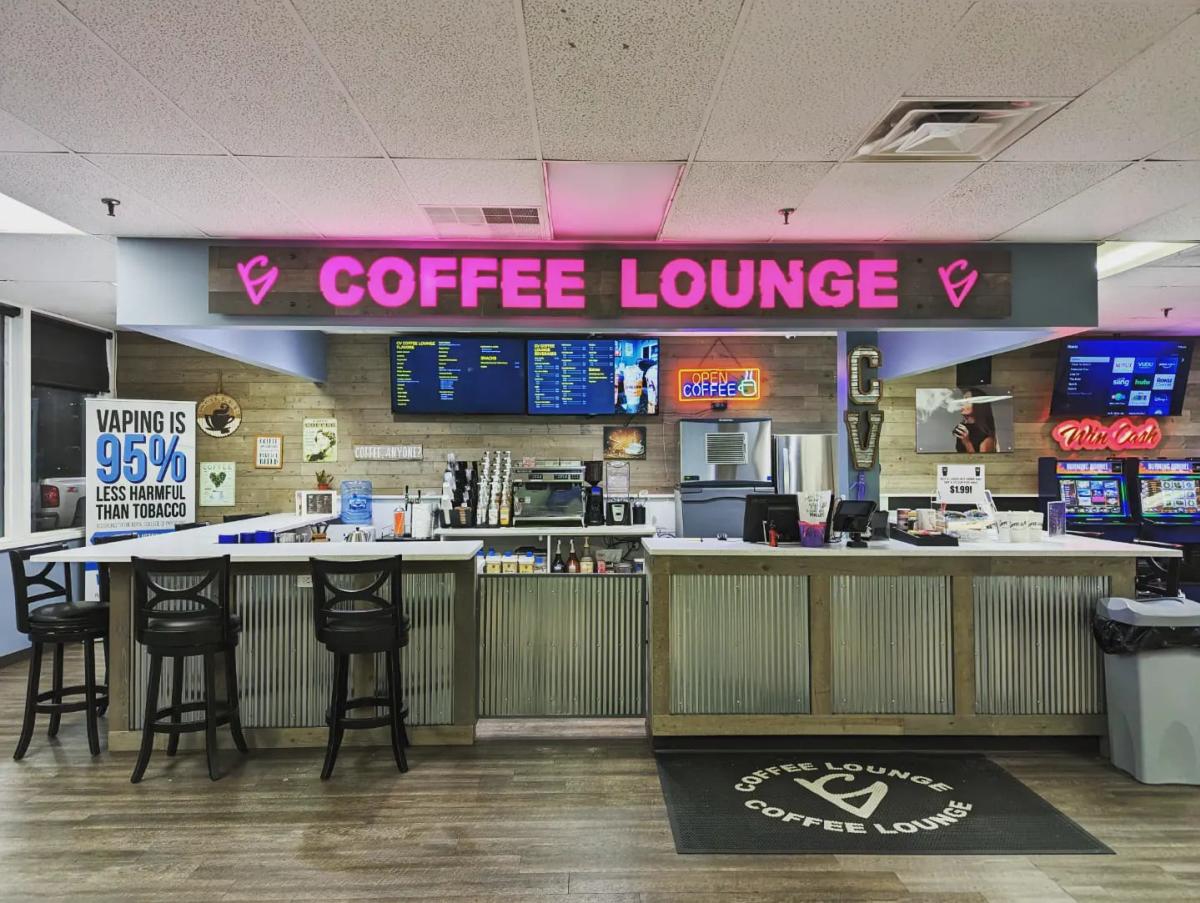 CV Coffee Lounge
The CV Coffee Lounge is located centrally on Mall Road in Florence, KY. The CV stands for Club Vape, but don't let the name confuse you. While this coffee shop may be located inside of a vape lounge, the coffee bar and seating are entirely separate and provide a contemporary atmosphere for coffee lovers. The drinks here come highly recommended, with a flavor of the month created by barista Brian, whose enticing concoctions and excellent customer service have earned him a loyal following. Be sure to try the fruity pebbles frappe if you have the chance! Located near the Florence Mall, Cinemark movie theater, and a variety of great restaurants, the CV Coffee Lounge is the perfect spot to start your day of exploring Florence to the fullest. Open daily from 8 AM-8 PM, this coffee shop is sure to satisfy your caffeine cravings and set you on your way to a day full of fun.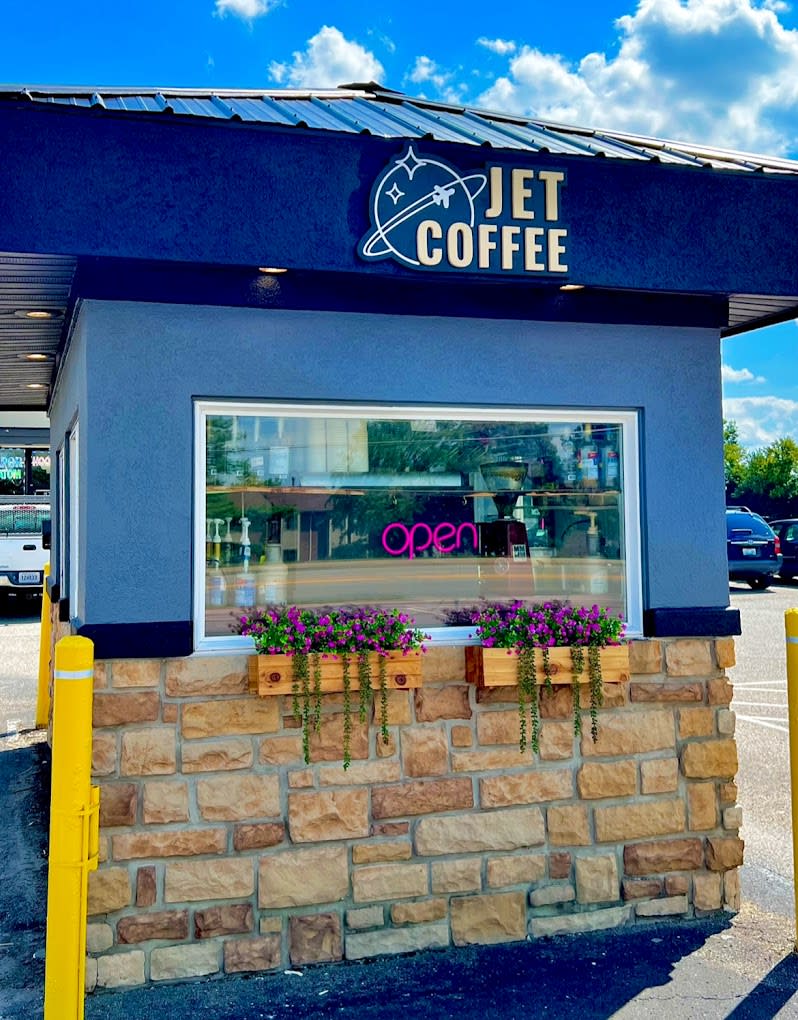 Jet Coffee Drive Thru
With so much to do and see in a day, there's a chance you may need to get your caffeine fix without leaving your car. In that case, Jet Coffee Drive Thru is the perfect stop to plan along your route. This woman-owned, independent business is run by young entrepreneur Courtney Howard, who took over the business at just 21 years old. The Jet Coffee Drive Thru is a local favorite that puts customers first, with walls covered in notes reminding baristas of regulars' orders. They offer a range of options including brewed coffee, specialty lattes, frappes, teas, and smoothies, with the iced jet cloud being a standout favorite. Conveniently located off of US 42, Jet Coffee Drive Thru is the perfect pit stop on your day of exploring NKY. Open daily until 5 PM (4 PM on Sundays), this drive-thru is a must visit for coffee lovers on the go.
Burlington, KY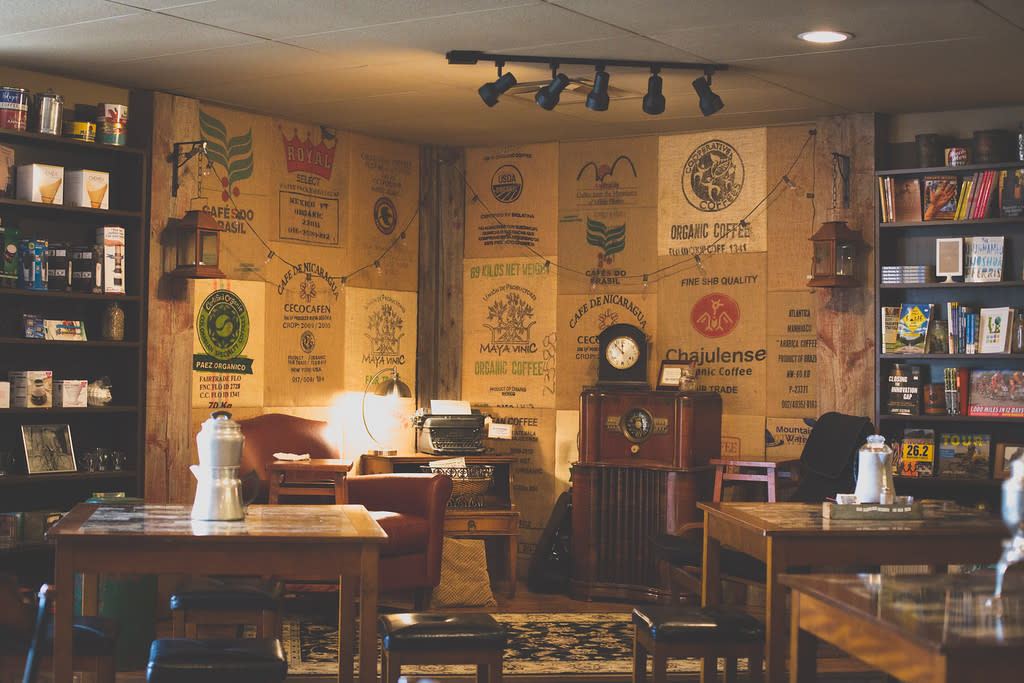 Velocity Bike & Bean
This spot gives you the classic coffee shop vibe with a twist–that twist being bicycles. Who knew bikes and coffee could pair so well? With occasional live music and a cozy atmosphere, Velocity Bike & Bean invites you to stick around for a while and enjoy the craft of great coffee. Browse unique gifts, settle in for a study session, or bring your bike in for a quick tune up. They are known for their uncommon latte flavors, with options like the lemon drop, the honeycomb, and our personal favorite, the sakura–flavored with their own house-made Japanese cherry blossom syrup. Open Tuesday through Saturday, Velocity Bike & Bean is the perfect place to spend an afternoon.

The Hive East Coast Kitchen & Coffee Bar
Located in historic Erlanger, just outside of Florence, The Hive East Coast Kitchen & Coffee Bar is a family-owned cafe and coffee bar that has become a staple for locals and visitors alike. The owner, who is also the town's mayor, has created a welcoming atmosphere that focuses on community and exceptional food and coffee. Whether you're stopping in for a full meal, or grabbing a quick cup of coffee, The Hive is ready to welcome you with open arms. They offer a variety of seating options, from the cozy parlor area and the cafe-style coffee bar, to the spacious dining room and even a coworking space available upon reservation. Enjoy your coffee and a meal at The Hive, and then head next door to Strike & Spare for an afternoon of bowling, roller skating, laser tag, and more. It's the perfect way to spend a day in Northern Kentucky.
If you love these coffee shops, be sure to check out meetNKY's listing of more great and local coffee shops in Northern Kentucky.