I hope I don't jinx us by saying this, but we've made it to the end of February, so spring is almost upon us!  When you begin planning for the season's al fresco dining, don't forget about Cancun Mexican Restaurant & Bar at 401 Riverboat Row in Newport, Ky., close to Newport on the Levee and nearby hotels, Comfort Suites Newport, Aloft, Holiday Inn Express & Suites Bellevue, and Hampton Inn Newport.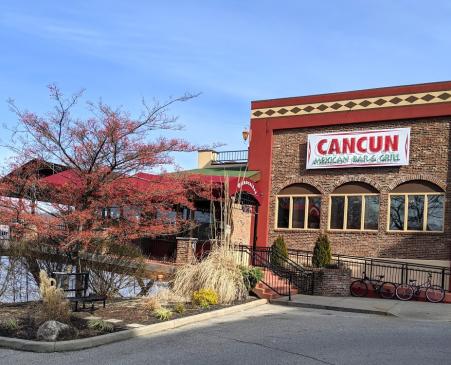 I've mentioned before that Mexican is one of my favorite food groups, and it's true that I'm welcoming to all types of Mexcian food.  The age-old debate about Tex-Mex, Americanized Mexican, or Texican will continue, but if you're like me, any of the aforementioned meals will hit the spot.  Especially when it's combined with a patio... on the river... yes, please!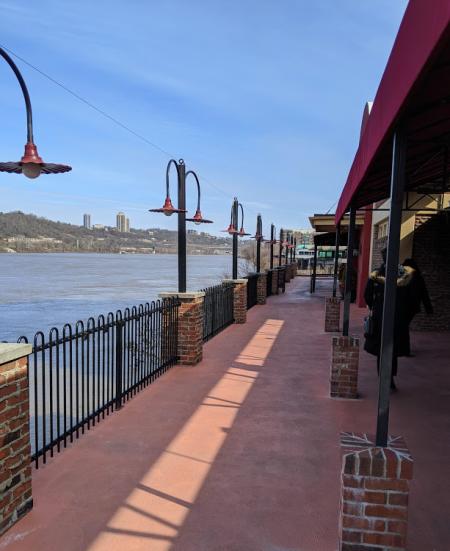 Their patio furniture isn't outside for the season quite yet, but imagine dining out here on a 75-degree evening with a margarita in hand.... but until then, we had the pleasure of dining inside for lunch.  You may remember this location by the Don Pablos restaurant that used to occupy the space, but Cancun has completed some upgrades to the decor.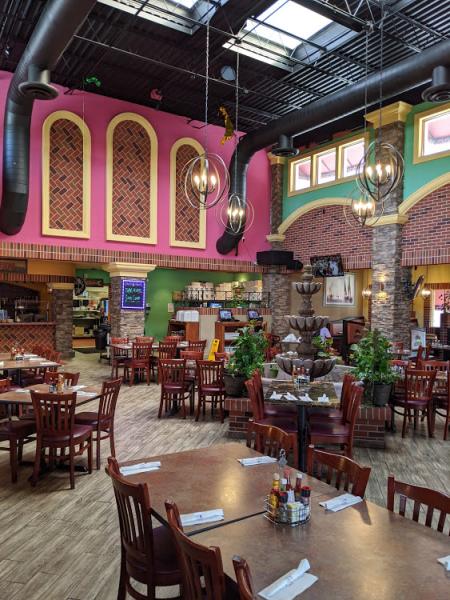 In an effort to provide details of a full experience, we quickly got started with chips, salsa, queso, and guacamole.  It was all delicious and on-par with my other favorite Mexican spots around town.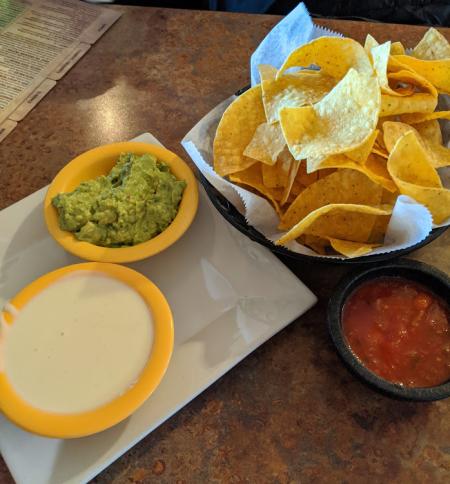 If you've never been to Cancun, you'll be pleasantly surprised by their large menu selection.  The menu literally has tabs, complete with a full section of Lenten options as well as lunch specials.  I decided on the lunch Speedy Gonzales, which included a taco, an enchilada, and choice of rice or beans.  For under $6, I was pleased with the portion and the food was delicious.  The shredded chicken in my taco had great flavor!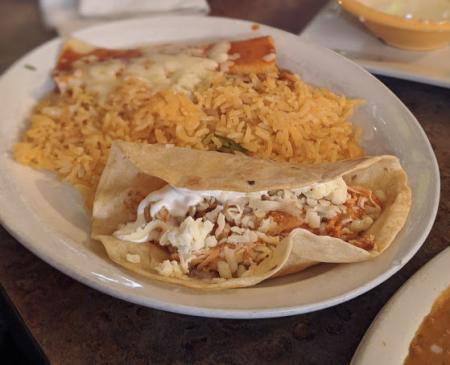 A coworker opted for the enchilada lunch and was happy with her selection, too.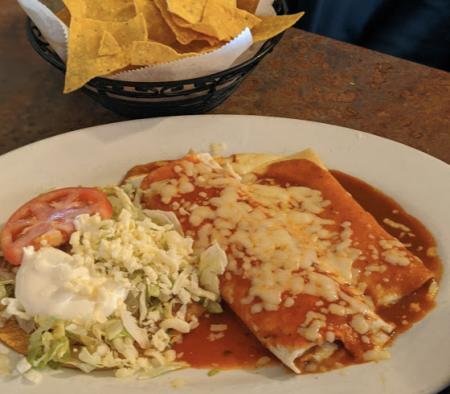 But I think we both had a little food envy when our coworker's shrimp fajitas came sizzling to the table.  Yum!  The lunch portion was very generous and she had enough to take home for her next meal.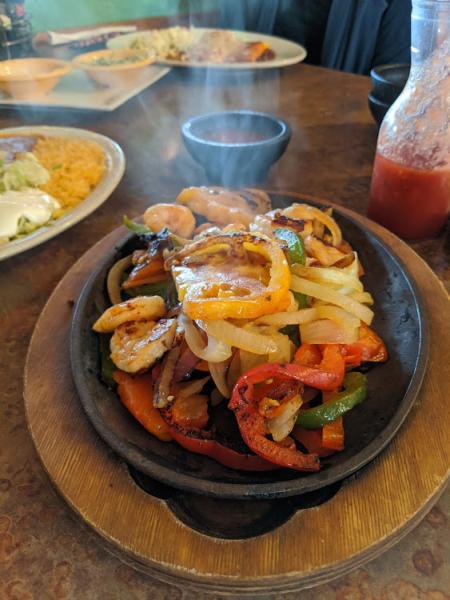 We all left stuffed and satisfied with plans to come back and enjoy the spacious bar and patio.  Even if you aren't able to make it to the beach in Cancun, Mexico, enjoy our little slice of food heaven right here on the Ohio River in Newport.