Learn more about one of the most popular tourist attractions in NKY
An enormous timber-framed ship is parked inland, just off Interstate 75. It's not built to float, but it is built to entertain. The Ark Encounter is certainly an experience you'll find Only in NKY.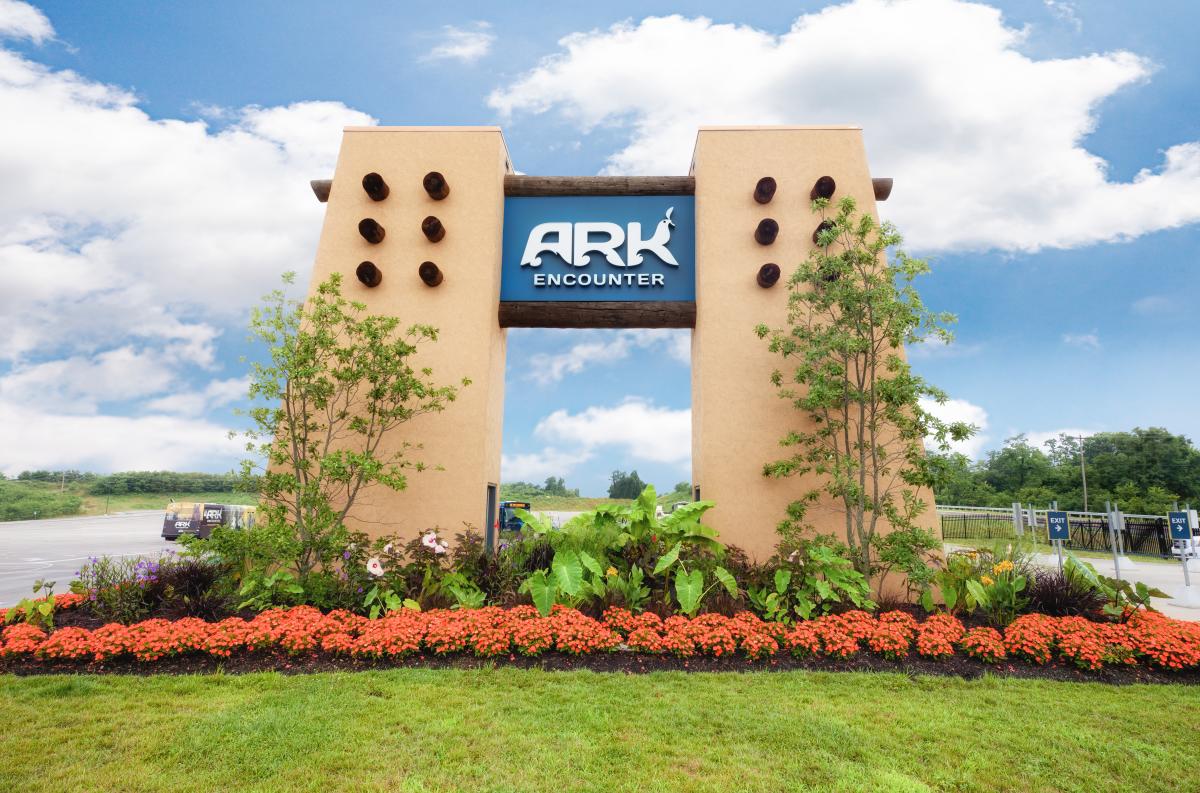 Williamstown, KY was once known as a quiet, historical town founded by Revolutionary War veteran William Arnold. More recently, it has become home to an attraction of biblical proportions: The Ark Encounter. We're talking about a life-sized replica of Noah's Ark, as described in the Bible, located an hour north of Lexington, KY, and 40 minutes south of Cincinnati. It's enormous and certainly a one-of-a-kind experience. Regardless of your religious beliefs, the Ark is worth a visit because there is truly nothing else like it in the world, and you'll find it only in NKY. 
BUILDING THE ARK

The idea for The Ark Encounter was born in 2010 when the young Earth creationism group Answers in Genesis (AiG) announced they would be partnering with Ark Encounter, LLC to create a biblical theme park based on the well-known story of Noah's Ark. It involved collaborations with skilled Amish carpenters, and in May 2014, the symbolic hammering peg ceremony marked the official commencement of construction. Once the team of 1,000 craftsman began production, the massive wooden structure took shape in just 13 months, and reflected the dedication and artistry of those involved. The Ark officially began welcoming guests in July of 2016. Since then, the Ark Encounter has drawn nearly a million visitors annually, proving its appeal to a wide range of audiences.
"IT'S BIGGER THAN IMAGINATION"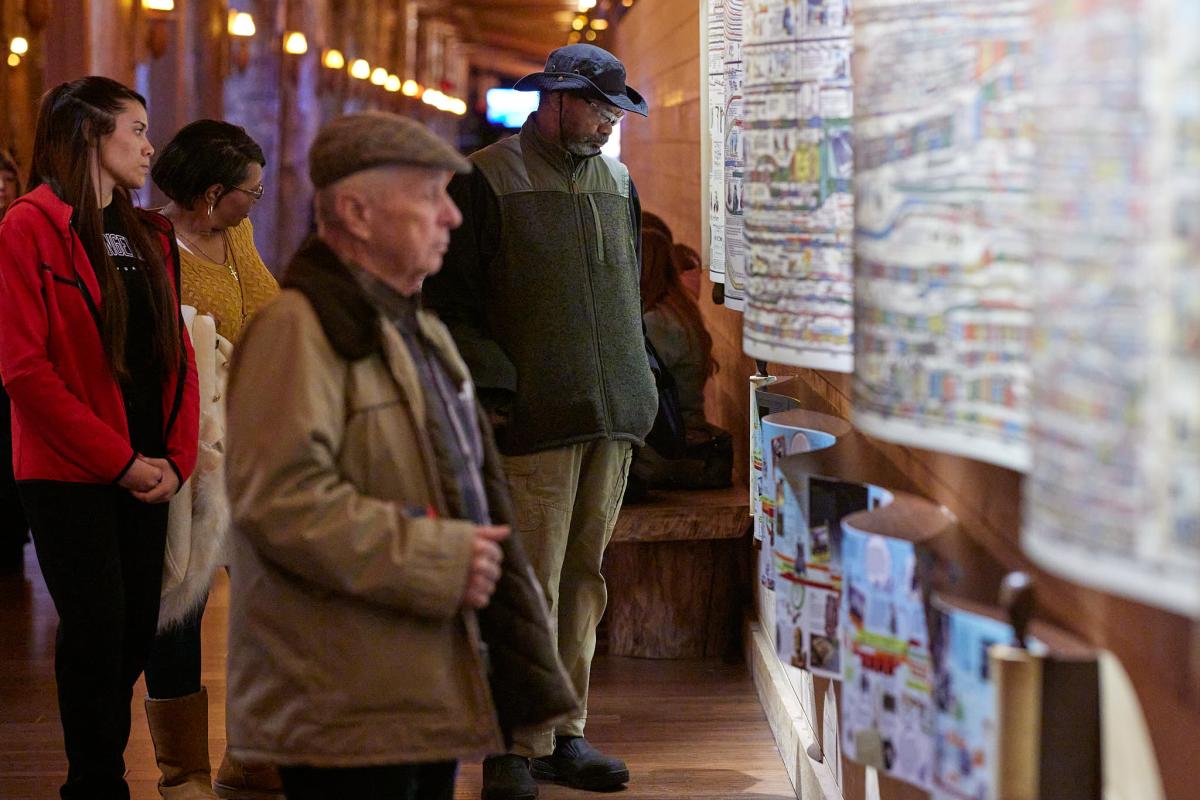 The attraction's slogan does a solid job of summing up the sheer size of the Ark structure and the park's grounds. At 510 feet long, 85 feet wide, seven stories tall, and more than two thousand tons in weight, the Ark Encounter is the world's largest timber-framed structure. It also has one of the largest restaurants in the world, Emzara's Kitchen, which seats up to 1,500 hungry guests and serves buffet-style fried chicken and comfort food favorites. The theme park sits on 800 acres of land—that's 300 more acres than California's Disneyland—although not all of it is developed yet. The website says visitors can easily spend a whole day visiting the attraction or at least 5-6 hours "to take in the entire experience at a leisurely pace." 
WHAT TO EXPECT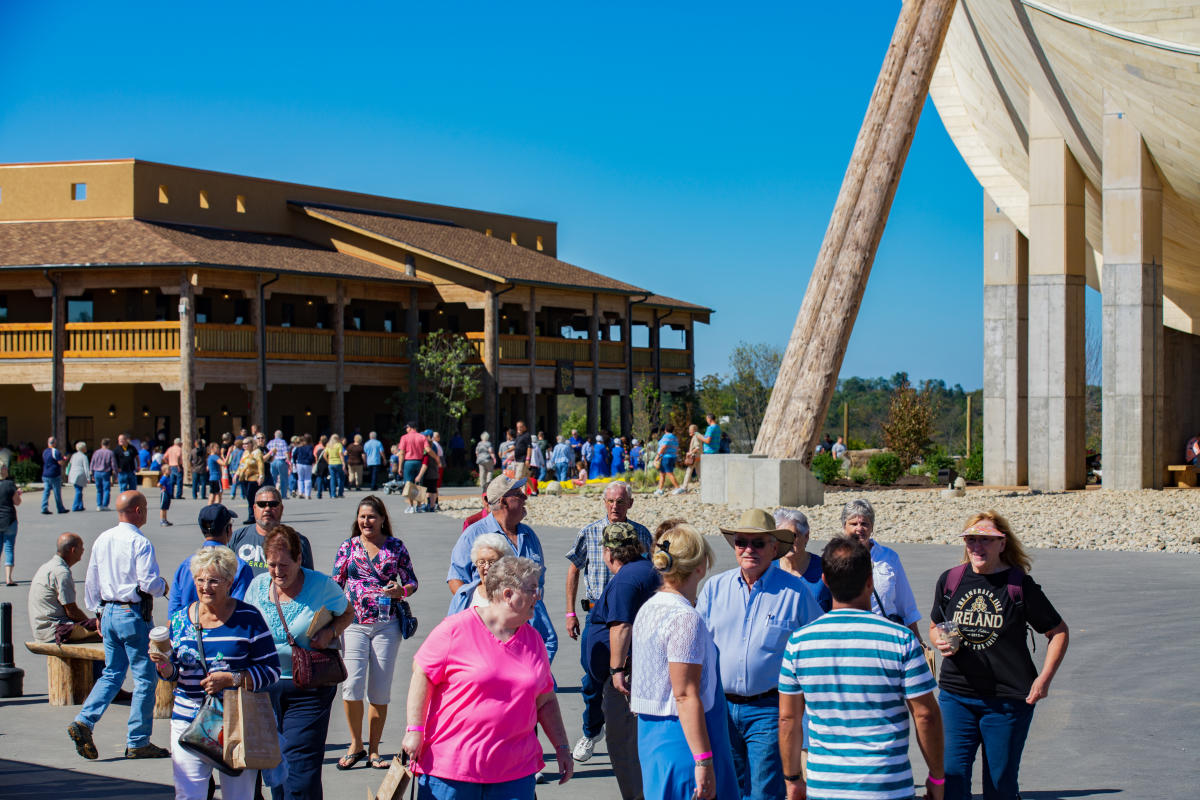 Located conveniently off Interstate 75, the massive structure is easy to find. You'll pay for parking when you get there. Although it isn't required, visitors planning to experience The Ark Encounter should consider purchasing tickets online beforehand to save a bit of time. Once parked, you'll load onto the bus that takes you to the main area of the park. At this point, you'll be able to grab snacks, maps, and itineraries for the day.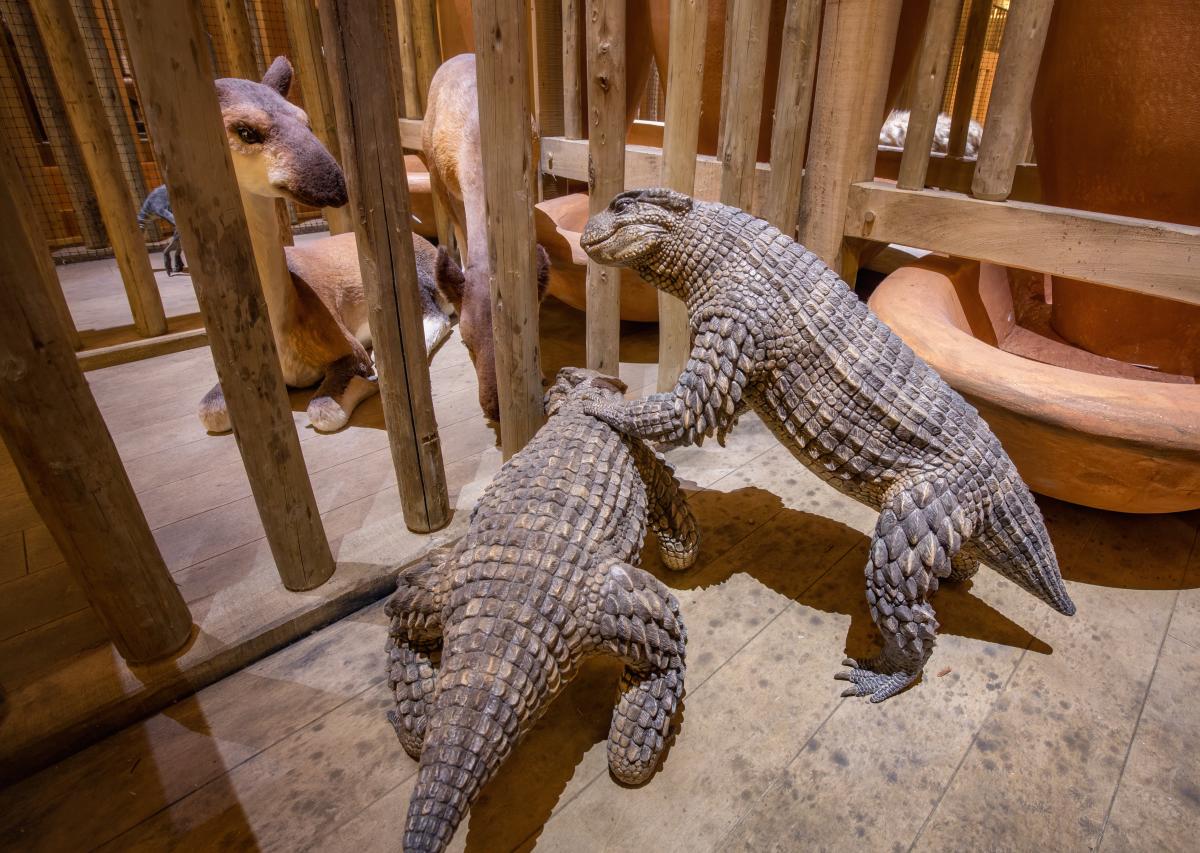 The first deck of the Ark has hundreds of well-crafted animal models meant to represent the kinds of creatures that the AiG believe to have inhabited Noah's Ark. The installations show everything from familiar brown bears and rhinoceroses to more obscure dinosaur-like creatures. Each sculpture was designed first using sketches and 3D modeling. They were carefully cut from Styrofoam and then hand-painted and sculpted out of epoxy putty, silicone, clay, and synthetic furs—no detail spared. And while there may not be any live animals on the Ark, the uncanny realism of the models might have you second-guessing whether you saw that giraffe move out of the corner of your eye.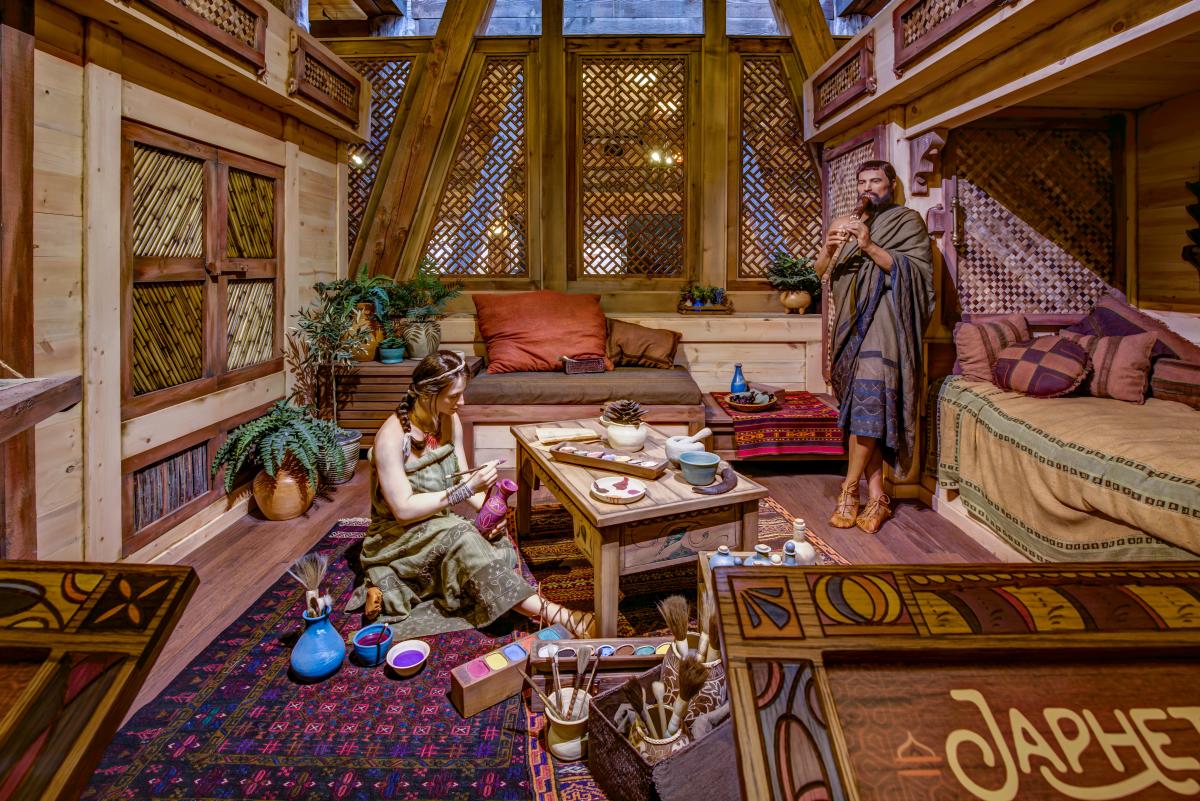 As you climb to the second deck, you will find more animals and dioramas, including Noah's workshop and a blacksmith forge. This area is what AiG believes living quarters would have looked like for Noah and his family. The third deck has displays of what may have been happening inside and outside of the Ark during the flood. Each area is carefully crafted—from the striking displays of the pre-flood world to the meticulous systems that may have been used to feed and water the animals on board the ship. 
MORE THAN JUST A SHIP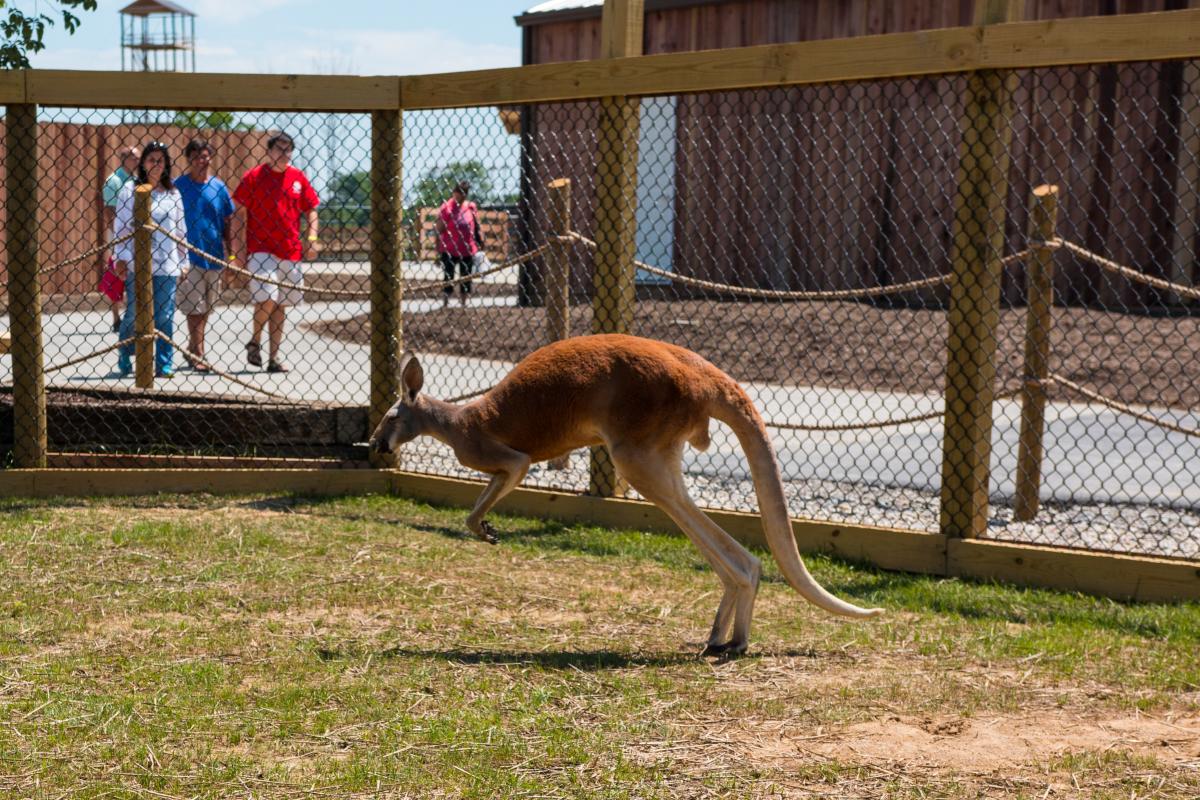 The Ark itself is not the only attraction on the grounds. The Ararat Ridge Zoo houses critters from around the world, and a variety of animal ambassadors allow visitors to get up close and personal during the daily animal shows. You'll have the opportunity to see porcupines, lemurs, sloths, zebras, and more. The kangaroo walkabout allows families to walk through the red kangaroo enclosure and meet the largest marsupials in the world, and the children's zoo encourages children and adults of all ages to meet and learn about pigs and goats of all varieties.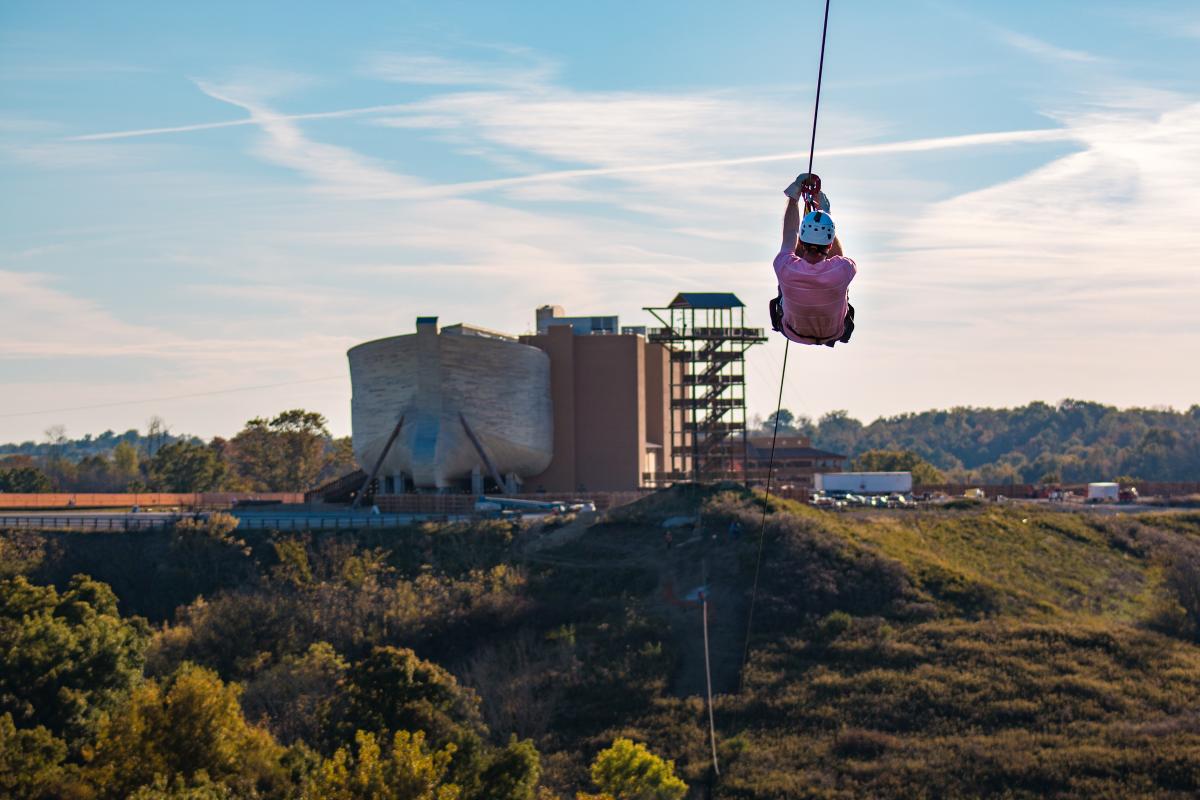 Visitors seeking an adrenaline rush can fly high at Screaming Eagle Aerial Adventures, located on the Ark Encounter grounds. They offer zipline tours, aerial courses, and free falls led by trained staff. Experiences vary by level, and each tour takes roughly 1.5 hours to complete. Visit the Ark Encounter Zip page for more information regarding Screaming Eagle Aerial Tours. 
FINAL THOUGHTS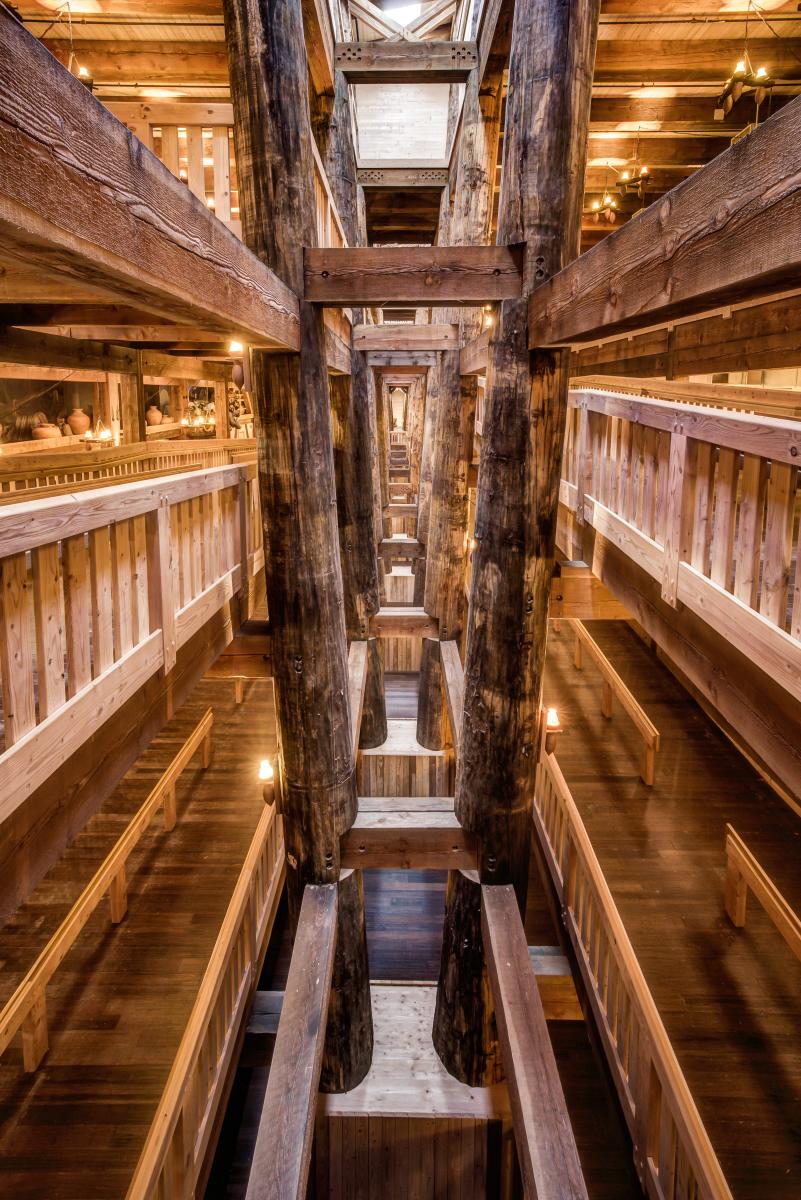 Whether you're a devout believer, a curious skeptic, or just someone seeking a one-of-a-kind attraction, The Ark Encounter in Williamstown, Kentucky, promises to be an unforgettable adventure. The Ark Encounter's grandeur and attention to detail are undeniable. Its massive size, diverse exhibits, and the addition of attractions like the Ararat Ridge Zoo and Screaming Eagle Aerial Adventures make it more than just a wooden ship—it's a complete and unique experience. A visit to the Ark Encounter promises to be an unforgettable journey of a narrative that has withstood the test of time, and you'll find it only in NKY. 
If you have enjoyed this article, please check out our blog page "The Kitchen Table" for additional "Only in NKY" articles featuring our Purple People Bridge, a magic shop, vintage toy store and circus themed brewery.