A Surprising Number of Parallels
 
Does it go too far to say that Covington, Kentucky is to Cincinnati, Ohio as Brooklyn is to Manhattan in NYC? Despite their differences in size, there are some surprising parallels between Northern Kentucky's largest city and New York's most populous borough. Covington shares with Brooklyn a spectrum of diverse culinary destinations, a lively visual arts scene, and an important moment in the history of structural engineering. (What?! More on that below.)
Covington is located directly across the Ohio River from Cincinnati's central business district and many of Cincy's major attractions--including Paul Brown Stadium (Cincinnati Bengals), Great American Ballpark (Cincinnati Reds), and the National Underground Railroad Museum and Freedom Center—and all are within short walking distances of downtown Covington across the historic John A. Roebling Suspension Bridge.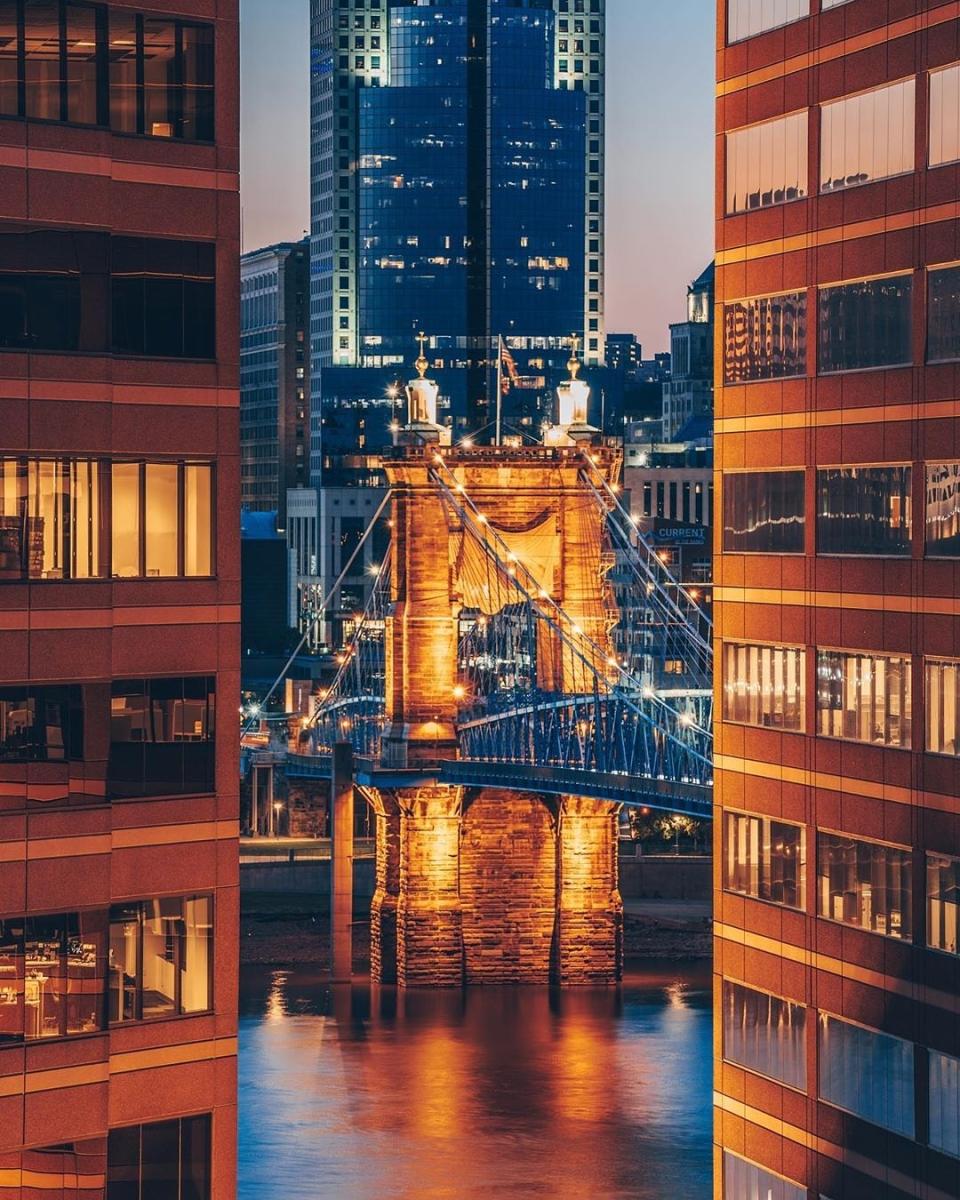 When completed in 1866 (and officially opened to traffic in 1867) the John A. Roebling Bridge connected not only Covington to Cincinnati, but also North to South less than two years after the end of the American Civil War. Simply, and affectionately, known by locals as "The Suspension Bridge," its designer, John A. Roebling, engineered a high-tech, steel-cable suspension system in its construction, enabling the bridge to span 1075 feet over the waterway, making it the longest in the world at the time. Soon after, Roebling and his son Washington and daughter-in-law Emily went to New York to design the city's famous Brooklyn Bridge (completed in 1887) using the Covington-Cincinnati bridge as its prototype.
Today, after a recent restoration, visitors to Covington can check-out and enjoy the Roebling landmark bridge for themselves. Visit the Covington-Cincinnati Suspension Bridge Committee's website to learn more.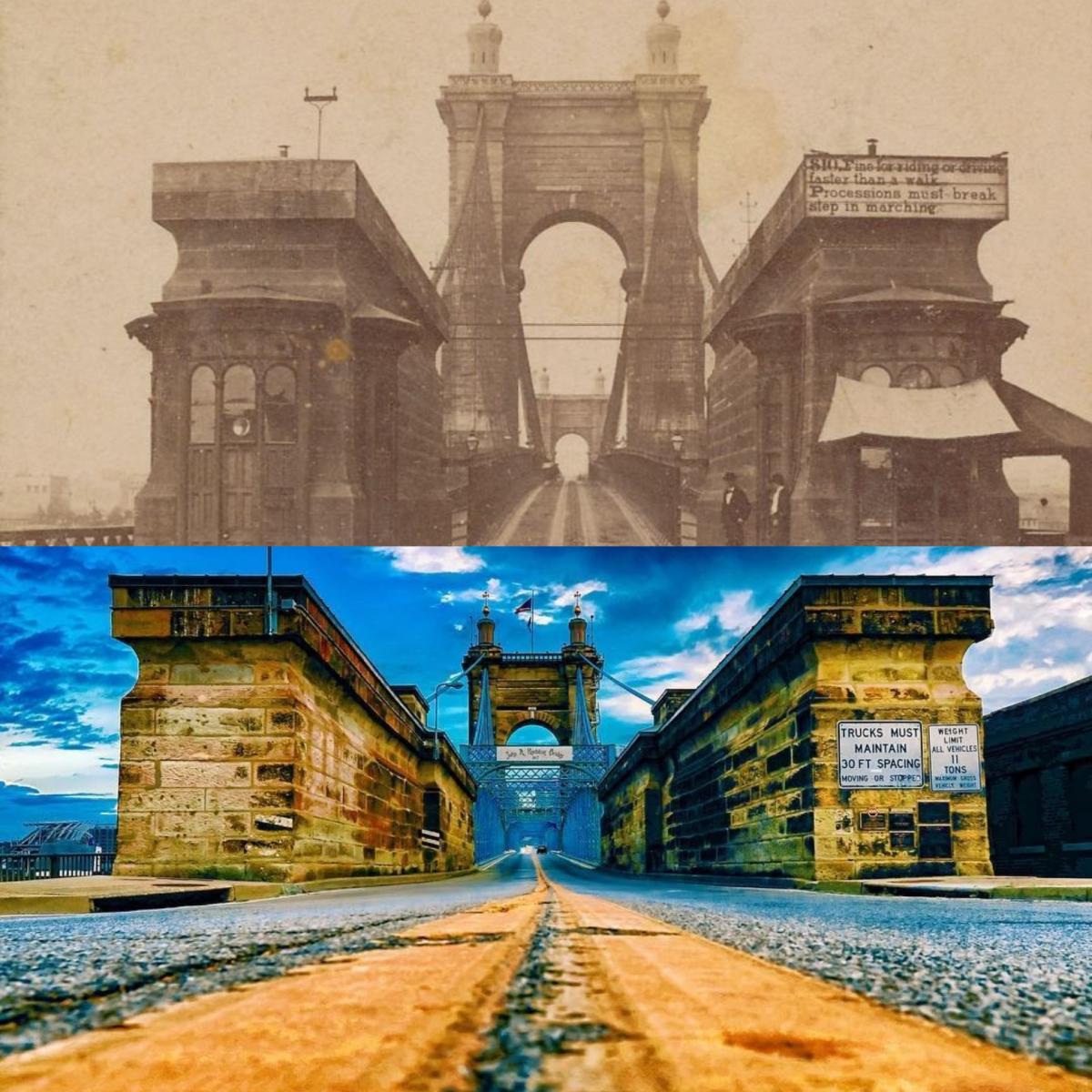 And just as Brooklyn has enjoyed a renaissance over the past few decades—rivaling Manhattan with a vibrant foodie culture and avant-garde arts scene—Covington has also attracted a diversity of new restaurants and thriving cultural destinations.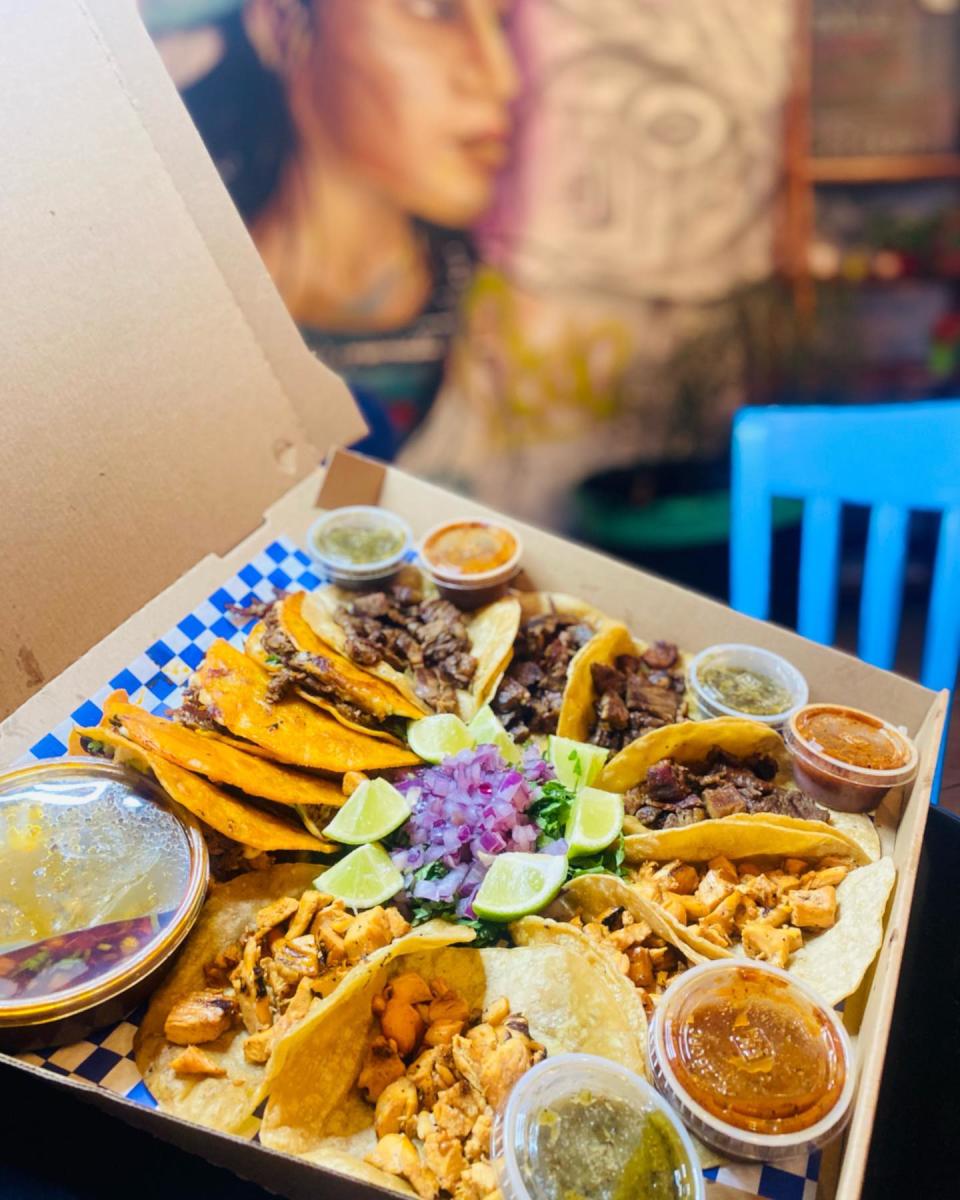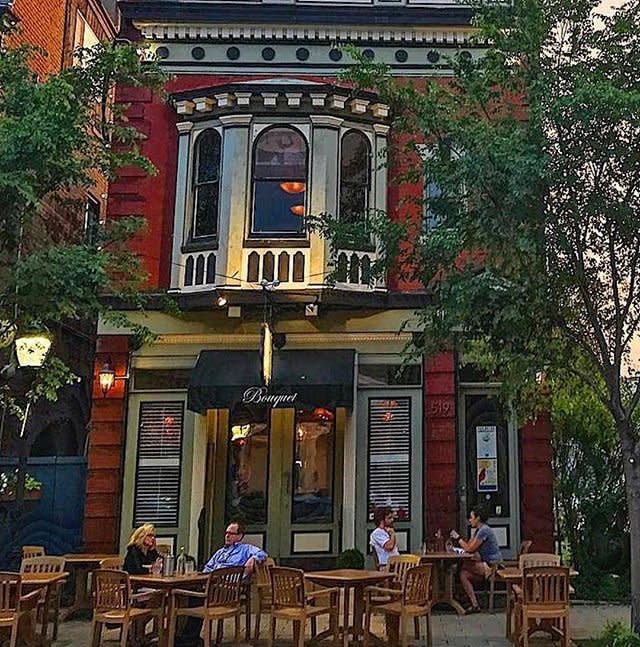 Some standouts in Covington's culinary scene include Chef Stephen Williams' award-winning restaurant Bouquet specializing in dishes made from ingredients gathered from local and sustainable farms. Also on the list of "must experience" venues are Libby's Southern Comfort (known for new takes on classic Southern dishes) and Olla Taqueria Gutierrez (updated – and delicious – versions of Mexican street fare.)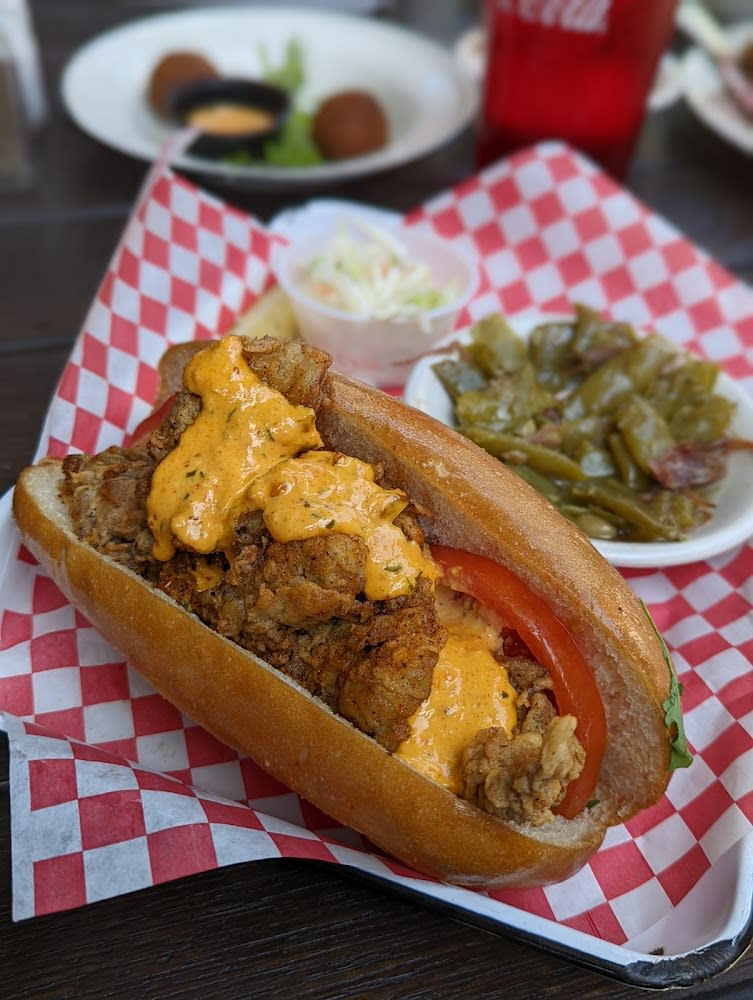 And for Asian-inspired food, head over to Riverside Korean (known for authentic "consistently Korean" cuisine in a modern setting) and Kung Food AmerAsia (known for Chinese dishes with a "soul food" vibe).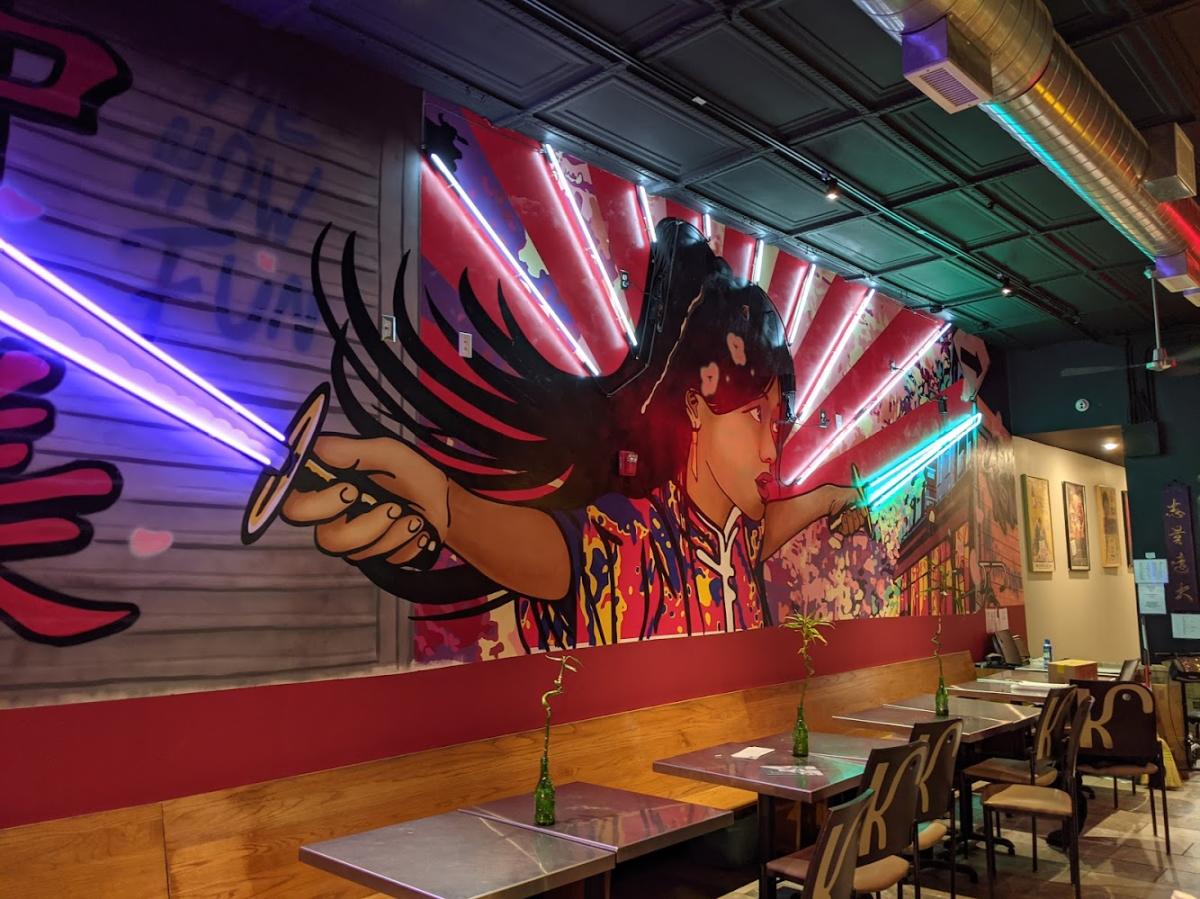 Anchoring Covington's burgeoning art scene is the Baker Hunt Art and Cultural Center. Established in 1922, the center today offers modern classes and workshops — and date night experiences! — in drawing, painting, photography, ceramics, sewing, dance, yoga and cooking. (Summer sessions start June 13.)
In recent years, Covington has also become home to the Hellmann Creative Center, housing artists' studios and event spaces within a renovated 150-year-old lumber mill.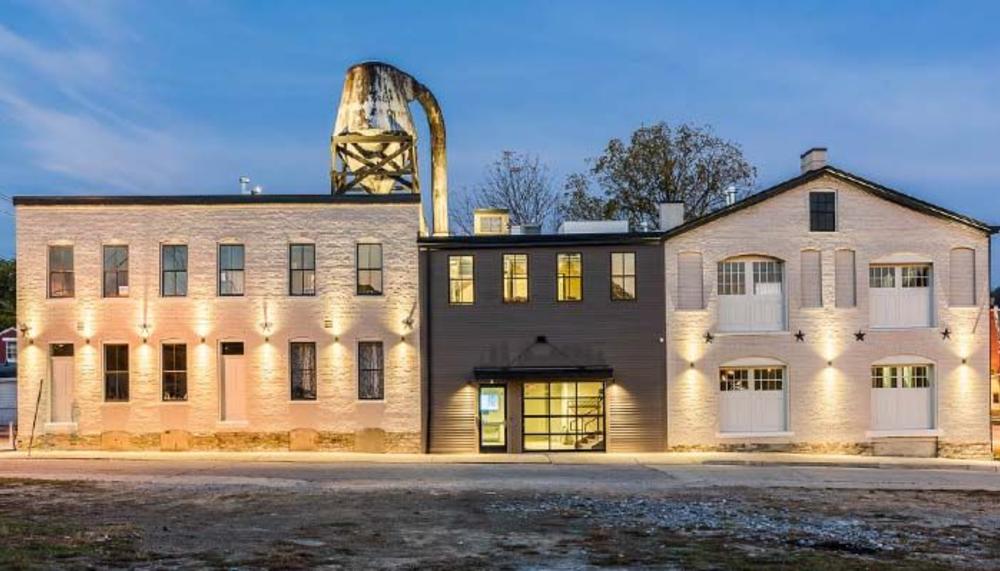 Newer galleries and shops also populate the city, including artist Stacey Vests' East to Vest (specializing in wearable art); Purple Paisley where visitors can buy art and craftwork from local artists and makers; and Jeff & John Winkle Studio, in nearby Ludlow, where identical twins Jeff and John (both professional graphic designers) sell artistic fare, including paintings and drawings, and also frame artwork for customers.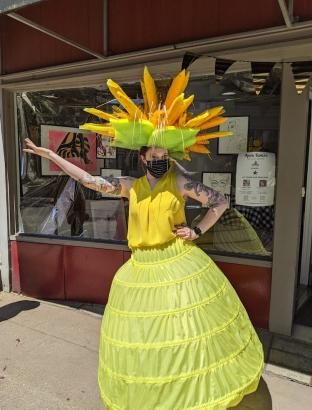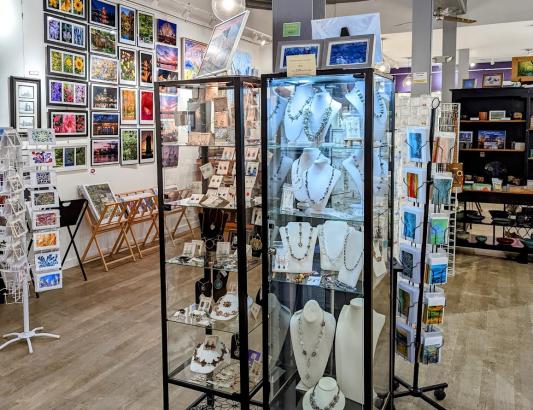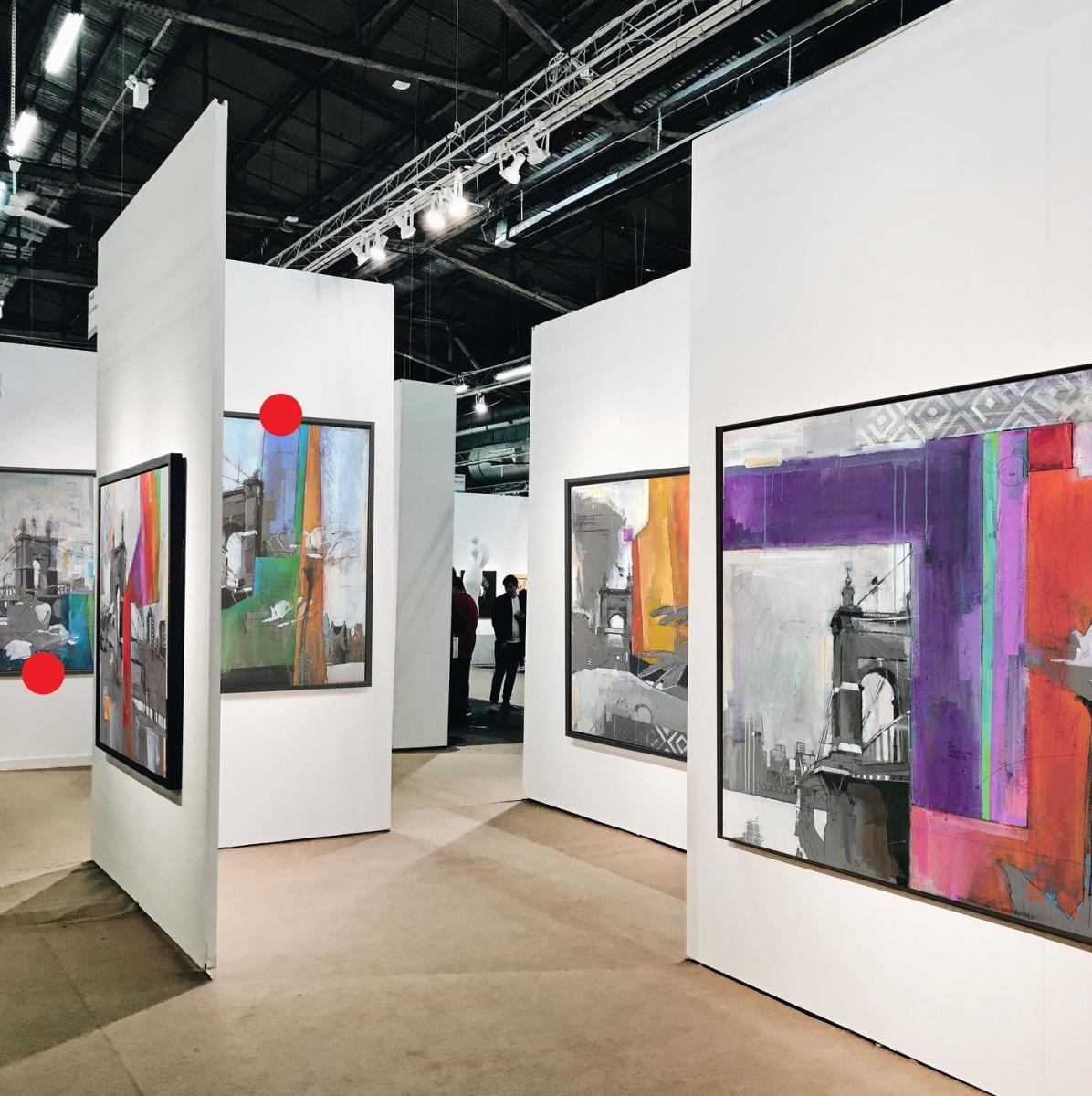 AND, don't forget about the NKY Art Tours, providing self-guided tours of Covington's public art scene. Included is the Riverside Drive Sculpture Tour, featuring bronze likenesses of famous people from Kentucky's history. Other tours offer in-depth perspectives on Covington's amazing program of street murals, including the Covington Central Business District Tour focusing on a wide variety of Covington murals created in diverse artistic styles.
So, what are you waiting for? Visit Covington and experience its historic suspension bridge, cool culinary destinations, and vibrant art scene—and see why comparisons with its larger urban colleague, Brooklyn, might not be as farfetched as first imagined. Looking forward to seeing you!