Olla.  It means "cooking pot" in Spanish, but in Covington, Kentucky it means delicious Mexican street food!  Let's just say if it's coming from Olla's "cooking pot," you'll want to eat it.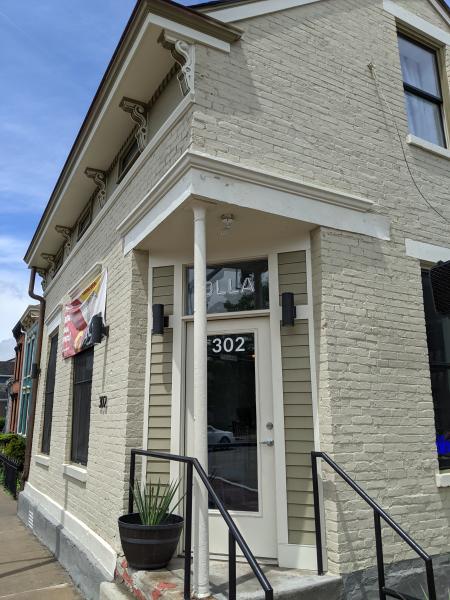 Olla. Taqueria Gutierrez
Located on the street corner at 302 Martin Luther King Boulevard in Covington, Olla Taqueria Gutierrez was scheduled to open in May of 2020, but the pandemic pushed that schedule back much further than any of us anticipated.  But we're so glad to have Olla open now!  
We visited on the third day they were in business and we were so impressed!  The interior is colorful and fun, much like the food they serve.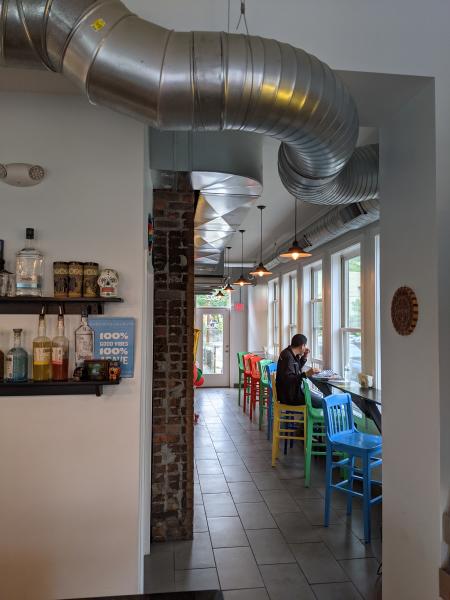 By the time we finished our lunch, this hallway of seating was completely full--the word is getting out quickly that there's a new taco place in Covington and it's top-notch!
The menu.  So hard to choose!  My coworkers and I ordered a variety of things off the menu and couldn't wait to dig in.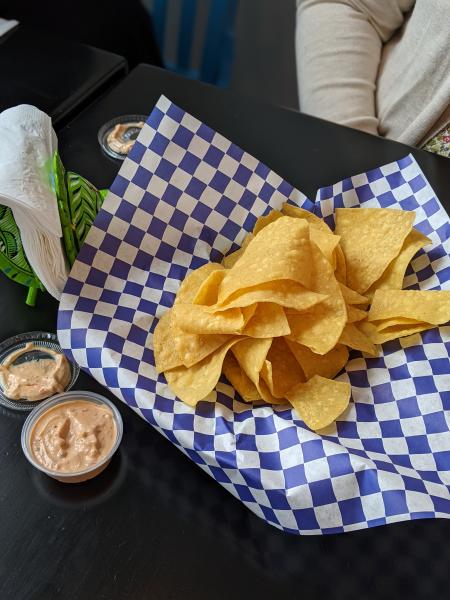 First up, chips and... some kind of house-made sauce!  I'm not a honestly not big fan of sauces in general (not even ranch, mayo, or mustard), but I tried this one and it was tasty.  My coworker noted that she thought it had some kind of thousand-island base to it.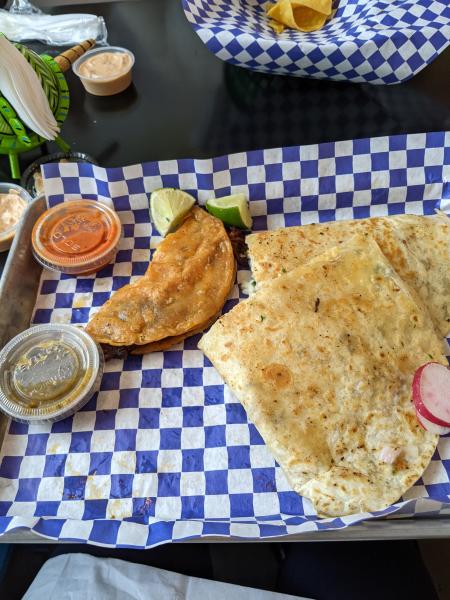 Birria Tacos
My coworker ordered a chicken quesadilla and one birria taco.  None of us had previously had birria tacos elsewhere, but this one was certainly a hit!  The quesadilla was huge and filling--probably enough for to share, especially if you're planning to sample some other things.
Another coworker opted for the chicken taco, a birria taco, and a side of rice.  I sampled her rice and it was especially delicious--not dry and with the perfect seasonings.  She likes things spicy and noted that she expected the chicken to have a little more flavor--but nothing the hot sauce couldn't help add a kick to.  ;)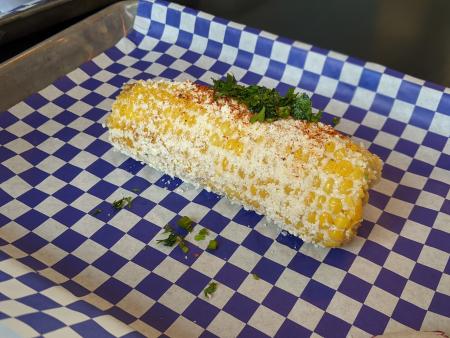 I was excited to try the elote and it didn't disappoint.  Delicious!  And very generous with the cheese--my favorite!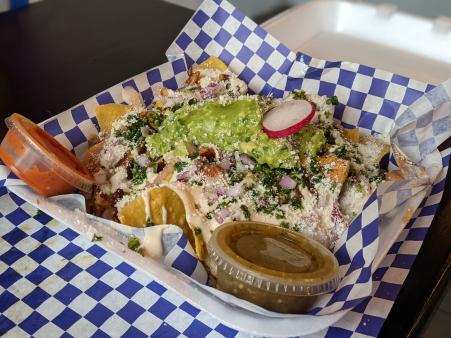 Next was the highlight of everyone's meal... I had asked the server what his favorite thing on the menu is and he said the Guti Fries.  It sounded good, but I strayed just a bit from his recommendation and settled on the Guti Nachos instead since I had my heart set on Mexican food and the idea of fries threw me off a little.  Wow--the three of us agreed that these nachos were certainly some of the best we've had in the Cincinnati region.  Everything from the guacamole to the cheese was so fresh and flavorful.  There was a hint of something sweet that we still can't exactly identify, but the flavor combinations were incredible.  Highly recommend and will return to follow the advice of our server and try the Guti Fries next time!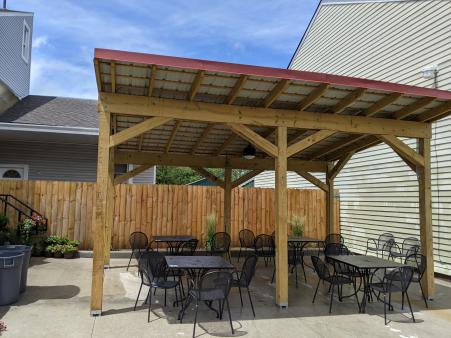 It was raining when we first arrived, so we didn't get to sit outside, but Olla has some outdoor seating options in addition to their indoor dining and carryout.  
If you're a frequent Covington diner, you might recognize Sergio, the owner of Olla, from his father's business, Gutierrez Deli.  If you're a fan of Gutierrez, head to Olla soon!  And if you've never heard of Gutierrez, you now have two restaurants to add to your list.  Thank me later.  ;)