As we say over on our very own NKY bourbon trail The B-Line®, "Cheers, y'all!" September's back and it's time to celebrate Bourbon Heritage Month!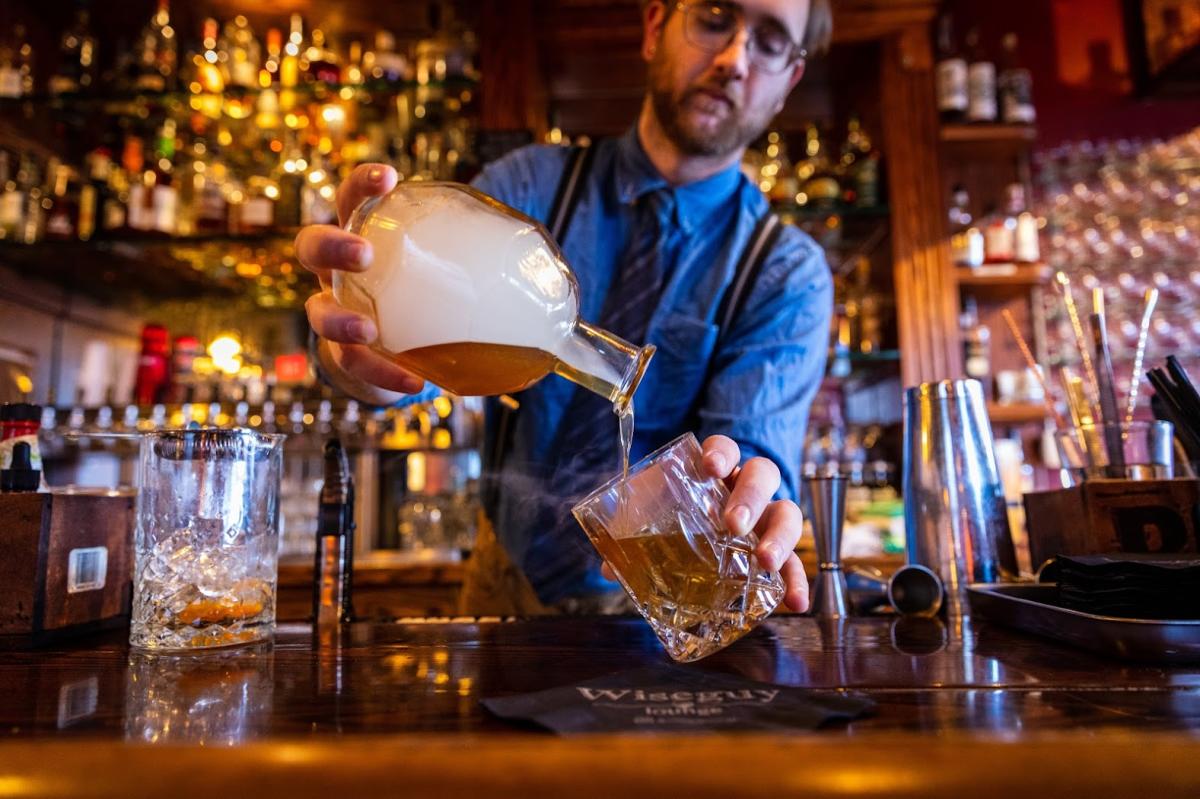 History of National Bourbon Heritage Month
Before I clue you in to some of the best bourbon things to do in the Northern Kentucky/Cincy Region this September, here's a dollop of history from our CEO and Chief Bourbon Sipper, Julie Kirkpatrick:
"I want to take a minute to explain the history behind the history and how we in NKY own our little slice of Bourbon Heritage Month.
So, let's head back to 2007 and spend a little time with an epic Northern Kentuckian, Senator Jim Bunning. The man was a baseball player, Kentucky Legislator, and elected to the US Senate. It was Senator Bunning that pushed in 2007 for a US Senate Resolution that designated September 2007 as National Bourbon Heritage Month and for the first time used the phrase America's Native Spirit.
Of course, as an industry it was off to the races. I would be remiss if I didn't note that all resolutions are only as good as the time for which they are specified so technically only September 2007 was declared National Bourbon Heritage Month. But that hasn't stopped all soul and sundry from claiming it every year since.
What is true is that every year Kentucky's governor declares EVERY September, Kentucky Bourbon Heritage Month and however you feel about what is right and what is wrong, the fact remains that we celebrate Bourbon and its impact on our great Commonwealth every September, or every day that ends in a "y" if you're a truly dedicated bourbon fan."
Top Ways to Enjoy Bourbon Heritage Month in NKY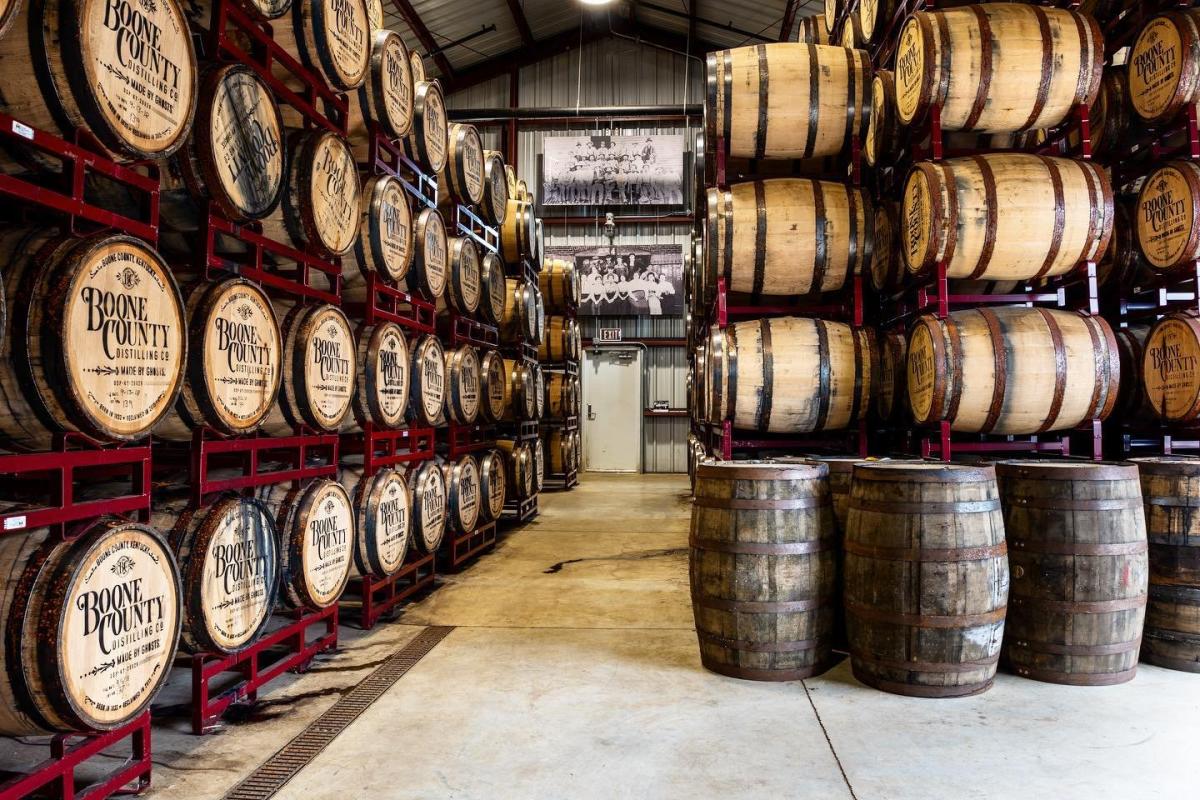 First and foremost, if you haven't sipped along our self-guided bourbon tour The B-Line, September is a great month to start. The B-Line is comprised of 25 different "sipping points" including the Best Bourbon Bars in America, according to The Bourbon Review, 7 bourbon distilleries all of which are also on the Kentucky Bourbon Trail Craft Tour®, and restaurants with bourbon-infused menus and significant bourbon selections.
Go to 2 of The B-Line distilleries, 2 of the restaurants, and 2 of the bars and we'll send you a free gift of your choosing. You can get an engraved glen cairn glass, a hat, whiskey stones or one of these fun B-Line t-shirts.
Get your passport for The B-Line on your phone here. Or you can pick up a paper copy of it in any of The B-Line stops and get it stamped.

Bourbon Centered Events
September brings a slew of bourbon fun to the NKY and Cincy Region. On The B-Line alone you'll find drink specials, flight nights, Bourbon Trivia, rare tastings and more. Here are a couple of highlights: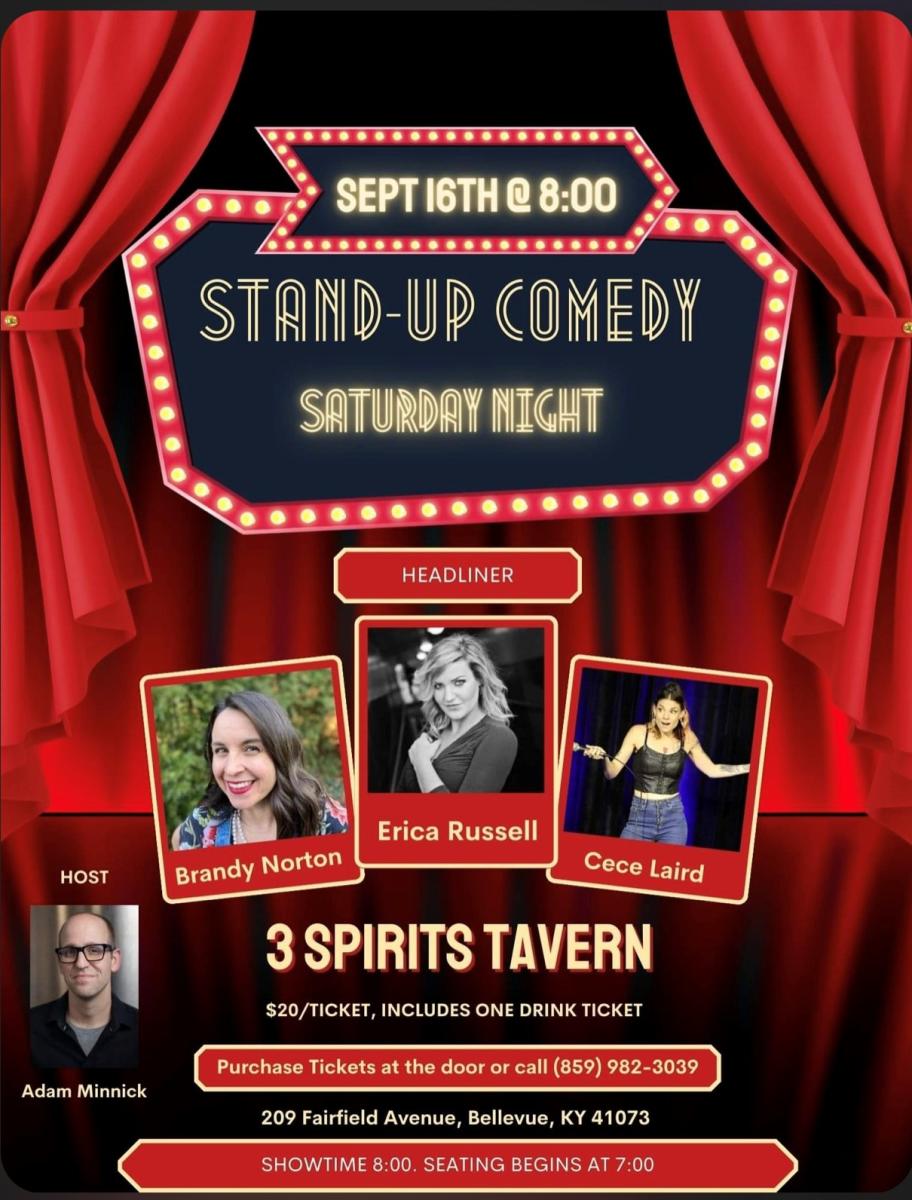 Comedy and Cocktails at Three Spirits Tavern
Enjoy stand-up comedy on the patio! Can't wait to see Adam Minnick, Brandy Norton, Erica Russell, & Cece Laird Saturday night, Sept 16th! Patio seating for this comedy event begins at 7PM, Stand-up Comedy Show is 8-10PM. Your ticket includes one drink ticket to use for a select beer, house wine, or select bourbon cocktail for this special event! See more details here.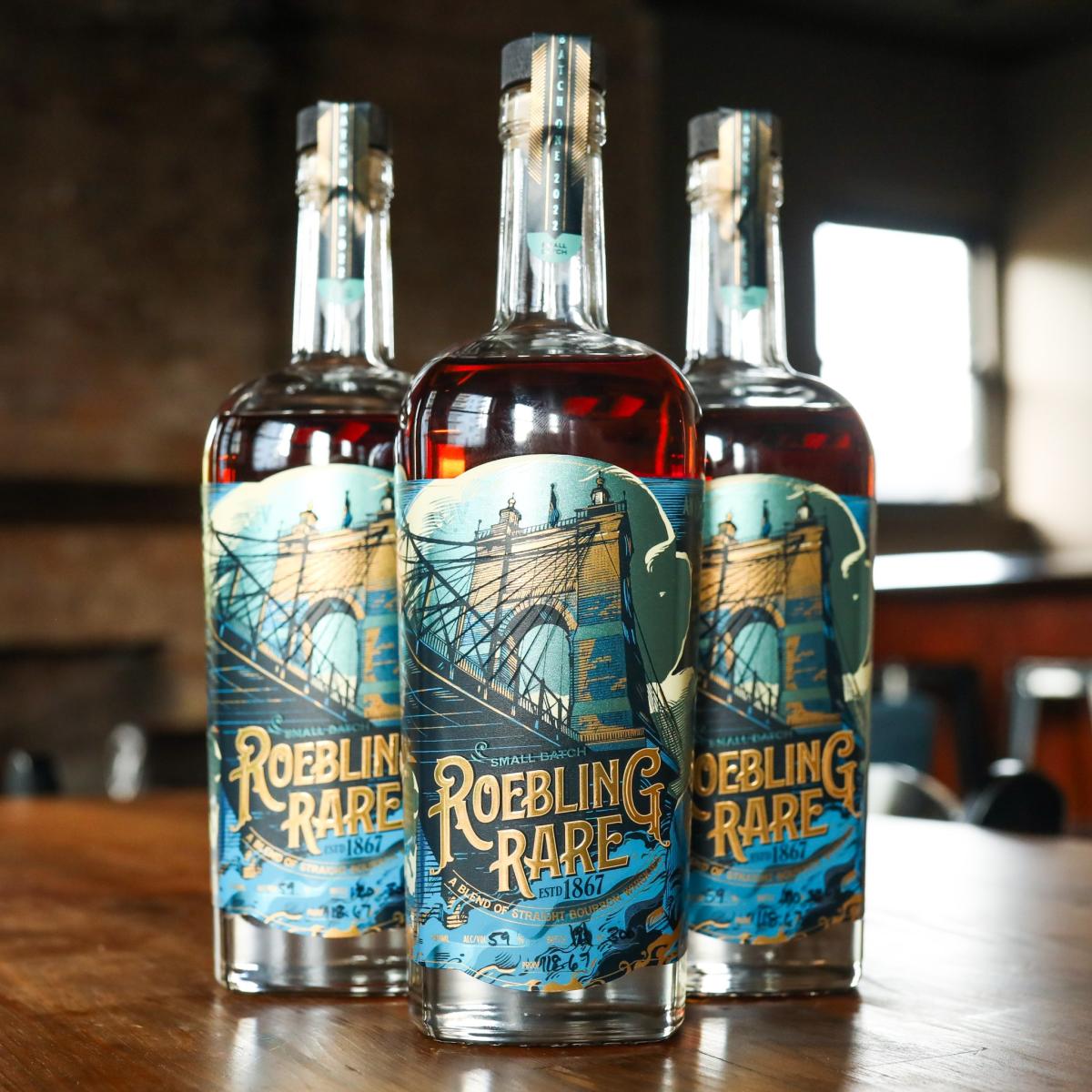 Roebling Rare Tasting Night at Smoke Justis
Enjoy a welcome cocktail, a 1oz pour and a bottle for $110! Get more info here. 
Stay tuned to both our meetNKY Events calendar as well as The B-Line's more bourbon-focused Events page for the slate of bourbon fun. Both calendars will be rapidly updated as new events are announced.
Take a Bourbon Road Trip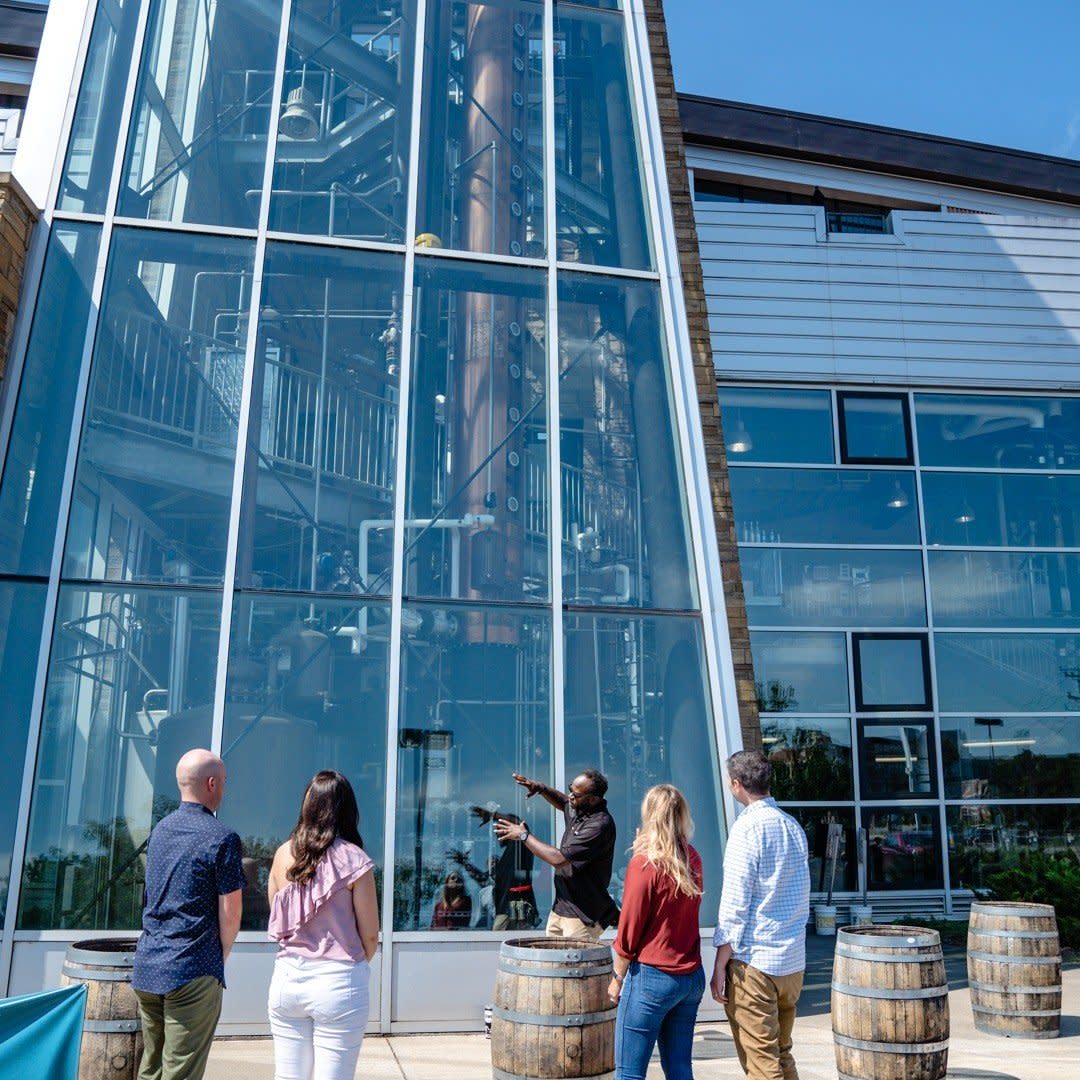 Speaking of bourbon heritage, three cities in Kentucky that are steeped in it – Covington, Frankfort, and Bardstown—have partnered to create an authentic bourbon road trip. In their own words,
Whether you want to sip from the world's largest collection of Kentucky bourbons, discover what bourbon really means to Kentucky, savor once-in-a-lifetime moments, tap into edgy innovations and heartfelt traditions, or stock up on local artisan products, you'll find it here.
September is a beautiful month in Kentucky for road trips. We've even got a Covington Itinerary prepped for you to kick off your Come Find Bourbon adventures. Learn more about Come Find Bourbon here on their site.
During all your Bourbon Month celebrations, please remember to sip responsibly like a true Kentuckian.
Check out our bourbon-centered listings below for even more ways to enjoy.