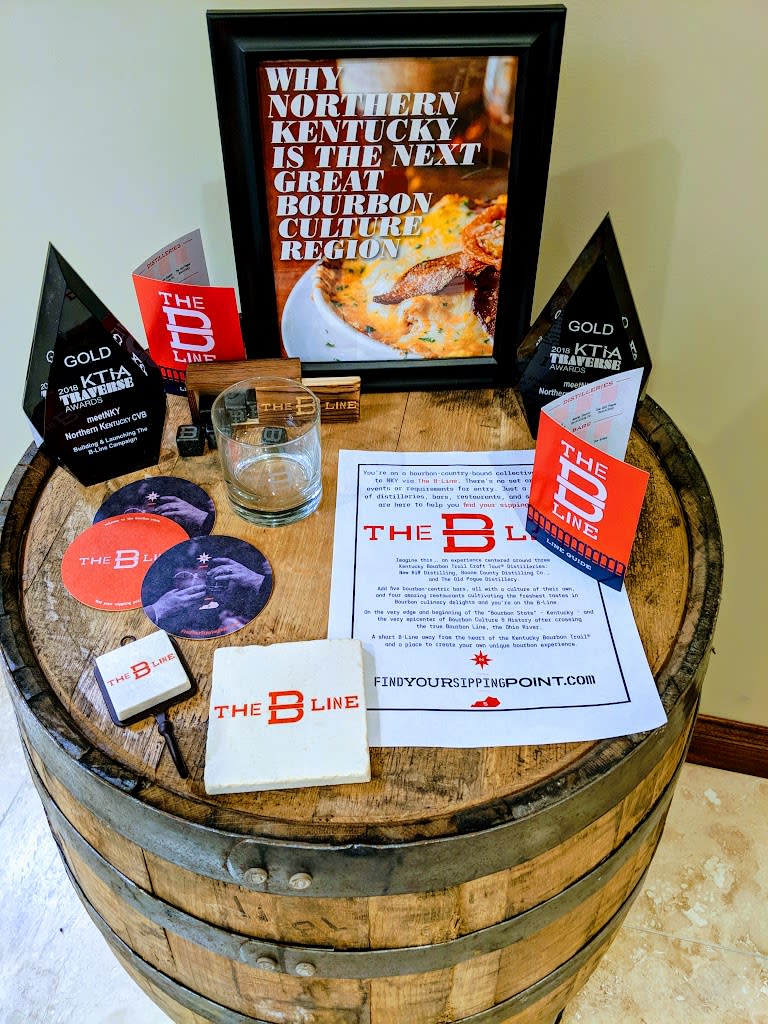 The B-Line launched in the spring of 2018 and has been thriving since the day it was announced. It's a self-guided bourbon tour of distilleries, some of the best bourbon bars in America, and bourbon-centric restaurants in Northern Kentucky. Stop in at two of each and earn some free bourbon swag!
The B-Line has drawn bourbon enthusiasts from all over the world to the "top of the south" here in NKY. And now they'll have a couple more places to add to their Amber Adventures. After weighing many applications, another restaurant has been chosen for the lineup: Coppin's Restaurant and Bar.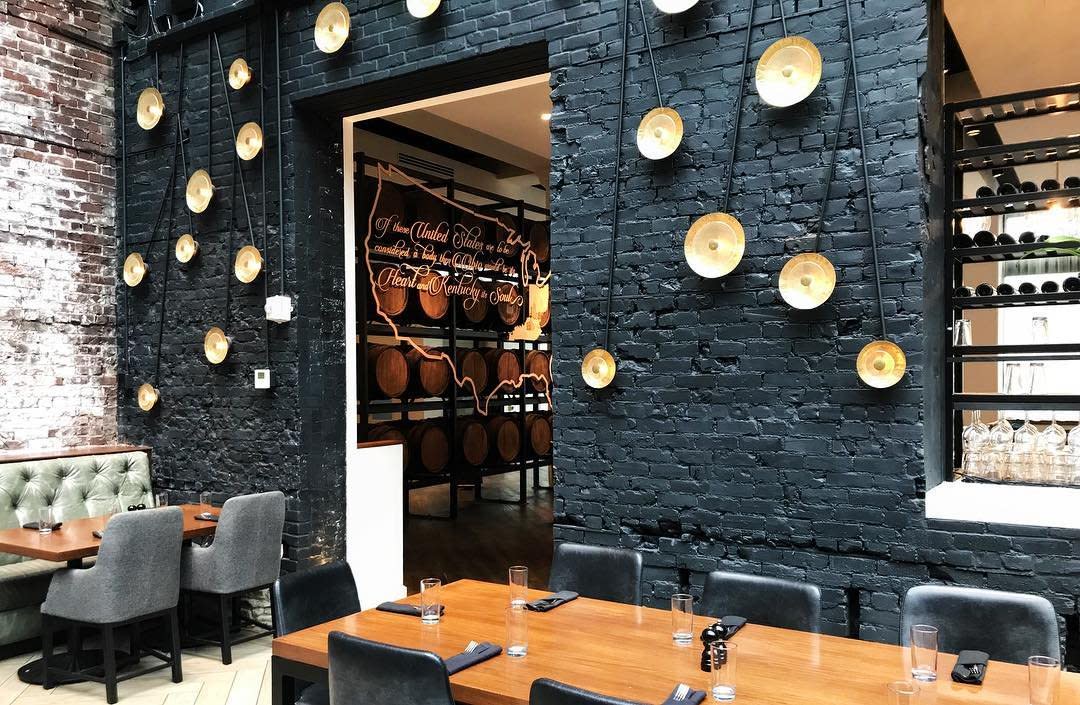 Coppin's Restaurant Joins The B-Line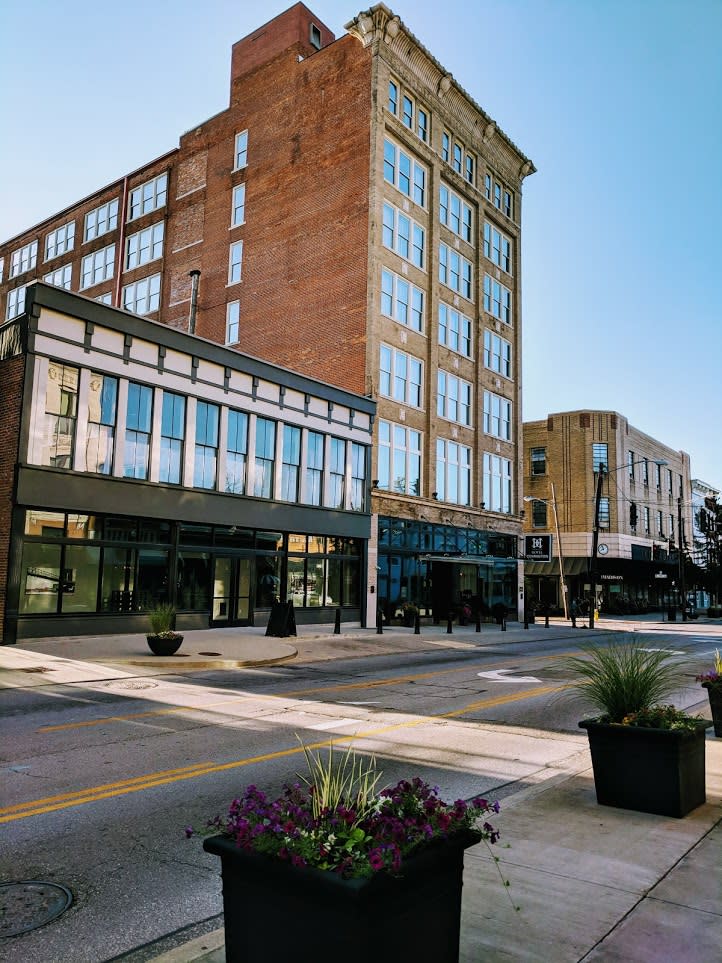 Coppin's is located in the Hotel Covington, recently named the "best hotel in Kentucky." Like every restaurant on The B-Line, Coppin's must maintain a collection of more than 50 bourbons, with an emphasis on those from Kentucky, as well as stocking all varieties from The B-Line distilleries. Coppin's has also completed Stave and Thief Establishment Level Certification through Moonshine University and offers signature bourbon infused cuisine.
From the rack of bourbon barrels featuring a map of the Commonwealth, to dishes like Father's Country Ham with Biscuits and Bourbon Honey, Coppin's is not only bourbon-infused, but redolent with the other flavors of Kentucky.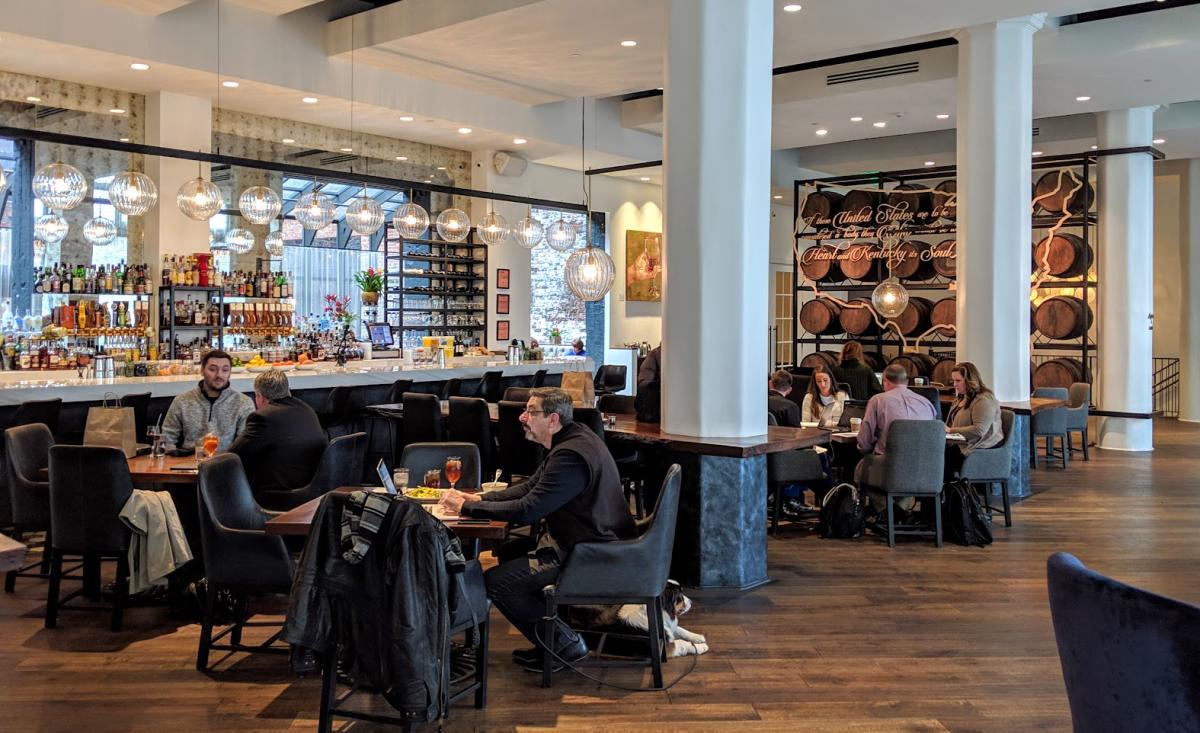 Enjoy them in the spacious, sleek, and friendly bar area.
Or in the glass-roofed restaurant.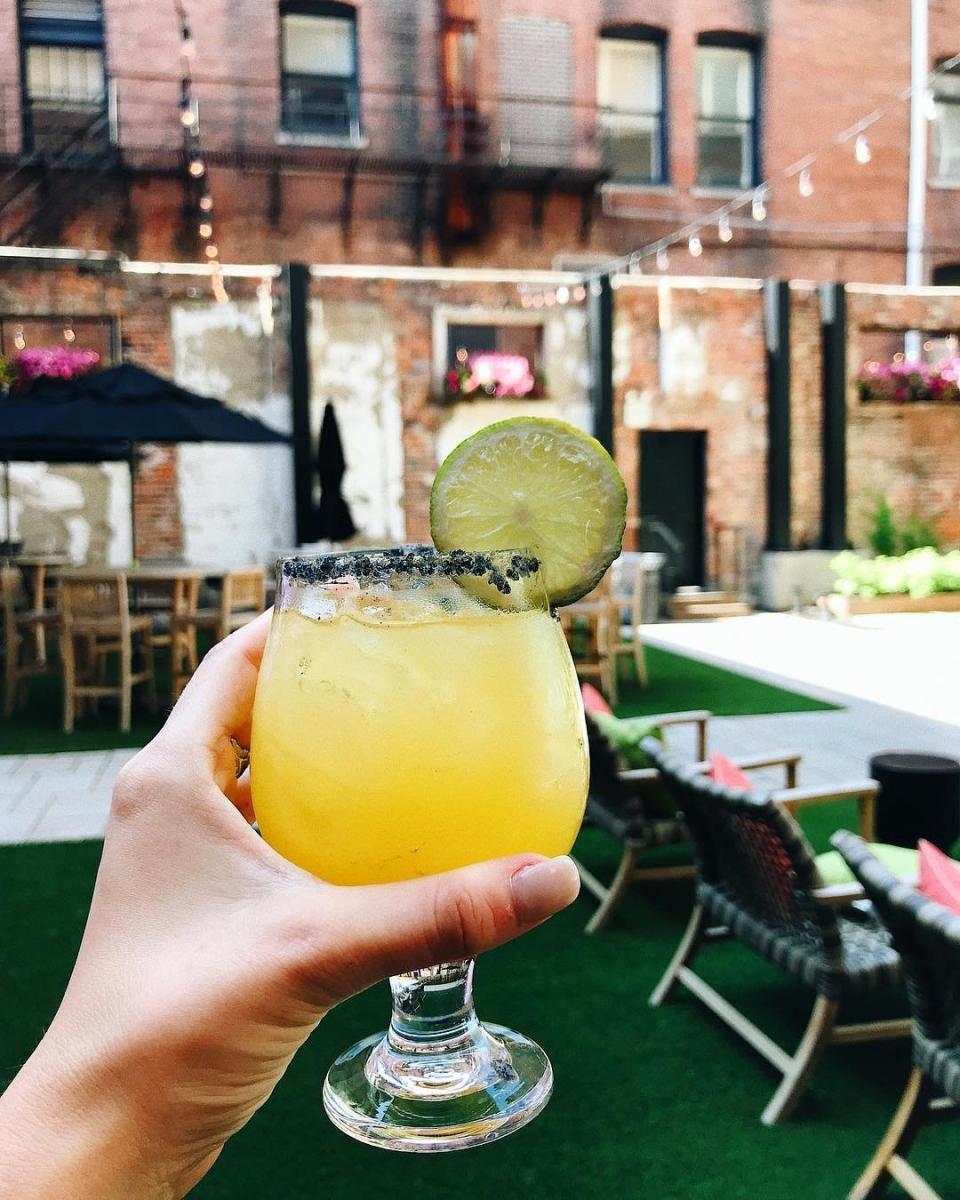 Or outside on their wonderful patio.
We're so excited to have this award-winning, gem of a restaurant join The B-Line! If you've had the pleasure of dining there, you know why. And if you haven't, make a B-Line to this newest member of our local bourbon tour!