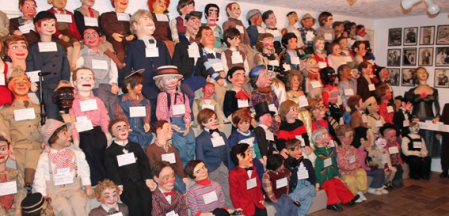 After an extremely difficult year in 2020, nonprofit organization Vent Haven Museum is booming with activity and growth, thanks to the upcoming return of their annual convention, a new book, and a 5K fundraiser..
"2020 was a terrible year for us and so many other small museums," said Lisa Sweasy, the curator and director of the Vent Haven Museum.  "We had about half our normal tourism revenue and our convention, which is our primary source of income, was cancelled."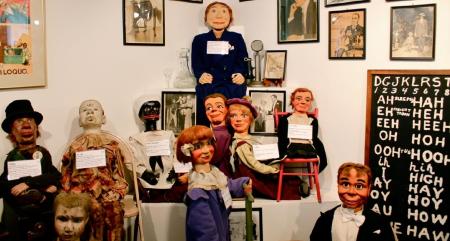 A Meeting of the Dummies
July 14-17 ventriloquists, and their fans, from around the world will gather in Northern Kentucky for The Vent Haven International Ventriloquist Convention.
"The artists and fans come together to learn, perform, and share their skills and knowledge with one another," said Sweasy. "Anyone interested in ventriloquism is welcome and we have attendees aging from 6 to 96.  It's a family-friendly (event)."
The convention, hosted by Vent Haven since 1975, will be held at the Airport Holiday Inn in Hebron. The website for information and registration is www.vhconvention.com.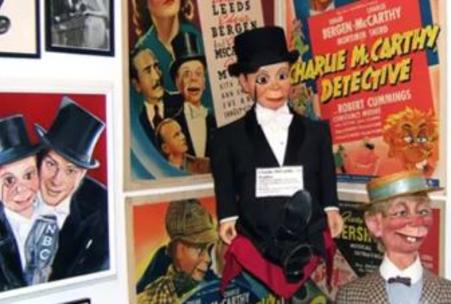 Read About the Dummies 
One thing that has helped the museum ride out the pandemic is publicity and proceeds from a recently released book about the museum and ventriloquism, I'm No Dummy Everyday: 365 Days of Ventriloquial Oddities, Curiosities and Fun Facts. 
"It's a great book for anyone interested in ventriloquism, trivia, or unique art forms," Sweasy said. "Each page shares something different about the history and art of ventriloquism... The book has helped spread the word about Vent Haven to those interested in unique attractions."
The book covers ventriloquism through the ages and demonstrates how this art dominated the 1950s, 60s, and even the early 70s show business industry. 
Authors Bryan Simon and Marge Engesser made the trip from Los Angeles to Vent Haven twice during an entire year of research as part of their writing process.  Engesser said the best thing about creating the book was getting to visit Vent Haven.
"I was amazed at the museum's comprehensive collection of resources for research on the subject," she said. "This fact is demonstrated by some entries in the book. Not only the ventriloquial figures themselves but also numerous letters, posters, videos, vinyl records, sheet music etc."
The book reflects Vent Haven and its homage to a very unique and well-loved art form, according to Engesser.
"The artist would not exist without the art and the art would not exist without the artist," Simon said. "This is the same relationship between puppet and ventriloquist.  You can go back some 40 thousand years to the earliest cave paintings and today they are speaking to us about their life and times."
And Vent Haven is all about preserving that and has maintained great success in doing so.  A recent 5K fundraiser event, The Vent Haven Dummy Run, raised funds for its capital funds campaign for a new facility that will be built this fall.
"Nowhere else can you see a collection of this magnitude with a corresponding massive archive that tells the story of each piece here," Sweasy said of the Fort Mitchell museum. "It must be seen to be believed."
And seen it will be.  Schedule a tour of Vent Haven at 33 W Maple Ave, Fort Mitchell, KY 41011, adopt a dummy online, make a donation, and follow their website (www.venthaven.org) and social media to help keep this jewel a staple of the Northern Kentucky community.
This article first appeared on River City News.  View the full article here.