The best time of the year is quickly approaching, Holiday Season 2022. And since it looks like that perfect gift may be elusive this year, we want to provide you with an Ultimate Gift Guide From NKY. We think that giving the gift of Northern Kentucky is the perfect way to showcase a place that you love to visit or a place that you're proud to represent. 
First up, maybe a unique gift celebrating all things magical from Covington, Ky's Hierophany and Hedge. This bespoke shop on Pike Street in Covington's Madison District, offers a serious collector their own chance at a magic wand a la Harry Potter or maybe a special Tarot card set for the emerging fortune teller in your life. The hours to visit and shop are limited but it is such a wonderful gem that must be visited to take in all of their offerings. 
While in Covington, if you're looking for a luxury gift, then we absolutely recommend browsing the inventory at Donna Salyers Fabulous Furs. This don't-miss experience offers some of the most beautiful and luxurious faux furs items in the world. These items are the benchmark for a special gift and have been loved as one of Oprah Winfrey's Favorite Things as well as being in countless fashion magazines. If you decide to shop in person, make sure to check out their special love story to the region, The Hotel Covington. You may find one of Donna's furs gracing your guest room.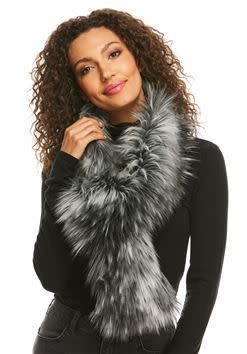 You know that we always have a spirted time in Northern Kentucky. And two of our favorite things this year come from two of our local distilleries. First, Boone County Distilling's Bourbon Cream is a great gift for the spirit lover in your friend group. This delightful bourbon concoction goes great as an after dinner treating and also makes some pretty fabulous Bourbon Whipped Cream. But also in the running for one of our favorite things this year is Neeley Family Distilling's Southern Dew Chocolate Moonshine Truffle. Talk about dessert in a glass! It's a perfect blend of an Irish cream base with chocolate fudge, vanilla, and walnut flavors.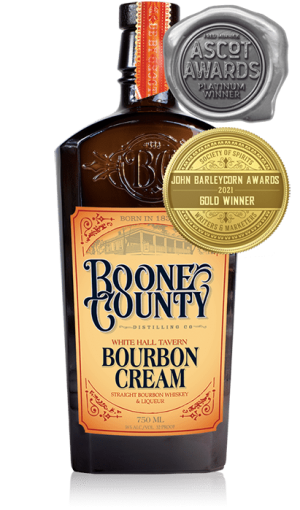 There are so many ways to give the gift of Northern Kentucky and without a doubt the tastes from all the restaurants in Covington, Florence and Newport are sure to delight. Giving a gift card of a local restaurant is a special way to celebrate and if you are lucky, maybe you will get invited to share a great meal as well. We have compiled a great list of local places to shop and get gift cards to get your started. 
However you celebrate this year, we all have so much to be thankful for as we wrap up 2021. We wish you the best and brightest of good tidings and hope to see you in NKY soon.