Cincinnati Music Fest July 21-23, 2022
The Cincinnati Music Festival is back for 2022 and bigger than ever! Did you know it's the largest event of its kind in the U.S.? We're thrilled to have it every year here in the Cincy/NKY region.
This year's headliners are Ari Lennox, Janet Jackson, and Charlie Wilson. Cincy Music Fest 2022 also brings you BJ the Chicago Kid, Fantasia, Tony, Toni, Tone!, The O'Jays, Tank, and many more. Don't sleep on getting your tickets!
Festival 513 and Cincy Soul: The Black Taste
If you've never attended the Cincinnati Music Festival before, you might not know that in addition to the amazing musical lineup, there are also two linked festivals that weekend- Festival 513 and Cincy Soul.
Festival 513 is a row of dozens of vendors: food, shopping, arts, and more all weekend on Freedom Way, just across from Paul Brown Stadium, where the Cincy Music Fest takes place.
Cincy Soul: The Black Taste happens a couple blocks away on Fountain Square (between 5th St., Walnut, and Vine in downtown Cincy.) It's a collab between Black-owned food trucks, caterers, and restaurants in the Cincy and NKY area.
Vibe Cincinnati's Untold Speaker Series
In 2022, you can also hear from a spectacular lineup of speakers at the Vibe Cincinnati Untold Speaker Series, Friday July 22 – Saturday July 23. Hear the stories of Victoria Eady Butler, Dr. Gina Page, Joi Brown, Raekwon the Chef, the Hon. Ambassador Andrew Young, and the Women's Liberation Workshop.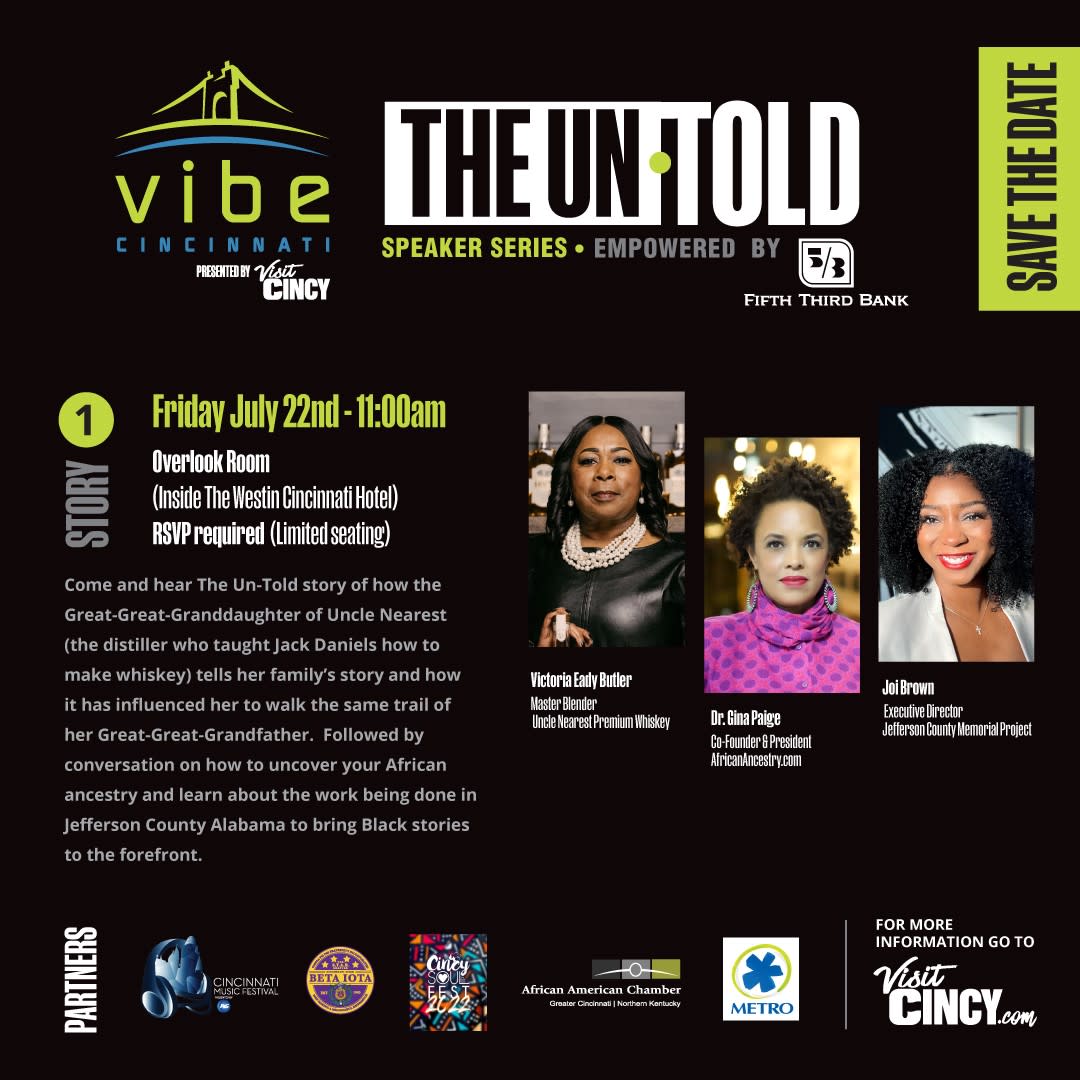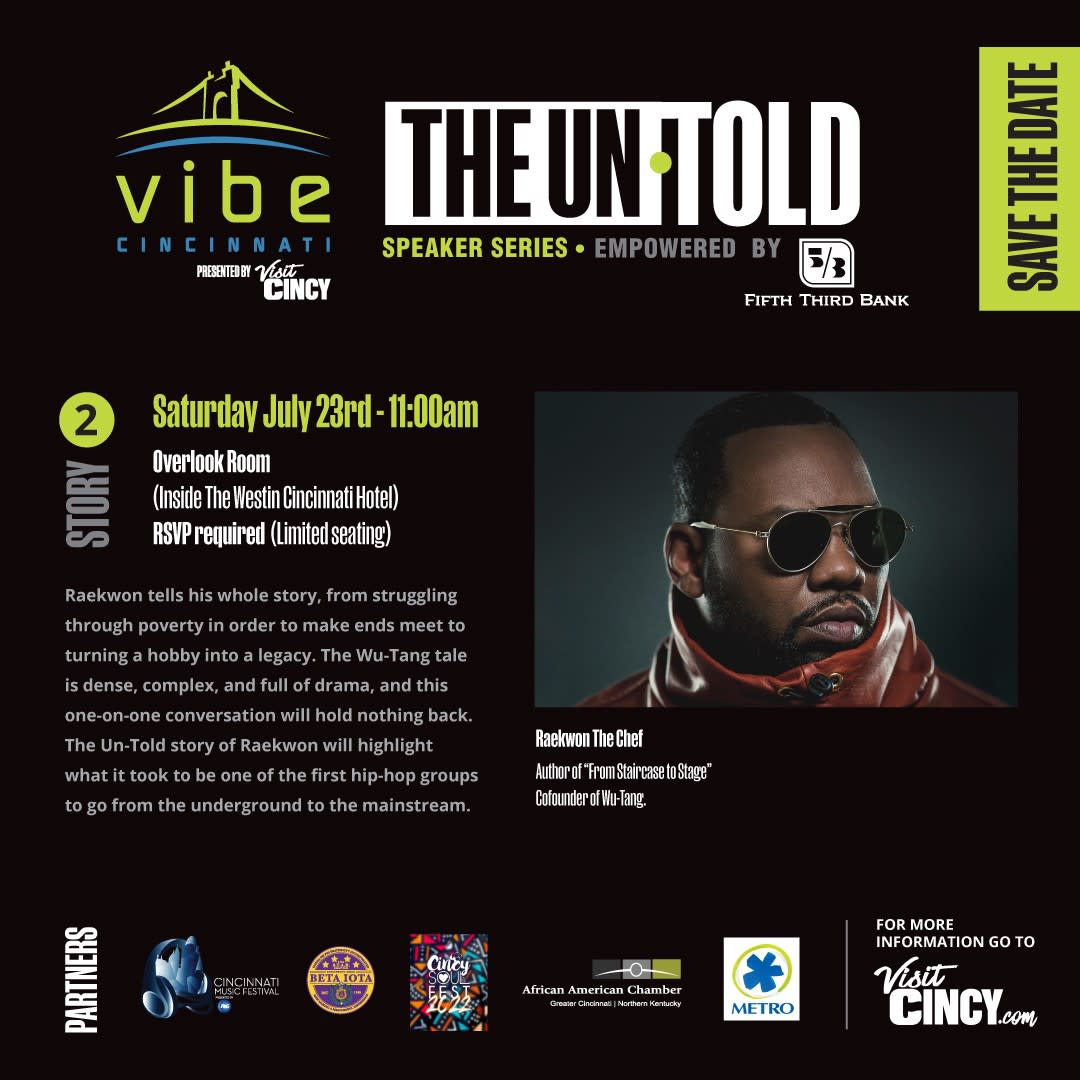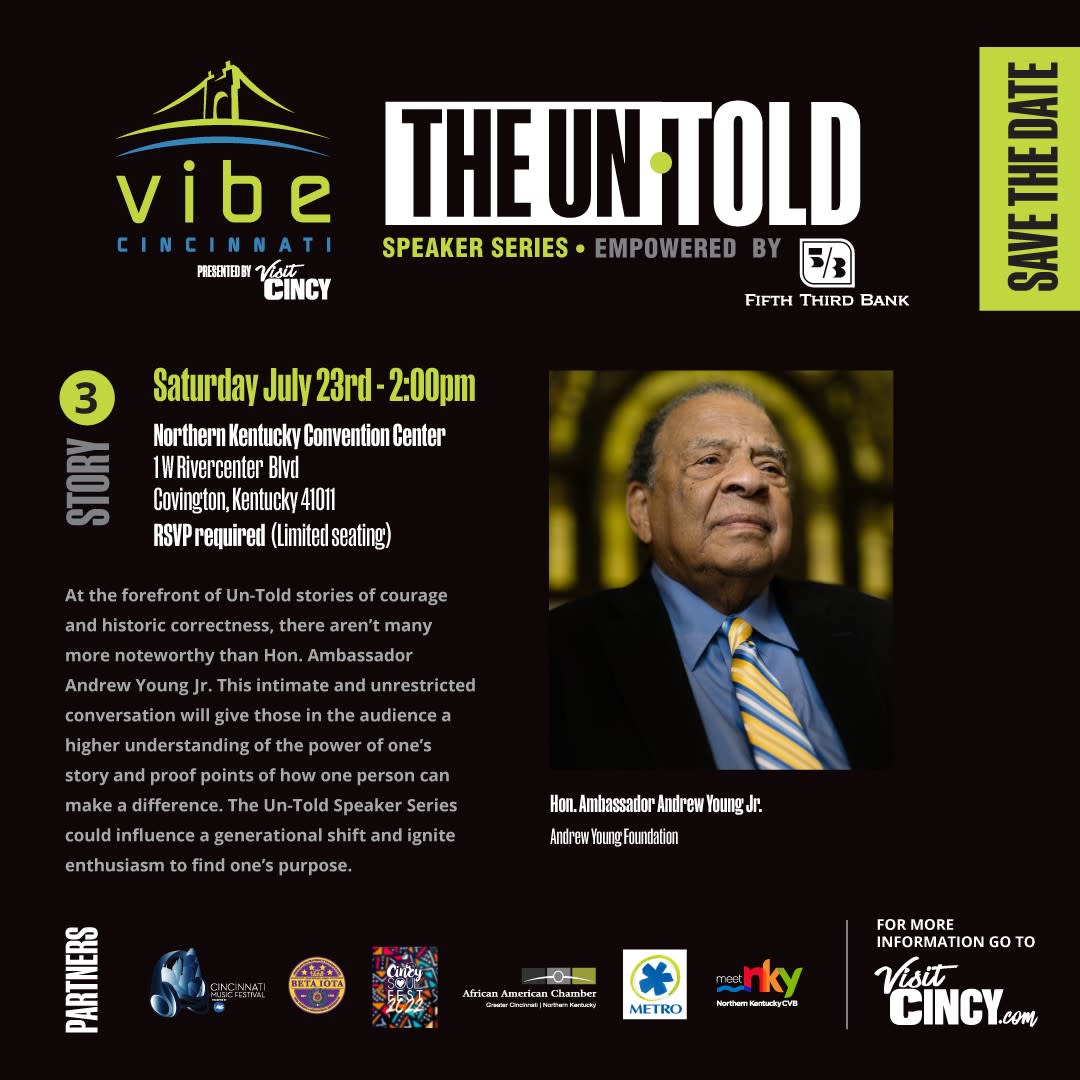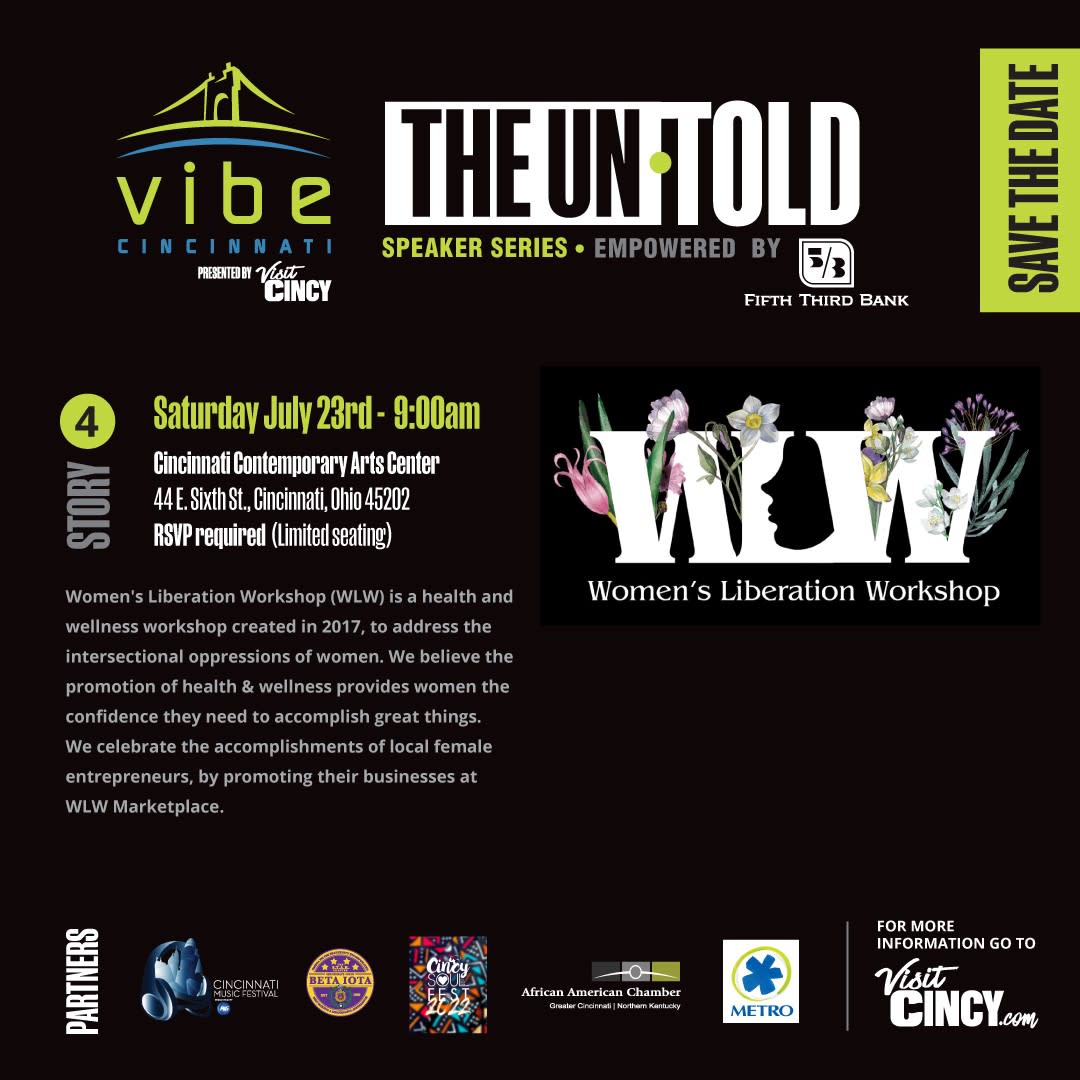 Registration for the Untold Speaker Series is open now – don't miss out!
Cincinnati Black Music Walk of Fame
The Cincinnati Black Music Walk of Fame, located in front of the Andrew J. Brady Music Center will also be dedicated during Cincy Music Fest weekend! July 23, from noon - 3 pm, attend the dedication and induction ceremony at a free-to-attend event. 
It's going to be an amazing weekend. While you're in town, enjoy some of our other signature Cincy/NKY area attractions like the National Underground Railroad Freedom Center, the Newport Aquarium, the Covington Black History Walking Tour, and our local bourbon trail, The B-Line®.