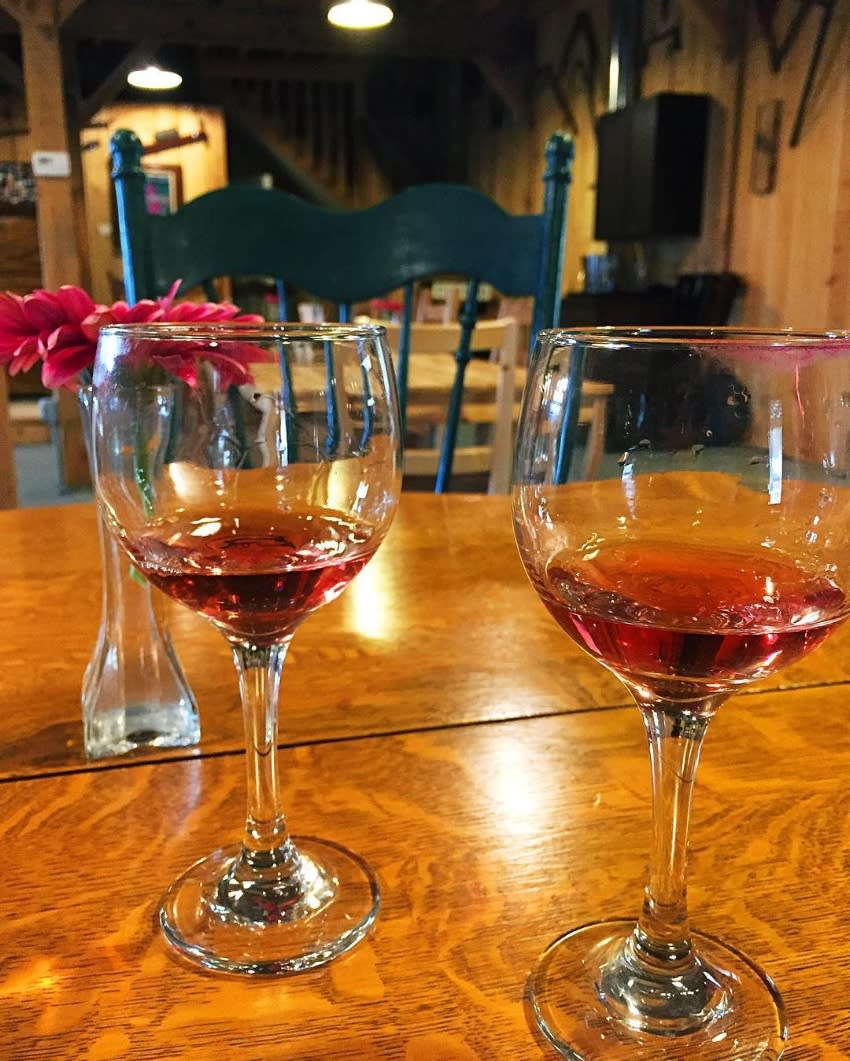 Yes, you read that right—there's a wine trail right here in Northern Kentucky! The same limestone shelf that runs across our state and creates ideal water for bourbon and bluegrass also helps foster ideal conditions for growing grapes. In fact, Kentucky is the birthplace of the commercial wine industry in the U.S. Lafayette's winemaker searched for the best place to start a vineyard and chose an area near today's Lexington. He planted what he termed "the First Vineyard" for the fledging U.S. there, and the first vintage was sent to Thomas Jefferson.
Unfortunately, Prohibition ended Kentucky's thriving wine culture. However, in 1976 the state passed legislation to allow the rebirth of the wine business and many farmers began replacing tobacco farming with growing grapes again. Today, there are more than sixty-five Kentucky wineries!
The Northern Kentucky Back Roads Wine Trail winds through beautiful NKY, only thirty minutes from downtown Cincinnati. It features six local wineries and offers a passport you can have stamped at each one to win a prize. The wineries included are: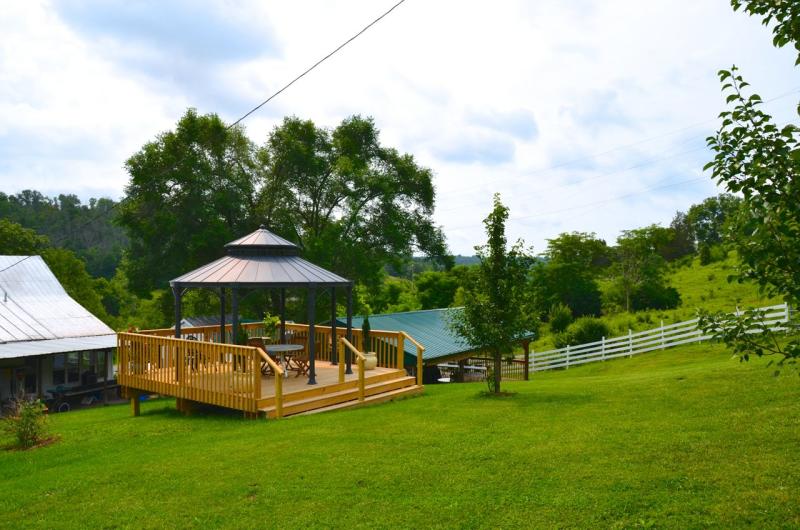 Stonebrook Winery - 6570 Vineyard Lane Melbourne, KY 41059
Stonebrook Winery is part of the Walter Farm—a historic family farm that's been in operation since the mid-1800's.  You can enjoy tasting their award-winning wines in the historic, renovated farmhouse surrounded by breathtaking views.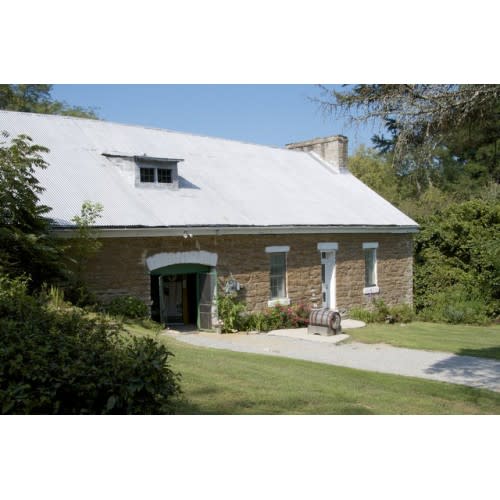 Baker-Bird Winery – 4465 Augusta Chatham Road Augusta, KY 41002
Teeming with history, the Baker-Bird Winery is on the U.S National Register of Historic Places, the Freedom Trail, and Civil War Trail. They feature a "Black Barrel" wine—a red wine fermented in white oak barrels and then aged in bourbon barrels.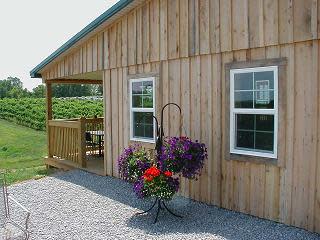 Seven Wells Winery – 1223 Siry Road California, KY 41007
Seven Wells grows seven different grape varietals on more than three thousand vines. Their tasting room is open Friday-Sunday, year-round. They also offer special events—check their site for details.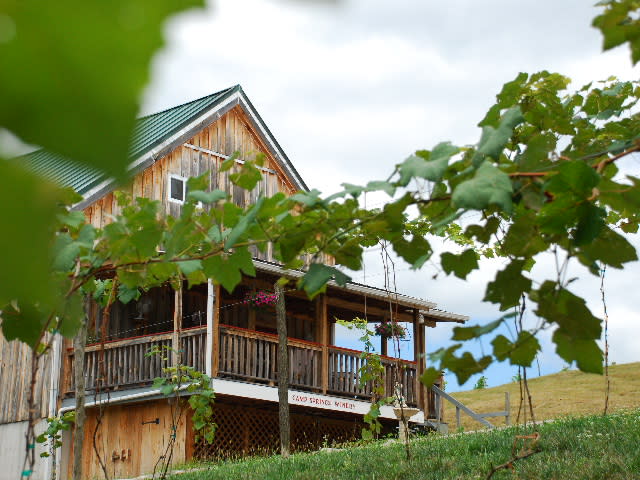 Camp Springs Vineyard - 6685 4 Mile Rd, Melbourne, KY 41059
Like all the wineries on the Northern Kentucky Wine Trail, Camp Springs is located in the beautiful, rolling hills of Kentucky, with lovely views. In addition to wine tastings, they also offer dinners, with "Comfort Food Fridays" and special Saturday Dinners.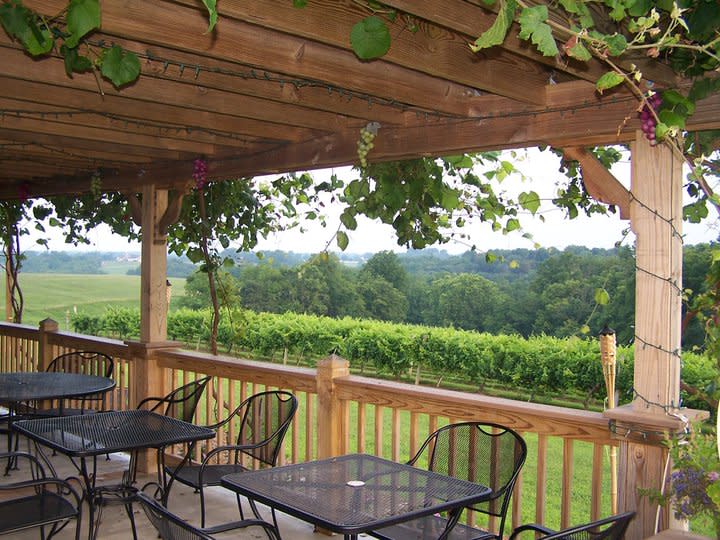 Atwood Hill Winery – 1616 Spillman Road Atwood, KY 41063
Atwood Hill is celebrating one hundred years as a family farm and more than ten years as a winery. In addition to wine tastings, they also offer a chocolate fondue night.
Redmans' Farm and Winery – 12449 Decoursey Pike Morningview, KY 41063
The newest member of the Northern Kentucky Back Roads Wine Trail, Redmans' Farm features strawberry and blackberry wines, in addition to reds and whites.
Have fun enjoying your wine trail adventure right here in NKY!