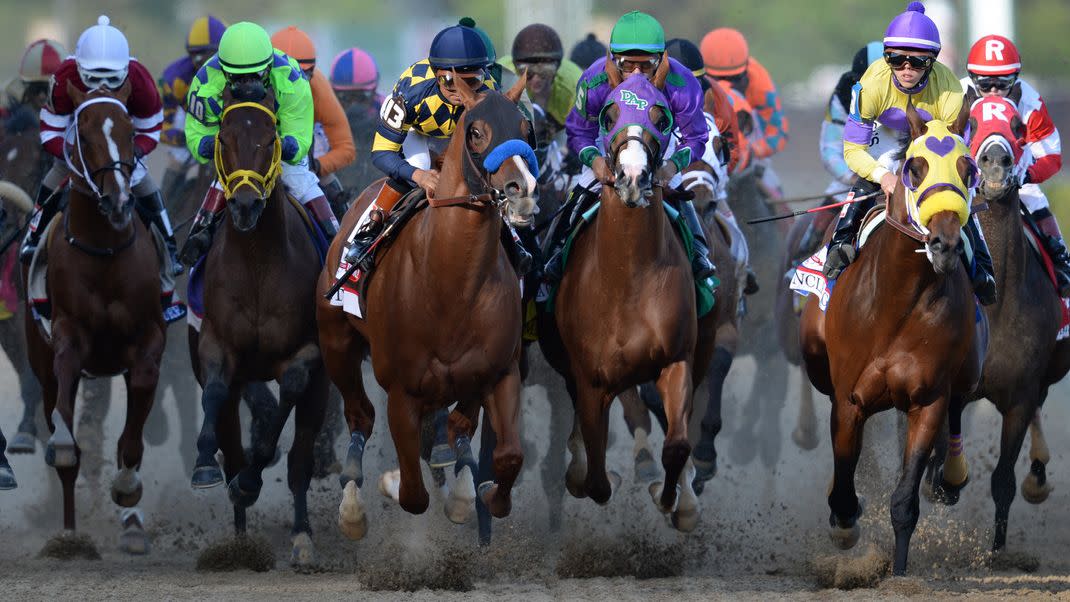 Photo: Kentucky Tourism
Yes, we're living though famously "unprecedented times." And yes, one of Kentucky's signature events, the Kentucky Derby, was not only postponed due to the COVID-19 pandemic, but is now virtual, with no spectators.
But that doesn't mean you have to make your own mint juleps at home. Several local spots are offering socially distanced events to celebrate the 146th Run for the Roses. Here are a few suggestions. Some of these are ticketed in advance, so if one appeals to you, don't be slow out of the gate!

Rich's Proper Food & Drink
Speaking of mint juleps—did you know the owner of Rich's, master mixologist Bill Whitlow, won "Best Mint Julep in Kentucky"? You can sip one of these refreshing libations at this Saturday's Proper Derby Soirée while you watch the Derby live on a 20-foot projection screen, outside on their spacious patio. There will be drink specials, a limited food menu, and prizes for best hat and best dressed! Rich's is also on NKY's Bourbon Trail, The B-Line, so you can get a Line Guide stamped if you go. Tickets are required in advance. See more info here.
Newport on the Levee
The photo above is from this year's Opening Day game at Newport on the Levee's awesome new, socially distant, Bridgeview Box Park. They will be setting up another giant screen there to view the Derby. Wear your Derby best and enjoy drink specials, including mint juleps of course, and Kentucky Derby themed food choices. After the race, you can stay for live music from Floyd and The Walkmen. Learn more here.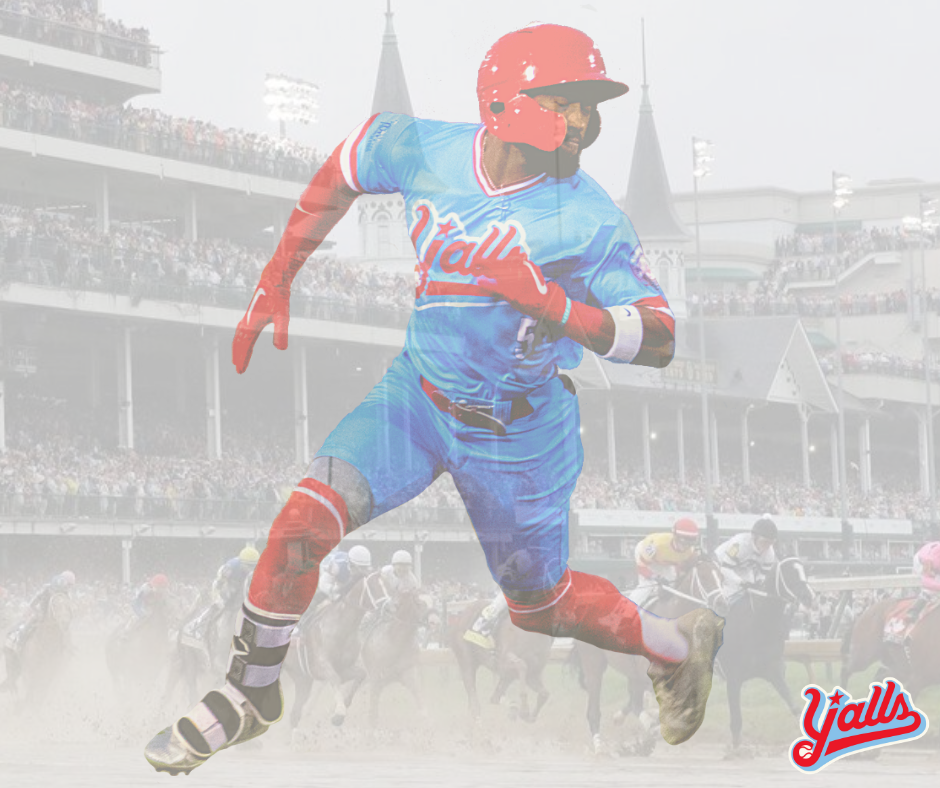 Florence Y'alls
The Y'alls aren't playing on Derby Day, but you can enjoy watching the race on the screens at the ballpark, while sipping on a Mint Julep. They're even having a hat contest. Buy your tickets here.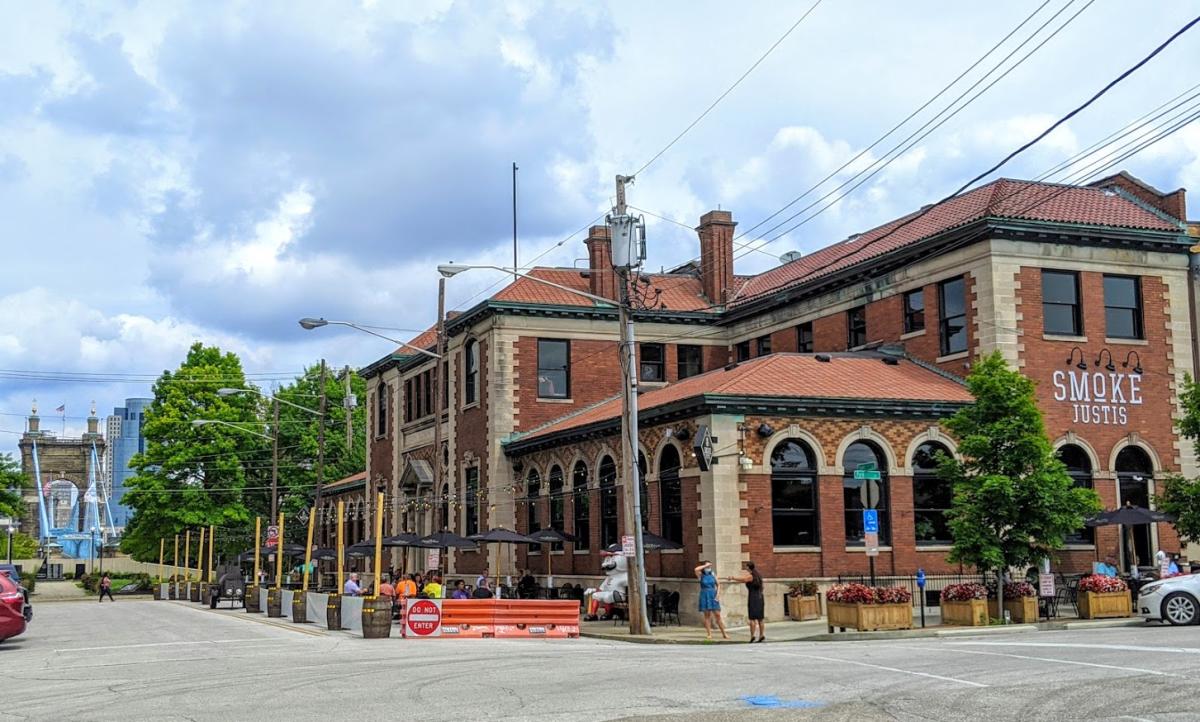 Smoke Justis
In addition to lots of drink specials, you can have brunch and enjoy live music at the Kentucky Derby celebration at Smoke Justis! And in a twist on the usual best dressed contests, they are having a Best Decorated Derby Mask Contest. Learn more here.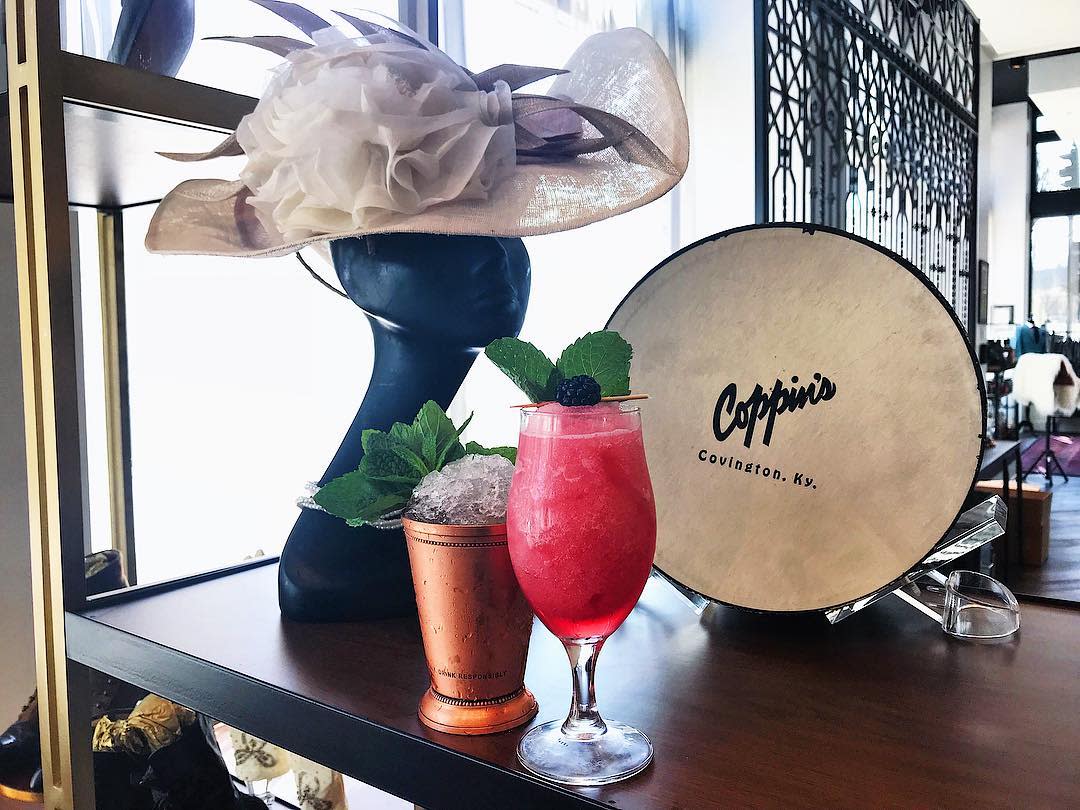 Coppin's Restaurant at the Hotel Covington
Hotel Covington is steeped in horse racing history. John Coppin bet on a longshot, a horse named Knowledge, and with his winnings built the first skyscraper in Kentucky, which became Coppin's department store and today is the Hotel Covington. His namesake restaurant is celebrating the Kentucky Derby all weekend – Friday through Sunday! As they say on their Facebook, "Grab your friends (and your masks), and join us the weekend of September 3-6th! Dress in your best derby attire and enjoy specialty mint juleps, lily slushies, bourbon slushies and six feet of Social Distancing." By the way, Coppin's is also on our B-Line Bourbon Tour. 
Cheers, y'all! Hope you have a wonderful Derby Weekend!