Covington, KY Pedal Wagon to Expand Offerings After Successful First Season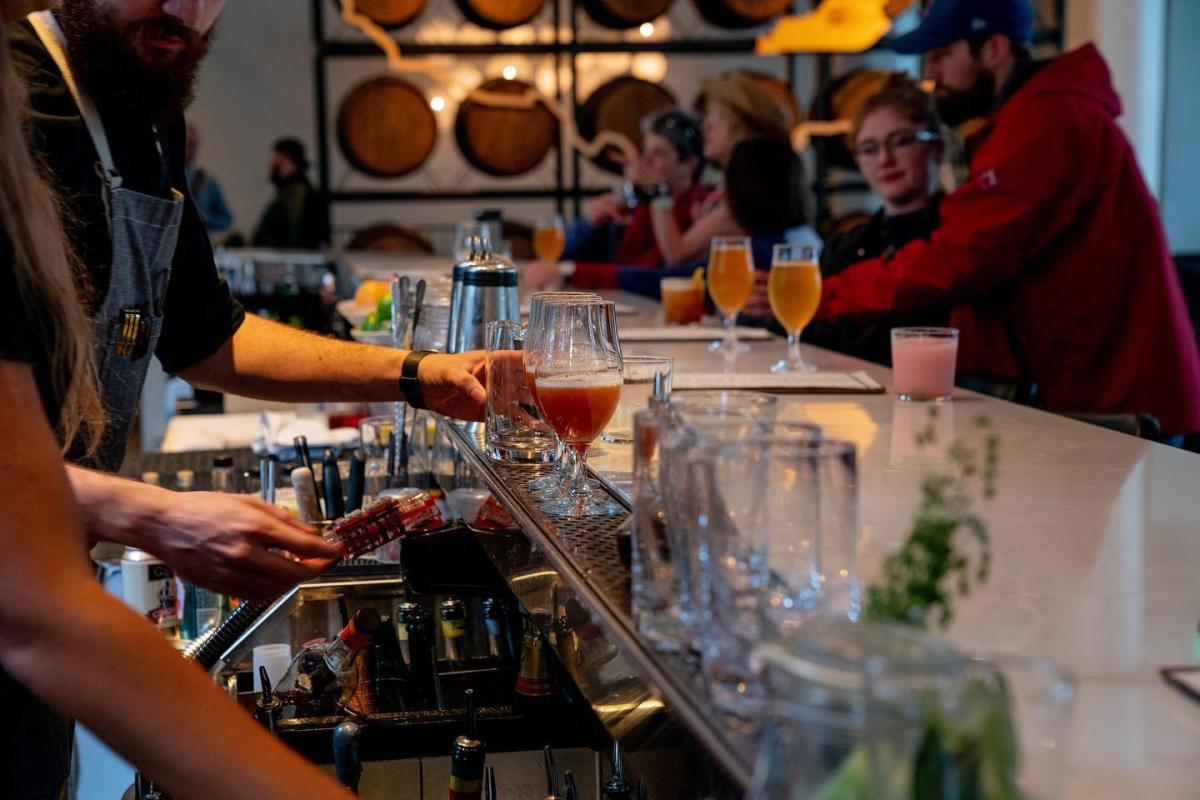 May 21, 2019 (Covington, KY) ​– ​Pedal Wagon, the 15-person pedal-powered company, announces new 'Covington Bourbon Cruise' along The B-line after recent expansion into the city.
Riders will be able to get a taste of Northern Kentucky's unique bourbon offerings aboard Pedal Wagon Covington's newest route, which takes passengers to the local bars and restaurants to celebrate the area's bourbon heritage.
Since the launch of Pedal Wagon Covington in April of last year, riders have been enjoying the sights, sounds, and tastes of historic Covington. The company is excited to offer this unique bourbon experience for both locals and tourists alike to experience a major part of what makes the Northern Kentucky area so unique across the country. Pedal Wagon will also be adding an additional wagon in Covington, which will double their fleet in the area in order to keep up with demand.
"It's been an incredible first year in Covington and we can't wait to show people what the Bourbon State is all about with this new cruise," says Stuart Naeny, Pedal Wagon co-owner. "We're always looking for unique ways to highlight what makes Covington stand out and are excited to be able to offer this one-of-a-kind bourbon experience," he adds. "We've been able to partner with an incredible group of bars and restaurants in the Covington area and are looking forward to catering to those who want to experience a part of what makes this area so special."
What can riders expect on the Bourbon Cruise? They will pedal to two local bars or restaurants, where they will enjoy a bourbon beverage, whether it's a bourbon cocktail, bourbon neat, or whiskey and soak up the Kentucky experience along The B-line. Riders must be 21 years old.
"​We are delighted to celebrate the addition of a Bourbon experience on Pedal Wagon Covington. Covington is the warm welcome to Bourbon Country and we know anyone taking the new Bourbon Cruise in Covington will enjoy a big old shot of excitement and get to sip at some of the most awesome stops on Northern Kentucky's signature Bourbon experience, The B-Line. See you all on the Bourbon Wagon soon,​" says Julie Kirkpatrick of The B-Line and meetNKY.
Patrons will enjoy experiences at the following establishments:
| | | |
| --- | --- | --- |
| ➢ Bourbon Haus 1841 | ➢ The Globe | ➢ Smoke Justis |
| ➢ Coppin's at Hotel Covington | ➢ Old Kentucky Bourbon Bar |   |
| ➢ Wiseguy Lounge | ➢ Neat at Embassy Suites |   |
Bookings for the "Bourbon Cruise" are available now ​online​ or by phone.
About Pedal Wagon
Founded in 2012, ​Pedal Wagon is a 15-person, pedal -powered rolling celebration on a mission to bring business to local businesses. Operating seven days a week, you can reserve the entire Pedal Wagon for a private cruise or just part of it on a public cruise.
Riders can choose from a variety of cruises, on which you will share a memorable experience with friends, family, co-workers, or complete strangers while enjoying the city's fantastic restaurants, bars, landmarks, and "best-kept secret" local establishments. Pedal Wagon has been BYOB, with restrictions, since 2015. Pedal Wagon cruises can also be kid-friendly, upon request.
Pedal Wagon Cincinnati is currently ranked the Number 1 'Outdoor Activity in Cincinnati' by ​TripAdvisor and is currently operating in Dayton, OH, Cincinnati, OH, Columbus, OH, and Covington, KY. For
booking, please visit ​https://pedalwagon.com/bookcovington/​, call or text 513-201-7655, or email info@pedalwagon.com​.
About  The B-Line
The B-Line is Northern Kentucky's bourbon tour. There are four Kentucky Bourbon Trail Craft Tour distilleries on The B-Line, five award winning restaurants with bourbon infused menus, and five bourbon bars. Five of the stops on The B-Line were named 'America's Best Bourbon Bars' by The Bourbon Review.
Pedal Wagon Media Contact
Gabriella Heekin
Pedal Wagon Covington's Social Media Pages: