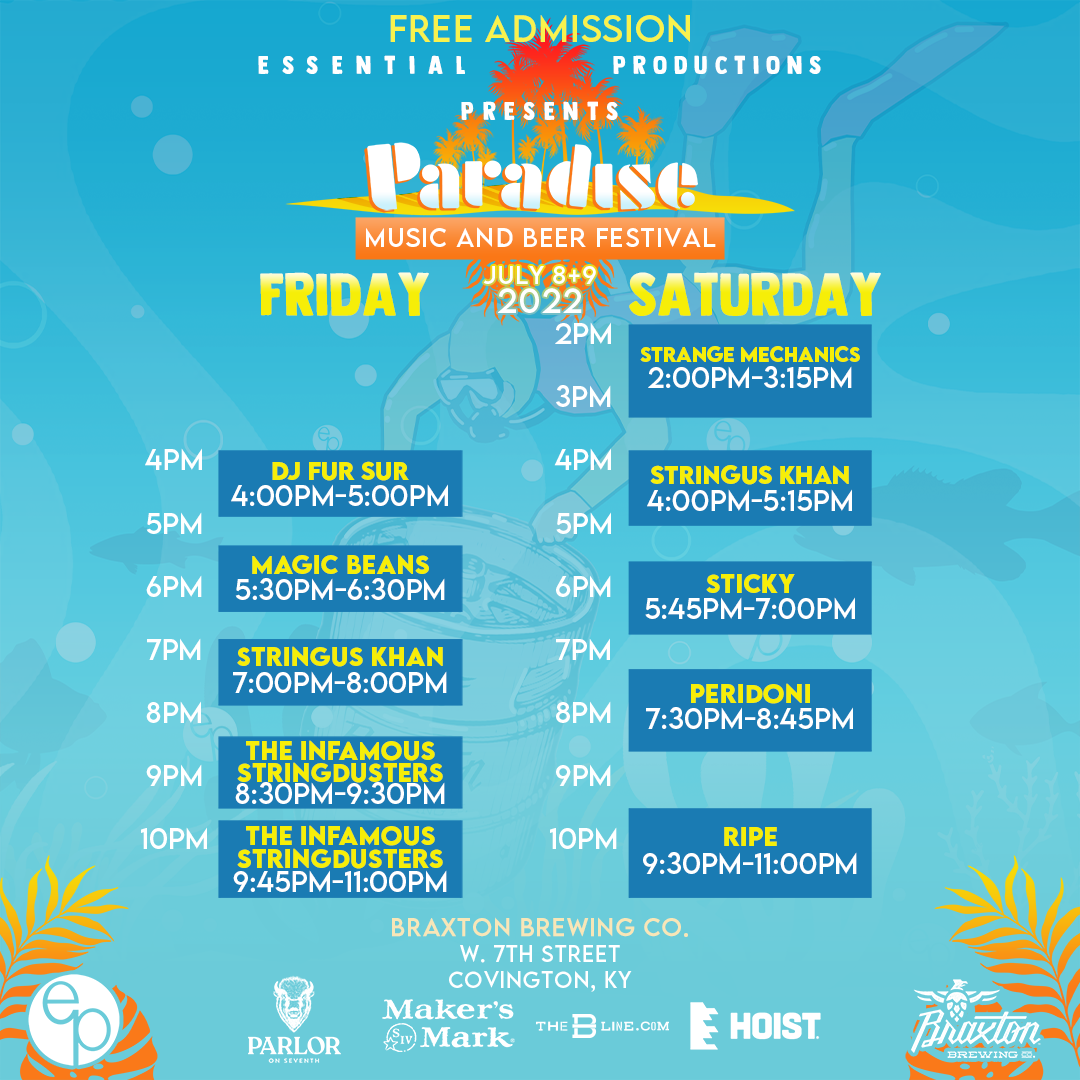 Find paradise in Covington on July 8 and 9 at Braxton Brewing Company's festival celebrating music and beer, held in Covington, Ky. 
All ages are welcome for this free event that is drawing big musical acts to Northern Kentucky. The lineup includes Stringus Khan, Ripe, and The Infamous Stringdusters, along with 5 other bands, all playing for free on Friday and Saturday.
In addition to lots of great music, you'll be able to try an array of craft beers from Braxton, as well as their line of seltzer beverages and cocktails. Food vendors will be firing up their grills, so bring your appetite.
If you'd like an exclusive experience at the festival, you can purchase VIP tickets for $75 per day. Benefits include meet and greets with some of the musical acts, private access to Braxton's 2nd floor loft, a souvenir cup and poster, 4 Braxton beers and 1 meal from Parlor on 7th.
Keep the party going at the nearby Madison Theater After Parties. These are separate ticketed events featuring musical act Dizgo at Friday's party and Daily Bread at Saturday's.
At the main festival, our own B-Line bourbon trail will have a sponsor table. Stop by and pick up a free passport to the curated collection of bourbon-centric bars, restaurants and distilleries on the B-Line.
So if you see a whole lot of people dancing on the street next Friday and Saturday, it's not a mirage—it's Paradise! Get all the details here.