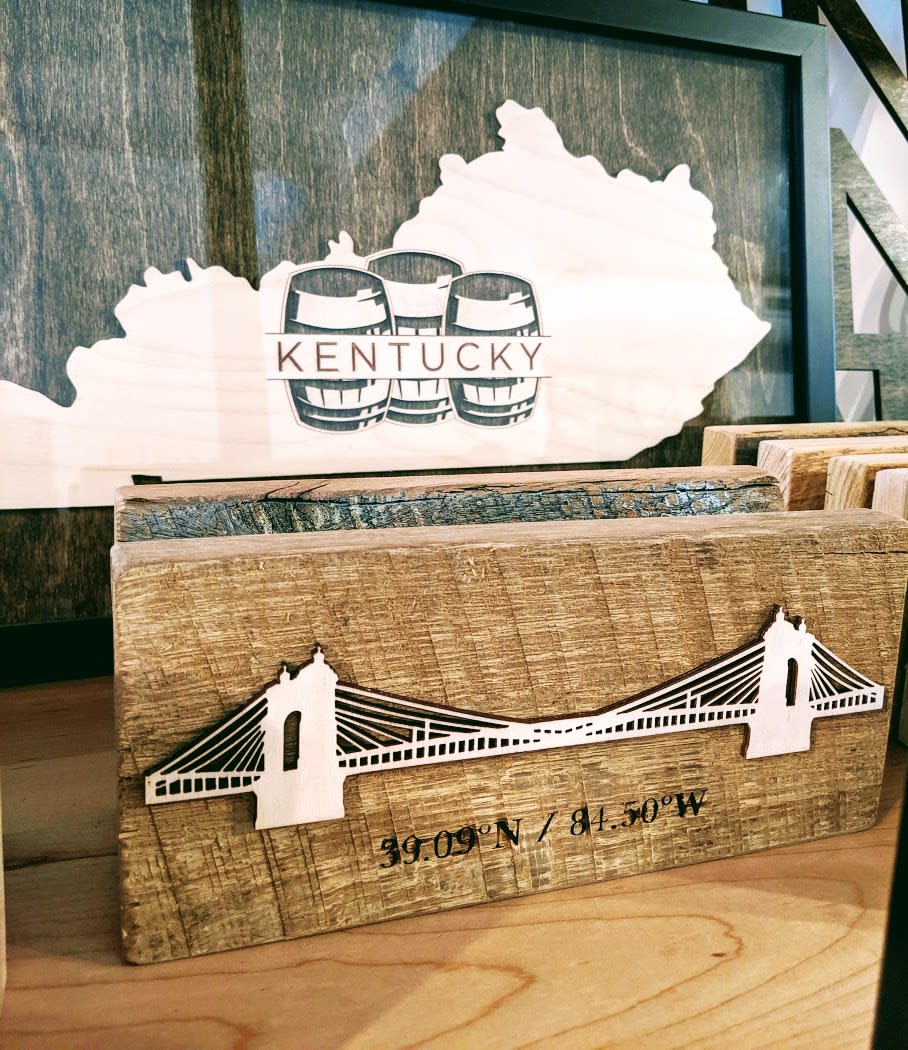 We're starting a new series here on the meetNKY blog—Off the Beaten Path. Are you the kind of traveler who hunts for unique spots treasured by the locals? Maybe you love eating at an out of the way nook that isn't mentioned in most travel guides but is steeped in authenticity (and has mouthwatering good, you need to put it on social media food.) Or you love discovering and having a drink in a dive bar that's obviously a neighborhood favorite. You're delighted to take a walk near your hotel and stumble upon an unusual shop chock-full of fascinating finds that would be hard to find elsewhere.
We want to shine a little light on our local treasures that might sometimes be under the usual travel writing radar. We'll be writing about shops, restaurants, bars, fun things to do, unusual sights, local favorites, and places to visit in the Northern Kentucky and Cincinnati region that might go unnoticed.
Off the Beaten Path: Shops in Northern Kentucky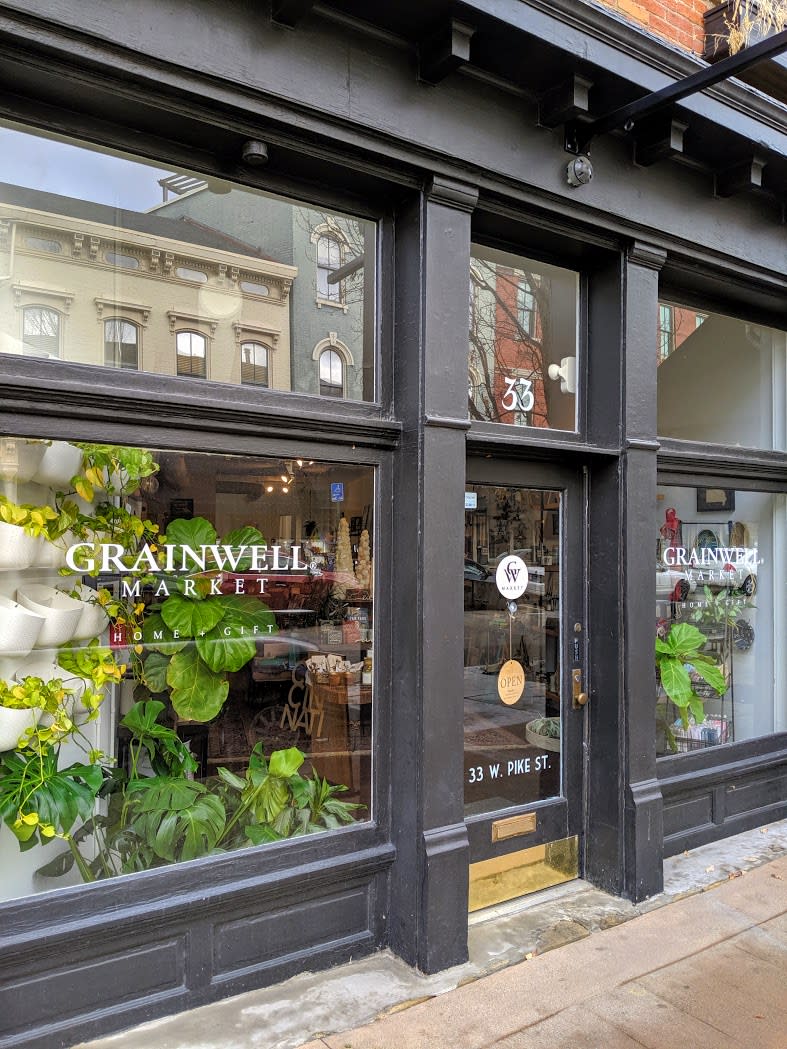 Grainwell is located at 33 W Pike St, Covington, KY 41011. Owned and operated by three sisters, they offer a beautiful variety of  unique, "Wood-centric" products.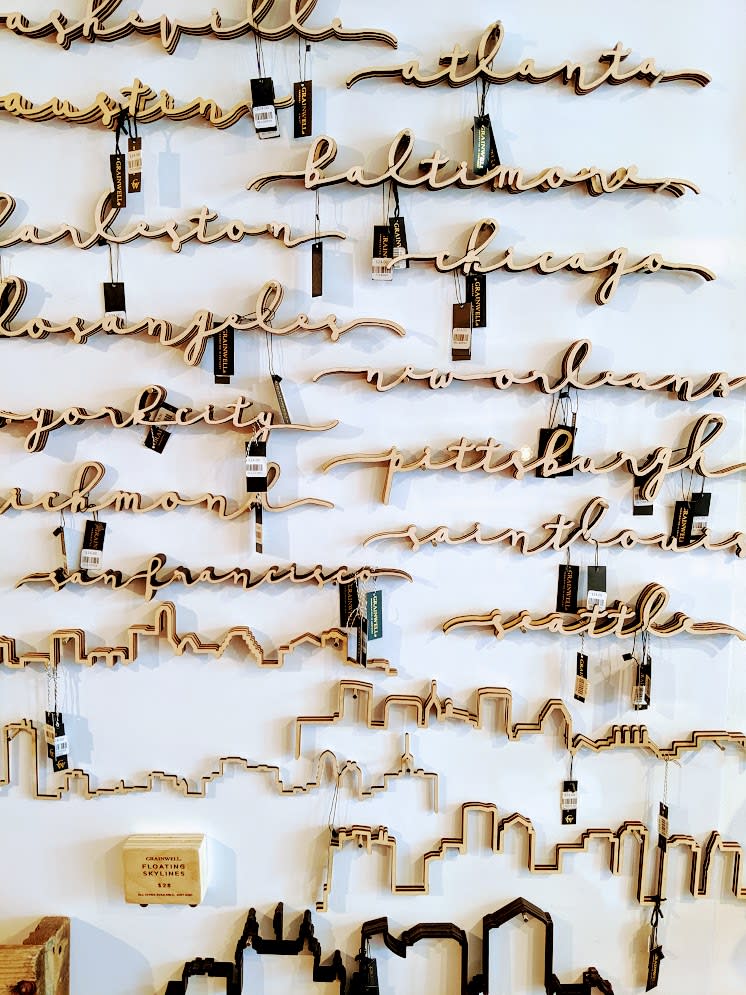 Their "floating skylines" are some of the more popular items. Many are ready-made, but you can also custom order a skyline of your choice. In fact, you can custom order almost anything on their wood blocks or other wood shop creations.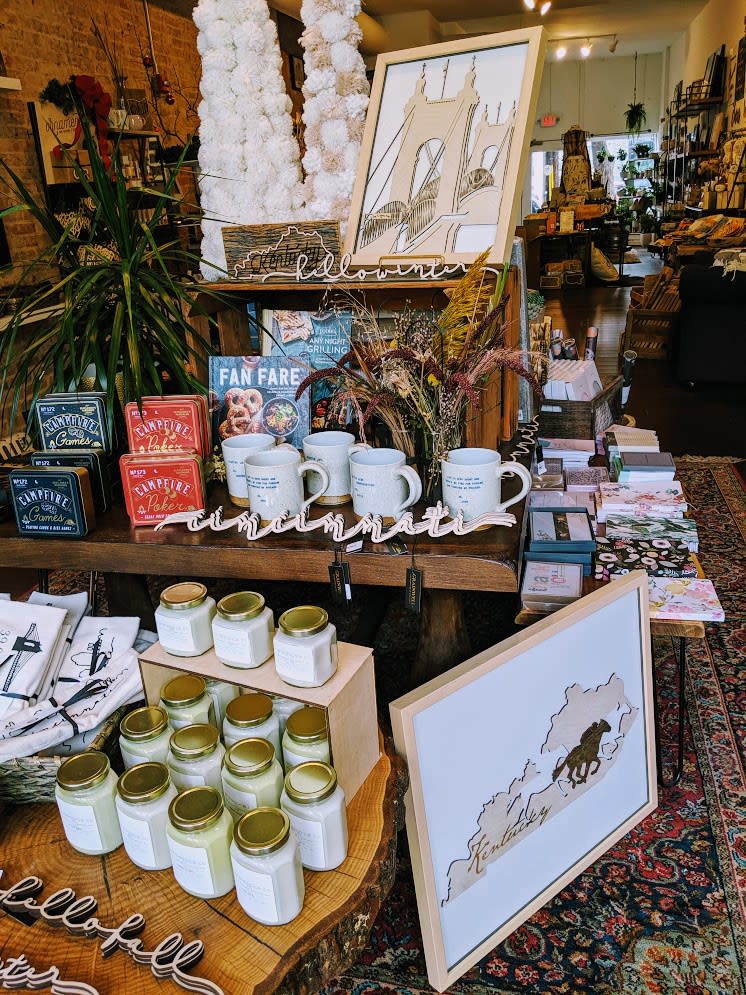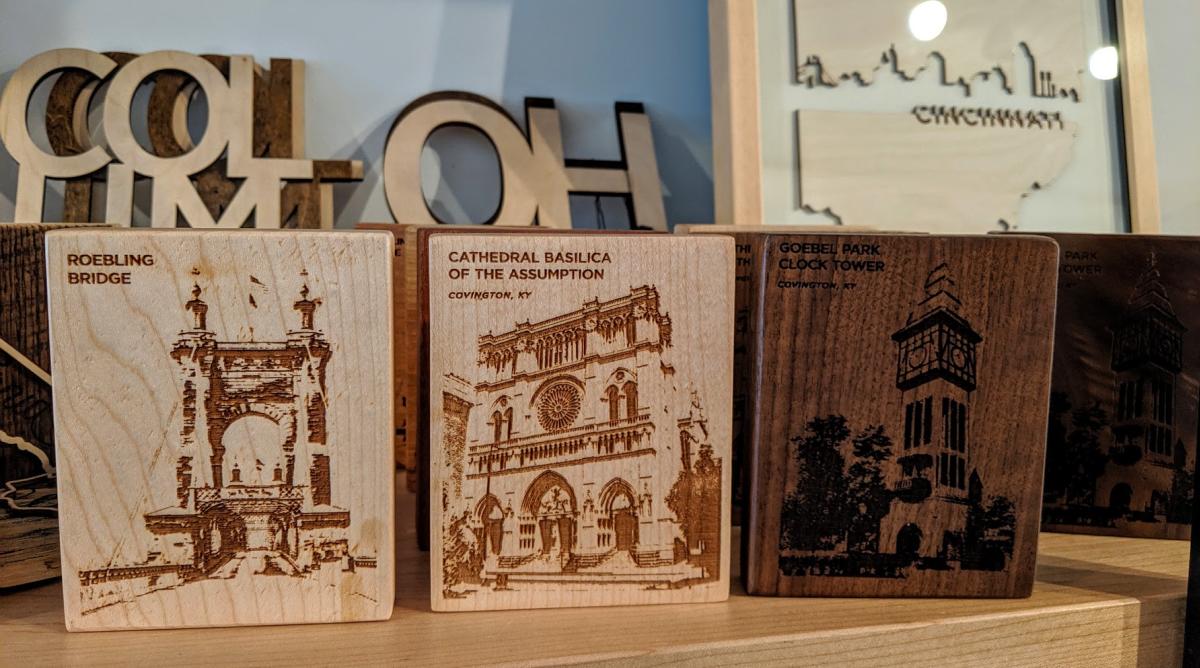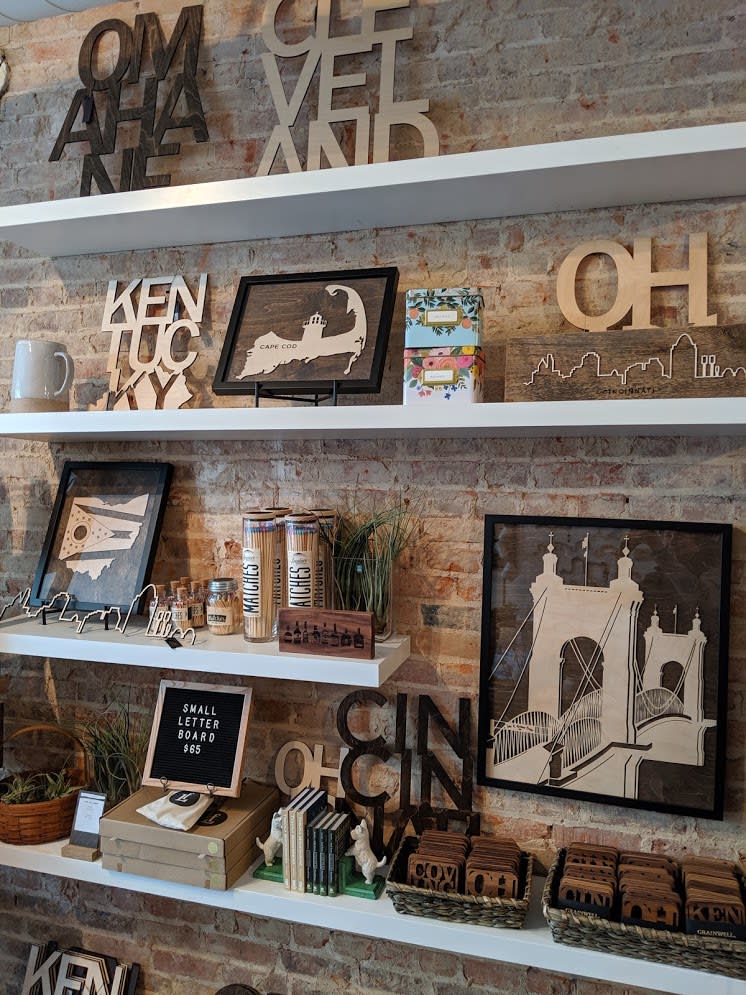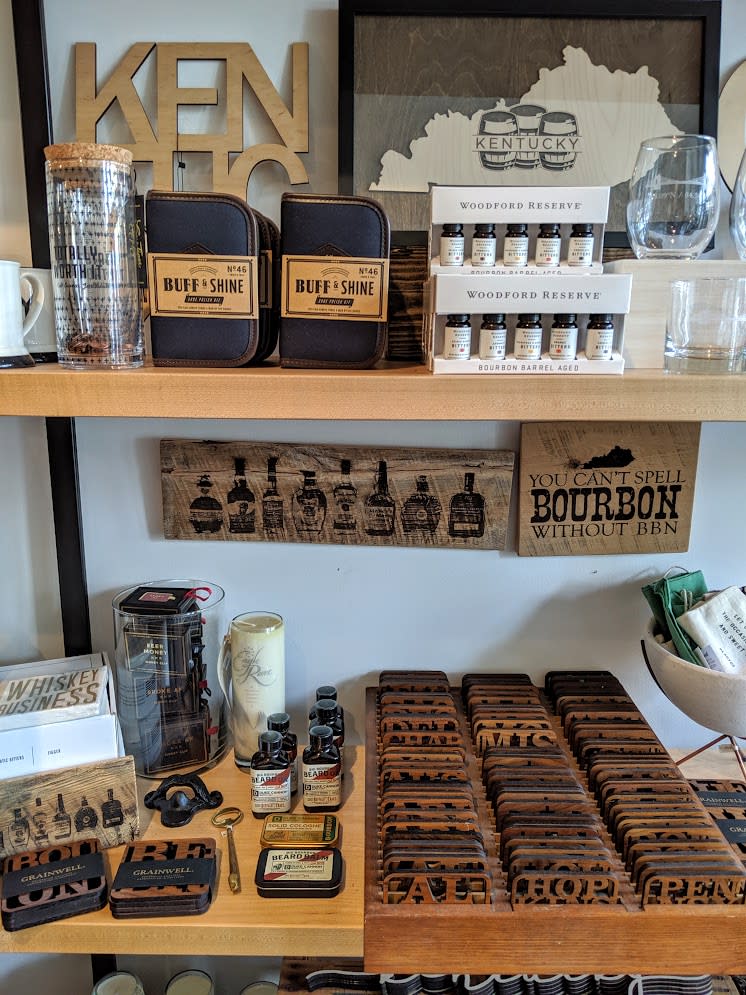 Shop Local Kentucky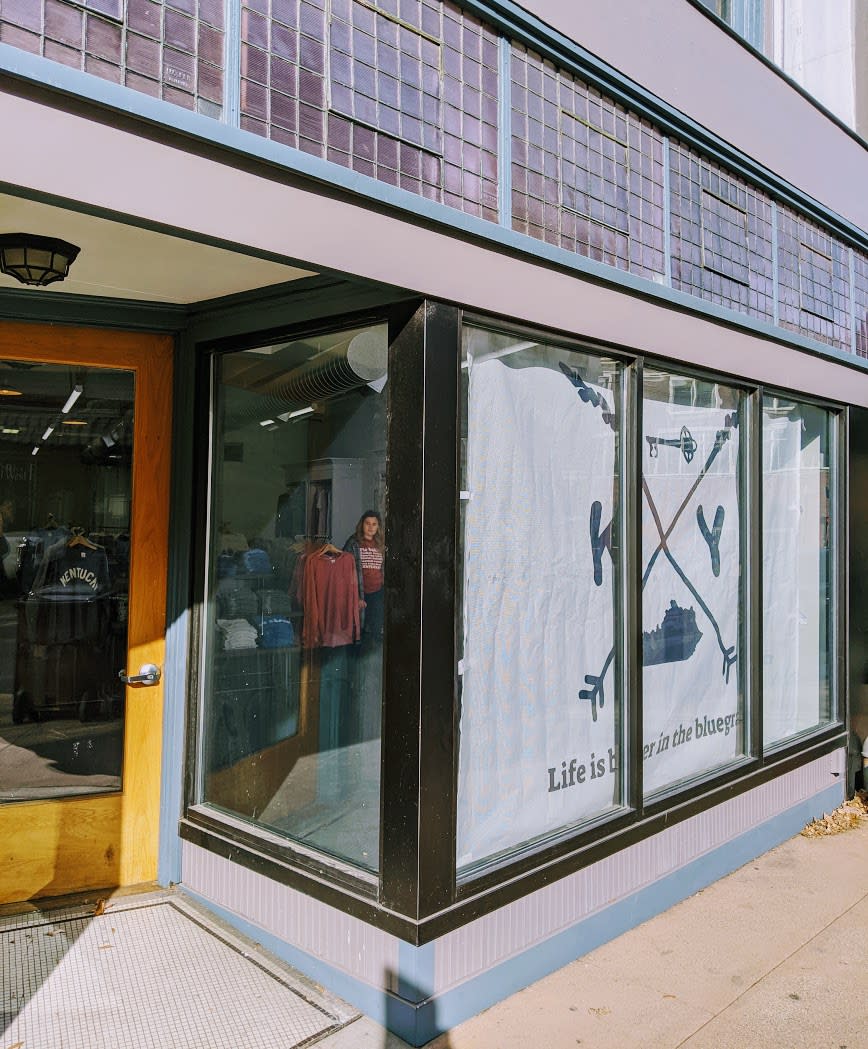 Across the street from Grainwell Market is the newest addition to our NKY shopping scene. Shop Local Kentucky is located at 12 W Pike St, Covington, KY 41011 and opened in November.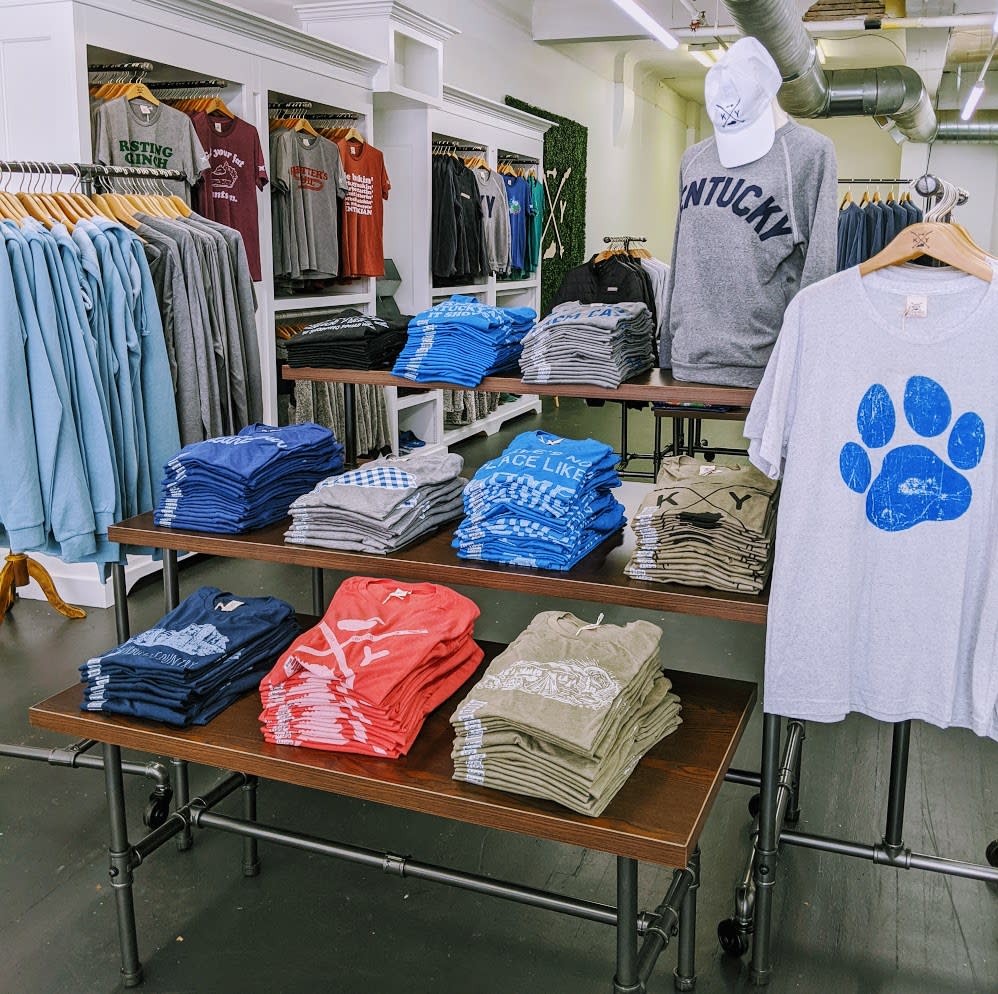 This is a great store to find fun, and funny Kentucky themed goods. New items are printed and added to the stock every week, so there's always a new treasure to discover here. There are two other Shop Local Kentucky stores in the state: one in Bowling Green, and one in Lexington. We love it that they've added one to NKY!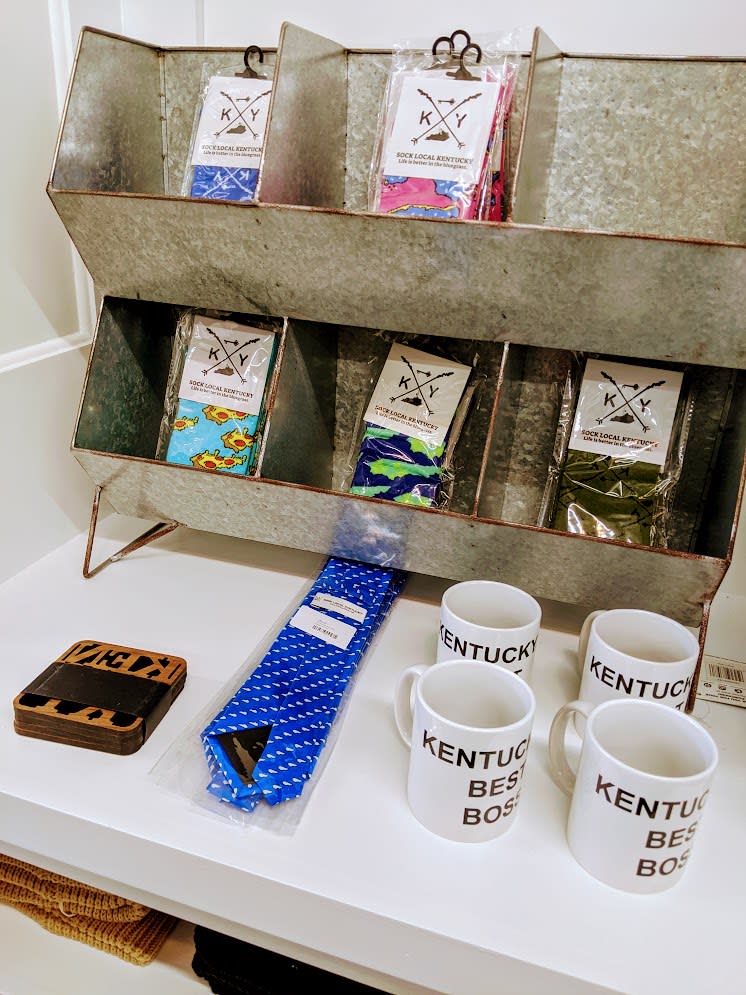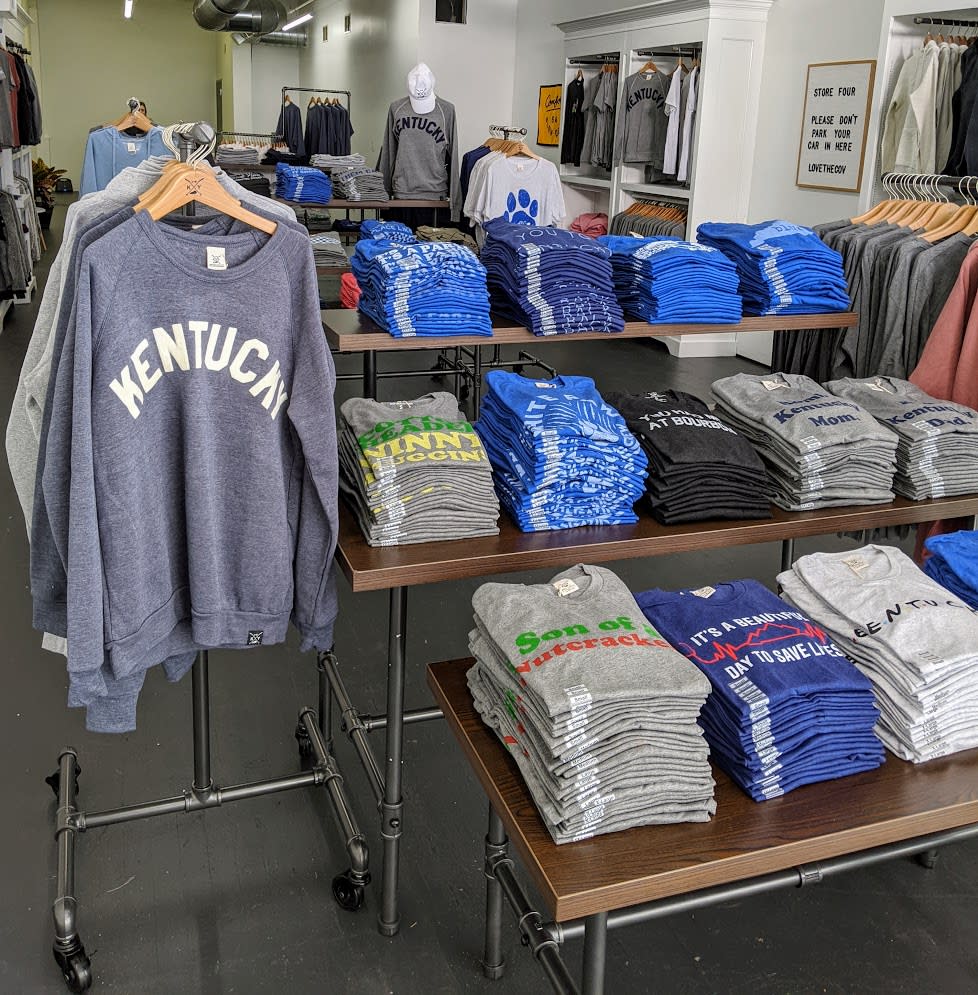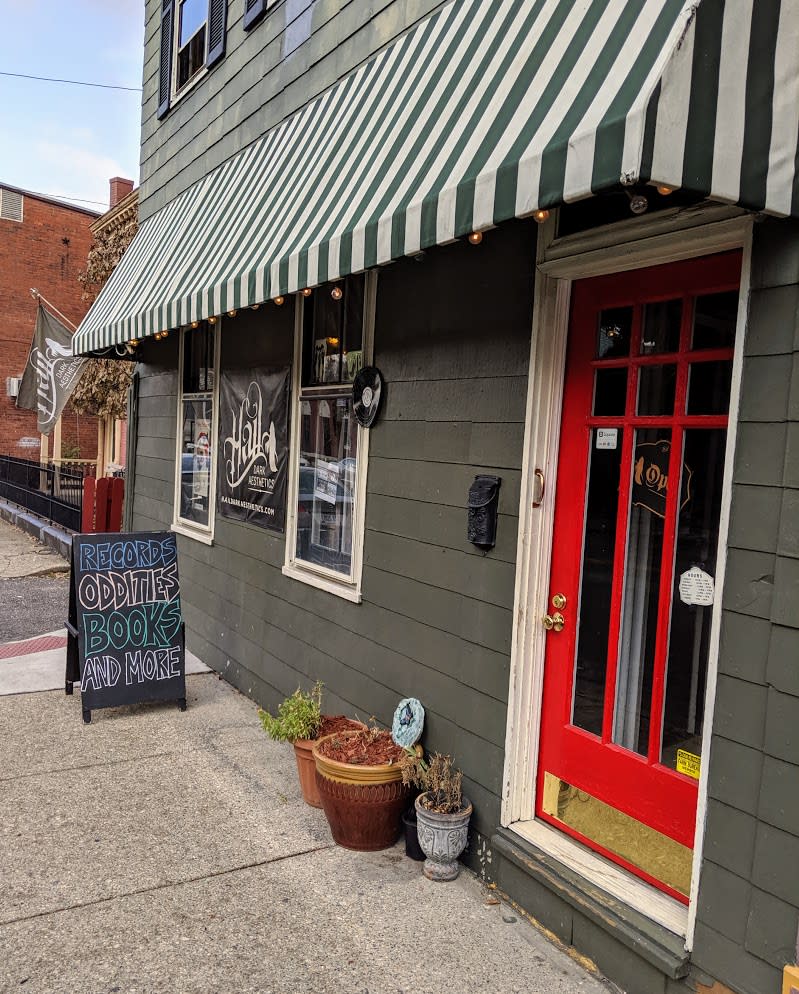 You'll find Hail Dark Aesthetics in Covington's Mainstrasse Village, at 720 Main St, Covington, KY 41011. The original Hail Dark Aesthetics store is in Nashville, Tennessee. When the owners wanted to add a second store, they chose Covington for its unique local vibe. They call themselves a "record store gone weird" and they are-- in a fascinating way!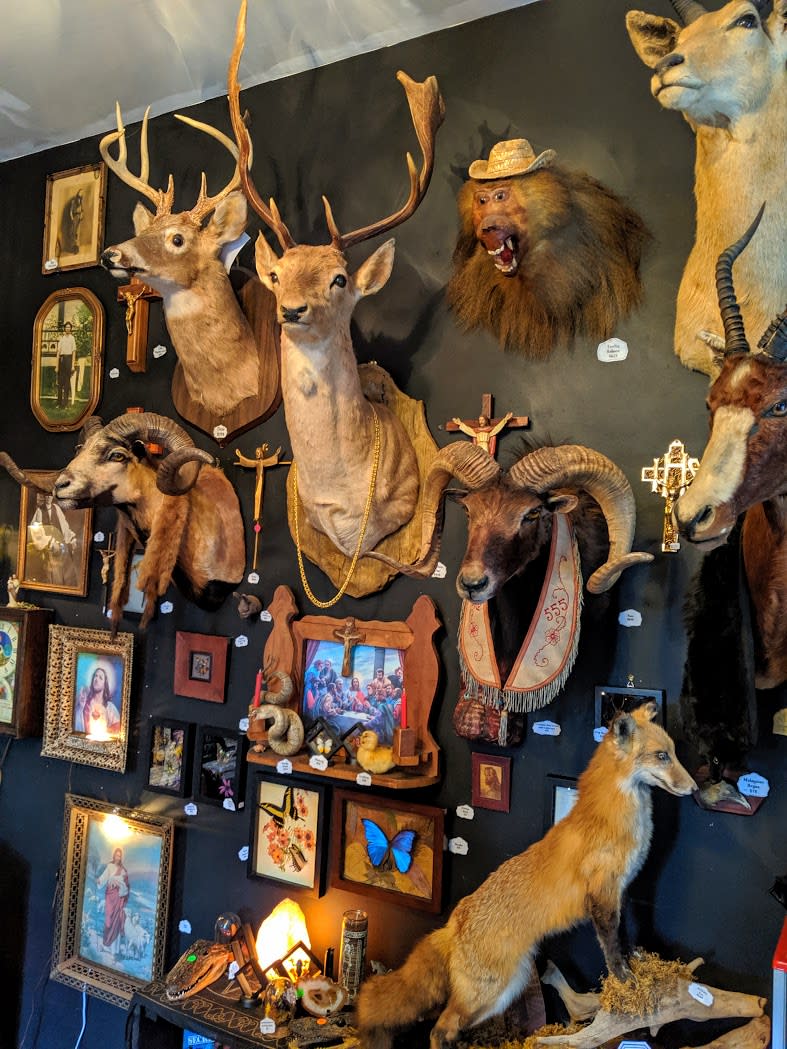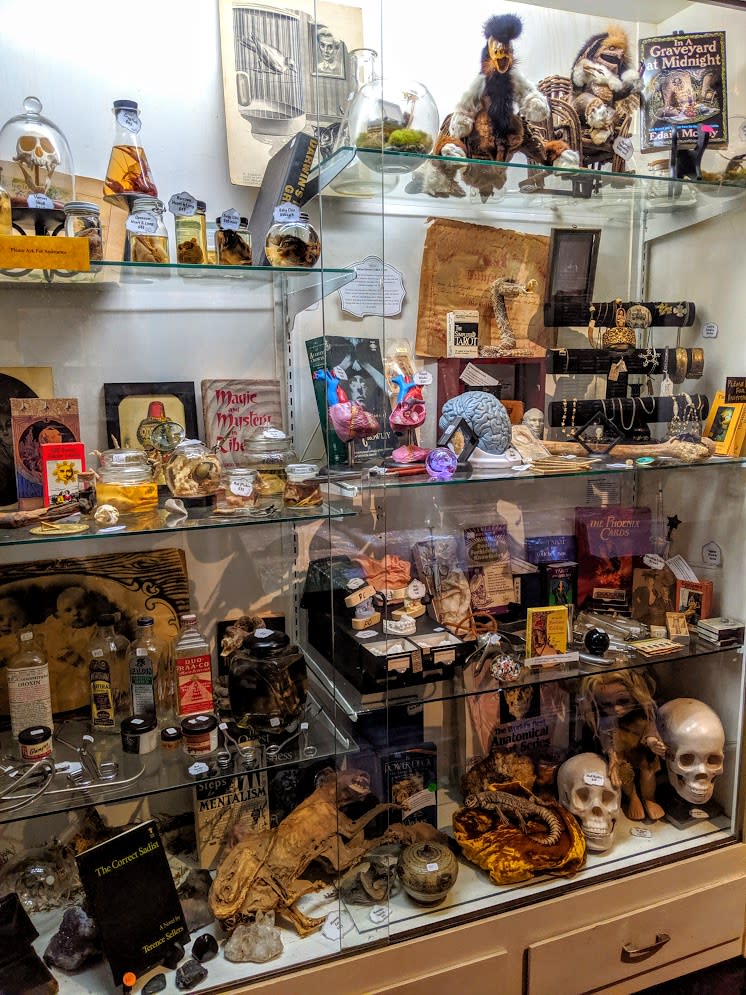 In addition to the oddities, you will find an awesome selection of LPs, cool custom t-shirts, goth jewelry, and other unique art finds.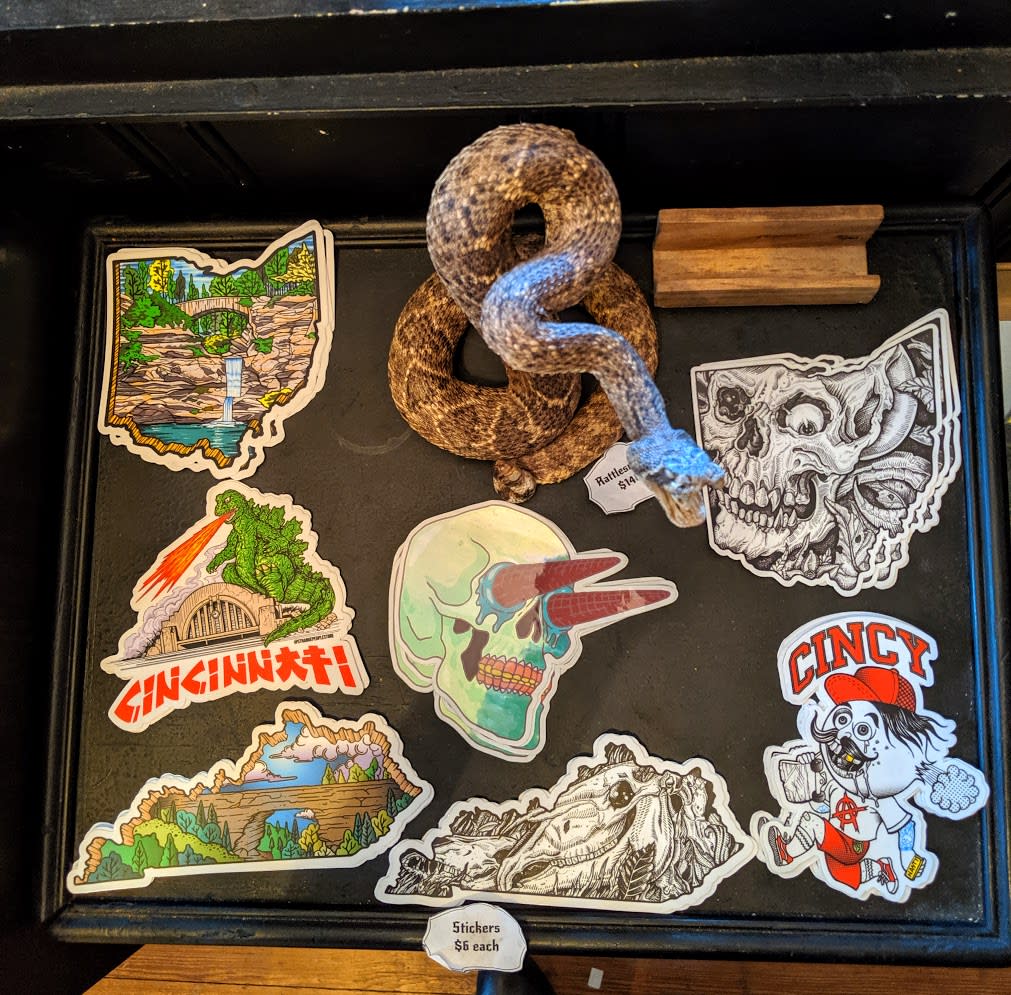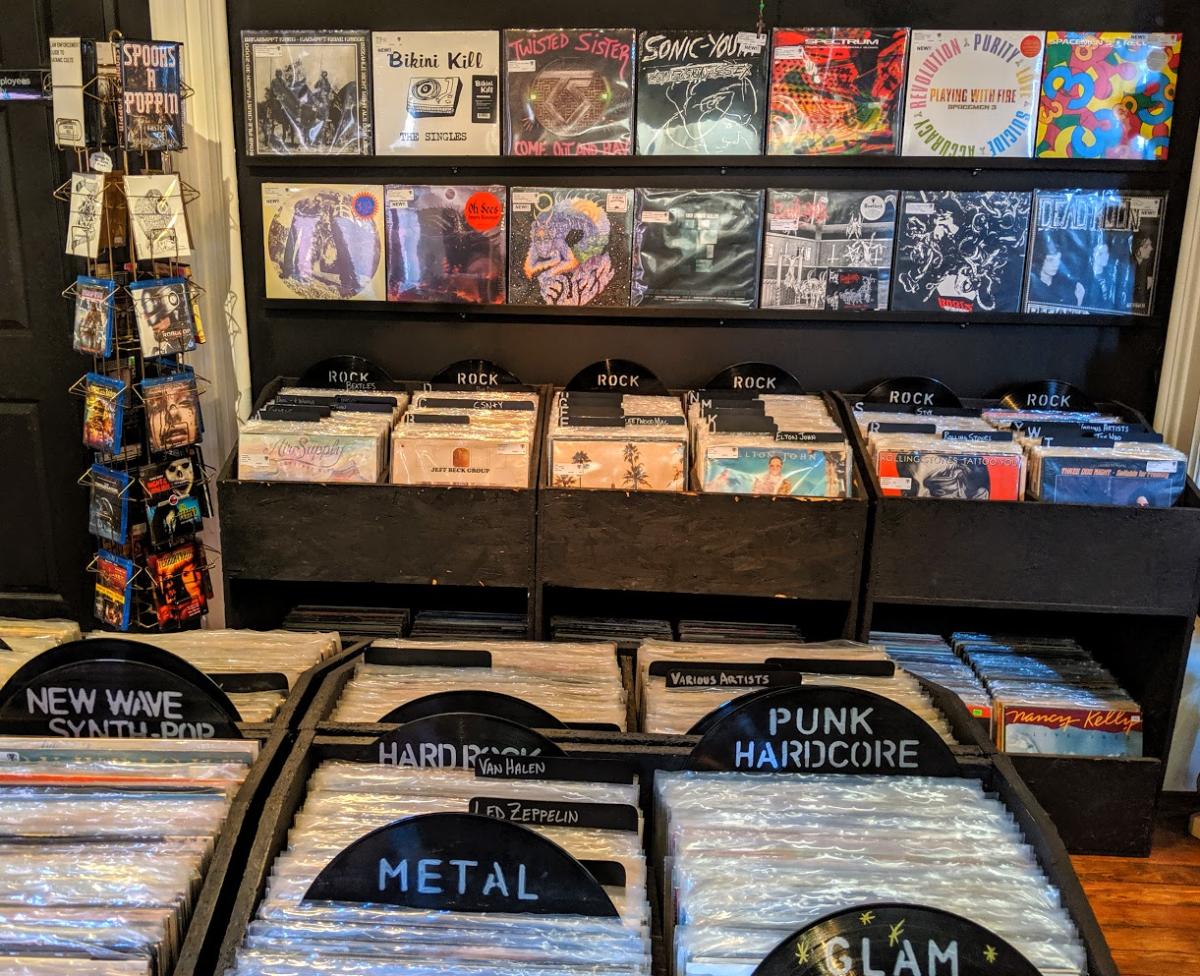 Ten Thousand Villages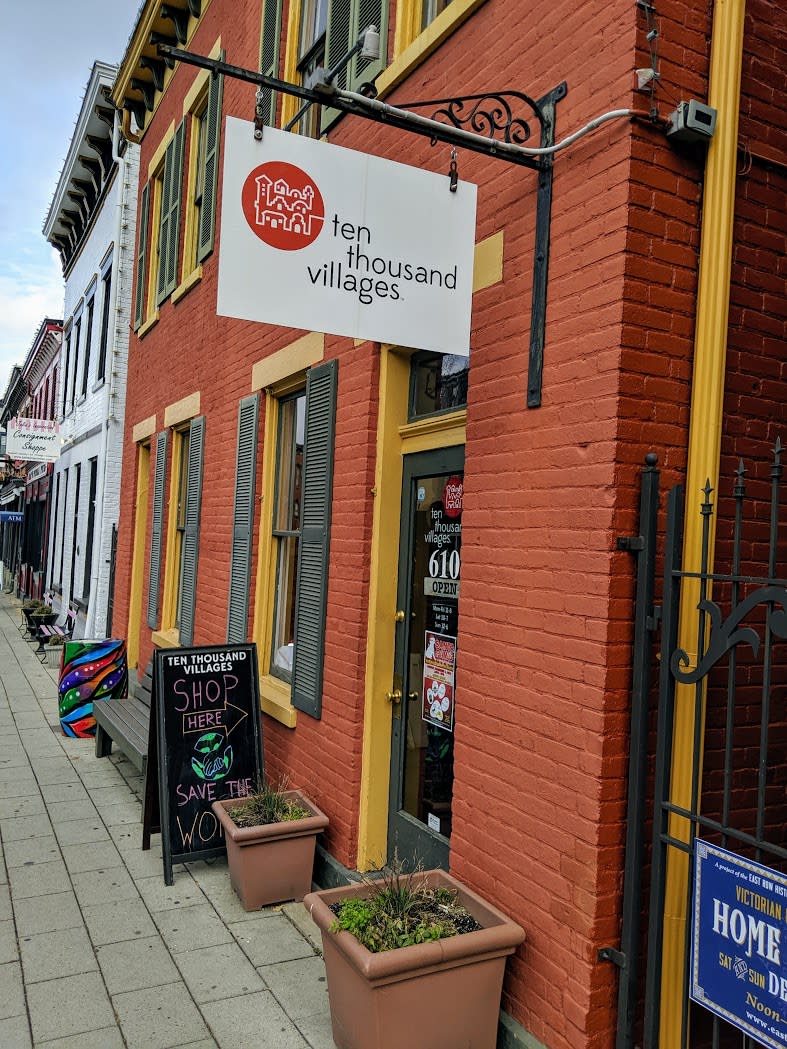 Just a couple of blocks down Main Street from Hail Dark Aesthetics, you'll find Ten Thousand Villages. They're located at 610 Main St. Covington, Ky 41011. Their tagline is "A Place to Connect with your Global Village" and they sell fair trade goods from around the world. The goal is to offer hand-crafted goods that will help create better lives for the makers in developing countries.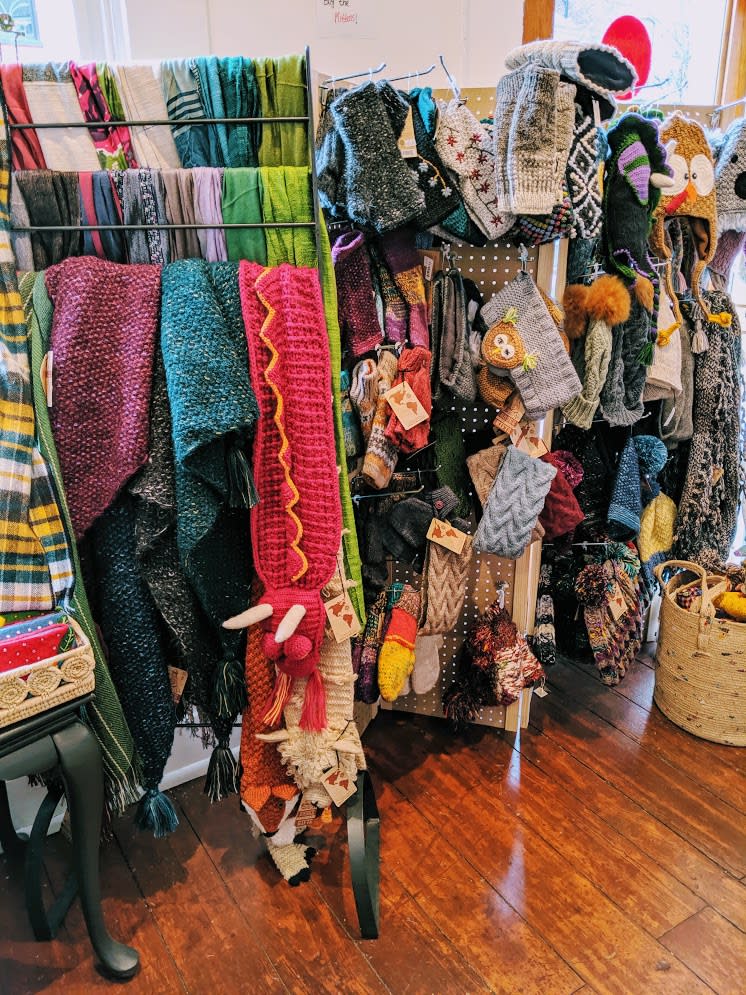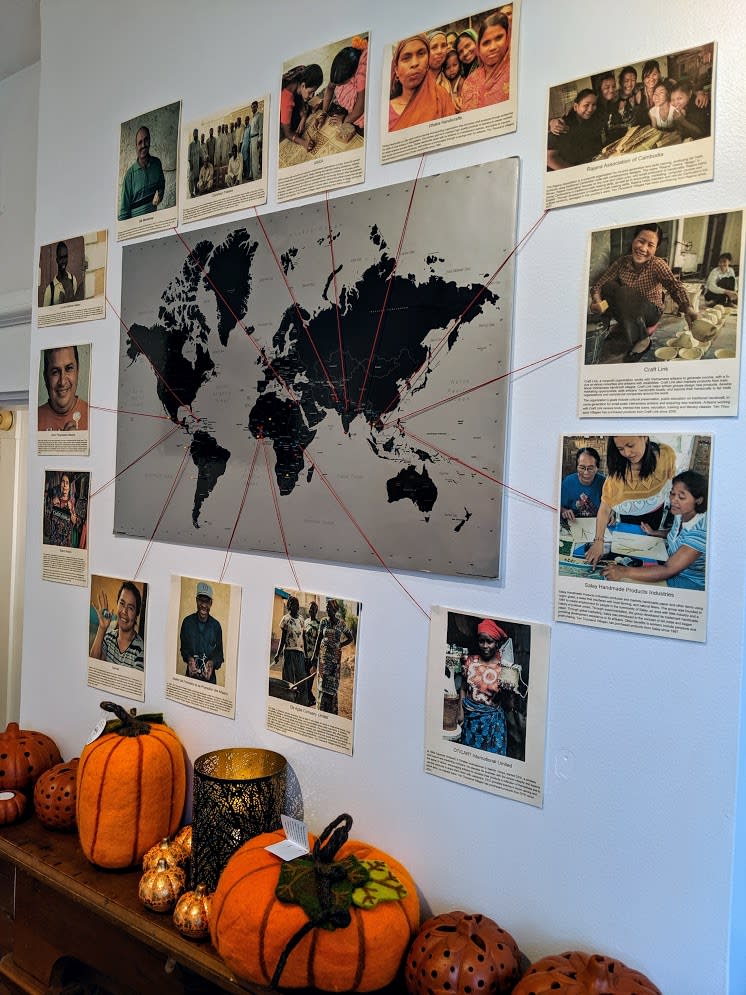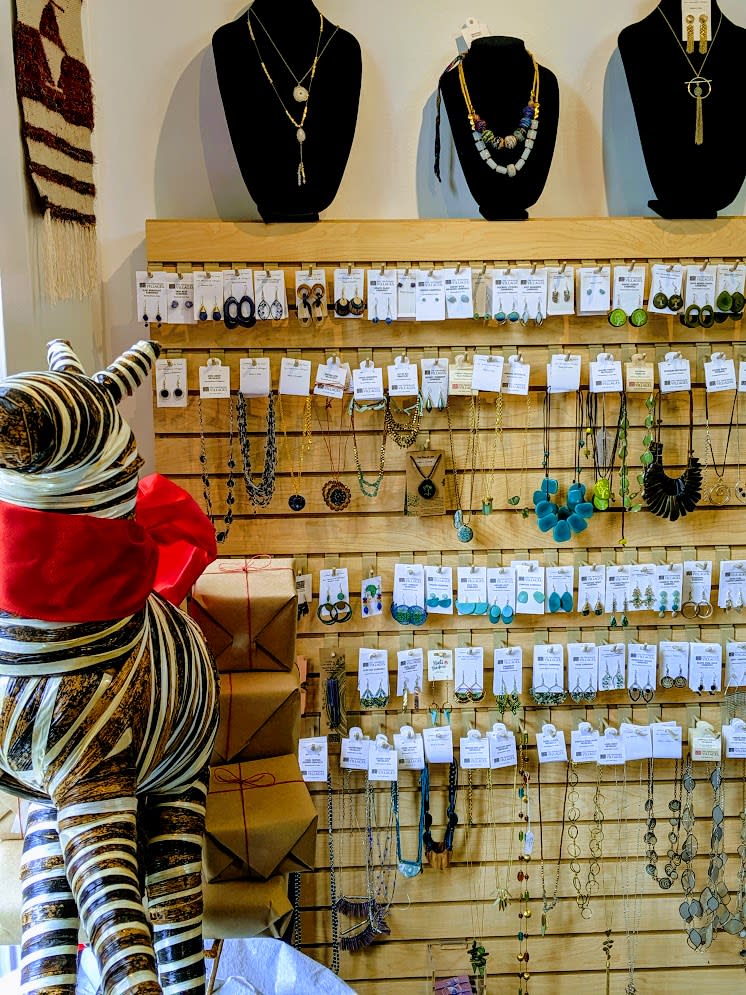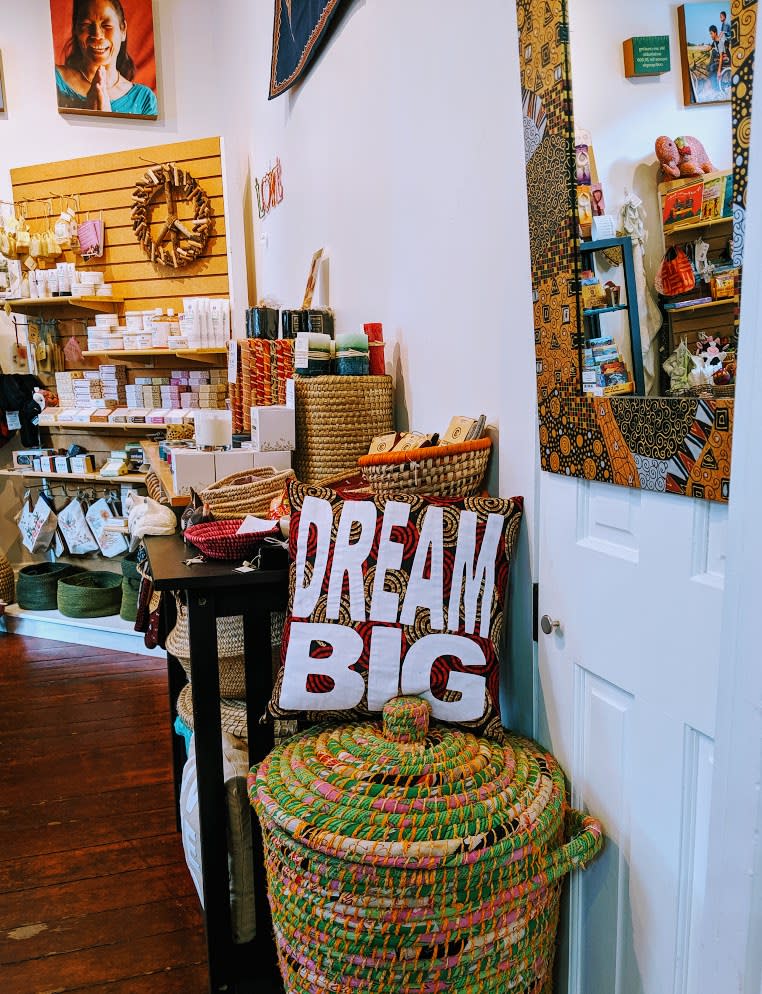 Village Gifts KY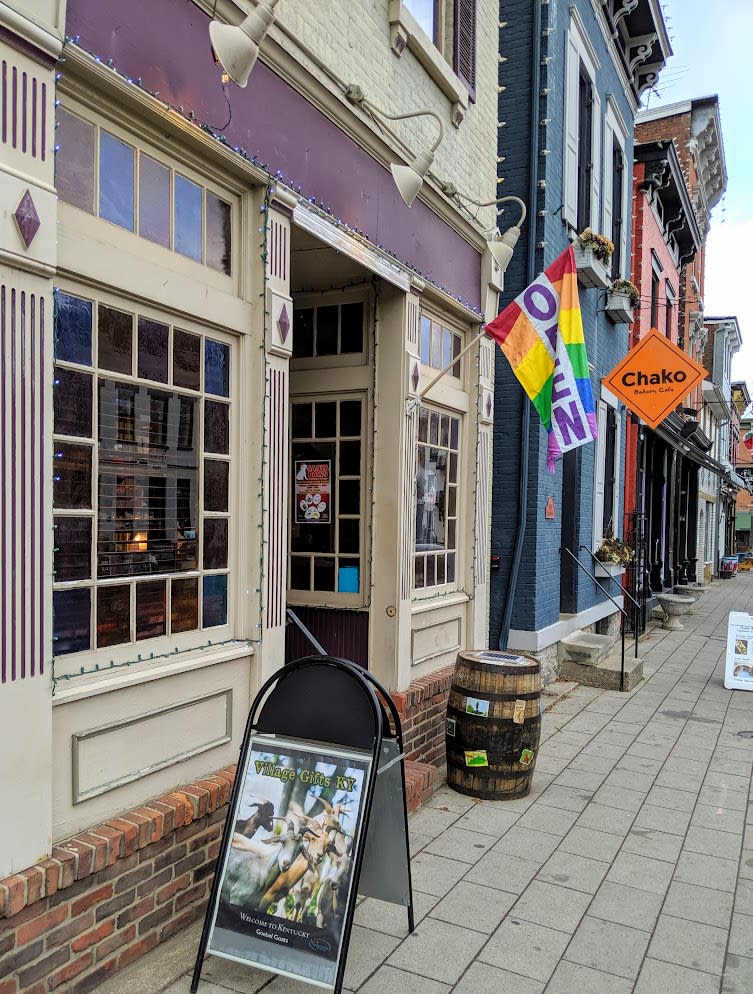 Village Gifts KY is just across the street from Ten Thousand Villages. It's located at 613 Main St, Covington, KY 41011 and is another awesome stop if you're looking for unique items with Kentucky flavor. They have every Kentucky made gift you can imagine from magnets to coasters to t-shirts, home-made candies, bourbon-themed goods and so much more. Their motto is "Everything Kentucky and Proud of It."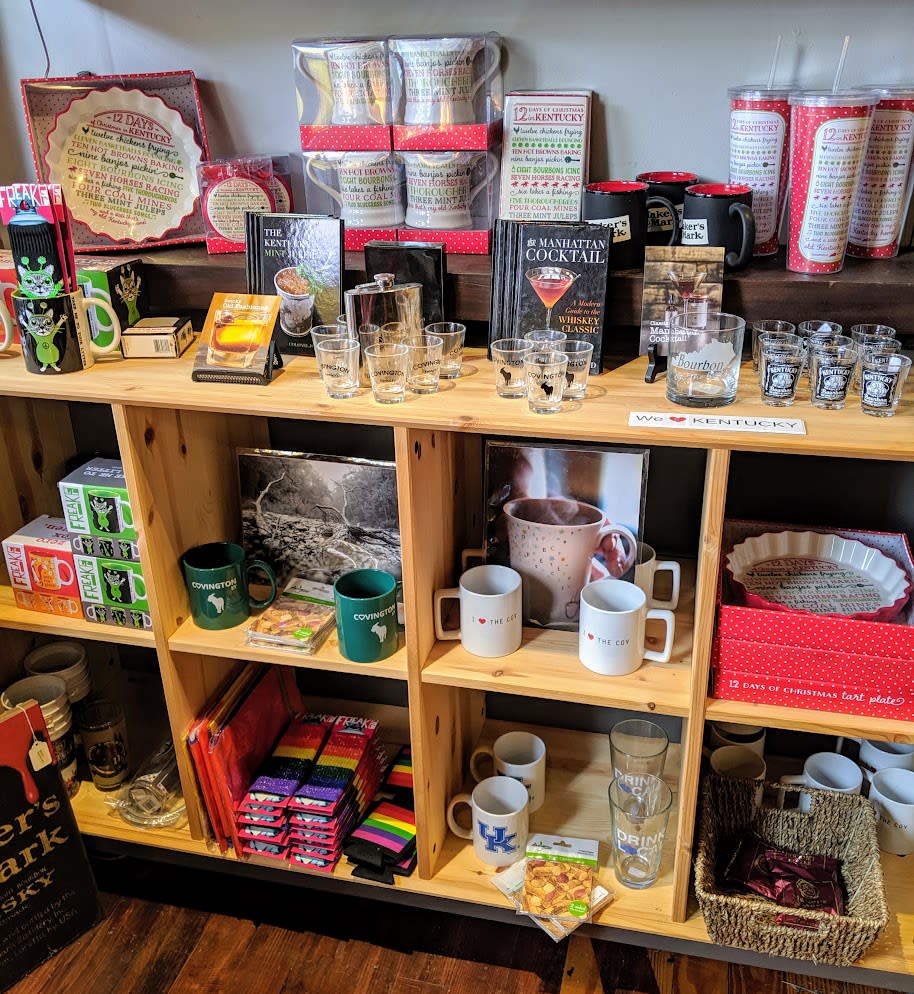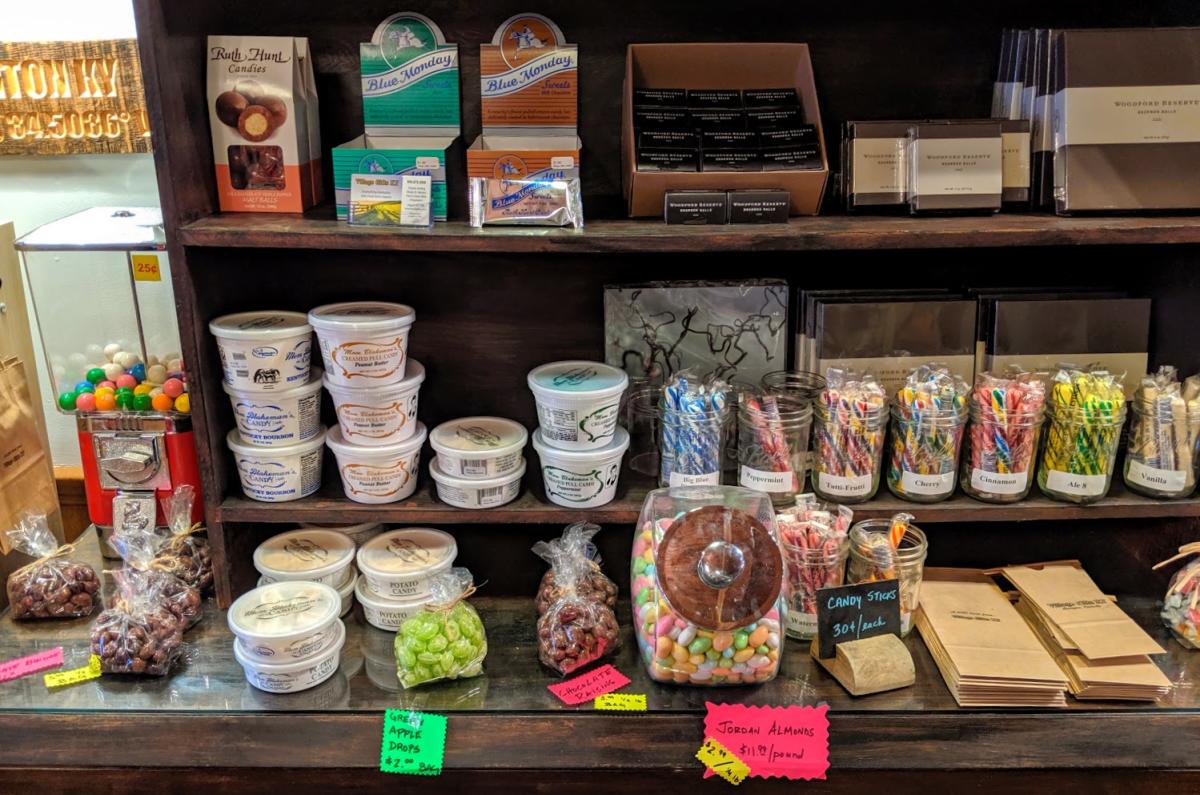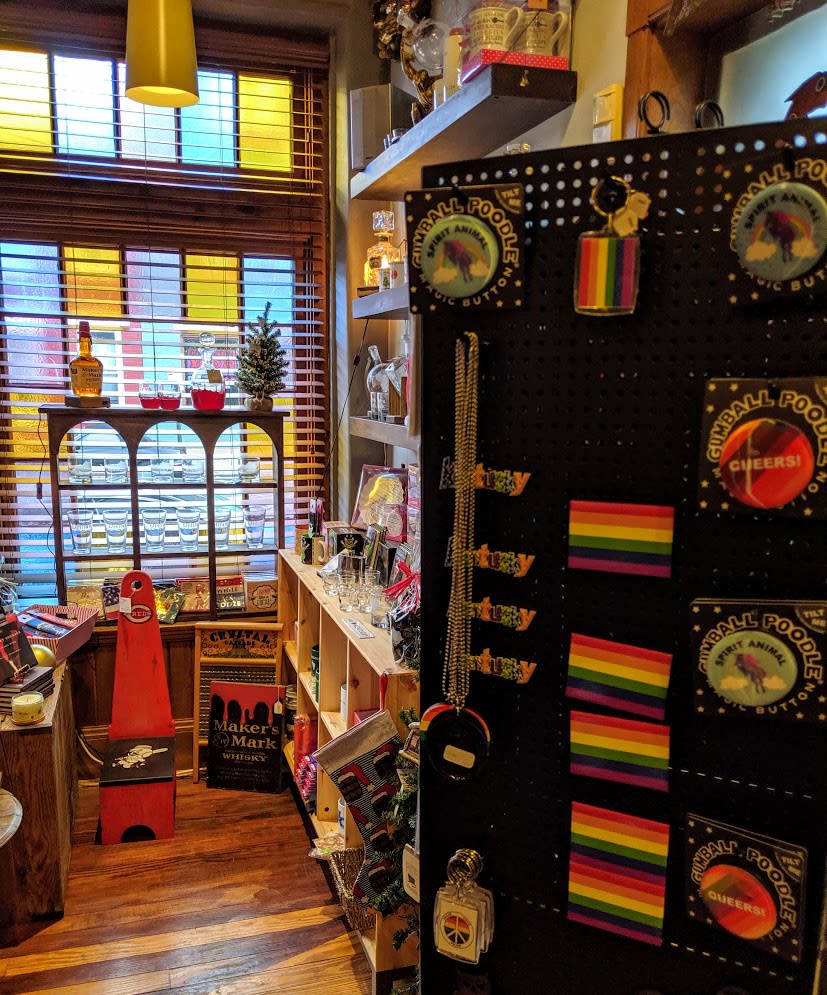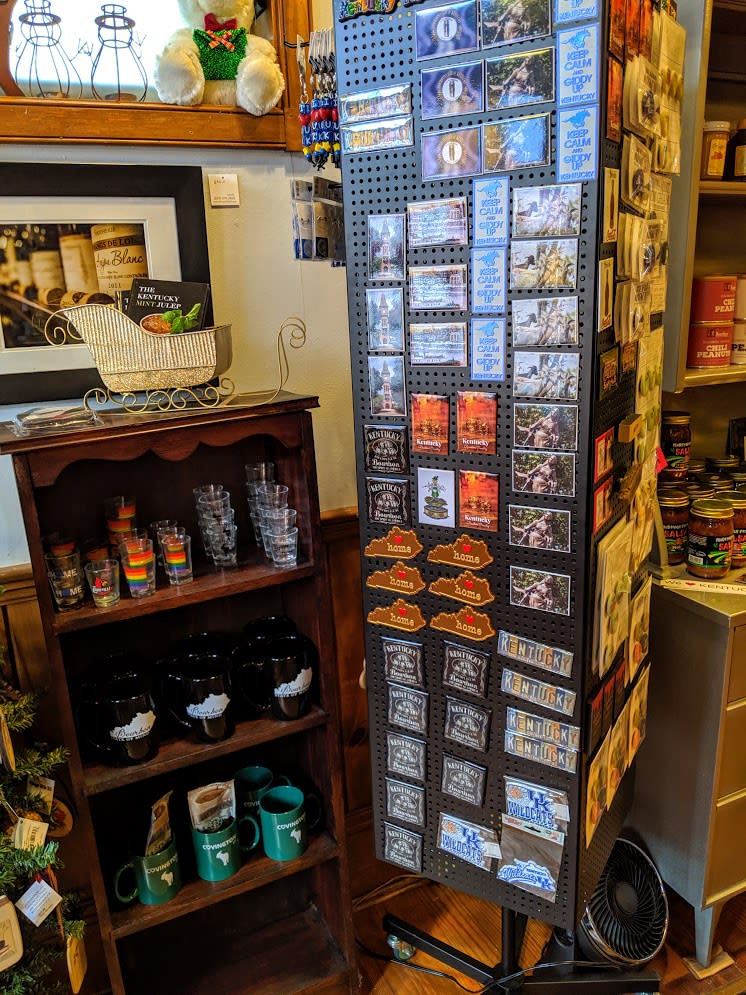 Tuscarora Moon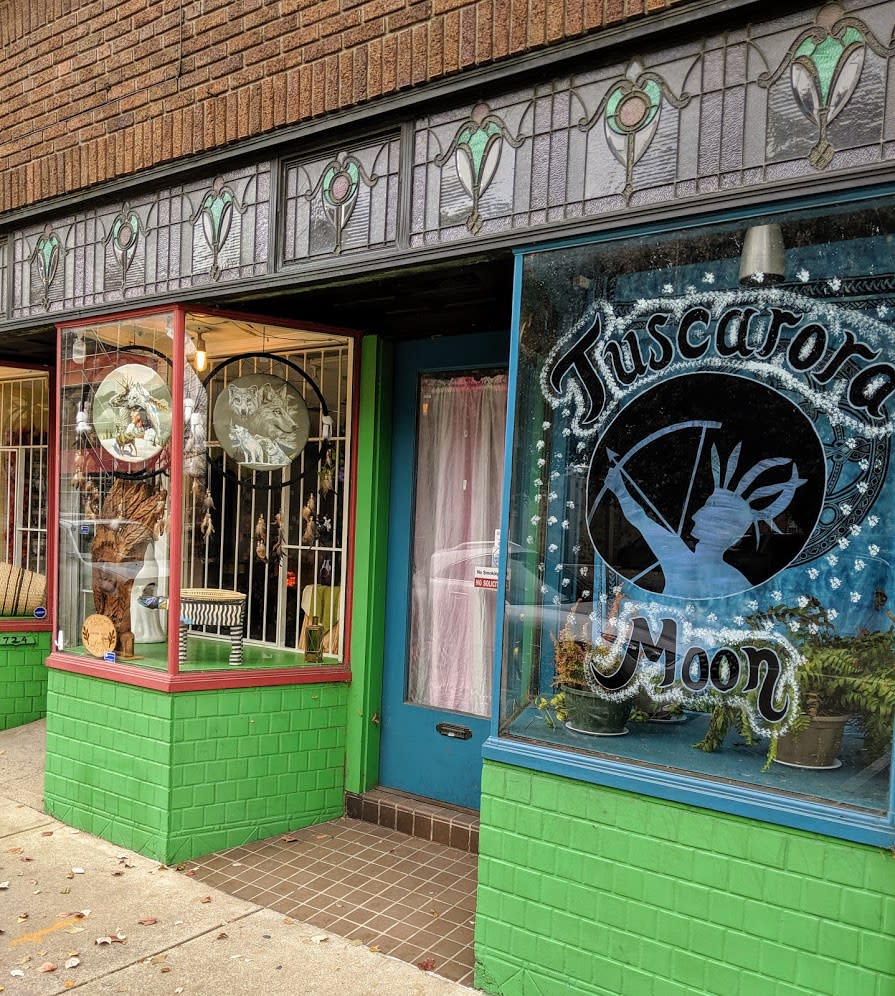 Tuscarora Moon is located in Newport, Kentucky, just a few blocks from the Newport Aquarium. The address is 724 Monmouth St, Newport, KY 41071. They specialize in Native American crafts, "All Things Metaphysical" and paranormal equipment. They will also accept prayer requests.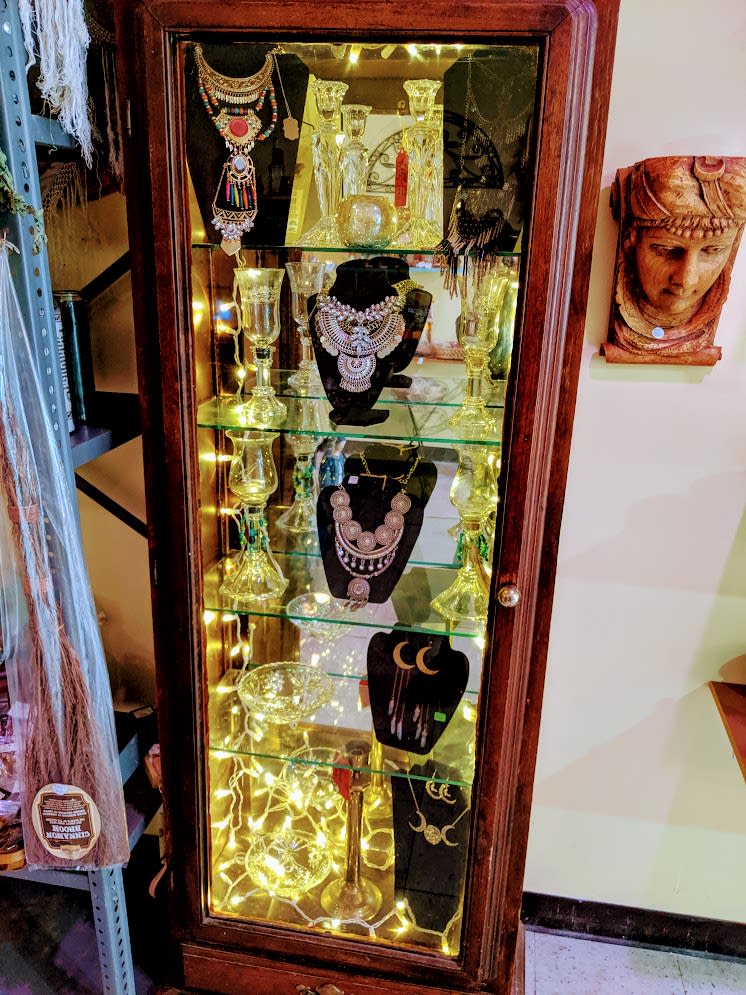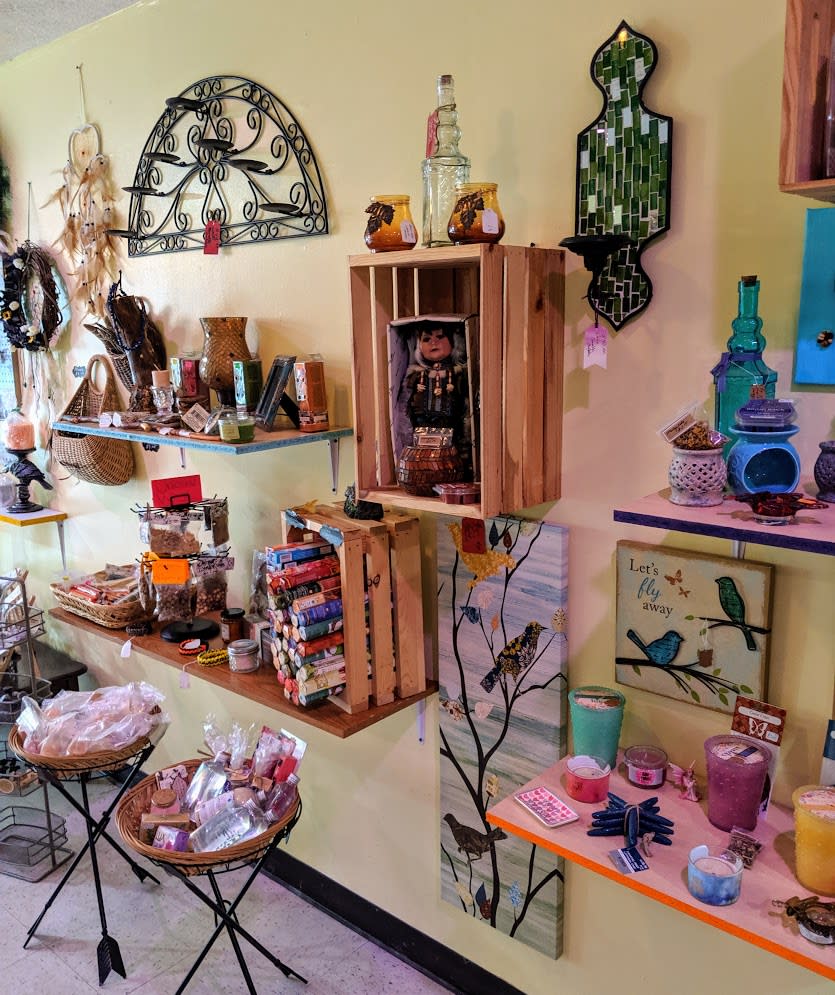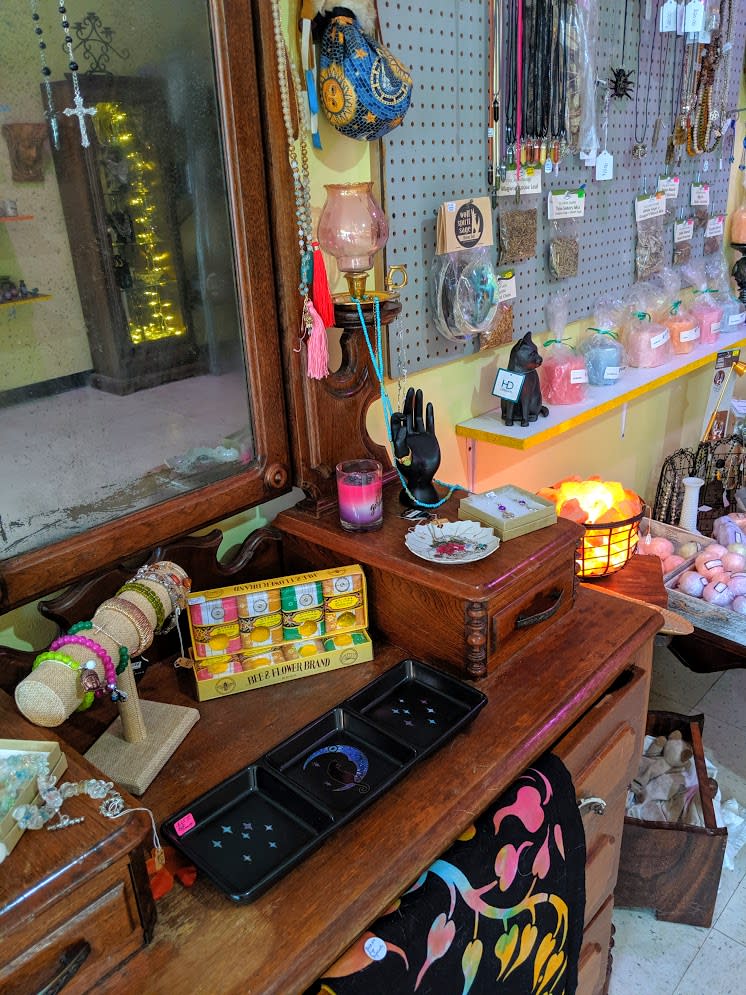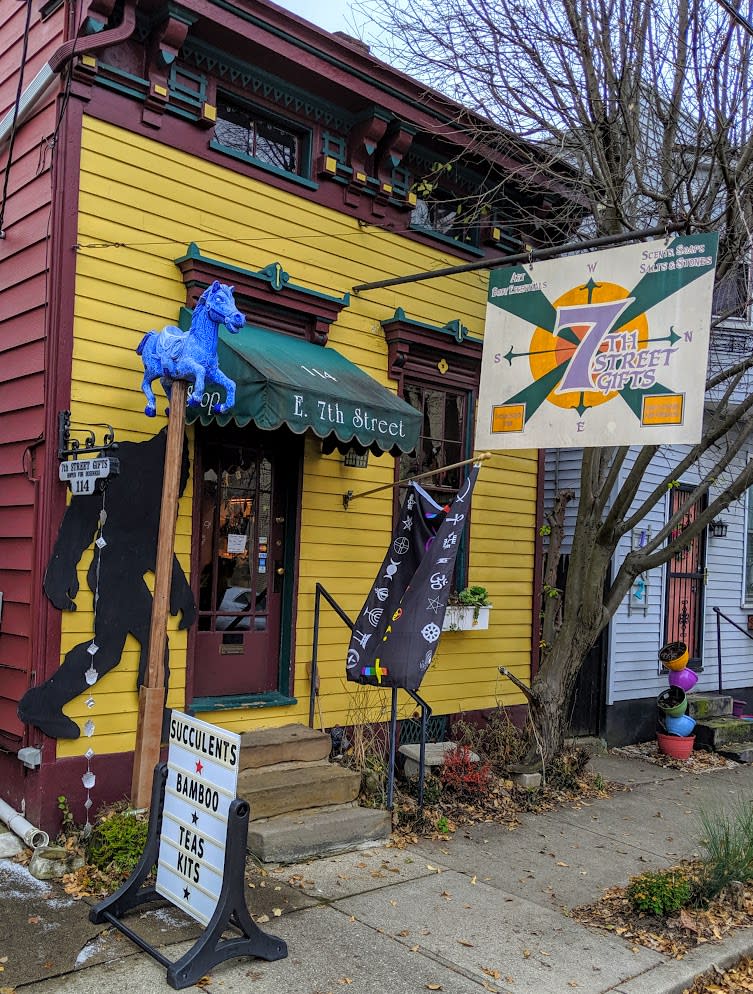 Seventh Street Gifts is also in Newport, Kentucky. It's only a block away from Tuscarora Moon. The address for Seventh Street Gifts is 114 E 7th St, Newport, KY 41071. Their mission is "To make high quality natural wares and regional art available and affordable to anyone and everyone interested in promoting health and wellness." They offer a full apothecary, a wide range of essential oils, teas, herbs, and more. They will hand-craft soaps and candles of your choosing on-site. They also offer kits if you want to make your own.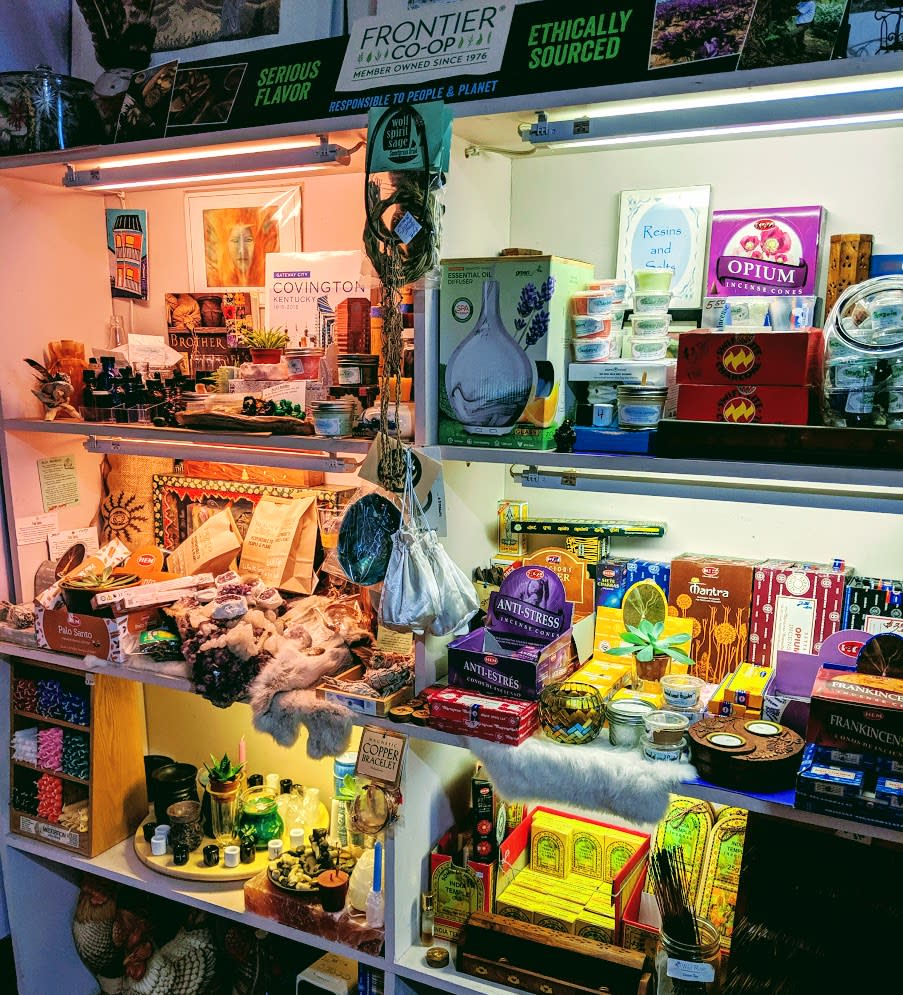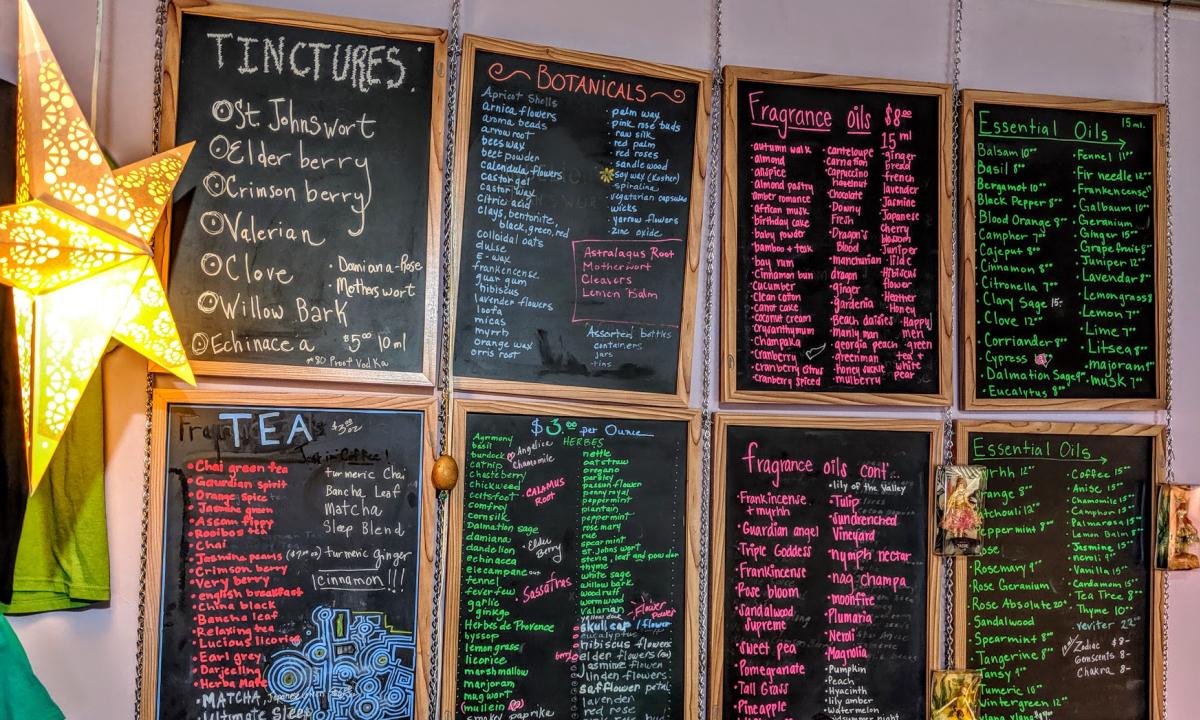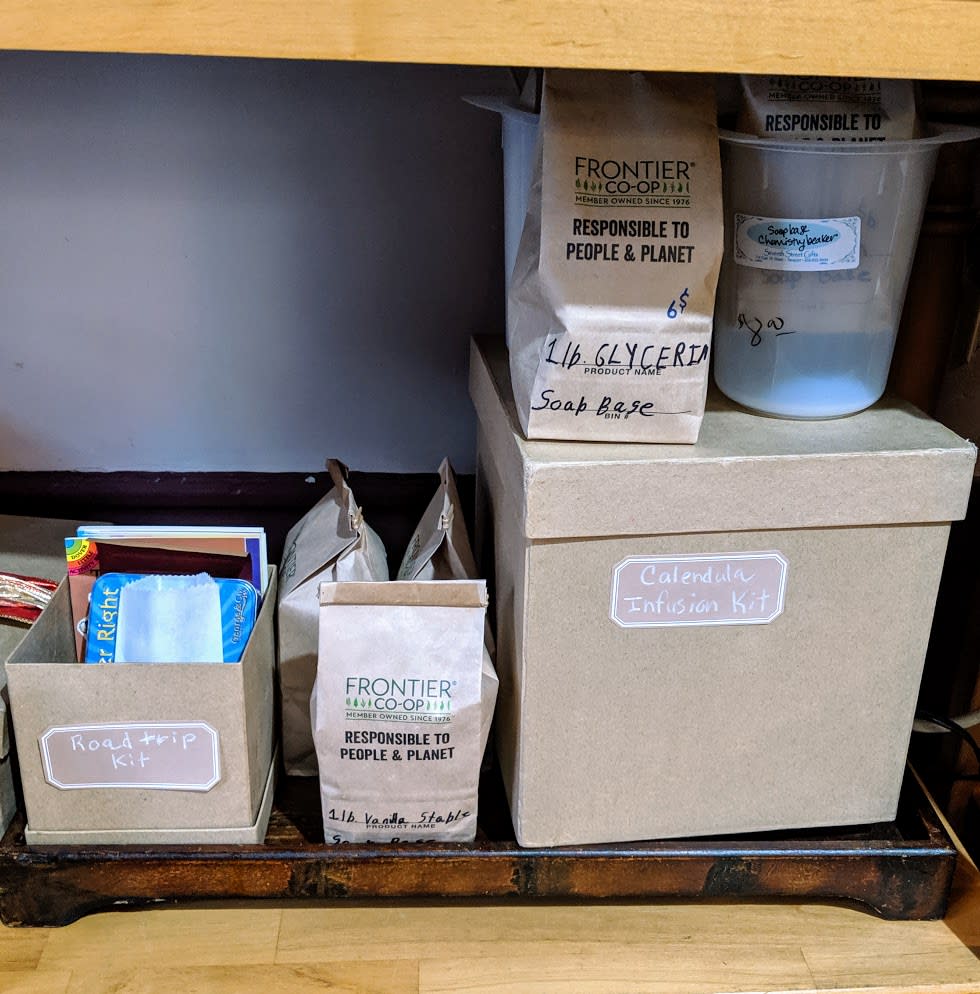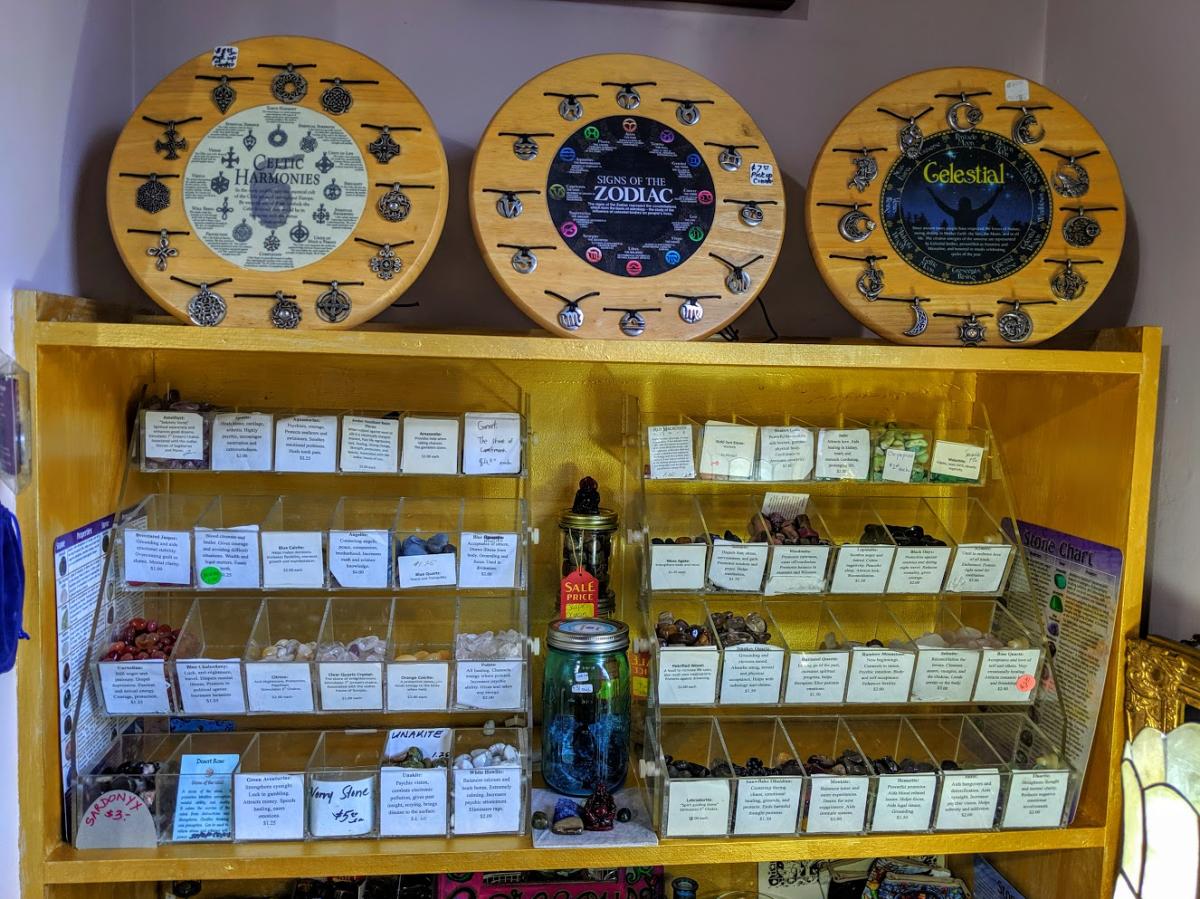 Hope you have fun exploring these unique shops in Northern Kentucky! For a more comprehensive listing of shopping in the Cincinnati and NKY region, check out our "Where to Shop" Page.