We had the chance to eat at the new Kitchen by Butler's Pantry (located in the RiverCenter office towers near the Northern Kentucky Convention Center) during its opening week and the menu and the food had us all raising our eyebrows... in a good way.  ;)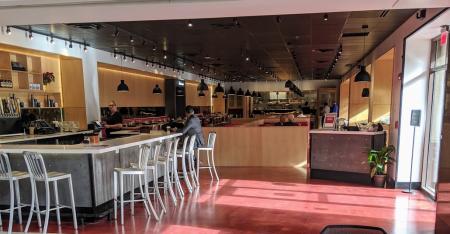 In case you missed it, an announcement was made in August that two popular Covington chefs would take over operations of the restaurants in the RiverCenter office towers.  Mitch Arens, formerly the executive chef at Coppin's at Hotel Covington, and Stephen Williams, owner of Bouquet in Mainstrasse Village, vowed to bring the existing (and future) RiverCenter restaurants new menus, local food sourcing, fresh-to-table offerings, and healthy options--and from my first experience at the new Kitchen by Butler's Pantry, they're delivering on their promises.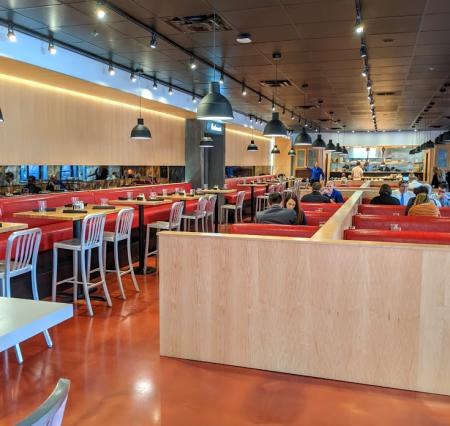 If you ever ate at the location's former restaurant, Biscuits to Burgers, erase all notions and expectations from your memory.  The Kitchen by Butler's Pantry has undergone a complete menu overhaul and now focuses on fresh, Southern-inspired food.  Right now they're serving up mouth-watering breakfast, brunch, and lunch, but there are plans for dinner coming early this year.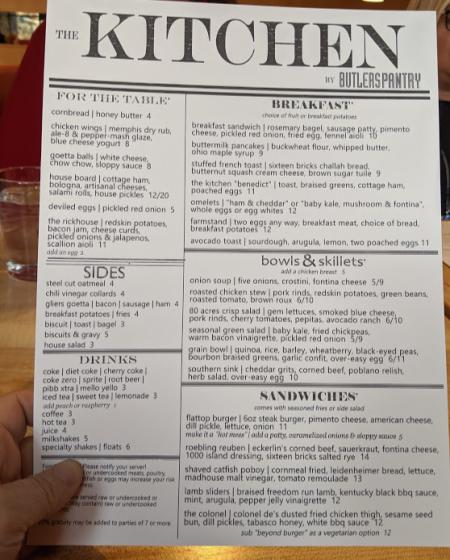 Chef Kyle Roberts, who spent eight years under Williams at Bouquet and has worked in kitchens of Mita's and the Mercer, is in charge of the Kitchen's kitchen and each person in party of nine that I had the pleasure of dining with agreed that it was a great experience.  Read more about some of the dishes we tried below.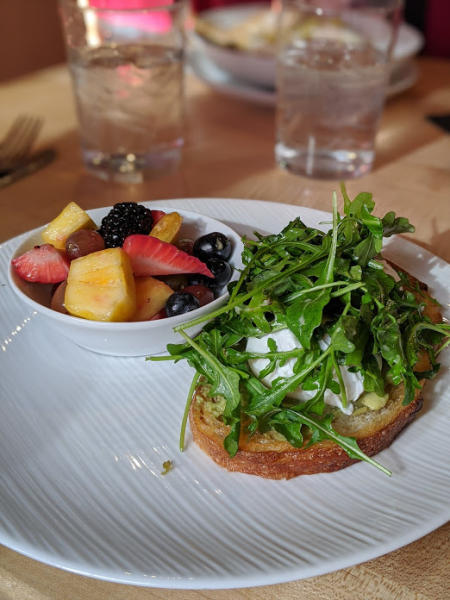 If you're looking for a great way to start your day or power through lunch with something decadent that you won't feel guilty about, try the avocado toast--served on sourdough with arugula, lemon, and two poached eggs and a choice of fruit or breakfast potatoes.  Two members of our party ordered this dish and both agreed that it was delicious.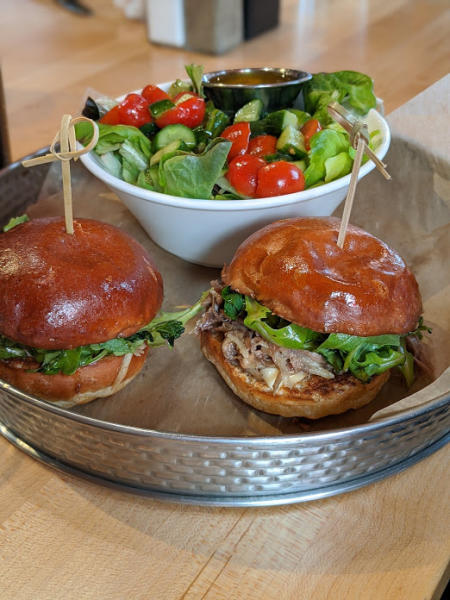 Where else in NKY can you find lamb sliders?  Both of the people in my party who ordered this dish were raving about it.  Served with BBQ sauce, mint, arugula, and pepper jelly vinaigrette, the flavors blend perfectly with the lamb and served with seasoned fries or a side salad, the portion size is perfect.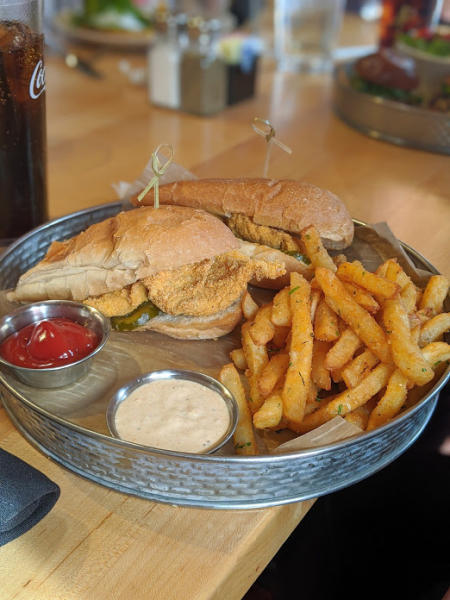 I opted for the catfish poboy with seasoned fries and it was delicious!  I have a child with shellfish allergies, so I don't get to indulge in seafood very often... this one was a real treat.  Flaky cornmeal fried catfish and deliciously seasoned french fries--how could you go wrong!?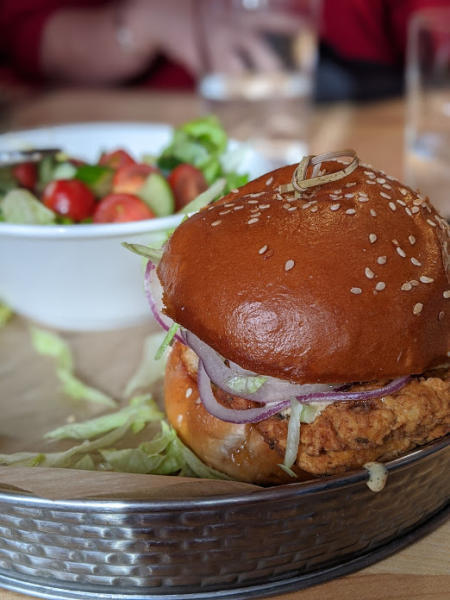 Another member of our group opted for "the colonel," a fried chicken thigh sandwich.  Served with tobasco honey and white BBQ sauce, I definitely had a little food envy when she took a bite and raved about it!  I really enjoyed my catfish, but think I know what I'm getting next time!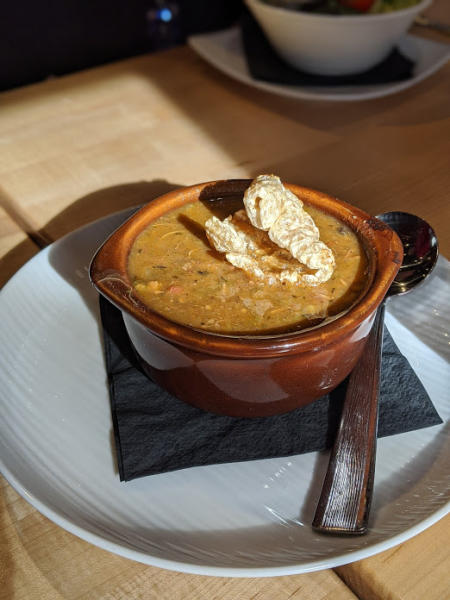 If you're looking for non-sandwich option, definitely check out the roasted chicken stew.  Served with a pork rind on top, this is the "small" portion and the person ordering opted to pair it with a side salad for lunch.  It was definitely hearty and had lots of flavor.  A great way to warm up on a cold day!
We're glad to welcome Kitchen by Butler's Pantry to NKY (especially since our office is located in the same building), and are looking forward to dining with them again to sample the rest of the mouth-watering menu.