As you've probably heard by now, The B-Line isn't limited to bourbon distilleries, or even bourbon bars. There are four restaurants along the Line, all with mouthwatering bourbon-enhanced menus and extensive bourbon collections.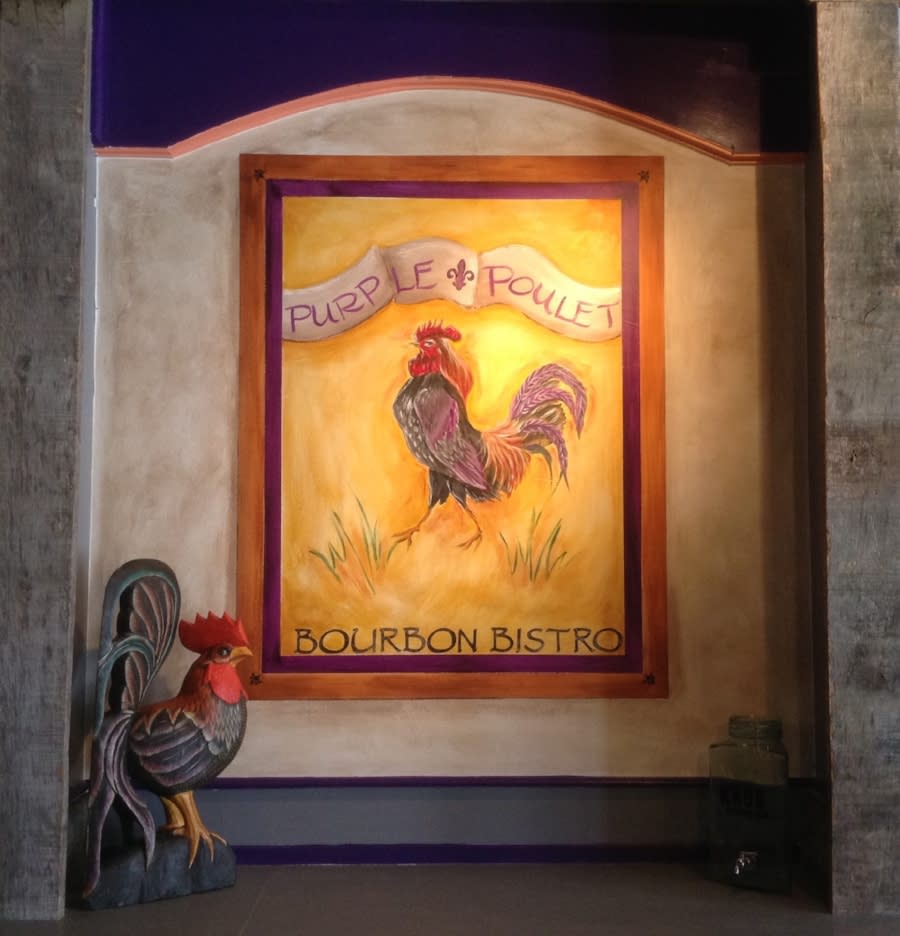 The Purple Poulet, "A Southern Bourbon Bistro" can be found 10 minutes from downtown Cincinnati, just across the Ohio river in Dayton, Kentucky. The owners are committed to bringing dishes to the table that celebrate the flavors of the American South. As they write on their website, their cuisine is "inspired by the cuisines of Charleston and New Orleans, with an infusion of Kentucky."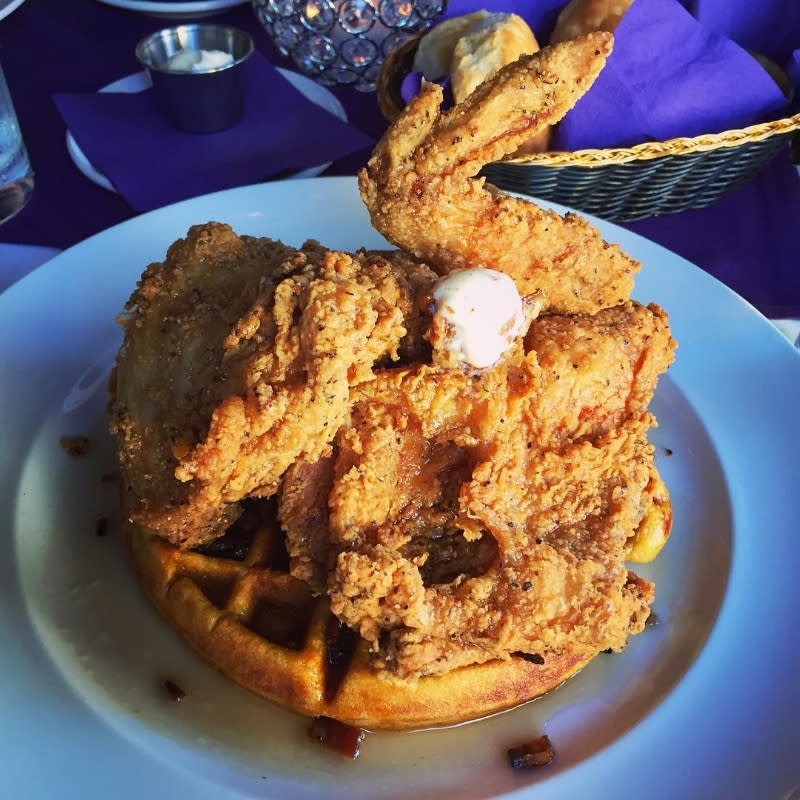 One of their most famous dishes is the fried chicken. Some reviewers have written that it's the best in Kentucky while others say it's the best they've ever tasted. Anywhere.
Another local favorite at The Purple Poulet is the "Kentucky Coq au Vin." They say "We begin with a bourbon brined airline breast, lightly floured and pan sear. We then finish it off in the oven and it's topped with a fabulous red wine bacon gravy (it's a necessary sauce!) with mushrooms and carrots. All laid atop a bed of our savory creole grits."
Is your mouth watering yet?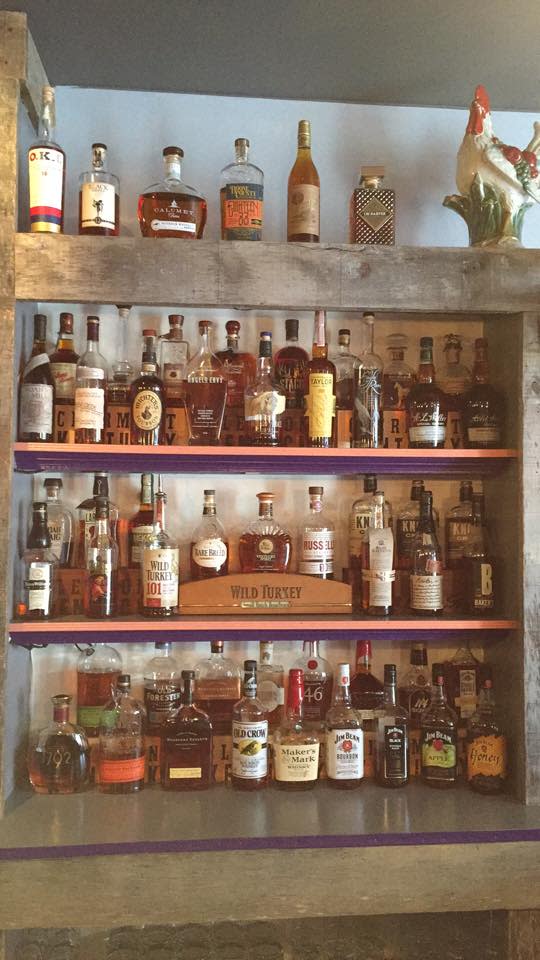 Maybe you're also feeling thirsty at the thought of all this delectable Southern cuisine. Like all the restaurants and bourbon bars on The B-Line, The Purple Poulet has an extensive, carefully chosen bourbon collection.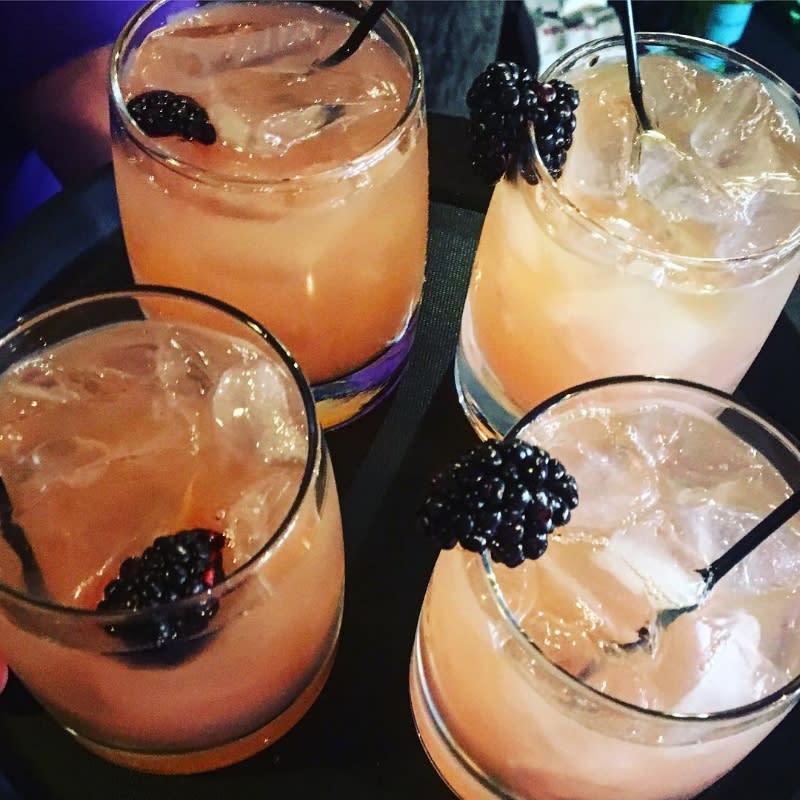 They also create delicious, refreshing bourbon cocktails.
Treat yourself to a stop at The Purple Poulet soon! You will not regret it. And don't forget to have your B-Line Passport stamped while you're there!