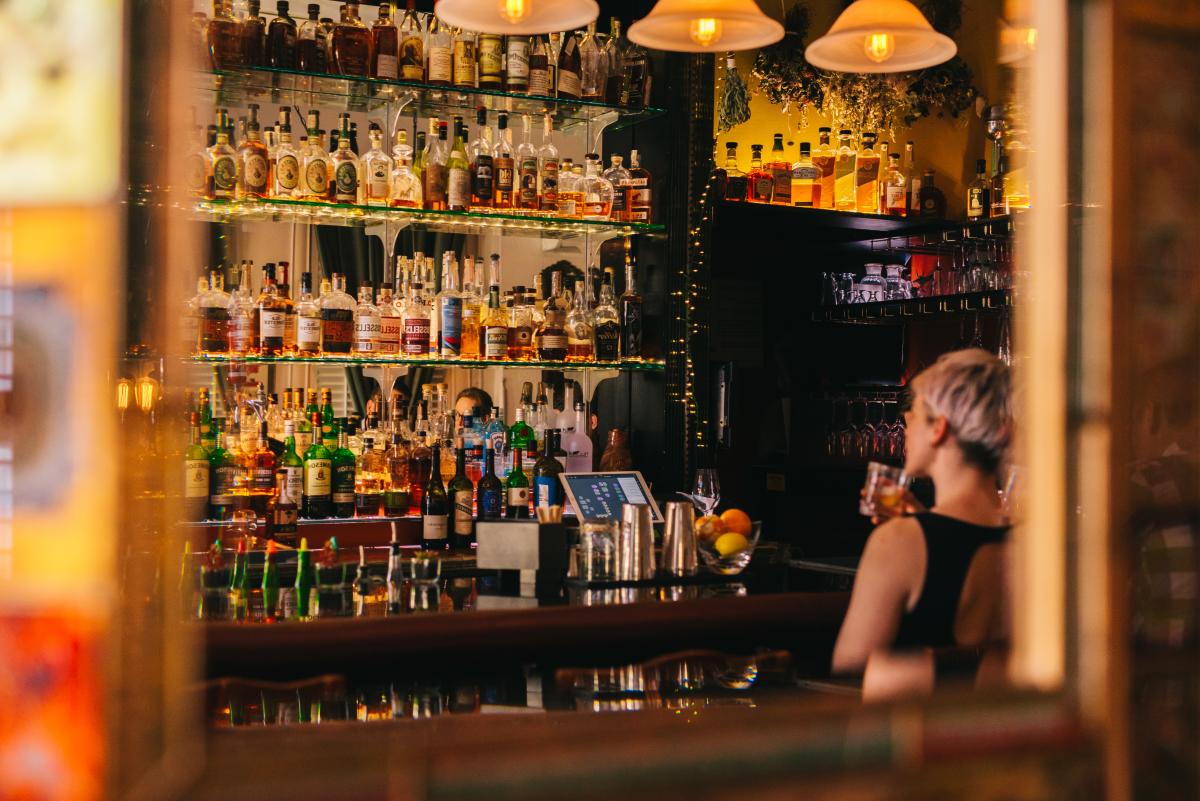 Hello, internet reader! Have you heard about The B-Line? It's the new self-guided bourbon tour in Northern Kentucky comprised of 5 bourbon bars, 3 distilleries which are also on the Kentucky Bourbon Trail Craft Tour®, and 4 bourbon-inspired restaurants. If you check in at 2 of each category on The B-Line and get your Line Guide stamped, we'll send you some free bourbon swag!
Ready to learn more about one of the restaurant stops on The B-Line? Step inside Bouquet Restaurant, nestled on one of the coolest blocks in one of the coolest neighborhoods in Northern Kentucky: Mainstrasse Village.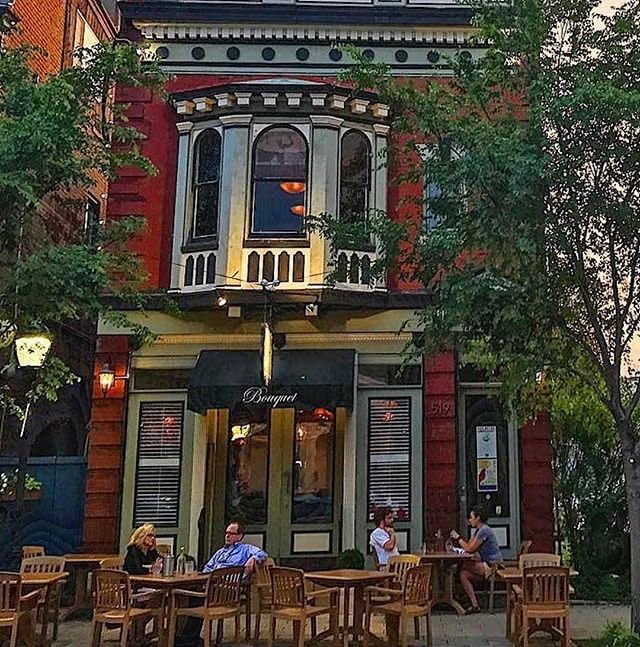 Bouquet was one of the first farm-to-table restaurants in the NKY and Cincinnati region when it opened back in 2007. Chef Stephen Williams grew up watching his grandmothers fix angel biscuits, country ham, and southern style green beans and developed a passion for traditional southern cuisine. He infused that passion with one for sustainable farming and the freshest ingredients and voilà: the menu at Bouquet. Products from more than 50 local farms are chosen to create the changing list of choice dishes.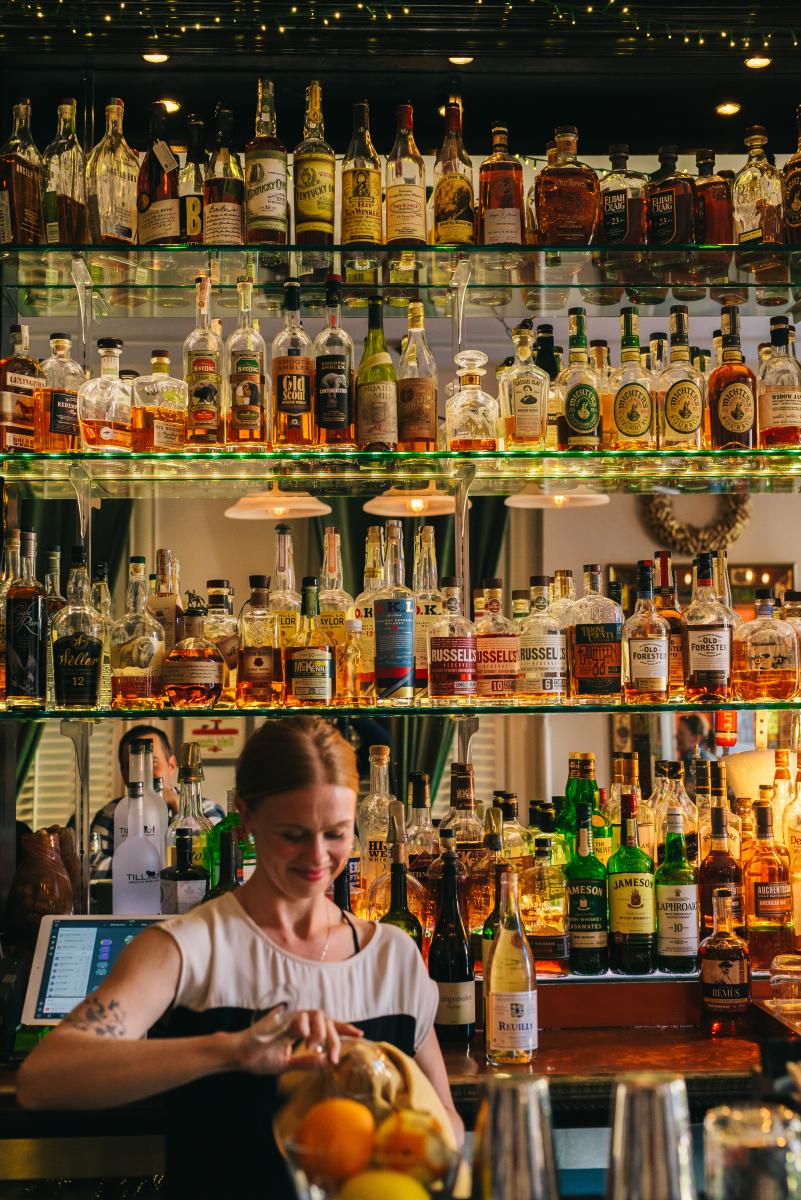 All restaurants on The B-Line must offer a choice from at least 50 different types of bourbon and Bouquet is no exception.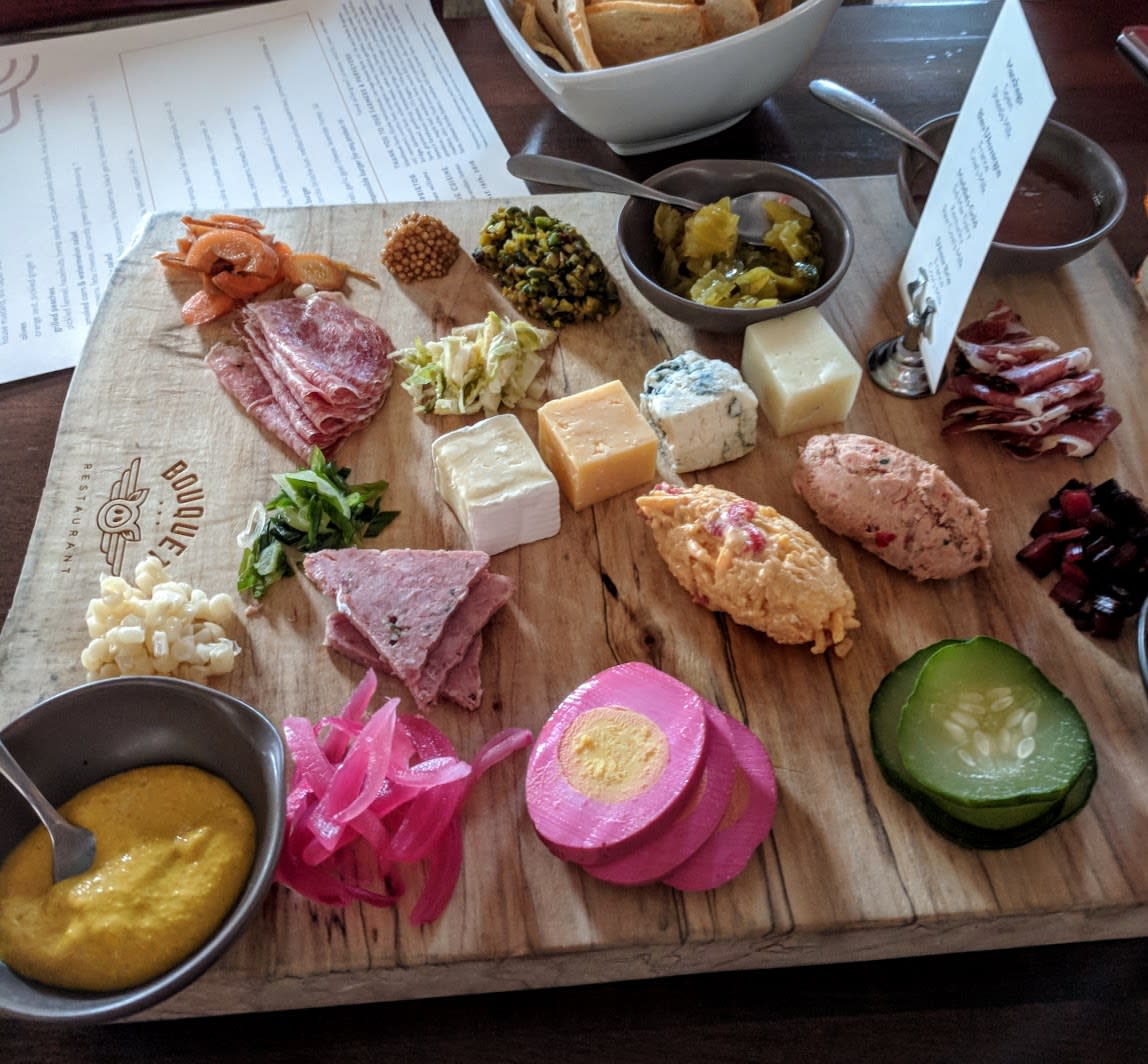 Their fresh, farm-to-table southern cuisine is regularly noted to be some of the best food available in the Northern Kentucky and Cincinnati region.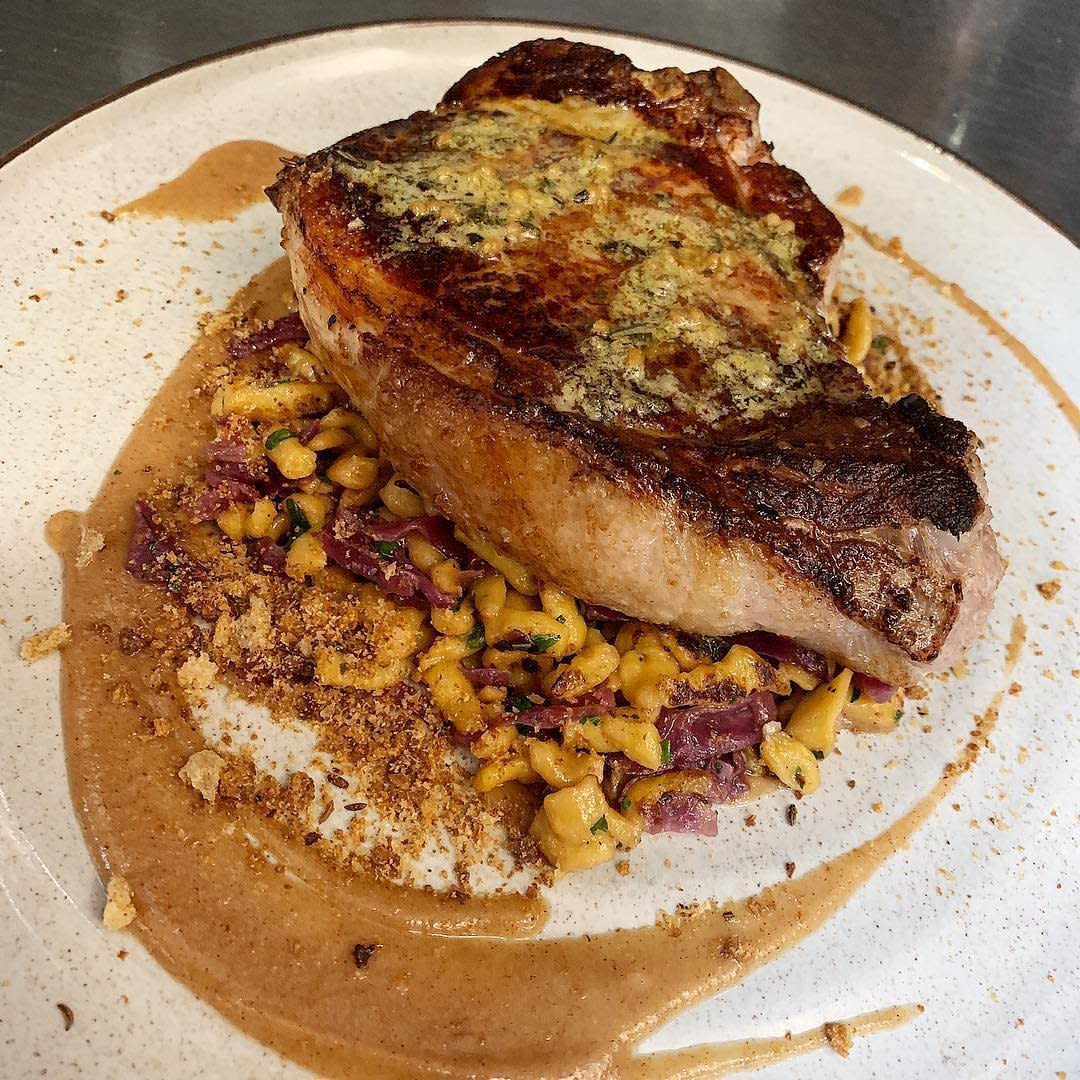 Bouquet is a "Best Restaurant in Cincinnati" according to Cincinnati Magazine, and a "Best Restaurant in Kentucky" according to Business Insider.
Their cocktails win awards too! At the 2018 Bourbon Classic in Louisville, they took home the prize for "Best Classic Pairing" with their delicious New York Sour accompanying an equally yummy appetizer of Bourbon Soy Cured Kentucky Carp.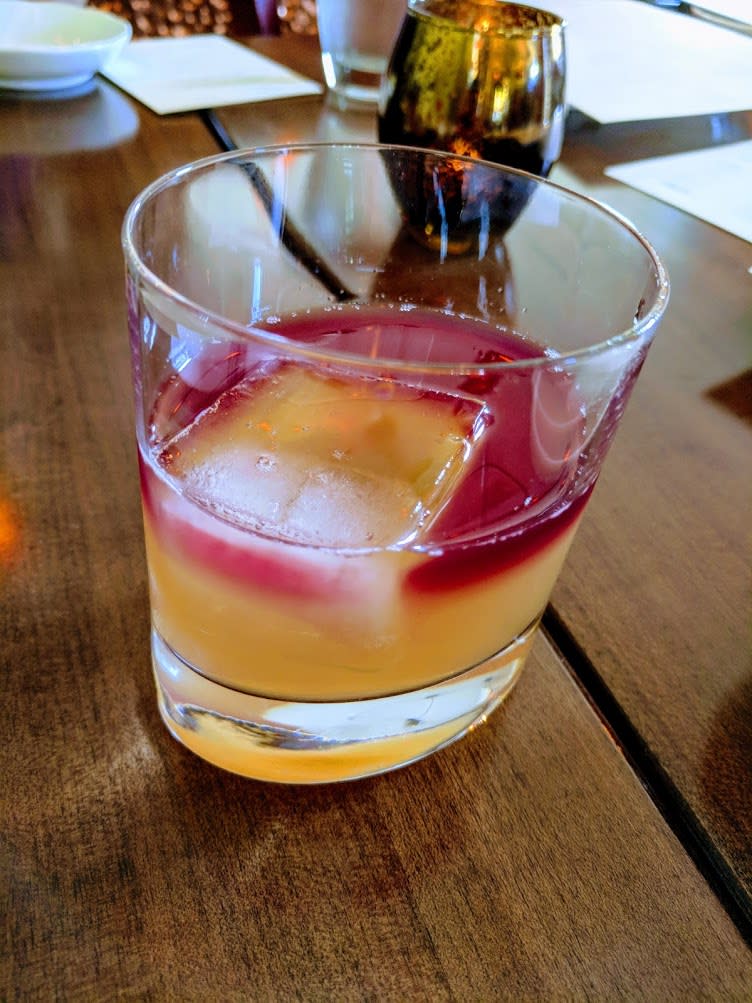 If you're looking to sate your appetite at one of the stops along The B-Line, you will be delighted by your dining experience at Bouquet.
If you've missed our other articles in this "Meet The B-Line" series and want to learn about the other stops, click the category "the b-line" to see them. Or take a gander at The B-Line's website: https://findyoursippingpoint.com/