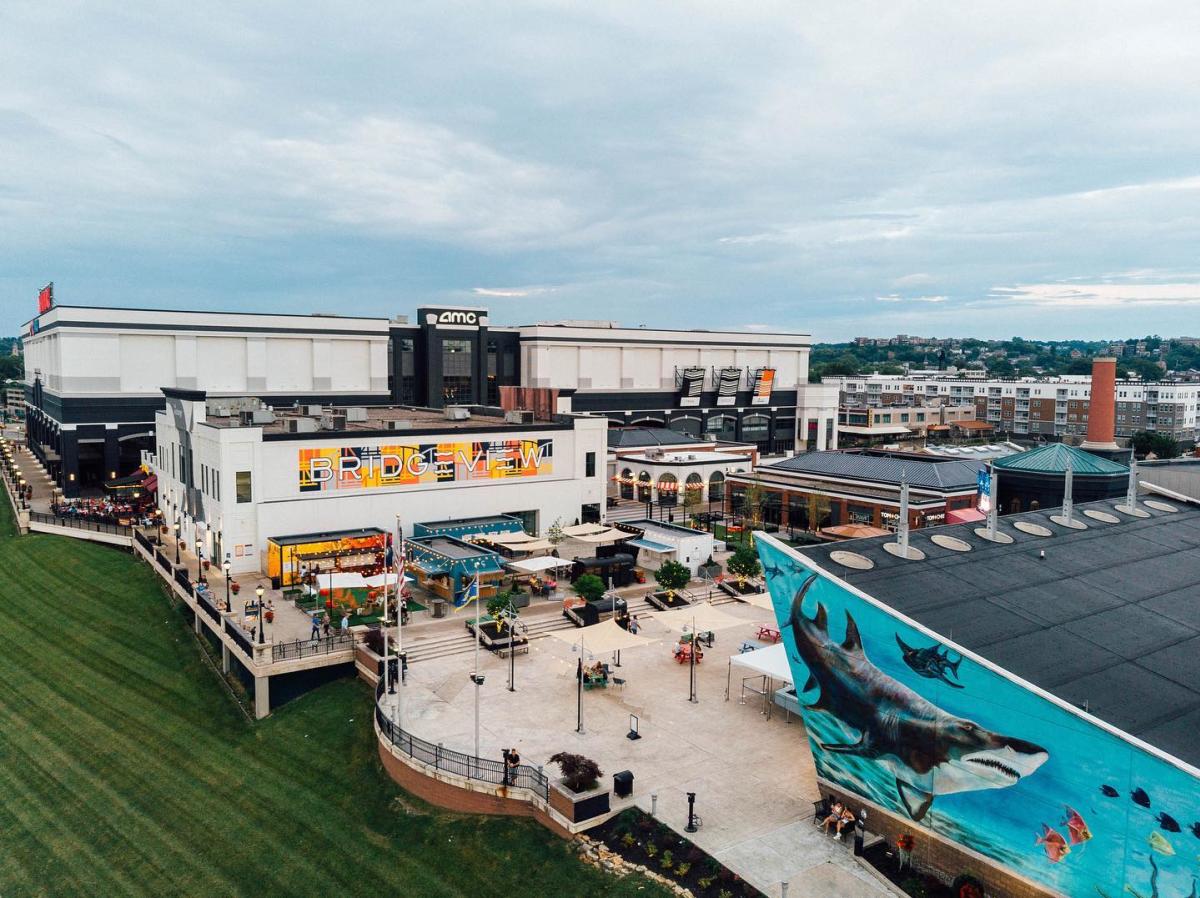 The city of Newport is Northern Kentucky's entertainment hotspot. The Newport Aquarium, the Purple People Bridge, and Newport on the Levee—all located directly across the Ohio River from downtown Cincinnati—welcome thousands of visitors each year to play, party, and eat! The Levee, as locals call it, is also home to several eateries big and small and a variety of fun things to do, including co-op AR gaming spot Immersive Gamebox and bowling at Rotolo.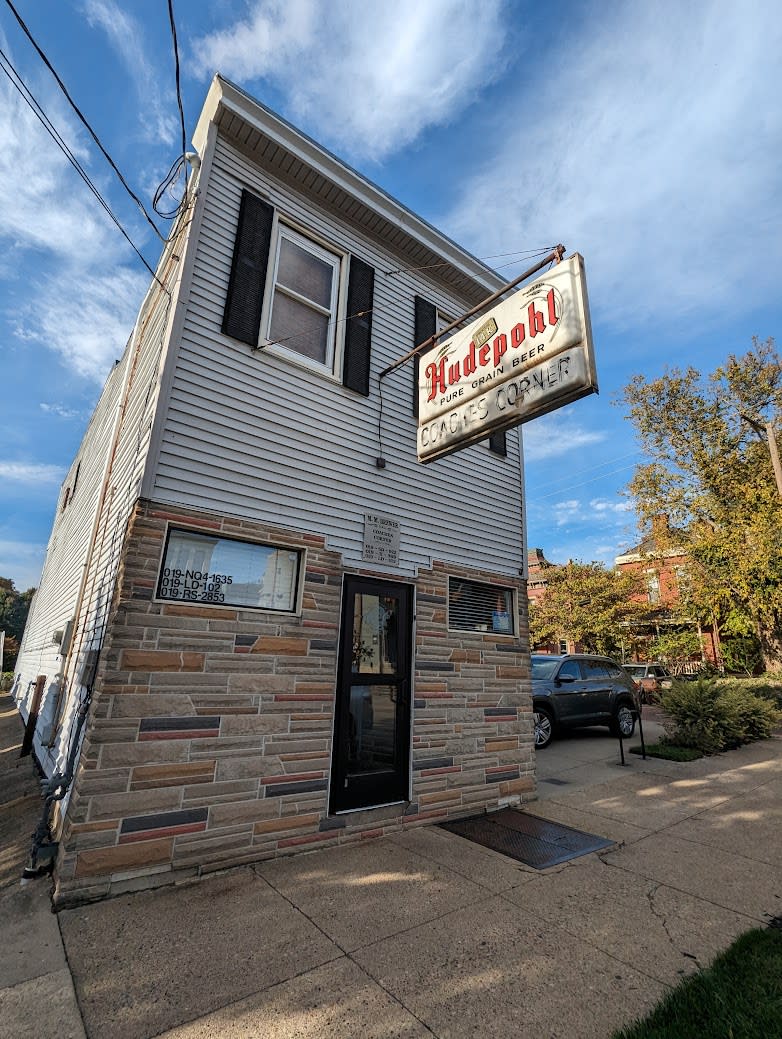 Local NKY Favorite – Family-owned Coaches Corner
But what if you are looking for a more intimate and personable experience? A true local favorite? Three blocks from Newport's riverfront attractions stands a neighborhood bar and grill well worth the short walk from the Levee.
For nearly 30 years, Coaches Corner has served drinks and burgers inside an unassuming white clapboard building located on East 6th Street in Newport. Owners Midge and Terry Brewer—partners in business as well as in life—have owned and run this fixture of Newport's East Row Historic District since 1994.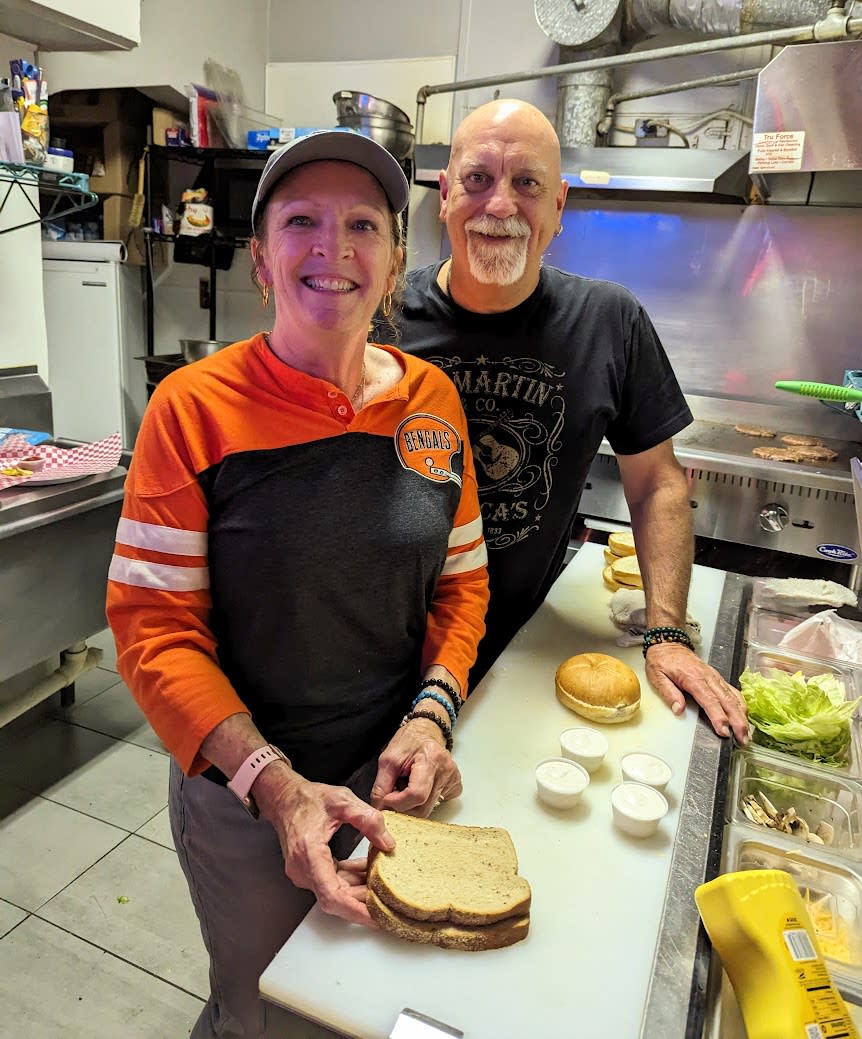 "Since we started the business, Terry and I have had the opportunity to be together every day," says Midge. "It's a lifestyle, as opposed to a job."
Terry cooks and runs the back-of-the-house while Midge works the front. Their two adult sons Terry II and Ben also help maintain this popular local establishment.
 "They have grown up here," says Midge. "It's very much a family place."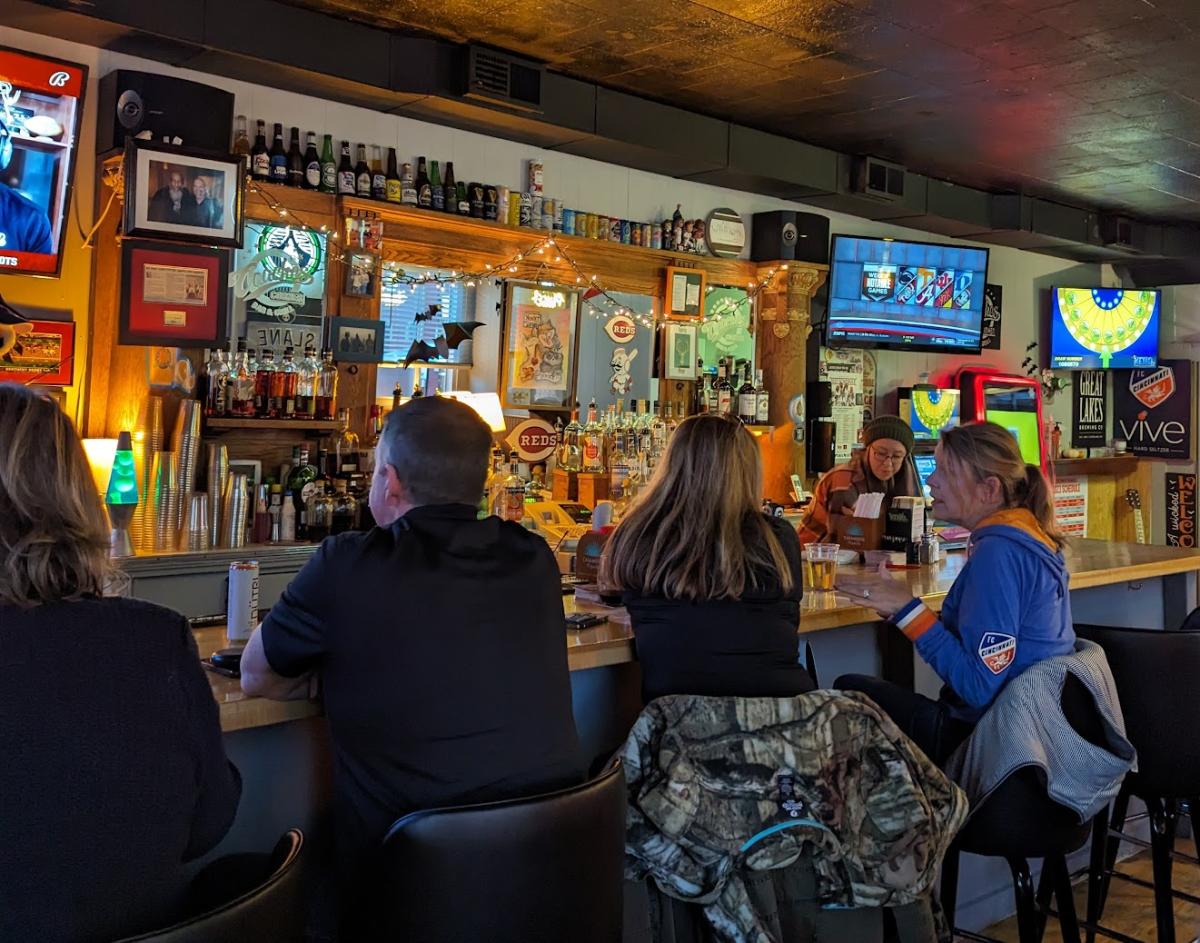 Laid back and casual, Coaches attracts a diverse customer base—from Fortune 500 execs to young people new to the neighborhood. The pub includes a requisite Kentucky bourbon bar, cozy high tops, a back room for large parties, and a big outdoor patio complete with picnic tables, lounge seating, fire pits, and a stage for live music performances.
Come for the friendly neighborhood vibe – stay for the best burgers in NKY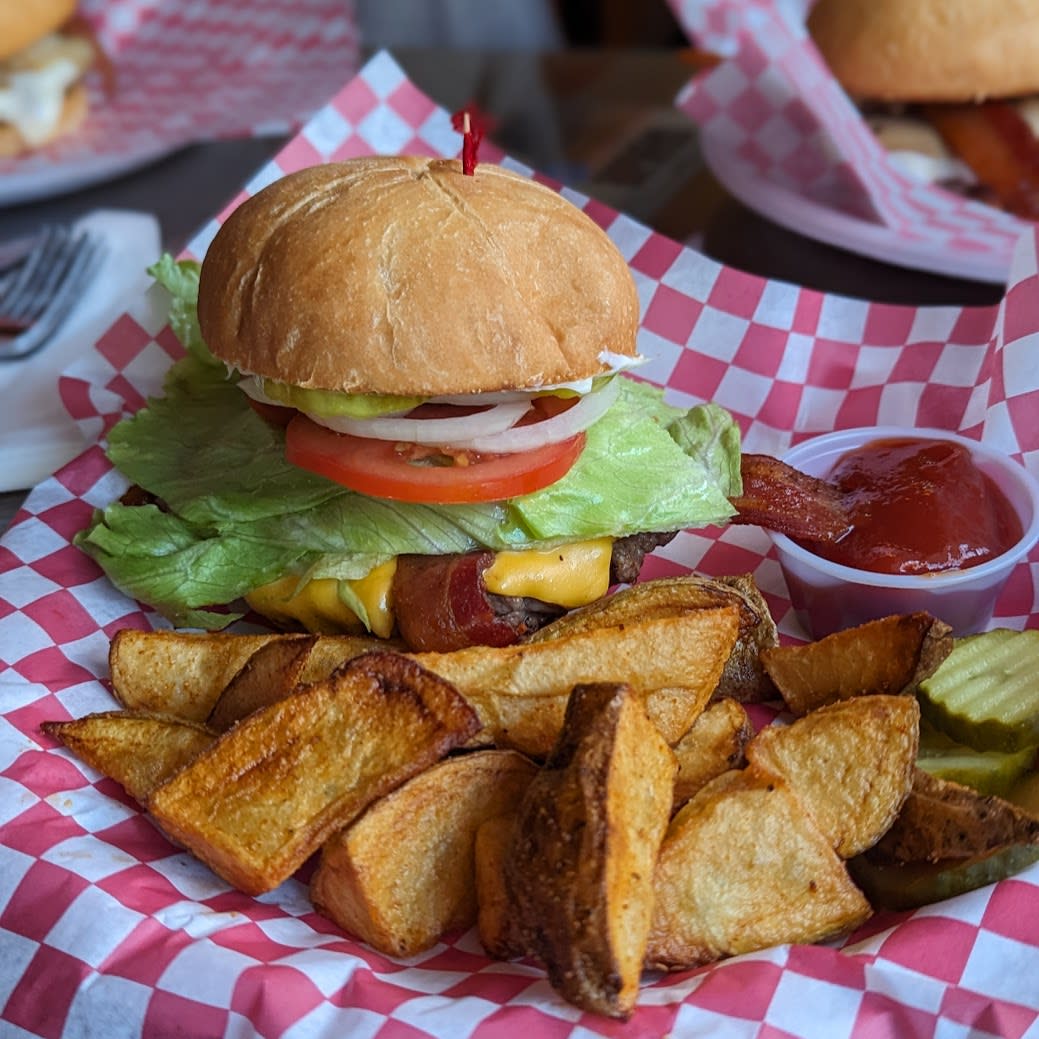 In addition to the great social atmosphere, what brings people back is the food. The burgers are consistently given high marks by loyal patrons as well as first-time visitors. In fact, many say Coaches makes the best burger in the state of Kentucky. This writer recommends the bacon mushroom cheeseburger—it's a standout! Coaches serves other classic American pub favorites including a grilled Rueben, hot Italian subs, and their ever-popular hand-cut fries, which come regular or "Cajun" style.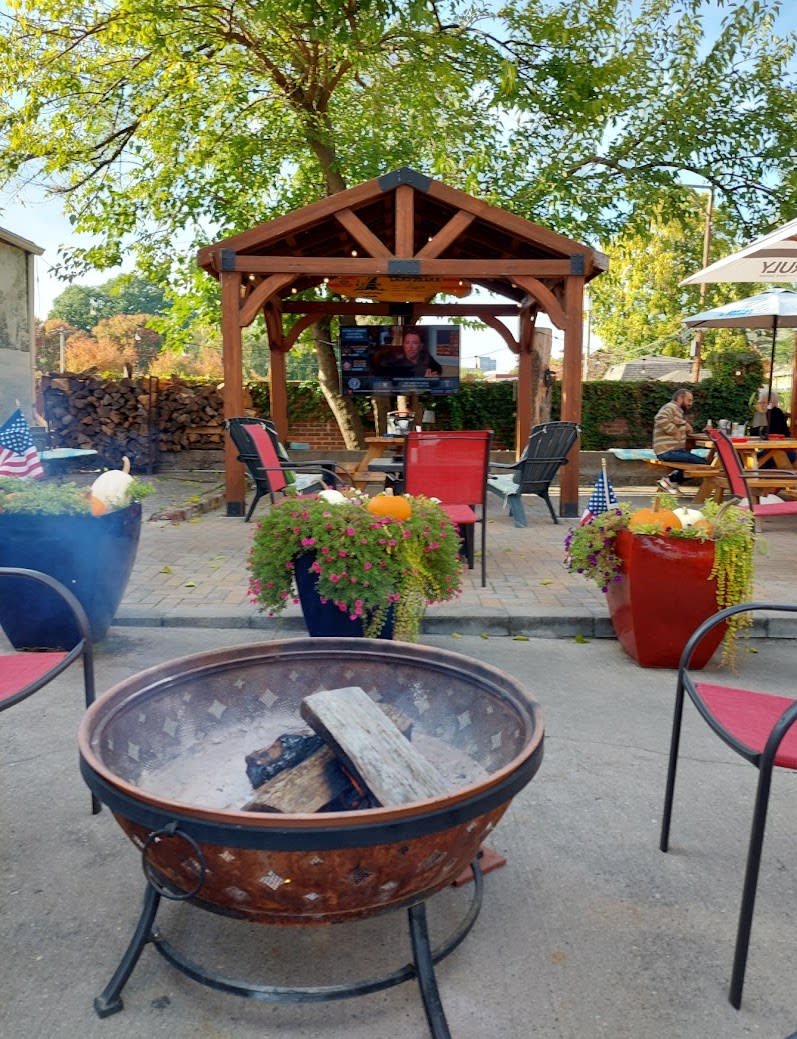 Live music at Coaches Corner in Newport, Ky.
When Terry is not cooking burgers, he plays acoustic guitar and harmonica with the Hamlet Alley Cats, a four-person band whose repertoire ranges from classic rock to blue grass.
"In the summertime, live music is essential to Coaches," says Terry. "We have bands playing on the patio each month."
Terry has kept a daily journal of all the happenings at Coaches from Day 1 of its opening. In addition to the pub's successes, Terry has documented the many challenges faced over the past 30 years—from 911 to the Great Recession to the COVID pandemic. But with each potential setback, customers have continued to support this neighborhood institution, helping Coaches overcome each crisis.
"We just refused to give up," says Midge.
So, next time you're in Newport, Ky. keep an eye open for the white clapboard building with the big Hudepohl beer sign out front! Inside is Coaches Corner, a family run pub, where all are welcomed.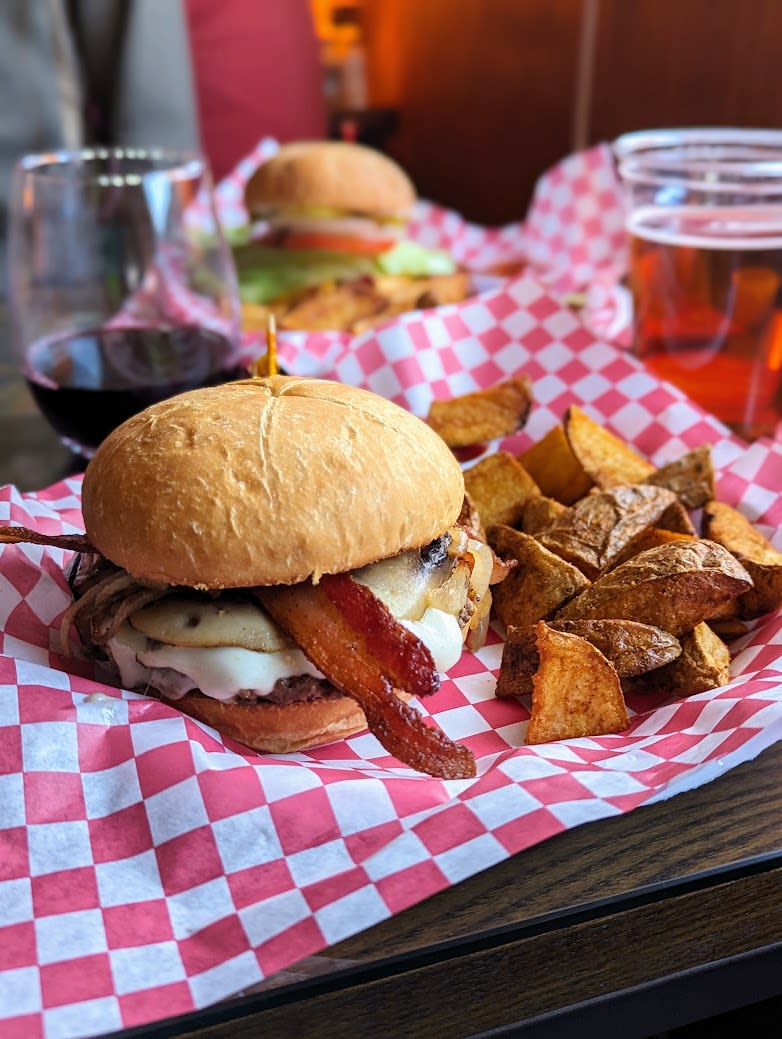 Curious about all the other amazing places to eat in Northern Kentucky? Take a gander at our Restaurants Page and try not to drool after watching that video.