The Newest BBQ Joint Along the River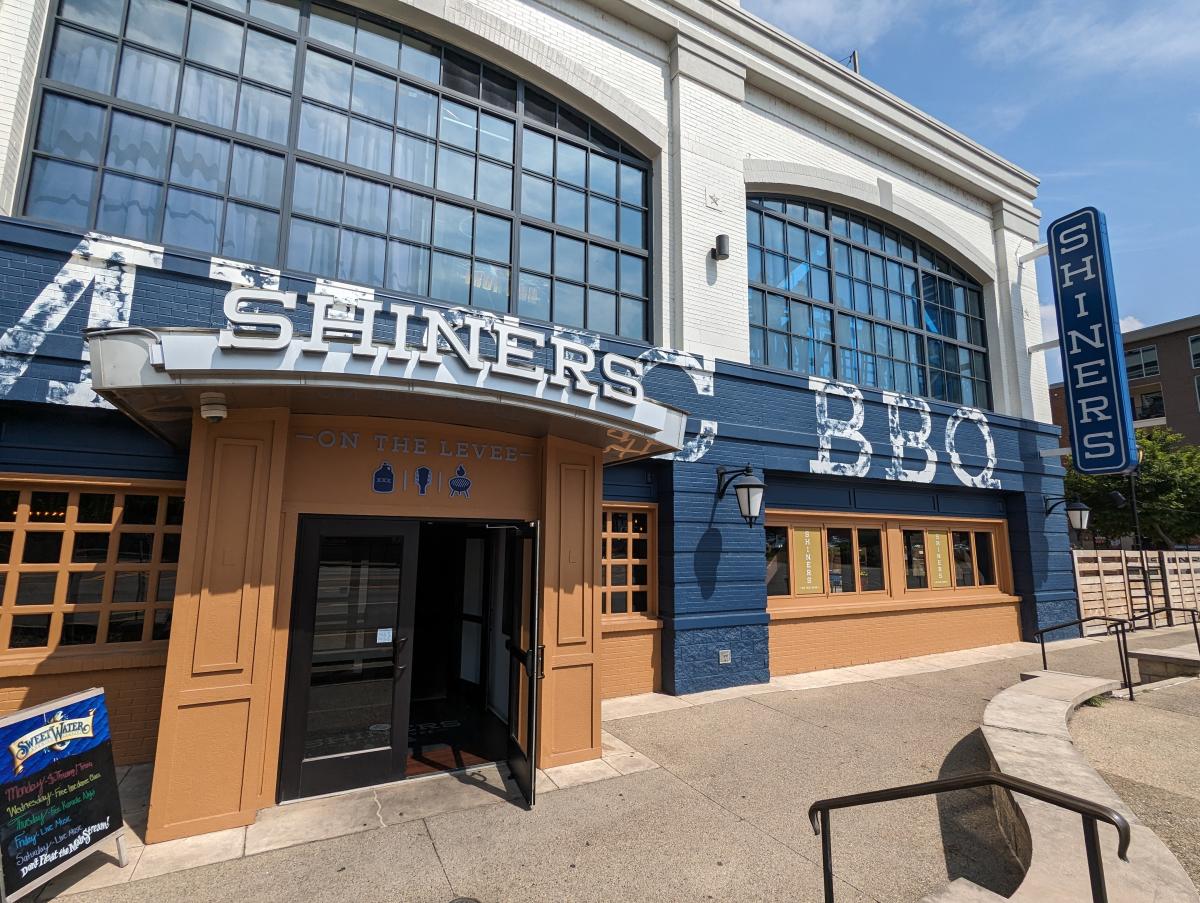 Attention fellow BBQ lovers, if you aren't already familiar with Shiners on the Levee, allow me to introduce you. Shiners is a spacious, modern and fun BBQ restaurant that serves great food, cocktails, moonshine and live entertainment located at Newport on the Levee!
Dot (colleague and food/beverage aficionado) and I recently visited Shiners for lunch and left happily stuffed and with to-go boxes for the husbands. Sharing is caring! Together we sampled a variety of crafted cocktails and delectable dishes to provide you with some insight into what you can order.
What We Drank

Orange Creamsicle Frozen Cocktail
If you're a fan of orange creamsicle like I am, I suggest you try this one. Made with moonshine and vanilla vodka, this frozen drink is the slushie you need in your life. Please note, they rotate their frozen cocktail flavors, so this may or may not be on the menu when you stop in. But I highly suggest you ask!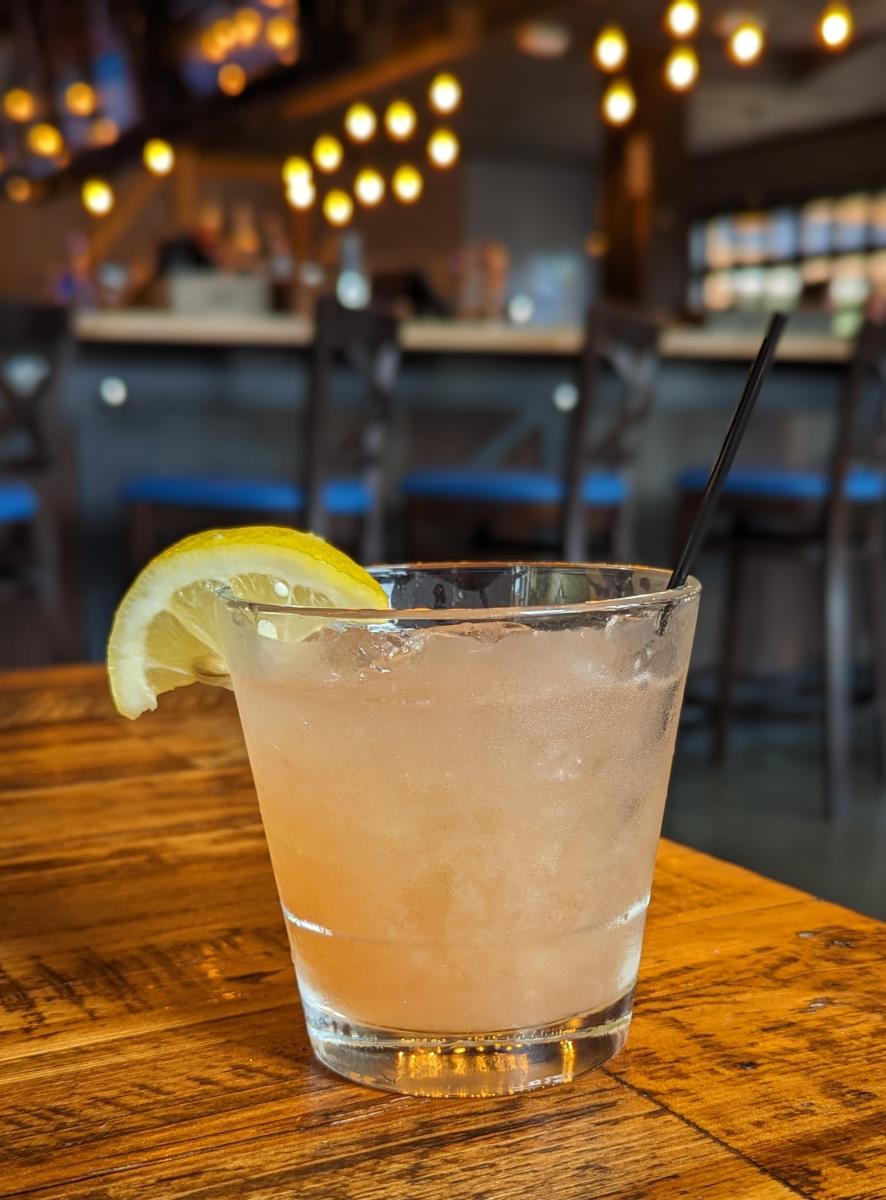 Dixie Land Delight
Lovers of sweet drinks with moonshine, this is the cocktail for you! Made with Ole Smoky Blackberry Moonshine, passionfruit puree, lemon and simple syrup, this cocktail is sweet but not overly sweet and is very blackberry-forward and refreshing.
Interested in trying different flavors of moonshine? Be sure to ask your waitstaff about moonshine shots. If you stop in on a Thursday night for "Ole Smoky" karaoke, moonshine is half off!
What We Ate
Too much food! We sampled two appetizers, one salad, two sandwiches and one side.
Peter Pipers
One of the things that bonds Dot and I is our love for some good, ole fried pickles. Shiners' lightly breaded dill pickle chips with their KY white BBQ sauce did not disappoint.
The Grillout
While the name calls this out, I was not expecting a small grill to be set on the table! I like the Grillout appetizer for two reasons: the portions are great and you get to sample multiple types of BBQ all at once. All of their meats are glazed in their signature Shiners House BBQ, but be sure to add their most popular BBQ sauces including Smokey Bourbon and Dr. Pepper. Now, if you're feeling adventurous… give the Mop Water a try.
Green Machine
This is the prettiest salad I have ever seen and truly tastes as good as it looks. Wrapped elegantly in an English cucumber, this hydroponic butter-crunch lettuce salad is topped with walnuts, raisins, cranberries, blue cheese crumble and a creamy and refreshing green goddess dressing.
Implanted
"Oh my God, it's good. Best plant sausage I've ever had. Wow!" That is a direct quote from Dot and the look on her face when she said it told me she meant it. This great vegetarian option is a plant-based sausage topped with poblanos, sautéed onions and beer mustard on a toasted bun.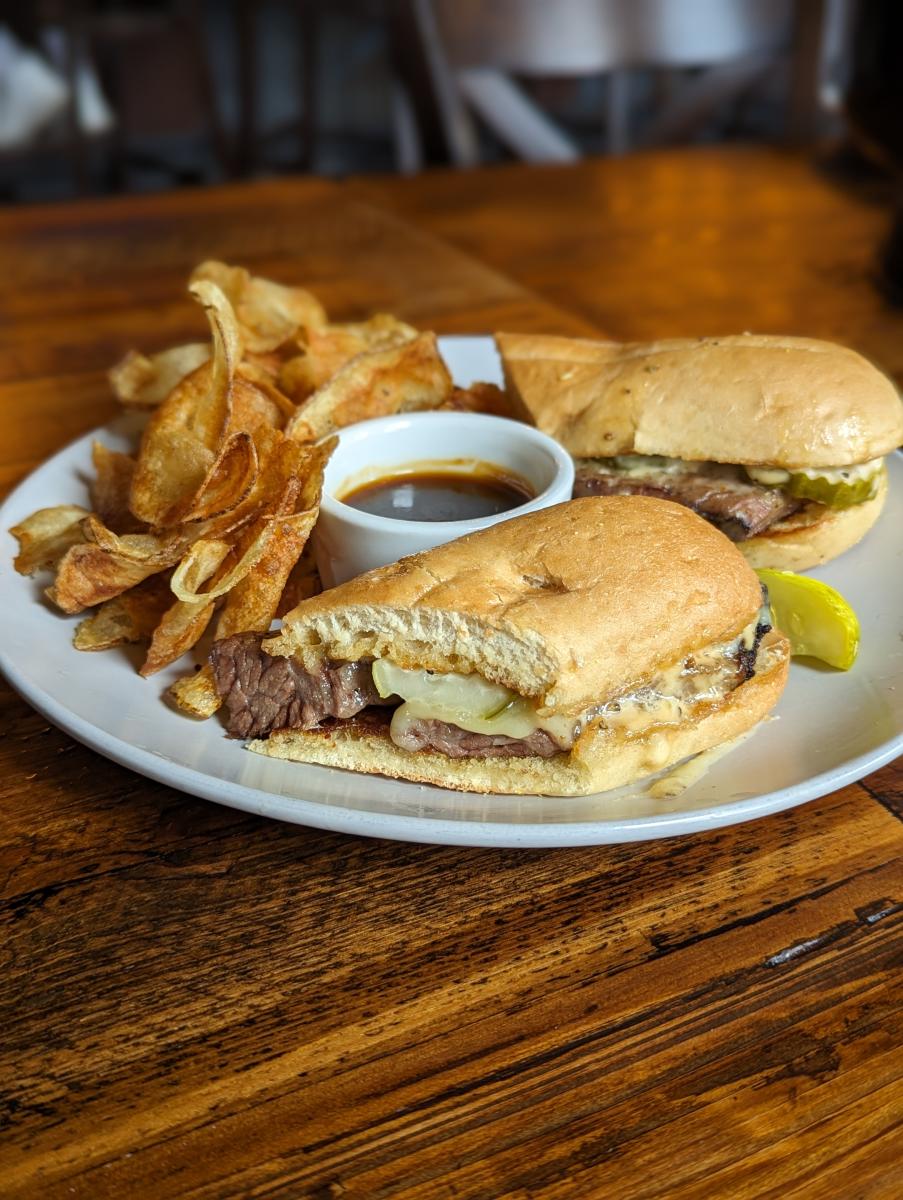 Brisket Dip
This sammie and chips combo was delicious. Tender and flavorful brisket is smothered in melted gruyere cheese, dill pickles and a KY white BBQ sauce and served on a soft, butter hoagie roll. It was everything I wanted it to be. The warm demi-glace sauce was the cherry on the top, and the thin and crispy side of chips completed this great entrée.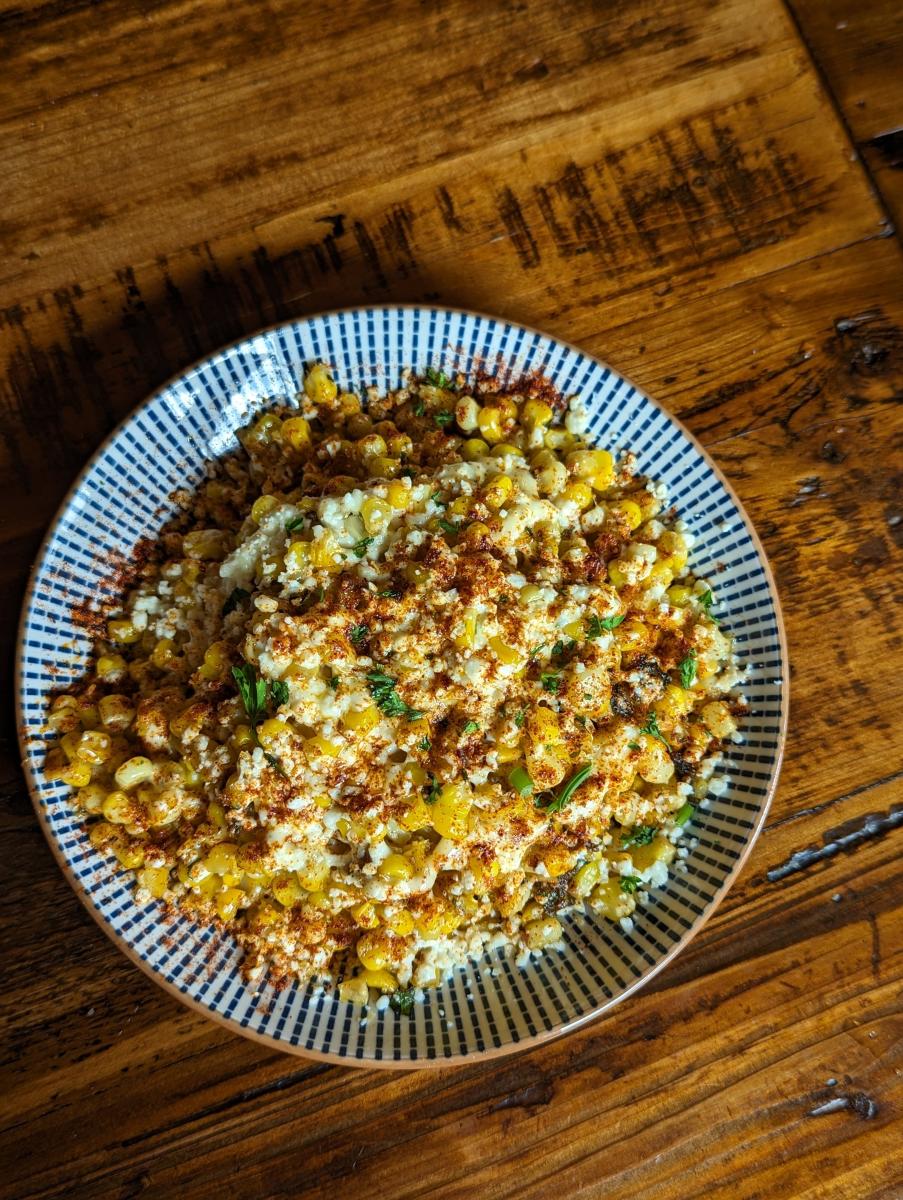 Off Cob Elote
Just when we thought there was no more room, we made room for the Off Cob Elote. The roasted corn topped with cilantro, cotija cheese, lime, smoked paprika and poblano peppers was amazing. It had a great texture, was flavorful and packed a little beat of heat. I highly recommend getting this side dish and splitting it with a friend.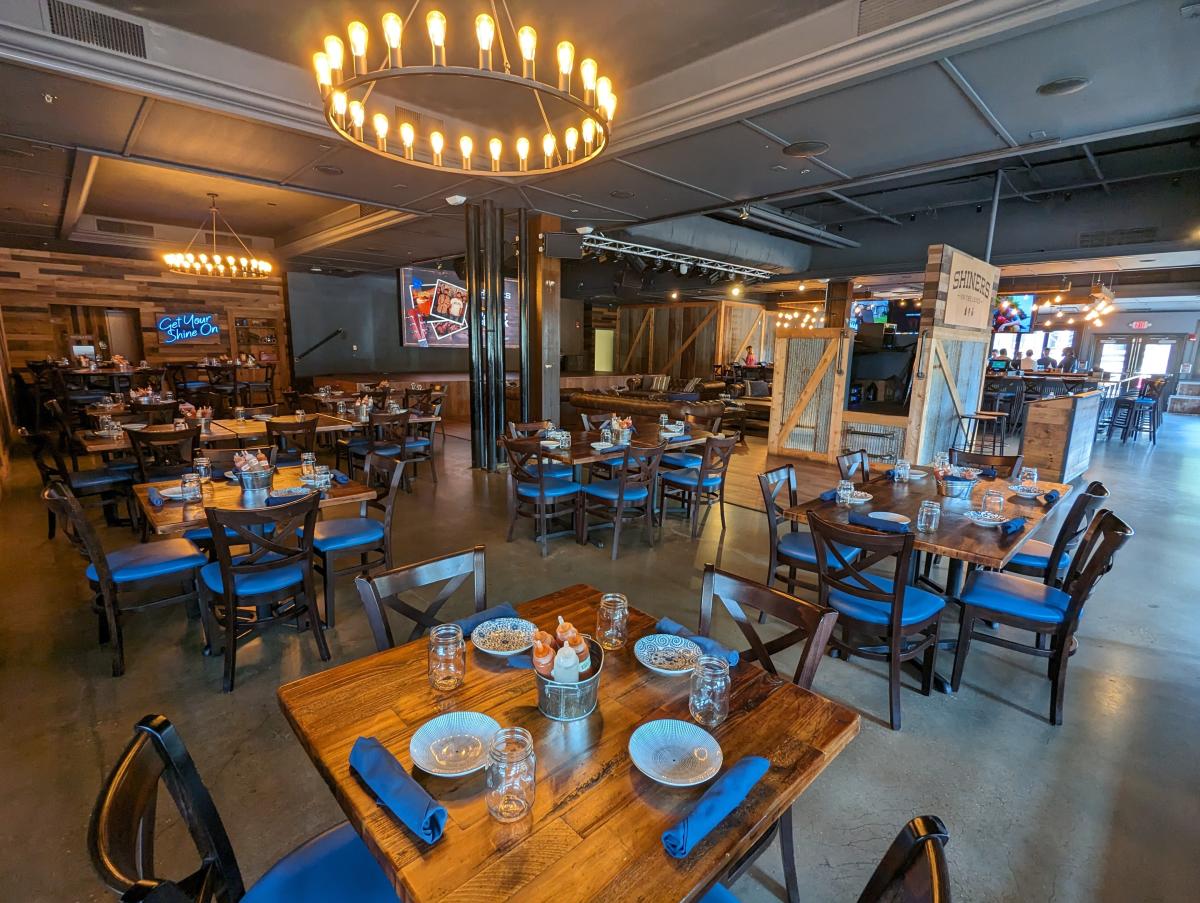 Dot and I thoroughly enjoyed our time at Shiners on the Levee. The food was top notch, the staff was incredible and knowledgeable, and the restaurant itself is warm and inviting. If you are a fan of BBQ or are just wanting to try a new restaurant and bar, we recommend that you and your family give Shiners on the Levee a try. Be sure to swing by on Mondays for trivia, Wednesdays for line dancing night, Thursdays for "Ole Smoky" karaoke, Fridays and Saturdays for live music, and brunch on Saturdays and Sundays!
We hope you enjoyed this article. Are you looking for other great restaurants in the Cincy and Northern Kentucky Region? Check out our website for full listing of highly recommended local restaurants in the area.