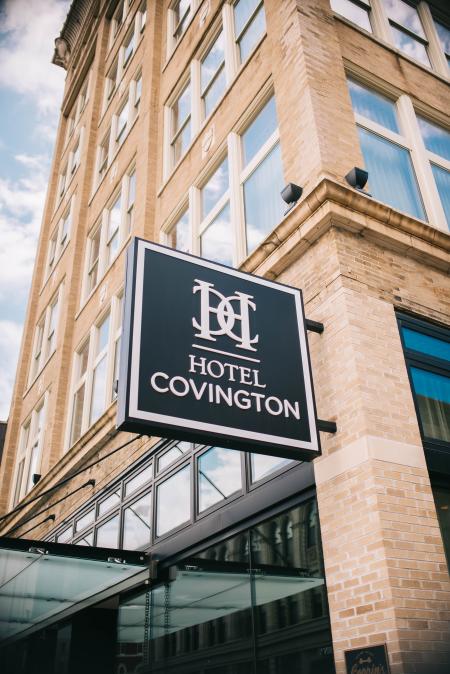 Hotel Covington was recently named one of the best 25 hotels in the United States by travel site Tripadvisor.  And if you've ever stepped foot inside, you know why.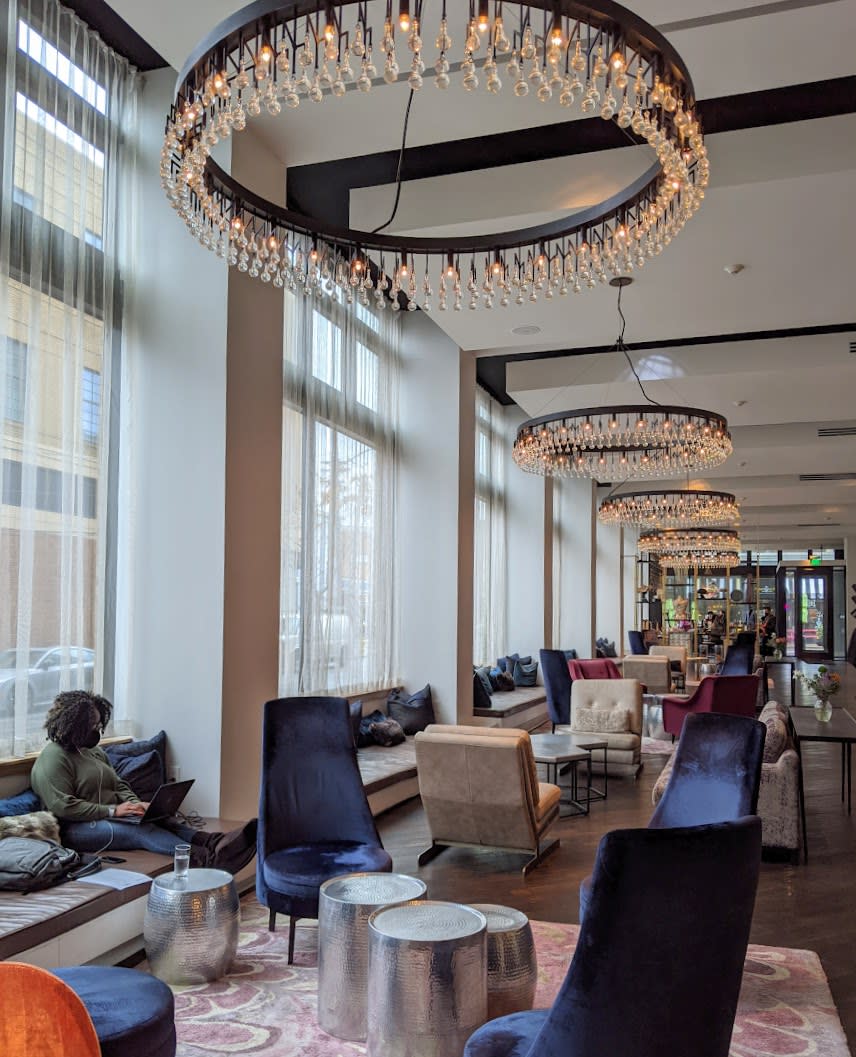 From the moment you walk into Hotel Covington, you get the vibe that it's a place you want to be.  You notice all the little details--from the Donna Salyers' faux fur throws adorning the lobby to the Magic Eight Balls in every room... they really thought of everything.  Which, I'm sure, is why the Tripadvisor rankings speak for themselves.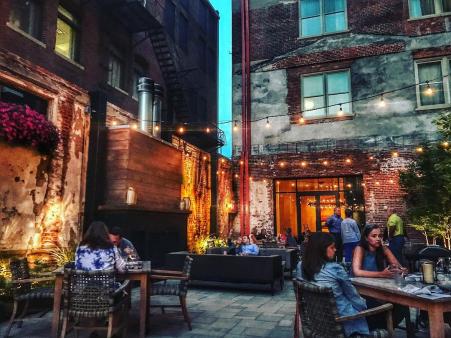 Opened in fall 2016, Hotel Covington was formerly known as Coppin's Department Store in the early 1900s and was Kentucky's first skyscraper.  Now, the boutique hotel features 114 guest rooms and an award-winning restaurant, Coppin's.  Coppin's is also a member of Northern Kentucky's bourbon trail, The B-Line.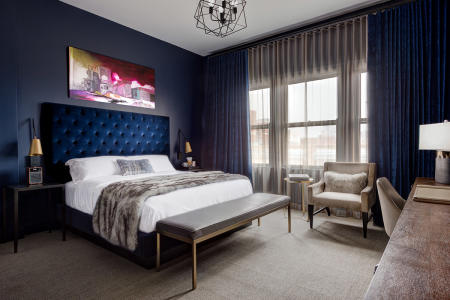 Tripadvisor shows Hotel Covington's guests are just as impressed as we are.  Of 532 visitors, 462 reviewed their stay as "excellent," the highest possible rating, putting Hotel Cov in the 13th spot in the nation.  The rankings were based on travelers' experiences for Tripadvisor's 2021 Travelers' Choice Awards. 
​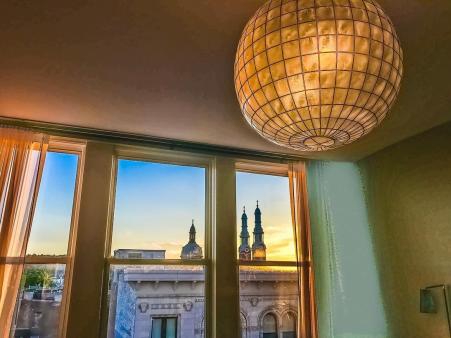 This isn't the first time Hotel Covington has been acknowledged. In 2019, it was named No. 1 hotel in Kentucky by U.S. News & World Report, and landed on the top 10 Conde Nast Traveler's Readers' Choice Awards for Southern hotels in 2018 and 2019.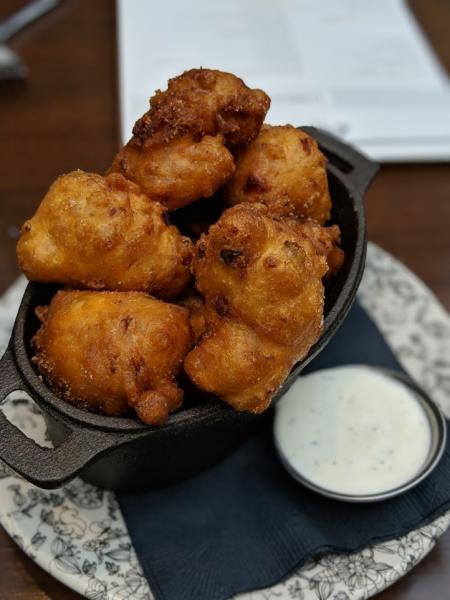 So take our advice and book a weekend getaway at Hotel Covington--and definitely order the fritters!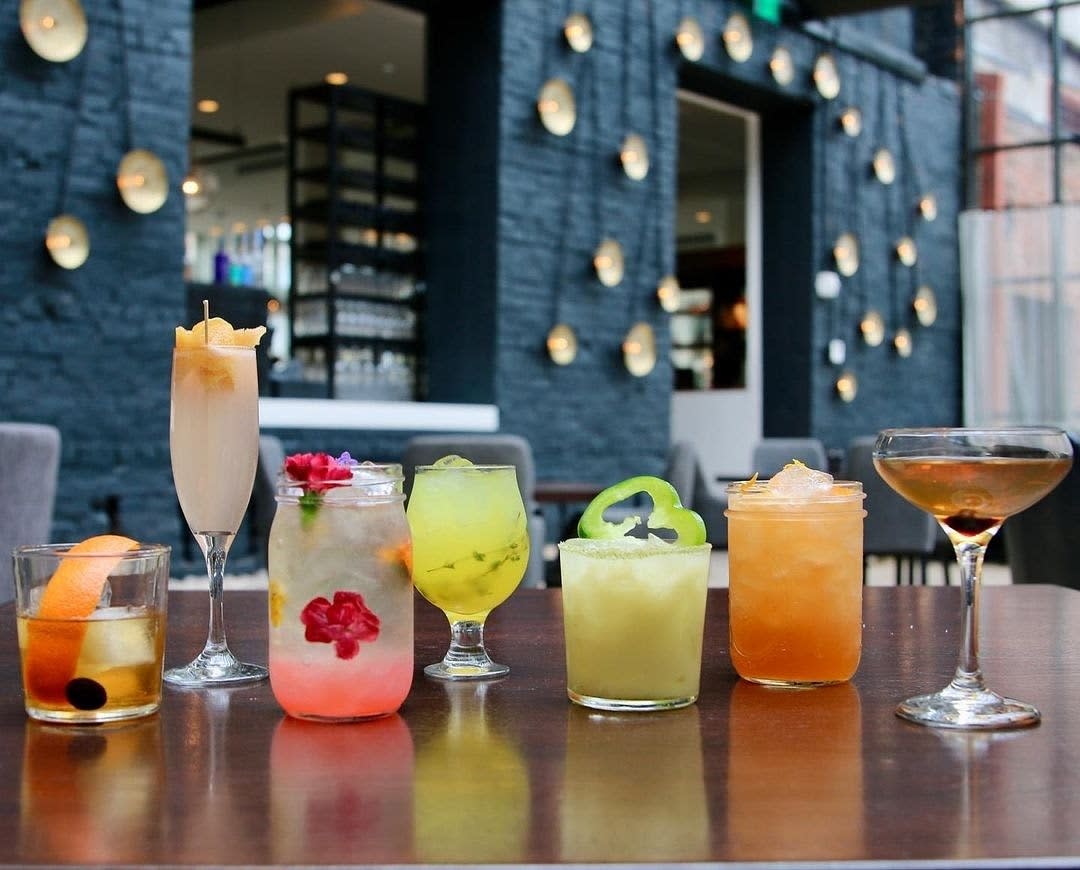 Or a refreshing cocktail! 
See the full list of top 25 hotels in the U.S. on Tripadvisor's website.