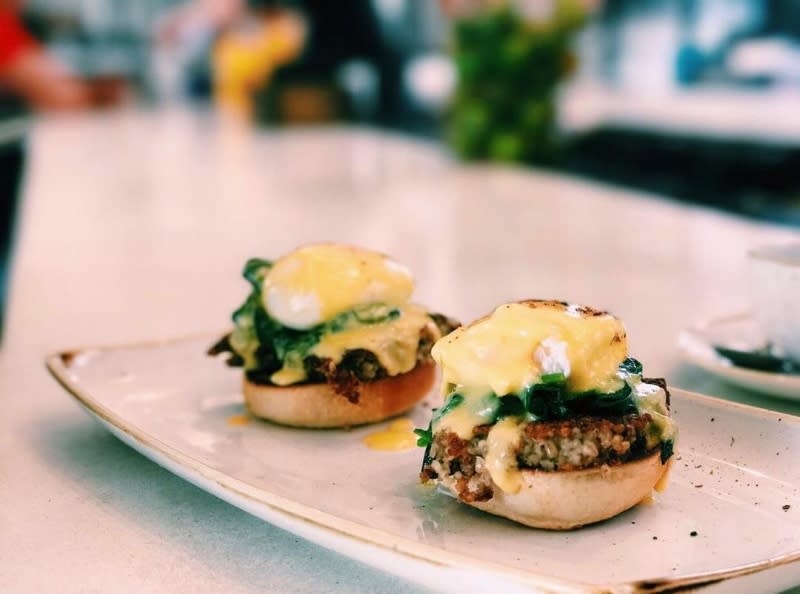 Photo: YelpCincy
You won't be in the Northern Kentucky and Cincinnati region long before you hear about goetta or see it listed on a local menu. Goetta, pronounced get-uh, is served straight, in omelets, or as an ingredient in appetizers and main courses. Local restaurants offer goetta pizza, Eggs Benedict with goetta, goetta tacos, goetta fried rice, goetta quiche and goetta nachos!
Just What is Goetta Though?
Goetta is a Cincinnati and Northern Kentucky specialty! Next to the region's unique chili, goetta is our most popular local dish. Its roots go back to the large population of German immigrants that settled in this area, bringing their traditional sausage recipes. Goetta is a sausage made with pork (sometimes also with beef), spices, onion, and pinhead oats, aka steel-cut oats. It's something like Pennsylvania's scrapple, but goetta uses oats where scrapple uses cornmeal. The ingredients are mixed together and shaped into a loaf or roll which is cut in slices and fried. Due to the blend of oats and pork, goetta is famous for having a crispy fried exterior with a softer middle.
This favorite local sausage is so popular there are not just one, but TWO annual festivals devoted to it in the NKY/Cincinnati region. The first is Mainstrasse's Goettafest which will be held June 15-17 in 2018 in Mainstrasse. And the next one is Glier's Goettafest, which will be August 2-5, 2018.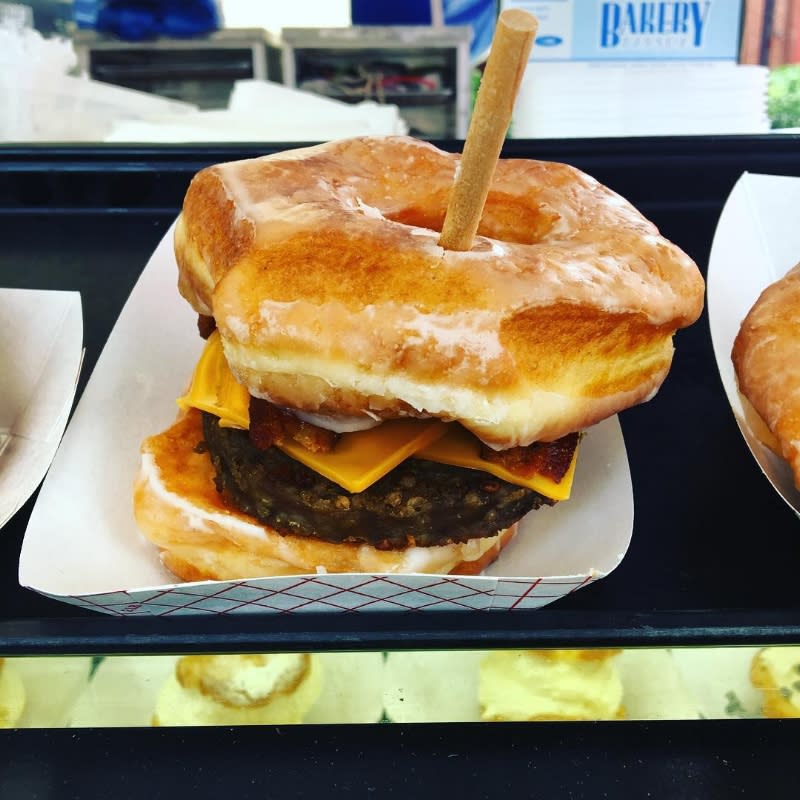 Both festivals offer a wide range of goetta dishes, like the famous goetta donut sandwich!
But you don't have to wait for goettafest to try goetta.  Many local restaurants have goetta on the menu. Stop by Coppin's at the Hotel Covington for a Roebling Benedict made with goetta. You could try the Armagoetta grilled cheese sandwich from Tom & Chee at Newport on the Levee or hit up the 24-hour diner, the Anchor Grill, "we may doze, but we never close" in Covington for their famous hangover cure of goetta and eggs.
Have fun keeping an eye out for our unique and versatile sausage specialty!