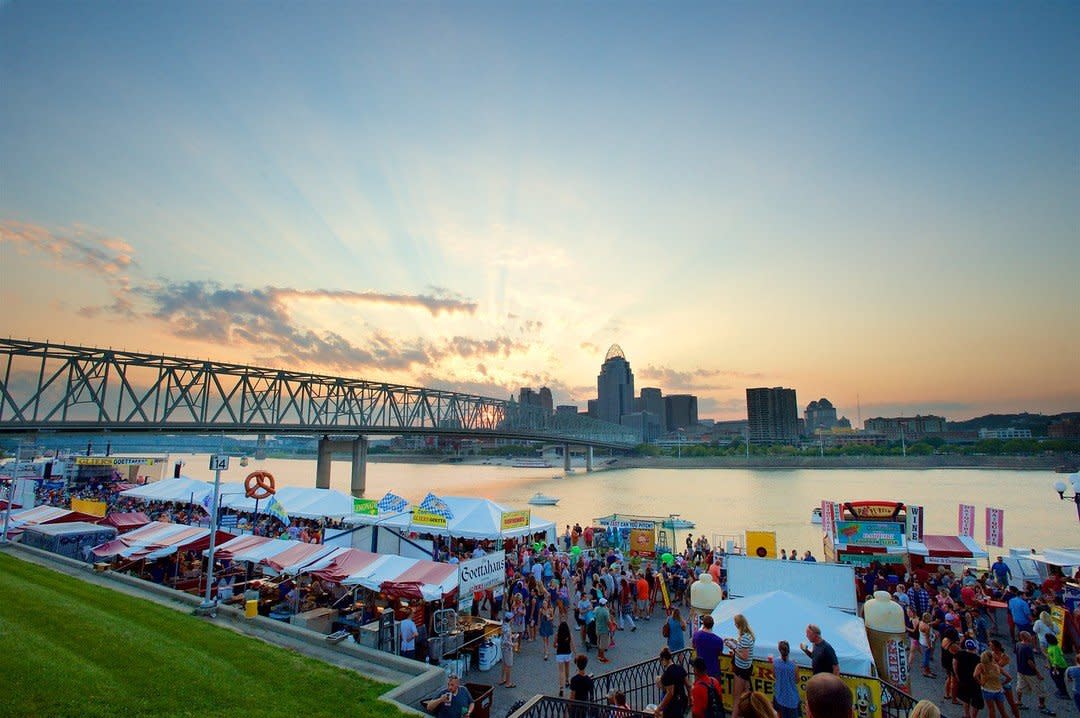 Goetta is a unique foodie favorite in our Northern Kentucky and Cincy region. This yummy sausage made of pork and pin oats (and pronounced get-uh) is such a local treat, there's even a festival to celebrate and enjoy it –  Glier's Goettafest! Alas, like so many other fun local things to do, the Covid pandemic put a stop to Goettafest in 2020, but we're excited to hear that it's back for 2021!
If you're local to the Cincy/NKY area, you might remember we love goetta so much, there used to be TWO festivals celebrating it – one in Newport, Ky. and one in Covington, Ky., in Mainstrasse Village.
Goettafest expands to TWO NKY cities – Newport and Covington
We're happy to announce that 2021's Glier's Goettafest is expanding to both cities again! That's right – eight days of celebrating goetta with music, games, and every conceivable goetta recipe in both Covington and Newport!
Goettafest Riverboat Shuttle
There will be a riverboat shuttle all day during the hours of the festival to take you back and forth between Newport's Festival Park and the Covington Plaza. It will cost $5 to ride the riverboat shuttle all day—children under 12 ride free.
Goetta Vending Machine and More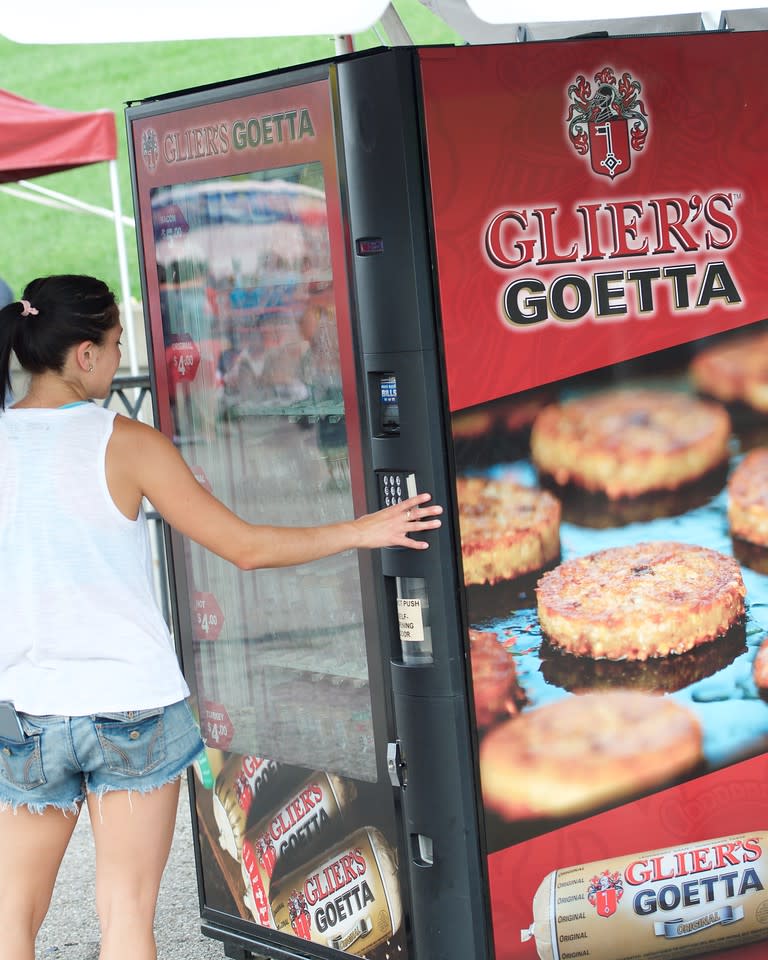 The famous Goetta Vending machine is returning this year. There will also be axe throwing, a mechanical bull, slot cars, and games.
Most importantly though, there will be a dizzying array of goetta dishes to try. To name just a few:
Goetta Shepherd's Pie
Goetta BBQ Sandwich
Goetta Loaded Potato Pancakes
Goetta Mac 'n Cheese
Goetta Brownie
And of course the famous Grilled Goetta Donut!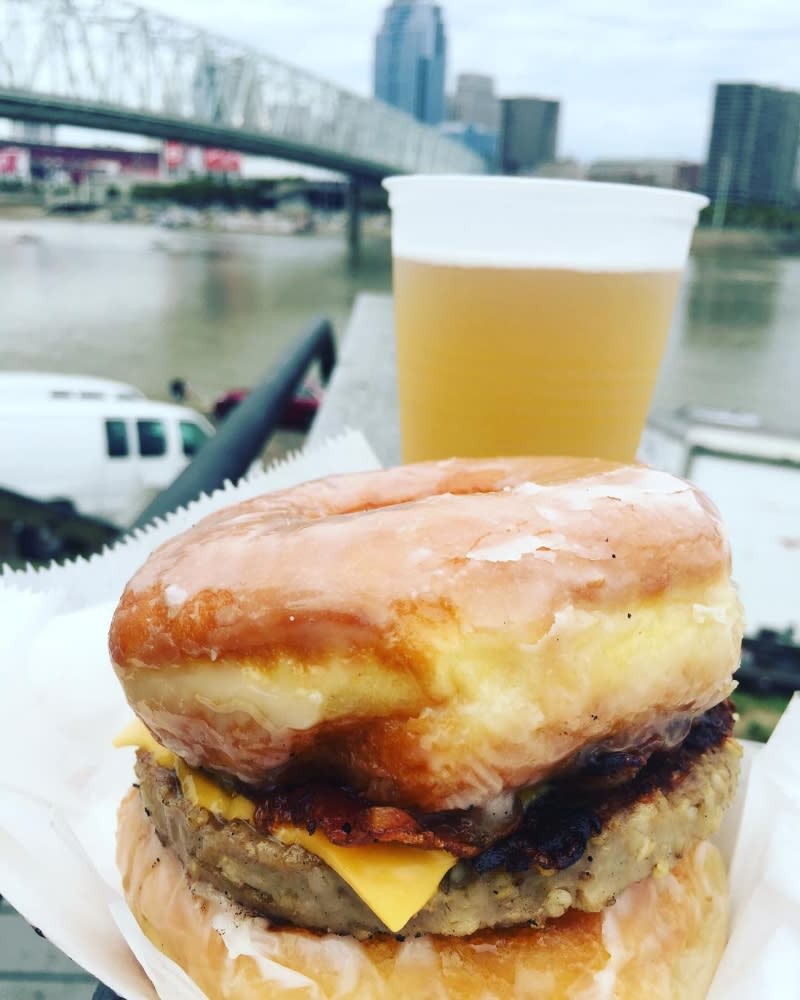 So mark your calendars! Glier's Goettafest 2021 happens on the weekends of July 29th – August 1, and August 5th – August 8th. The hours are:  Thursday and Friday, 5 -- 11 pm, Saturday Noon – 11 pm, and Sunday Noon – 9 pm.
Check the Glier's Goettafest website for more details.