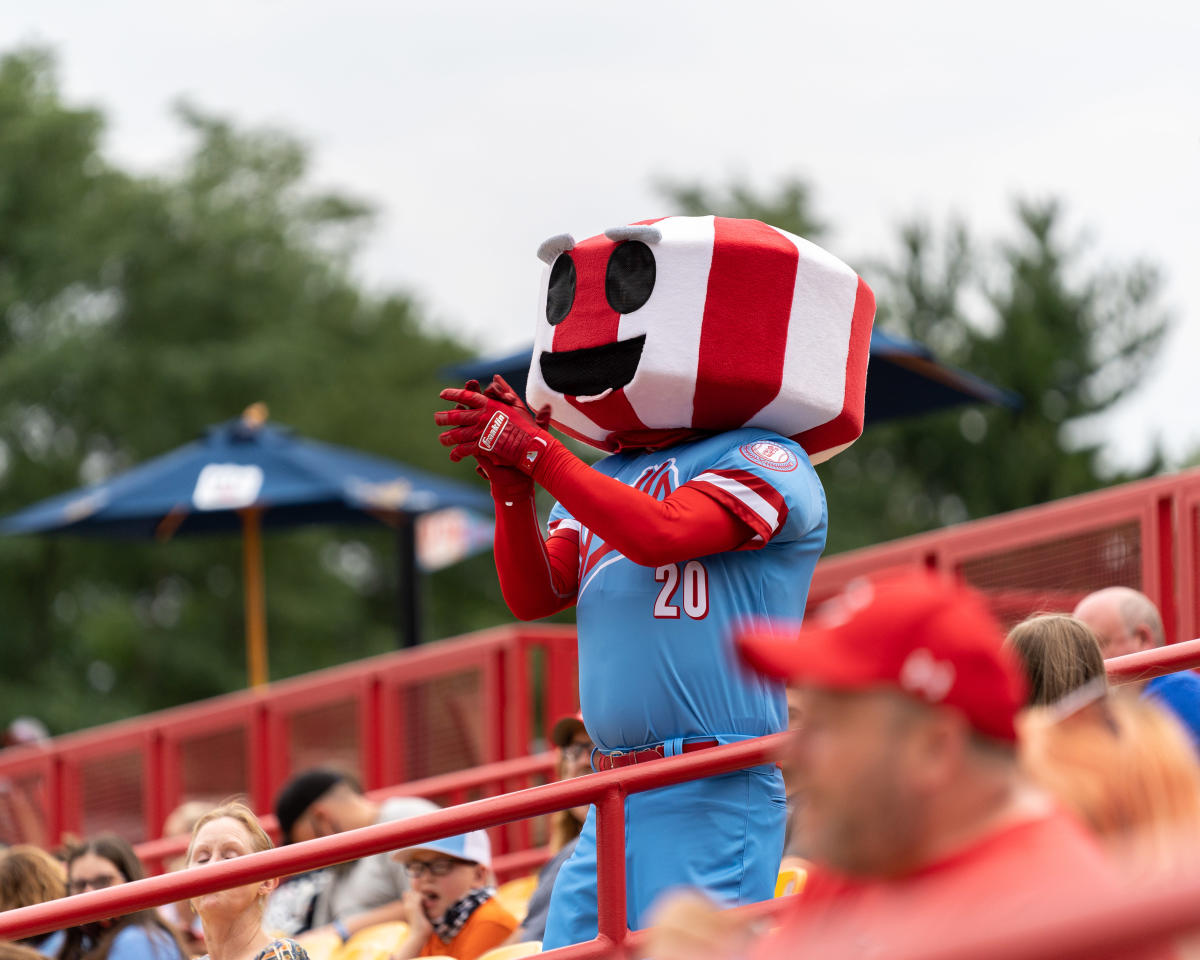 Need to find a way to get your kids to look up from their screens? Visit Florence, Kentucky.
Florence, Kentucky is chock-full of family fun
Florence ranks as Northern Kentucky's second largest city (after Covington) and among the state's top 25 safest cities. It's bursting with fun family-friendly attractions and welcoming Southern culture, hailed by the iconic water tower visible from I-71/I-75 that reads "Florence Y'all."
Located southwest of Covington and part of the Cincy region, the town of Florence began as a stagecoach stop and is today known for outdoor excitement from baseball action to roaming bison; restaurants serving authentic Southern cuisine like Kentucky hot browns and fried chicken; attractions that go full speed; and experiences that are part of The B-Line, Northern Kentucky's (aka NKY's) impressive collection of bourbon stops.
Come for a day or longer stay, whether or not bourbon is part of plan for adult fun. All ages enjoy time spent in Florence.
Fun To-Dos in Florence, Kentucky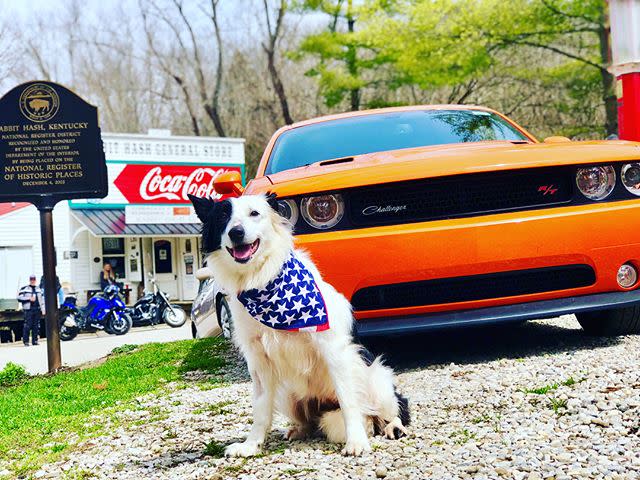 Rabbit Hash General Store has been operating since 1831 and shopping here can feel a bit like time traveling. It's living history: There's still river mud from the 1937 flood in parts of the attic! You'll find groceries, old-fashioned candy, tourist treasures, bottles from the area's Gunpowder Creek Vineyards (plus free samples), vintage items, an art gallery, and much more—even the chance to stay overnight at The Old Hashienda.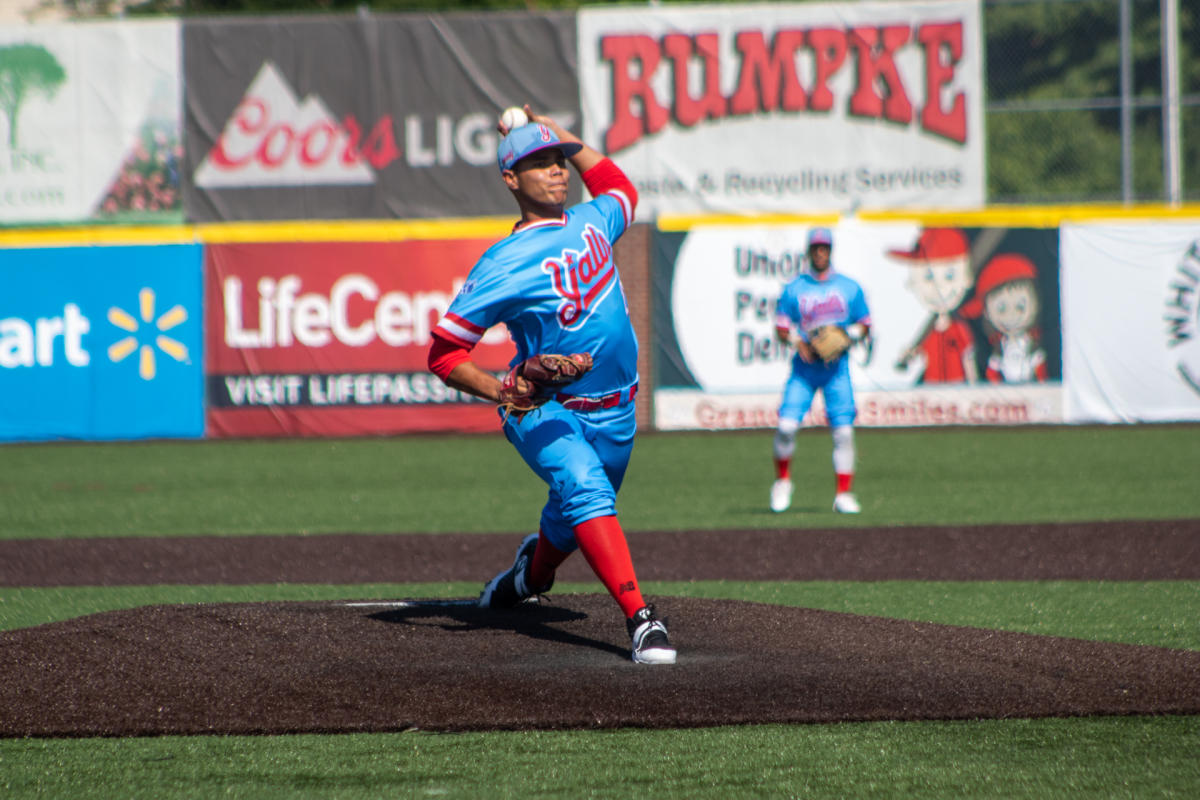 Florence Y'alls Ballpark is home to NKY's professional baseball team, The Florence Y'alls—members of the independent Frontier League, Major League Baseball partner, and current western division champions! The team will play 51 home games this year, beginning May 12. The season includes special events such as $2 Tuesdays, Firework Fridays, Rockin' Saturdays and, new this year, Y'alls Bluegrass Blowouts.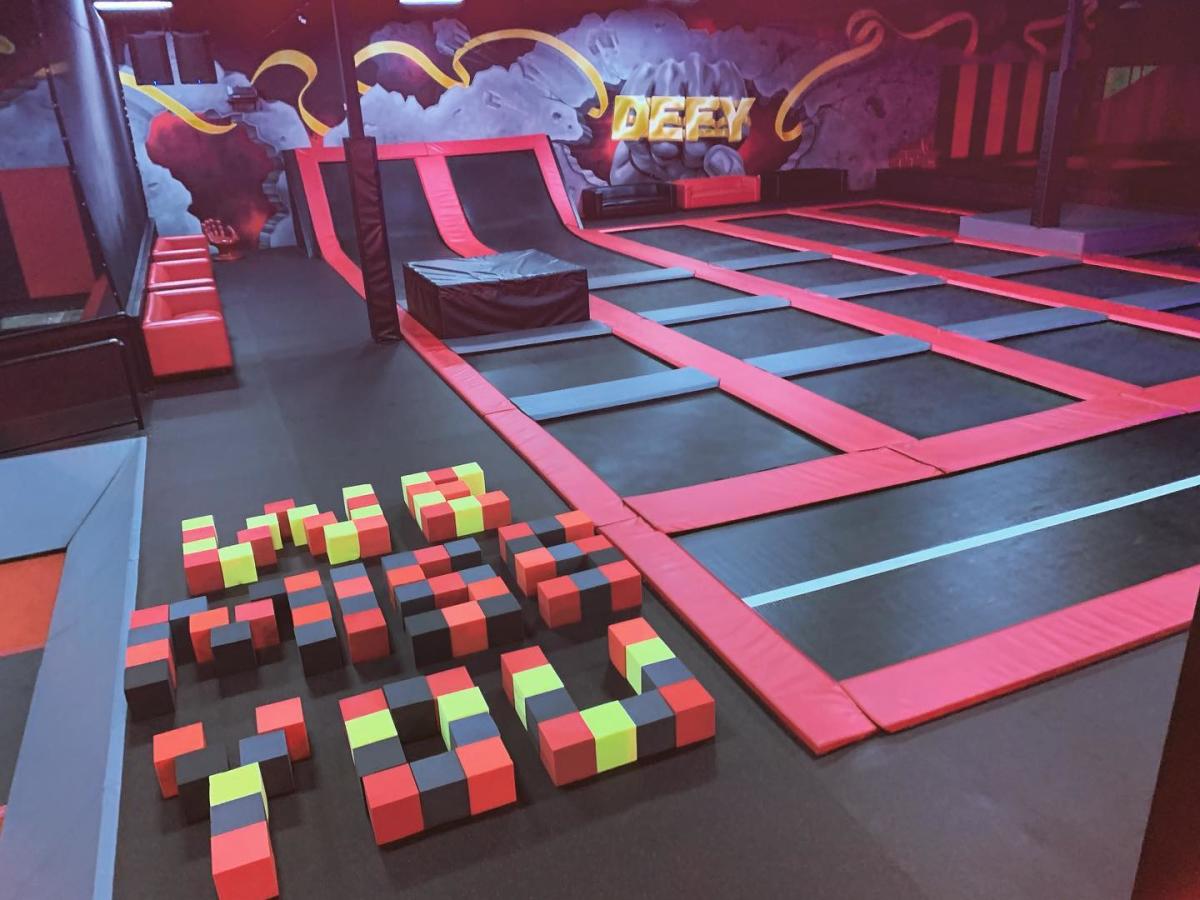 DEFY offers heart-pumping trampoline fun, battle beams, extreme dodgeball, trapeze, foam pits, and more airborne opportunities. Full Throttle Adrenaline Park revs up energy with fun options like kart racing, axe throwing, virtual reality, and a rage room where you can smash stuff from glass bottles to flat screen TVs. Dave & Buster's Florence offers an eye-popping range of state-of-the-art arcade games with the chance to win tickets for prizes, plus food, drink, and sports on TV.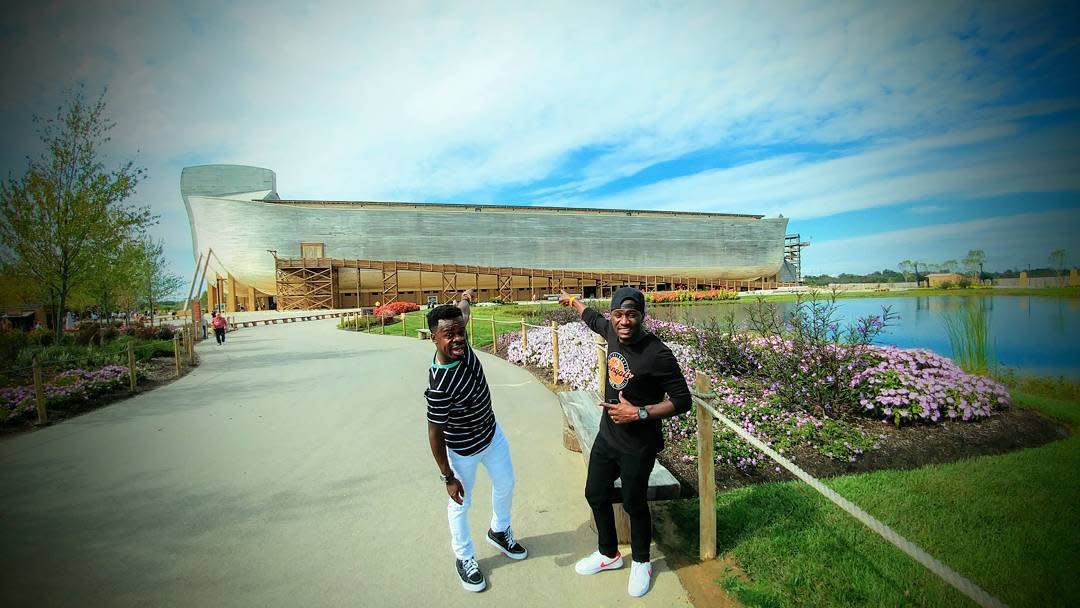 The Ark Encounter is 510 feet long, 85 feet wide and 51 feet high. It's the largest timber frame structure in the world and in addition to a wealth of unique exhibits, offers a zipline and petting zoo. For related family fun, visit the Creation Museum with state of the art exhibits, and a botanical garden.
Outdoor Attractions in Florence, Kentucky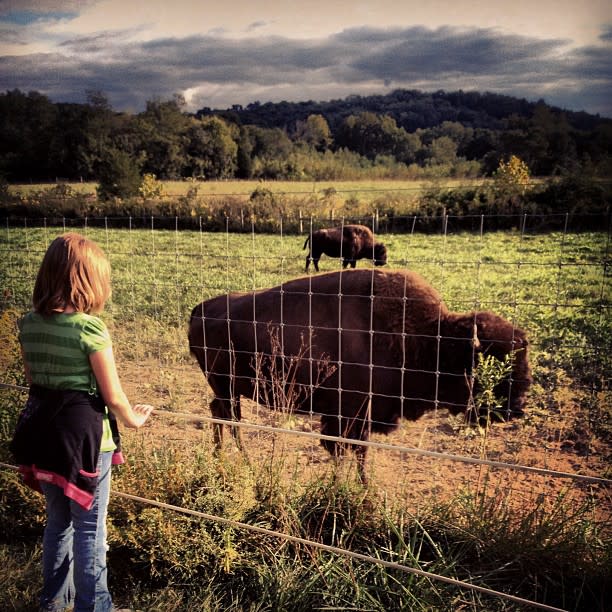 Big Bone Lick State Historic Site, "The Birthplace of American Vertebrate Paleontology," occupies land that once lured ancient creatures with its salt licks. A true science treasure with an impressive Natural History Museum, the park also offers walking trails, a life-size diorama of Ice Age animals, and a herd of bison roaming the park—bison are the only living mammalian link to the Ice Age!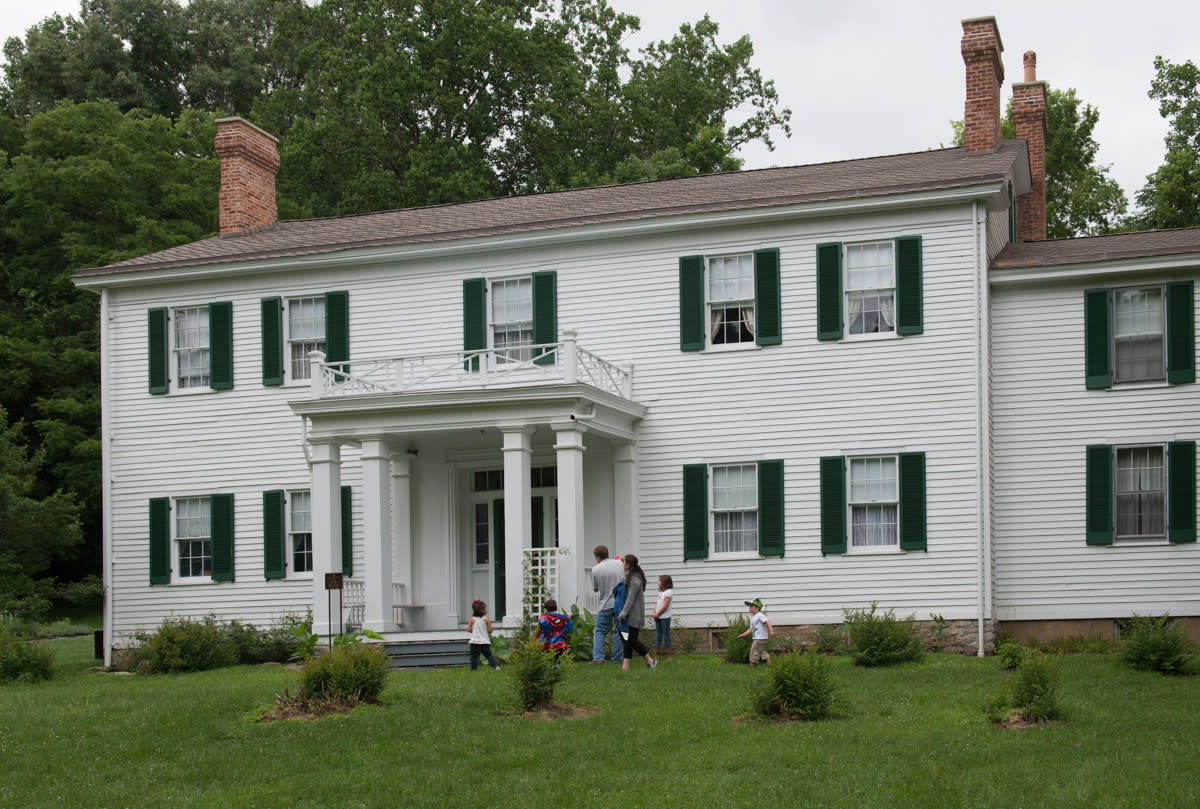 Dinsmore Homestead offers a look at what life was like on a 19th-century Kentucky farm. See antique furnishings, 1800s farm equipment, outbuildings, a family cemetery, and other treasures. The Homestead reopens April 1 after closing for winter.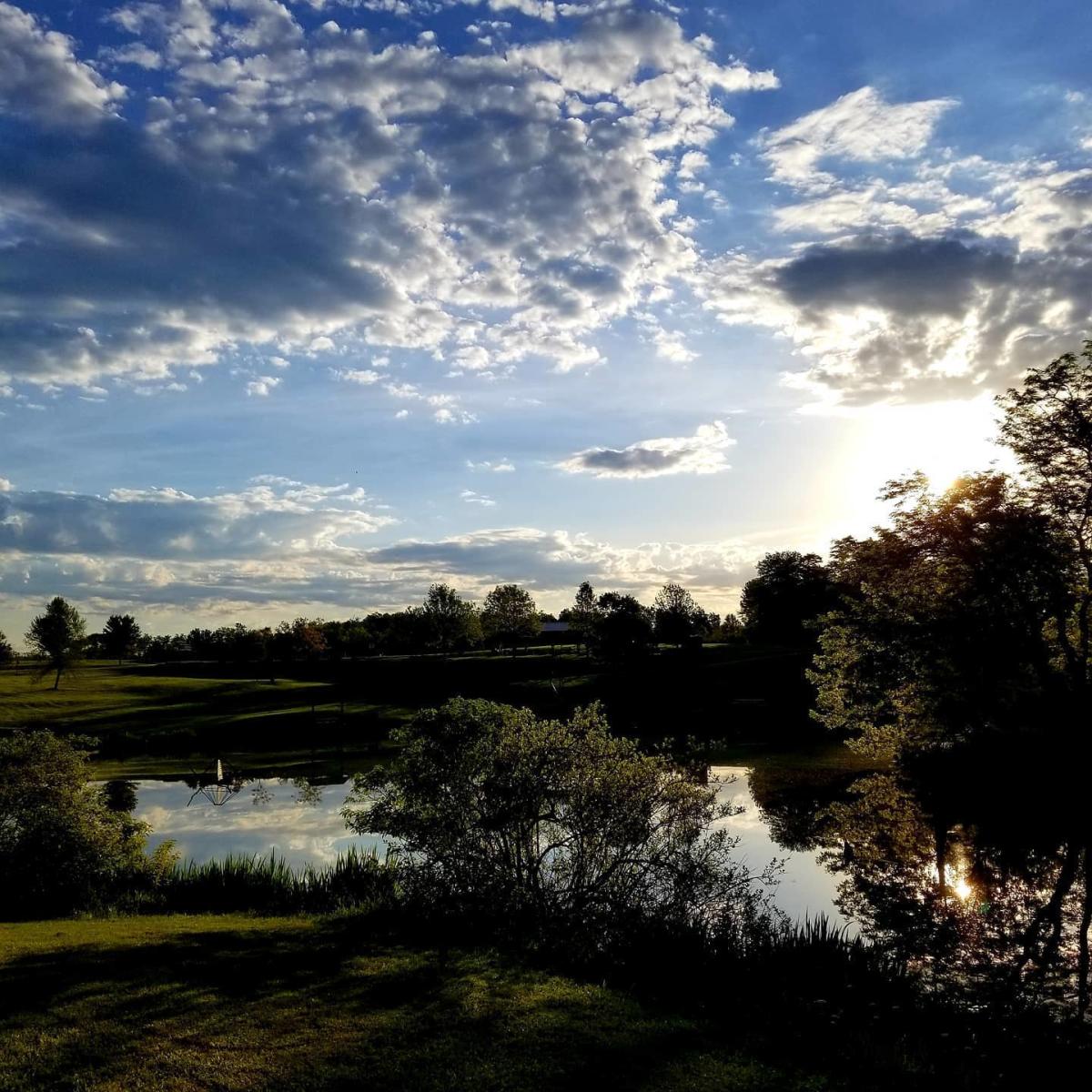 England/Idlewild Park and Dog Park boasts one of the nation's top disc golf courses with 24 championship holes. You'll also find basketball courts, baseball/softball fields, three fishing ponds that are regularly stocked with bluegill and catfish, paved foot trails with fitness stations, areas for dogs to run free, and a cool bike park with two pump tracks, one dual slalom course, and three jump lines.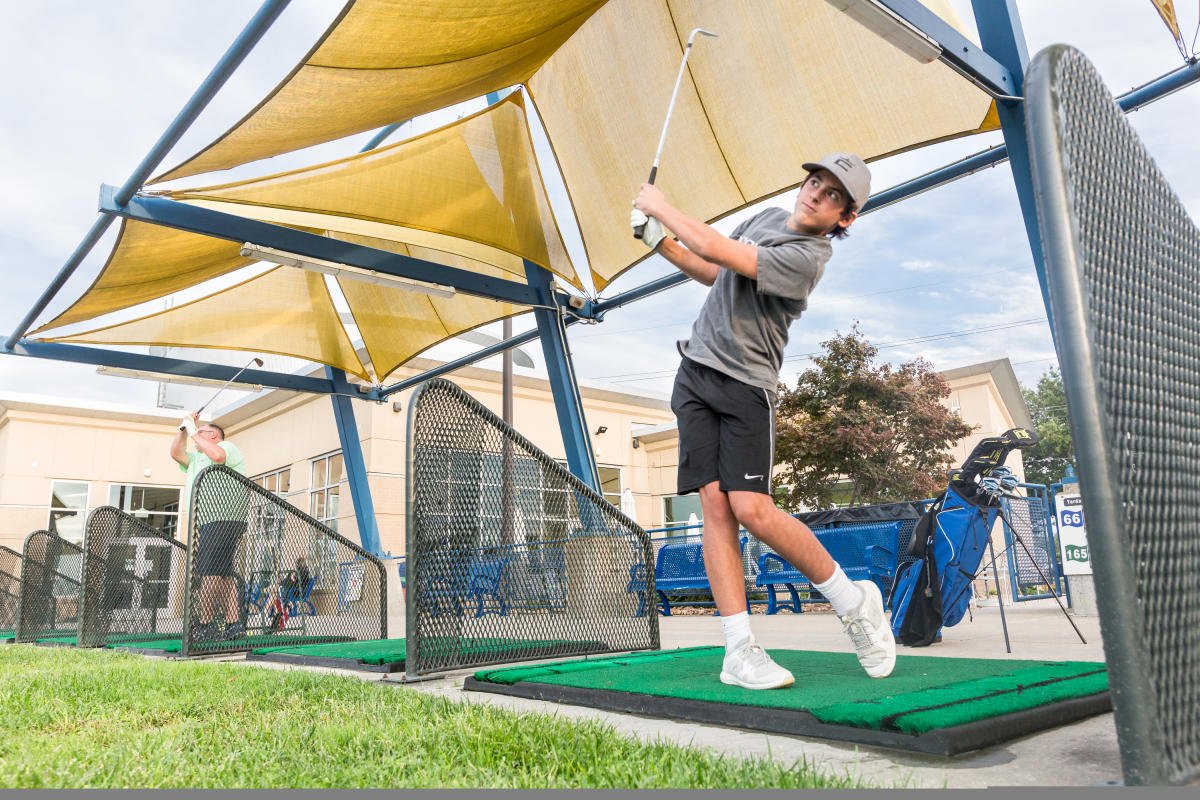 World of Golf has been the go-to spot for the avid golfer, casual golfer, and even the non-golfer for more than 48 years. With a full 18-hole executive course, 18 holes of minigolf, 9 holes of footgolf, a driving range, golf simulator, indoor range, professional instructors, and more, there's something for everyone!
Great Places to get Food & Drink in Florence, Ky.
Hungry? Florence is ready to satisfy cravings.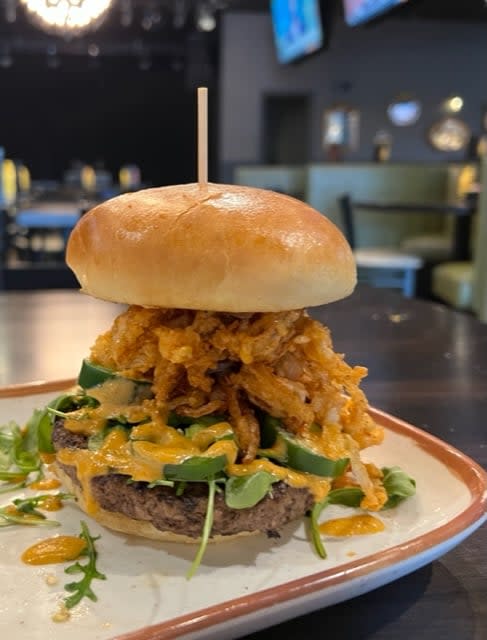 Enjoy wings, soups, sandwiches, and gourmet burgers at Blind Squirrel, a bustling sports bar, restaurant, and music venue.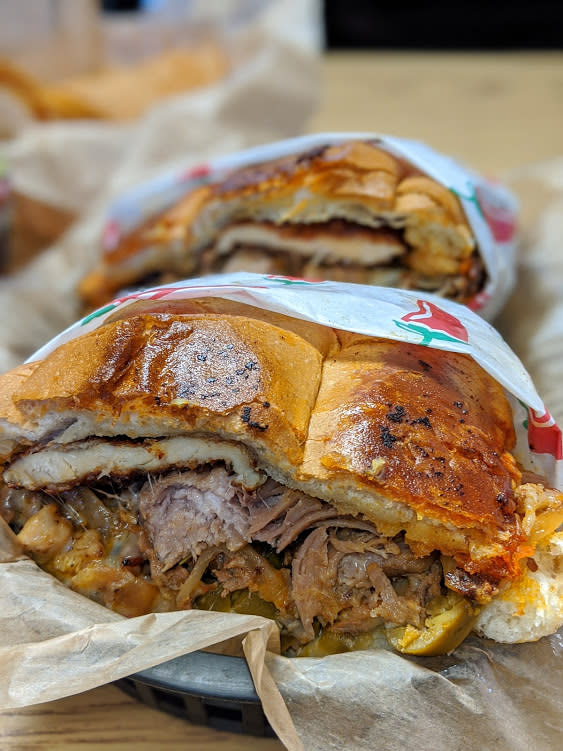 Everything's authentic at La Torta Loca where menu items from empanadas to tacos get rave reviews.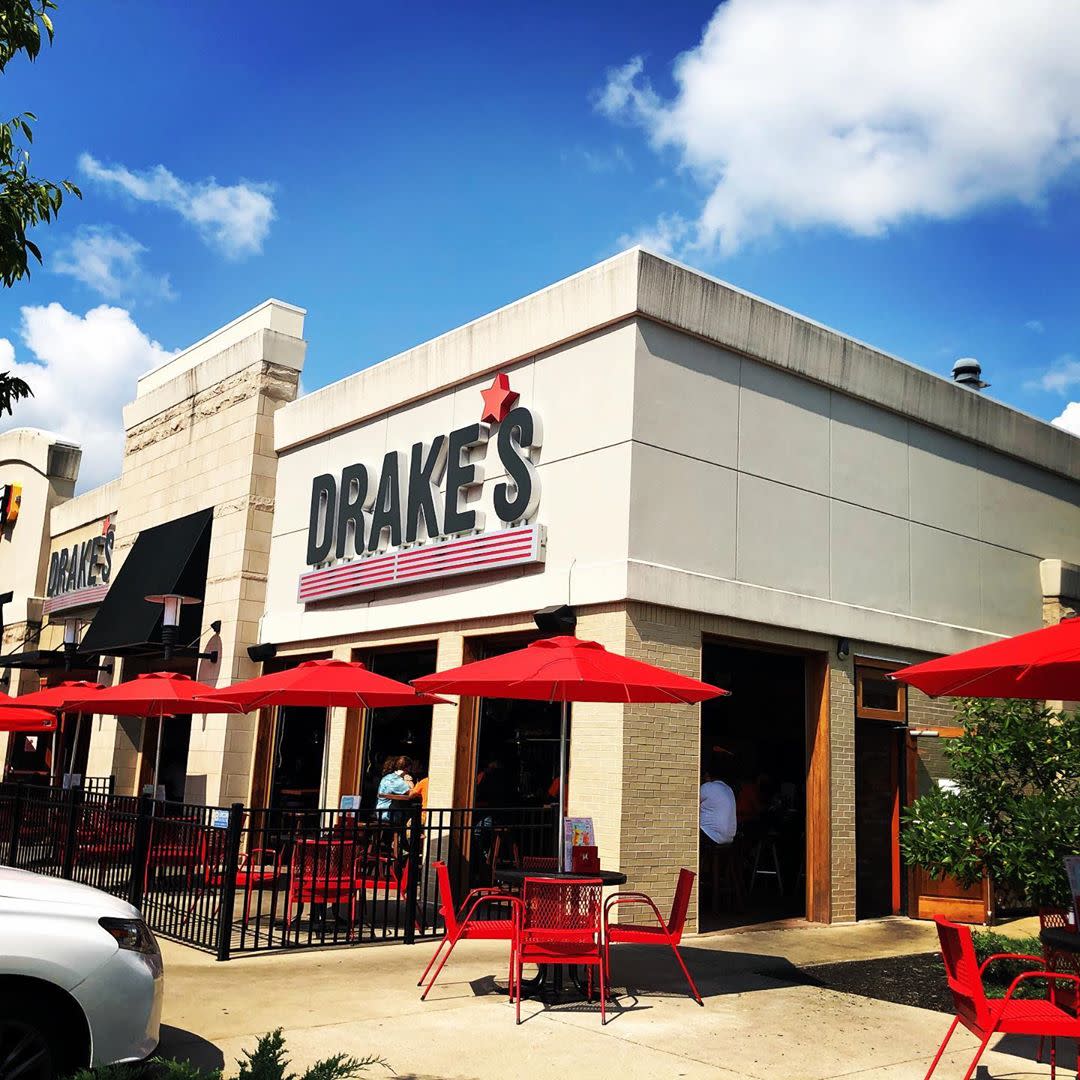 Drake's pours more than 20 craft beers and serves top burgers and sushi.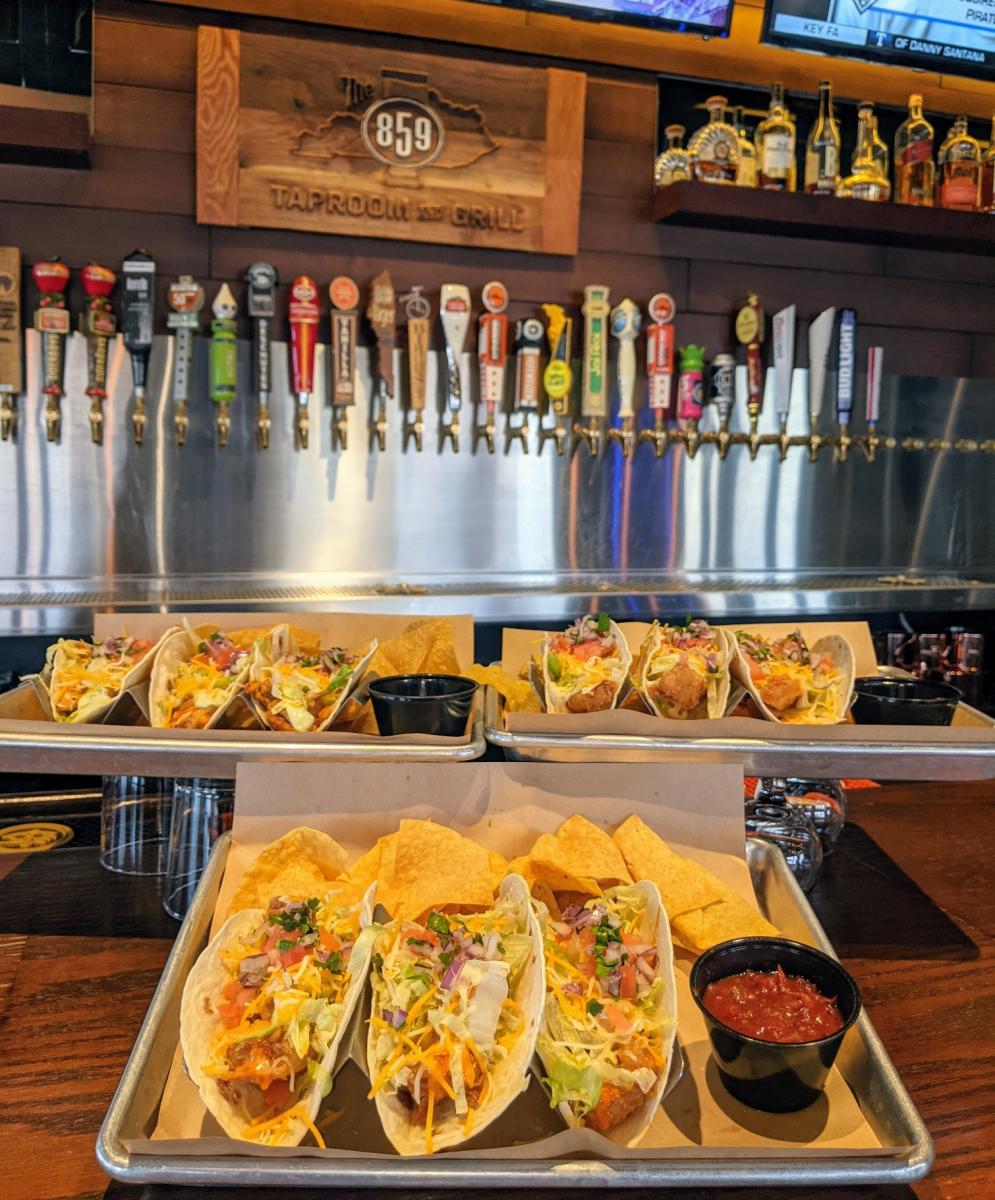 At The 859 Taproom and Grill you'll find 60 beers on tap, an extensive bourbon selection, plus a menu that features locally-sourced wagyu beef and other local favorites.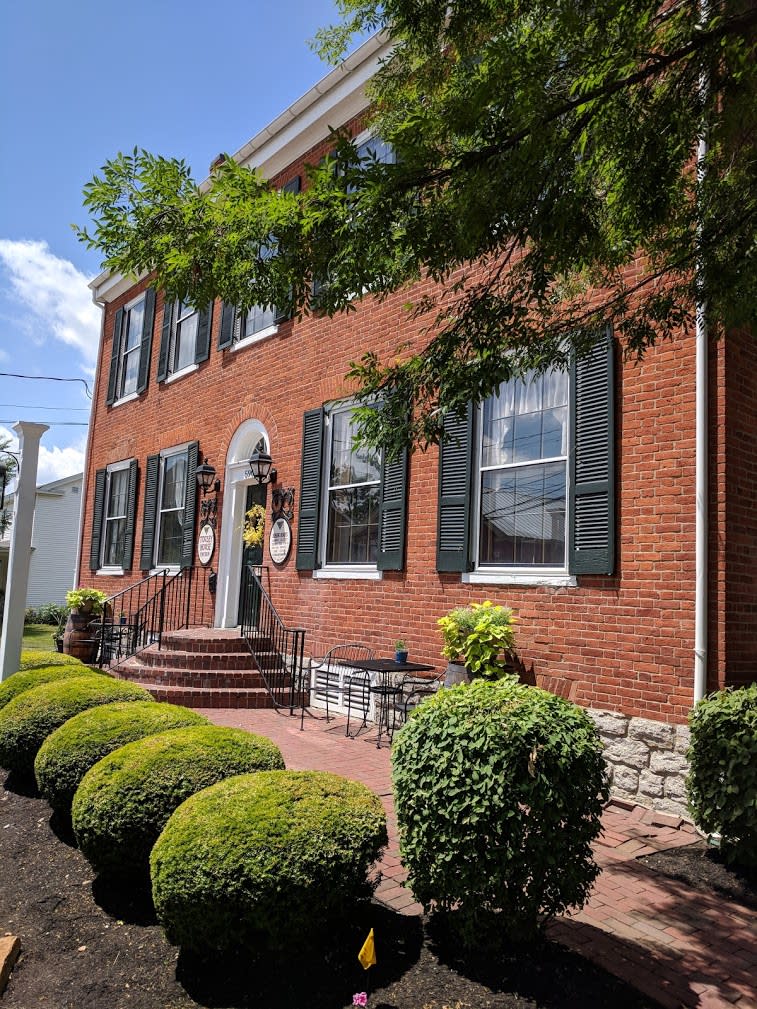 Tousey House Tavern has stood for almost 200 years. Today, bourbon lovers enjoy its dozens of bourbon selections—one reason it's one among the many tasty stops on The B-Line.
Florence is great fun to visit, but so are Northern Kentucky's other communities. Watch for our upcoming articles featuring Covington, and Newport.