Hiking and Walking Through Our NKY Counties
Are you a visiting tourist who loves to lace up your boots and hit all the trails? Or could you just use a quick break to center yourself and get a little exercise on your travels? Maybe you're a local looking for a trail that you have yet to explore.  Here are three great outdoor options I recently tried in Northern Kentucky that you may be interested in visiting.
Boone County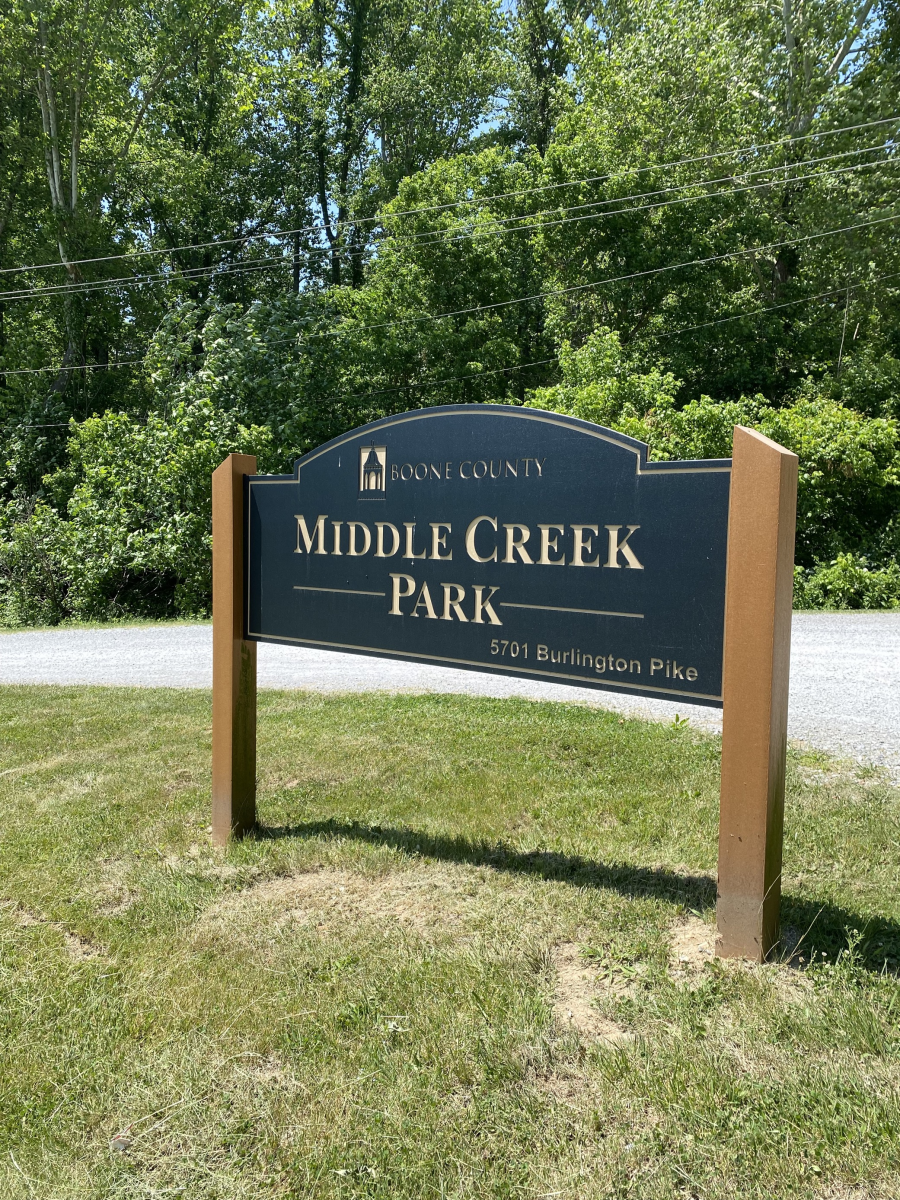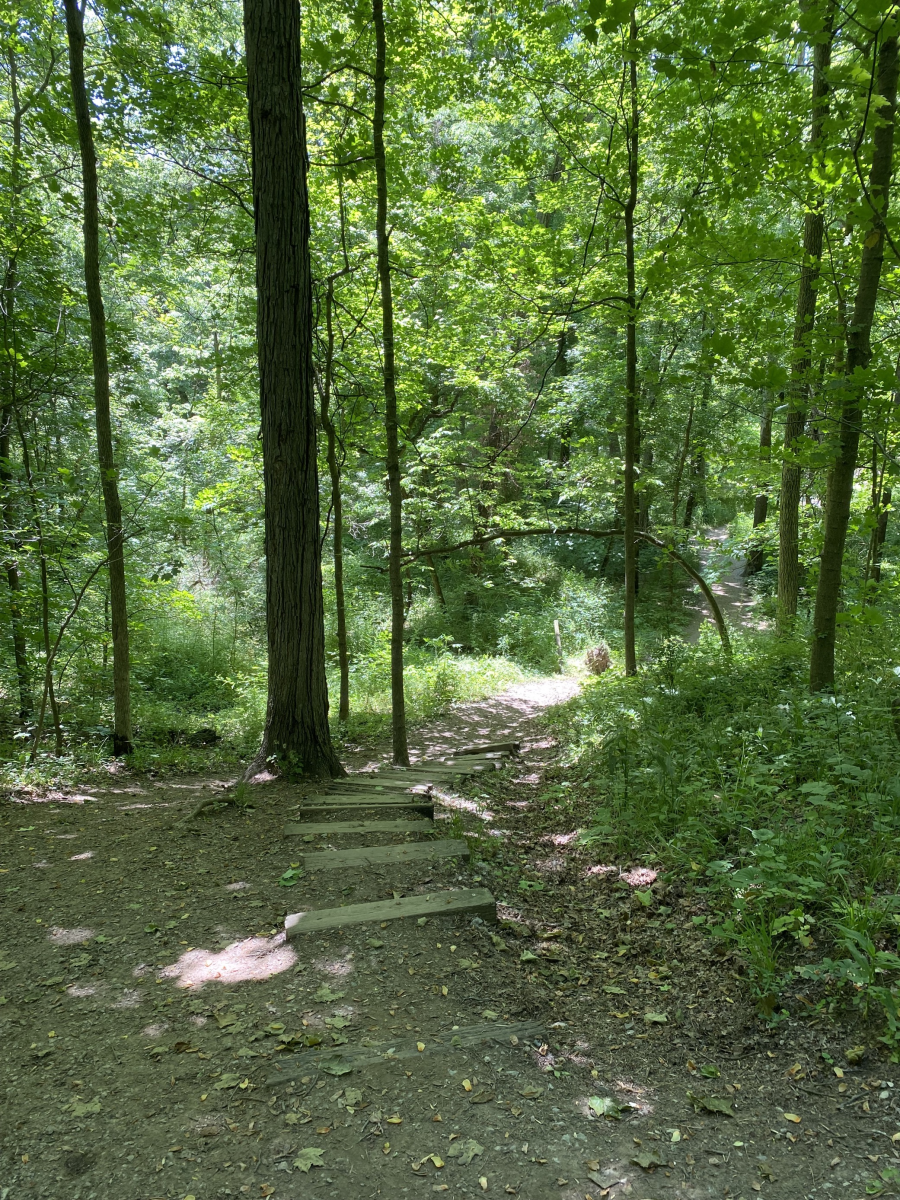 Middle Creek Park
Located deep in the woods of Boone County, just past the Dinsmore Homestead, is Middle Creek Park. This unpaved walking park offers a variety of trails to choose from ranging from .5 to 3 miles in length. They can be moderate to difficult because of the steep elevation changes. You can do a quick hike or immerse yourself for hours. Middle Creek Park offers plenty of parking, a horse-riding trail, and is pet friendly. Because the park is in a rural area, cell service can be an issue and the park recommend that you do not hike alone. Be sure to check out their website for their hiker's trail guide.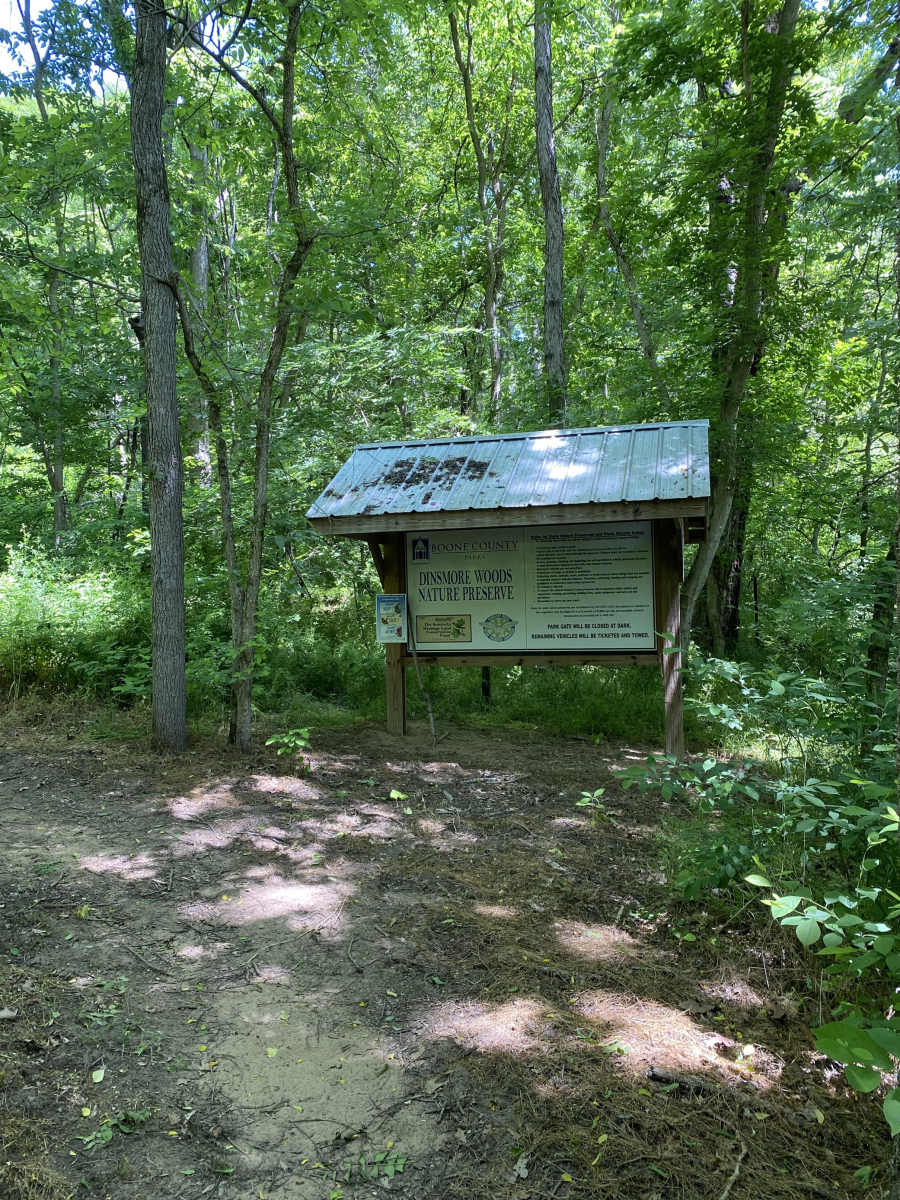 Dinsmore Woods Nature Preserve
If you look across the street from the Middle Creek Park sign (there is a crosswalk) you'll see an unmarked path. That is the start of the Dinsmore Woods Nature Preserve. This trail is a heavily shaded, 1.5-mile loop. Please note, this trail is steep in some spots so take your time and bring plenty of water.
Dinsmore Homestead
Before or after your hike, be sure to bring a packed lunch and sit at one of the many picnic tables at this historic property. The Dinsmore Homestead is located around the corner from Middle Creek Park and is open Friday, Saturday, and Sunday from 1 p.m. to 5 p.m. with tours available for purchase.
Kenton County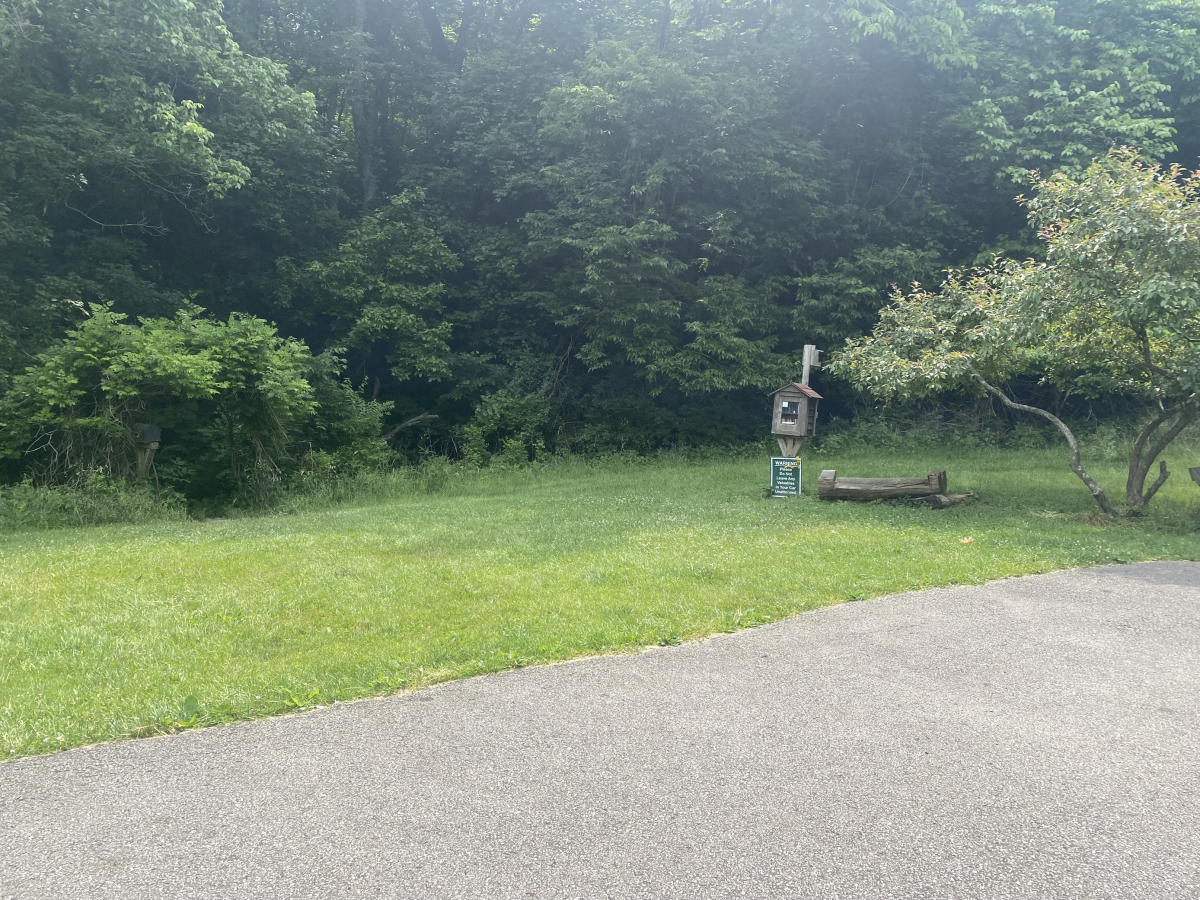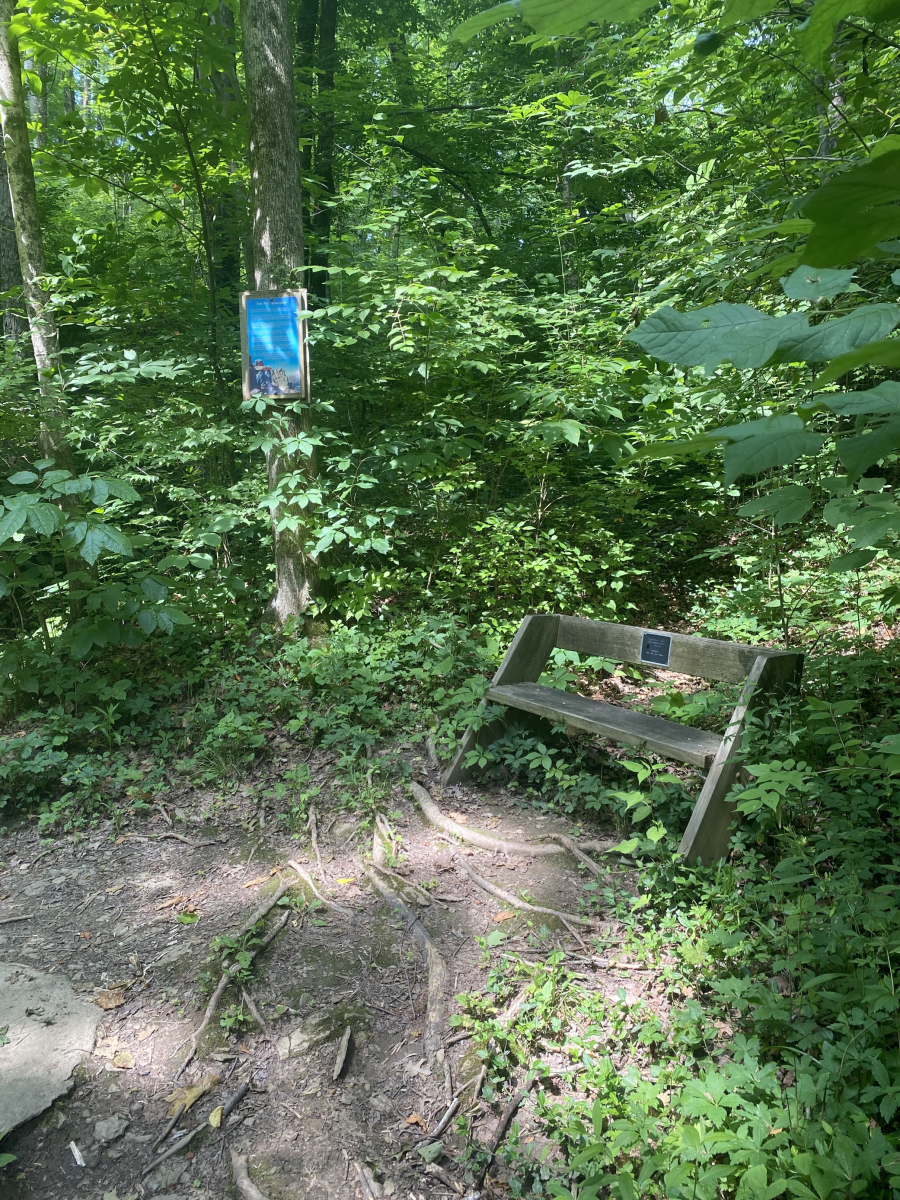 Highland Cemetery
A real hidden gem close to the city! The Highland Cemetery encompasses over 250 acres of land, half of which is used for hiking trails that cover almost 4 miles! As you enter their main gate, follow the map above (also located on their website) to the trail head parking lot. It's marked on the left by a community library box, a log bench, and a mailbox that sticks its head out of the entrance. Inside the mailbox are paper trail maps. What makes this spot great: multiple trails to choose from; the trails are well marked; there's a creek that runs through it (who doesn't love creek'n); posted signs with stories and poetry written on them; and benches along the trails for you to rest. The hiking trails are open daily from 8 a.m. to 5:30 p.m. and are pet friendly. Be sure to check out their website for more information.
Campbell County
Alexandria Community Park
Are you looking for more of a well-rounded park that also includes trails? The Alexandria Community Park features baseball fields, basketball courts, a playground for children, a disc golf course, a large pond where you can go fishing, and multiple walking trails. This park has something for everyone and is pet friendly. After my walk around the park, I got out a blanket and my kindle for a little reading and sun by the pond.
Looking for more recommendations? Please visit our Outdoors & Recreation page with a full listing of great outdoor activities in the Northern Kentucky and Cincinnati Region. See you on the trails!