Local Watering Hole Favorites 
When my editor at meetNKY.com asked me to write about my favorite watering holes here in Northern Kentucky, I had a difficult time deciding which ones to feature—there are so many great venues to choose from! Here are four can't-go-wrong pubs, each one suited to the unique tastes of different travelers to NKY. Enjoy! 
Coaches Corner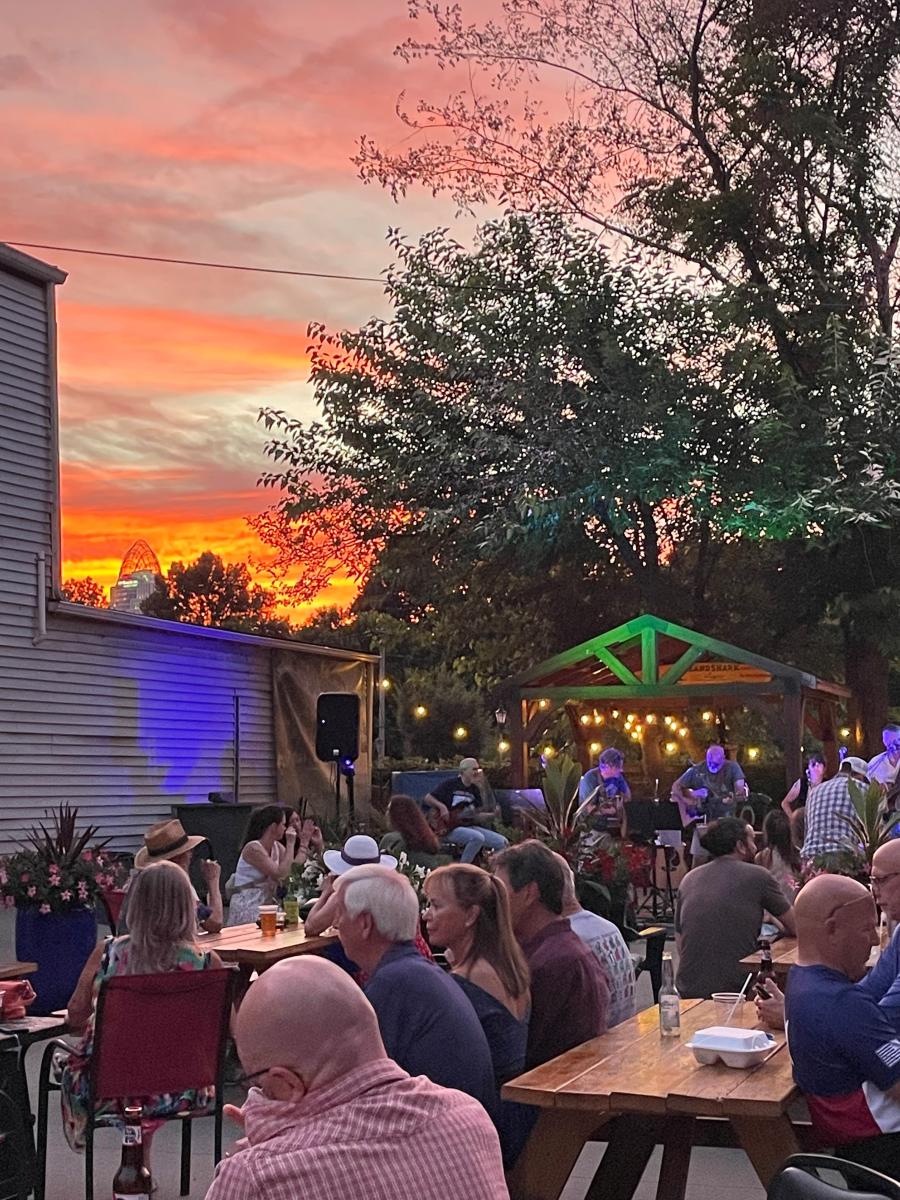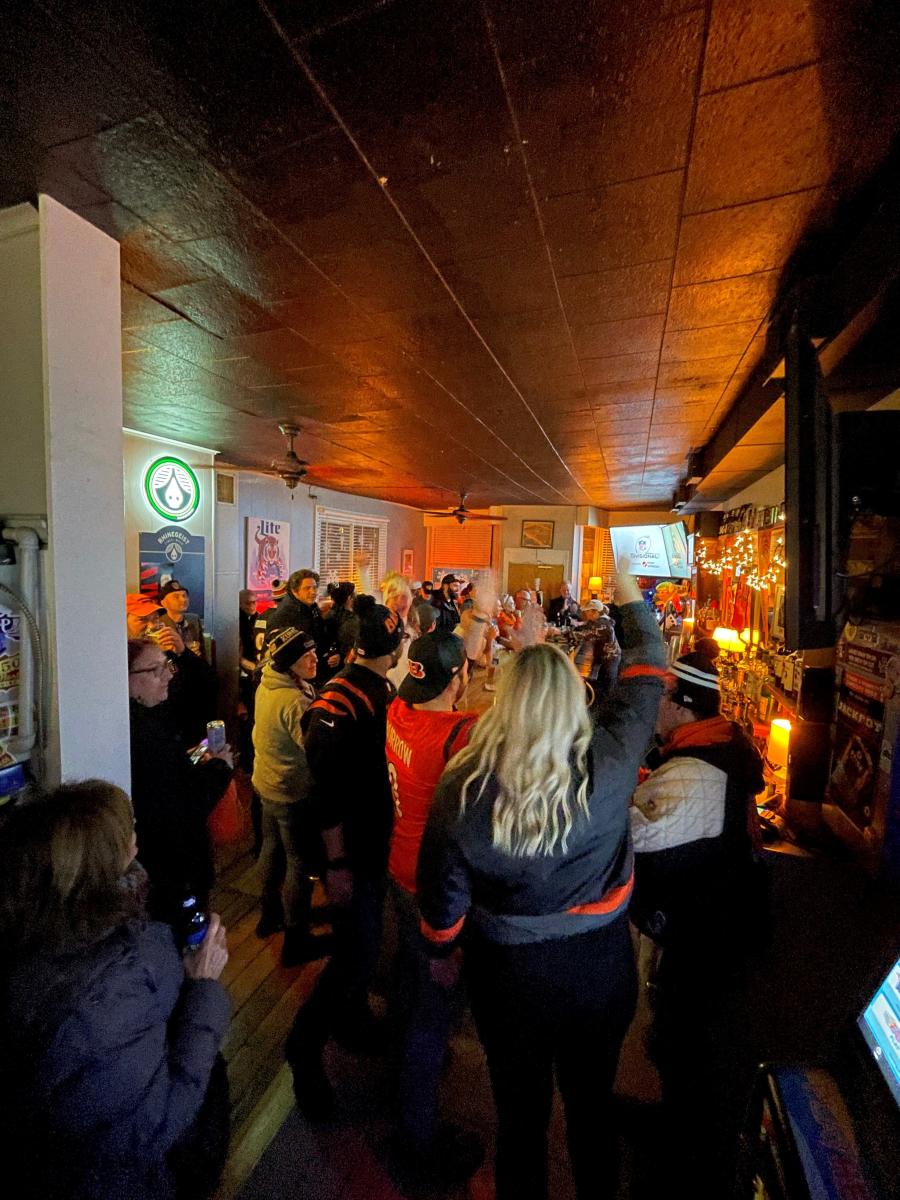 Photos by Frank Mercurio
Where everyone knows your name.
Located in an unassuming white clapboard structure in Newport's East Row historic district, Coaches Corner is truly a pub where everyone knows your name. A bar has stood on this property for the past 50 years, and current proprietors Midge and Terry Brewer have owned this neighborhood institution for decades. Midge runs the front of the house, making guests feel at home, while Terry runs the kitchen, best known for its burgers—literally the best in Northern Kentucky, at least in this reviewer's humble opinion! The interior is cozy with a long bar and high-top seating; a back dining room accommodates larger parties; and an outdoor seating area—complete with pavilion, fire pit, and large screen TV—provides guests with views of the local Victorian architecture. Cheers!
Crafts & Vines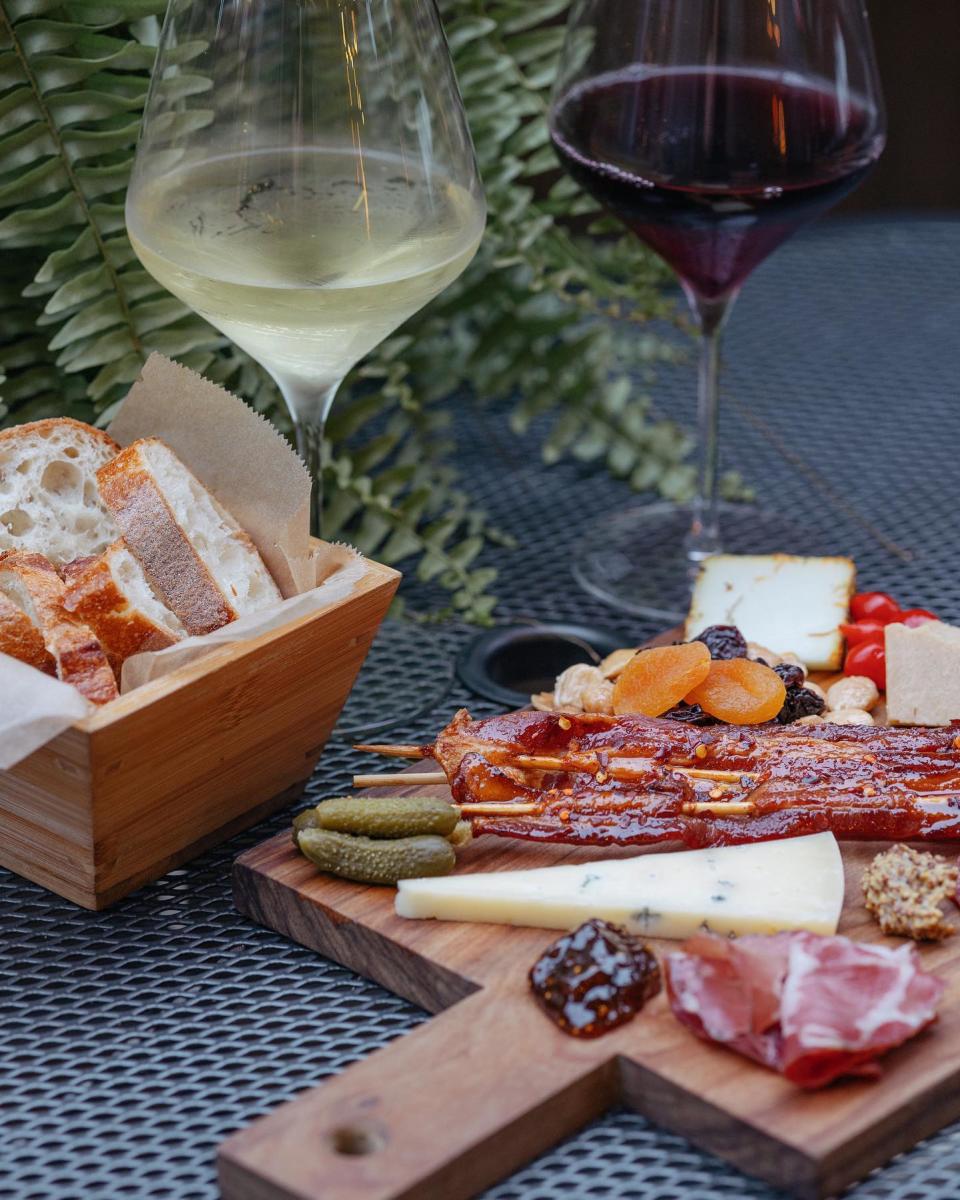 La dolce vita for wine lovers.
As the name implies, Crafts & Vines caters to both beer and wine lovers—but for this Italian dude, the wine selection is the big draw! Owners Lesley and Vic Hugo keep the place well stocked with different vintages from around the world. Located on bustling Main Street in Covington's historic Mainstrasse Village, the interior provides a laid-back oasis from the neighborhood hubbub and features a 10-seat bar, intimate two-tops, a living-room-like lounge, and a tranquil outdoor patio. The super knowledgeable staff guides patrons through a changing list of local craft brews and wine specials, as well as a menu of "bar bites" and charcuterie trays. But don't worry—the fare is not too bougie. "Truck stop" surprises, including house made beef jerky and Budweiser, complete the menu. Salute!
Beeline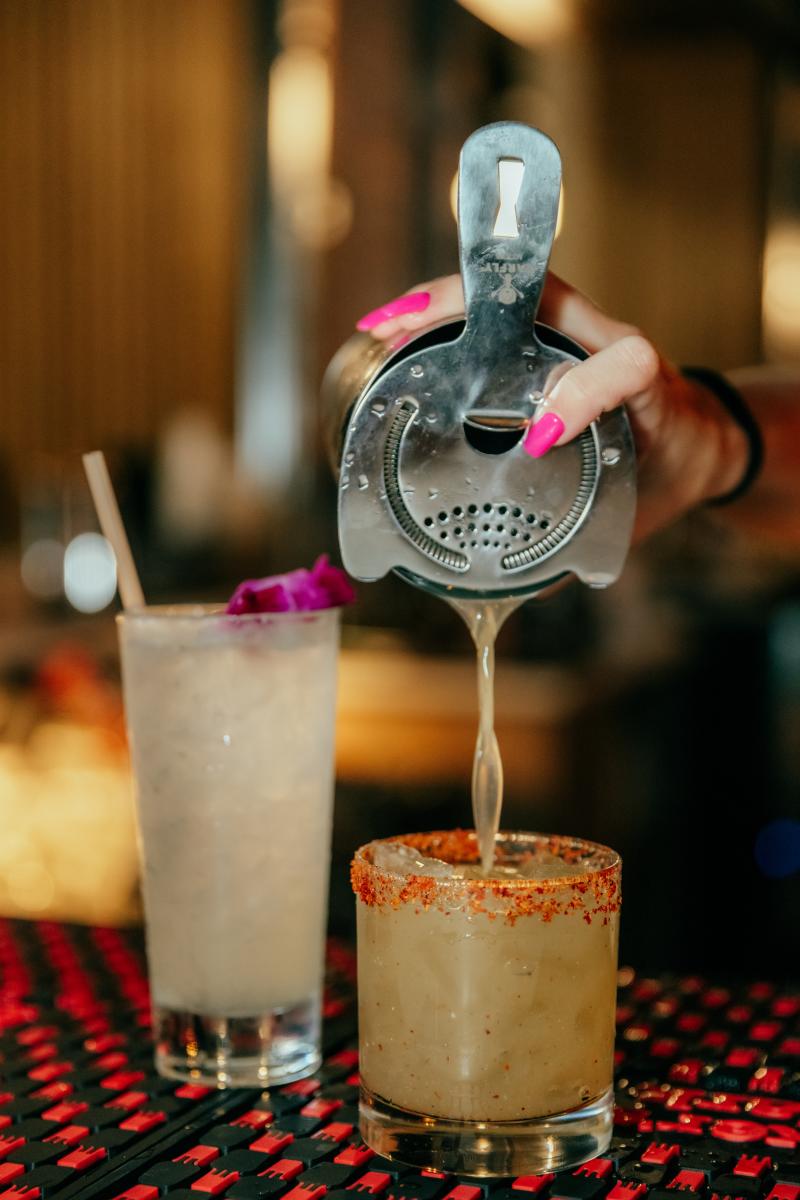 Enjoy the view—and the cocktails!
Created by Cincinnati-based Four Entertainment Group, the Beeline projects a more intimate vibe than most corporate-owned bars. Located along the Promenade of Newport on the Levee, this upscale cocktail bar provides stunning views of Cincinnati's downtown skyline from the Kentucky side of the Ohio River. The Beeline website states it was "originally named for a railway that connected Columbus and Cincinnati."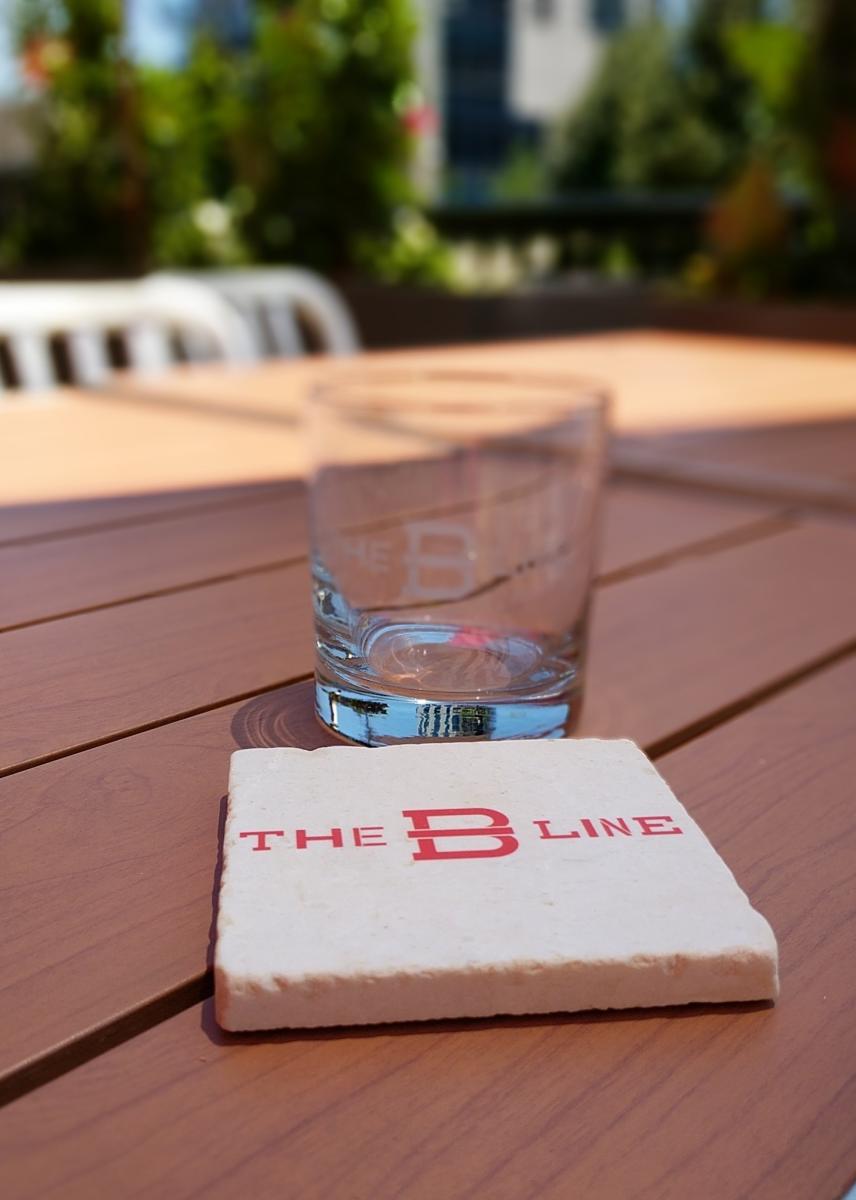 NB- Don't confuse it with "The B-Line®" the self-guided bourbon trail of Northern Kentucky (featuring 18 bourbon-centric stops including five bourbon distilleries).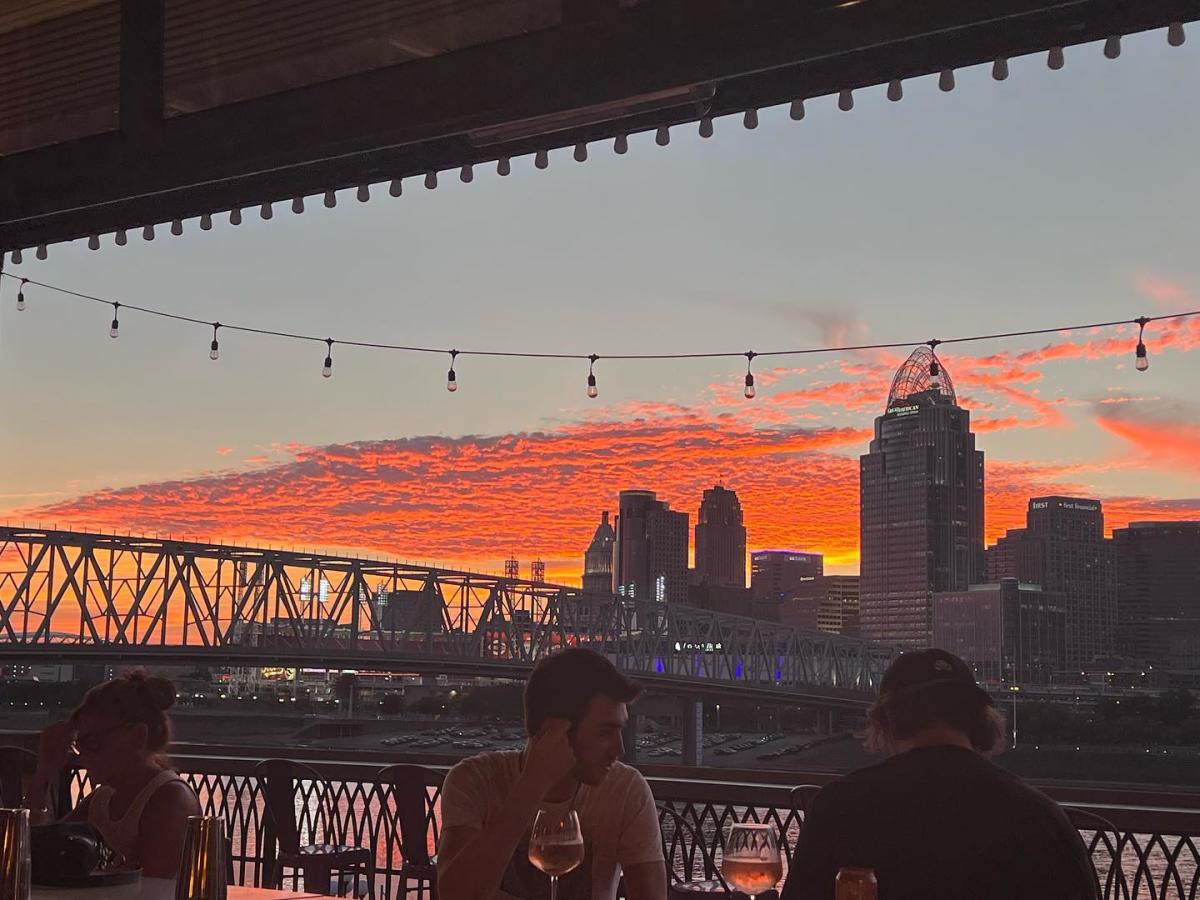 The Beeline bar serves some fifty different brands of bourbon and other spirits, but the main attraction is its spectacular river view, providing a great backdrop for Friday night happy hours. Sit back, relax, and enjoy craft cocktails (bourbon or otherwise!)
Darkness Brewing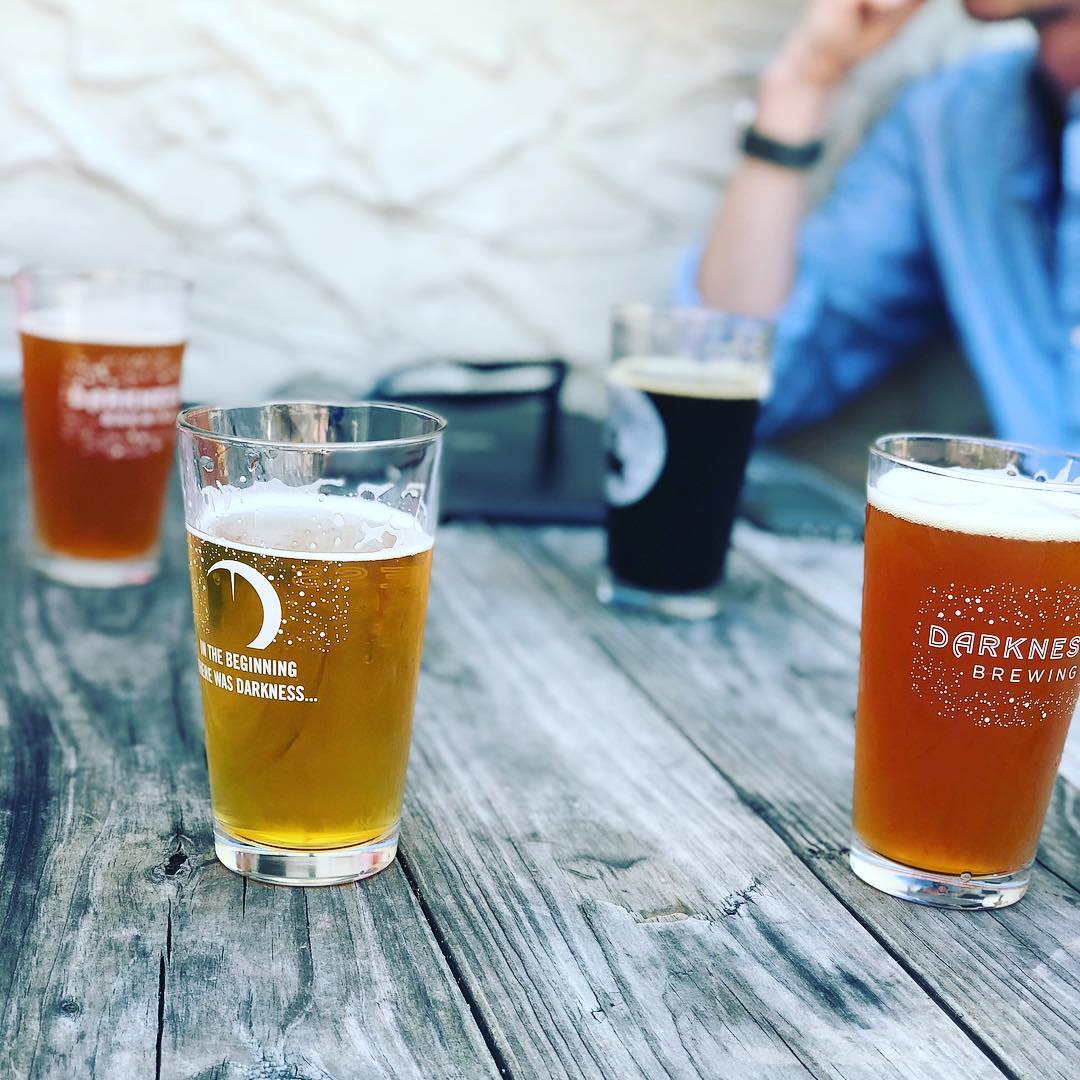 A cozy local light of the NKY brewpub scene.
Co-founders Eric Bosler and Ron Sanders opened Darkness Brewing in 2016, filling a void for darker lagers and stouts in the largely pale-ale-driven brewpub scene of Northern Kentucky and Cincinnati. Located on busy Fairfield Avenue—Bellevue's main drag featuring a variety of shops, restaurants, and taverns—Darkness welcomes guests with its open courtyard fronting the street. In the summer, the courtyard transforms into a lively beer garden, providing a fun hangout for neighborhood residents and out-of-towners. A permanent food truck serves pub favorites (burgers, wraps, fries) and specialties (beer-battered chicken or cauliflower). Indoors, the personable bar staff provides info on a dozen or so dark brews on tap while three psychedelic, larger-than-life, beer-toting astronauts—courtesy of local muralist Christian Dallas—watch over revelers. Out of this world, man!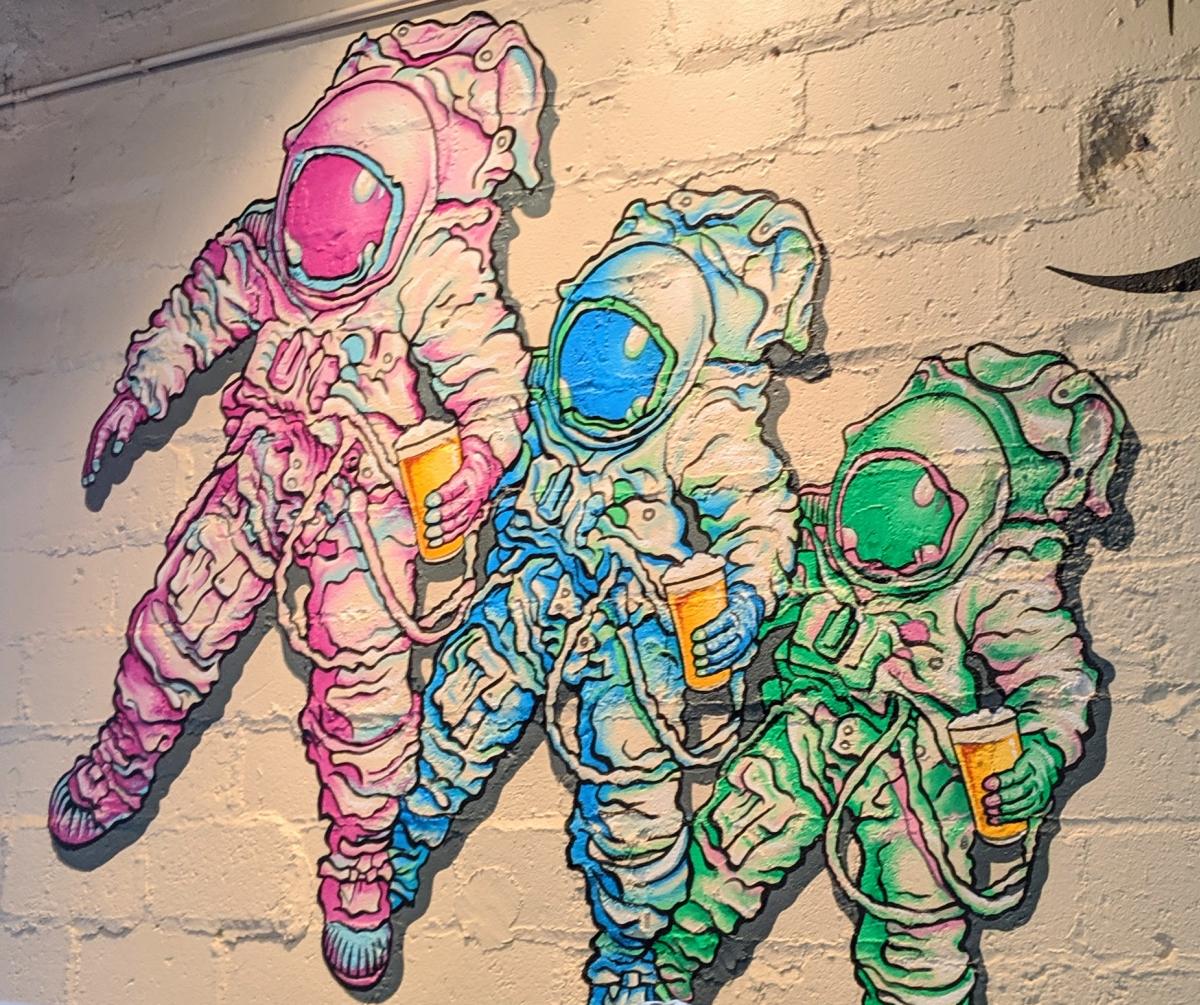 Have fun visiting some local NKY favorite watering holes, but please remember to sip like a true Kentuckian—responsibly.