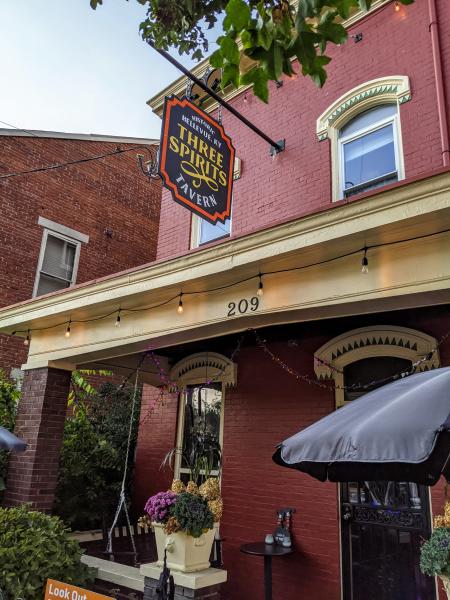 We were looking for something with a nice patio to enjoy before the weather turns cold and gloomy for a few months and I'm glad we chose to visit Three Spirits Tavern in Bellevue.  Neither of us had ever been there before and it was a treat!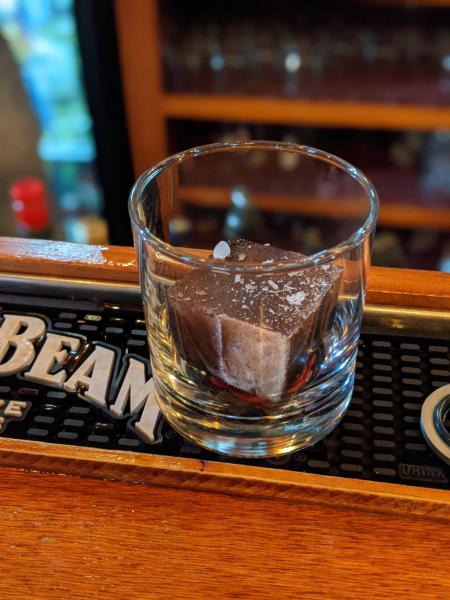 First, their cocktail menu is so unique!  This is the beginning of the Funken Old Fashioned--named after Nicholas Funken, the original owner of the home that is now Three Spirits Tavern. He was a coal broker, so the Old Fashioned named after him features a "lump of coal" ice cube--black cocoa gives it a dark color and the cocoa melts into the Old Fashioned and gives it a unique flavor!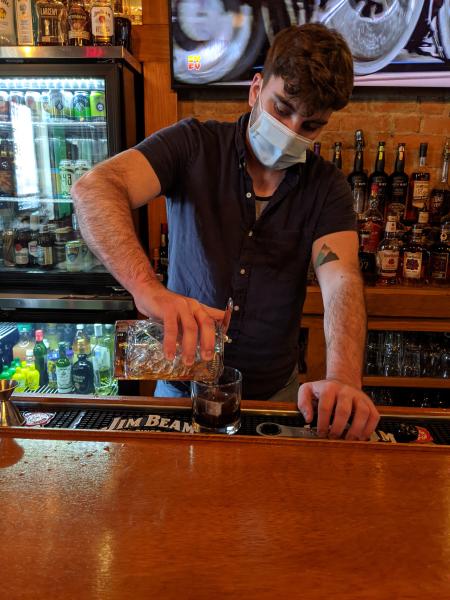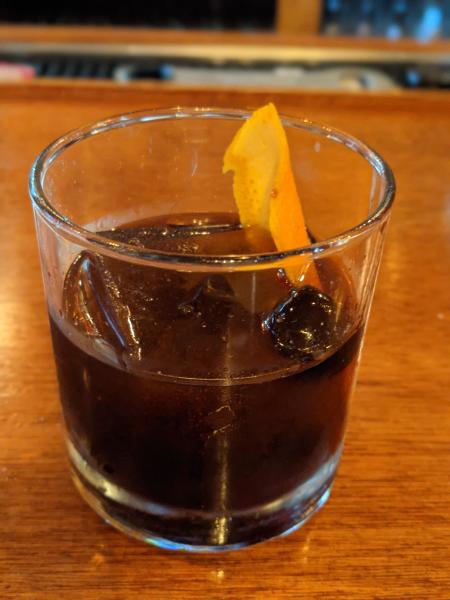 Seriously--the Funken Old Fashioned is a must-try!  Three Spirits Tavern also has a large selection of locally brewed craft beer, more than 100 bourbon & ryes, and several signature cocktails, such as the Hemmingway Daiquiri and the Jungle Bird, below.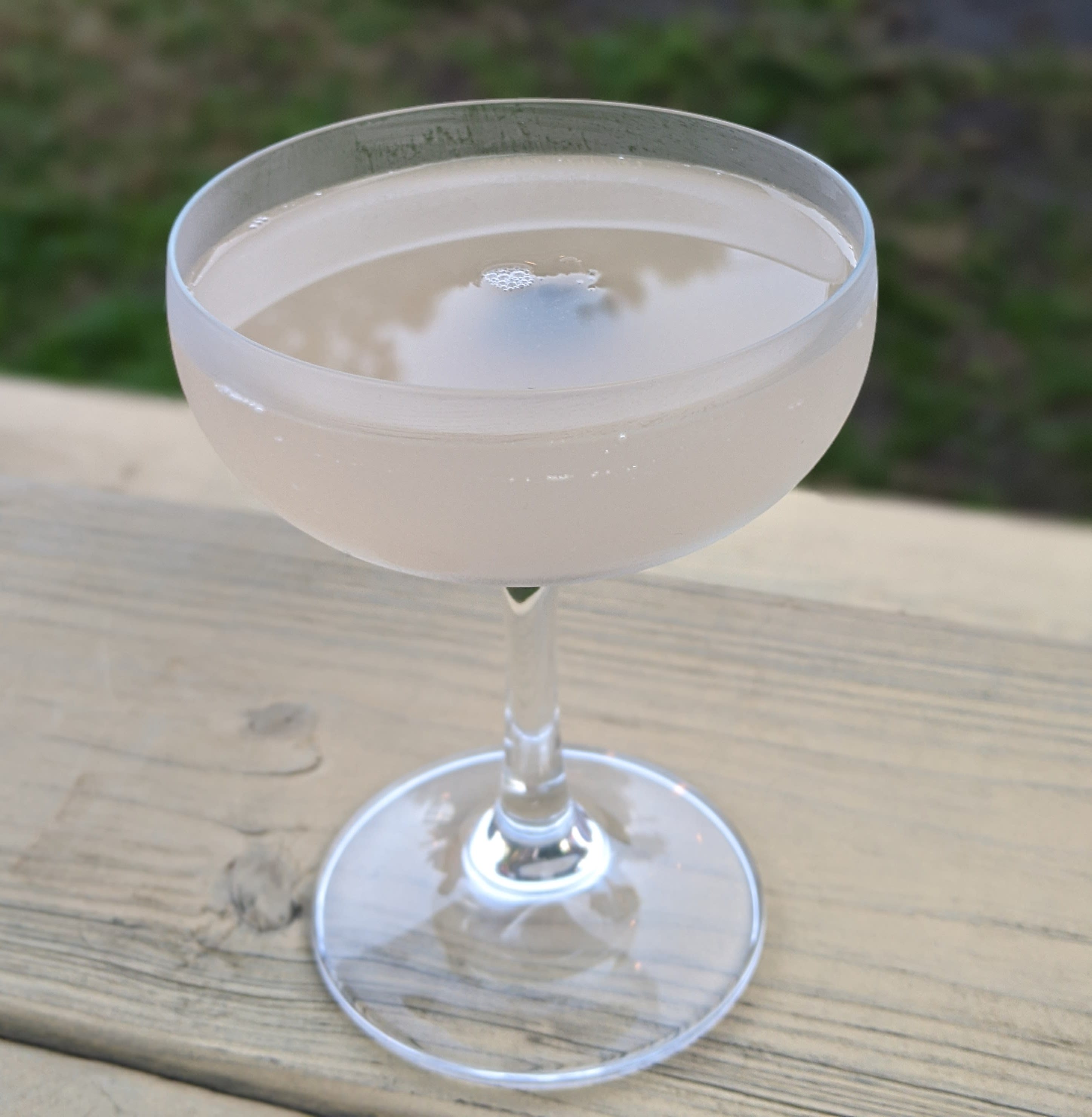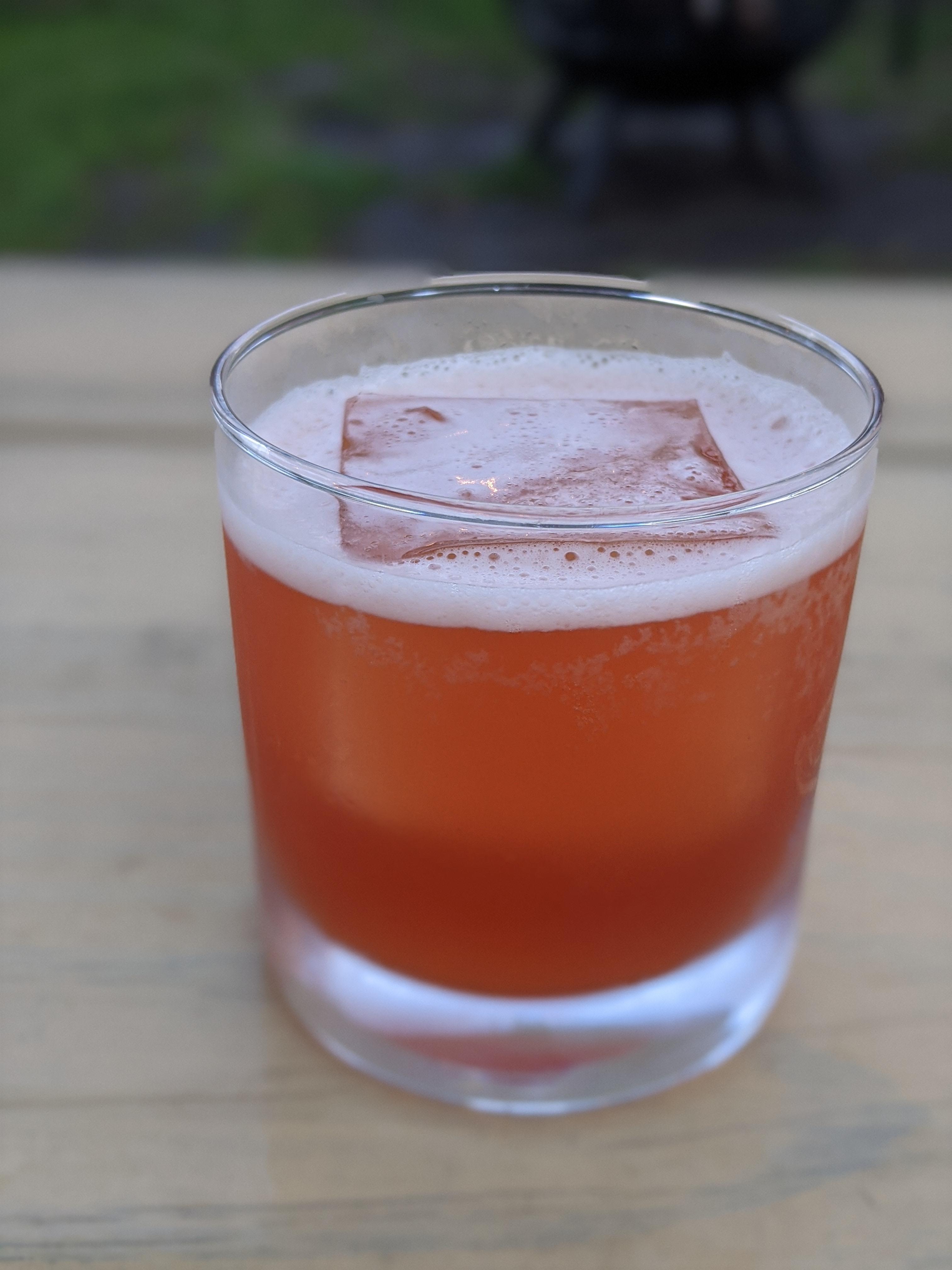 The Hemmingway Daiquiri isn't as sweet as the daiquiris you're used to sipping on while at the beach, but with Bacardi White Rum, Lime Juice, Grapefruit Juice, Luxardo Cherry Liqueur, it's a nice fruity blend.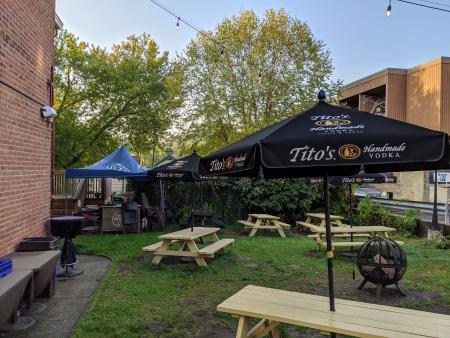 After ordering drinks, we found a cozy spot on the beautiful dog-friendly patio.  Cafe seating is also available along the sidewalk and there's always seating indoors.  In addition to the outdoor seating, Three Spirits Tavern is a member of the BED -- Bellevue Entertainment District.  Basically, the BED is an area designated for carrying alcohol along the sidewalk and into businesses.  Alcohol may only be carried in a city-approved BED cup, which may be purchased at any participating vendor, including Three Spirits Tavern.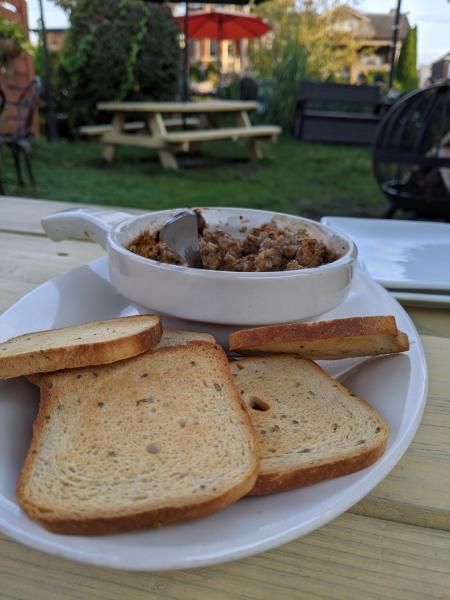 Three Spirits Tavern refers to their food menu as being "just right" and we'd agree with that.  It's simple, but has a variety of options.  We decided to start with the local favorite Hanky Panky dip with toasted cocktail bread.  It was just right for a crisp fall evening and not too spicy.  A great combination of cheese and sausage--just the way we like it!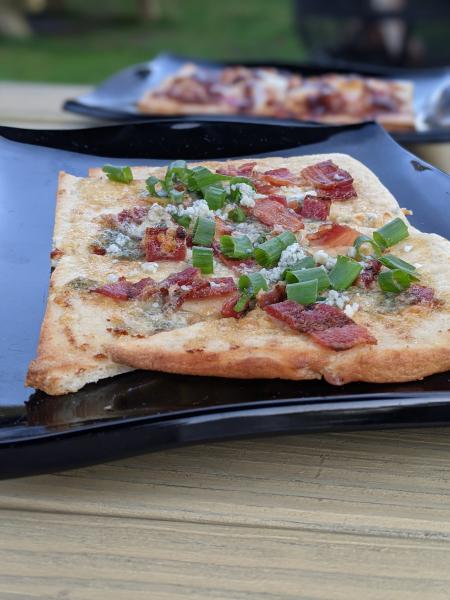 Next we each ordered a flatbread, which are served on Sixteen Bricks flatbreads, so we knew they'd be delicious.  My coworker opted for the Bacon & Blue flatbread, which includes bacon, blue cheese, garlic aioli and green onion garnish.  She loved the blue cheese!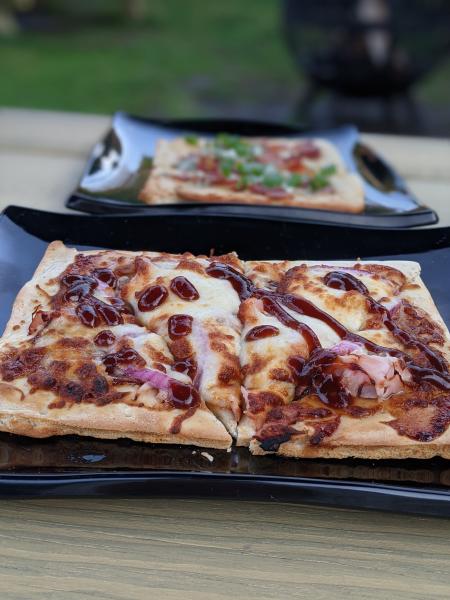 I ordered the Hawaiian--ham, pineapple, mozzarella, BBQ sauce, and red onion.  It had a great flavor and was a perfect portion for dinner.  Other flatbread choices include caprese, Greek, pepperoni and a hot brown... if I had seen that option sooner, I would've tried it!  Next time!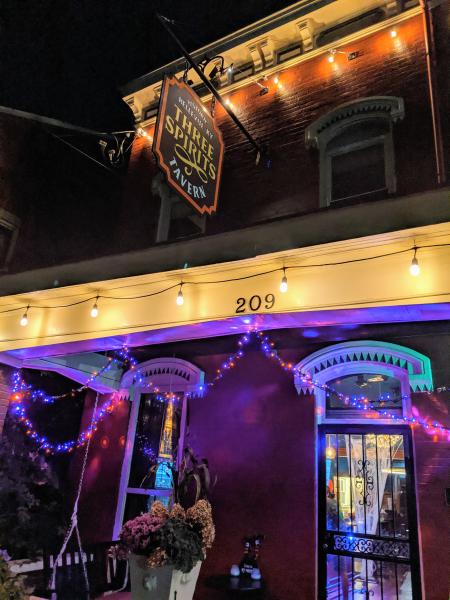 We had a great time at Three Spirits Tavern in Bellevue and can't wait to go back.  It would be a cool spot to hang out during the Halloween season to see if Mr. Funken's spirits make an appearance while you're sipping on some spirits of your own!  Enjoy!