Run for the Roses.
The most exciting two minutes in sports.
No matter what you call it, there's no arguing that the Kentucky Derby is quintessentially Kentucky.  And luckily, you don't have to travel to Louisville to experience the Kentucky Derby.  Mint juleps, big hats, and burgoo can all be found in abundance in Northern Kentucky on Derby Day.
Interestingly enough, I've met many life-long Kentuckians who have never been to Churchill Downs to attend the Kentucky Derby (myself included).  If you're like me, watching the fanfare on TV is far more appealing than fighting the traffic, crowds, and unpredictable weather.  But I hope to one day partake in the festivities in-person, though I'm not really an infield type of gal.  And while we're only an hour and a half from Louisville, the Derby celebration options here in Northern Kentucky and Cincinnati are equally, if not more attractive: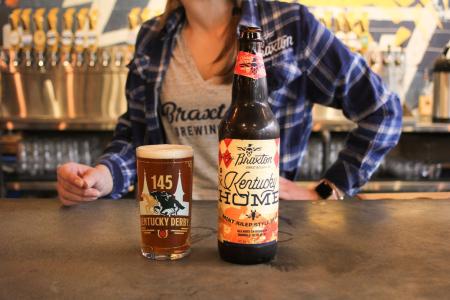 Covington Trifecta Derby Party
Kentucky Home Mint Julep Style Beer (aged in bourbon barrels with mint) will be on tap and the celebration will continue all day at Braxton Brewing Company.  Join their neighbors Hotel Covington, The Hannaford, Sapphire Room, and Rich's Proper Food & Drink--visit three of the five locations on Derby Day and be sure to get your program stamped to be entered to win an amazing prize.  Floppy hats, fancy dresses, and dapper derby attire are strongly encouraged and will be awarded prizes!  More info.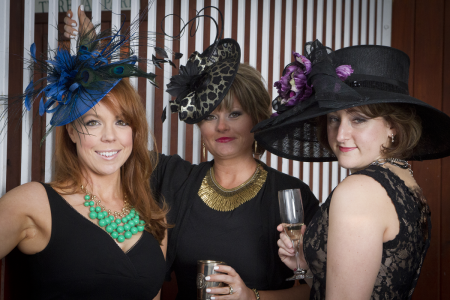 Down & Derby Party at Turfway Park
Free admission to the Party in the Paddock at Turfway Park in Florence, Ky. or make reservations for seated options.  Simulcast of the event and hat contest!  More info.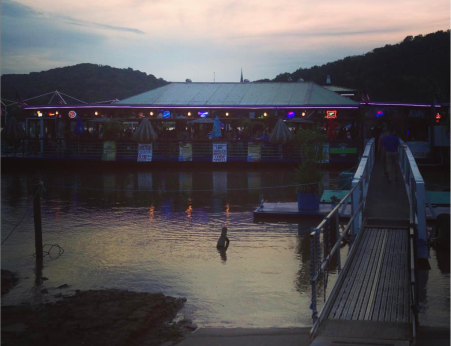 Derby Day Party at Ludlow Bromley Yacht Club
Be a jockey and race the bouncy horses at LBYC!  Drink specials and fun all day.  Where else can you enjoy the Kentucky Derby while floating on the Ohio River?  More info.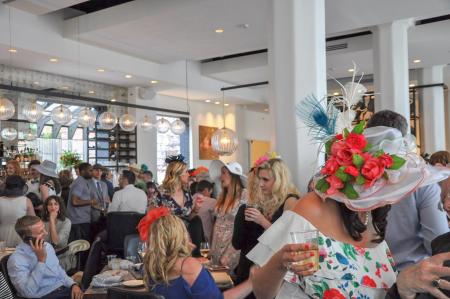 Coppin's at Hotel Covington Derby Day Party
As part of the Covington Trifecta Derby Party mentioned above, Coppin's has a cash bar, four TVs, street-style food, and contests galore.  More info. 
If you decide you want to brave Churchill Downs, Hotel Covington is also offering a Derby package, including an all-inclusive Derby travel experience: food, transportation, and accommodations.  More info.

Giddy Up & Give Derby Party
Grassroots & Vine is teaming up with the Fort Thomas Education Foundation for their first annual Kentucky Derby Party.  Tickets include a Derby cocktail, southern fare buffet, a full service bar, and live music following the screening of the Derby on TV.  More info.