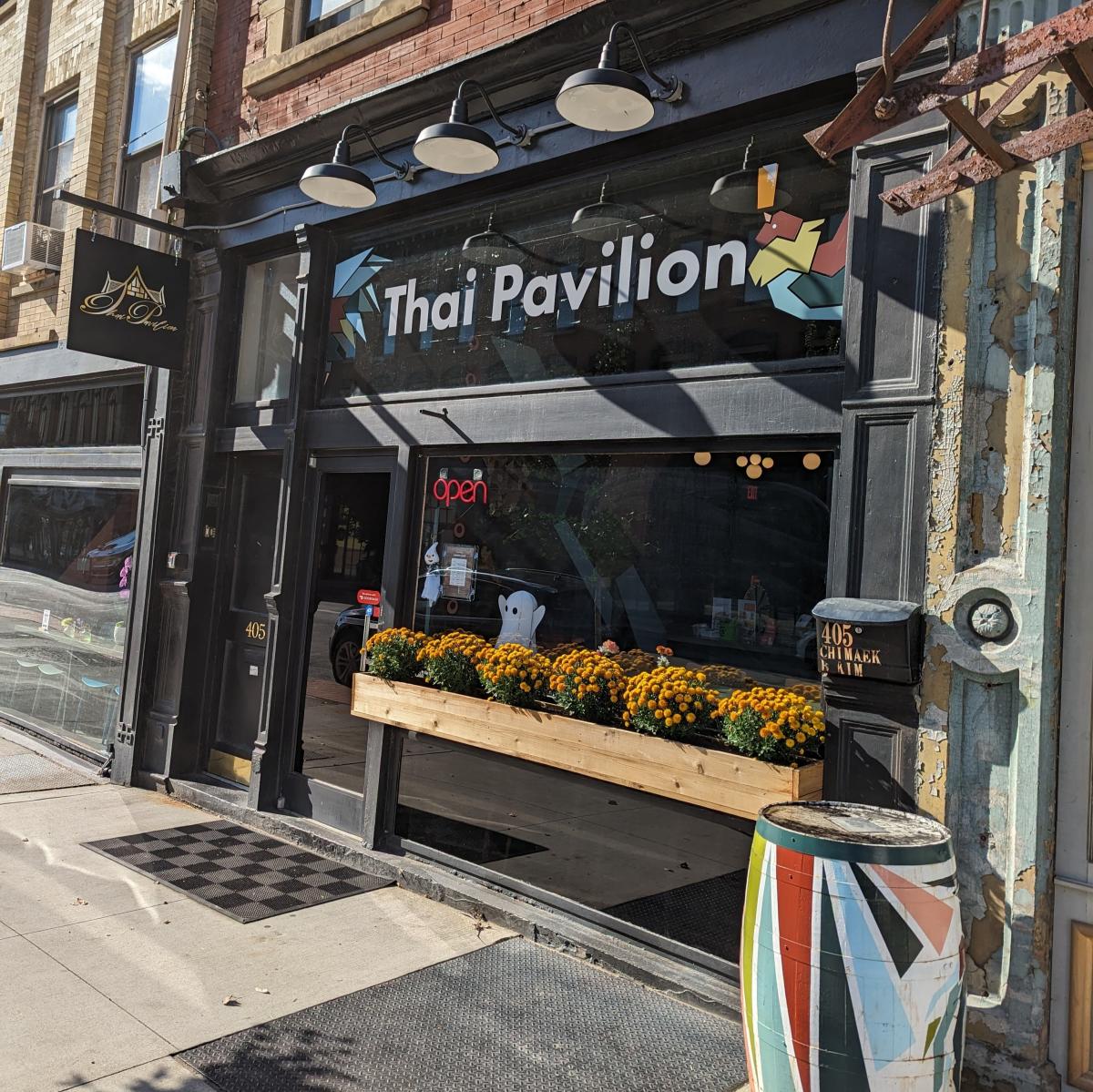 Covington welcomes a new Asian cuisine restaurant for all to enjoy, Thai Pavilion. Located on Scott Street in the former Chimaek location. Thai Pavilion has a welcoming vibe and decor, friendly staff and phenomenal food and drinks.
My colleague, and partner in dine, Dot and I were excited about this newest addition and couldn't wait to walk the two blocks from our office for lunch. Not wanting to miss the opportunity to try some great pad Thai, the newest member of our team, Amanda L (content creator and adventurous foodie in the know) joined us!
What We Ate
We tried one appetizer, 3 entrées which included a side house salad, and two of their non-alcoholic drinks.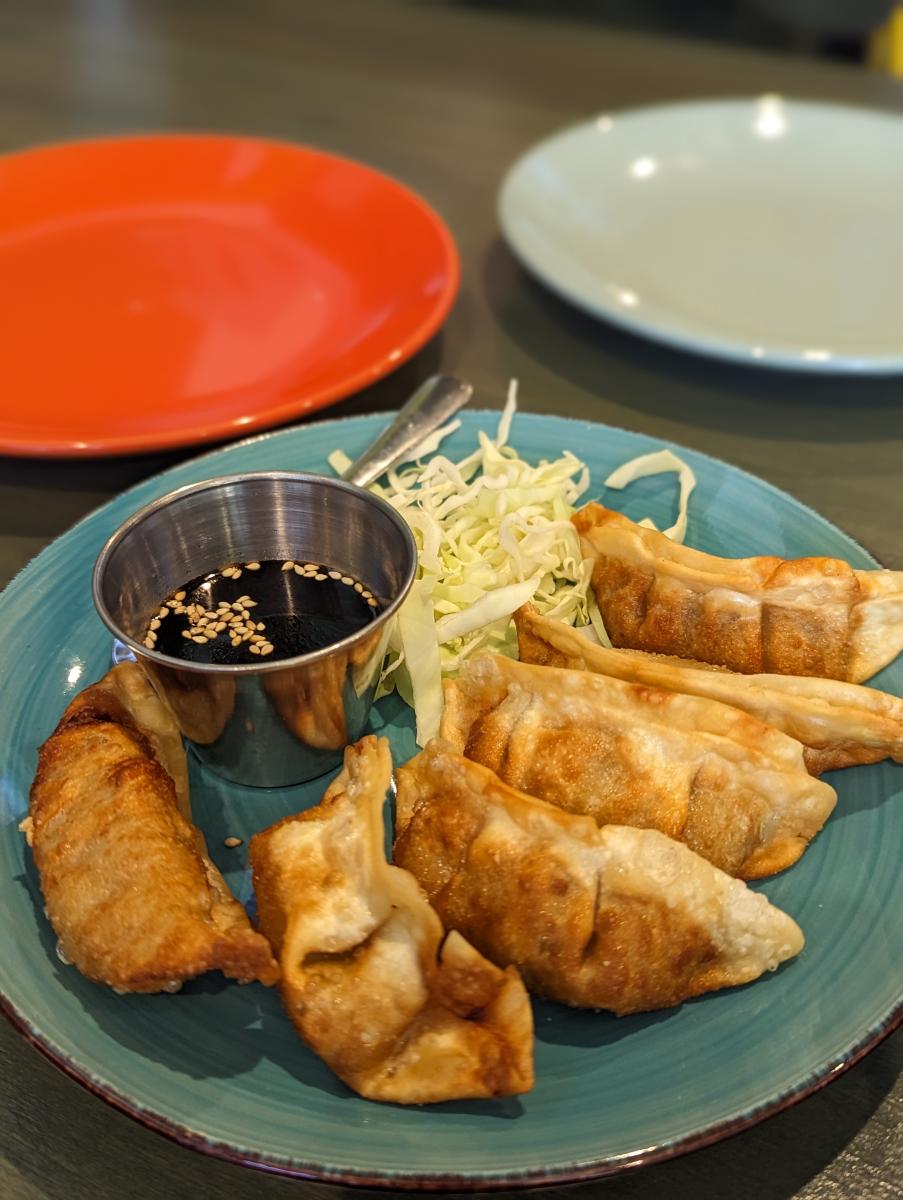 Pot Stickers
These fried chicken and mixed vegetable dumplings were scrumptious! With just the correct amount of filling, crunch, and a great dipping sauce, we eyed each other over who was going to get the last one!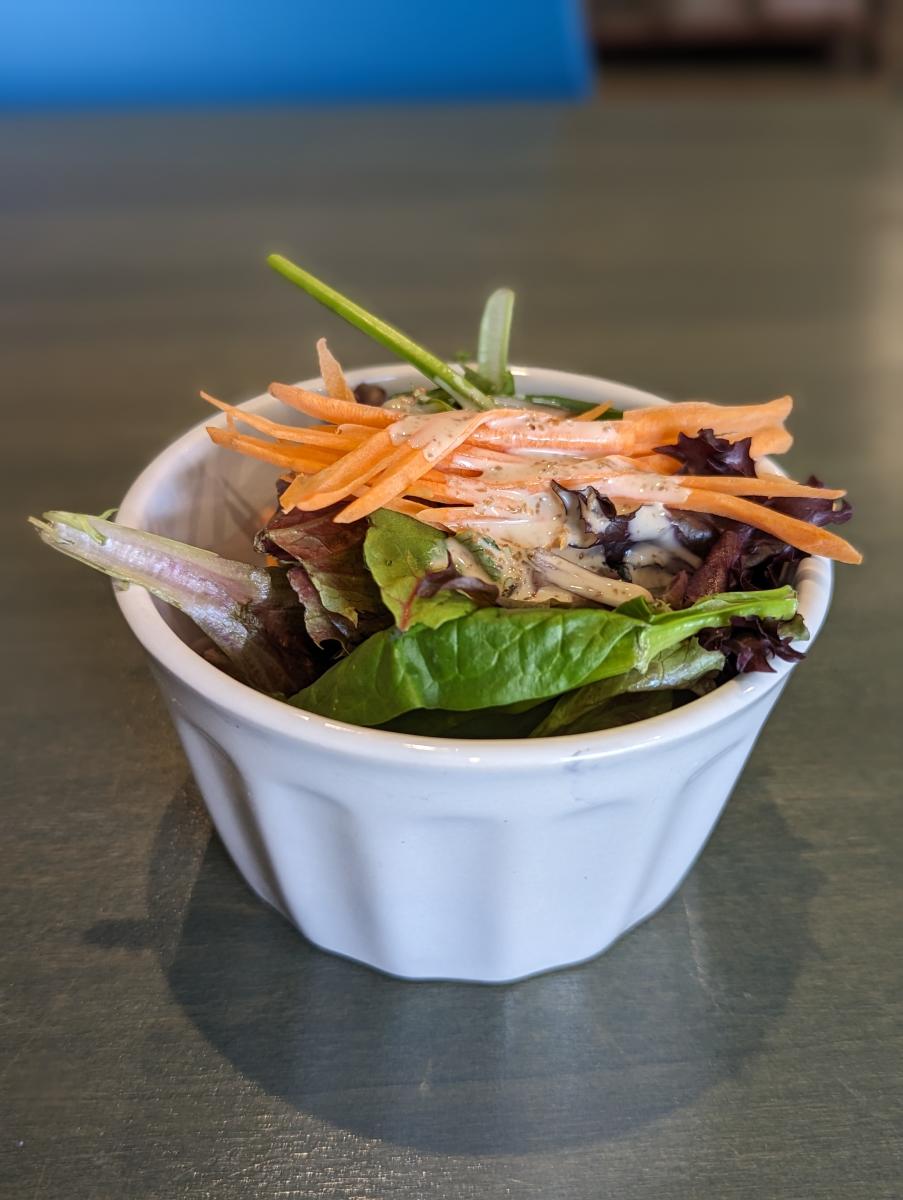 House Salad
The house salad was a great size (on the smaller size but not too small), made with fresh ingredients and their secret recipe sesame dressing was flavorful, creamy, and tasty.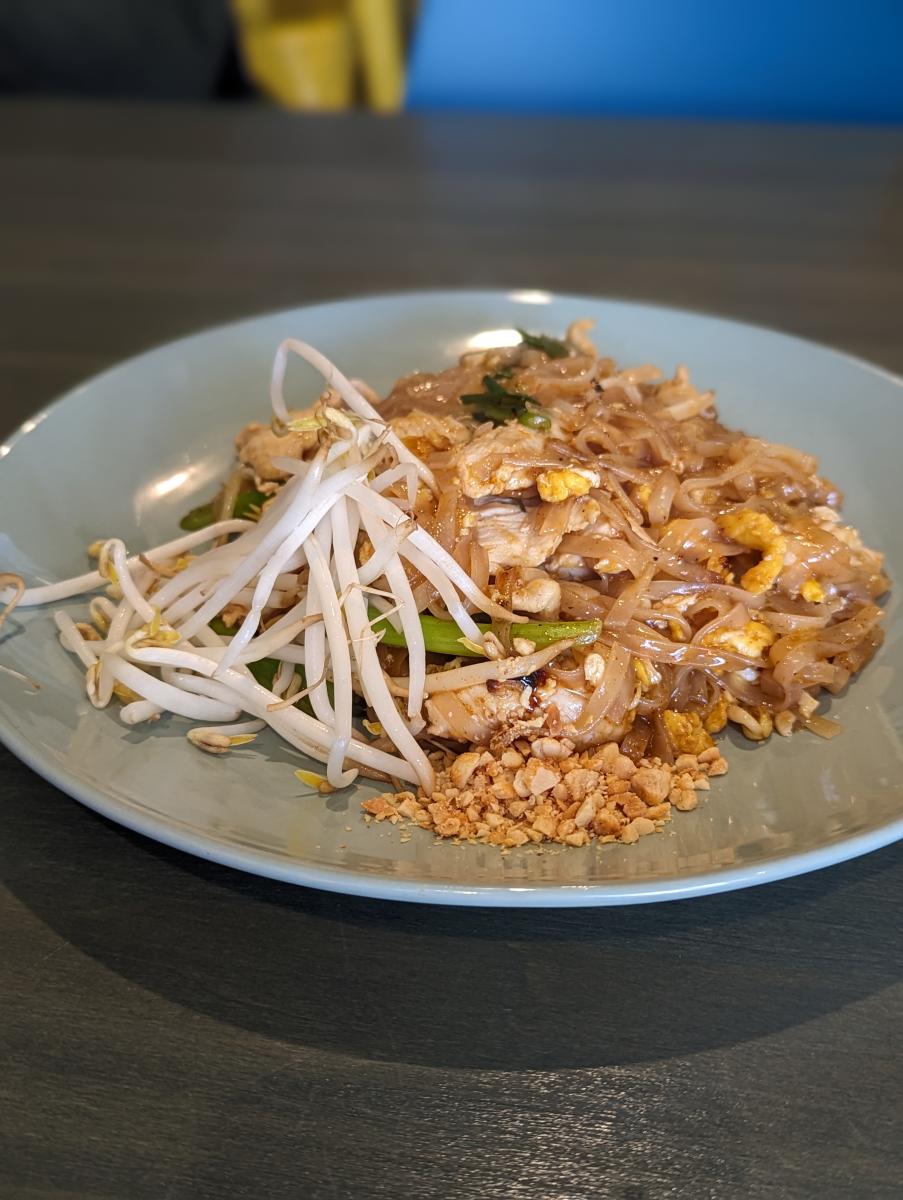 Pad Thai
It was everything Amanda wanted it to be and more! Made with rice noodles and stir-fried with peanuts, egg, bean sprouts, scallions, and chicken, she said that it was flavorful with a touch of sweetness (not overly sweet) and a hint of spice. Please note, on the scale of 1-3 on spice, she indicated a 1. If you are not someone who likes spicy, I would recommend not adding spice to your meal. She also thoroughly enjoyed the contrasting textures that the peanuts and bean sprouts provided. The chicken was also juicy and not dry.
Chef's Recommended Garden Pork
Direct quote from Dot, two bites in, "I just want to keep eating it." To say she was a fan is putting it mildly. This pork and stir-fried rice dish is made with a rich garlic flavor, fresh steamed broccoli and a sunny side up egg. Dot thoroughly enjoyed it and highly recommends it to others.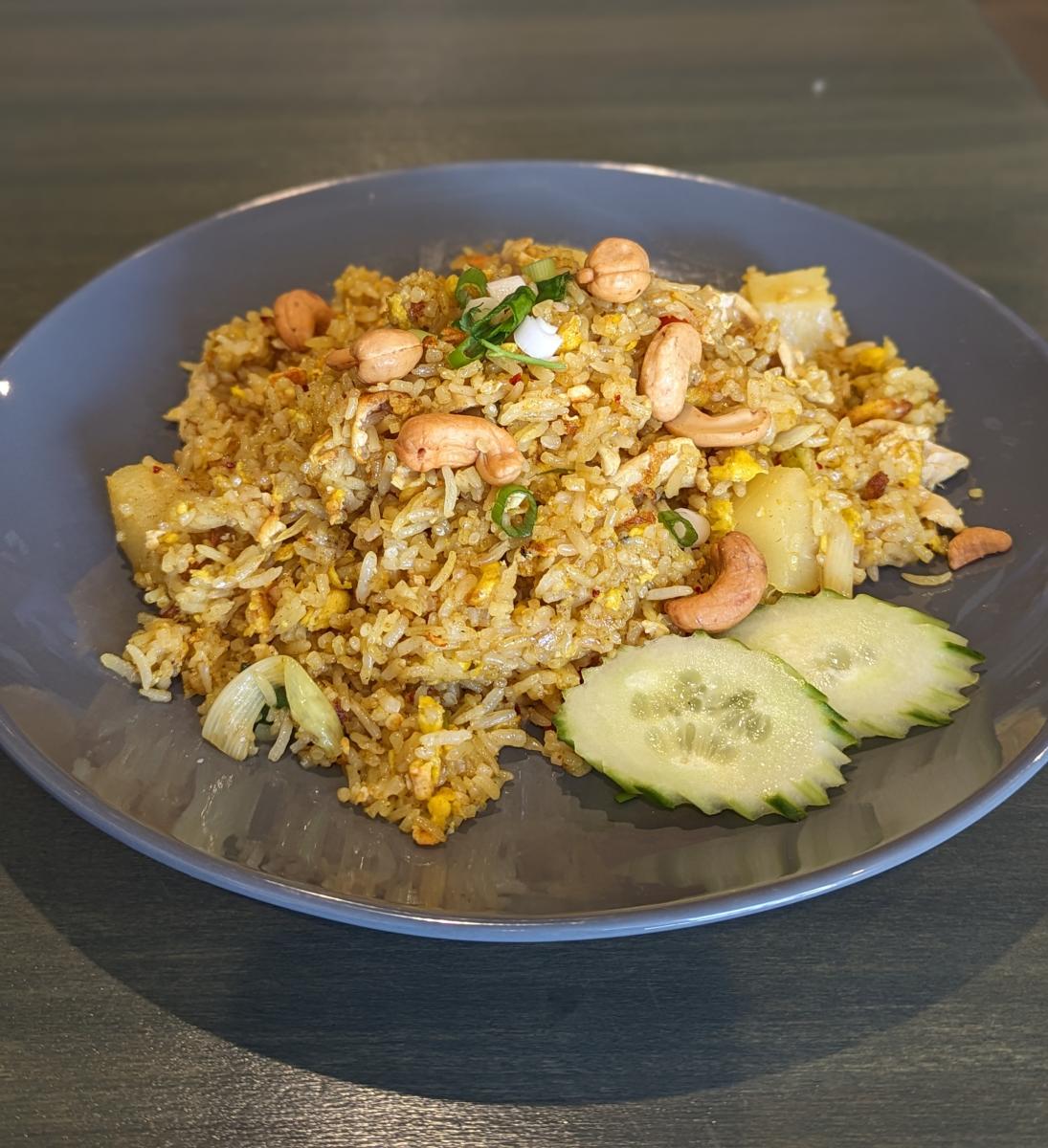 Pineapple Fried Rice with Chicken
This incredible stir fry meal included well-seasoned fried rice (heat level 1 out of 3) and chicken, juicy chunks of warm pineapple, onion, and crunch cashews. The combined flavors and textures made this a well-rounded meal.
What We Drank
Lady in Red
Made with Hale's Sala Cider flavored syrup (strawberry), soda water, lemon, and lime, I enjoyed this fruity and refreshing drink. It reminded me of a Shirley Temple.
Thai Iced Tea
Made with black tea, sugar, cloves and cardamom, Amanda slurped this delicious tea down quickly. She said it was nicely spiced, refreshing, and good.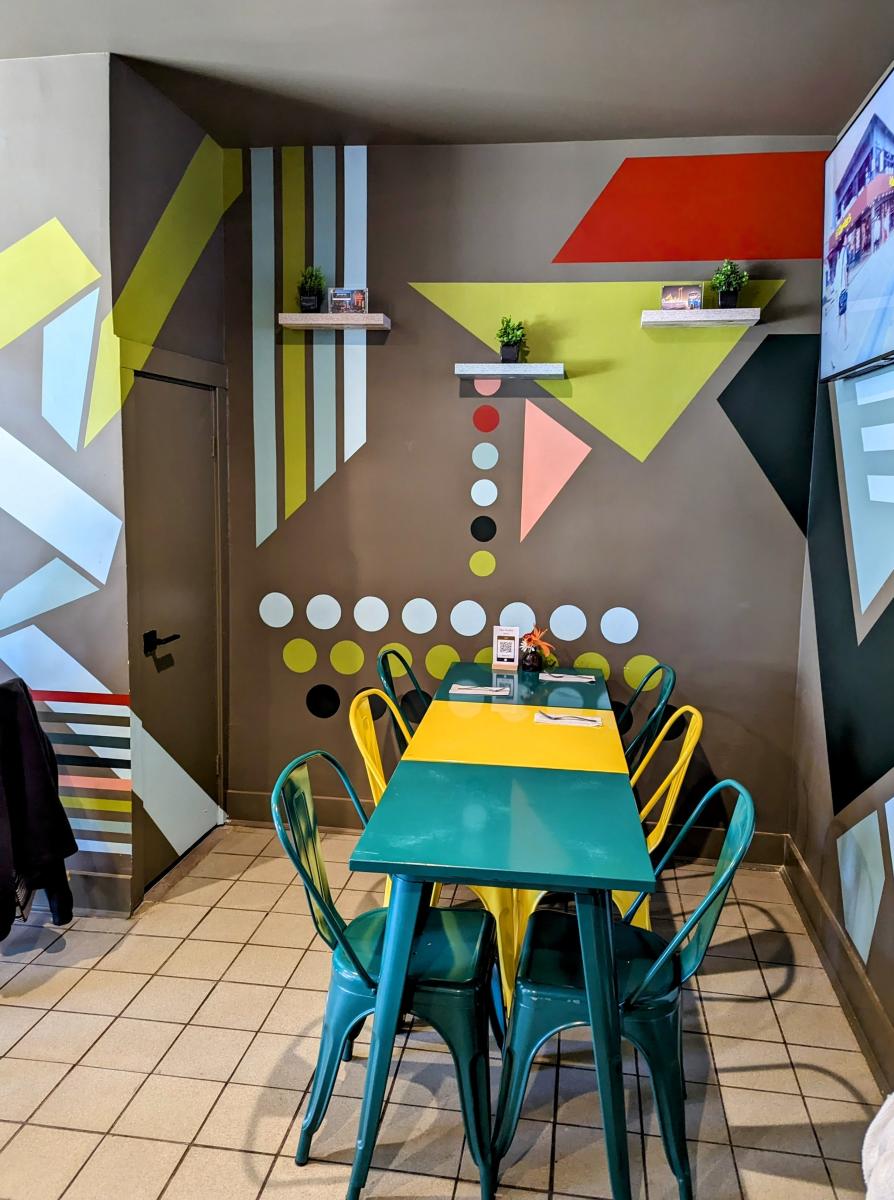 Overall, we enjoyed our girls' lunch outing. The restaurant was warm, the décor inviting and the smells coming from the kitchen were divine. We can't praise the food and drinks enough. When making your list of local restaurants to explore, add Thai Pavilion to the top!
Ready to eat your way through the alphabet? Head over to our website for a full listing of all the spectacular restaurants for you to enjoy in the NKY and Cincy Region.