Ah, April.  The month when things start to bloom, we can finally enjoy some patio weather, and the Easter Bunny makes his visit.  There is so much to do in Northern Kentucky and Cincinnati in April... keep reading for some of our picks!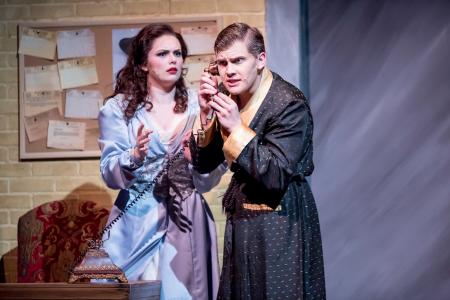 NKU YES Festival
We all know about the phenomenal arts scene in Cincinnati, but NKY has so many amazing opportunities as well.  Be sure to check out this year's 19th Biennial Year-End Series (Y.E.S.) Festival on the campus of Northern Kentucky University.  NKU's School of the Arts Theatre and Dance Program has selected three plays from more than 300 script submissions that will receive their world-premiere productions.  The productions are at various times between April 3 and April 14.  Check out more info here.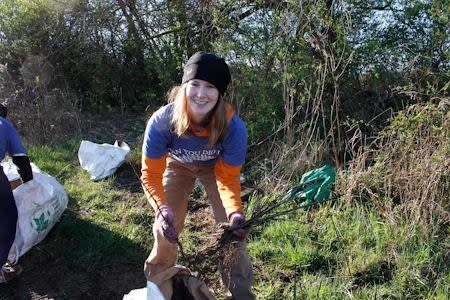 Reforest NKY - April 13
Celebrate spring by giving back to the environment!  What better way than to spend a few hours volunteering to help plant thousands of tree seedlings?  Find out more here.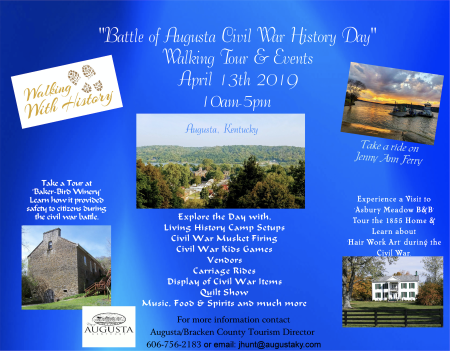 Augusta Civil War Day - April 13
If you don't want to plant tree seedlings on April 13, maybe you'll be interested in taking a quick drive down picturesque Route 8 to Augusta, Ky. to experience their Civil War Day.  Numerous activities will be happening throughout the day, including a walking tour of the Battle of Augusta, craft show, music, quilt show, cooking demonstration, Easter egg hunt, and more!  More info.  Download the full day's schedule here.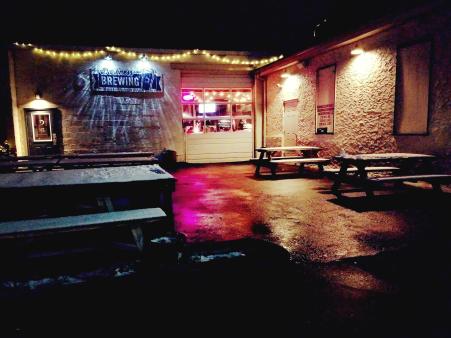 Easter Crawfish Boil - April 21
Ok, we can't do an April post without posting something about Easter!  There are all the usual Easter egg hunts around town, Easter celebrations at the Cincinnati Zoo, etc., but we wanted to give you a unique option.  How 'bout an Easter Crawfish Boil!?  Hosted by Darkness Brewing, the all-you-can-eat celebration offers two sittings of Chef Doni Attebery's own Crawfish Boil recipe, including homemade andouille, corn, potatoes, and fresh crawfish.  Tickets must be purchased ahead of time, so check out more info here.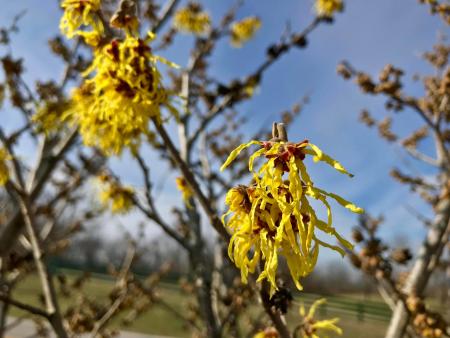 Arbor Day at the Arboretum - April 27
Celebrate Arbor Day with the Boone County Arboretum!  Enjoy hands-on programs, kids activities, and giveaways to celebrate trees and nature.  More info.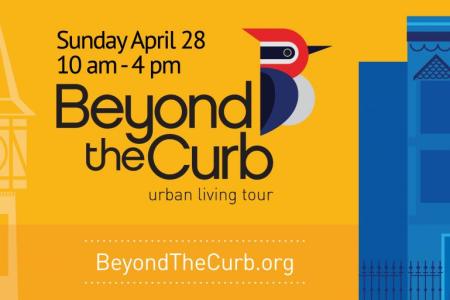 Beyond the Curb - April 28
Beyond the Curb Urban Living Tour is back in Covington!  Get a sneak peek of historic homes, artsy lofts, and modern apartments on this one-day, self-guided tour.  More info.