Photo by Logan Weaver on Unsplash
Time for a Northern Kentucky Road Trip?
Looking for socially distanced, fun things to do? Craving a little travel but want to stay safe? At this point during our Stay Home, Stay Healthy times, everyone is eager to get out of the house. Yet we're all equally concerned about keeping our families and friends safe from the COVID-19 pandemic.
One solution is to take a short road trip to a destination with COVID-19 protocols firmly in place. With that in mind, we've updated an earlier blog post of ours, "Where to Take a Day Trip in Northern Kentucky" to offer you fresh ideas on places you can drive to for a healthy getaway.
All the following destinations have implemented new hygiene standards, require face masks, and ask for social distancing between those not from the same household.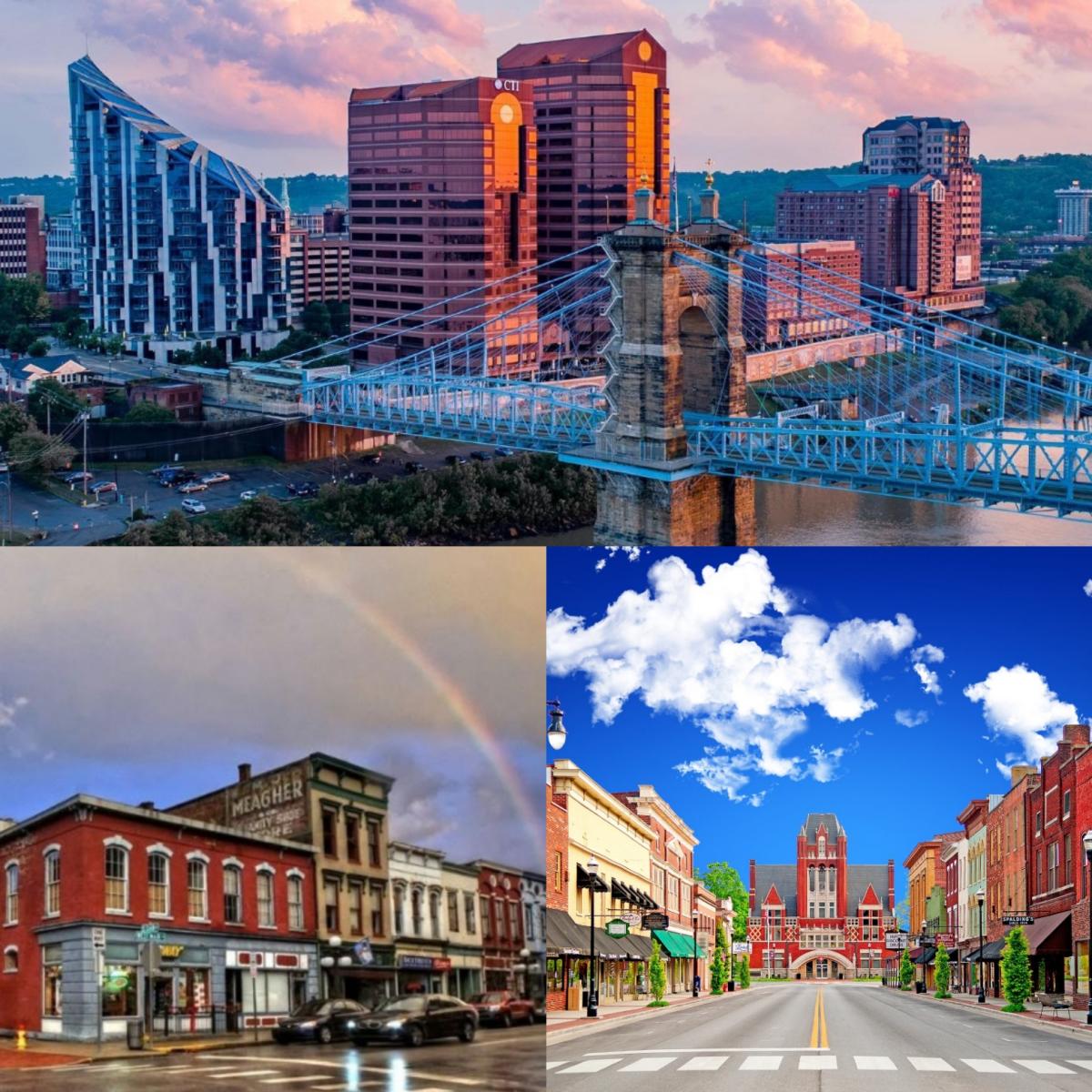 Come Find Bourbon
When you cross one of the bridges leading into Northern Kentucky, you cross into Bourbon Country. Come Find Bourbon is a partnership between three Bourbon Country cities-Covington, Frankfort, and Bardstown (C,F,B, - get it? Come Find Bourbon) that offer you authentic, off the beaten path, bourbon experiences. Although you should check with each venue beforehand for things like updated hours of operation, and whether you need to reserve admission in advance, most spots have re-opened, with extra sanitizing and social distancing measures. You can still learn about, see, touch, smell, and taste bourbon life at one of the bourbon bars, bourbon-centric restaurants, and Kentucky Bourbon Trail® and Kentucky Bourbon Trail Craft Tour® distilleries in these cities.
Come Find Bourbon was created in pre-coronavirus days with a focus on the riches of Bourbon Country that are easily reachable by road trip, so it's tailor made for a weekend getaway for those looking to travel close to home.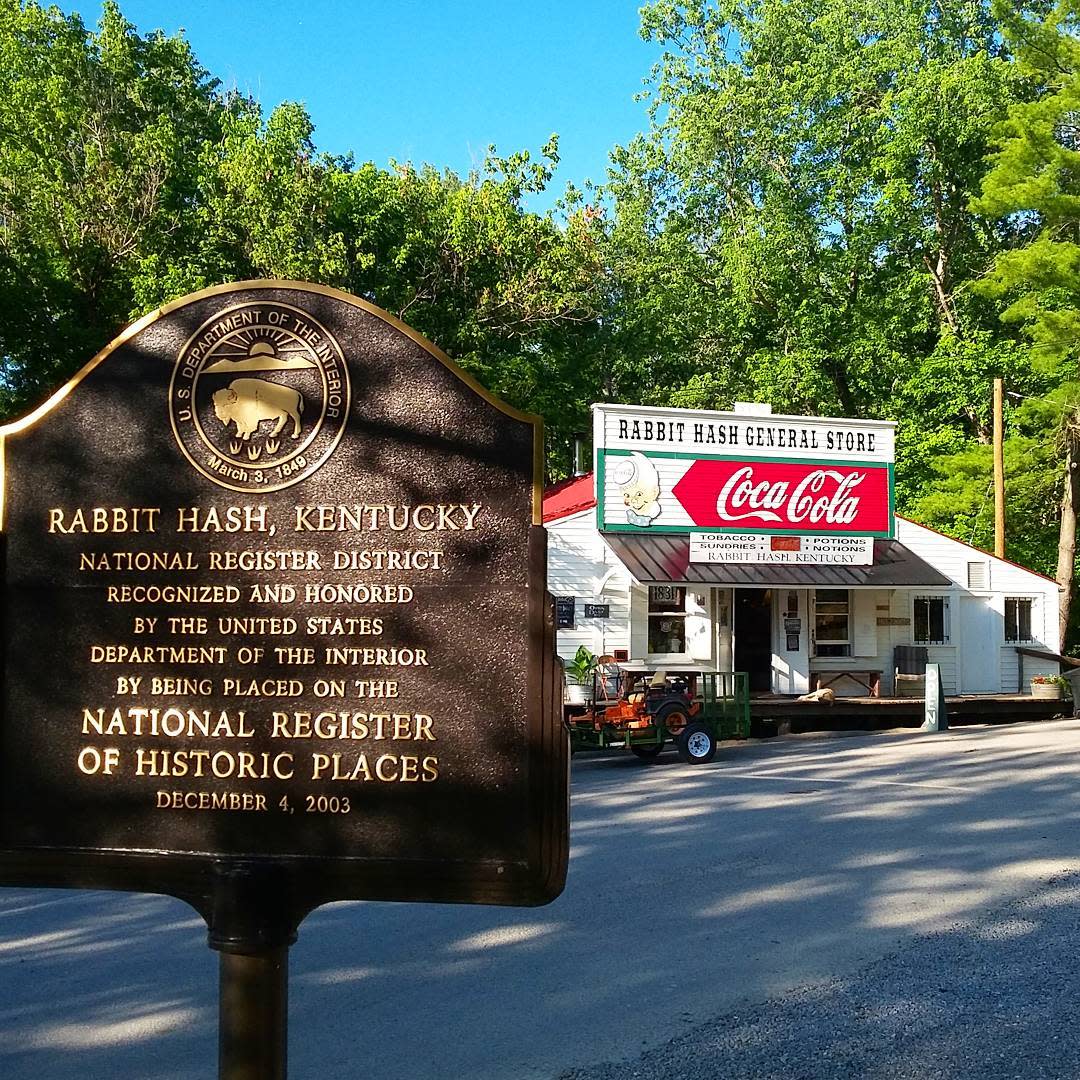 Rabbit Hash
The small town of Rabbit Hash, Kentucky—one of Southern Living's "Best Tiny Towns in the U.S."—is only 45 minutes away from downtown Cincinnati, on a lush Kentucky riverbank. The always Instagrammable General Store is just one of the attractions of Rabbit Hash—there's also a local winery, Verona Vineyards, an antiques shop, and a great local BBQ spot, The Scalded Hog. Oh, and we almost forgot to mention that the whole town is on the National Register of Historic Places. It's likely you'll get to meet the mayor when you visit, as long as you're a dog lover. Yes, the mayor of Rabbit Hash is a dog, and has been since 1998.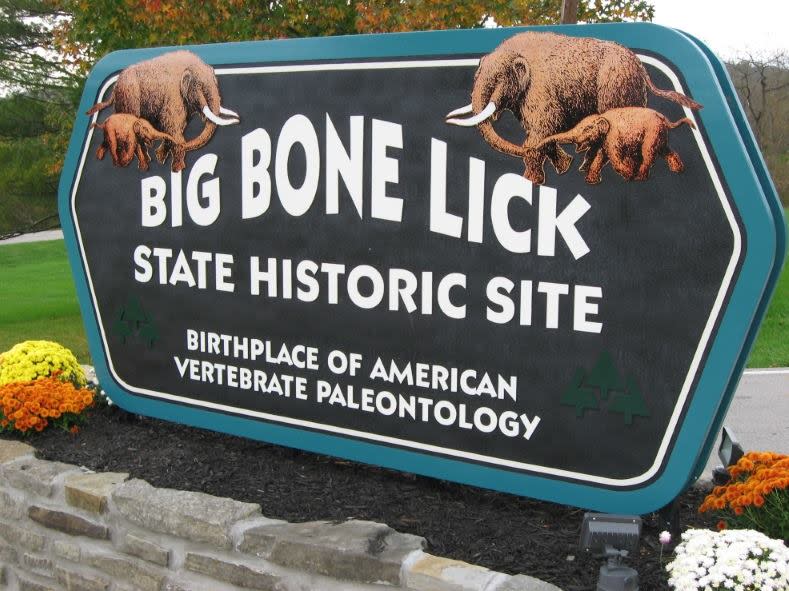 Big Bone Lick State Park
Just 15 minutes down the road from Rabbit Hash you'll find a Kentucky state park that's not only chock-full of history, it also brims with prehistoric finds—Big Bone Lick State Park, in Florence, KY. As you can see from the photo, it's also known as the "Birthplace of American Vertebrate Paleontology." Explorer Meriwether Lewis, of Lewis and Clark fame, spent weeks here discovering prehistoric bones. So many skeletons of prehistoric animals were discovered that it was named for their "big bones." There's a museum on-site featuring them, and some big-boned contemporary creatures—American Bison—roam the park. Like all the state parks in Kentucky, it's also beautiful—perfect for refreshing hikes or camping.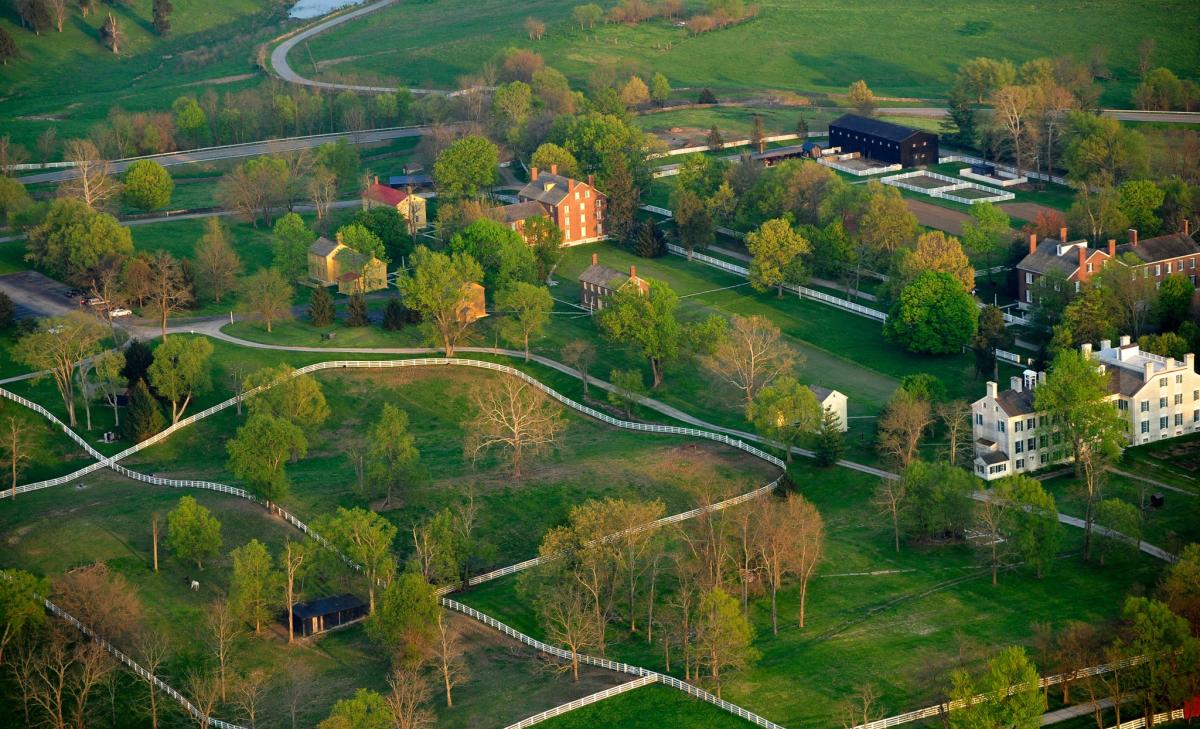 Shaker Village
Shaker Village of Pleasant Hill is about a half hour's drive from Lexington and two hour's drive from Covington. There's something beautiful to see around every corner of Shaker Village. In the early 20th century it was home to the third largest community of Shakers in the U.S. You can stay in the gorgeous Inn, filled with Shaker reproduction furniture and décor, have a variety of outdoor adventures, and eat some of the best food in the state, with a truly farm-to-table menu, in the restaurant.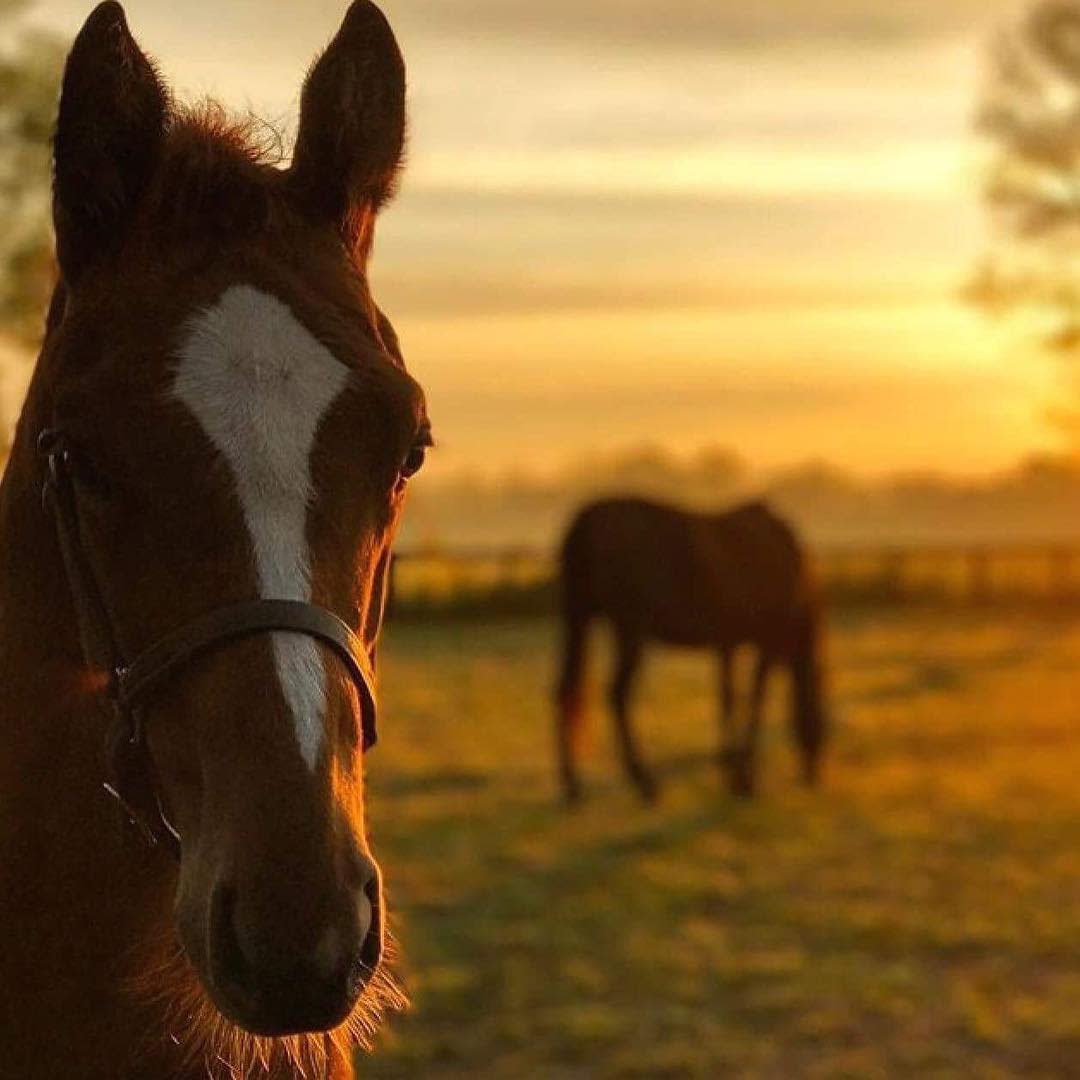 Georgetown
What do you think of when you think of Kentucky? For most people, two things immediately spring to mind—bourbon and race horses. We've mentioned how this is the perfect place to Come Find Bourbon, but if you're interested in getting an up-close view of the horses of Kentucky, Georgetown is the place to go.
The Kentucky Horse Park is here, "the only park of its kind in the world." It's a working horse farm as well as a competitive venue, educational facility, museum, and even theme park! You can meet thoroughbred legends, learn about the history of horse racing, go horseback riding, see the powerful draft horses in the Big Barn, and more. But that's not all there is to Georgetown—be sure to visit the charming downtown shops and cafes, and if you're a craft beer fan, stop by their local brewery, Country Boy.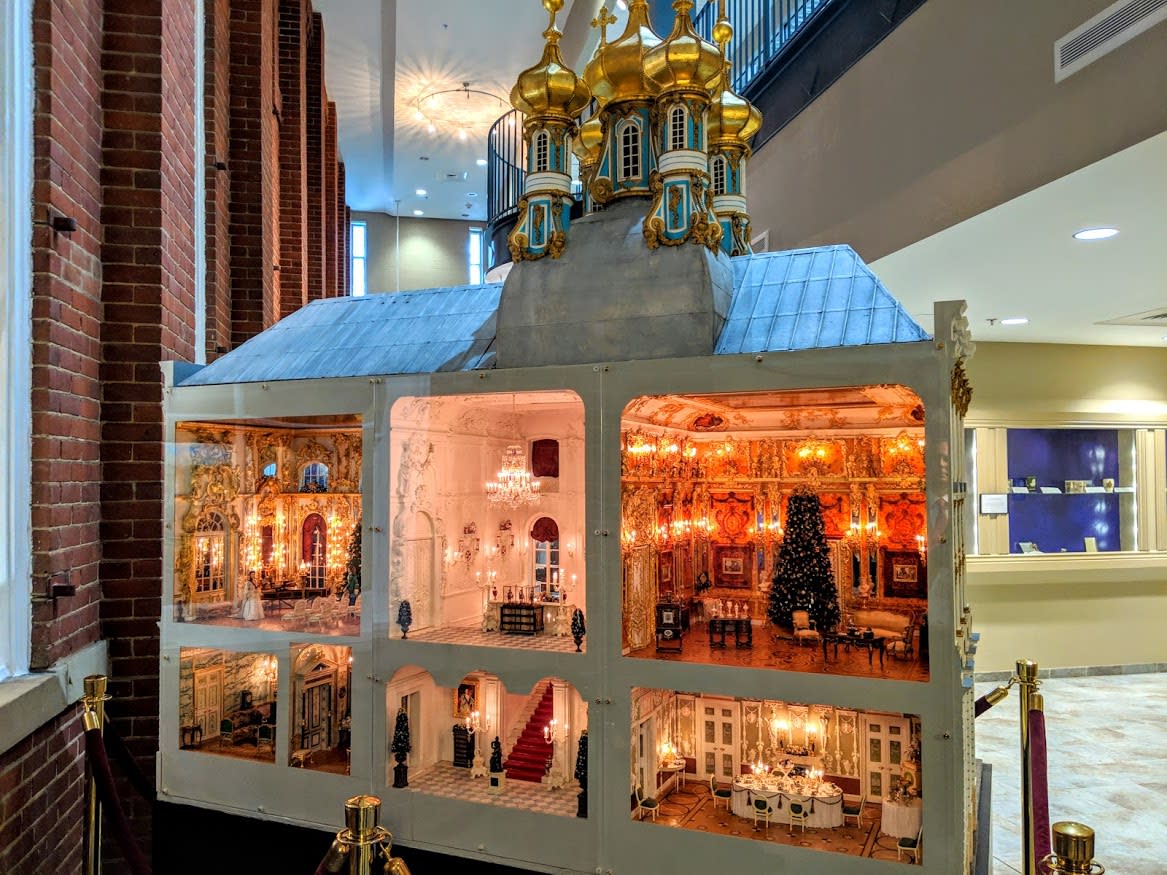 Maysville
You can get to Maysville, KY in about an hour's drive from the Cincy and NKY region, and like most drives in Kentucky, it's a scenic one, winding along the Ohio river. You'll pass through lovely Augusta, KY on the way. If you're a fan of George Clooney and his family, be sure to stop there to check out the Rosemary Clooney museum. 
Maysville is rich with history and charm. You can tour the National Underground Railroad Museum, take in a variety of artistic works in the local galleries, see a jaw-dropping collection of miniatures at the Kentucky Gateway Museum Center, take a walking tour of the Old Washington historic district, and get your Line Guide stamped for The B-Line. That's right! Maysville is on the Northern Kentucky bourbon tour, The B-Line. This town is steeped in bourbon history—some even say that Maysville is the "birthplace of bourbon"—and is home to the Old Pogue Distillery, one of the oldest distilleries in Kentucky, and still family-owned.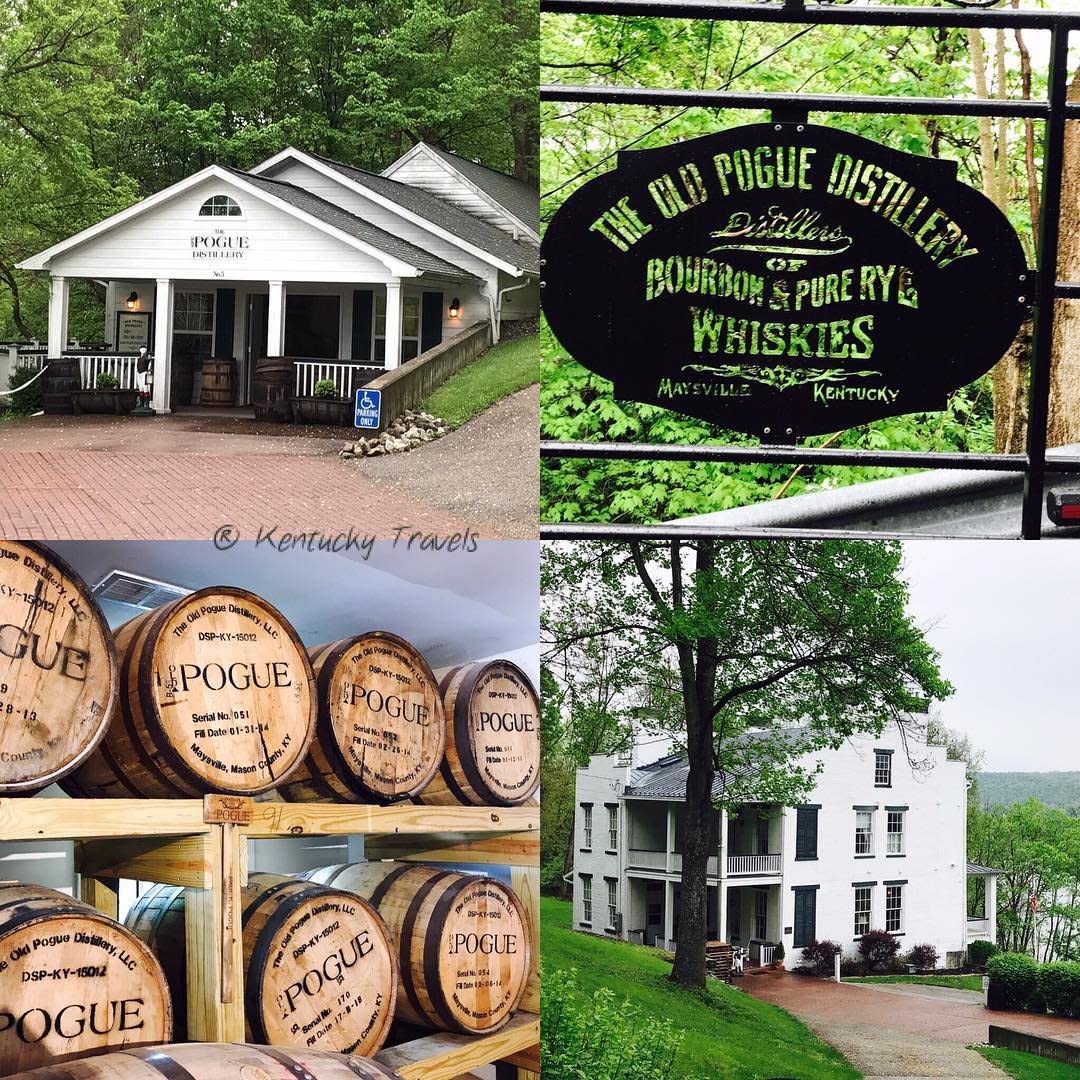 Hope this gives you some ideas for enjoying healthy local travel!