Anytime is the perfect time to explore the NKY and Cincy Region. But if you're looking for some concrete — and undeniably unique — events to plan a visit around, look no further than these 10 summer festivals and things to do that only happen right here.
Summertime Things to Do in Northern Kentucky and Cincinnati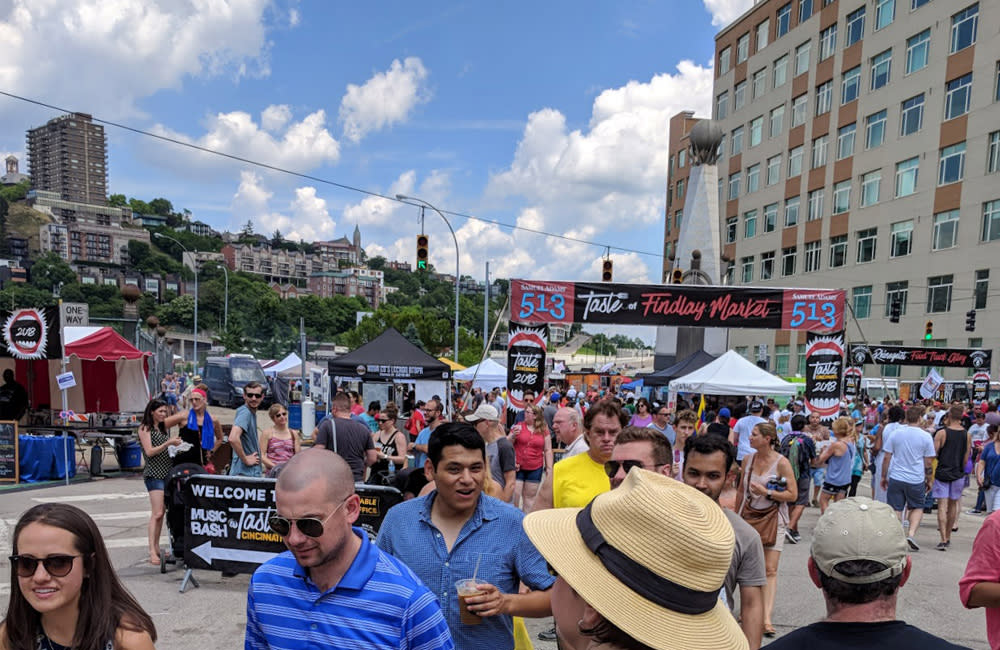 Taste of Cincinnati (May 27-29)
As the name suggests, Taste of Cincinnati brings the region's top restaurants, food trucks and market vendors together for what is essentially one of the best reasons this summer to break out your stretchy pants (or shorts). Held along Fifth Street in downtown Cincinnati, attendees can sample bites from more than 65 food booths, while sipping local craft beer and listening to local music. Taste of Cincinnati's claim to fame is being the nation's longest-running free culinary arts festival; your claim to fame can be eating something from every vendor.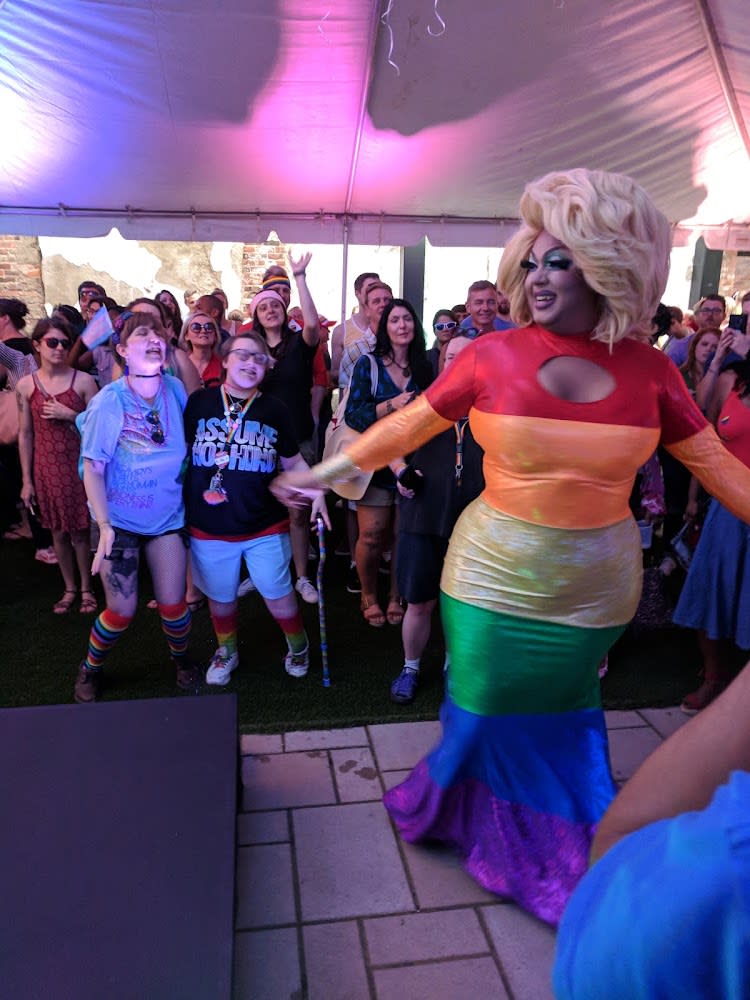 NKY Pride (June 4)
NKY Pride takes place in Covington, Ky., a city that has been awarded a score of 100 on the Human Rights Campaign's Municipal Equality Index. This year's Pride Festival will be held on Sixth Street and in Goebel Park from 12-5 p.m. The Pride parade sets off on Madison Avenue at 1 p.m. and ends in Mainstrasse Village at the Festival. An afterparty takes place at Hotel Covington, which was named one of the best hotels in the country by U.S. News & World Report. There are plenty of parties before the official June 4 event as well. The NKY Pride Center is hosting a youth Pride Party on May 30, and there's an official kick-off to Pride party and drag show at Braxton Brewing Co. — one of the region's most popular craft breweries— on June 1.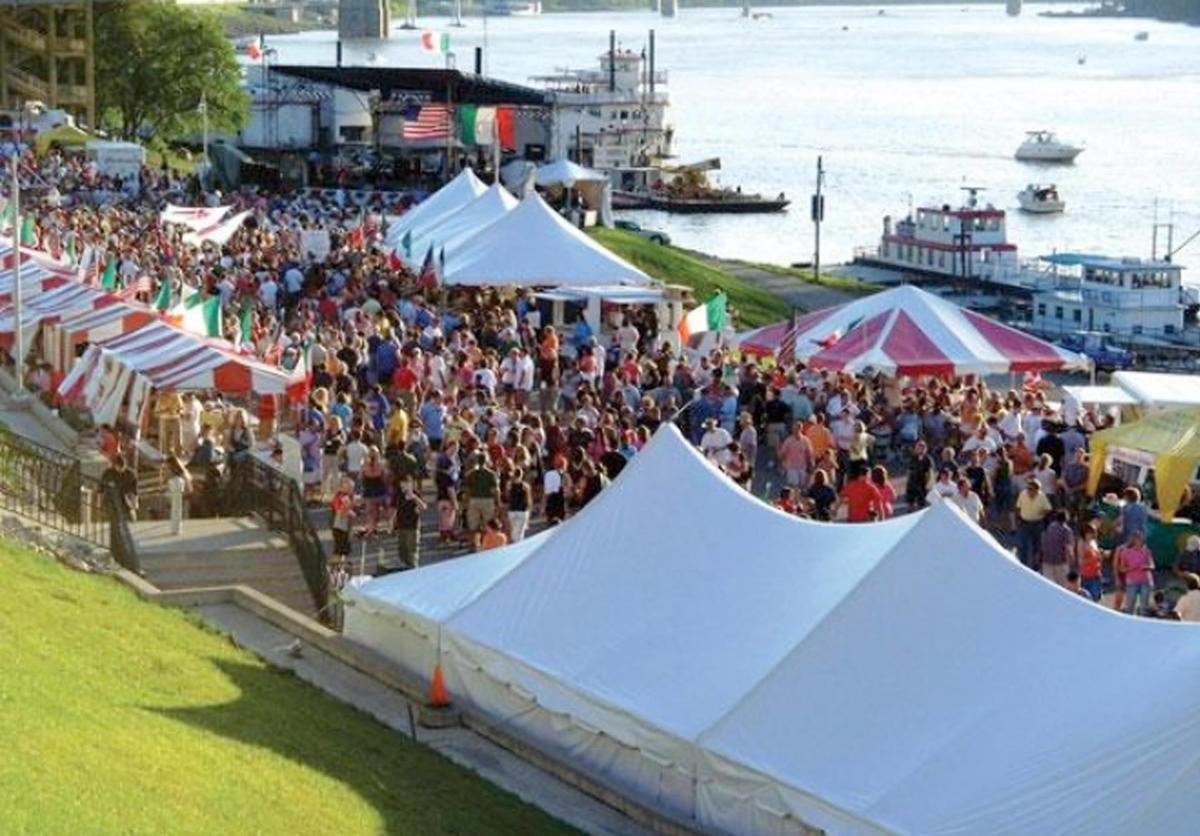 Newport Italianfest (June 8-11)
Get a taste of the Old Country on the banks of the Ohio River during Newport Italianfest. This weekend-long event has been a summer staple since 1991. This year, more than 120,000 visitors are expected to descend on Riverboat Row in Newport, Ky. to enjoy authentic and not-so-authentic Italian eats, ranging from cannoli and chicken cacciatore to mozzarella mac and cheese and meatballs on a stick — all made by local restaurants. Grab a beer in a souvenir mug or a glass of vino and explore the heritage display, featuring photos of Northern Kentucky's historic Italian families, or catch live music from Italian-American bands.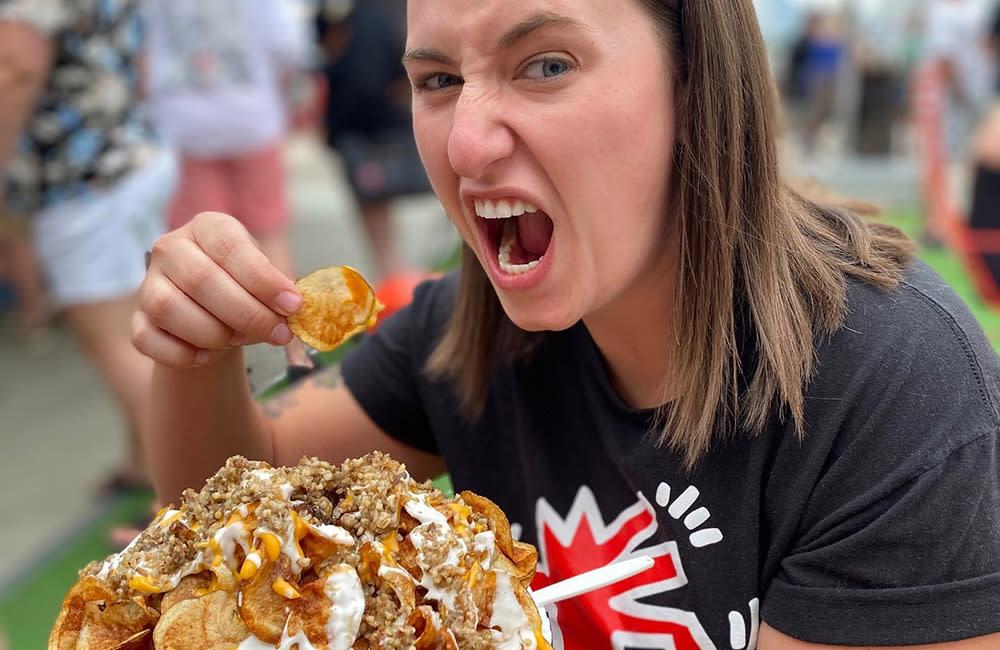 Glier's Goettafest (July 27-30; Aug. 3-6)
If you've never tried goetta, now's your chance to sample the local meat dish — and in more creative and bizarre variations than you can imagine. Similar to a breakfast sausage, goetta is a mix of pork, beef, spices and pinhead oats that was invented by the area's vast German immigrant population. Each Goettafest vendor must include it in at least one of their dishes. Expect to eat everything from goetta donuts, goetta fudge, and goetta pizza to goetta nachos, goetta crab cakes, and a deep-fried goetta cheese coney. Hosted by local Glier's Goetta — which produces 1 million pounds of the meat each year — the fest also features the world's only goetta vending machine and a wandering mascot in the shape of a log of goetta. Held along the Newport rivefront, Goettafest includes live music, lots of beer, and games like goetta toss.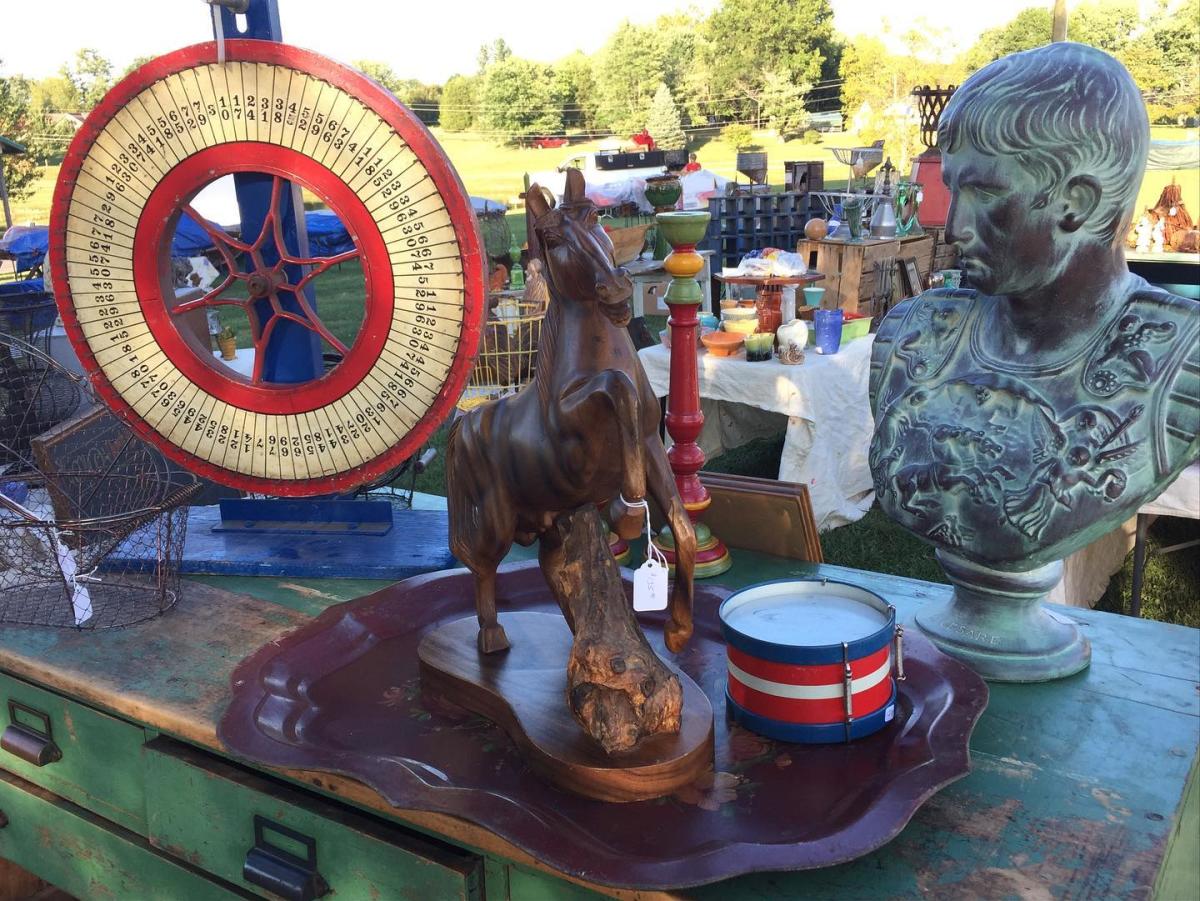 Burlington Antique Show (Third Sundays April-October)
The Burlington Antique Show labels itself as the "Midwest's premier antiques and vintage collectibles-only show." And it's not wrong. Spread across the 40-acre Boone County Fairgrounds, shoppers can peruse the stalls of more than 200 authenticated antique dealers, selling everything from Victorian, Midcentury Modern, and Art Deco wares to industrial ephemera and architectural salvage. Scroll through stacks of vintage LPs, retro gas station signs, and antique china before grabbing a snack and lemonade from a food vendor. Held the third Sunday of the month from April to October, the show is extremely popular, so real history hunters should plan to get there during early bird hours, with admission starting at 6 a.m.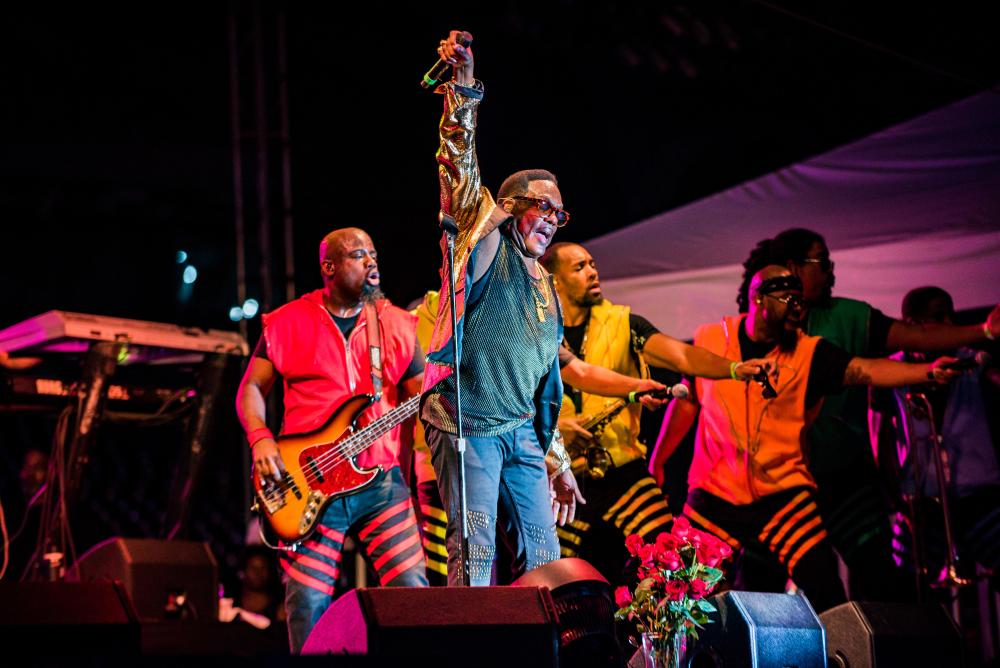 Cincinnati Music Festival (July 20-22)
The Cincinnati Music Festival originated as the Ohio Valley Jazz Festival in 1962 and has been bringing the nation's top R&B, Jazz, Hip Hop, and Soul talent to the region ever since. Past headliners have included names like Duke Ellington, Miles Davis, Whitney Houston, Stevie Wonder, and Janet Jackson. And this year's three-day fest promises to continue to up the ante with Snoop Dogg, Al Green, Babyface, and Jill Scott taking top billing. More than 50,000 people from across the U.S. will make the annual pilgrimage to concert series, held this year at Paycor Stadium, with a Thursday show at the Andrew J. Brady Music Center celebrating 50 years of Hip Hop with Doug E. Fresh, Slick Rick, Big Daddy Kane, and Rakim. The interactive Cincinnati Black Music Walk of Fame — located outside the Brady — will also host its grand opening this weekend.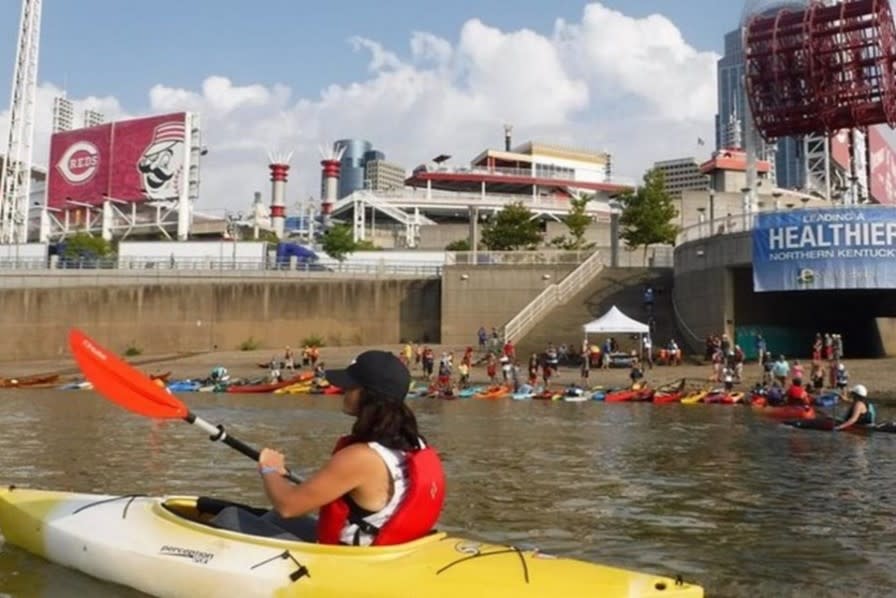 Ohio River Paddlefest (Aug. 5)
Thousands of kayakers, canoers, and paddleboaters will take over the Ohio River during the nation's largest paddling celebration — Ohio River Paddlefest — and you could be one of them. The river closes to motorized traffic during the event to allow person-powered water vehicles to float 9 miles from the East End of Cincinnati into downtown. The paddle ends with a "Finish Line Festival" featuring a local steel drum band, craft beer, and food trucks. Pre-party on Friday with a family-friendly, eco-adventure expo and used gear sale, once again with local music and local brews. Limited rental boats and overnight camping space are available.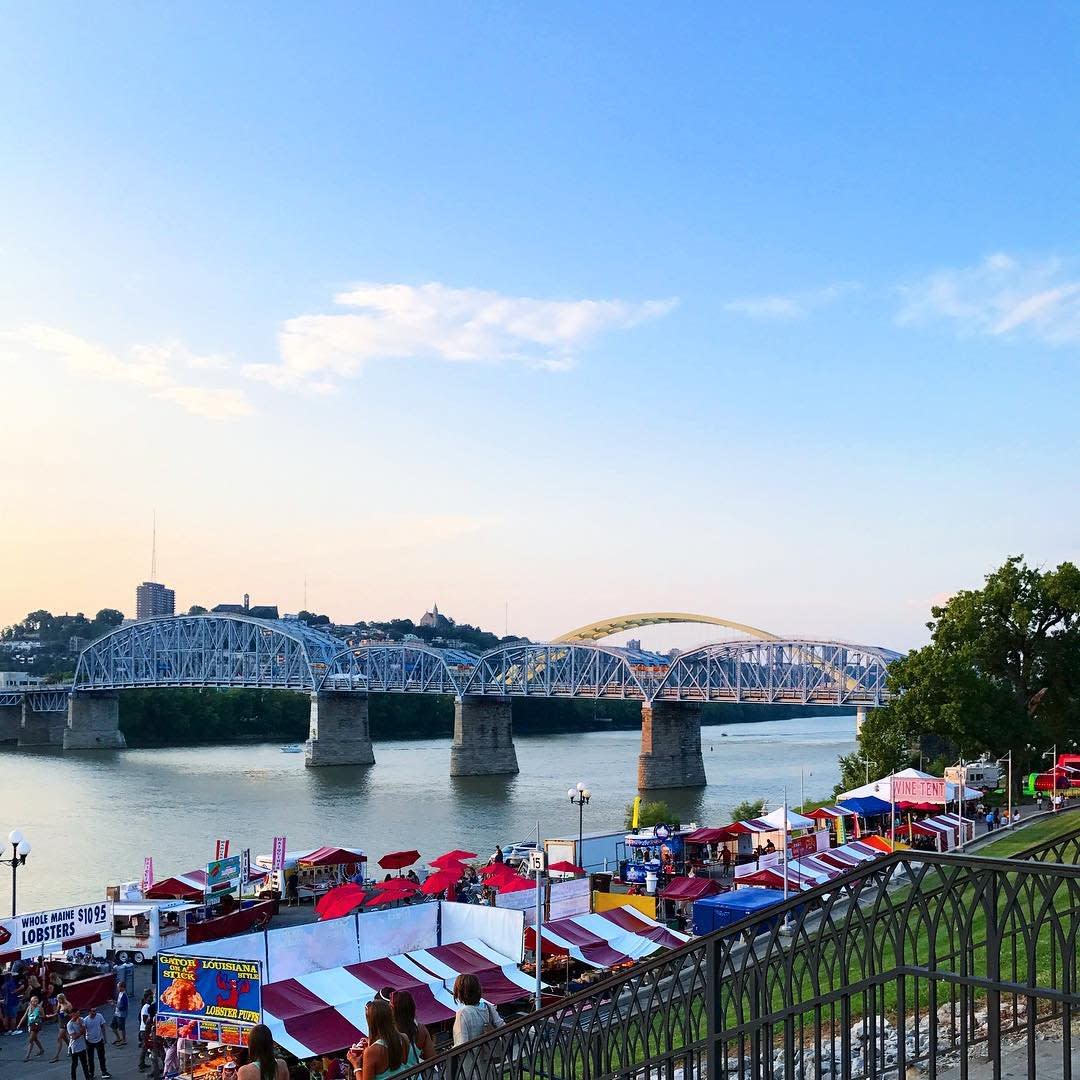 Great Inland Seafood Festival (Aug. 10-13)
The Ohio River isn't necessarily synonymous with lobster, but the riverfront is during the Great Inland Seafood Festival. For a few days each August, Newport's Festival Park transforms into a tropical destination, swimming with fish dishes. Fest admission is free and then attendees can break out their (sand)dollars to gorge on items including shrimp po' boys, crab boils, fish tacos, lobster rolls, and even fried "critter bites" stuffed with gator, shark, walleye, or catfish. There is also a limited amount of whole Maine lobsters for sale. In addition to eats, the city's best cover bands will take the stage to have you dancing like you're in Margaritaville all weekend long. 
Riverfest (Sept. 3)
The Cincy Region celebrates the end of summer with a bang, literally. The annual Riverfest fireworks display takes place on the Ohio River every Labor Day weekend as a colorful sendoff to the season. Started nearly five decades ago as a birthday party for local radio station WEBN, the event has turned into one of the biggest fireworks shows in the Midwest. Half a million festgoers line both the Northern Kentucky and Cincy sides of the river to watch fireworks shoot off from barges and bridges, all coordinated to classic rock tunes by WEBN. It's one of the Cincy Region's favorite annual traditions.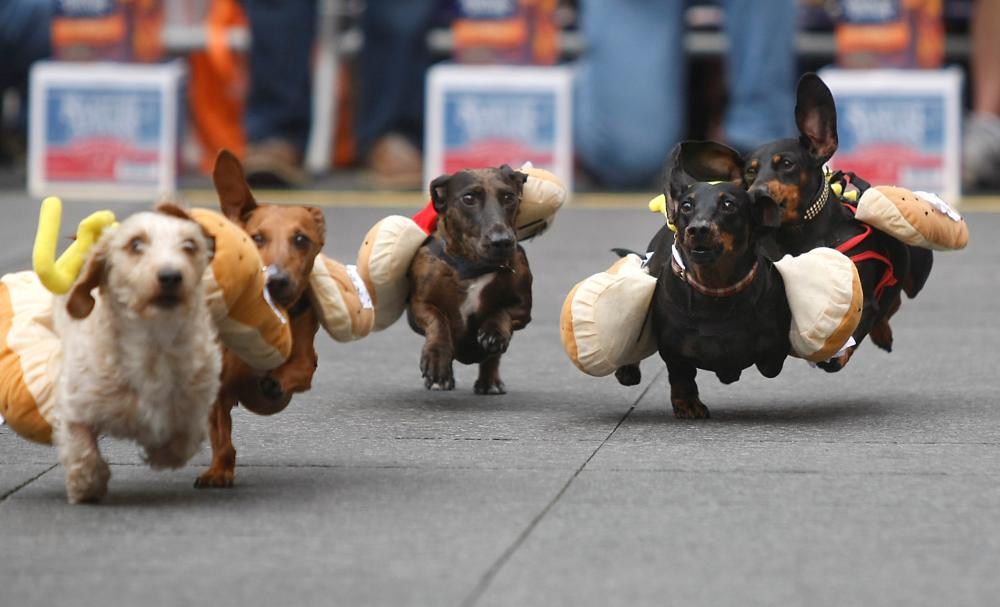 Covington Oktoberfest (Sept. 8-10), Oktoberfest Zinzinnati (Sept. 14-17) and Newport Oktoberfest (Sept. 22-24)
September means Oktoberfest in the Cincy Region, promising cold beer, warm brats, and lots of lederhosen. Things kick off with Covington Oktoberfest. Held in Goebel Park in the Bavarian-style Mainstrasse Village, this fest — sponsored by Braxton Brewing Co. — is overflowing with craft beer, German food, and local music and art. The next weekend, Oktoberfest Zinzinnati takes over with brats, beer steins, chicken dances, and the iconic "Running of the Wieners" dachshund race. The party has been honoring the area's rich German heritage since its inception in 1976 and is now the largest Oktoberfest celebration in America. This year, Second and Third streets in downtown Cincinnati will transform into a Bavarian village with German food, German music, and German beer. Festgoers will eat nearly 90,000 metts, 3,600 pounds of sauerkraut, and 20,000 cream puffs over the weekend. It's also a great opportunity to try limburger cheese. September rounds out with Newport Oktoberfest in Newport's Festival Park. In addition to all to German bites and beer found at other fests, this one will have tons of games: a stein-holding contest, a chicken dance competition, a log sawing competition and hammerschlagen (traditional German nail driving). Prost!
Need some ideas on where to stay when you plan a trip to NKY? Check out our Places to Stay page.