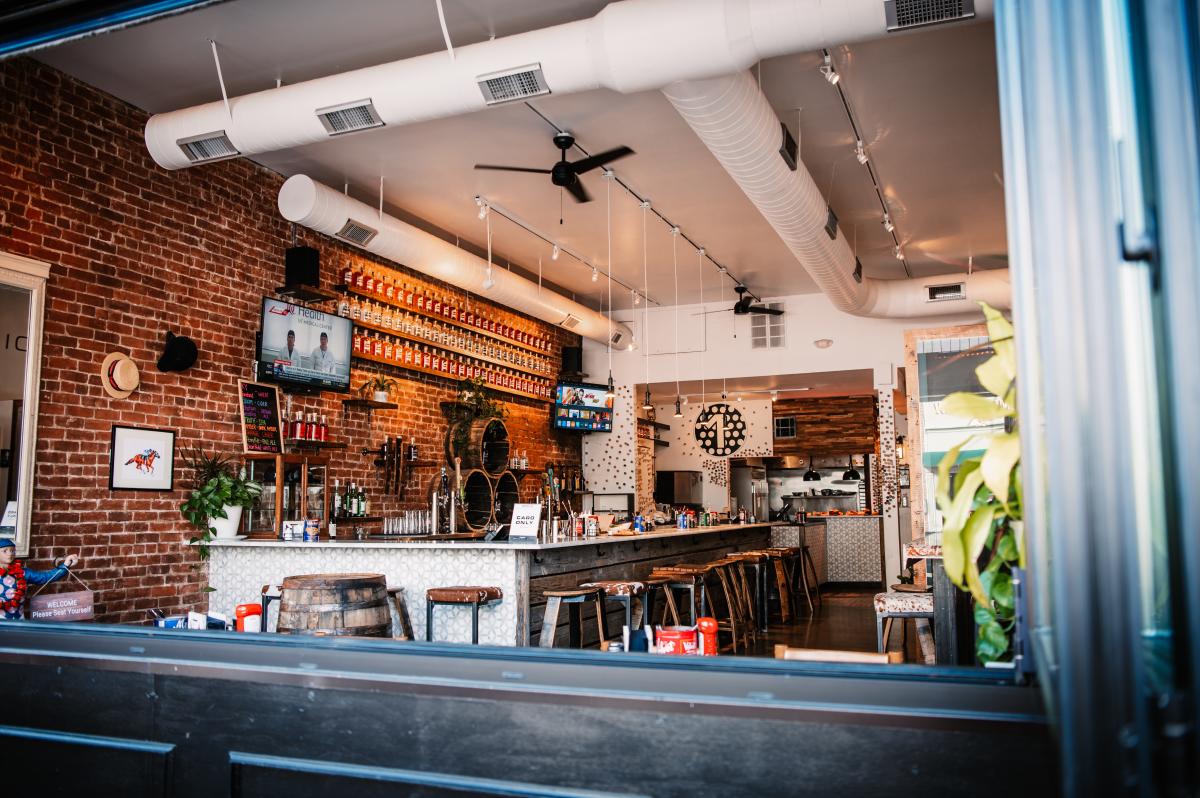 Pensive Distilling Co. | Photo: Mary Rose Photography
Pensive Distilling, Augusta Distillery Celebrated as Newest Members of The B-Line®
Distilleries join Northern Kentucky's self-guided bourbon experience after being added to famed Kentucky Bourbon Trail Craft Tour®
COVINGTON, Ky. (July 25, 2023) –The B-Line®, Northern Kentucky's self-guided bourbon experience, raises a glass in celebration of the addition of two new stops: Pensive Distilling and Augusta Distillery.
Pensive Distilling Co. (720 Monmouth St., Newport, KY 41071) and Augusta Distillery (207 Seminary Ave., Augusta, KY 41002) are now official members of The B-Line® after being added to the Kentucky Bourbon Trail Craft Tour®. Founded in 1999, The Kentucky Bourbon Trail® is the nation's premier bourbon adventure showcasing "micro-distilling craftsmanship" from 28 distillers, determined by the Kentucky Distillers' Association. Northern Kentucky establishments added to the Kentucky Bourbon Trail Craft Tour® automatically qualify as a member of The B-Line®.
"Last year the Kentucky Bourbon Trail Craft Tour® saw more than 725,000 visitors, many of whom begin their journey along the trail by flying into CVG," said meetNKY President and CEO, Julie Kirkpatrick. "With the addition of Pensive Distilling Co. and Augusta Distillery, which was just named best bourbon in the world at the prestigious San Francisco World Spirits Competition, more people are taking notice of Northern Kentucky's position as the starting point of that great bourbon adventure. We look forward to welcoming more visitors interested in learning more about our rich heritage in spirits to the Commonwealth and showcasing these two new stops along The B-Line®."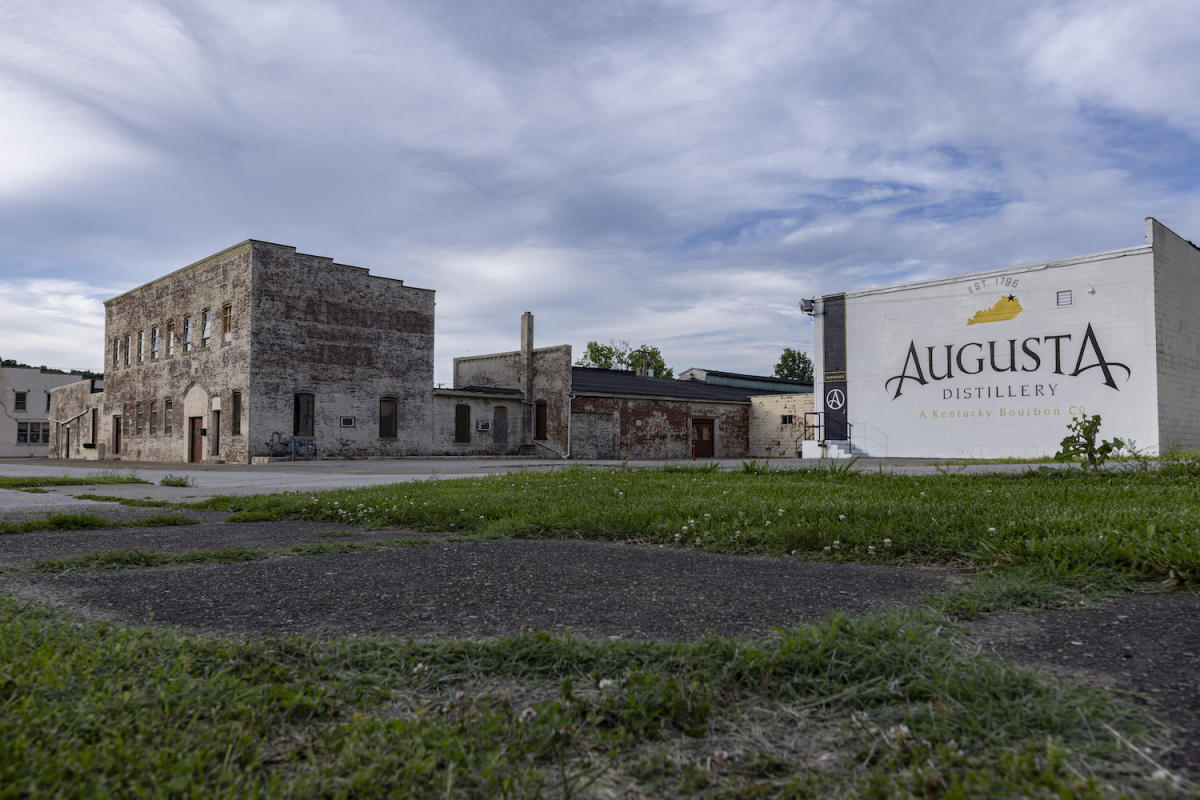 Augusta Distillery | Provided
Launched in 2018, The B-Line® is Northern Kentucky's official collection of bourbon bars, restaurants and distilleries aimed at introducing millions of bourbon-curious visitors to the famed Bourbon Trail®, which topped 2 million visitors in 2022. The new additions to The B-Line® bring the number of establishments throughout Covington, Newport, Independence, Sparta, Augusta and Maysville, Ky., to 25. A full list of participating establishments can be found on The B-Line's website.
There are seven, strict criteria new stops along the self-guided tour have to agree to in order to be a part of The B-Line®. These include things like fostering a culture around bourbon through continuing education and stocking certain types of bourbons. Restaurants must have at least 50 labels of bourbon (with a preference for Kentucky Bourbon) while bars must stock at least 100. Weekly bourbon-infused food and drink specials are also a requirement. For bars, they must also host bourbon-related events and offer specialty flights.
Distilleries must be a member in Good Standing with the Kentucky Distillers Association and be part of the Kentucky Bourbon Trail® or Kentucky Bourbon Trail Craft Tour®. Full details on qualifying for The B-Line® can be found on meetNKY's website.
"Augusta Distillery is proud to be a member of both the Kentucky Bourbon Trail Craft Tour® and The B-Line®. As a signature product of our state and major source of tourism, adding to the mystique, history and legacy of bourbon is an honor," said Augusta Distillery President Ryan Edwards. "We look forward to breaking last year's record number of visitors in 2023 and are excited for what lies ahead."
"The B-Line® and Kentucky Bourbon Trail Craft Tour® is an open invitation to enjoy one of the Commonwealth's signature products while taking in great experiences in unique cuisine and culture," said Pensive Distilling Co. owner Scott Quigley. "We may be the newest members of both, but I'm sure we won't be the last, as people continue to discover what makes Northern Kentucky and the rest of the state a world-class destination for visitors."
For the latest list of B-Line National Bourbon Day events and specials, visit thebline.com. To learn more about meetNKY visit meetnky.com.
# # #
About meetNKY
meetNKY drives quality of life and economic growth for Northern Kentucky through tourism marketing and destination development. Learn more at meetnky.com.
About The B-Line®
First introduced in early 2018, The B-Line® was created to help capture the millions of bourbon-curious people who travel along I-75 or fly into CVG Airport annually to visit Kentucky's famed Bourbon Trail™. As of 2023, the line is comprised of 5 craft distilleries, 9 bourbon bars, and 9 bourbon-centric restaurants. For more information on The B-Line® visit thebline.com.
FOR IMMEDIATE RELEASE
Lauren Hall, Scooter Media
On behalf of meetNKY and The B-Line®
(513) 203-0673
lhall@scootermediaco.com